I've been looking at TONS of front porch ideas to decorate our front porch for fall.
I FINALLY found a Fall front porch decorating idea that I absolutely LOVE… AND it's in the warm and cozy farmhouse front porch style that I adore!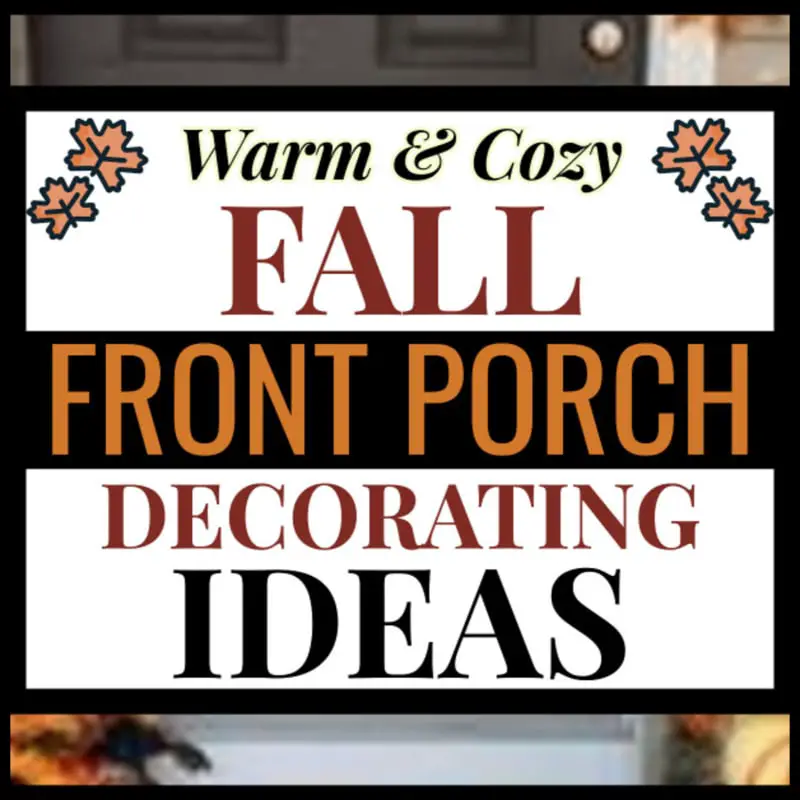 Welcome to Decluttering Your Life - we hope you enjoy our quick decluttering tips, organization ideas and simple DIY solutions for your home - posts may contain ads & affiliate links - that's how we keep the lights on =)
---
---
---
Here is the whole front porch decorated for Fall – isn't it gorgeous!?!?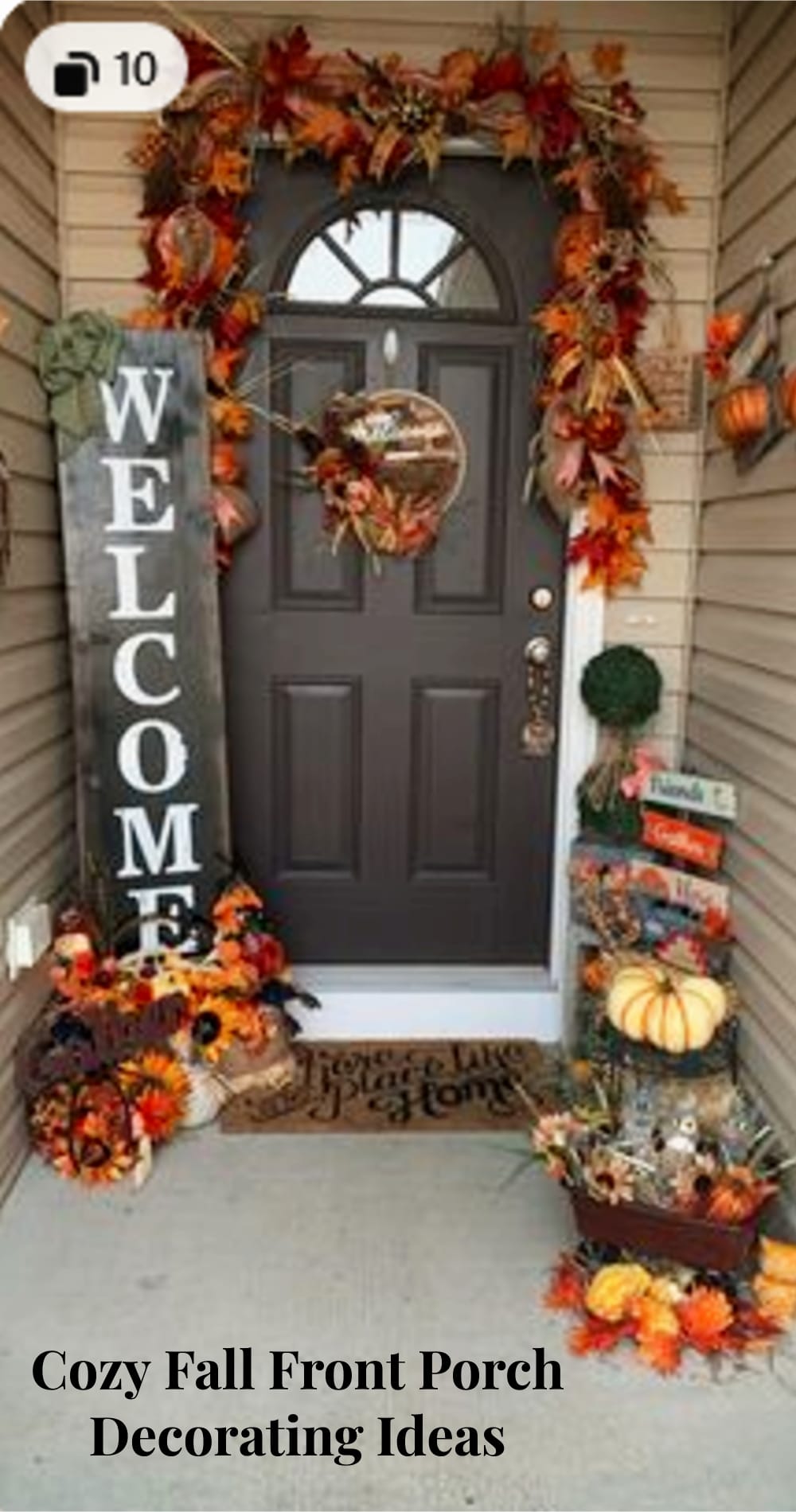 I usually decorate my porch for Halloween, but this year I think I'm going to go ahead now and just decorate outside for ALL the Fall holidays.
We don't have many, if ANY, trick or treaters up our way anymore so fall decor it is!
I L-O-V-E that big tall Welcome sign on the front porch – all the warm and cozy fall-colored leaves and pumpkins and sunflowers, door wreath and cute signs.
To me, that front porch just screams, "Come on in and stay awhile!"
Here's a slide show of ALL the little decorating items and touches on this front porch:
I have to say, I'm not TOTALLY in love with that Fall wreath for my front door – I need something bigger and a wreath with lights because my front door area is pretty dark at night.
I think have some simple aesthetic lighting from the wreath would be a beautiful touch.
Here's what I think I'm going to go with for the Fall wreath and garland on my porch:
 I Like this BIGGER Front Door Wreath – and it has LIGHTS✅ I Found It Here And This Fall Garland Around the Top Of My Front Door with Ribbon✅ I Found It Here
I think that would look good together, don't you?
I'm still looking through all these deals on Fall decor I found…
Such GORGEOUS decorating items!!
More Fall Decorating Ideas For Your Porch: