50+ Easy Ways To Organize EVERYTHING In Your Home
Do you need help getting organized at home and (finally) STAYING organized? Take a look at these clever and easy DIY storage and organization ideas to organize every bit of your life at home – plus the best resources, tips and tricks to get organized and STAY organized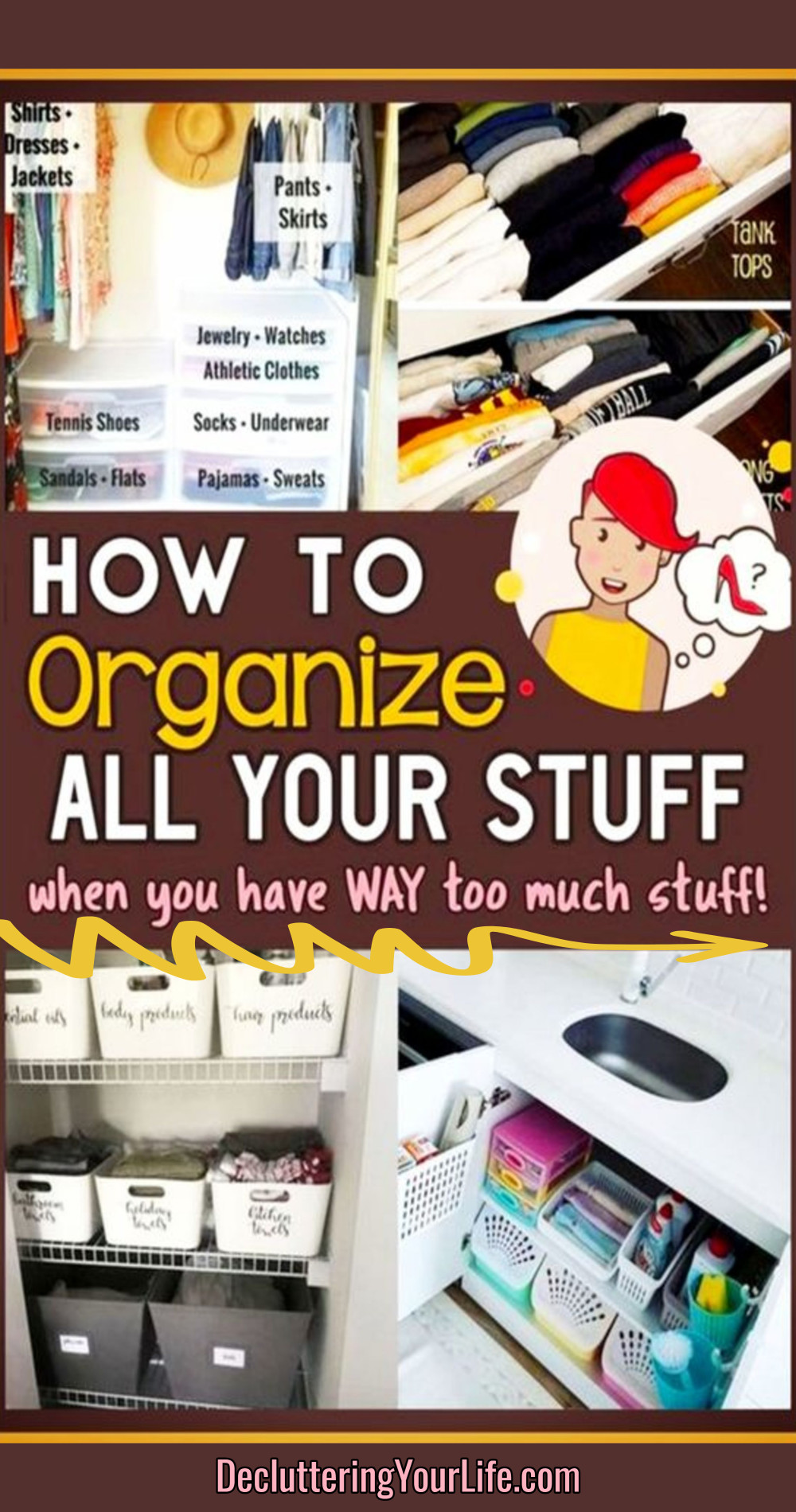 Getting organized and decluttering your home sure can leave you feeling defeated.
You're NOT alone!
Below are MANY clever organizing ideas for your home that will help you get organized… and STAY organized without spending a ton of money!
☑ How To Use These Ideas
I made a new Pinterest Board and called it "Getting Organized" and saved all the organization ideas below I want to do to that new Pinterest board.
That way, I can easily see the ideas whenever I'm ready to do one in my home.
The picture below shows just 4 examples of all the "getting organized ideas" I save to that board (they're all REALLY helpful!)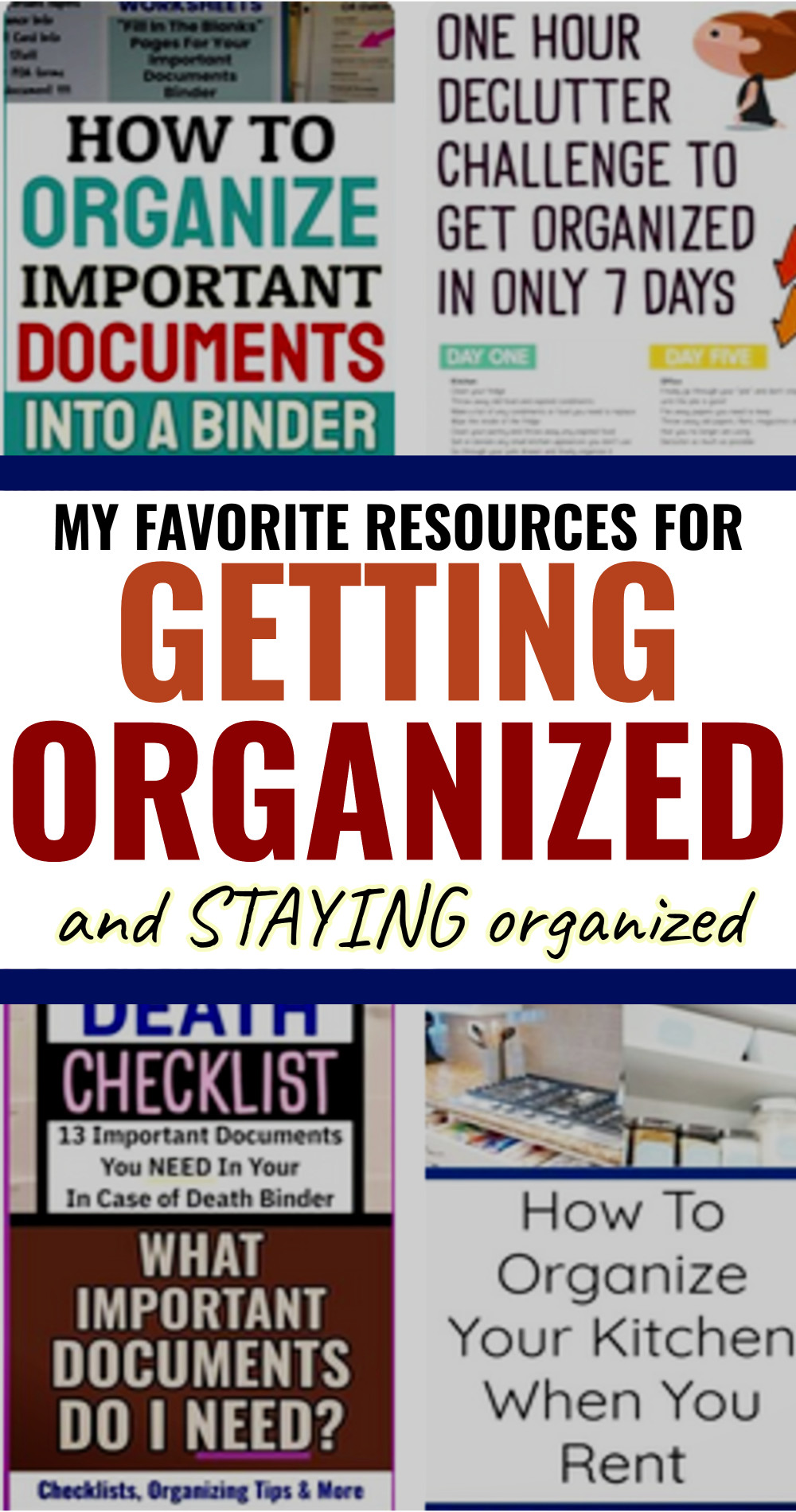 As you scroll this post, be sure to save YOUR favorite organization ideas to your OWN Getting Organized board on Pinterest…
That way, YOU can easily find and remember the do it yourself home organizing ideas that YOU want to try.
All the organization ideas are shown in the slideshow and pictures below.
You can click/tap to stop it – and feel free to pin any organizing idea you like to your Pinterest board.
Getting Organized at Home-Where to Start? Take a look at these 50+ ways to organize everything in your home the EASY way (even if you want to know how to organize your home on a BUDGET).
These clever ways to organize your room, organize small spaces, and organize random JUNK are all budget-friendly and such simple DIY storage and organization ideas!
Get Organized Slideshow
---
---
Best 4 Organization Resources
Here are my favorite 4 resources to help you declutter and get organized at home: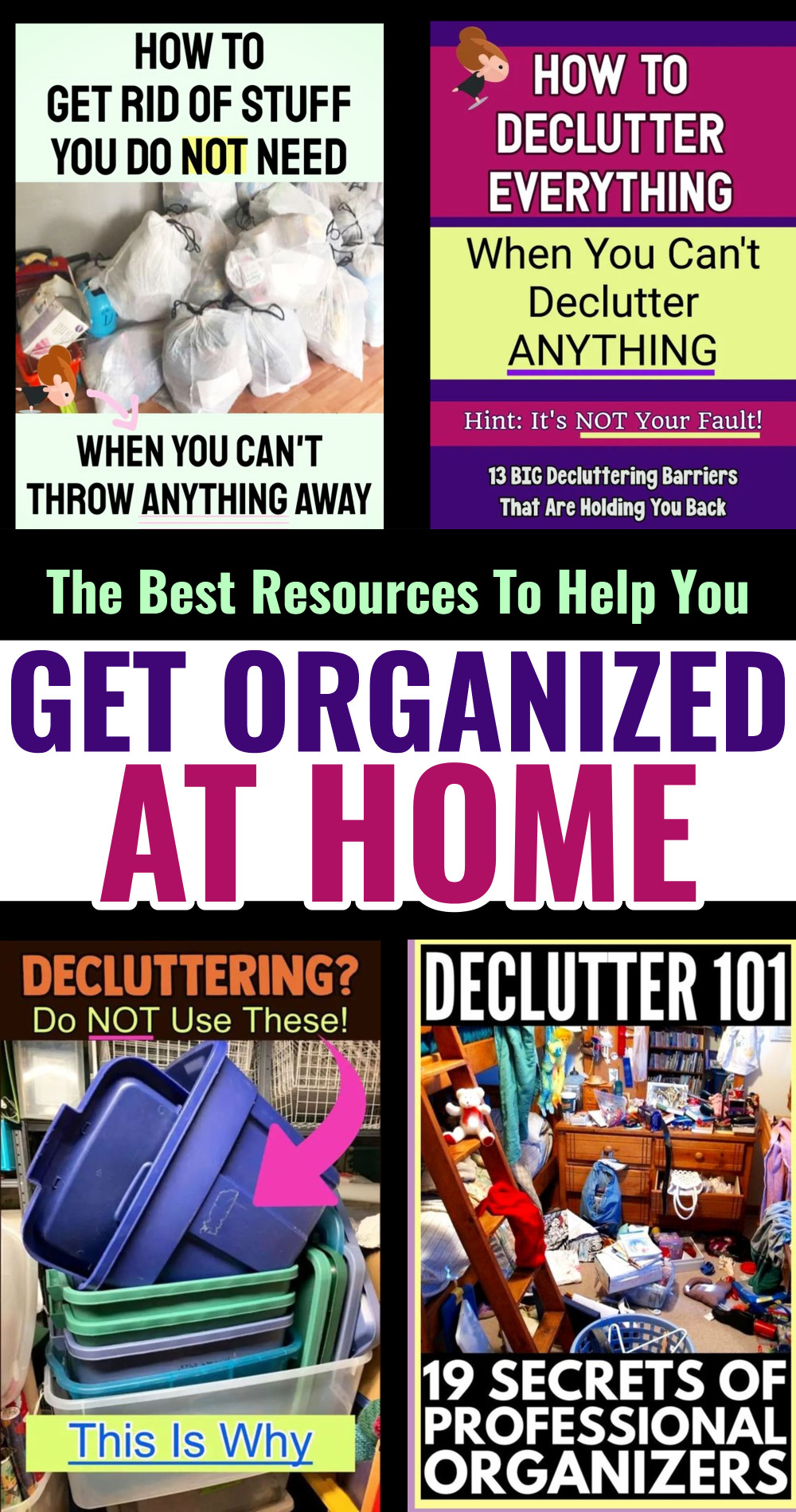 1. How To Get Rid Of Stuff You Do NOT Need When You Can't Throw Anything Away
---
2. How To Declutter Everything When You Can't Declutter ANYTHING
---
3. Decluttering? Do NOT Use These – This Is Why
---
4. Declutter 101 – 19 Secrets of Professional Organizers
Best Organization Advice and Tips
There are so many resources out there to help you get organized at home and STAY organized.
I've hand picked my 9 favorite tips and tricks to help you get started.
They all offer such helpful decluttering advice and are totally worth a read – especially if you're feeling overwhelmed about how to even START dealing with your cluttered home.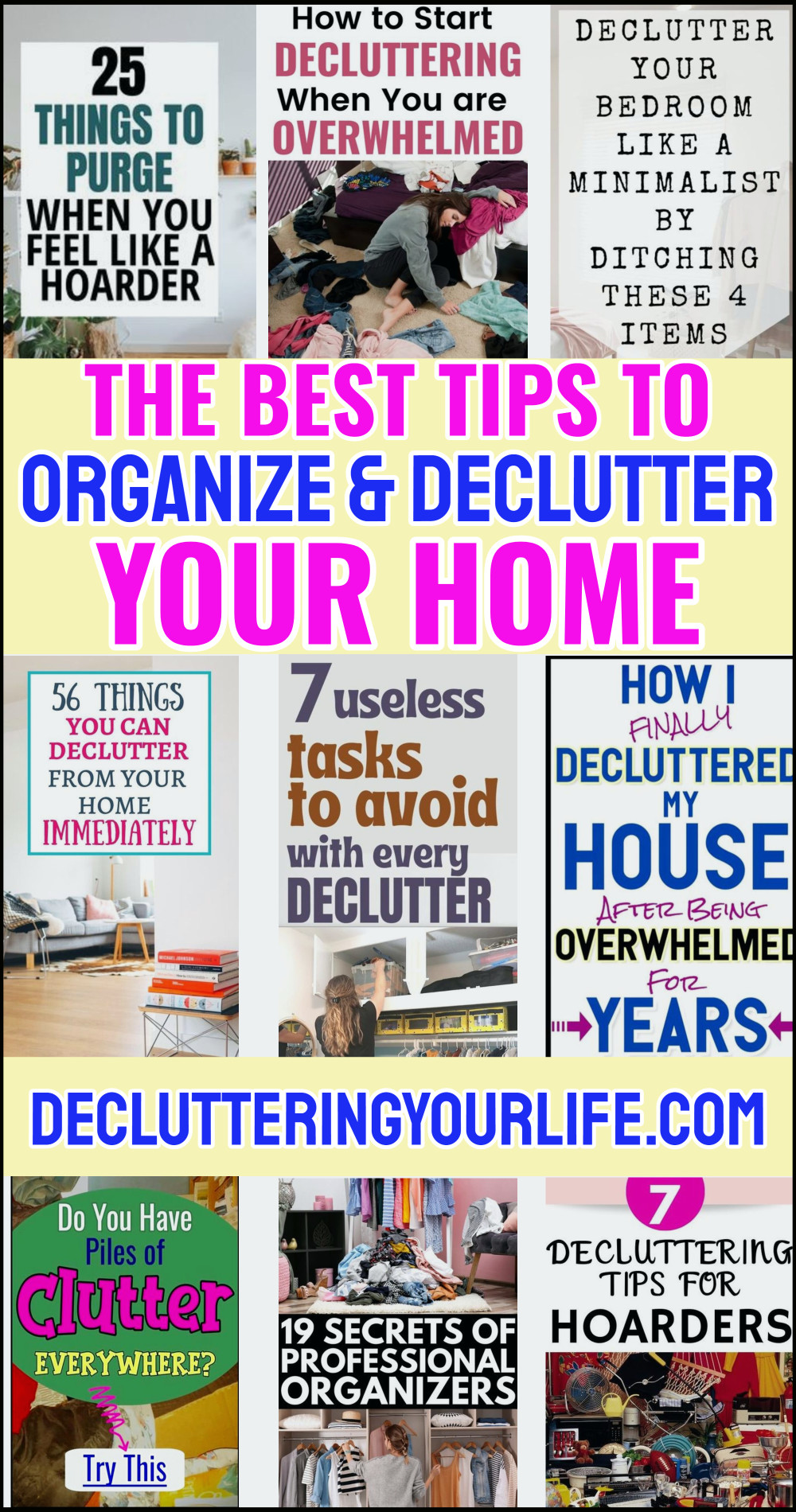 1 – 25 Things To Purge When You Feel Like A Hoarder – 25 suggestions of items you likely have in your home that are easy to declutter today and make your home feel more minimal!
2 – How to Start Decluttering When You are Overwhelmed – Find out how to start decluttering when you are overwhelmed. If you are overwhelmed by it all and don't even know where to start, these tips will help you to get started and…
3 – Declutter Your Bedroom Like a Minimalist by Ditching These 4 Items – Next-level minimalist bedroom declutter: getting rid of these 4 things will create a comfortable and functional space that makes your entire life easier.
4 – 56 Things To Declutter From Your Home NOW – Looking to declutter your home this season? Here are 56 things you can declutter from your home immediately. Just in time for spring cleaning, here is a checklist of things to…
5 – 7 Useless Tasks To Avoid With Every Declutter – From my decluttering experience, I have found 7 things not to do when decluttering. These 7 things that are completely easy to avoid and will help you get through the…
7 – Do You Have Piles Of Clutter EVERYWHERE? Try This – Where To START When Your House is a Disaster – If you're tired of thinking: "My House Is SO CLUTTERED… and I Don't Know Where To START!" You NEED to…
8 – Organize and Declutter: 19 Secrets of Professional Organizers – Maybe it's Spring cleaning or maybe it's Tidying Up with Marie Kondo, but either way, organizing has never been so trendy!
9 – 7 Decluttering Tips for Hoarders and Pack Rats – Discover simple decluttering tips for hoarders and pack rats to help you get rid of the paralyzing clutter and make your home look neat and tidy.
Do It Yourself Organization
If you're trying to get organized, but you literally have NO storage space to PUT stuff, read: 50 Organization Solutions For Small Homes and Apartments
Here are some examples, of cheap solutions to get organized at home: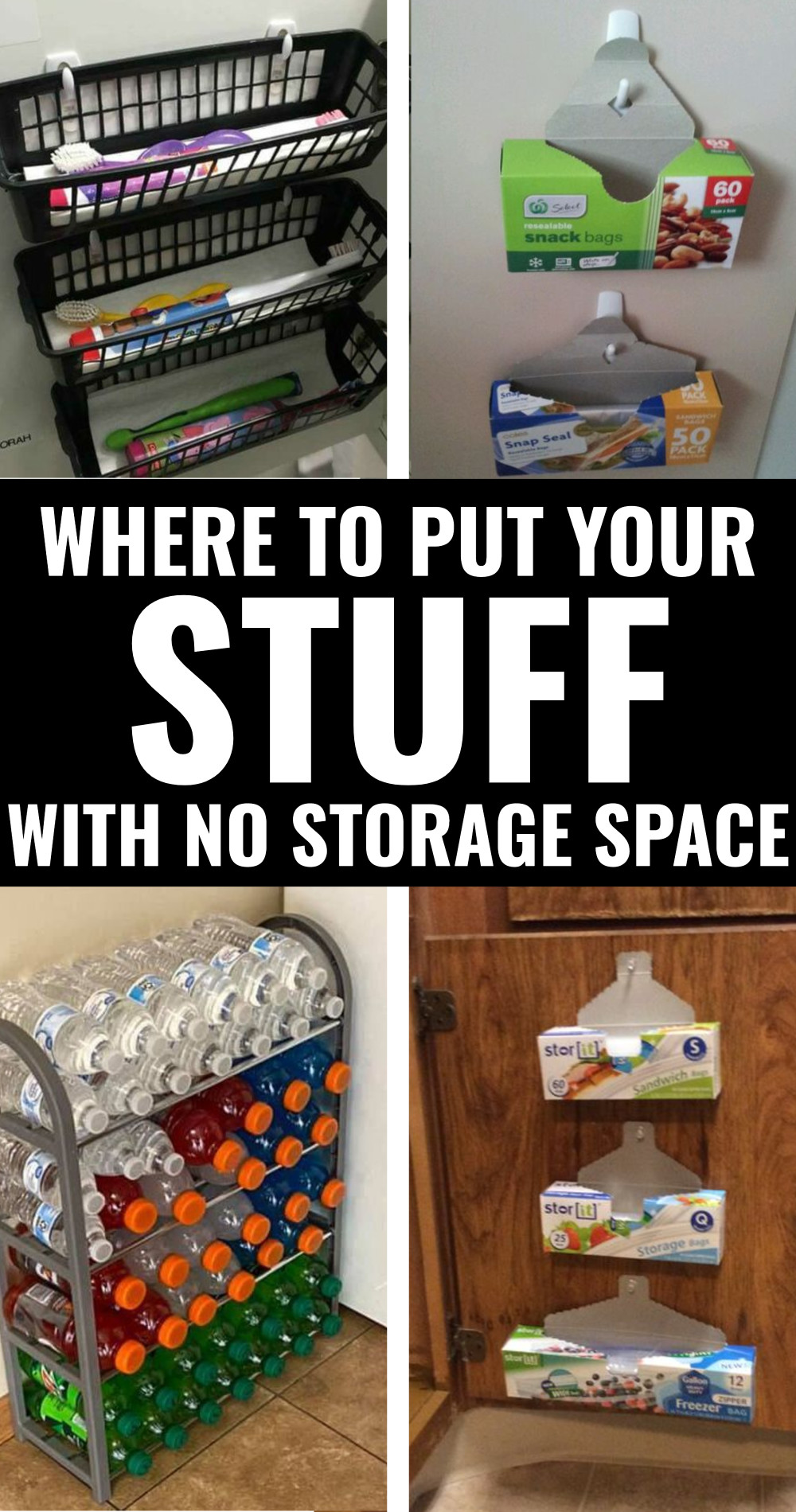 Such cheap ideas for organizing all that random clutter in your home.
Personally, I LOVE the water bottle shelf found here – I have one very similar to it in my pantry!
 Bottle Storage Shelf In Picture Above✅ I Found It Here Space-Saving Taller 5-Shelf Option I Use✅ I Found It Here
DIY Organization Ideas Resources
The slideshow above had a lot of great DIY organization ideas and products.
Here's where to find everything you need for each idea:
☑ Water and Drink Bottle Shelf Found Here
☑ Hanging Pipe Shelves are found here.
☑ Photo Storage Flash Drives are found here.
Pro Tip: get these iPhone flash drives to save photos straight from your phone – saves phone memory space too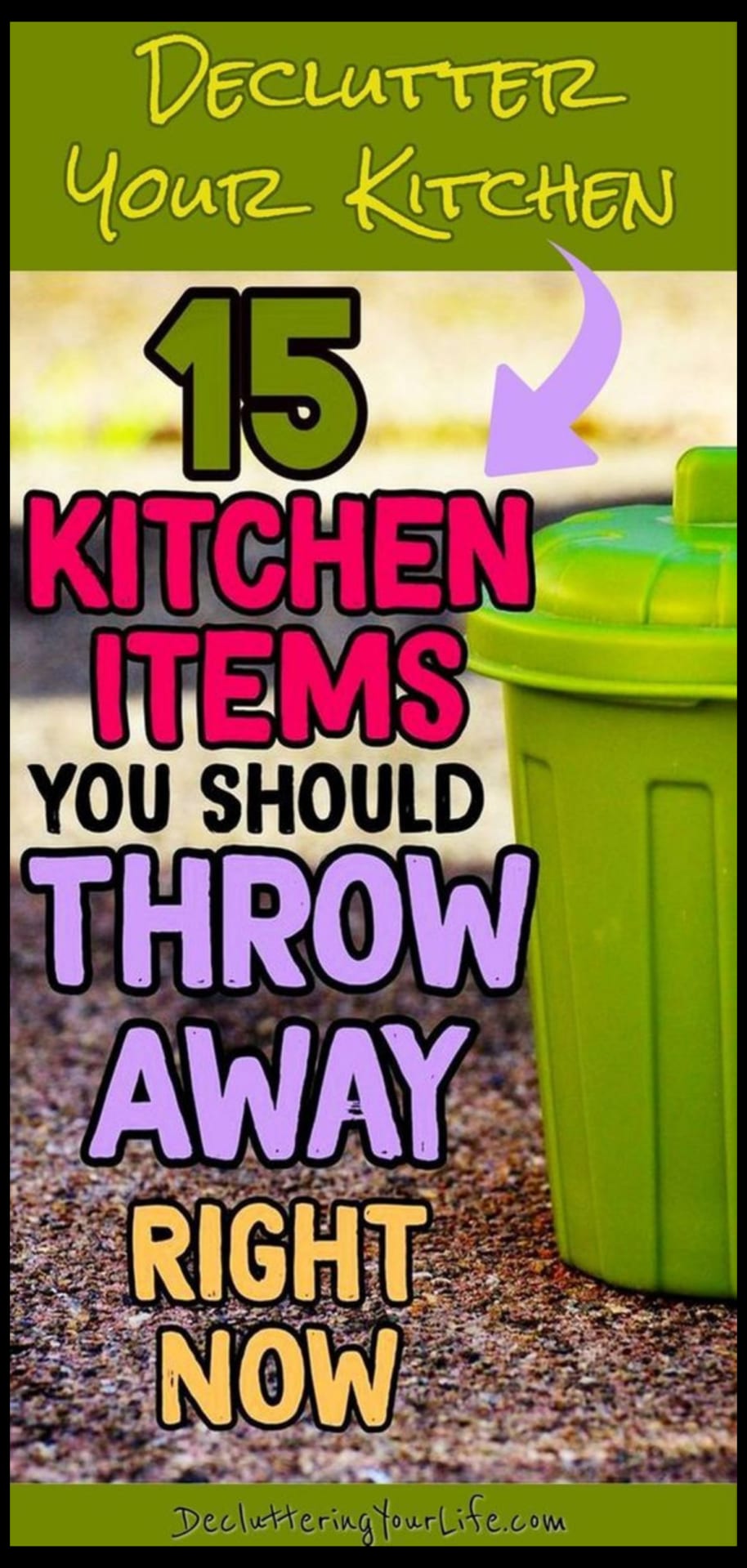 ☑ Bright-Striped Toy Organizers are found here.
☑ Battery Organizer Containers are here.
☑ Medicine Cabinet Organizers are found here.
☑ Car Wash Scrub Shine Containers are here (to DIY – use these stencils).
☑ DIY Craft Organizer instructions are here.
☑ Craft Room and Gift Wrapping Organization Ideas are here.
☑ Under Sink Organization Ideas are all found here.
☑ Phone Charger Cords Clips are found here.
☑ Pots and Pans Lid Organizers are found here.
☑ This Pinterest board has all DIY Mason Jar Ideas.
☑ All Family Command Centers are found here.
☑ Easy DIY Chore Chart Ideas are found here.
☑ DIY linen closet organization hacks are here.
☑ Small Space Organization Ideas are here.
☑ Small Laundry Room ideas are here.
☑ Dollar Store organization hacks are here.
☑ All Closet organizing ideas are here.
☑ DIY Meal Planning Board ideas are here.
☑ Garage Organization Ideas are here.
☑ DIY Makeup Brush Holder instructions are here.
☑ Baby closet & nursery organization ideas are here.
Tip: This Baby Closet Organization Set is fantastic – everything you need!
☑ Small kitchen make-overs & organizing ideas are here.
☑ Junk drawer organizing ideas are here.
☑ DIY Pegboard Box Instructions are here.
☑ DIY Toddler Busy Board Ideas are found here.
☑ Mudroom Organization Ideas are found here.
☑ MakeUp Drawer Organizers are found here.
☑ Rolling Stacking Baskets are found here.
☑ Turning Lazy Susan Organizers are found here.