Simple Checklist To Deep Clean Your House Step by Step, Room by Room –
Free Deep Clean Checklist PDF – Ready to deep clean your home or apartment, room by room?
Get your free printable deep cleaning house checklist below.
This deep clean your house list is like Professional deep cleaning services use to get your whole house REALLY clean.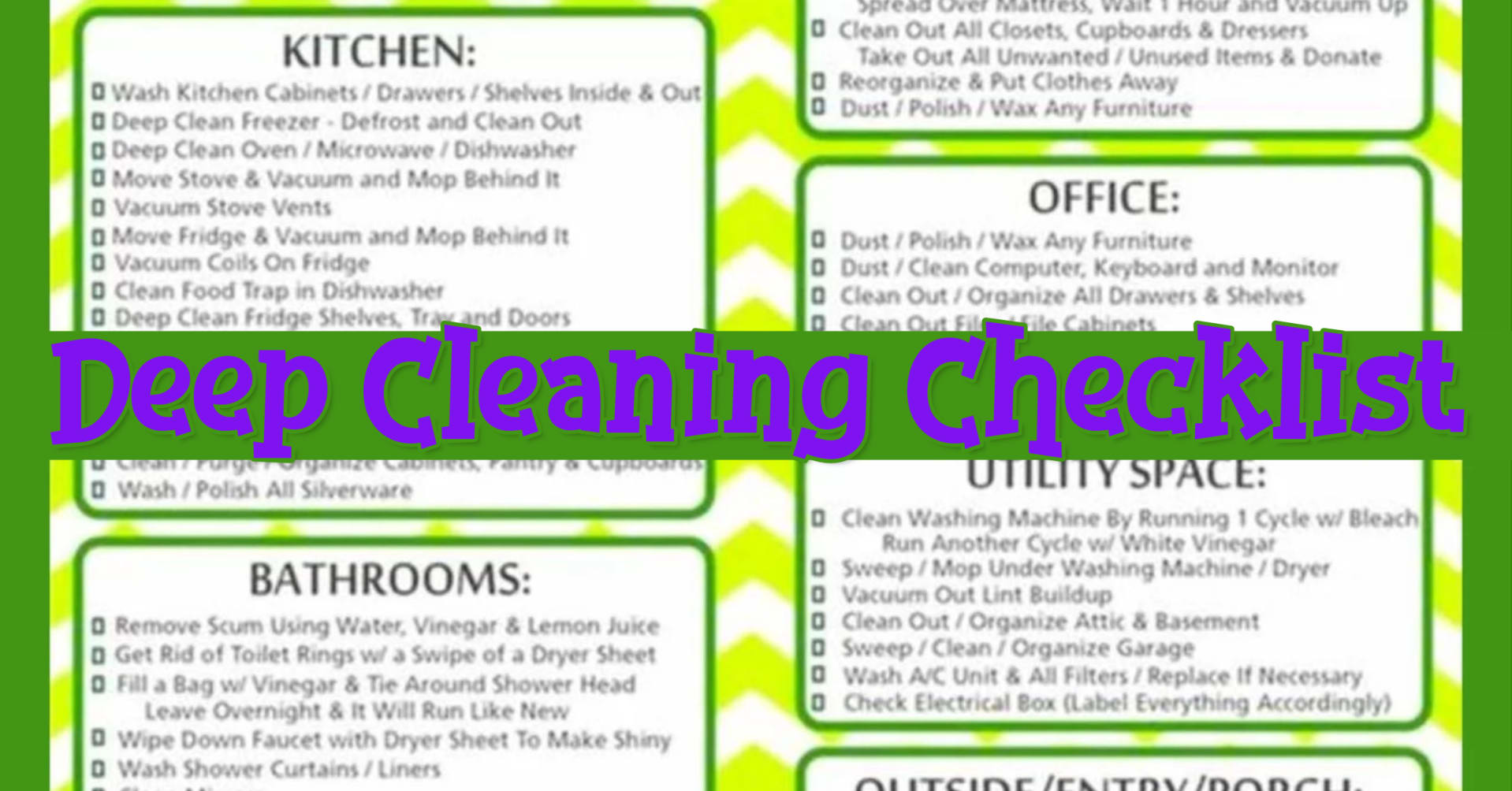 Welcome to Decluttering Your Life - we hope you enjoy our quick decluttering tips, organization ideas and simple DIY solutions for your home - posts may contain ads & affiliate links - that's how we keep the lights on =)
---
---
---
This deep cleaning house checklist below will help your deep clean your kitchen, living room, bedroom, bathrooms, home office, laundry room, porch, garage and every square inch of your home.
Check off each house cleaning task in the checklist as you finish them and then… when you're done… your home will be SO clean from top to bottom!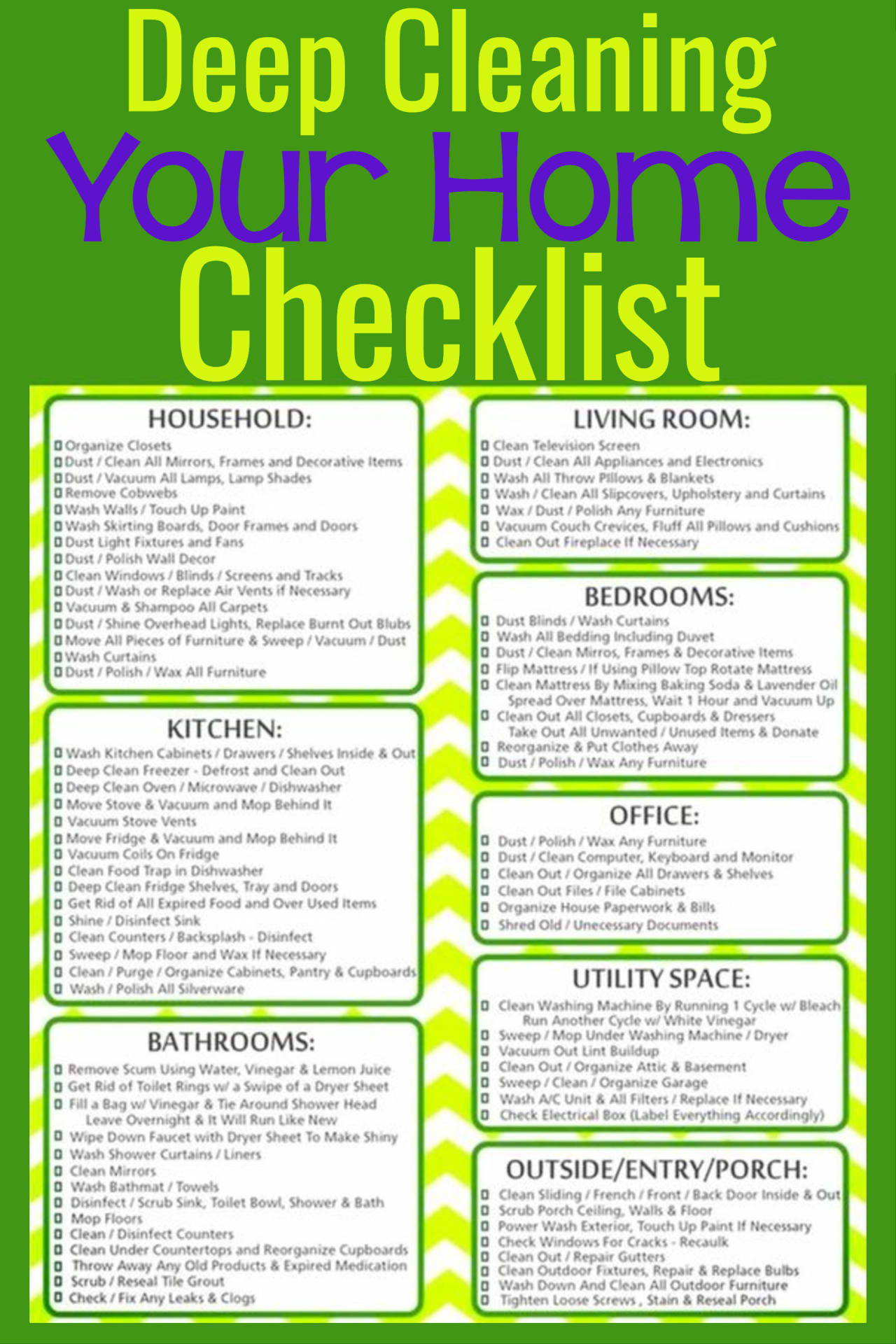 Deep Cleaning vs Regular Cleaning
A whole house deep cleaning is very different from regular cleaning. Daily cleaning chores just get the surface and are for KEEPING your house clean, while a really good DEEP clean gets your baseboards clean, your ceiling fans and all those nooks and crannys that one doesn't normally clean day to day.
Need regular cleaning checklists?
Get: Daily House Cleaning Schedules and Checklists
Need To Declutter First?
Before you can clean anything, you need to declutter!
Get the declutter your home checklist and do that first.
---
---
---