Need to feed a crowd on a budget? These are my favorite inexpensive snack platters, appetizers and finger foods I make. If you need cheap party food ideas for YOUR group, you're in the right place!
It's that time of year again, time to start planning the food for all the parties we'll be having. This year, I'm trying to do everything LOW cost – below are the best party finger food, cold appetizers ideas and cheap party food platters for our small group AND large group party food crowd.
Welcome to Decluttering Your Life - we hope you enjoy our quick decluttering tips, organization ideas and simple DIY solutions for your home - posts may contain ads & affiliate links - that's how we keep the lights on =)
---
---
---
Making food for a large group OR small group can be a challenge. Food is so expensive these days, plus WHO has time to spend hours in the kitchen?
Not me!
I'll be making some of my famous quick and easy appetizers and finger foods again soon because…
It's almost football season again – YAY!
That means we'll be hosting at least one party every week (most likely I'll be making food for our football parties TWICE a week – on Saturdays for College Football and on Sundays for Pro football).
When you have a bunch of people over to watch football, you know what ELSE they want to do?
EAT!
Our friends don't mind bringing snacks with them, but I really like setting out a party buffet type of spread for everyone to snack on throughout the day (and night!)
I really glad I found these inexpensive cold appetizers for a crowd and cheap party food platters I can make – they're all affordable homemade finger food recipes that are not only CHEAP to MAKE, but EASY to make too.
Last year, I bought cheap party platters at our Dollar Tree, so I always put out cold veggie snack trays and cheese trays like this: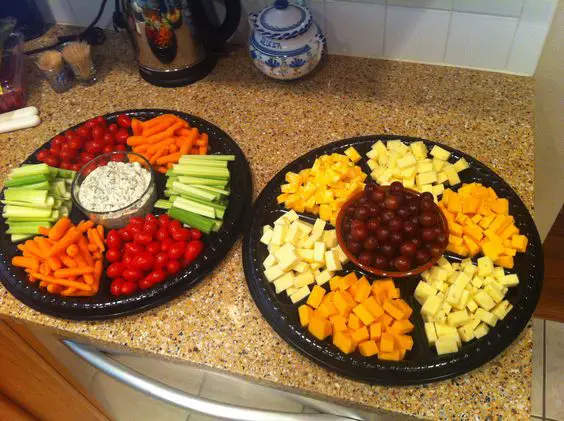 I make them for our large group events and I also throw one together for my church small group events – super simple!
BUT, for football on Thanksgiving weekend, I get fancy with it – just look how creative haha!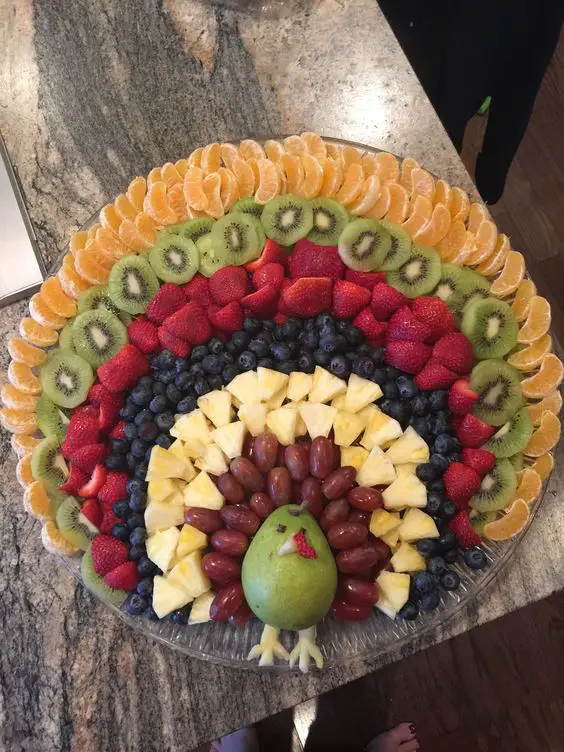 I love creative party food platters!
I'm not-so-good with the whole charcuterie board thing – maybe I lack creativity or vision haha!
But, snack platters like this bunny-shaped food platter are right up my alley!
I found it on this cheap snacks for large crowds page – isn't it ADORABLE!?!
For our Super Bowl party, I made these super simple 3-ingredient COLD appetizers: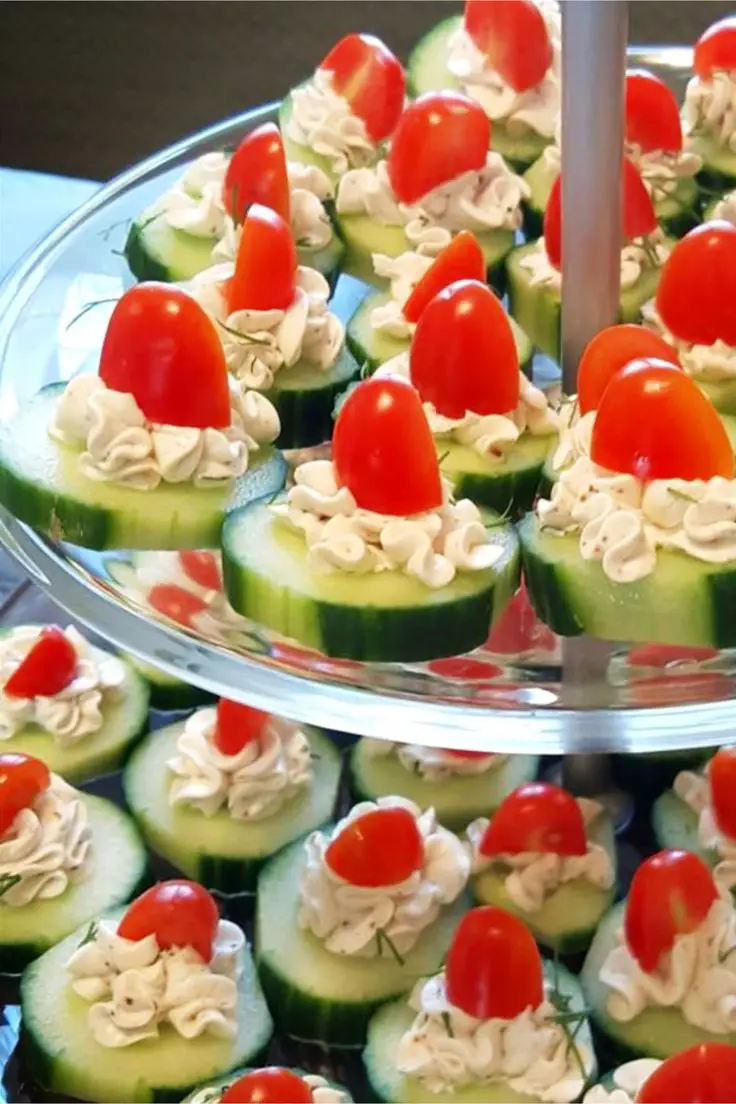 Just slice up some cucumbers and top with whipped cream cheese with half a cherry tomato on top – easy peasy!
If you want a REALLY good cold appetizer idea, try these BLT bites below – so, so SO YUMMY!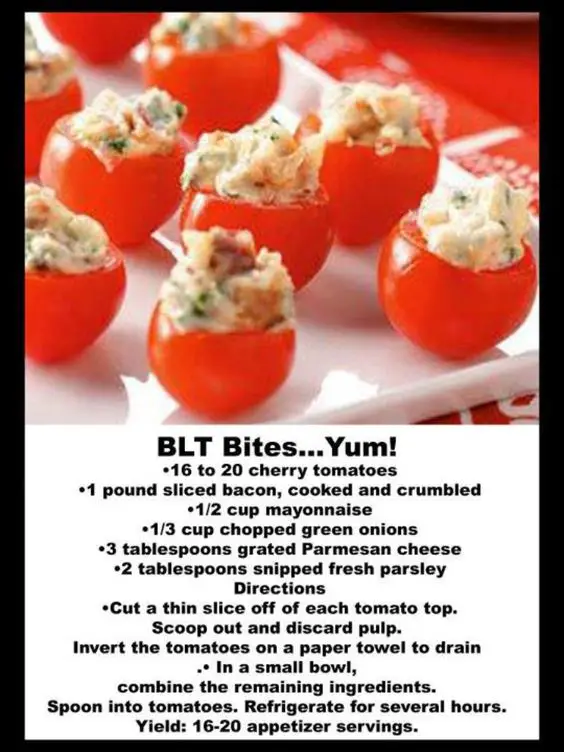 Just a heads up though – while these little toothpick appetizers ARE delicious, make sure you have the time AND the patience to stand there and stuff all those little cherry tomatoes BEFORE hand. These are not an appetizer you want to make last minute.
I also like to make a fruit cheese and meat snack tray like this: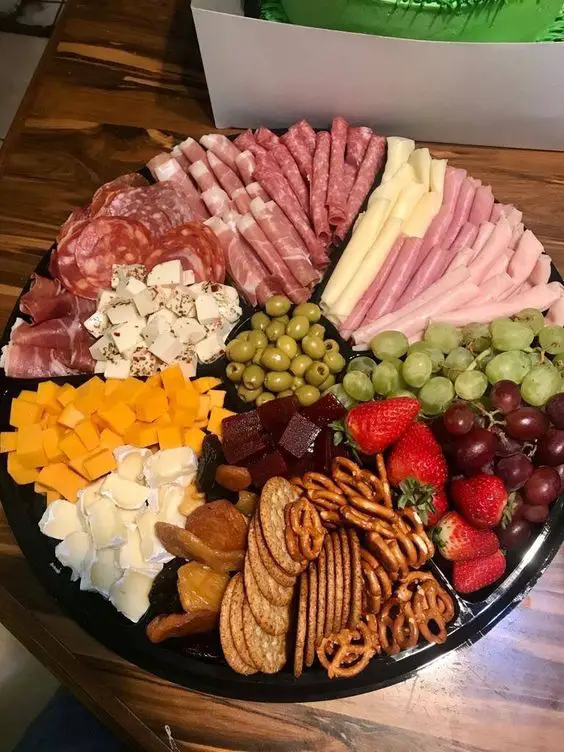 If you want to see more party food platters and ideas of snacks for large groups, this page below has a ton of great ideas: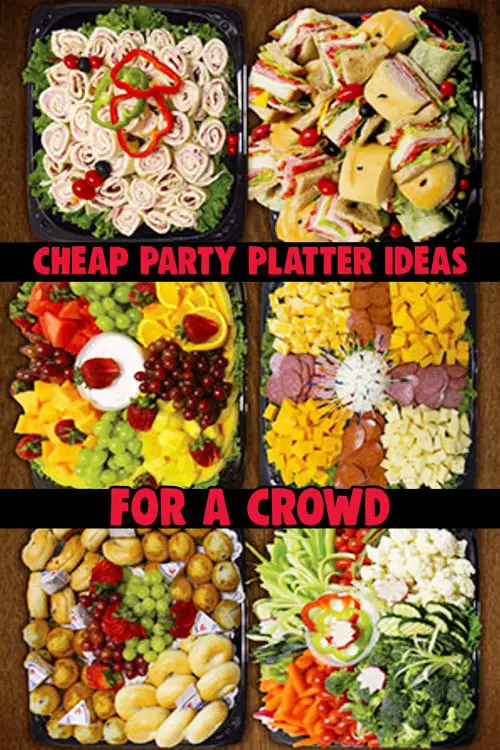 I also make some super simple cold party dips like this Cowboy Caviar – not only is it YUMMY game day food, but it is also an easy family reunion food too!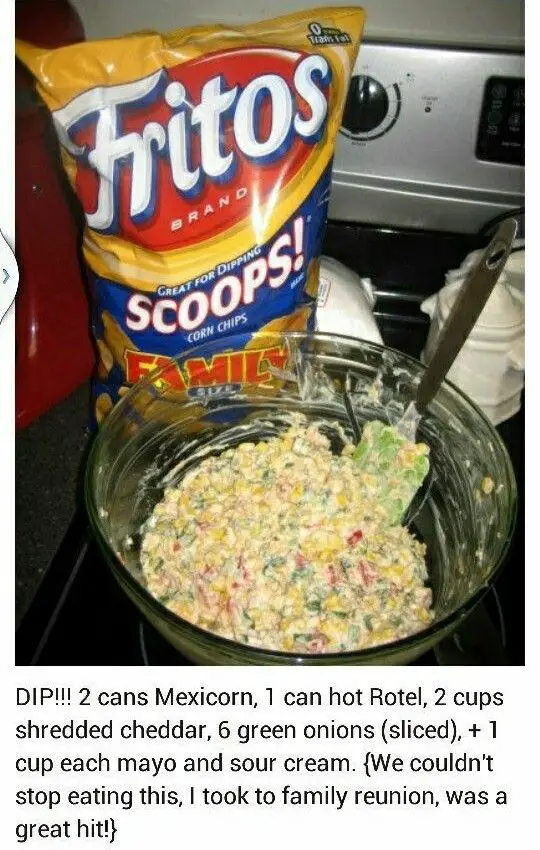 Heck I even make it for my potluck at work, cookouts, our block party, graduation parties, birthdays, showers… etc… everyone wants me to make it!
Now, Fritos work perfect to use as the 'dip chips' for that party dip recipe above, BUT if you want to really up your game, make this Ritz snack crackers.
Not only are those crackers a cheap savory snack for any large crowd, they are also delicious when dipped in that cold dip above.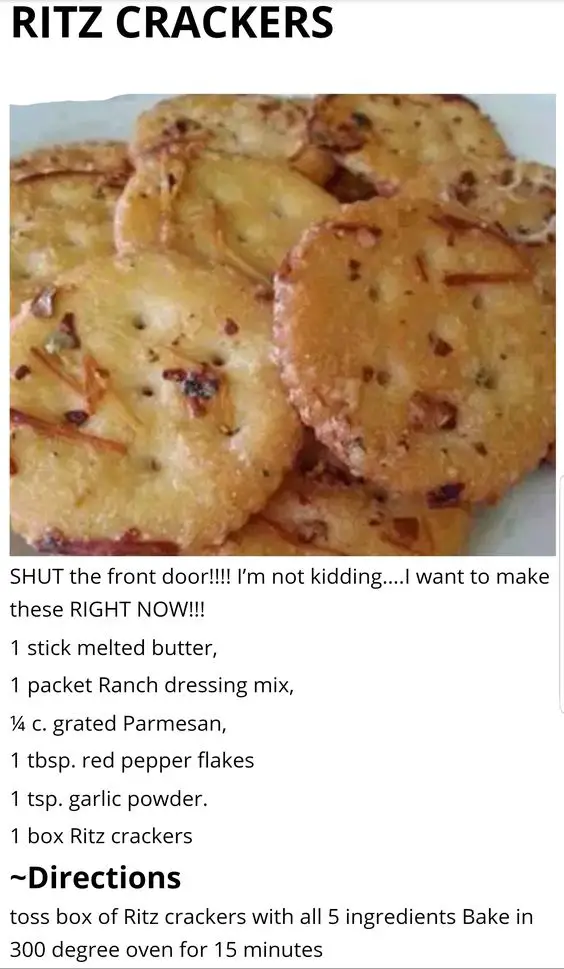 Here's a tip to save money on that cracker recipe.
You can get the super cheap Dollar Tree Round Cracks instead of Ritz – tastes just as good (if not better) AND costs a lot less.
Want more cold appetizer ideas?
This page below has a TON (and they're all only THREE ingredients too!)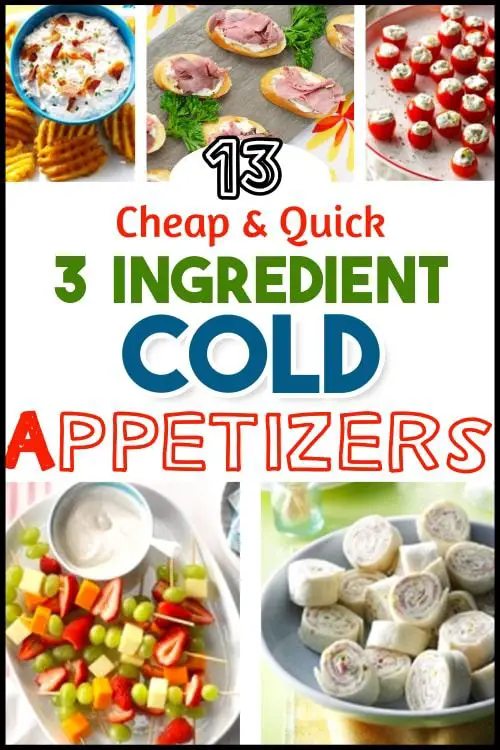 If you're having a cookout party, this page below has lots of food ideas for an outdoor party: