Part of organizing my LIFE this time of year, is preparing for Father's Day. Not only what MY kids will make as a gift for Daddy this year, but ALSO what I will have the kids in our Sunday School classes at church make to take home to THEIR dads as a homemade gift.
If you're running out of time for Father's Day too, here's some cute, quick and easy last minute DIY Father's Day gifts and crafts for kids of all ages to make.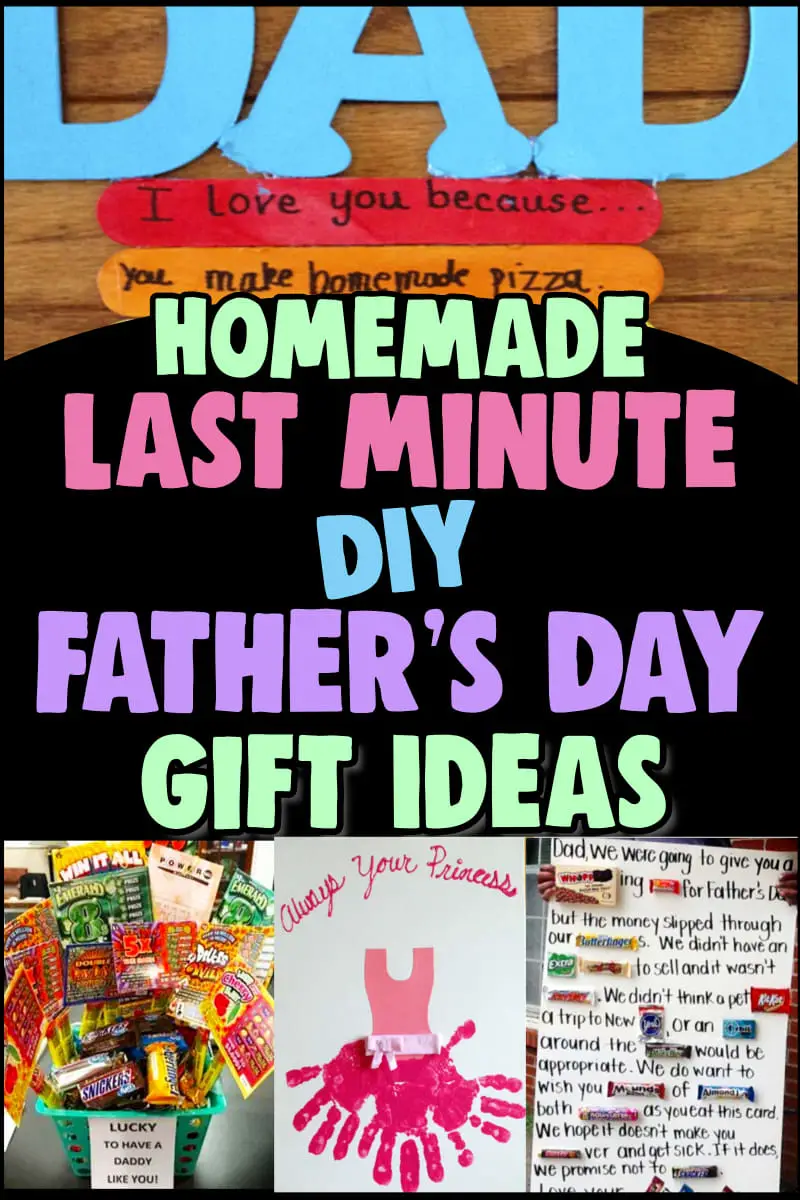 Welcome to Decluttering Your Life - we hope you enjoy our quick decluttering tips, organization ideas and simple DIY solutions for your home - posts may contain ads & affiliate links - that's how we keep the lights on =)
---
---
---
Nothing like needing a DIY gift idea last minute, right?
Thankfully, these easy Father's Day gift ideas below will give you some simple yet creative handmade craft gift ideas you or the kids can make.
Creative Father's Day Gift DIY Gift Ideas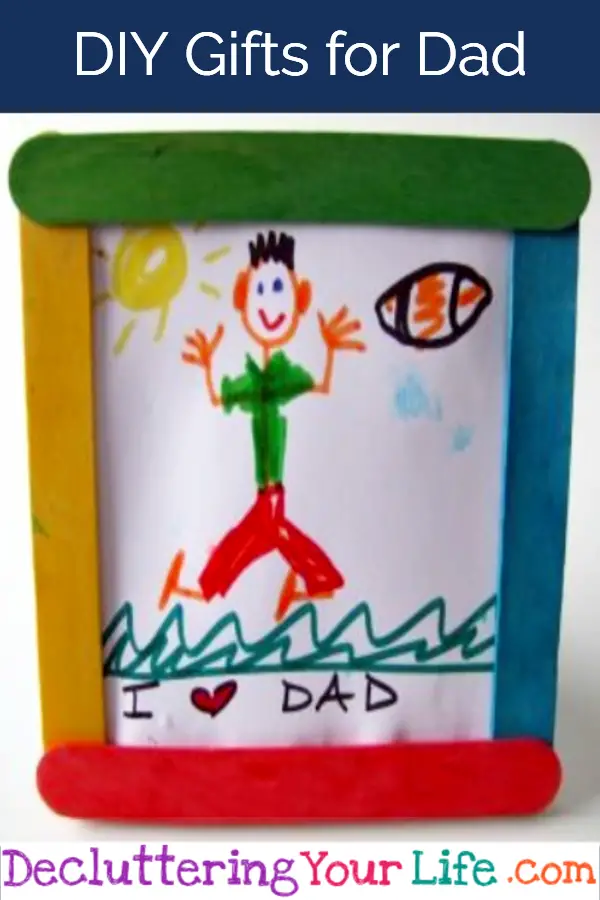 First off, I needed easy Father's craft ideas for the toddlers and preschoolers – this page below had a TON of great ideas: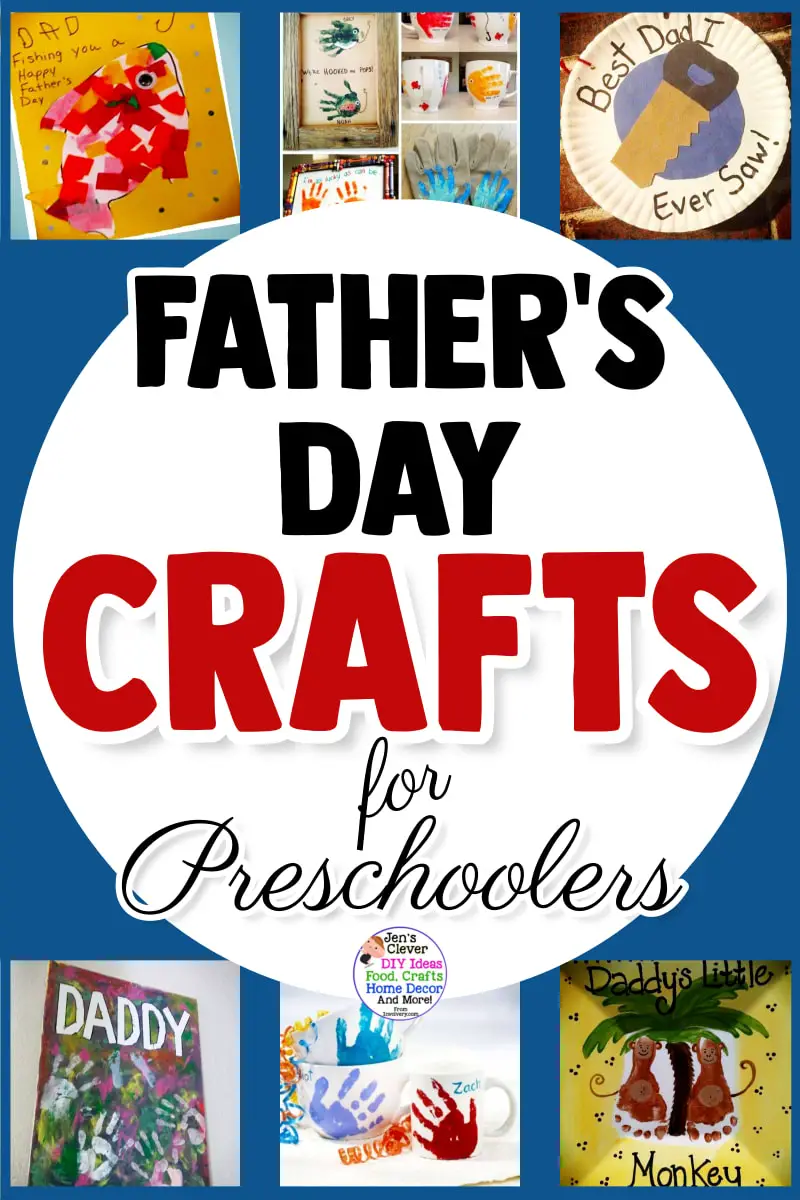 I love this DIY picture frame idea for the kids to make and give Dad on Father's Day. As shown in the picture, I wouldn't call it EASY, but the overall concept of the Scrabble letters etc could be used for your own easier variation.
I don't know if we'll do this next DIY Father's Day gift on an actual plate, but I love the concept of a round white something to look like a baseball with the kid's handprints inside.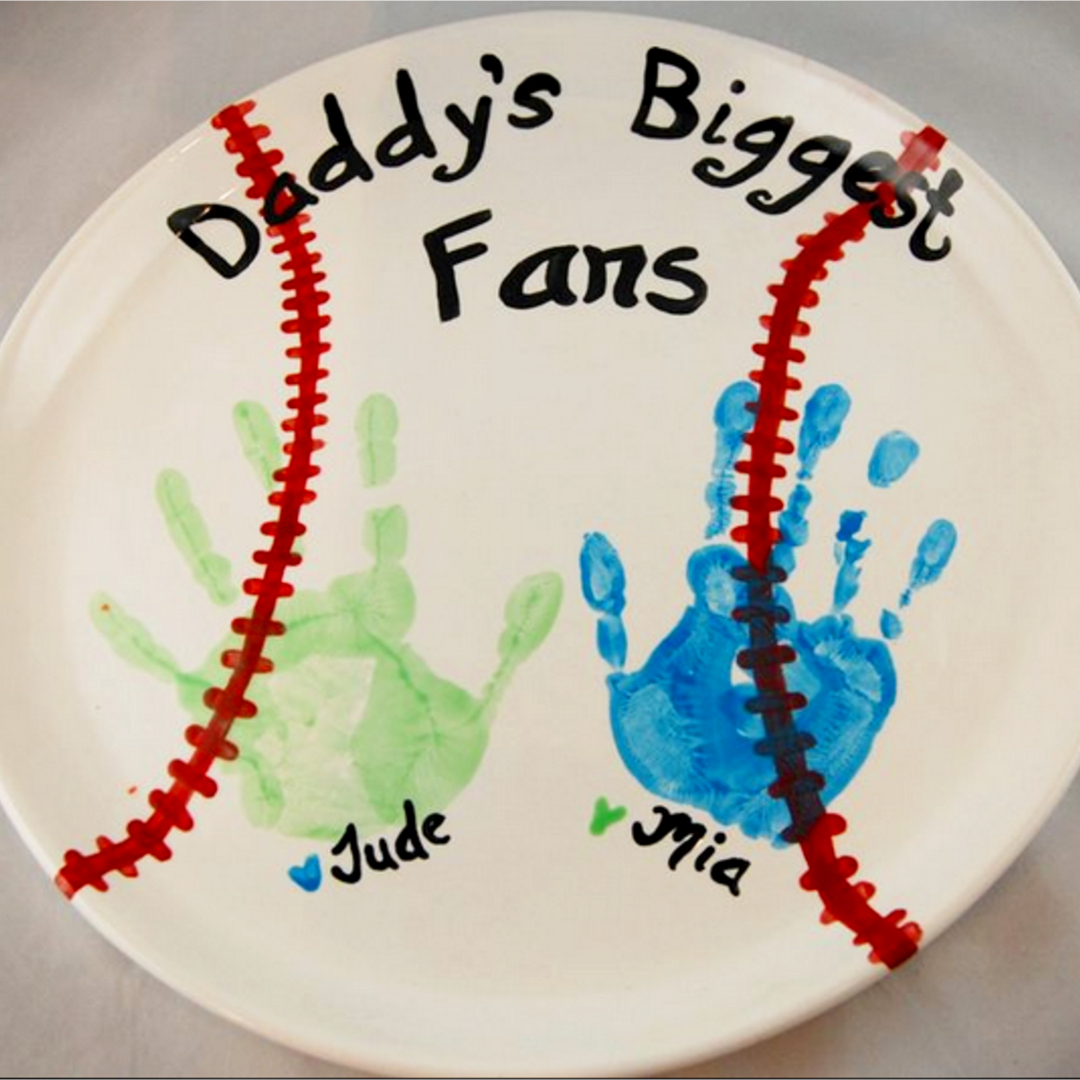 This next idea I LOVE for a little girl to make and give her daddy on Father's Day!
Notice that the tutu is her handprints?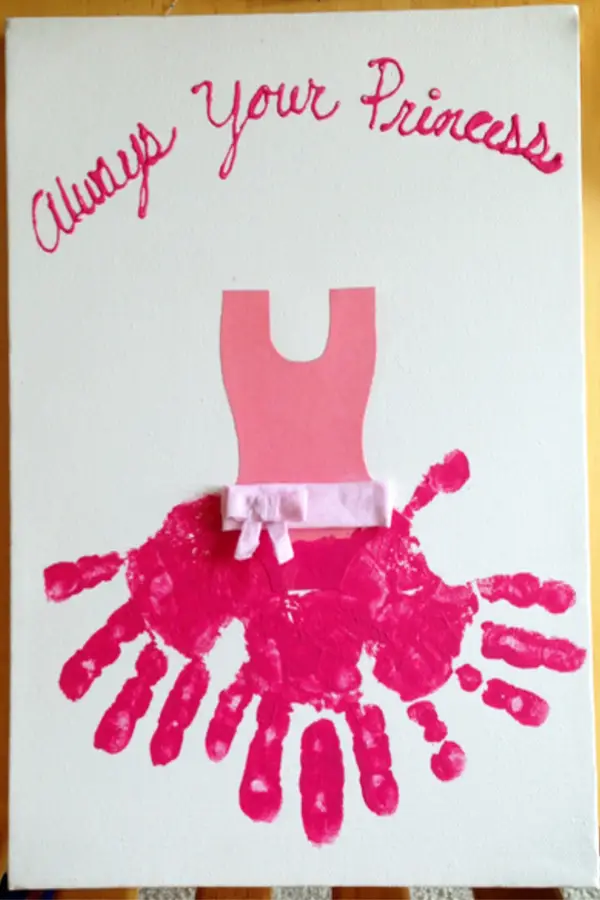 Last year, the teenagers made this for their Dad and he LOVED it.
Such a unique gift basket idea PLUS it was an easy last minute idea too!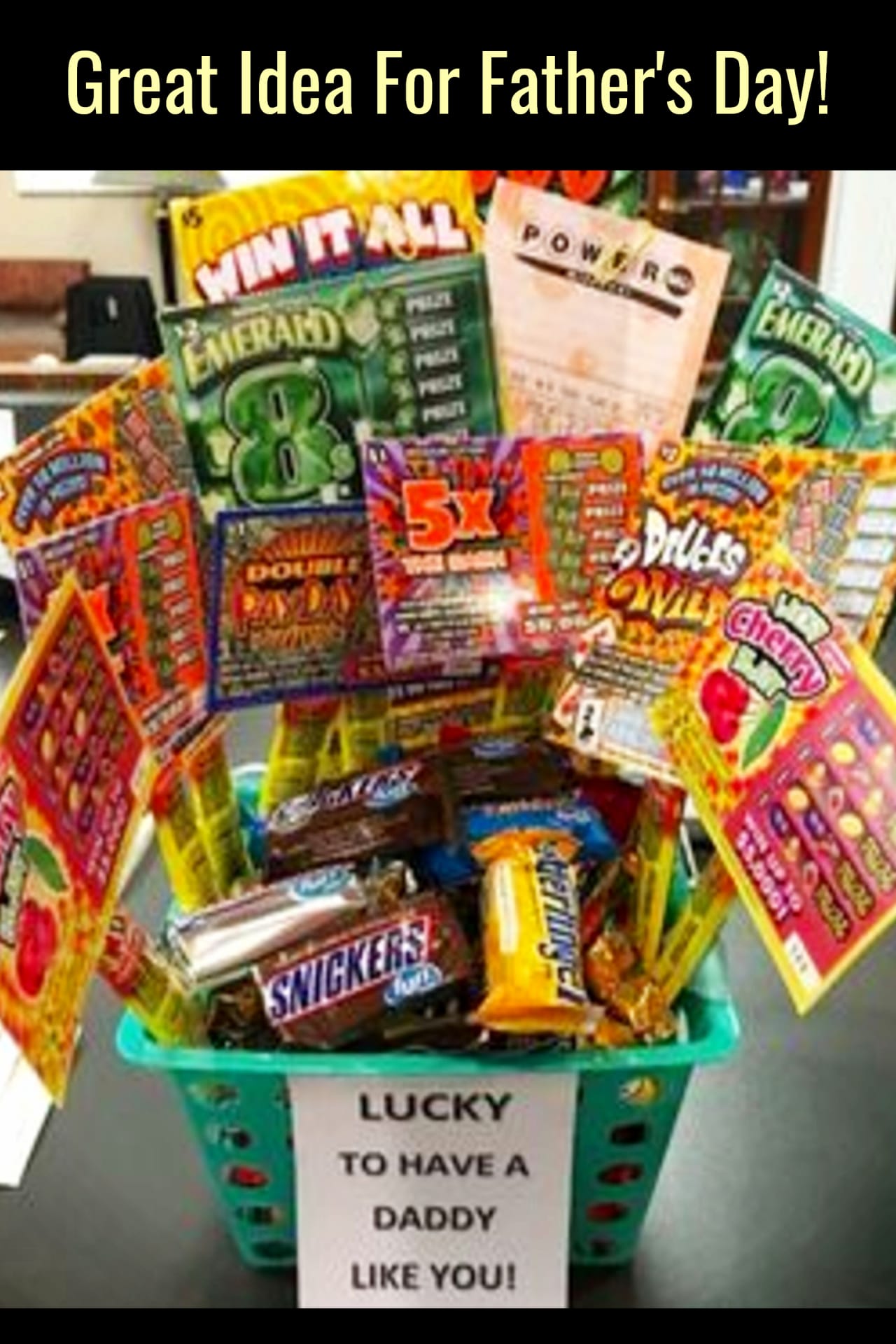 A lot of the kids have dads who golf so this next idea is pretty clever for the older kids to easily put together to make for their fathers.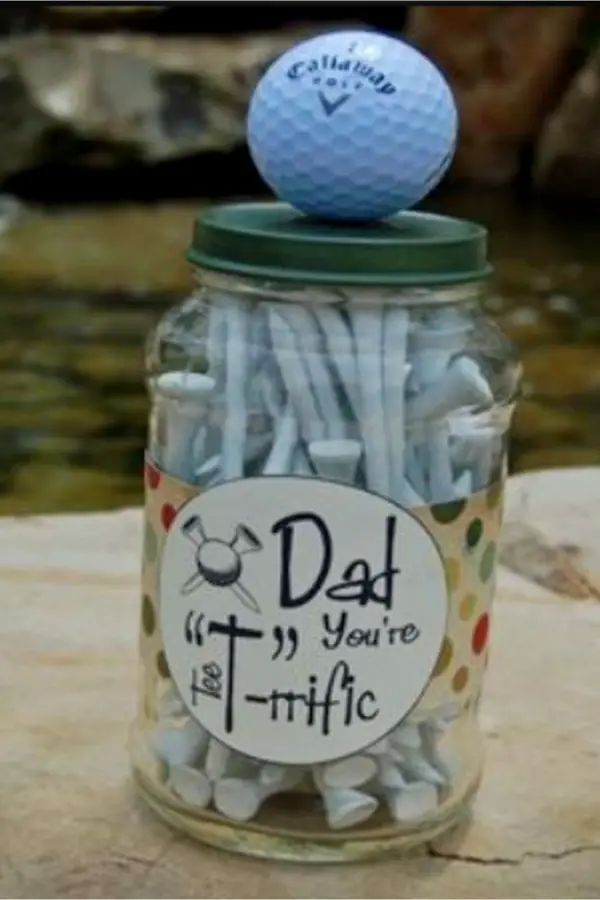 I don't know why, but I love the whole painting rocks and writing, "Dad, You Rock!" on it – and I gotta tell you, my kids love it too!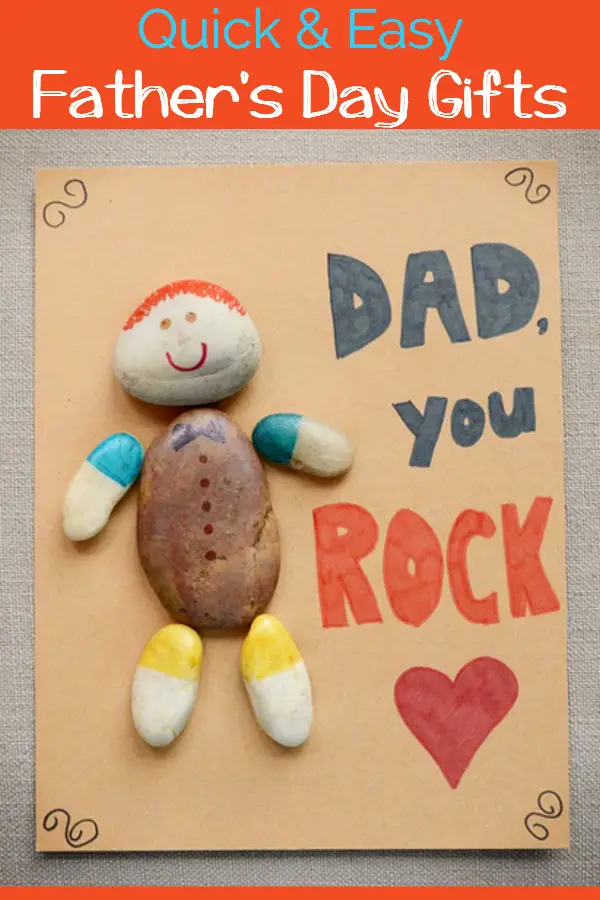 This next big handmade card is so cute for older kids to make for their dads – and notice how all the candy fits into the wording on the poster card – so clever!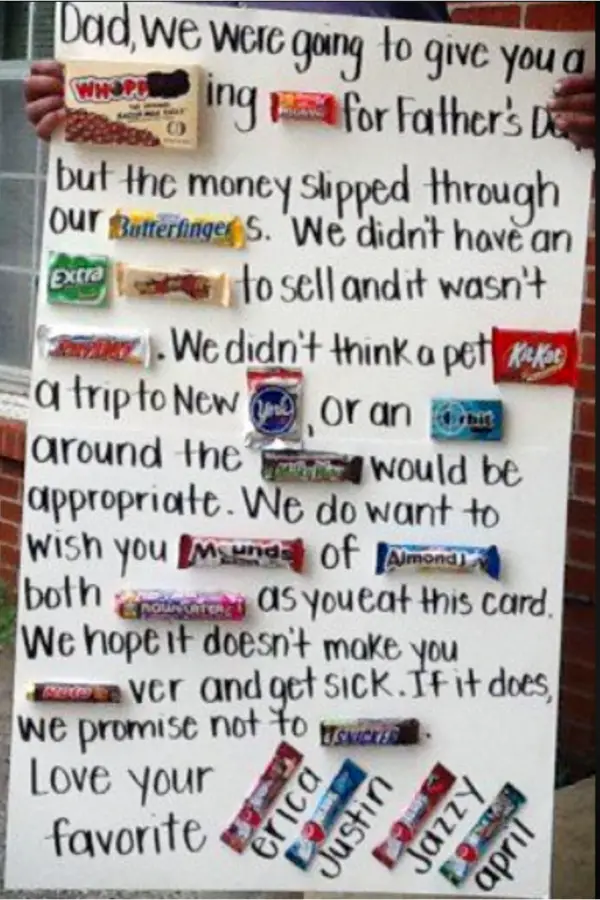 This next idea is something I'm thinking of incorporating into a DIY gift basket for Father's Day – and also for the grandfathers.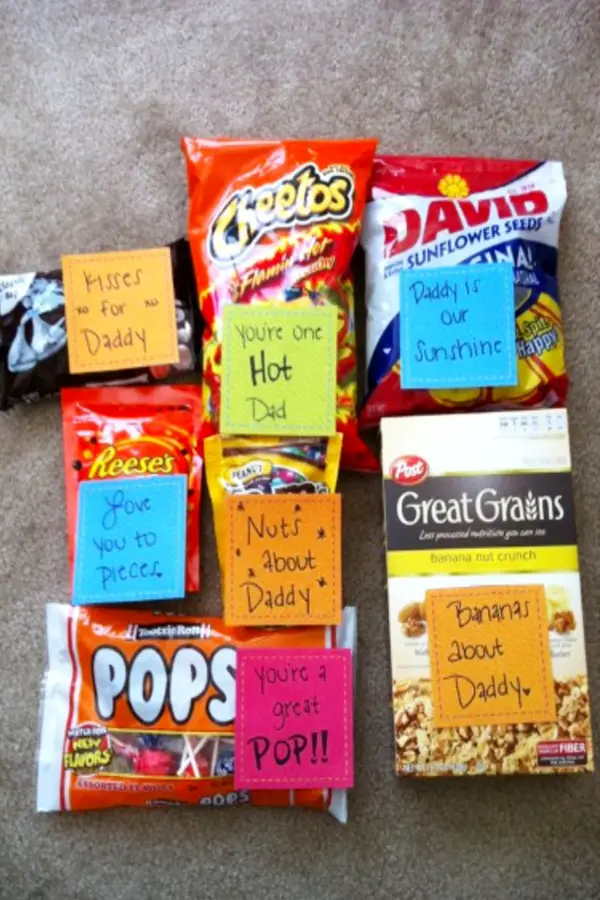 Me and popsicle sticks! Sheesh, we make SO many crafts out of those handy and FUN wooden craft sticks! This picture below is a cute and very easy idea for the kids to make for dad AND it inspires them to think about their favorite things about their father, too.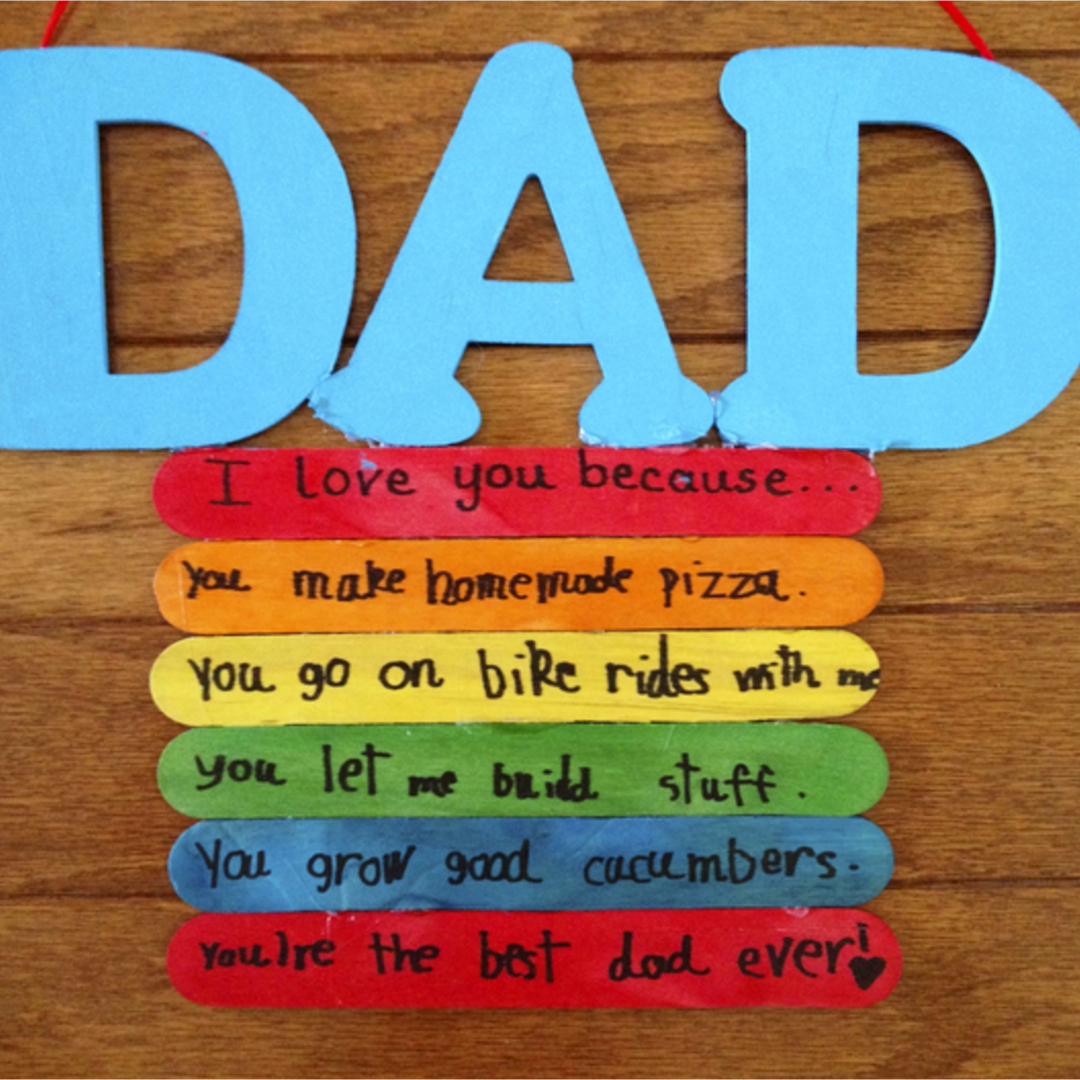 Here I am with the rocks thing again… haha! But isn't this picture frame below SO cute… and wow, so easy to make.
Naturally, I'd have to have "Dad, you rock!" written on at least one of the rocks!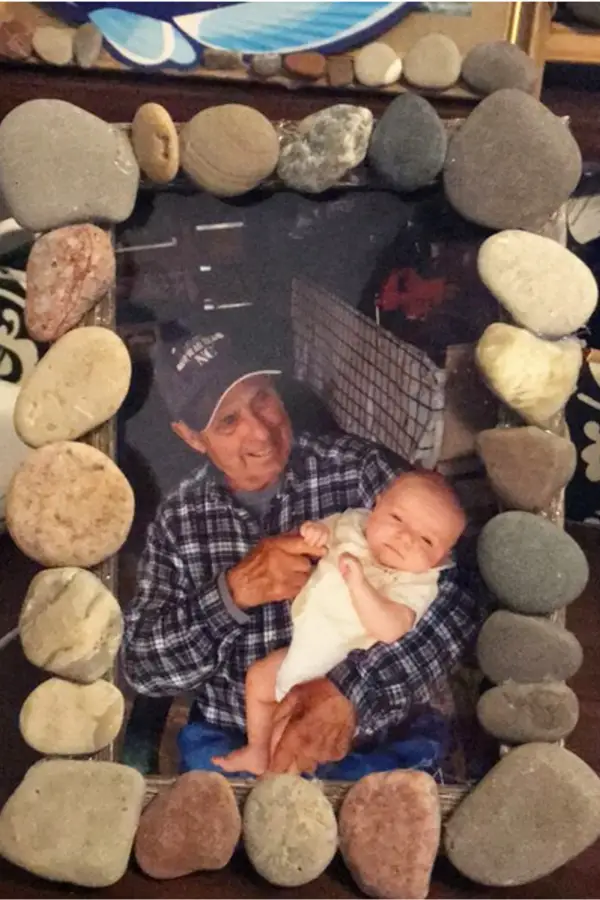 The younger kids do a lot of DIY gifts for their parents using their handprints and footprints. I think I'm going to work something like this DIY Father's Day card below into one of the classes on Father's Day Sunday at church.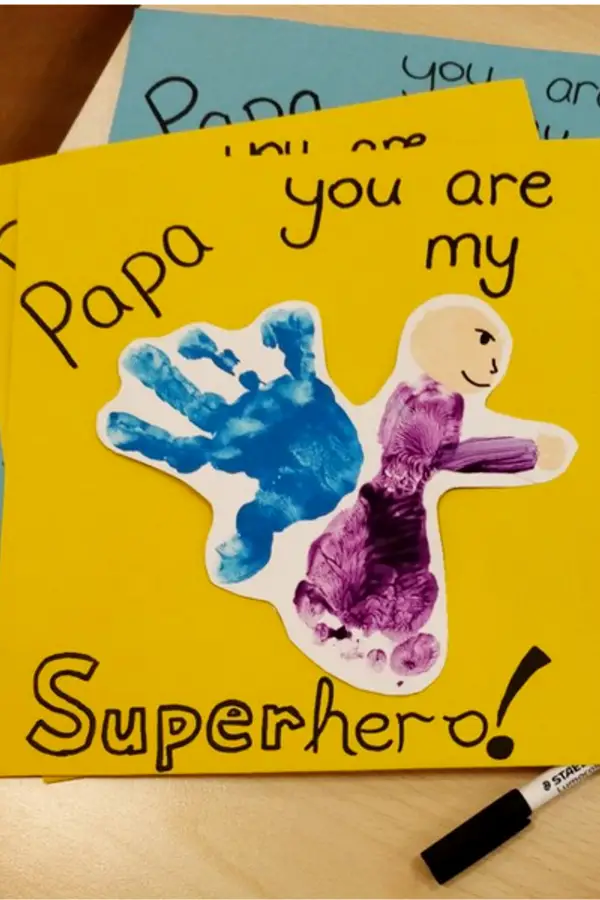 As I find more ideas for kids to make for Father's Day gifts, I'll add them to this page.
In the meantime…
---
If you need MORE ideas:
---
More Gift Ideas: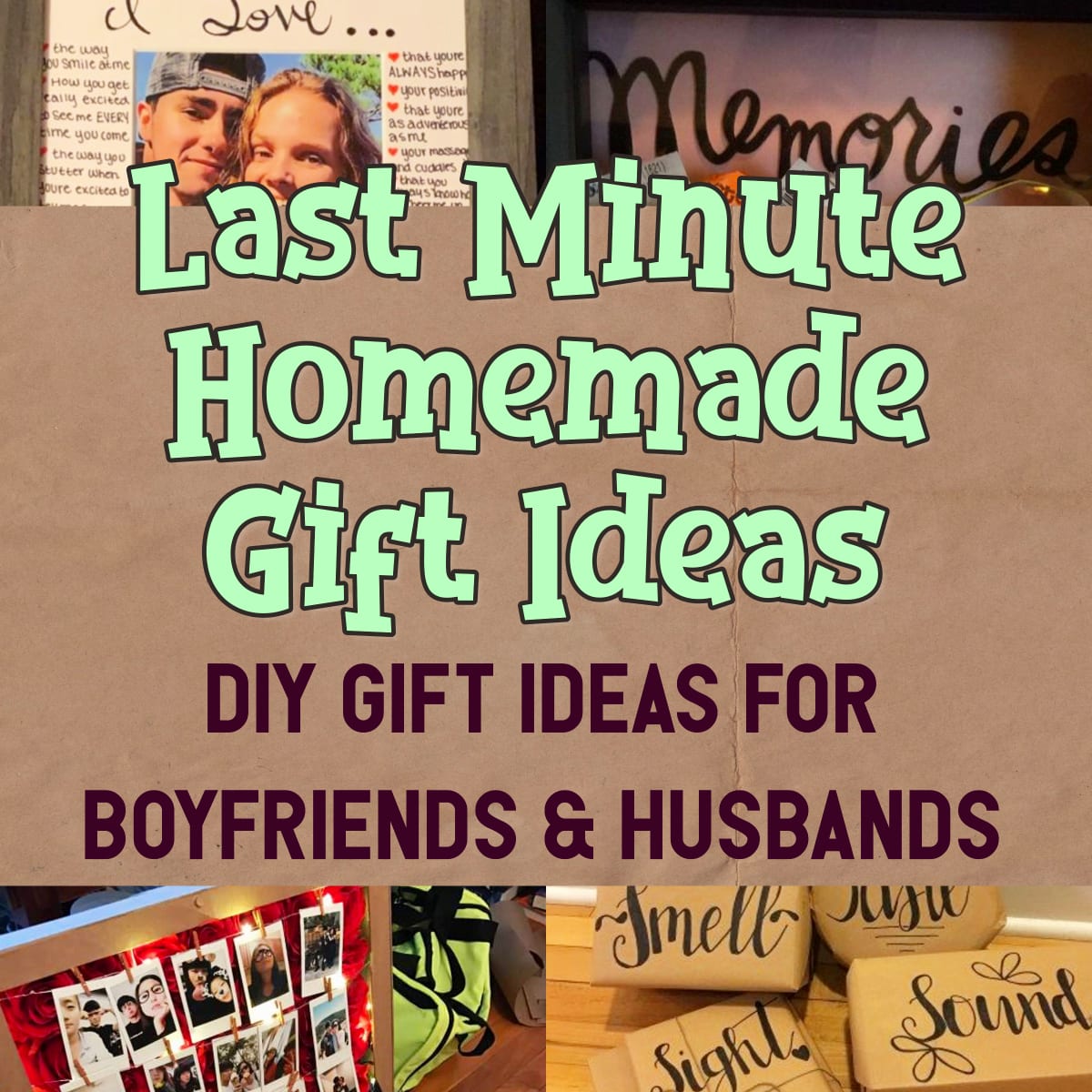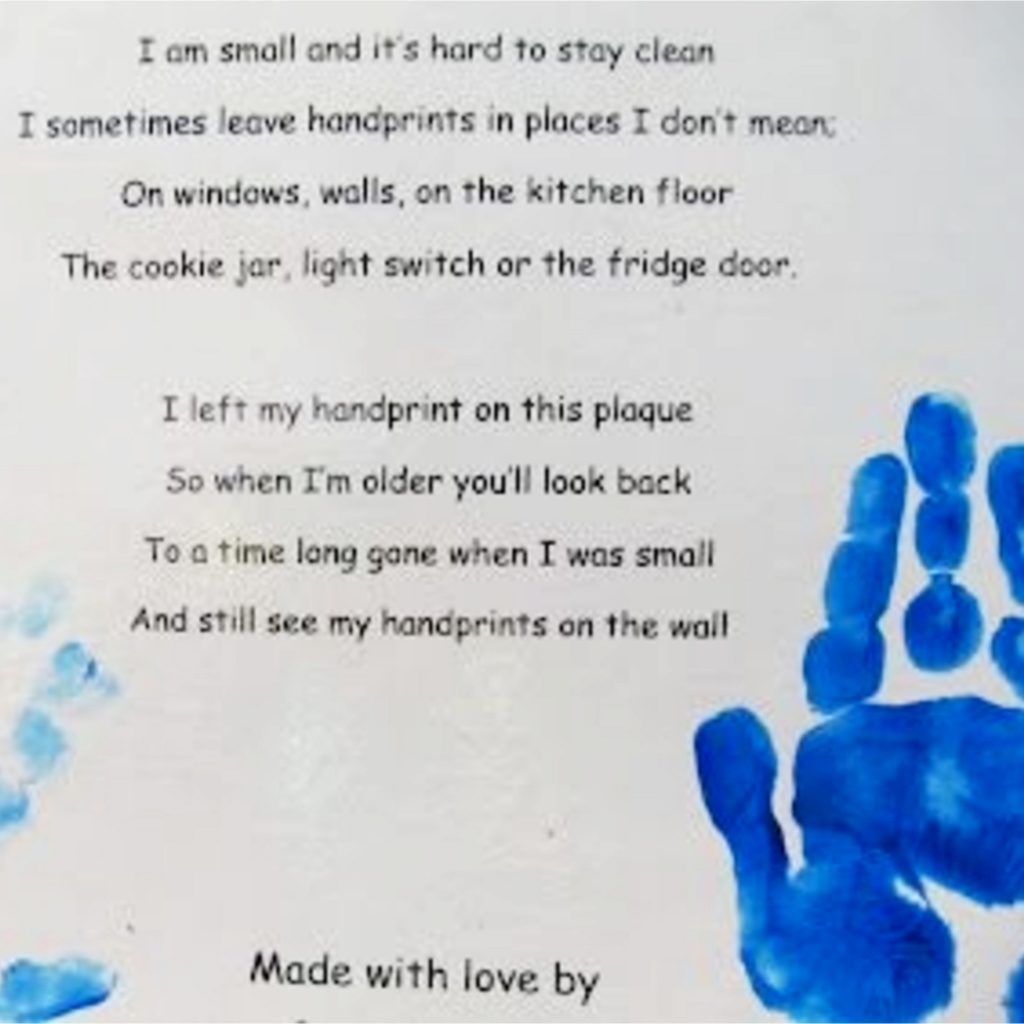 More from the blog…
---
---