• 21+ Clutter-Free Farmhouse-Style Decorating Ideas For YOUR Home •
Gorgeous farmhouse decor ideas for your kitchen, living room, dining room, bathroom, bedroom and more – country farmhouse decor ideas for YOUR home… even if you're on a budget.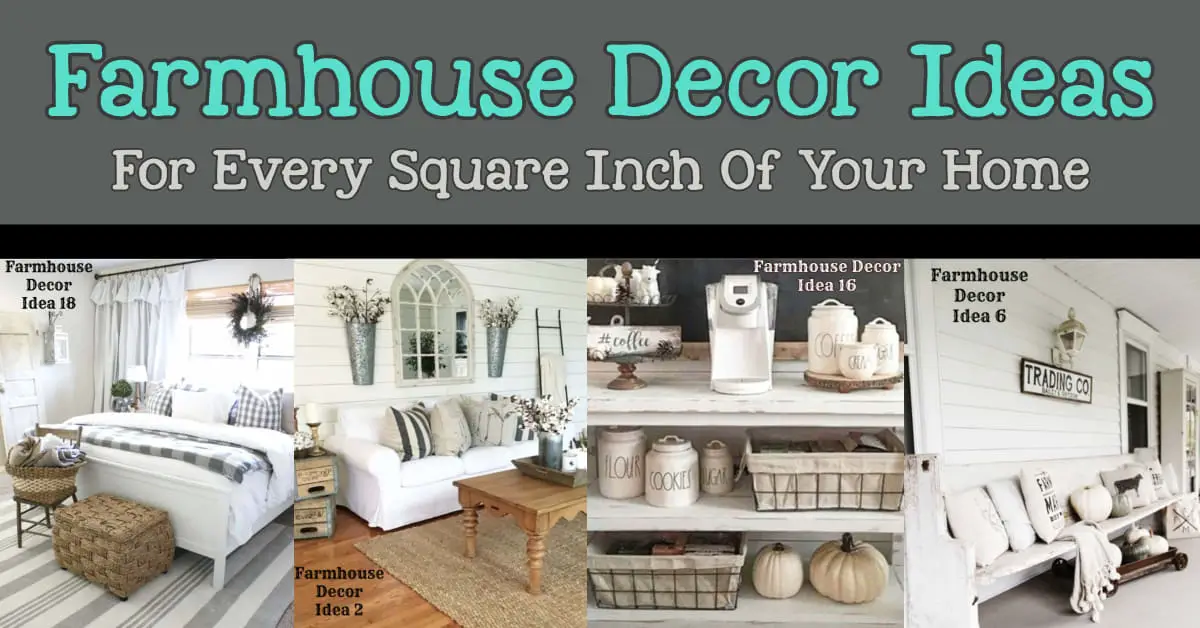 Welcome to Decluttering Your Life - we hope you enjoy our quick decluttering tips, organization ideas and simple DIY solutions for your home - posts may contain ads & affiliate links - that's how we keep the lights on =)
---
---
---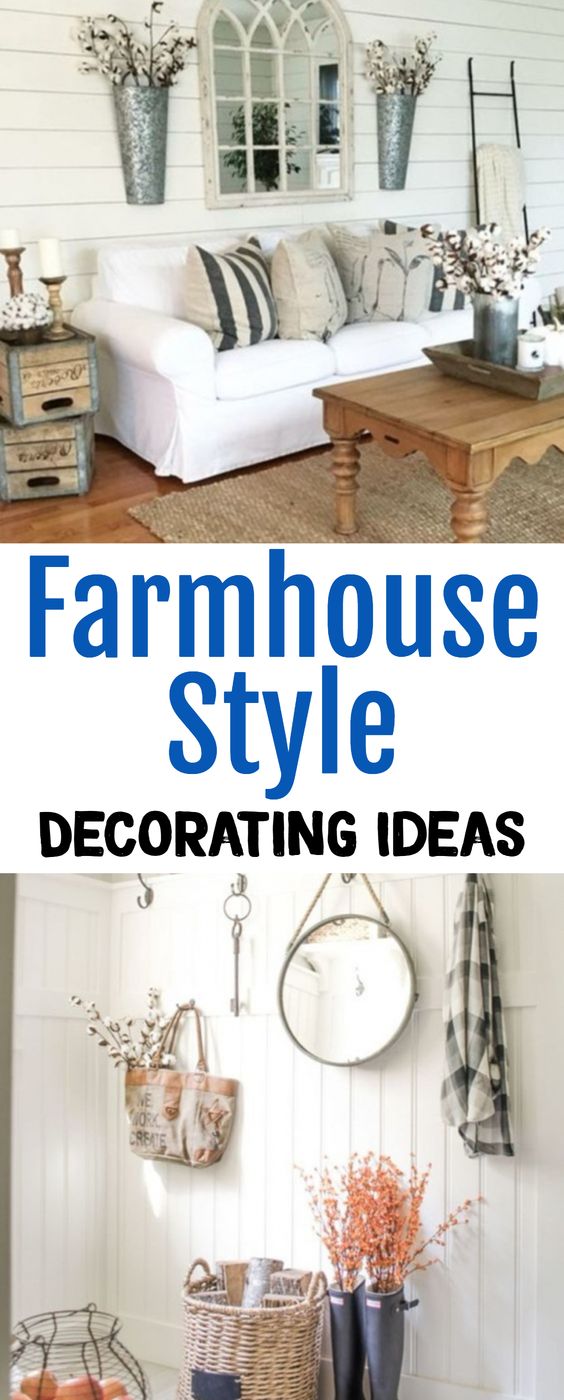 I absolutely LOVE
farmhouse-style decorating ideas
for my home BUT so many of the ideas look so cluttered to me.
I guess that decorating style is more "shabby chic" than it is true farmhouse style?
I've noticed that when I search for farmhouse decor ideas that I gravitate towards the organized and clutter-free decorating ideas that still offer that gorgeous rustic farmhouse decor or modern farmhouse look…
BUT are crisp and clean…and NEAT (like these farmhouse coffee bar ideas).
I suppose that is more "modern farmhouse" style than it is "country farmhouse"?
I talk about the different unique styles of farmhouse style decor below, but to me, "country farmhouse" is more… well, it's MORE – and more like walking into my grandmothers house.
Don't get me wrong, I LOVED my grandmother AND her home (especially her genuine Southern farmhouse kitchen!), but it's too "much" for me.
I prefer clean white lines, decor that feels more organized and balanced yet still offers that warmth of farmhouse style.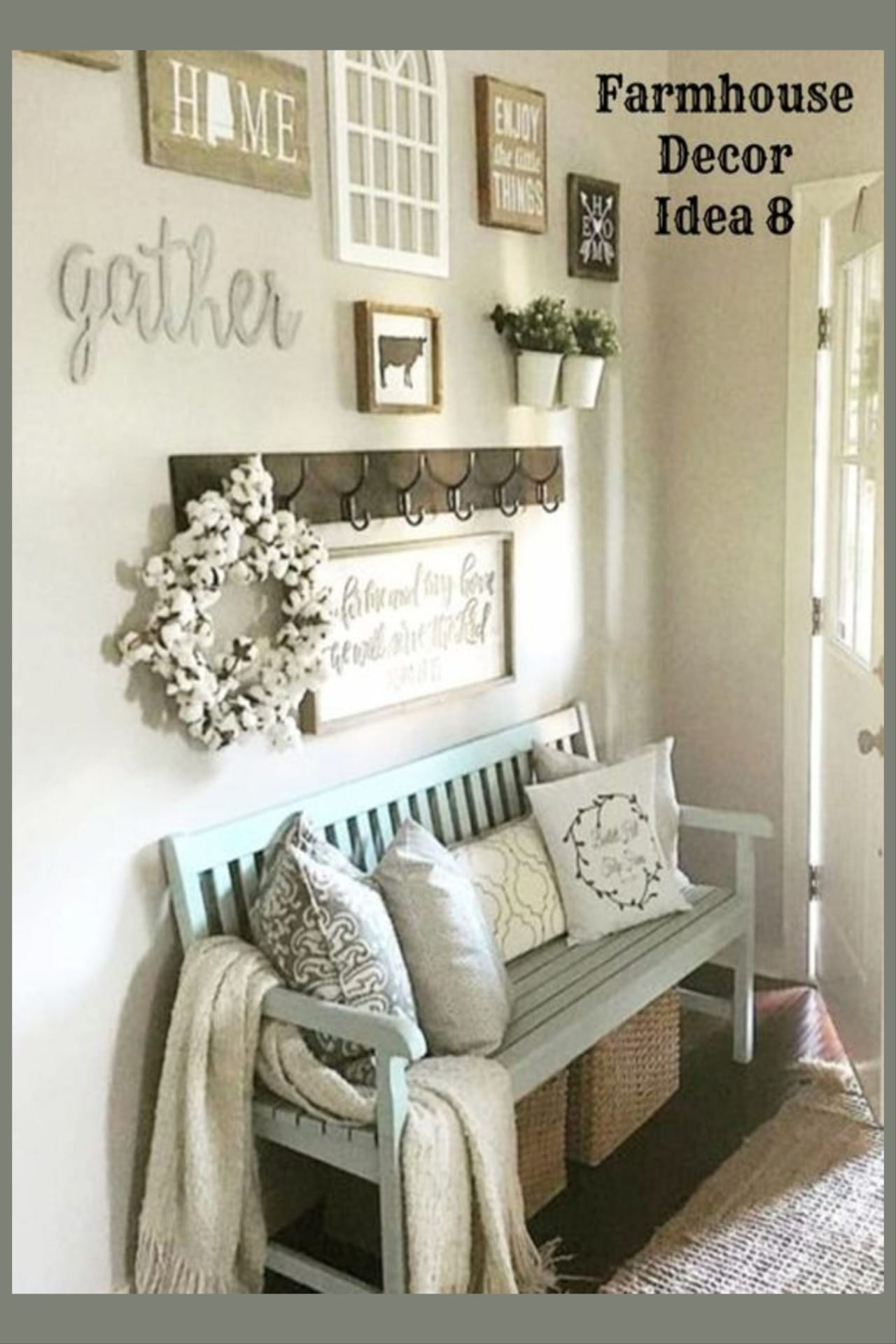 Below is a slideshow of some of my favorite farmhouse-style decorating ideas that are what I consider "crisp, clean, and organized". Feel free to pin any picture you like to Pinterest.
Modern Farmhouse Decor Pictures Slideshow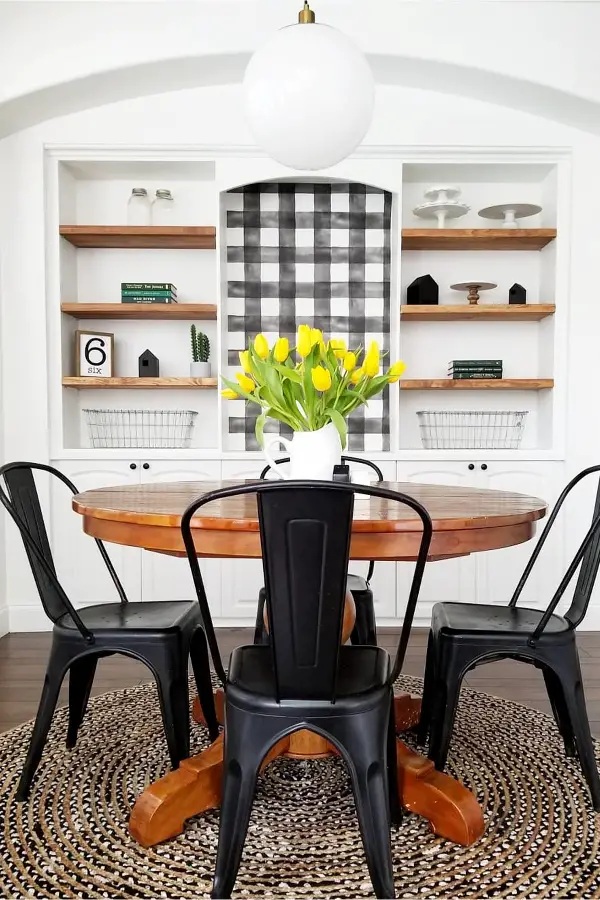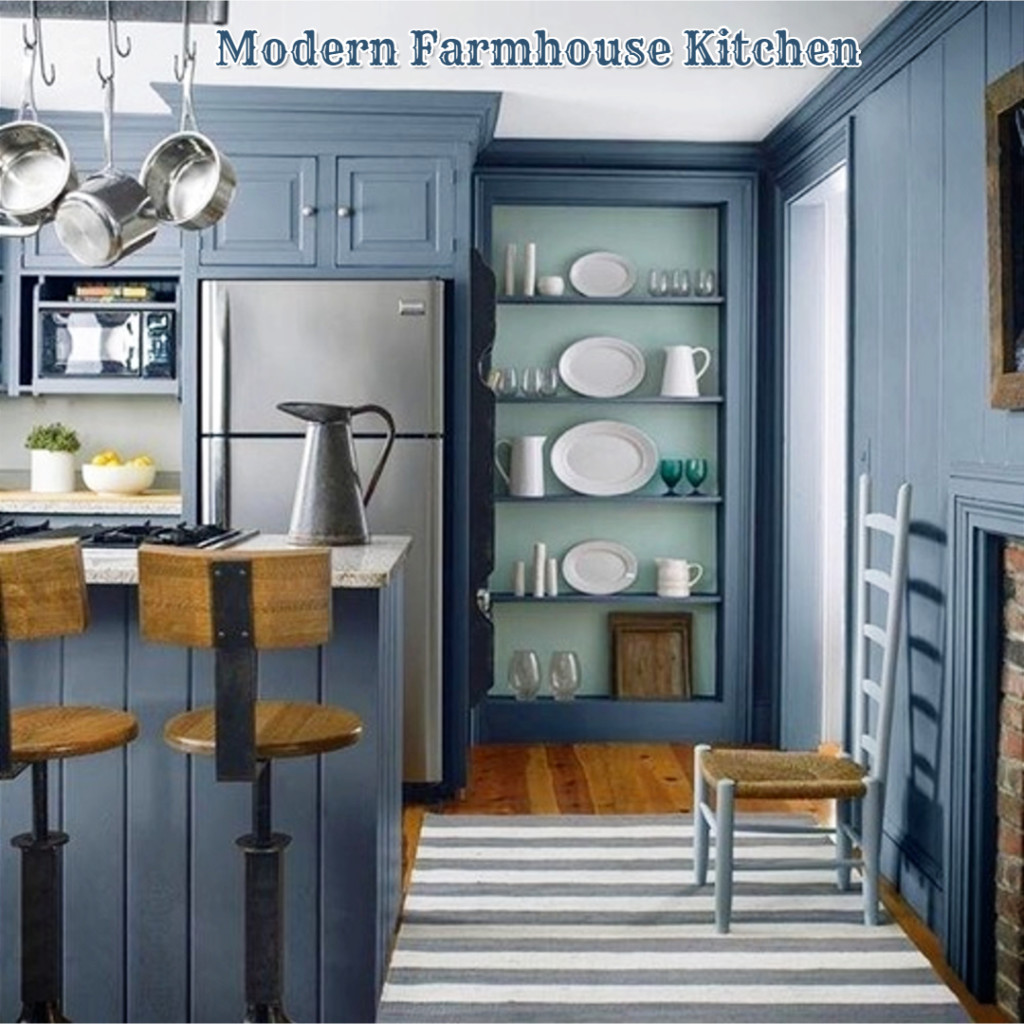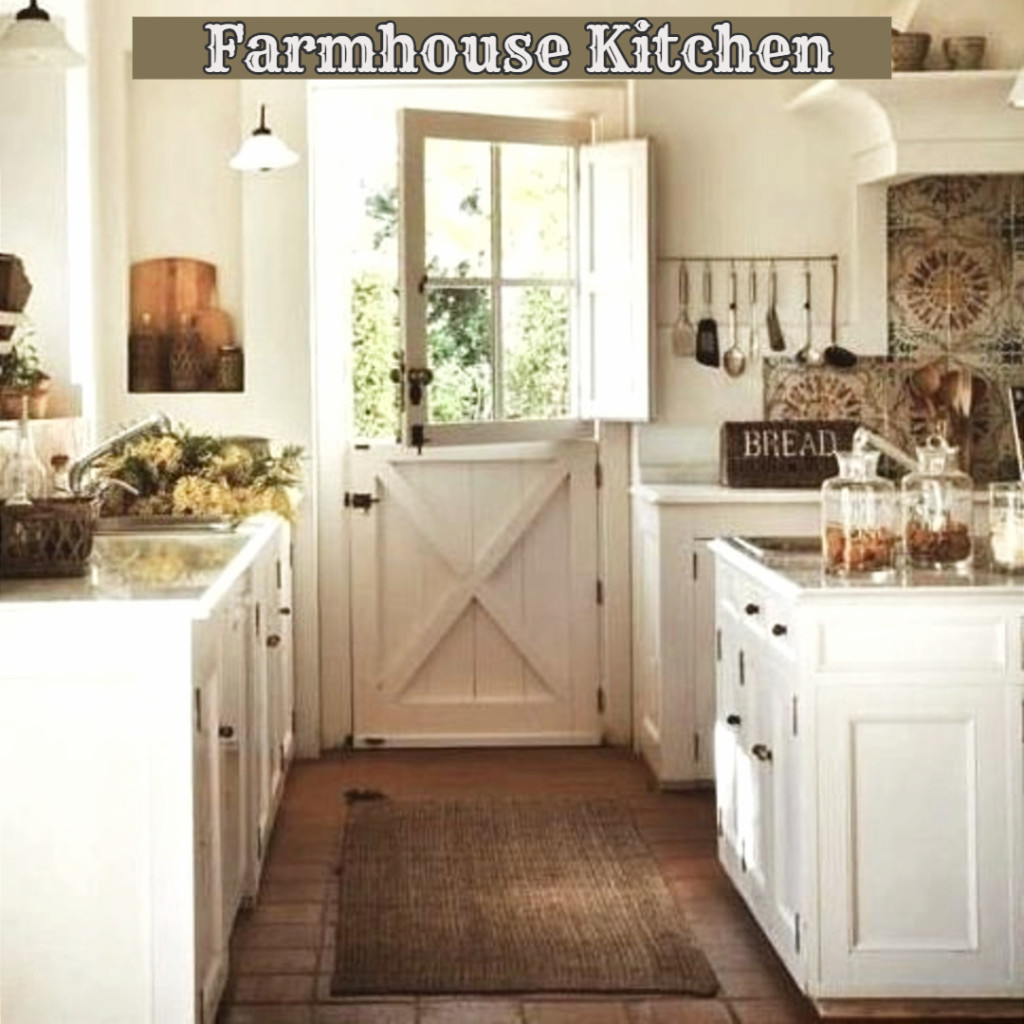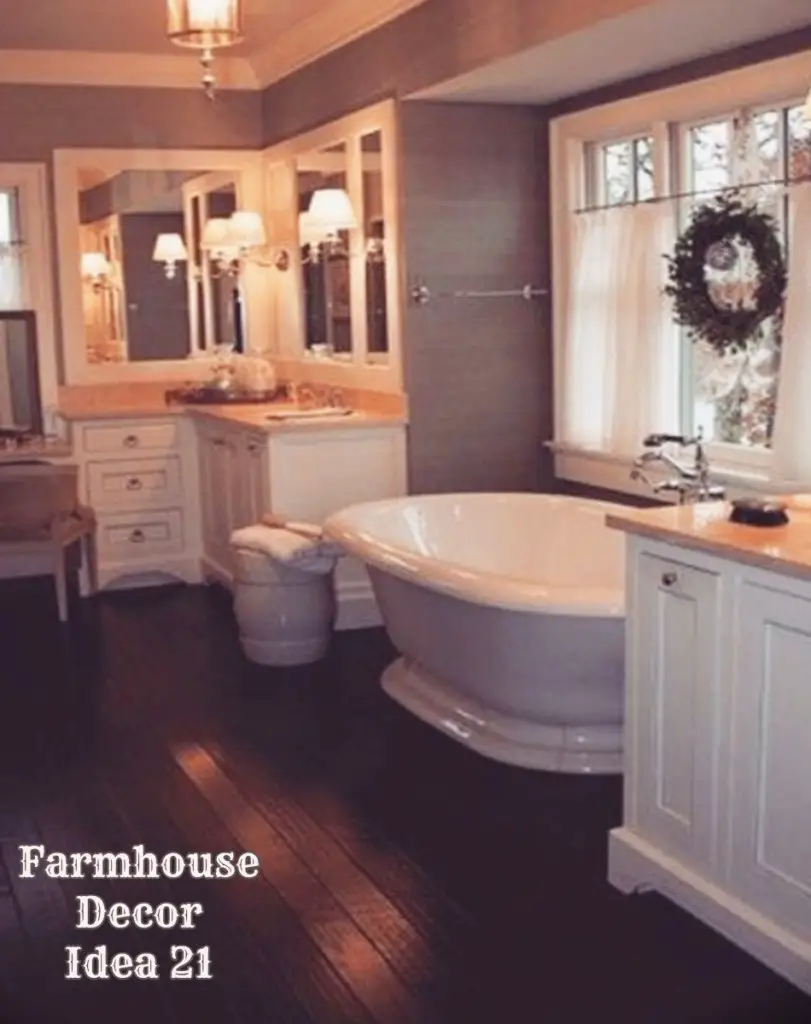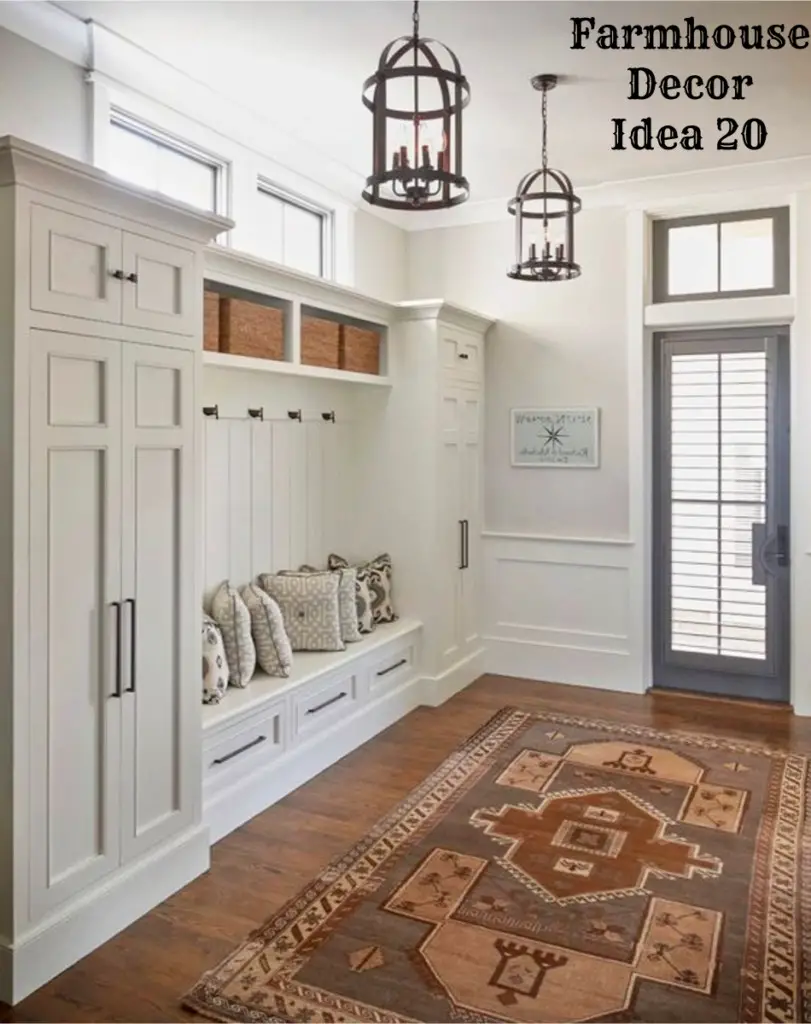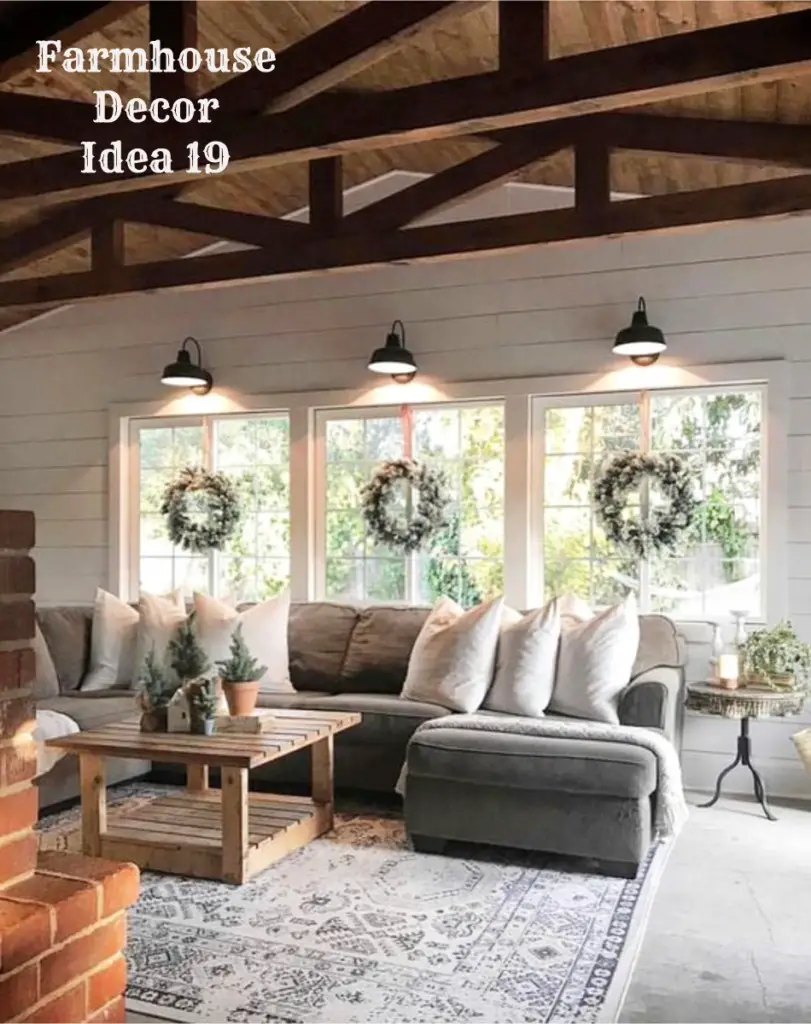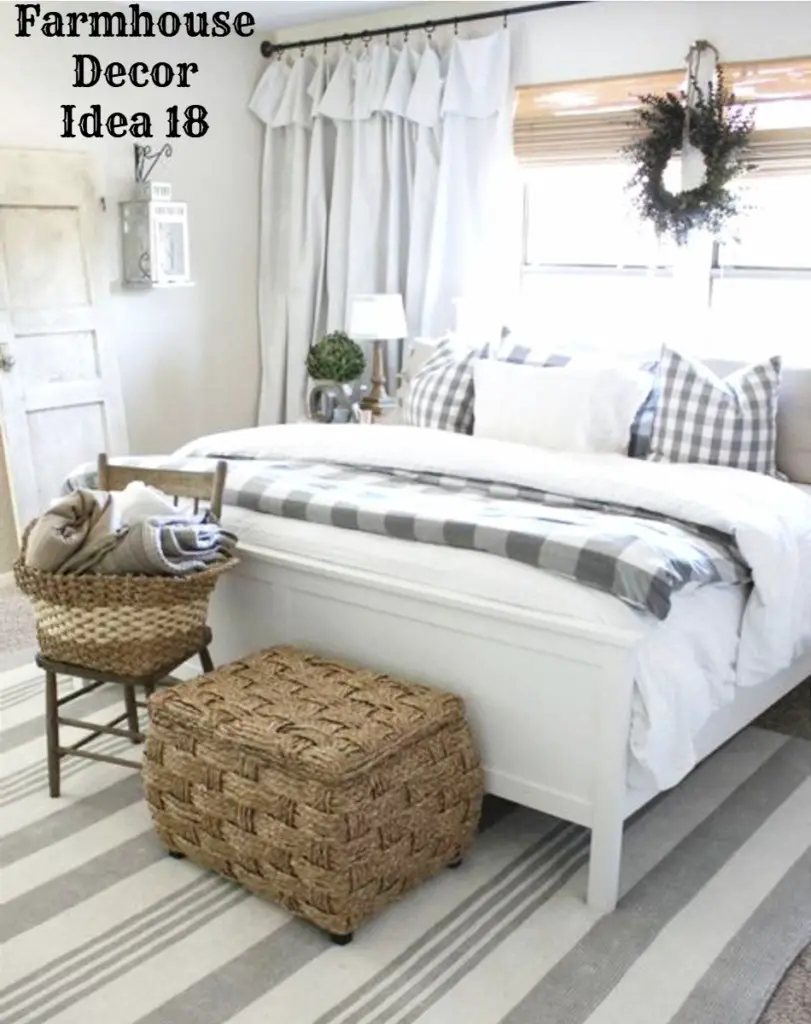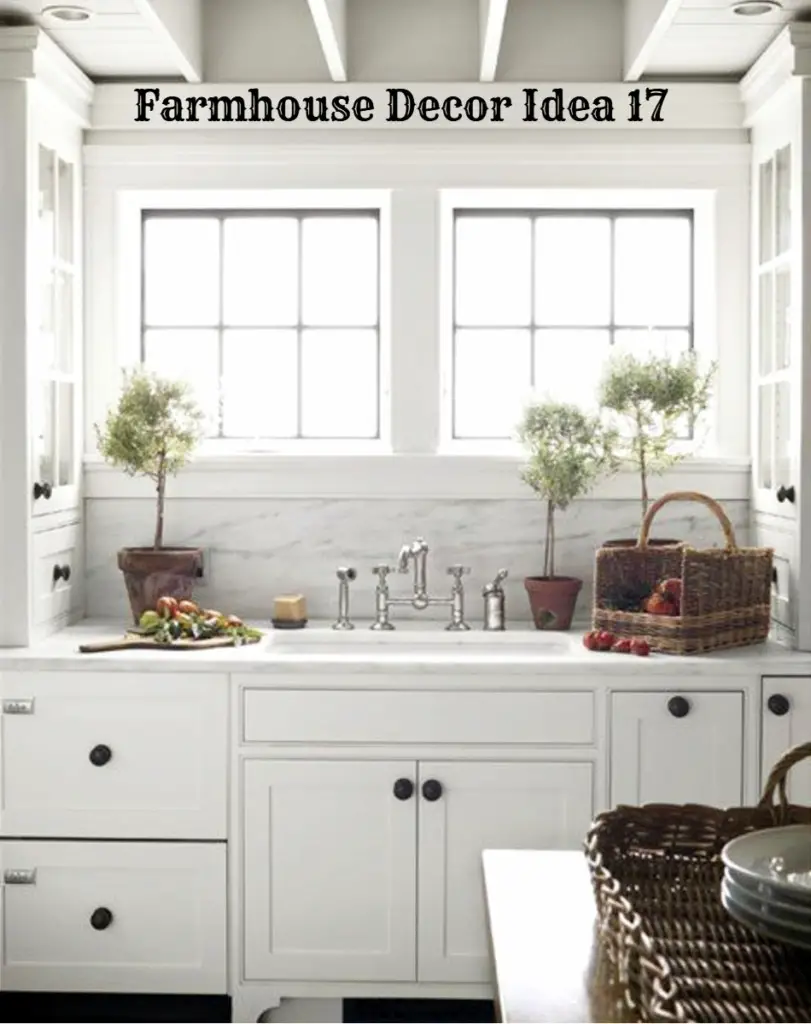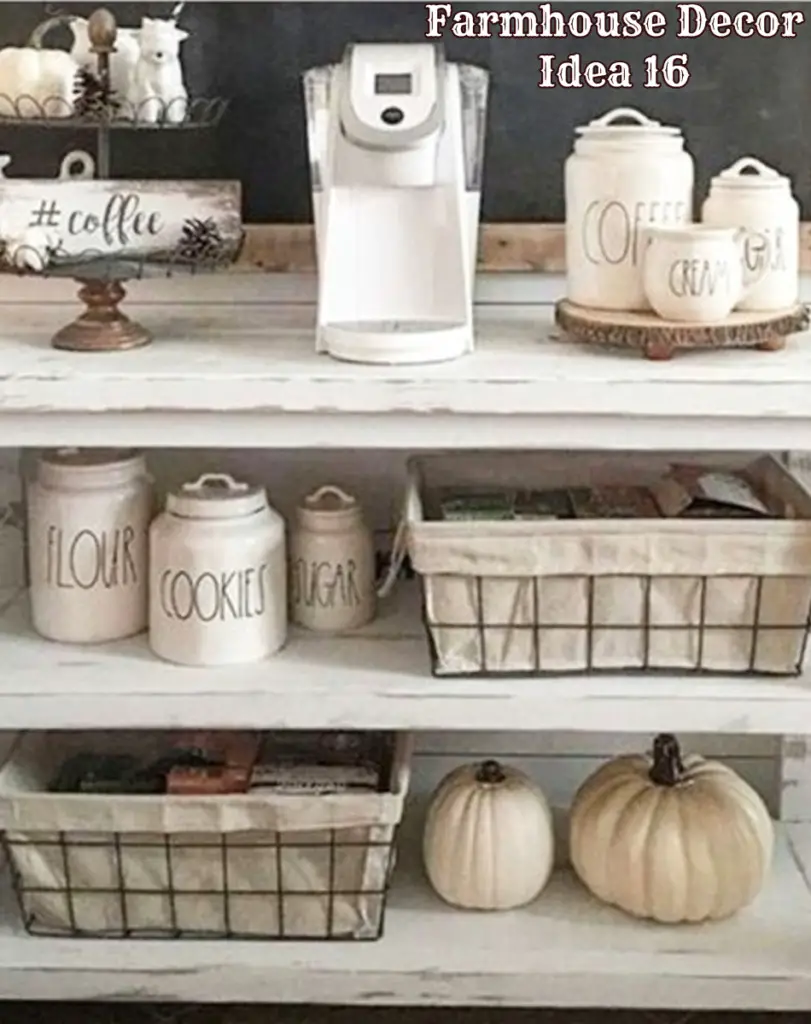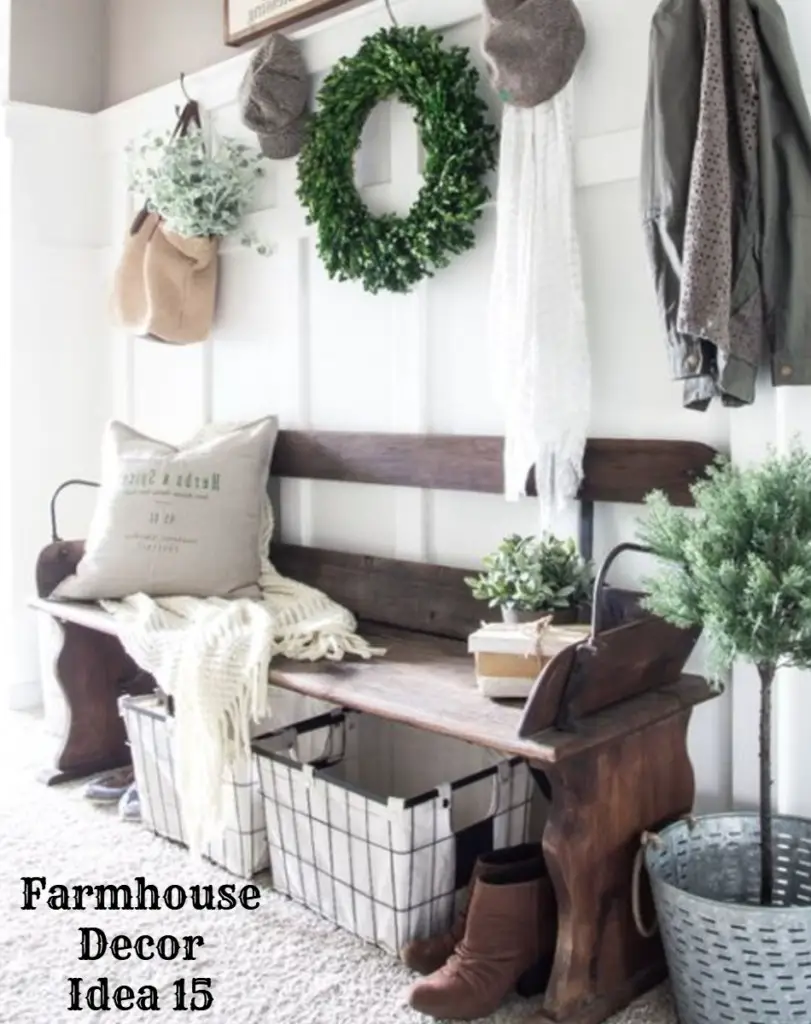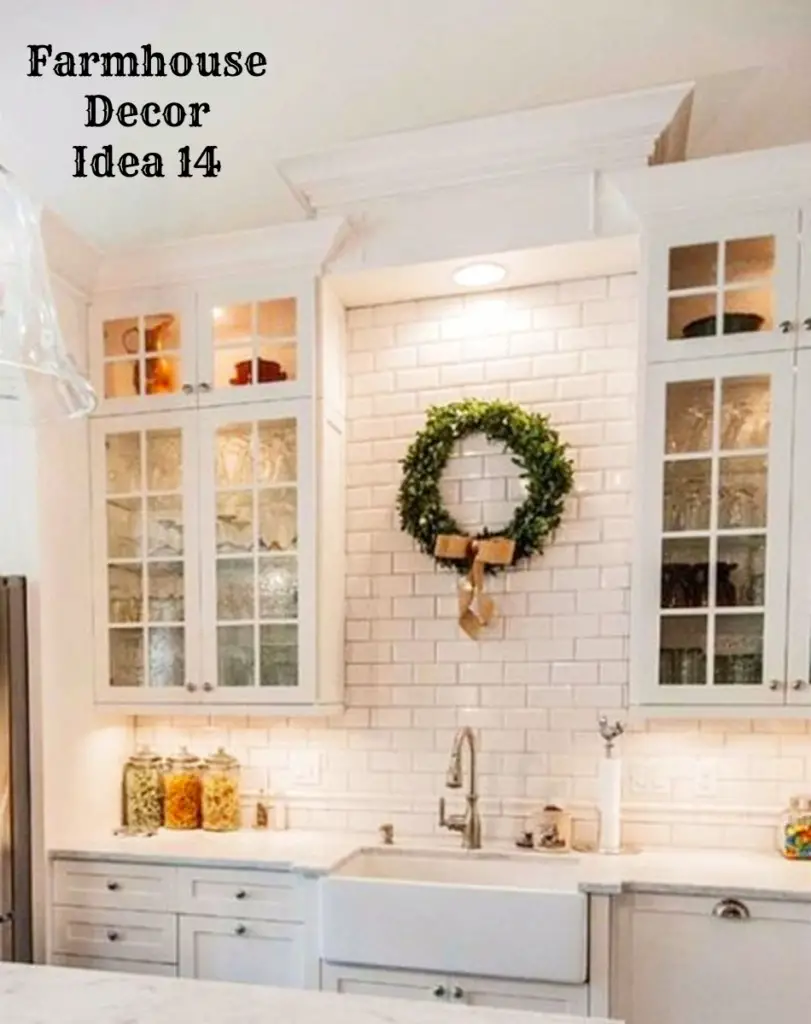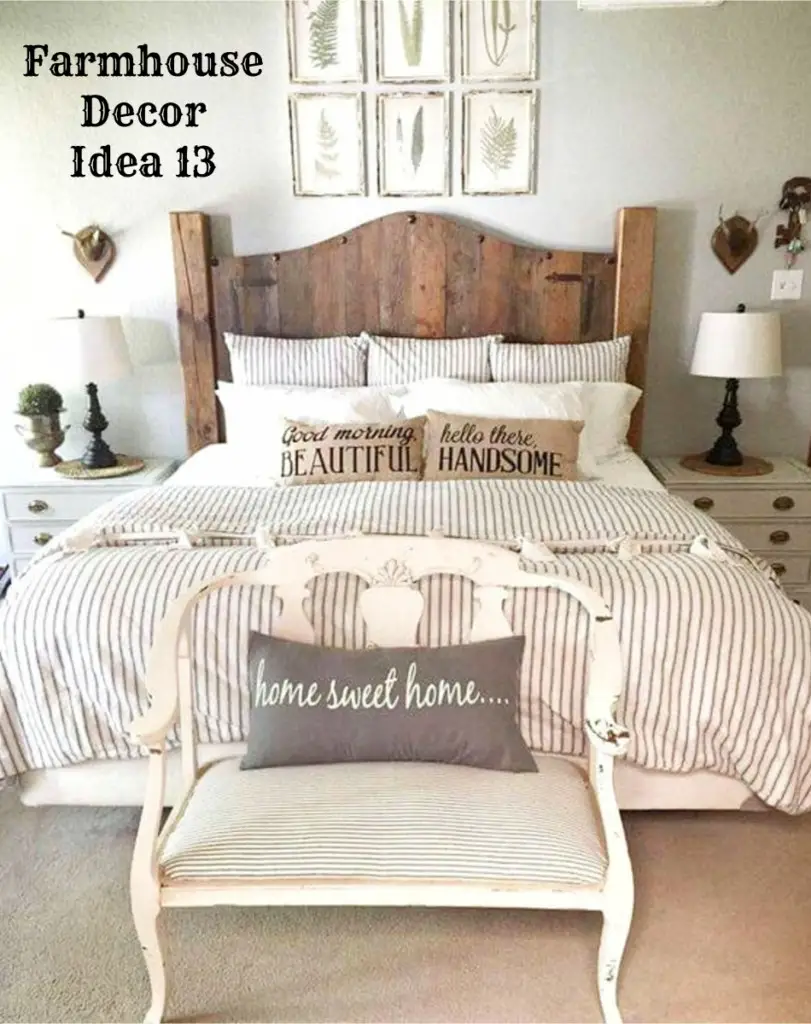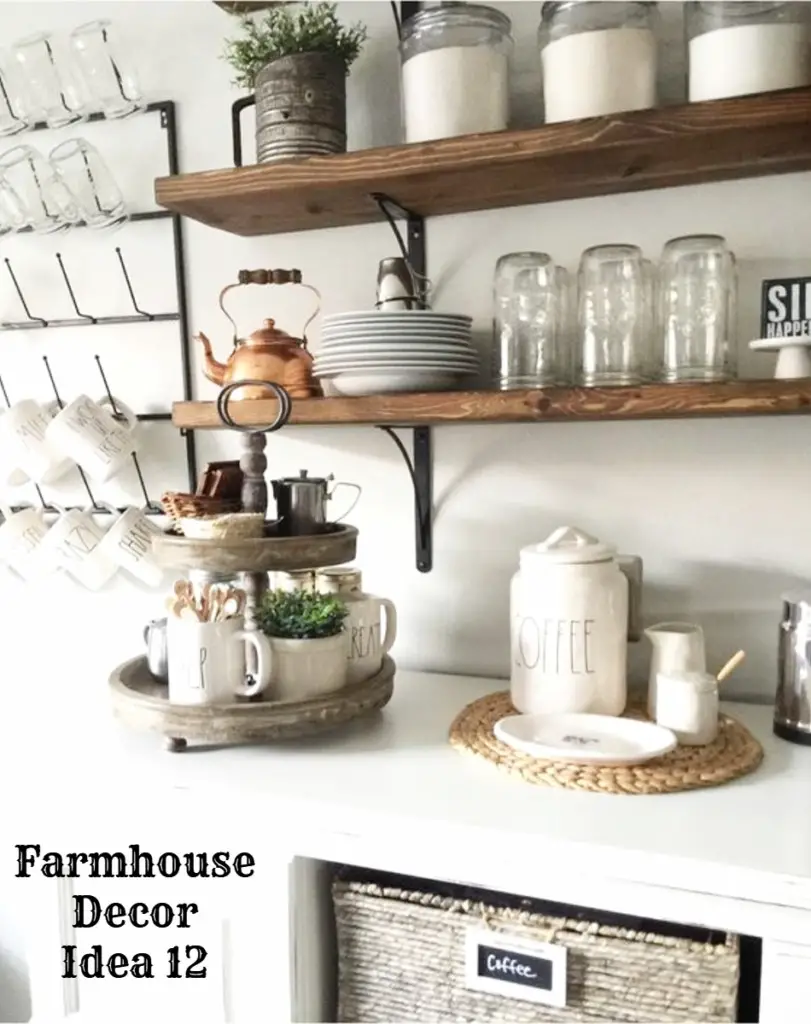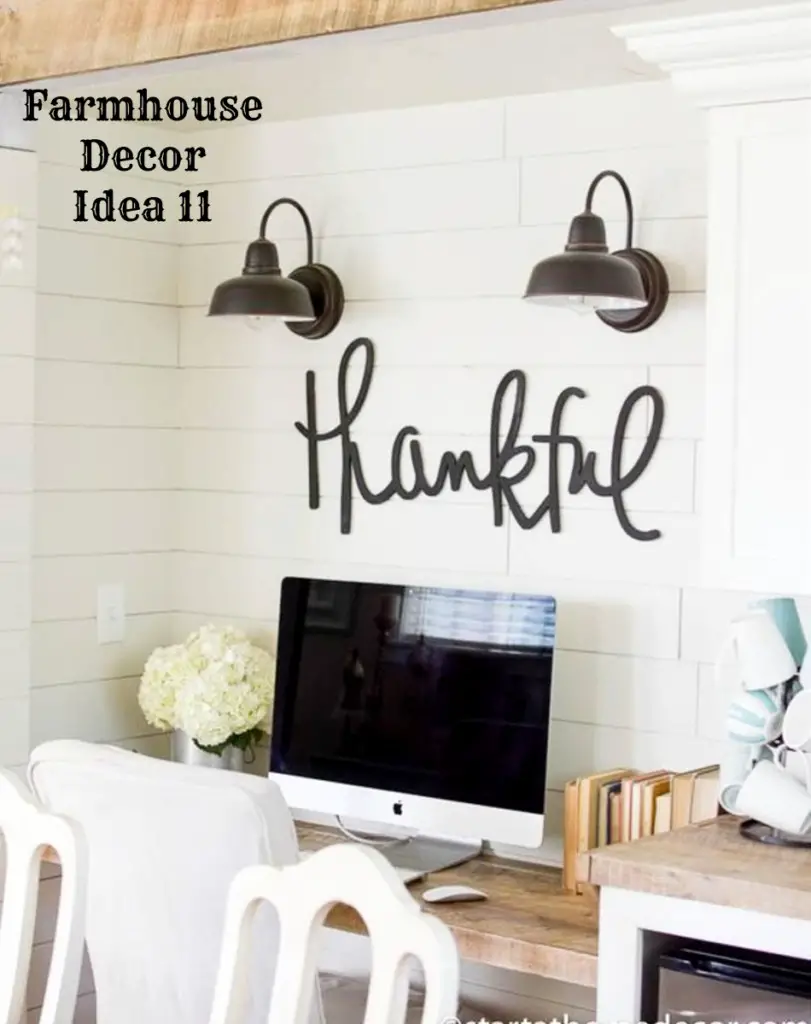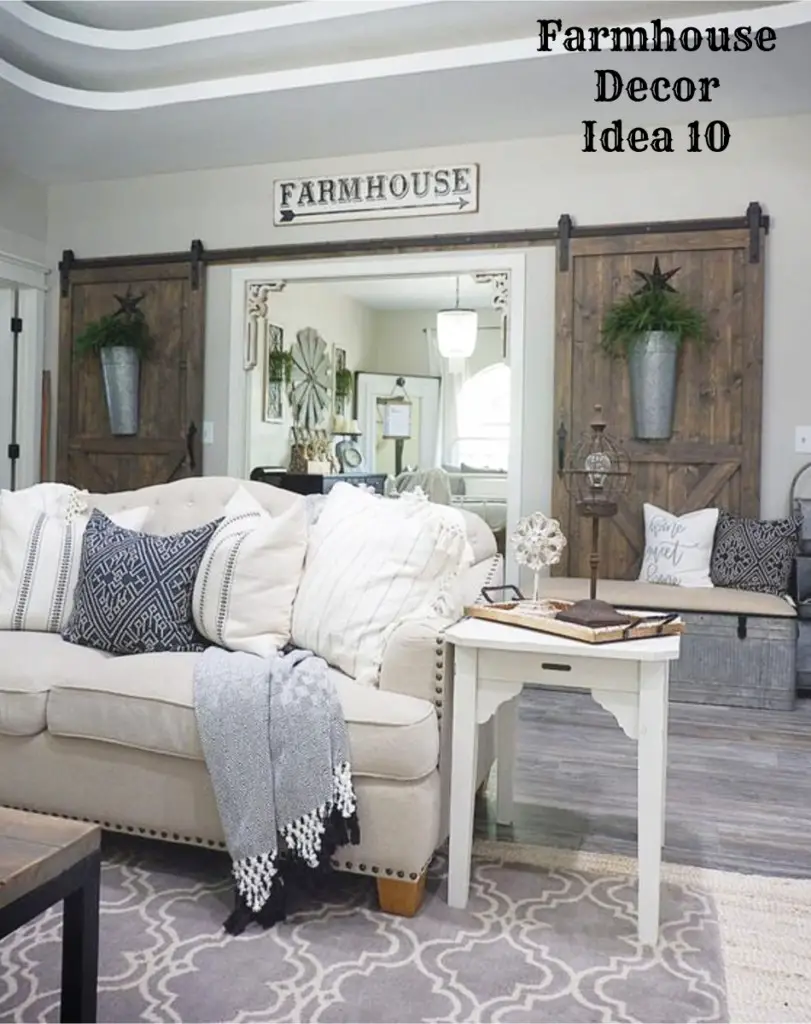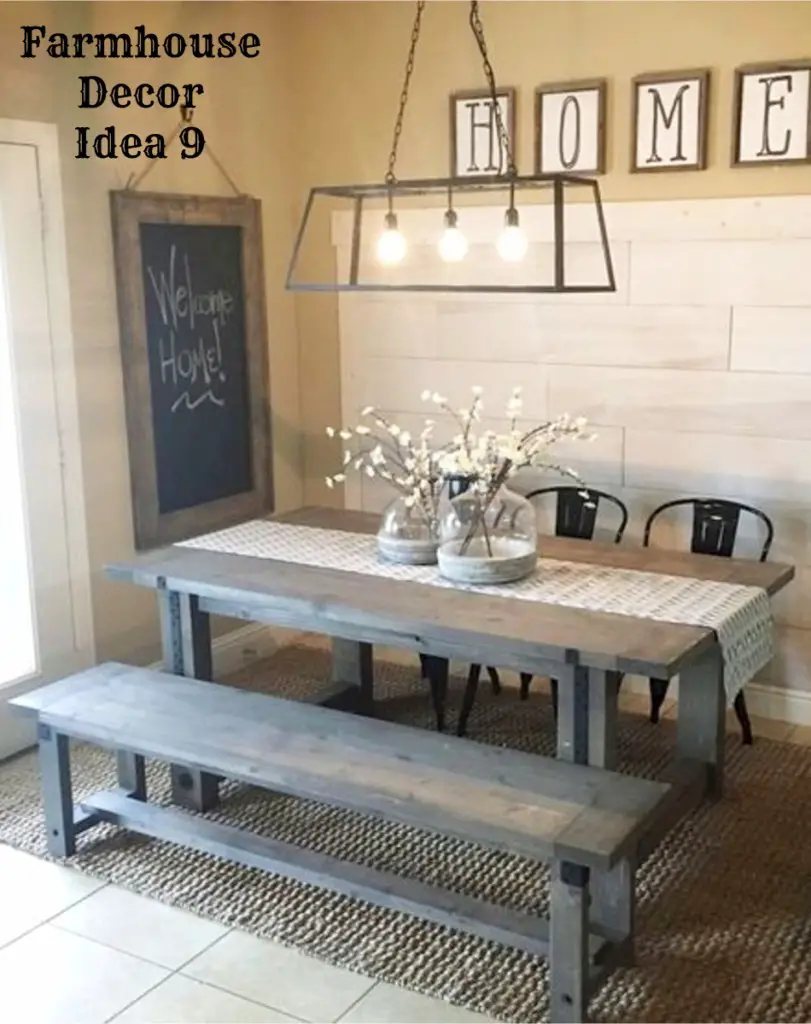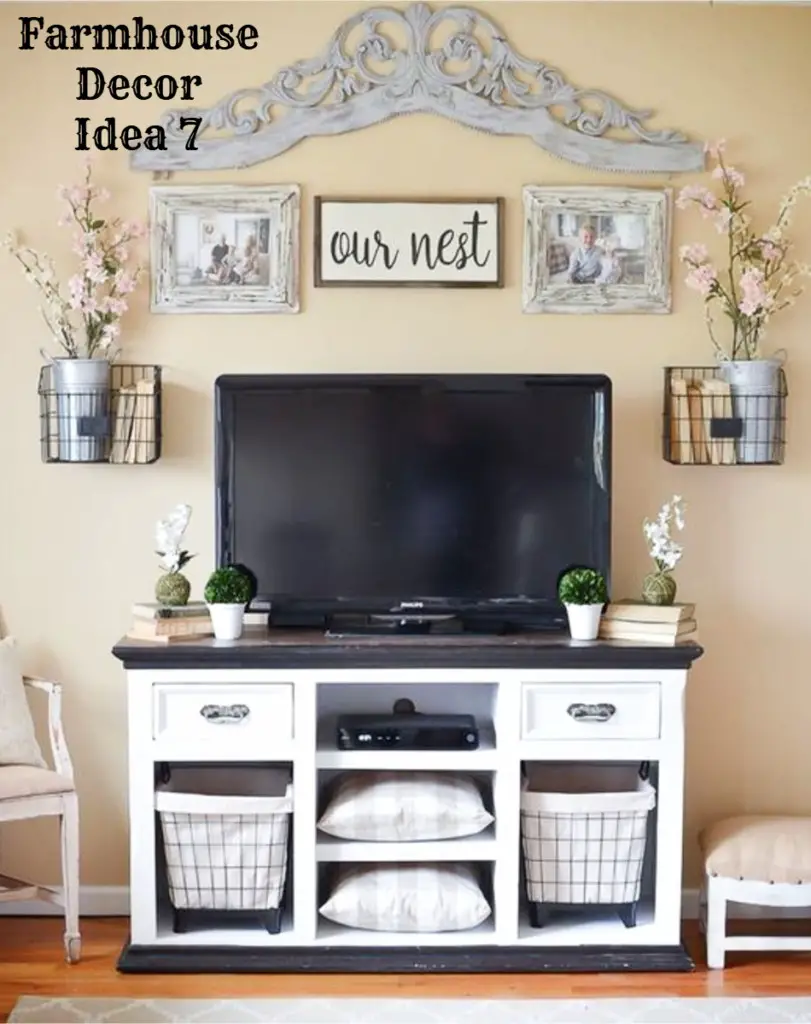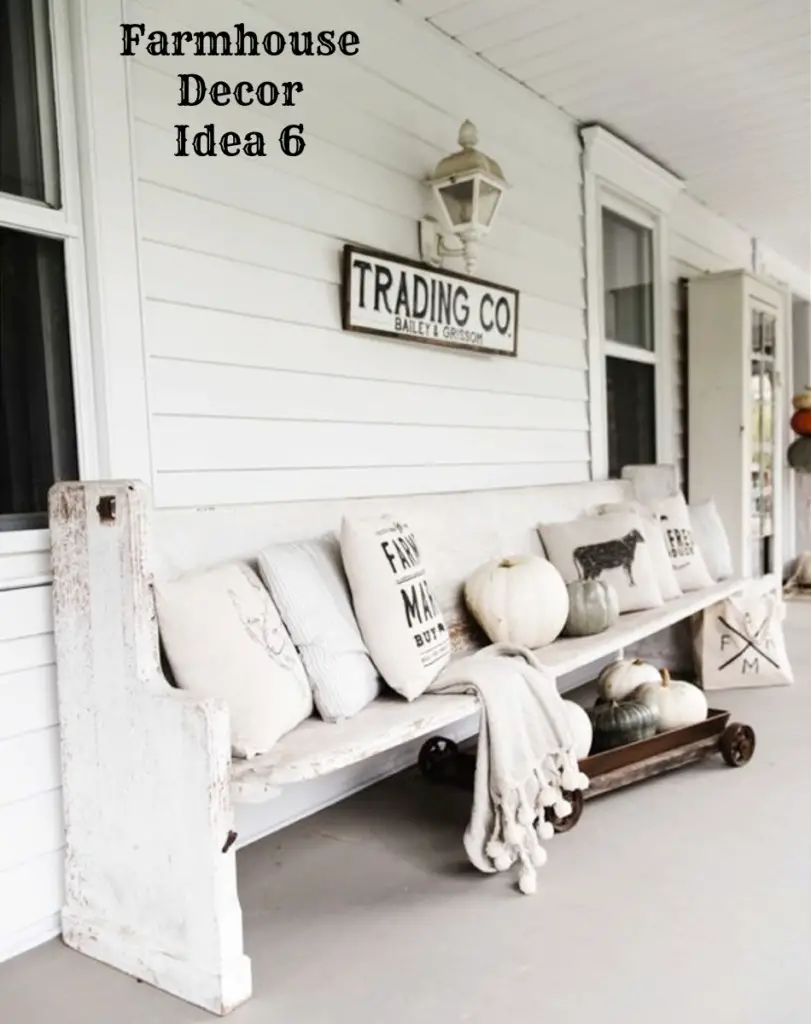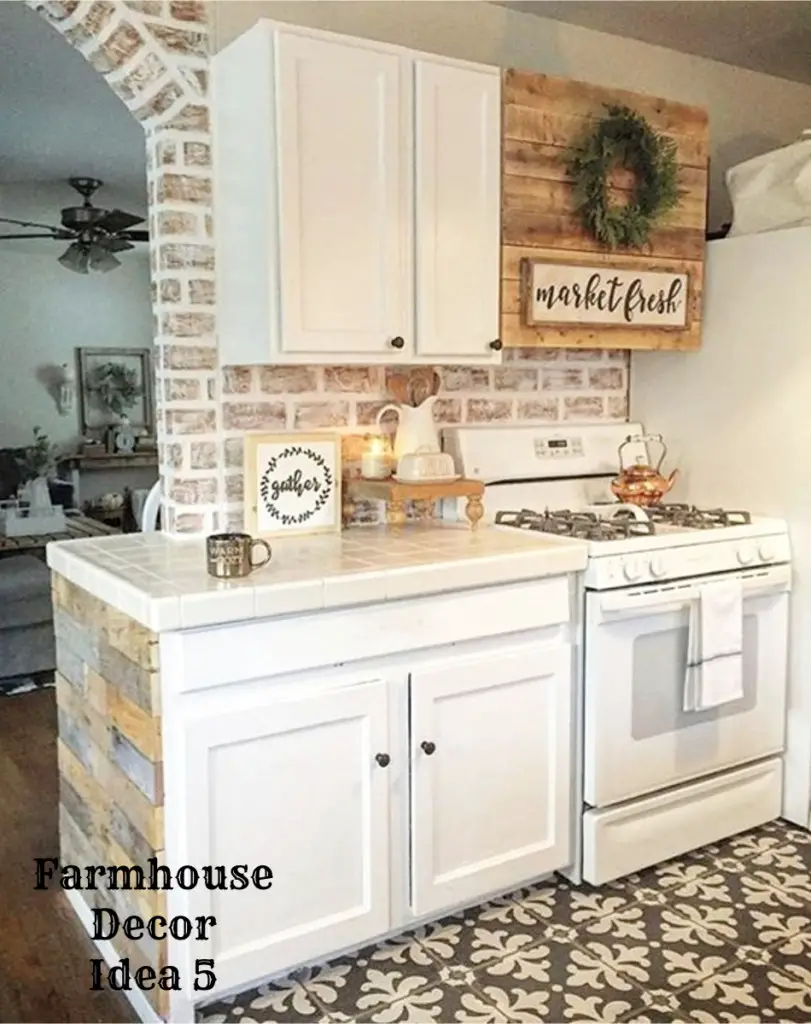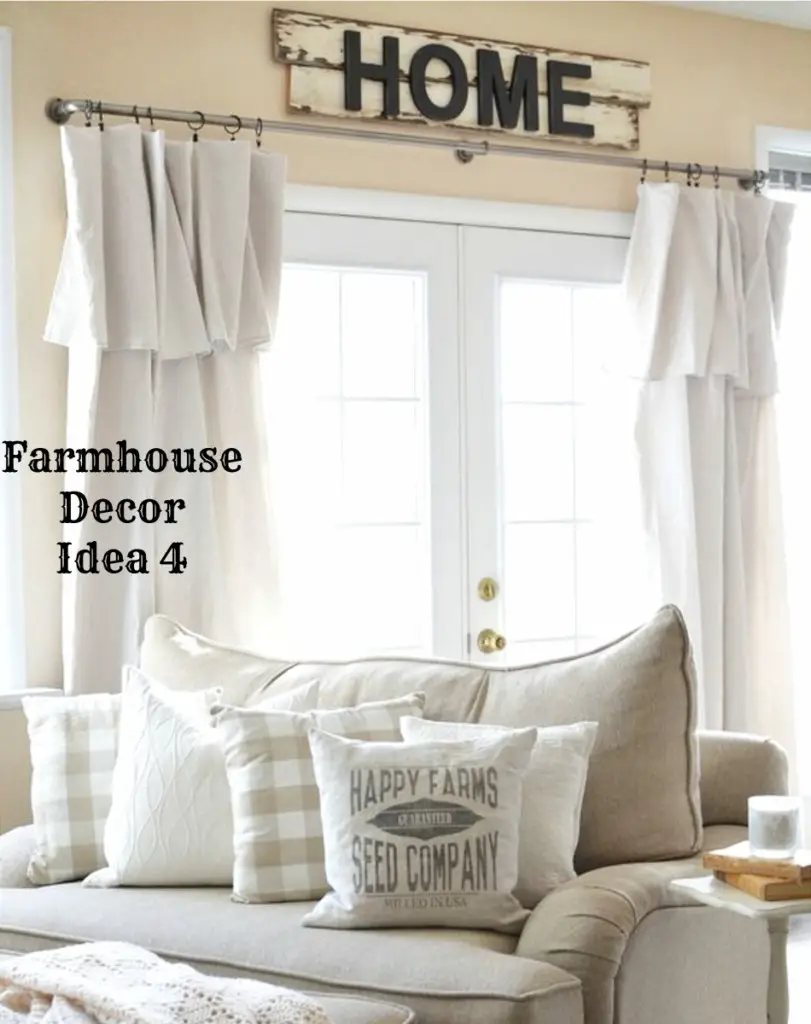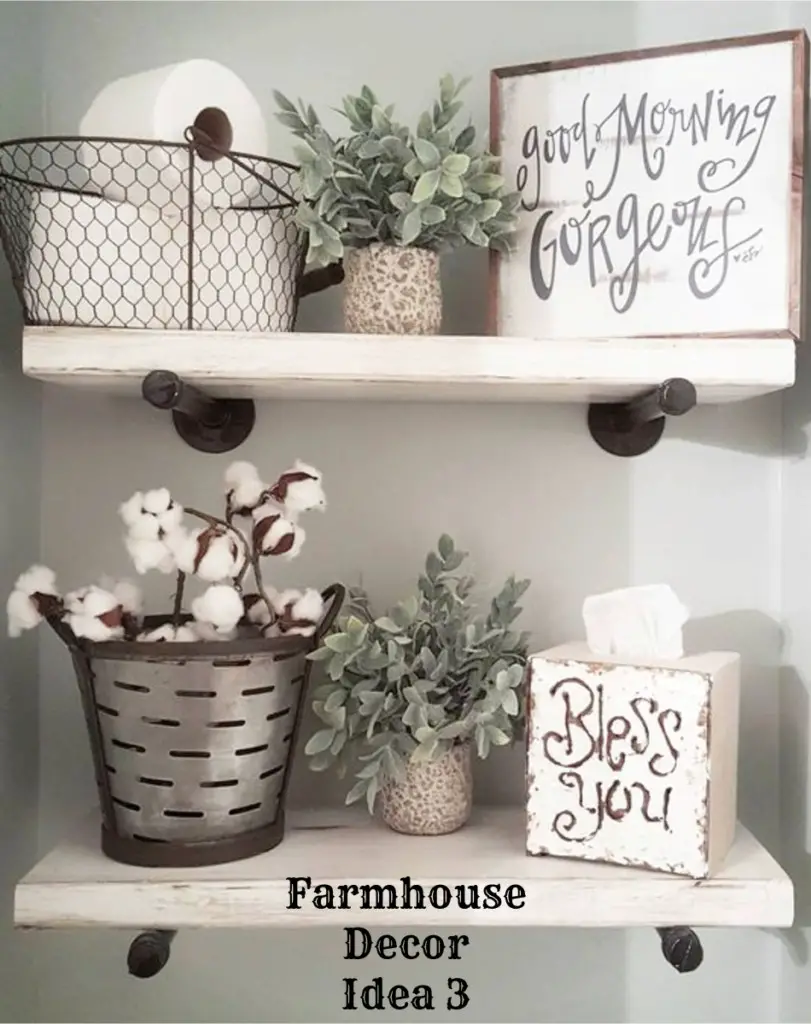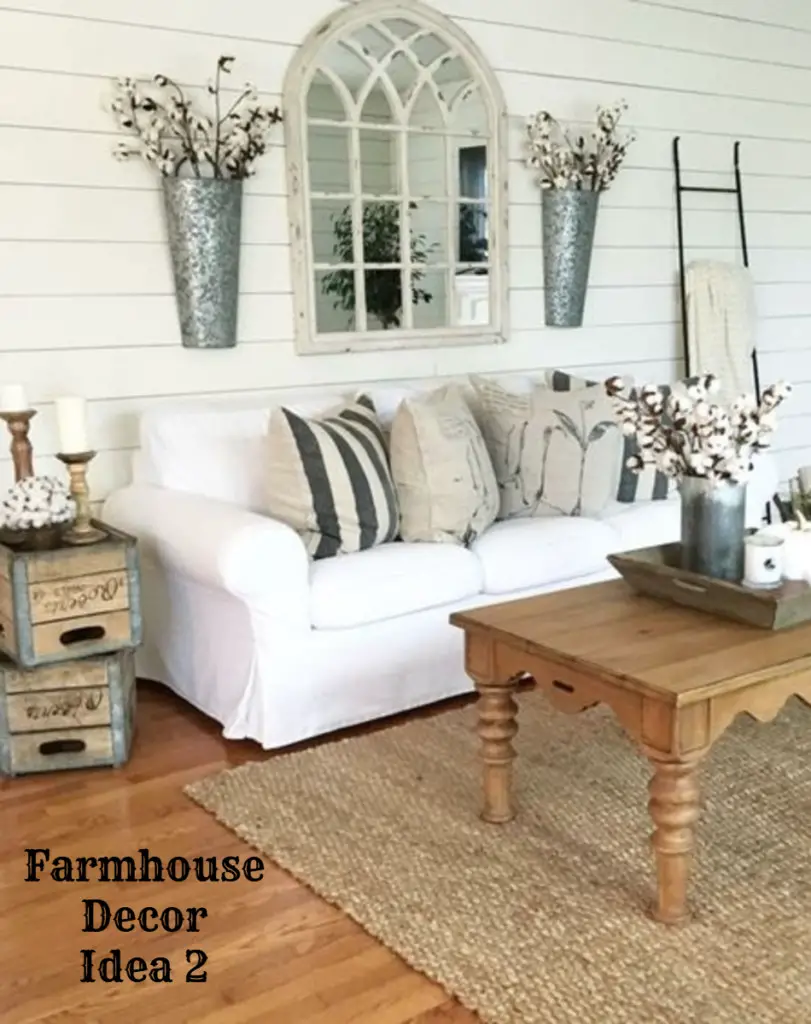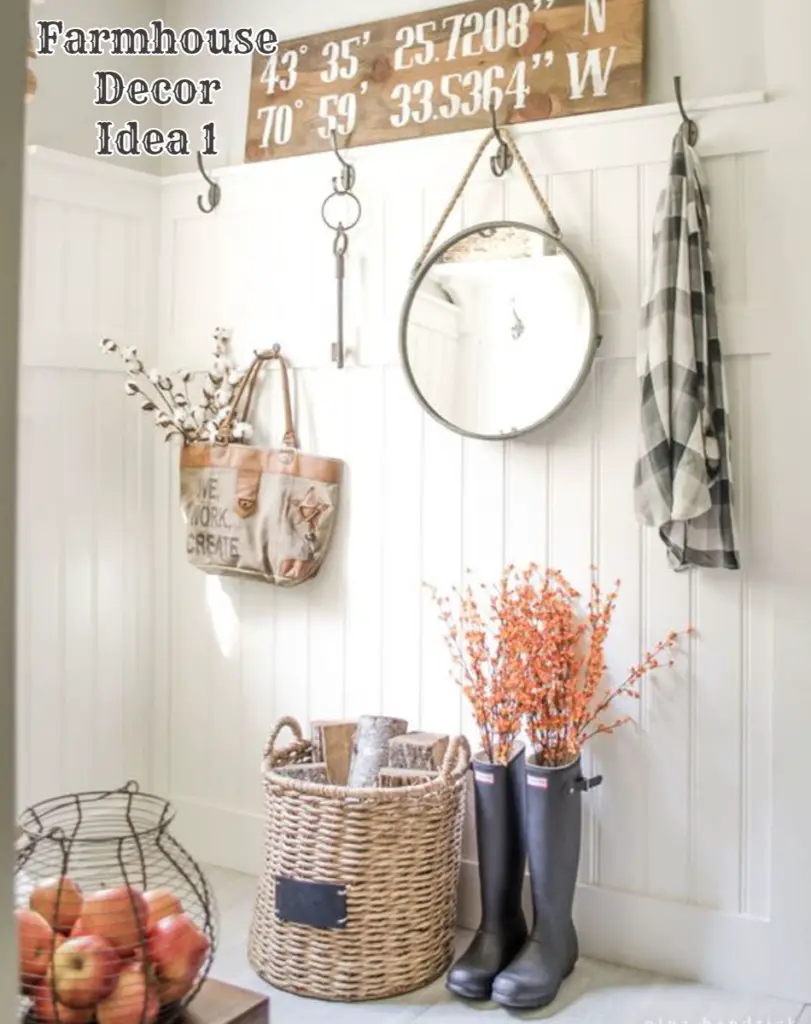 Looking for some coffee bar ideas for YOUR kitchen?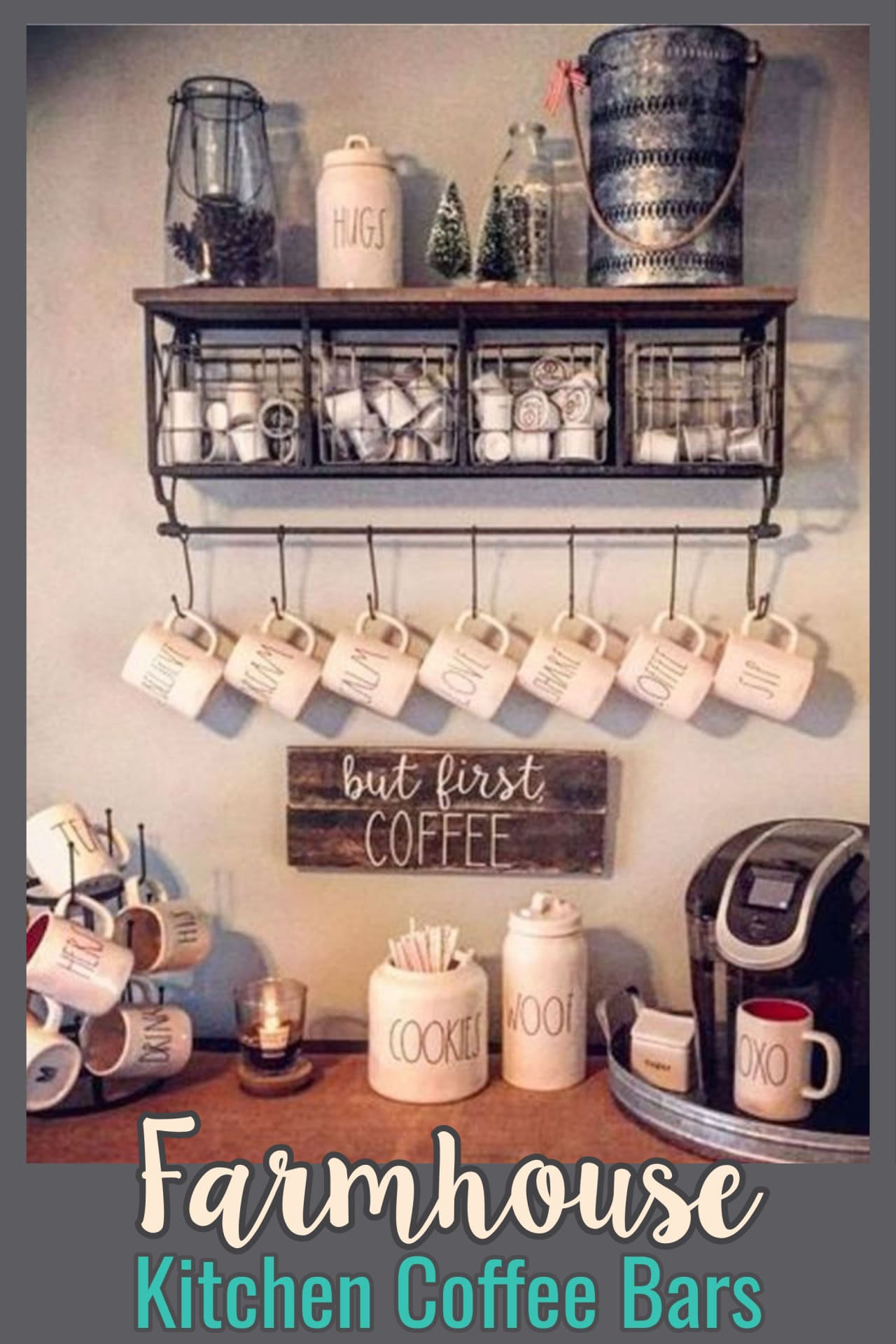 Types of Farmhouse Decor
Farmhouse Style is all about the simpler pleasures of life. There are many different types of farmhouse decorating styles such as: French Farmhouse, English Farmhouse, Italian farmhouse (also called Tuscan), Country farmhouse, and Modern farmhouse decorating themes. One thing is true of all of them though – they each display the universal appeal of farmhouse style. Each began in a different location, but the time-tested charm of farmhouse living is evident in each of these varying styles.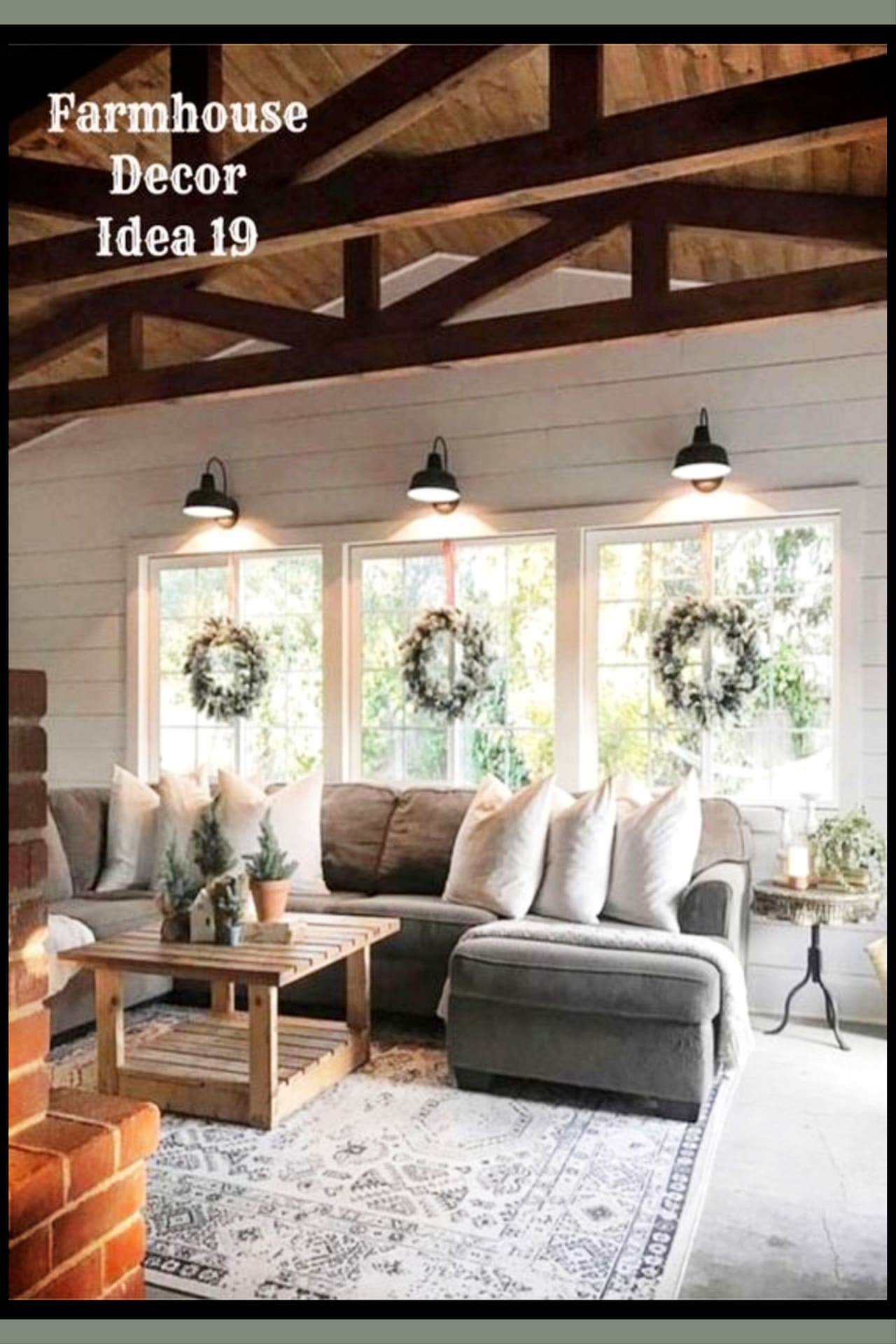 French farmhouse decor displays a rustic version of the more formal French designs. Wood pieces are often left unfinished, or possibly finished in warm honey tones. Use of natural materials, such as woven rush seats or a natural stone floor, is common and can add to the rural feel. Wrought iron or other weathered metal finishes are at home in French Country style. Popular colors would include saturated hues of yellow, blue, green, and gold.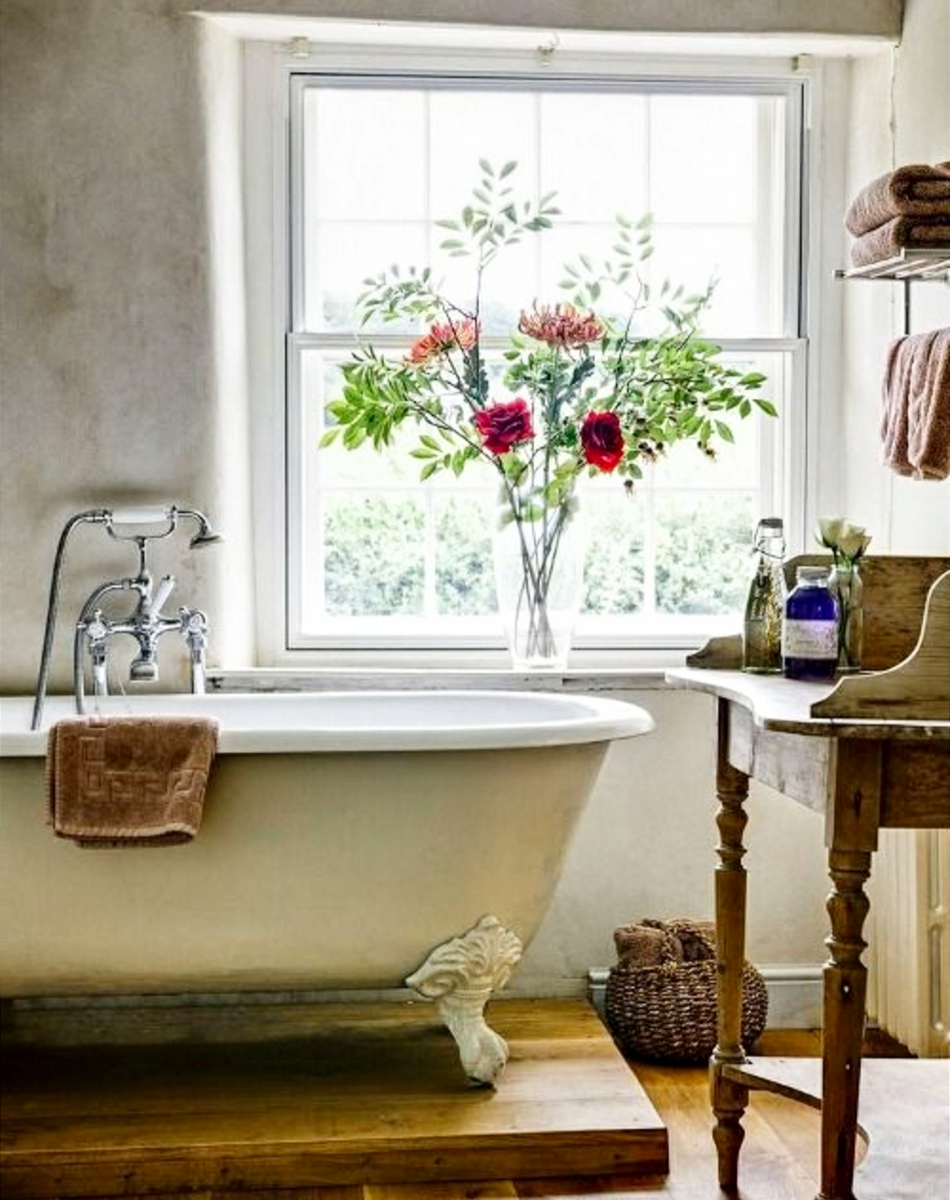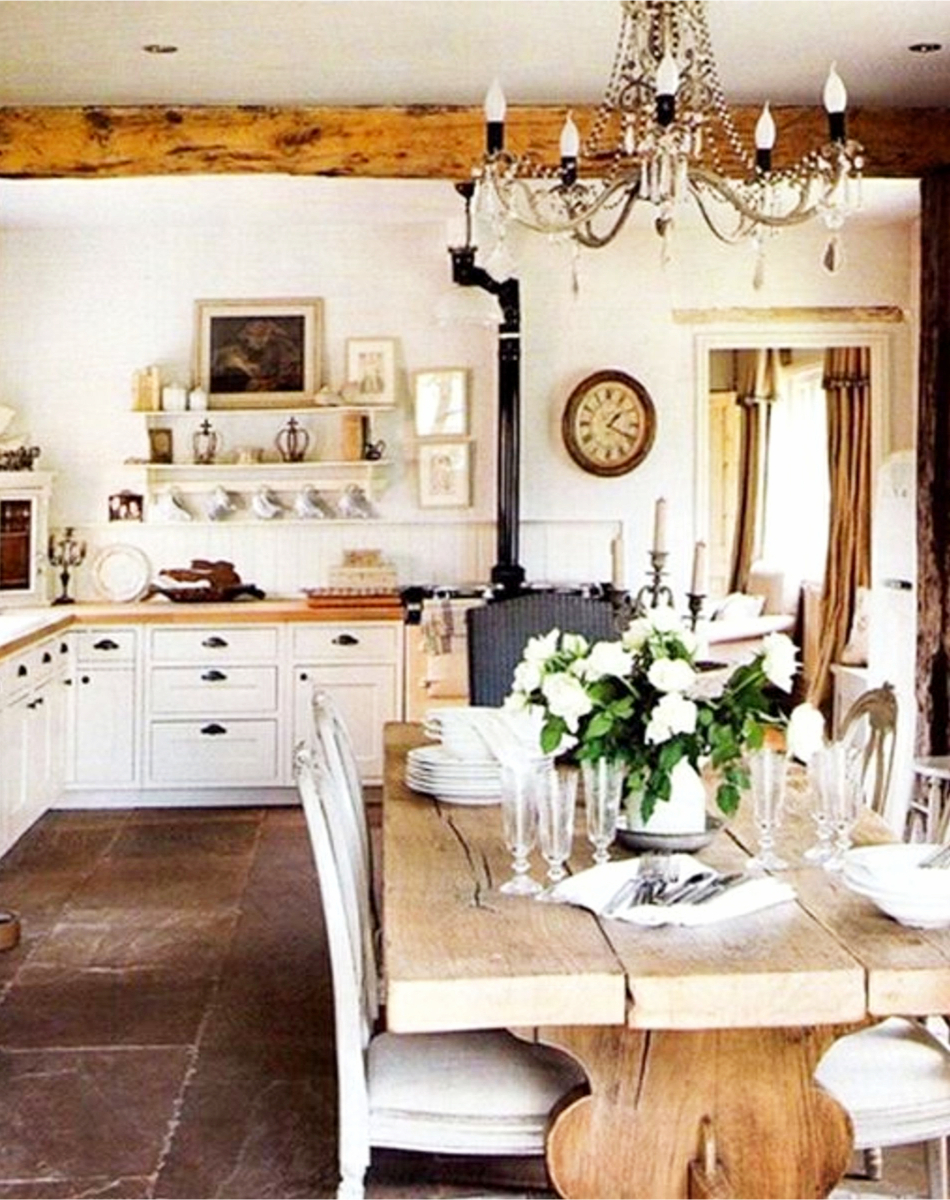 English farmhouse style describes a look that was common in the country houses of England. Whether grand or humble, it exudes a more relaxed and comfortable style than traditional English designs. The key word for English country style is "garden." Colors, fabrics, and accessories take their inspiration from nature, specifically a garden in bloom. Chintz fabrics are a dead giveaway for an English country space but other patterns such as stripes, ginghams, and plaids are also welcome. Many wood tones and finishes can be used ranging from dark stain to unfinished pine.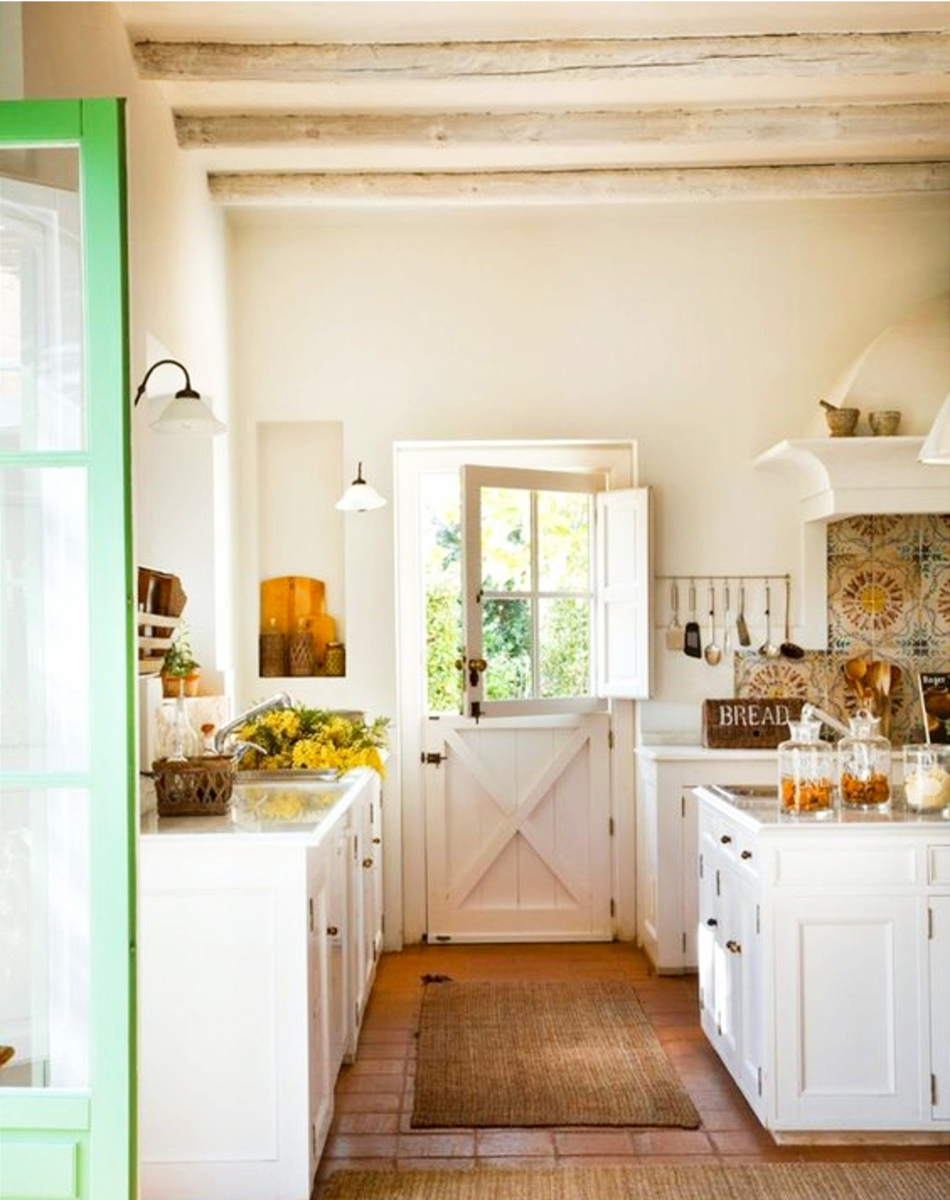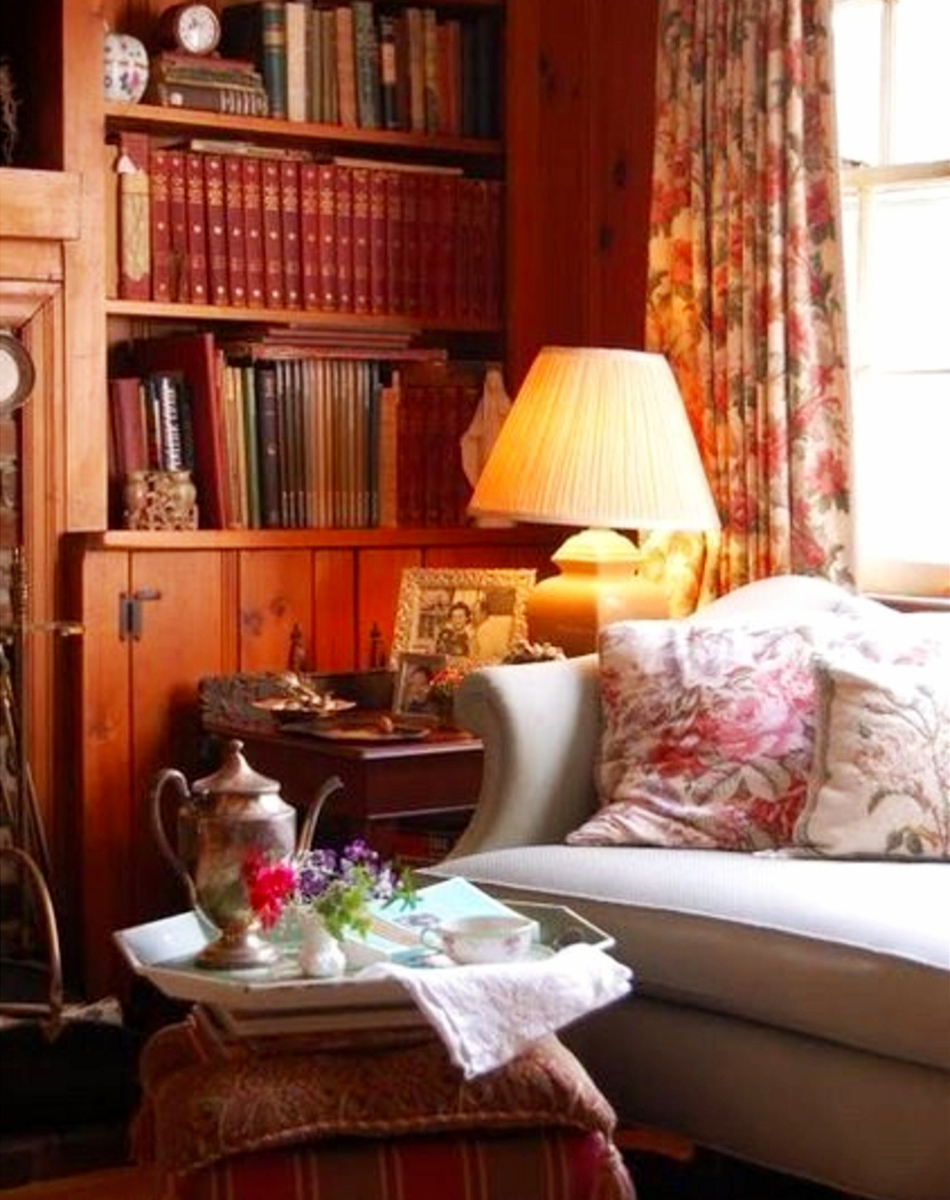 Italian farmhouse style, sometimes called Tuscan style, refers to a look found in an Italian villas or farmhouses in the countryside. Like other country styles, it is simpler than its sophisticated version. Colors are rich and warm including terracotta, ochre, green, and golden yellow. Natural stone fireplaces or floors bring the outdoors in and give a rustic feel. Textured or plastered walls and rough-hewn beams provide texture. Simple wood pieces are often unfinished and patina is encouraged on surfaces. Tile, wrought iron, and marble often accent furnishings.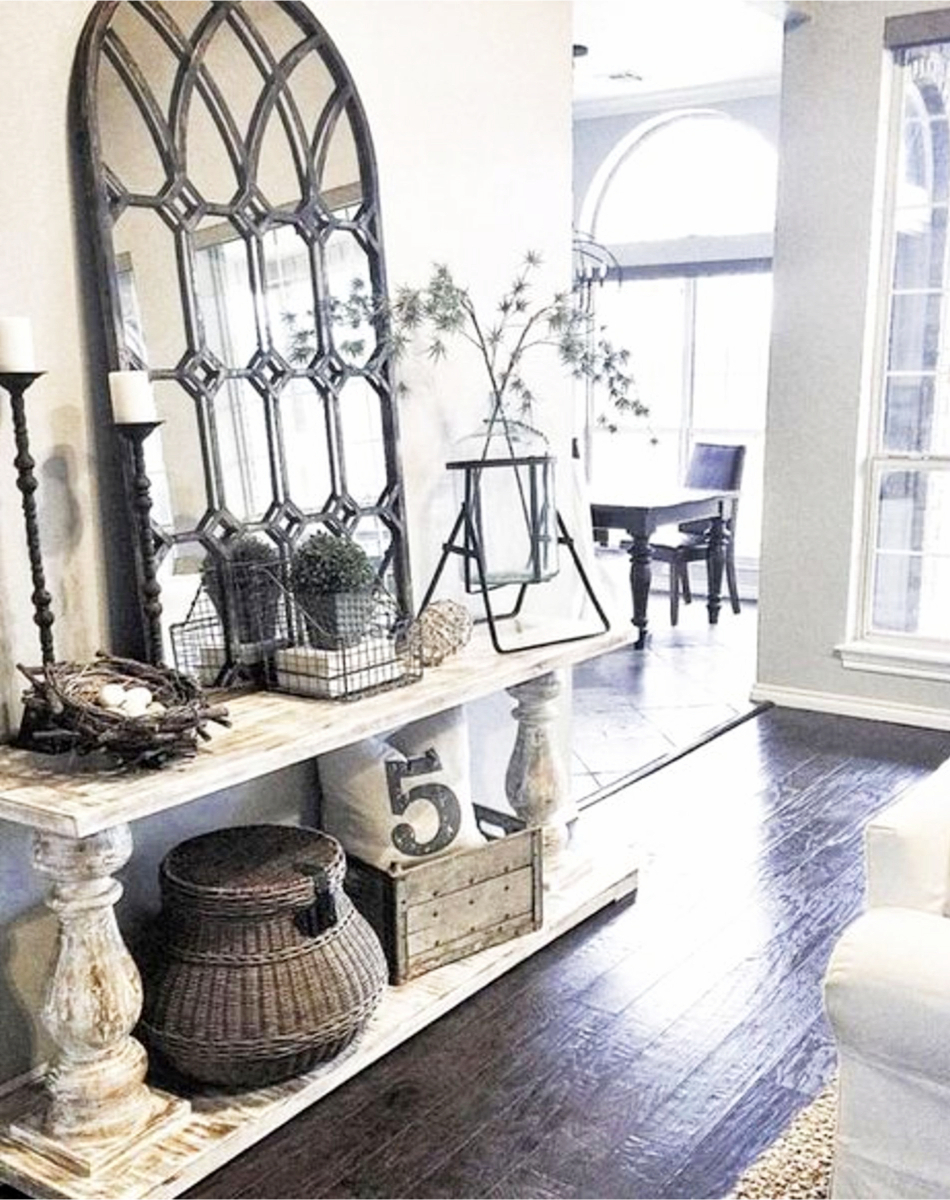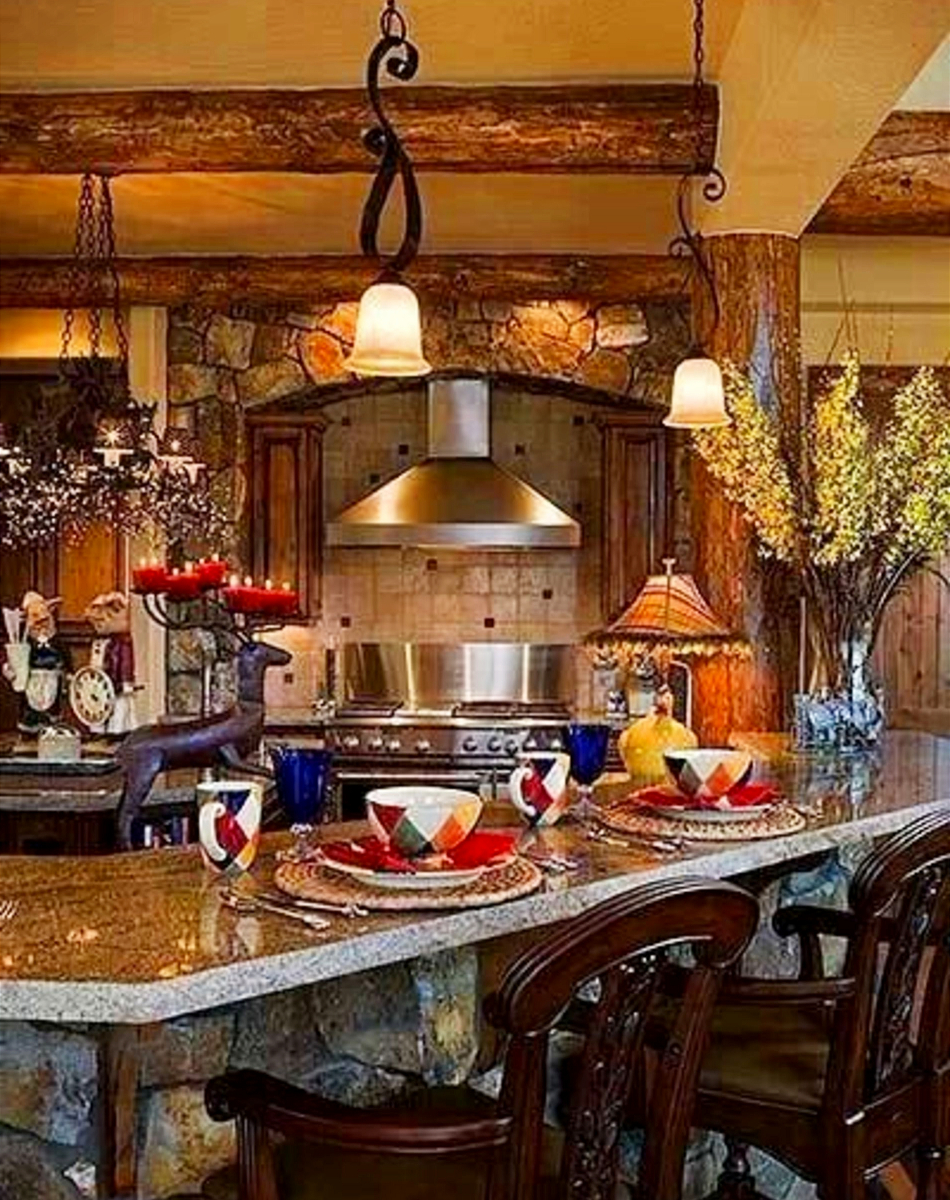 Country Farmhouse – Much like America itself, country farmhouse style has its roots in several cultures and periods. Shaker, colonial, Pennsylvania Dutch, Swedish, southwestern, and mission are just a few of the influences blended into American country style. The home countries of emigrants played a significant role in the décor and furnishings of their homes.
In American country farmhouse style, simplicity is key. Furniture can be painted, stained, or unfinished. Accessories are often simple items found in nature or baskets. Lighting and window coverings are simple and spare. In short, I think the country farmhouse decor is like going back in time and walking into my grandmother's house.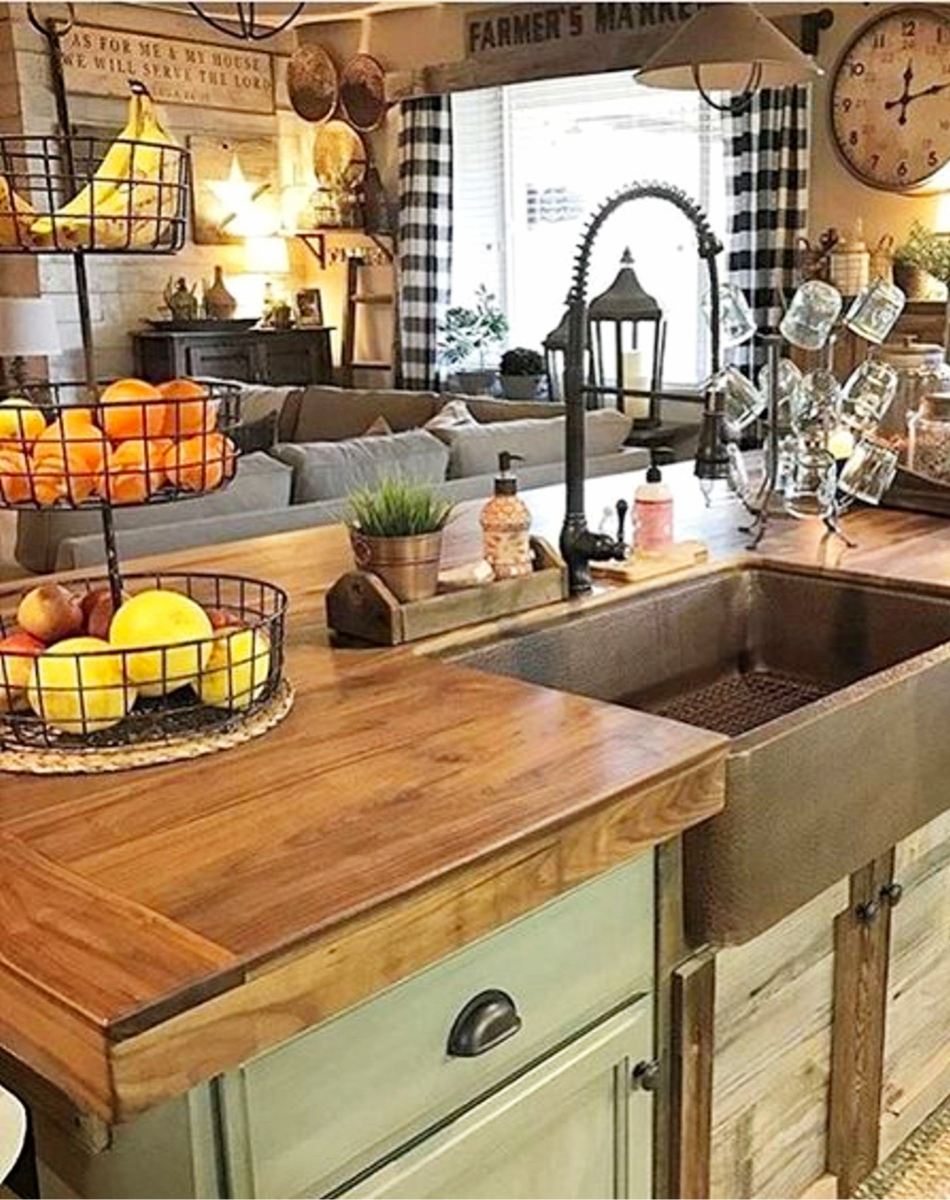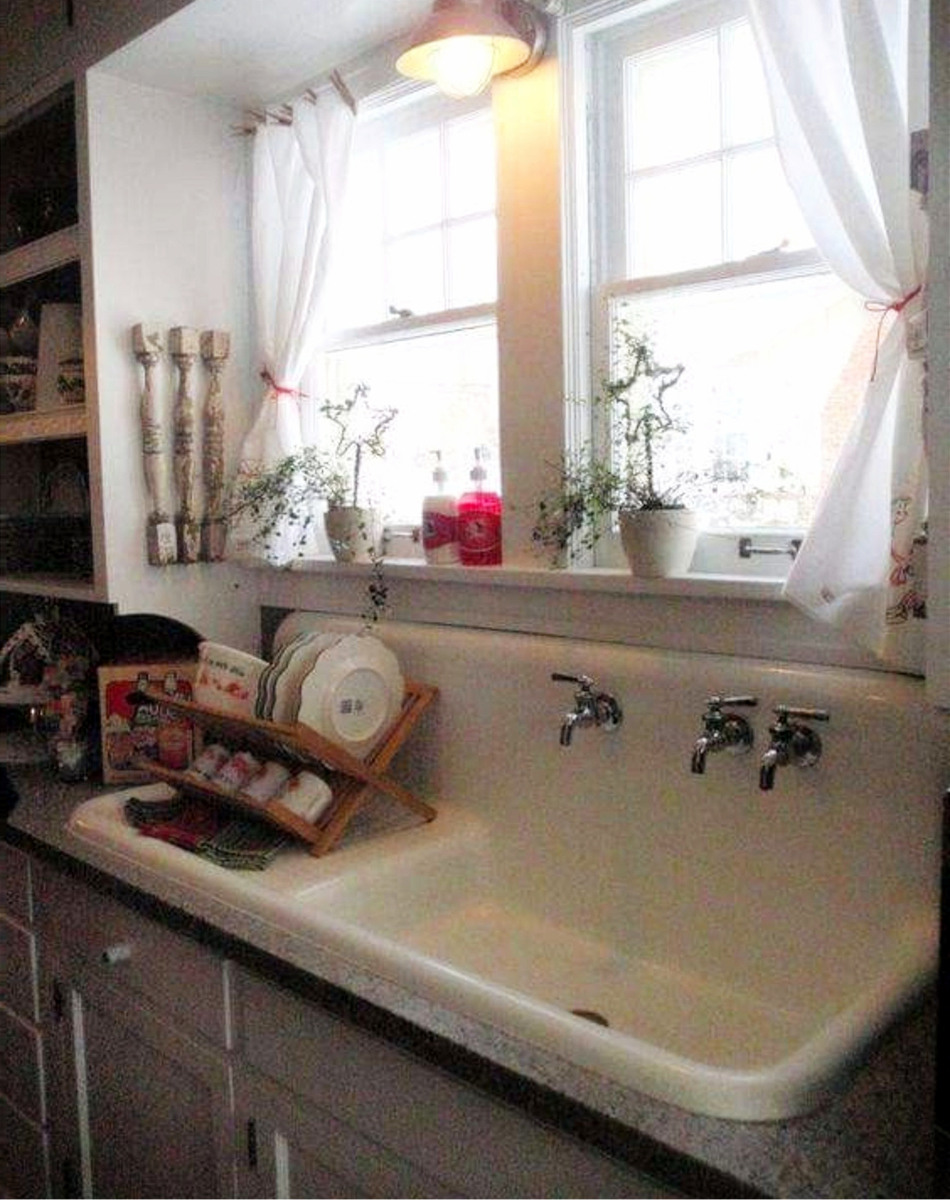 Modern farmhouse decorating themes combine traditional country elements with modern pieces for an updated look. A minimalist attitude towards accessories, paint finishes, and artwork makes a space more current. Injecting a modern piece of furniture or lighting is a great way to mix the traditional country feel with modern. Funky artwork or bright bold pillows change the feeling of a space. Modern farmhouse style could be called an eclectic mixing of styles, but with a more clean, crisp and organized over-all feel – like these farmhouse-style mudroom ideas.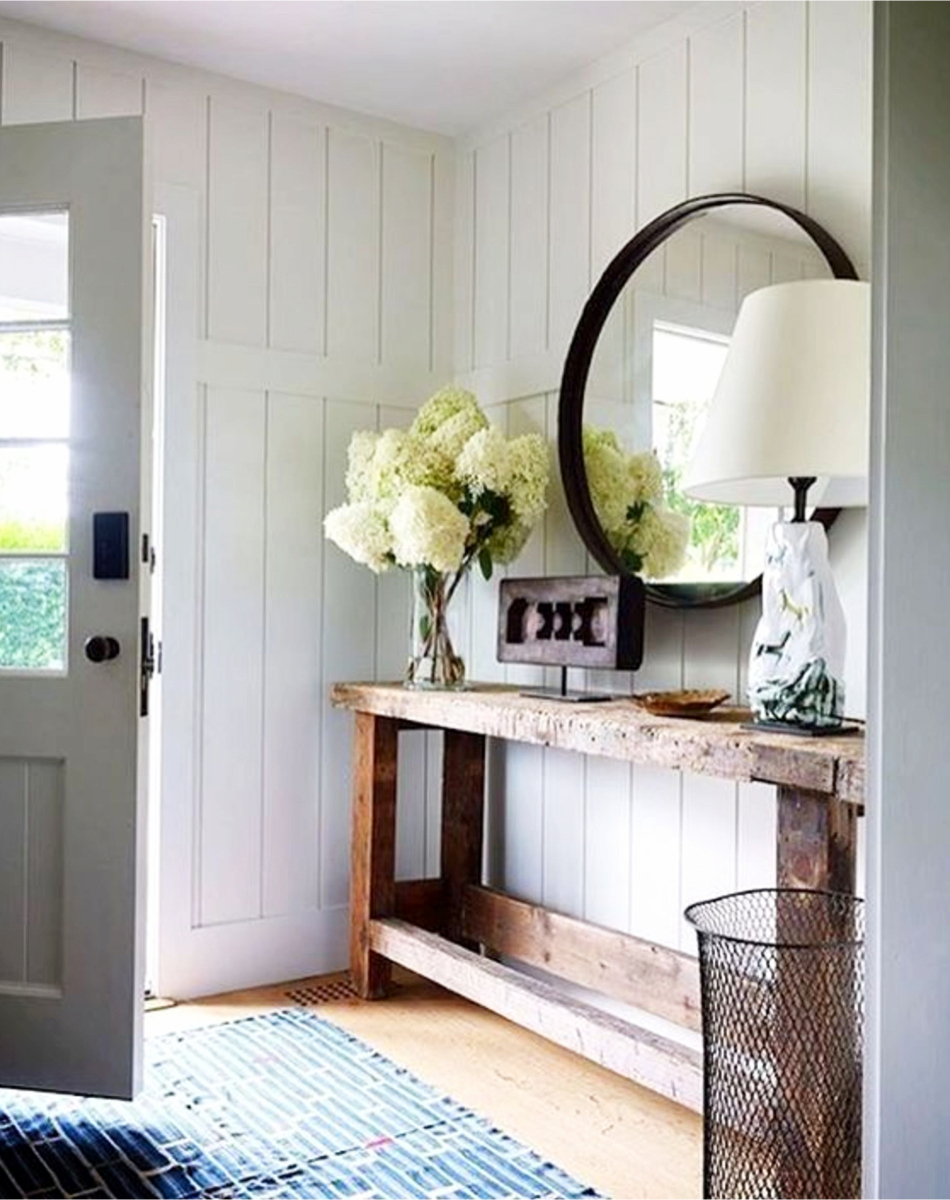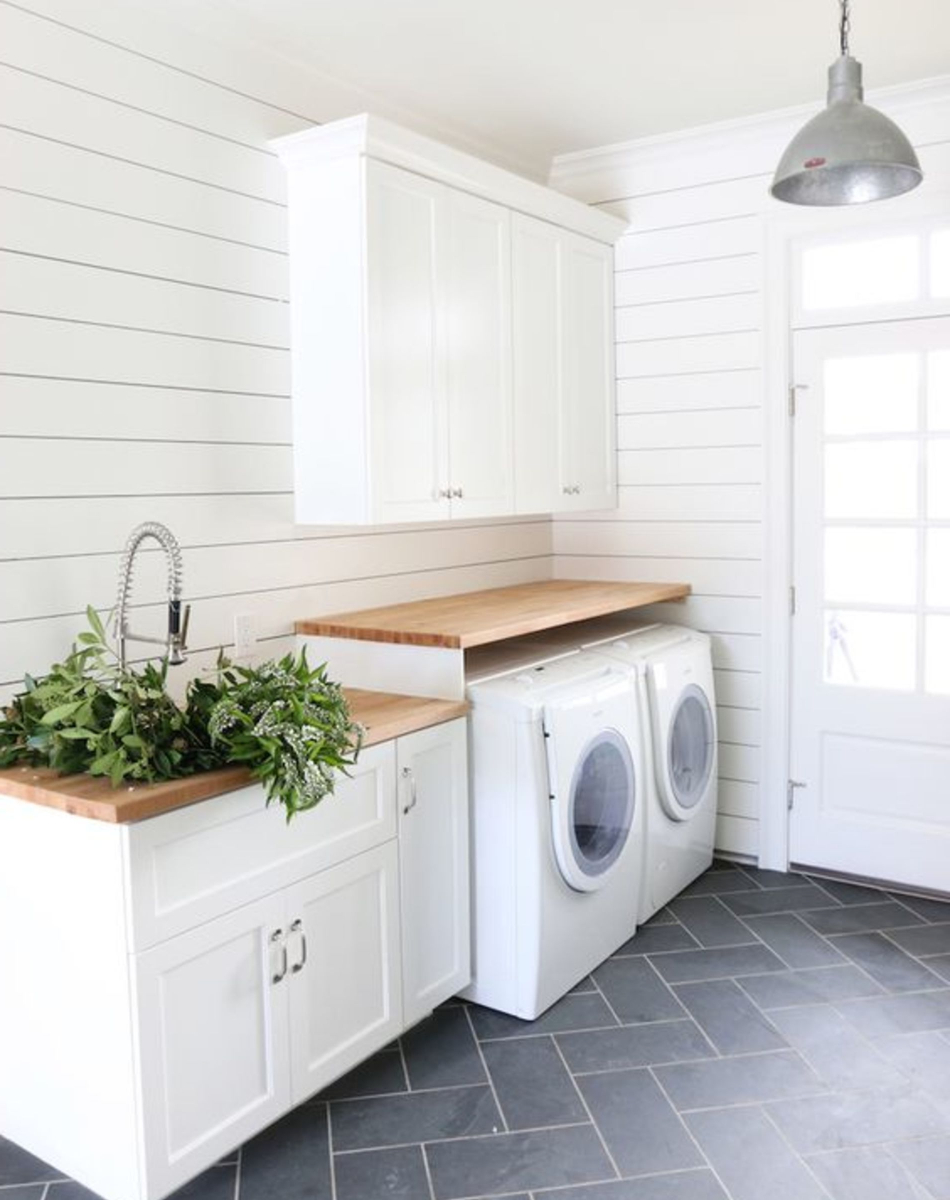 Shabby Chic farmhouse decorating is an eclectic mixture of anything and everything farmhouse, vintage, rustic, etc and usually has more of a muted pastel color scheme than other farmhouse decorating.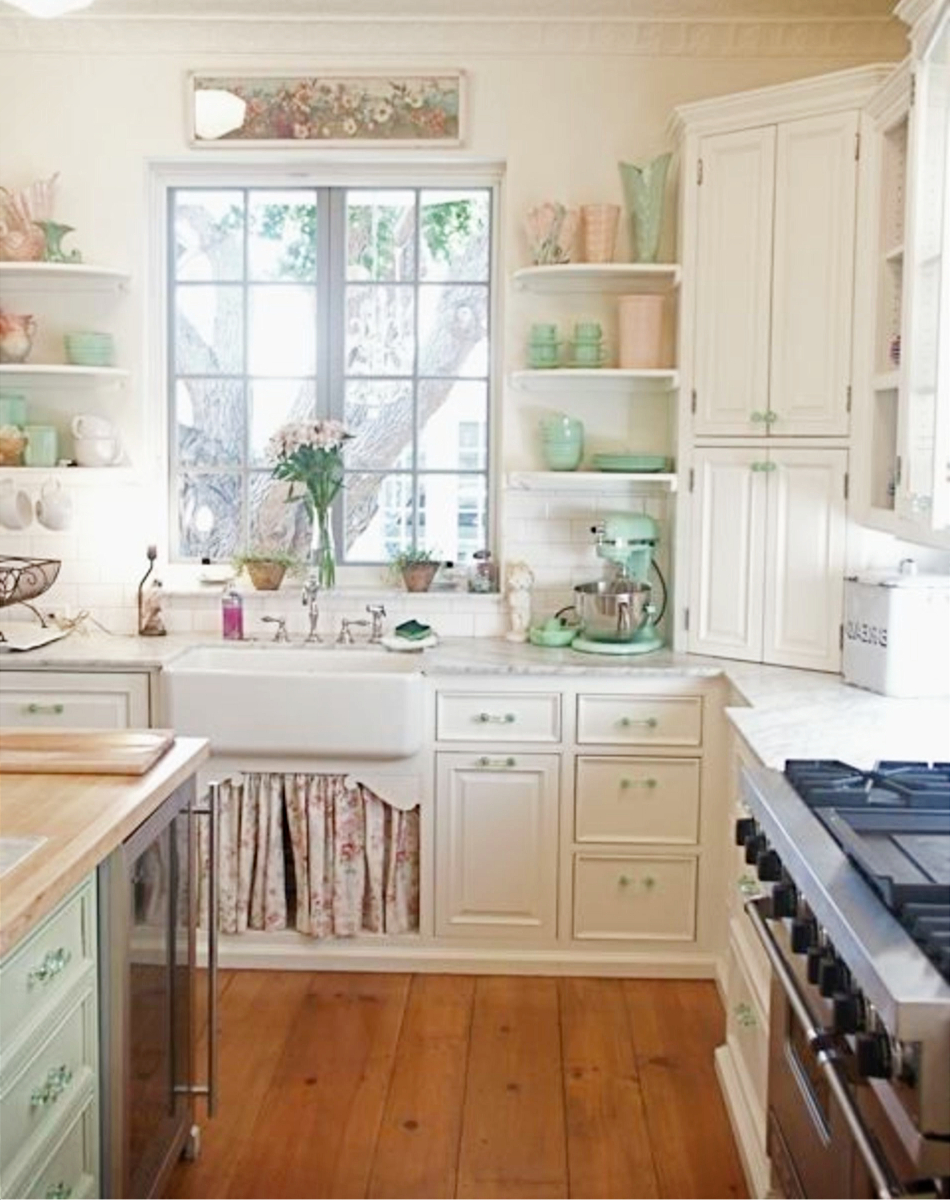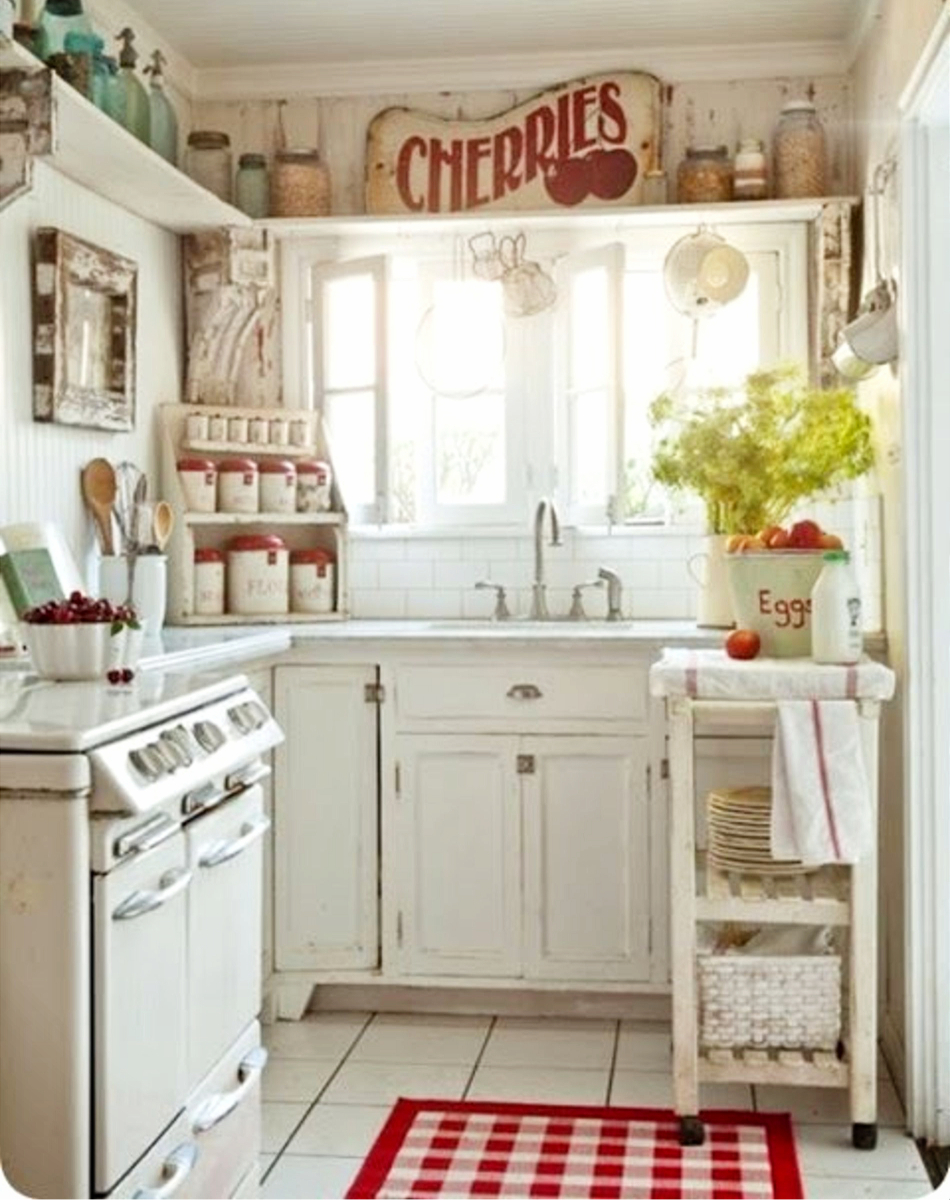 The wonderful thing about farmhouse decorating is that it is meant to be relaxed and comfortable. Rules can be broken and mixing in what you like is a great way to personalize any space.
Modern Farmhouse Tour
You need to watch the video tour below of this modern "suburban" farmhouse-style decorated home – it is GORGEOUS! She did a MAJOR remodel on her home and it's flat-out amazing the difference it makes.
Like me, she also love farmhouse white and neutral colors with pops of color which keeps everything looking neat, clean and organized… and just plain STUNNING!
When it comes to farmhouse decorating ideas on a budget – adding some cute and cheap farmhouse canisters to your kitchen is an easy way to bring the country farmhouse style in your home.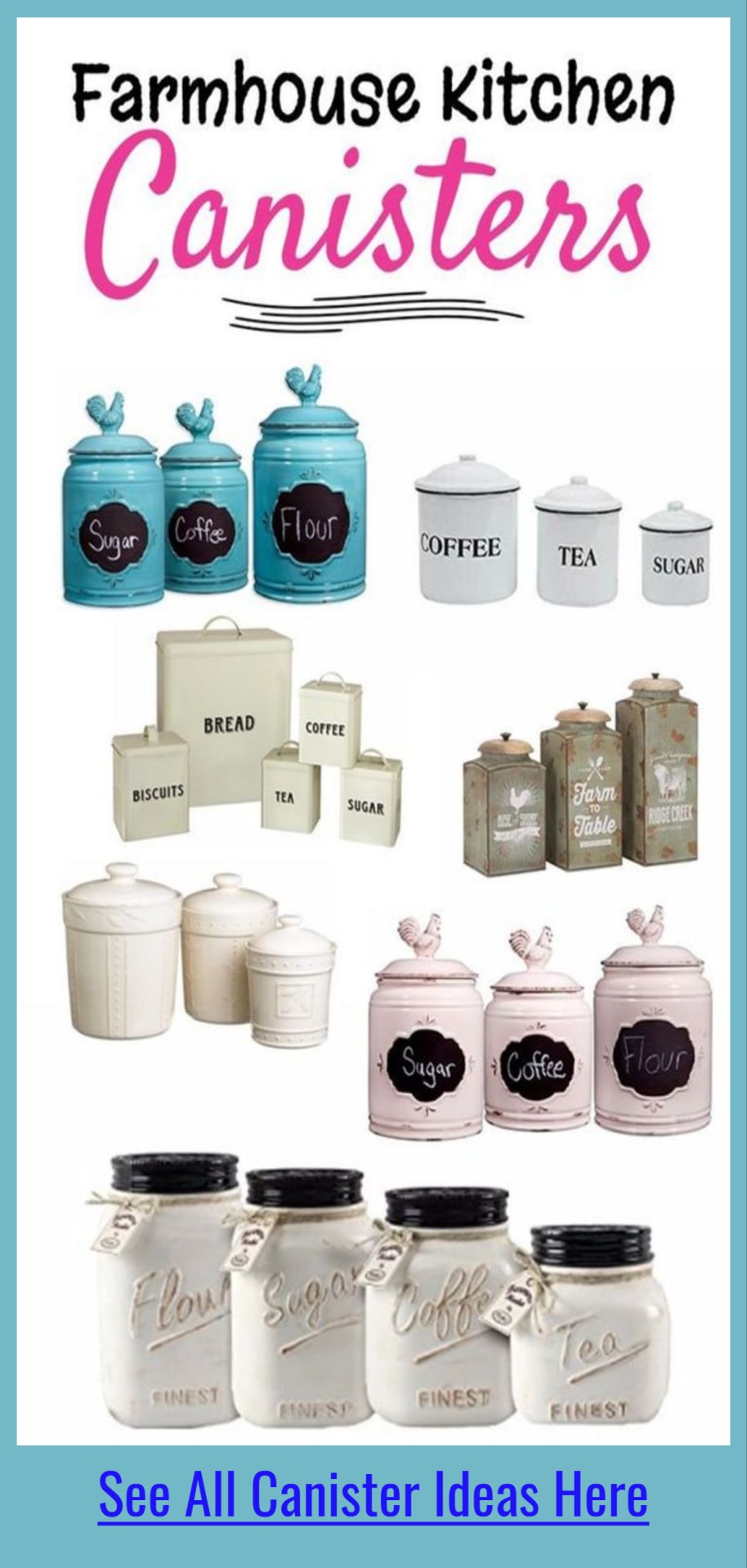 We also love these farmhouse foyer accent wall ideas!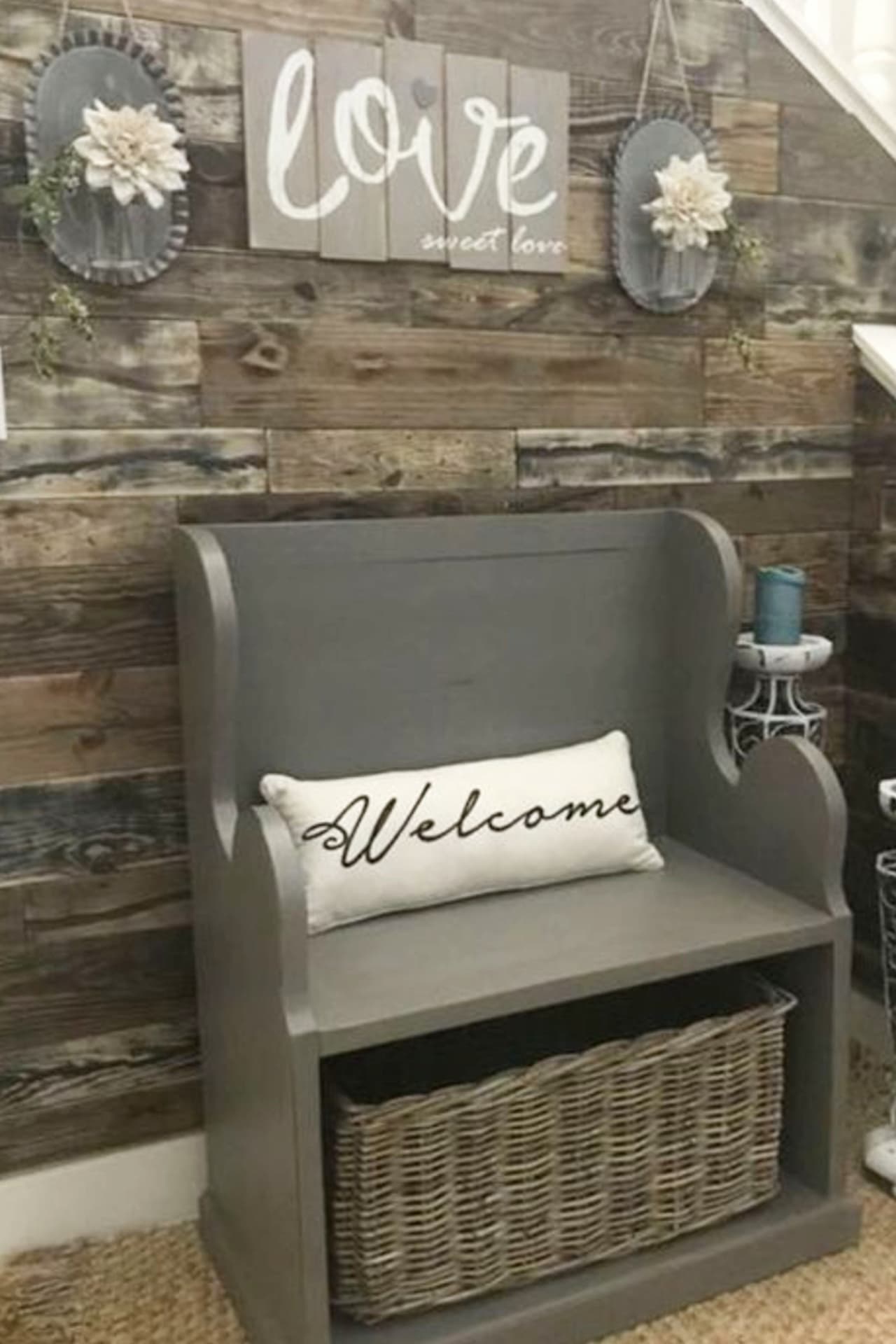 $10.48
$14.99
in stock
2 new from $10.48
$24.23
$35.00
in stock
34 new from $19.88
33 used from $7.79
$40.98
in stock
3 new from $40.98
Last updated on June 1, 2023 7:53 am