Ideas for dressers WITHOUT drawers or missing drawers… Wondering what to DO with an old dresser, bookshelf china cabinet or hutch that is missing drawers?
Here's a hint: do NOT throw it away!
Just wait until you see all these clever DIY ideas for old dressers in the makeover pictures below!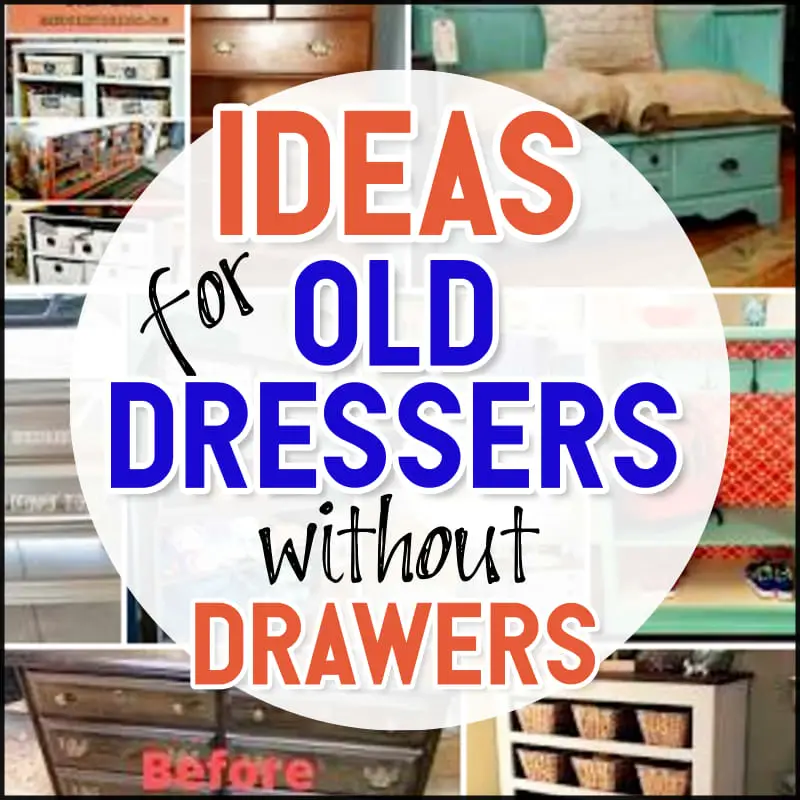 Welcome to Decluttering Your Life - we hope you enjoy our quick decluttering tips, organization ideas and simple DIY solutions for your home - posts may contain ads & affiliate links - that's how we keep the lights on =)
---
---
---
Old Dressers Ideas
I've come across 4 different old dressers that are either totally WITHOUT drawers or missing drawers.
So naturally, being the DIY-wanna-be that I am, I just HAD to find some ideas of ways to repurpose them or upcycle them to turn them into something useful for my home.
Just LOOK at this furniture makeover – from an old dresser missing drawers (that looks like it's ready to go in the dump) turned into a GORGEOUS piece of furniture.
I think the before and after picture below speaks for itself – it IS worth refurbishing broken furniture, right?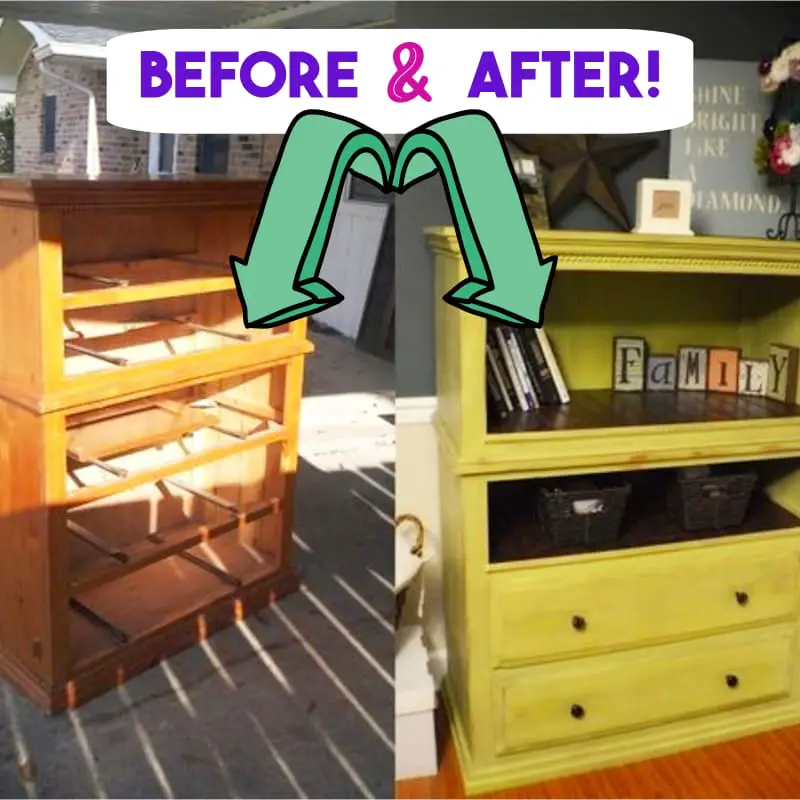 If I can make those old chest of drawers into something pretty and useful, I do not want to throw them away without at least trying.
(because Lord knows, I need ONE more DIY project to do haha!)
Just take a look at these repurposed ideas for old dressers without drawers that I found – from a full furniture makeover to using simple things like mod podge, wallpaper, chalk paint, decoupage, contact paper and more.
DIY Repurposed Tall Dresser
I love this simple repurposed tall dresser – looks simple enough to do.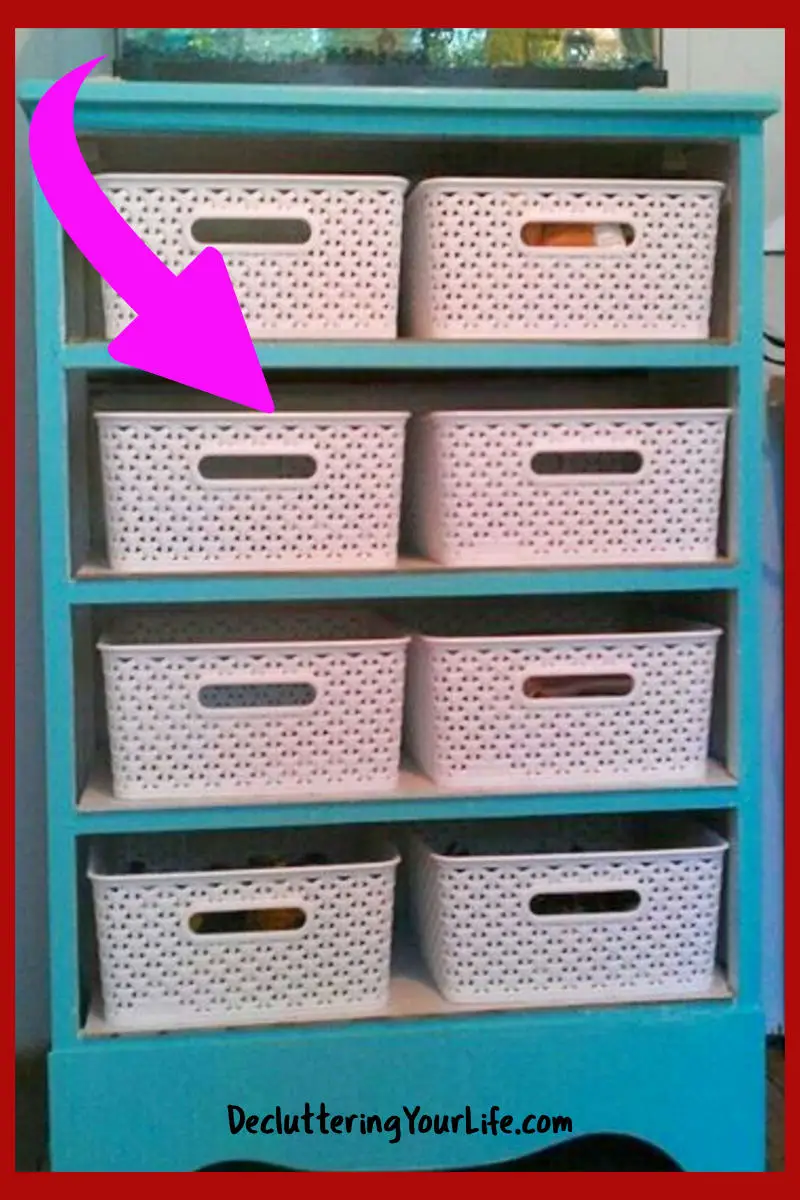 What's genius – and VERY budget-friendly – is that you use cheap Dollar store baskets to replace where the drawers are missing.
✅  See More…
Upcycle Old Dresser Ideas
Now, I don't know if I THAT crafty, but I love this upcycled old dresser turned into an alternative closet storage piece.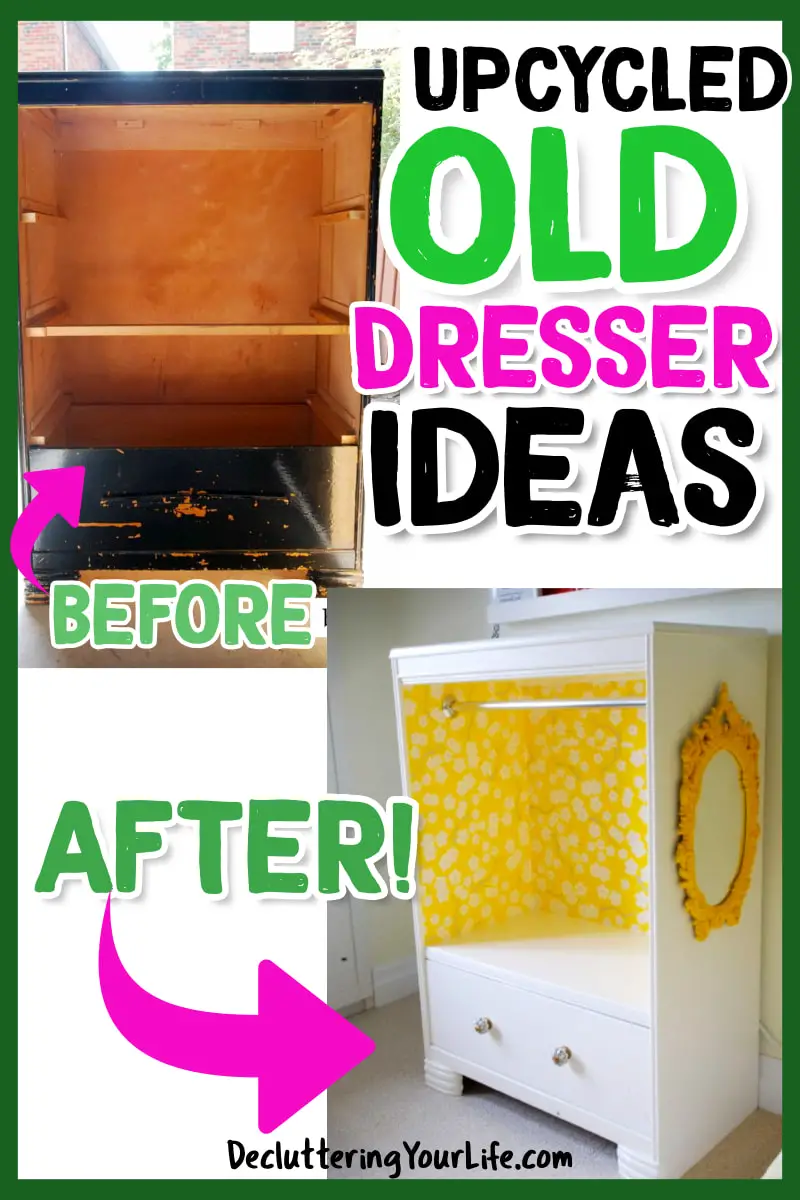 Wouldn't that be super cute as a small nursery closet alternative?
Do It Yourself DIY Dresser Makeover Ideas
Now THIS do it yourself dresser makeover idea is more my ability level…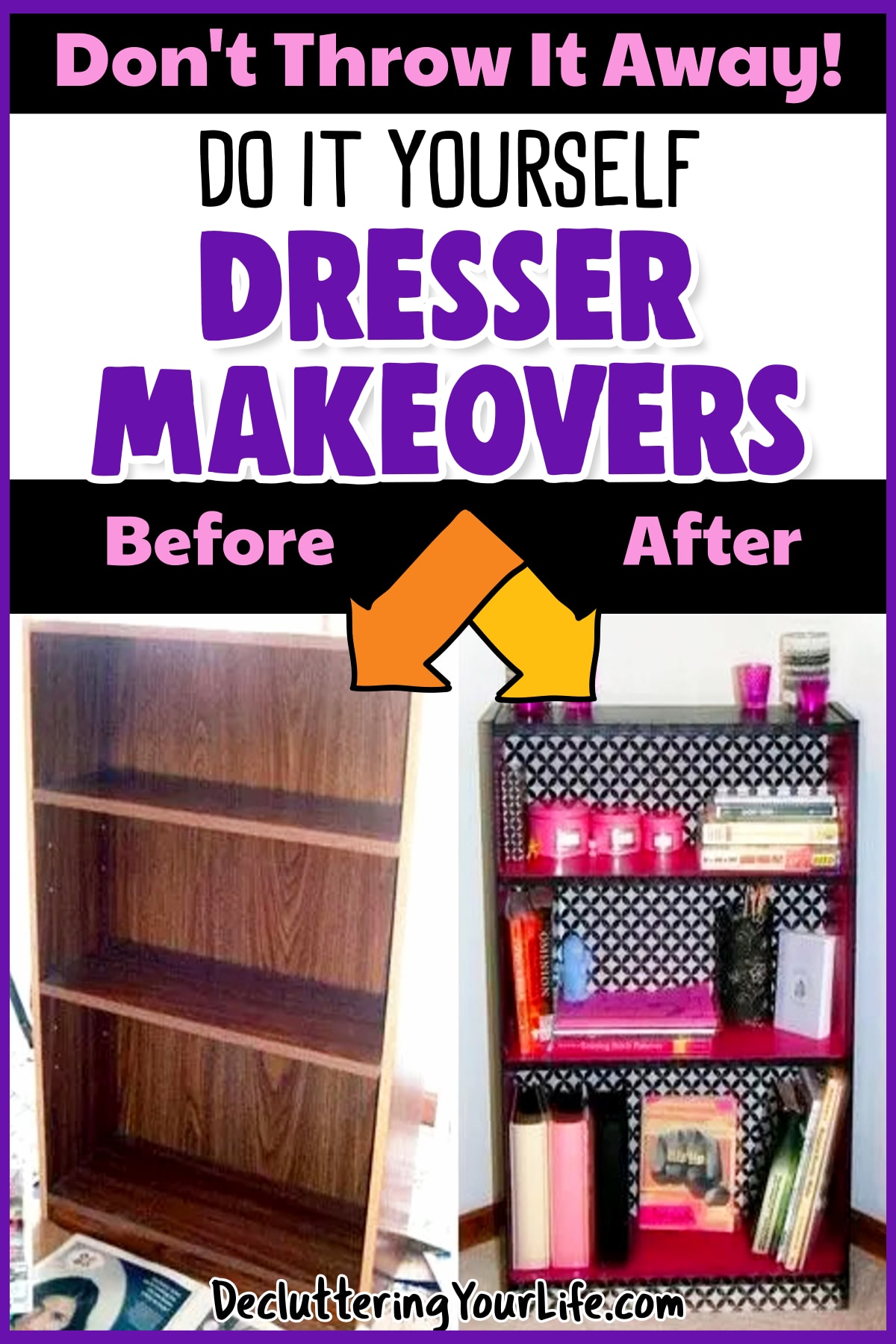 Just a fresh coast of paint and some contact paper… and PRESTO, it's something new, beautiful and useful inside my home.
I wonder if I can use spray paint… hmmm…
Refurbished Dresser Ideas
This refurbished dresser is simply genius – it would be like a mini "drop zone" for all the kid's clutter!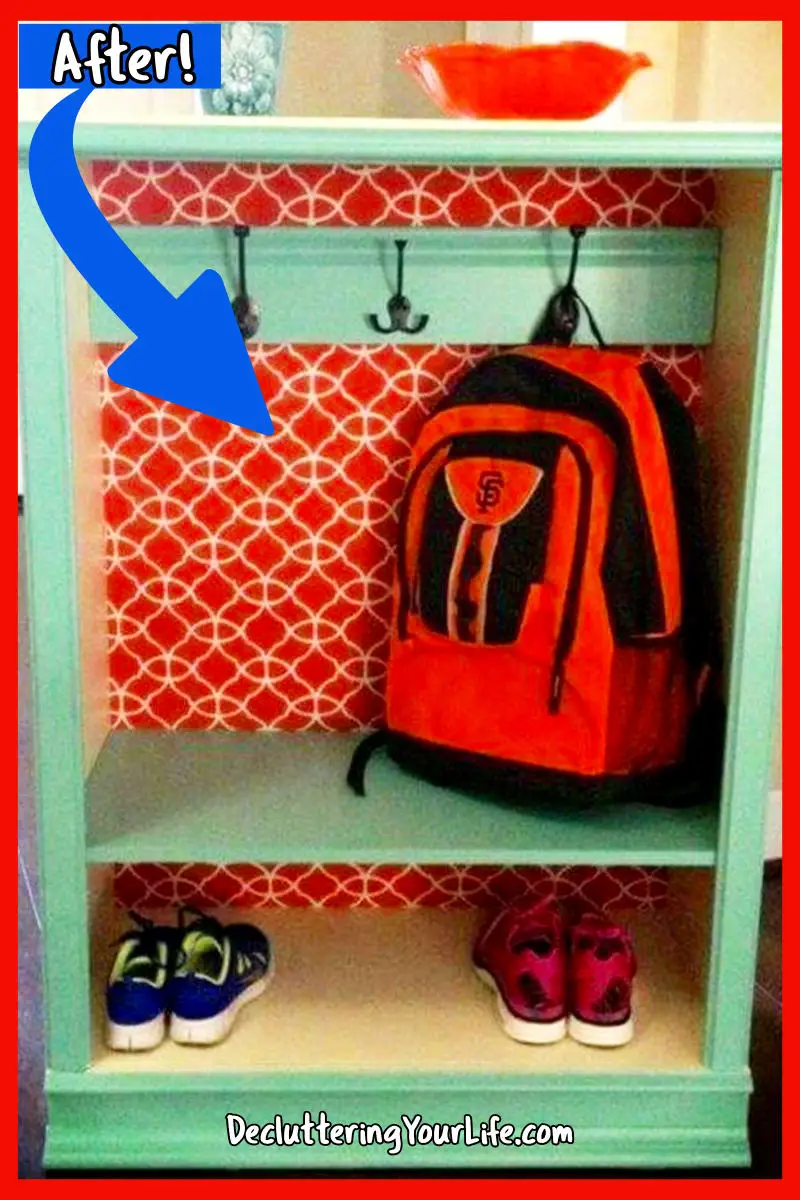 Now that I think about it, that refurbished dresser in the picture above is like a mini mud room, too, isn't it?
Repurposed Dresser
This repurposed dresser in the picture below is absolutely GORGEOUS, but I'm afraid I'm not DIY-saavy enough for the do it yourself project.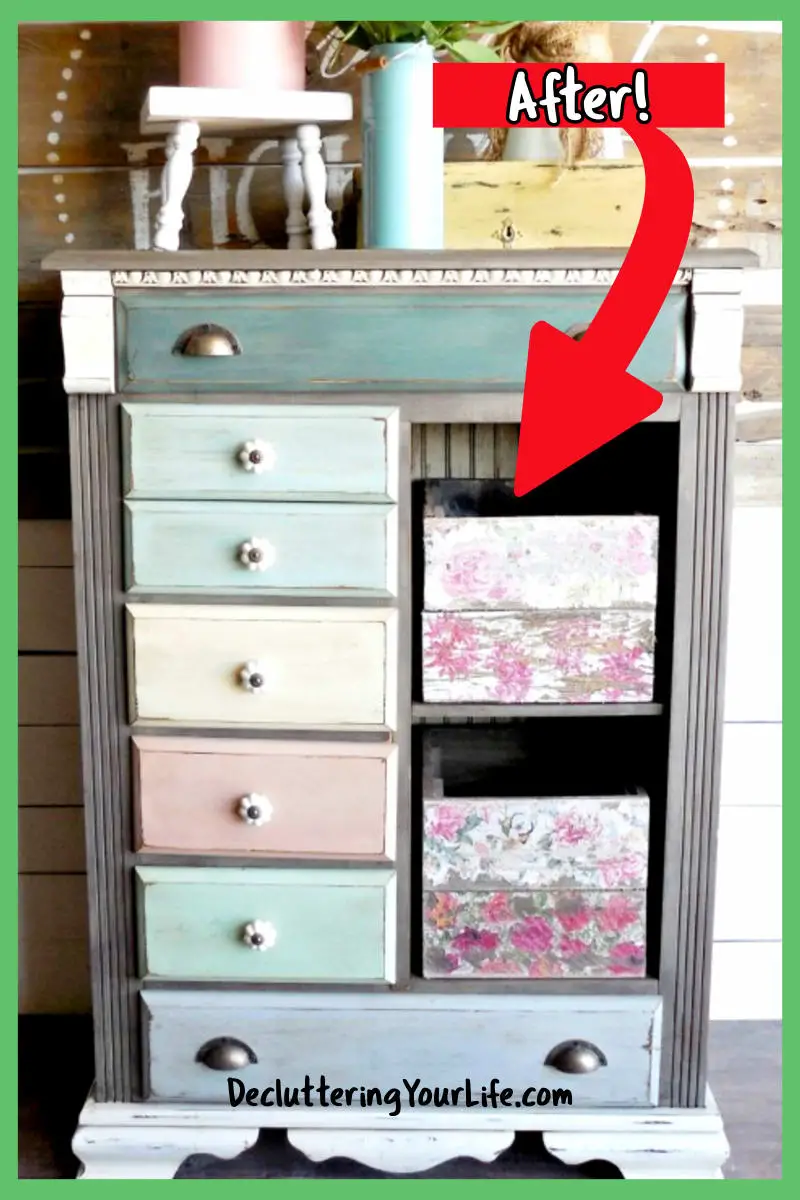 I just love it, though! Such a rustic, country farmhouse look to it.
Looks like it belongs in a country cottage somewhere!
✅  
Love that kind of decor?
See…
Repurposed China Cabinet Ideas
You can NEVER have enough storage in your home – this repurposed china cabinet idea is PERFECT for additional useful storage!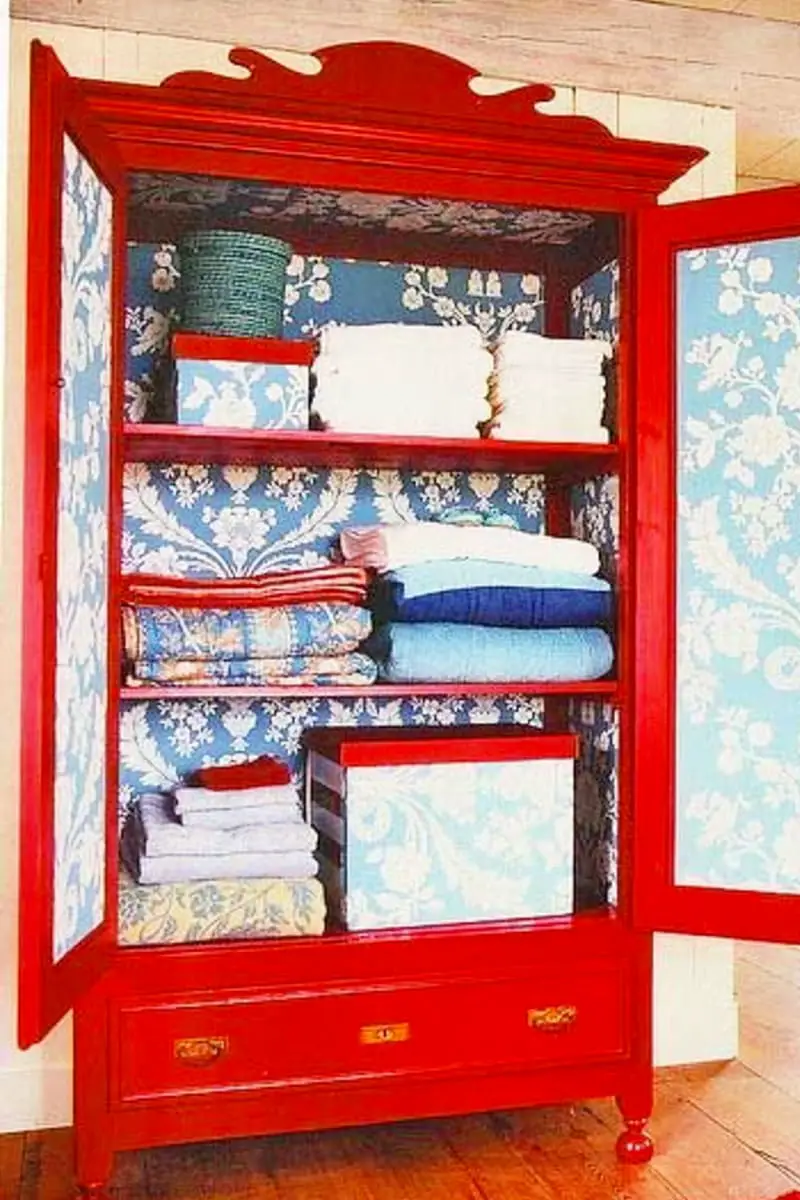 DIY Tall Dresser Ideas
I have a tall dresser like the "before" in the before / after DIY tall dresser idea picture below… and I WANT to make this!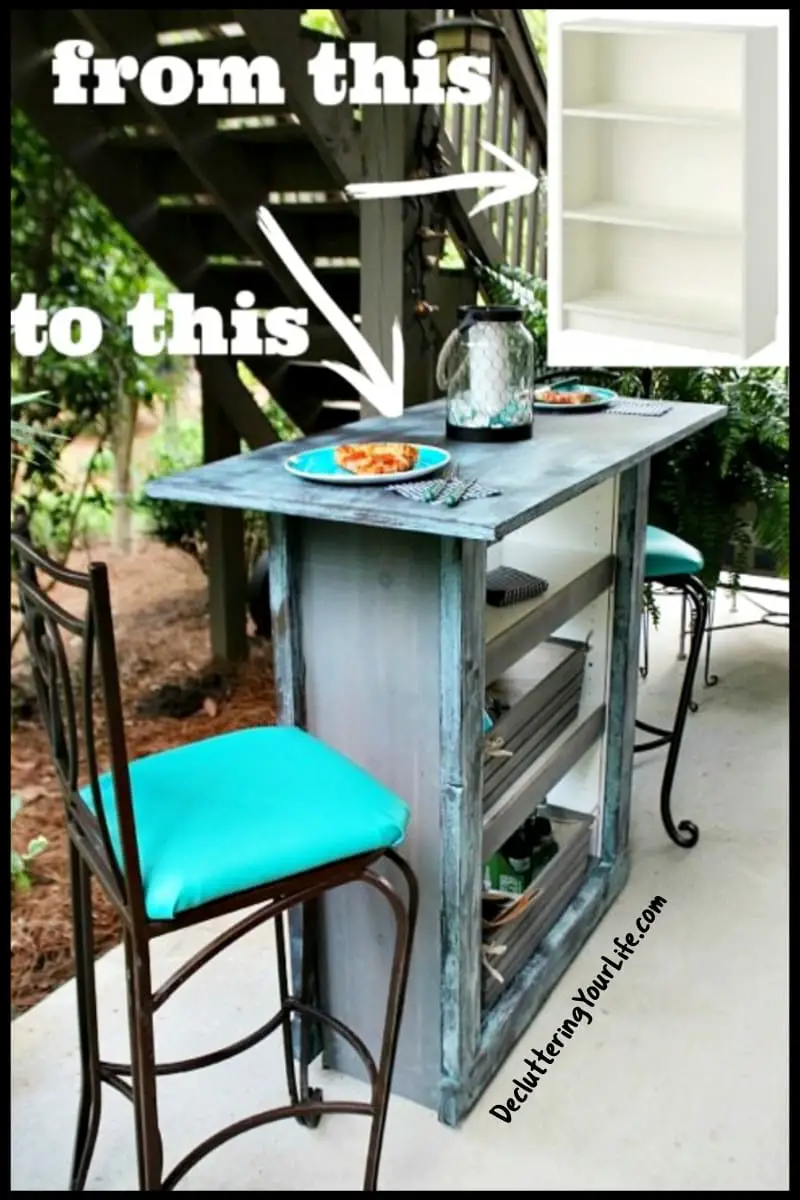 It would look so pretty out on my screened porch at a tall counter top bar with 2 cute chairs… LOVE IT!
Mod Podge Dresser Ideas
I have to admit, this is a craft skill I've never tried, but this mod podge dresser idea below sure makes me WANT to try it.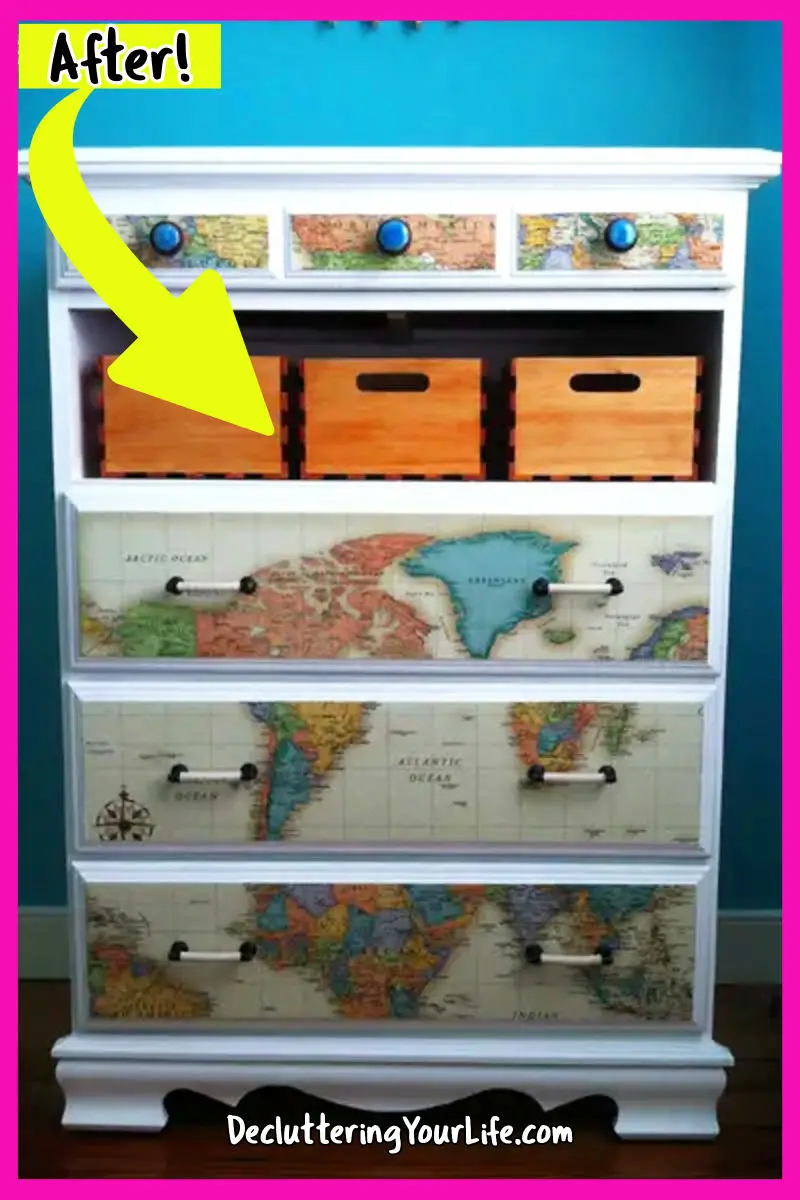 It's the perfect idea for an old dresser that is missing some drawers, don't you think?
More Ideas For Old Dressers
 Old Dresser IdeasSee The Pictures
What To Do With Dresser Drawers
So now my big question is… if I have extra drawers left over after refurbishing the dresser, what clever ideas are there for those left over old drawers??
THIS is exactly what I would love to make – an outdoor planter made from repurposed dresser drawers!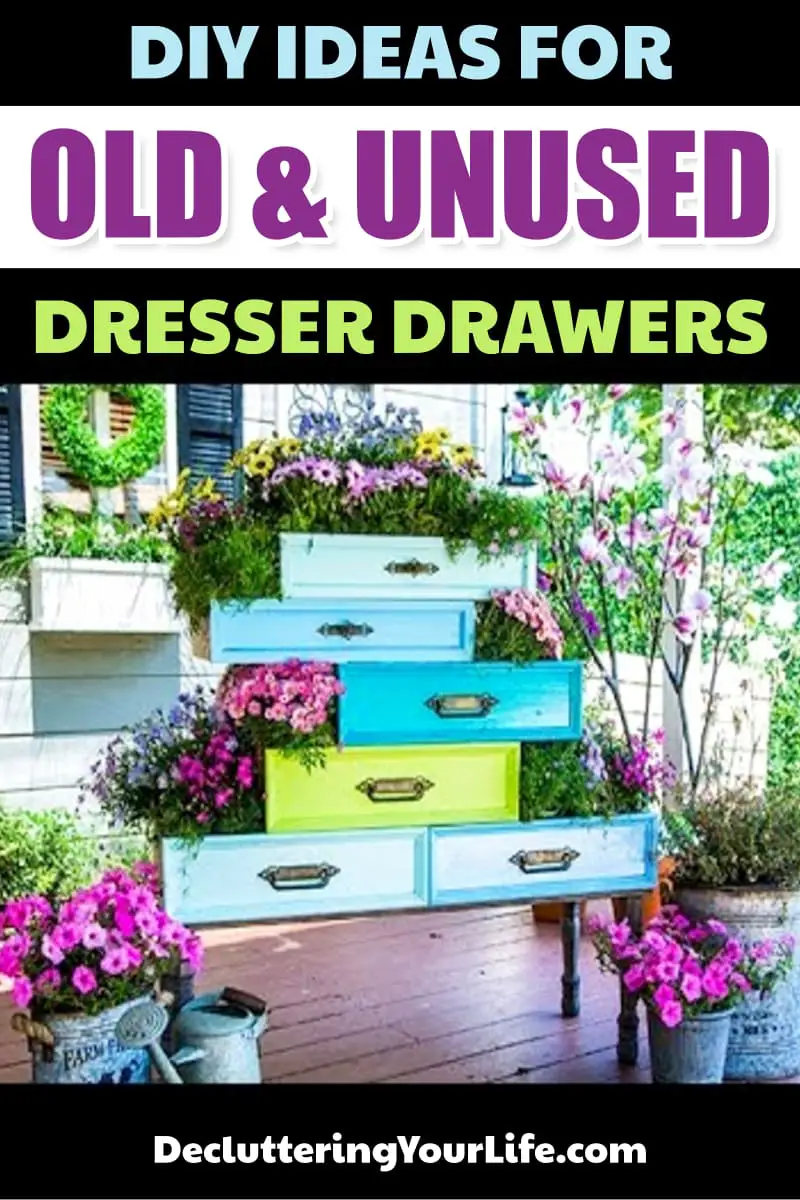 Isn't it gorgeous?!?! Such a UNIQUE way to upcycle drawers!
Here's how to make it:
More DIY Ideas To Try:
Miss Anything?
Go back to the top of: ==>> Ideas For Old Dressers Without Drawers
Go back to a specific section: