Such a Simple Solution to UNclutter Your Home! Getting organized and STAYING organized with kids is NO JOKE! Here's a borderline GENIUS home organization hack: create a clutter drop zone area for your family! This way, you have ONE place to drop all the stuff your family tends to leave everywhere. Not only will a drop zone help your house stay clutter-free, BUT your family will also know WHERE all their stuff is without screaming for YOU to find it – YAY for brilliant mom hacks that work! Let me show you how to set up a clutter drop area in YOUR home.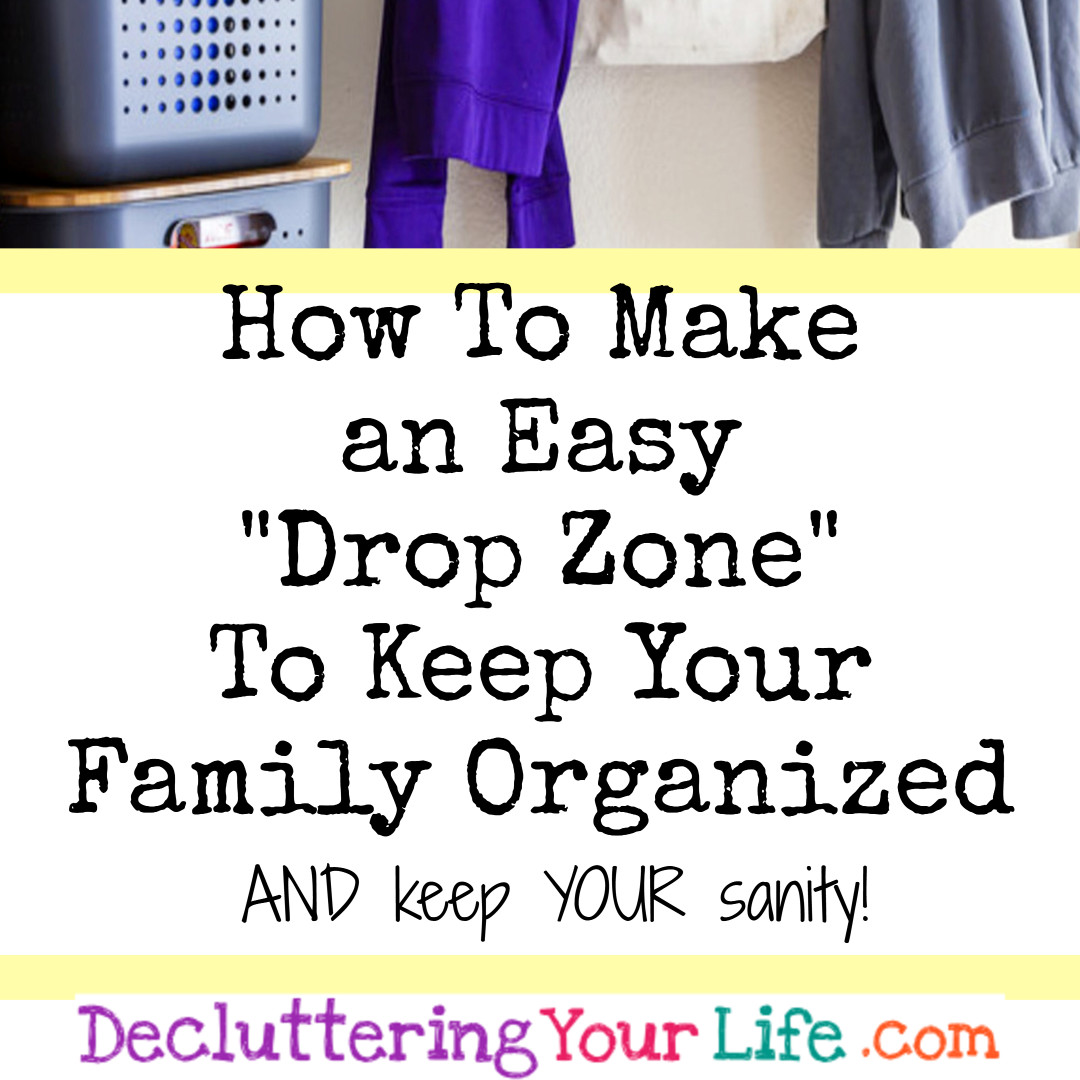 Welcome to Decluttering Your Life - we hope you enjoy our quick decluttering tips, organization ideas and simple DIY solutions for your home - posts may contain ads & affiliate links - that's how we keep the lights on =)
---
---
---
Let's UNclutter the CLUTTER!
I came across these ideas for a family clutter drop zone and I think they're just BRILLIANT small entryway ideas or for by the back door.
Here's how it looks: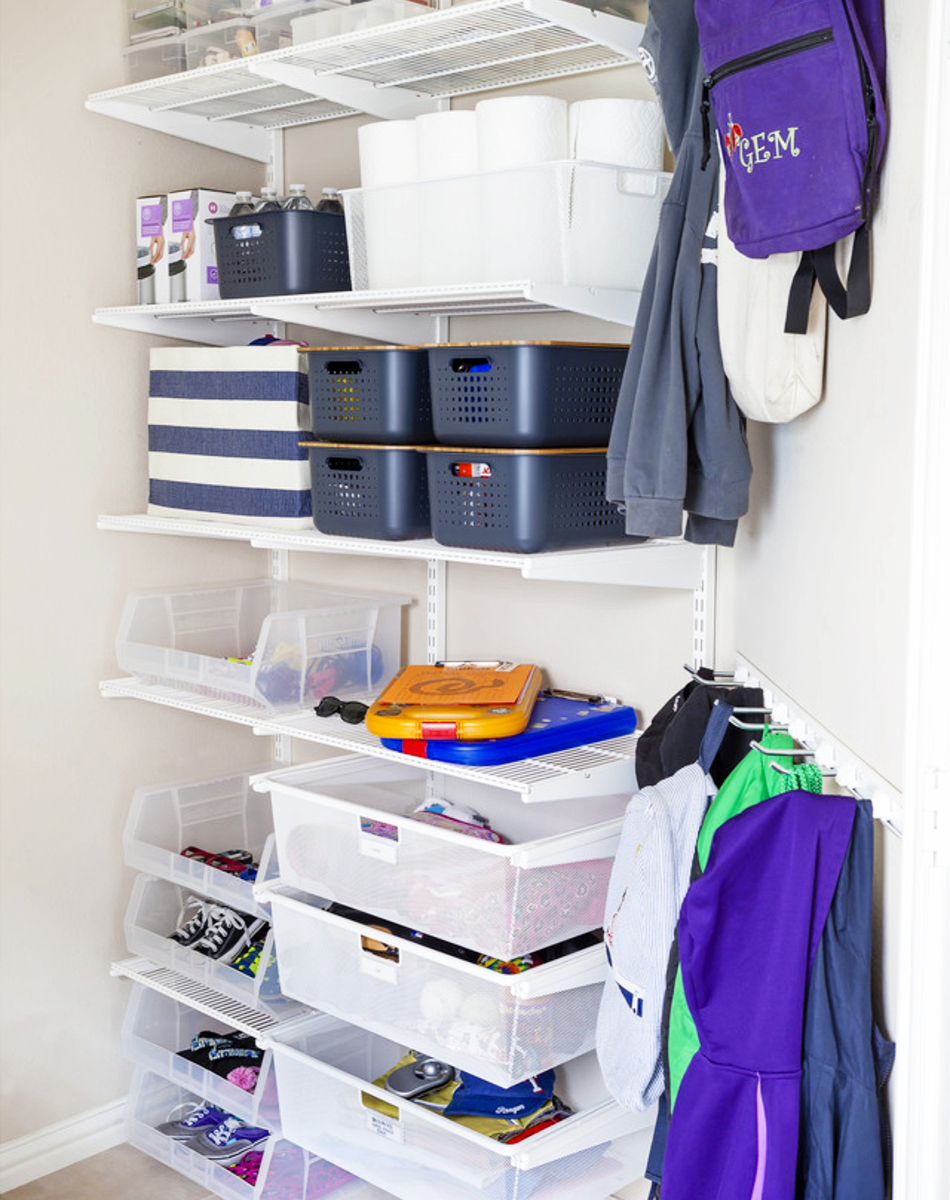 I don't know about your family (but I bet this is true for you, too) – my kids leave all the things EVERYWHERE.
"Mom, where are my shoes?"
"Mom, where's my backpack?"
"Mommmmmm! Where's my homework?"
"Honey, where's my favorite hat?"
(yes, there are times my hubby is like one of the kids…haha!)
And I'm guilty of it, too! I'll come in and drop whatever is my hands in any random place.
And I KNOW the "golden rule" of – a place for everything – everything in its place.
That's why I think these drop zone ideas are simply brilliant.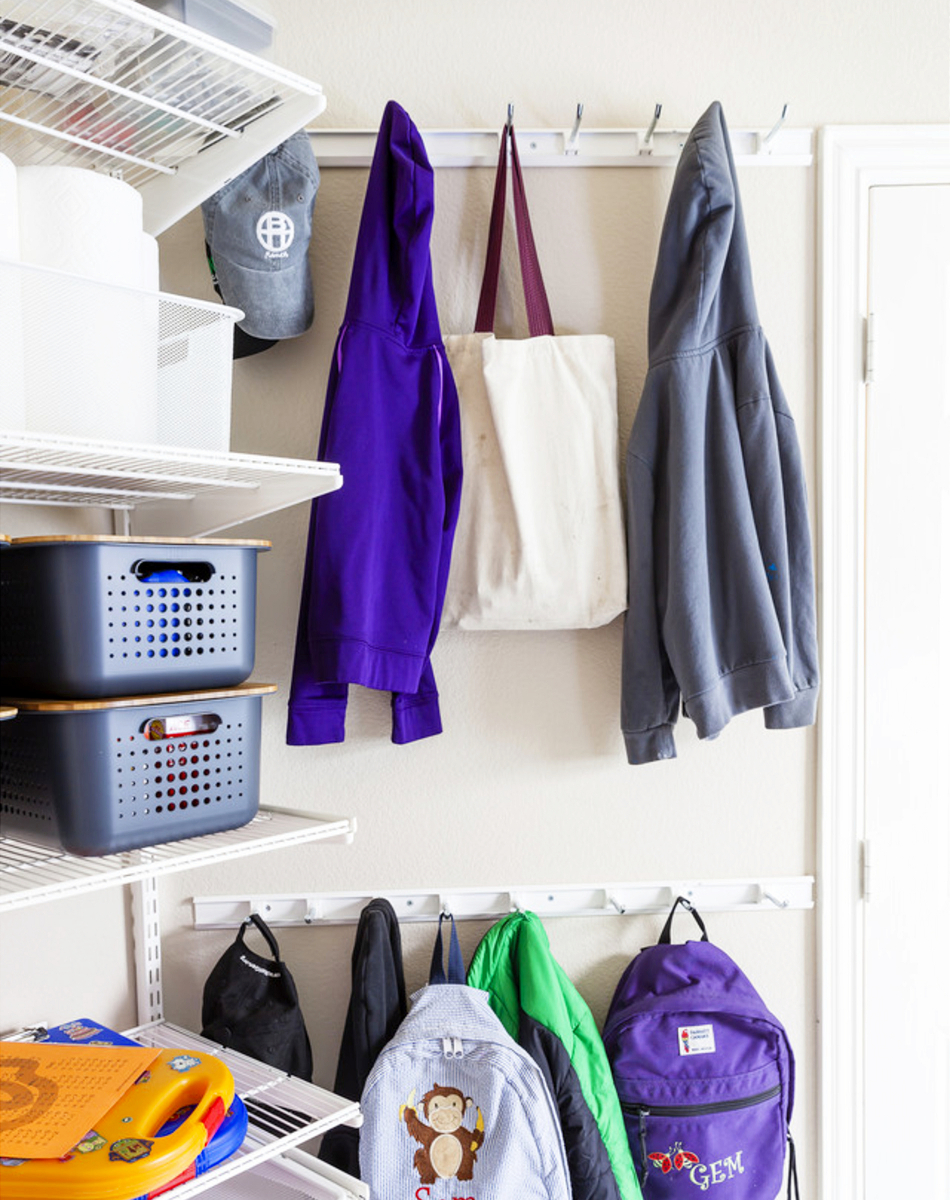 Isn't that drop zone great?
These are the wall racks she used for hanging backpacks, jackets, etc.
(note: she added these hooks to the wall racks)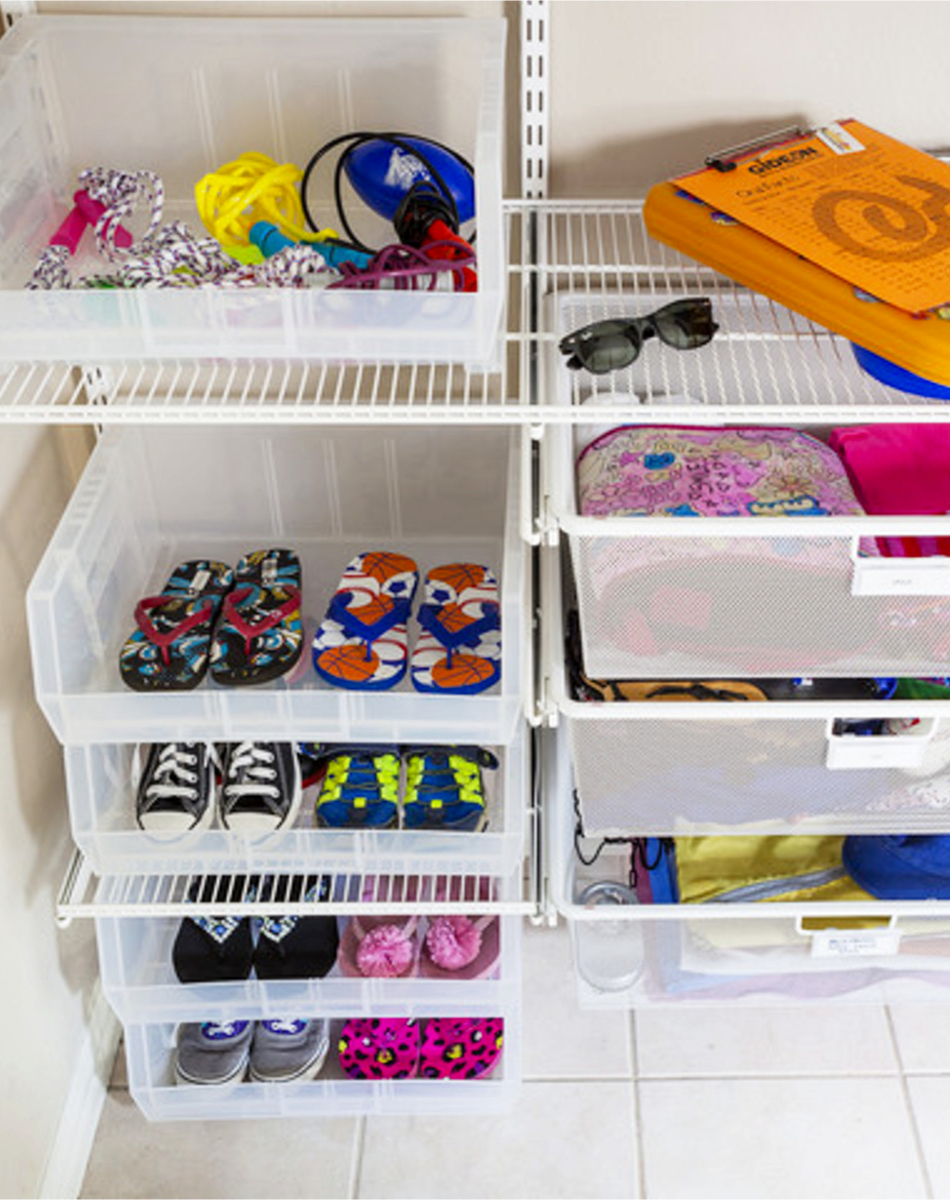 I love this idea for organizing all the shoes (use these stackable containers).
And these clear drawers are so smart for keeping everything organized in your drop zone.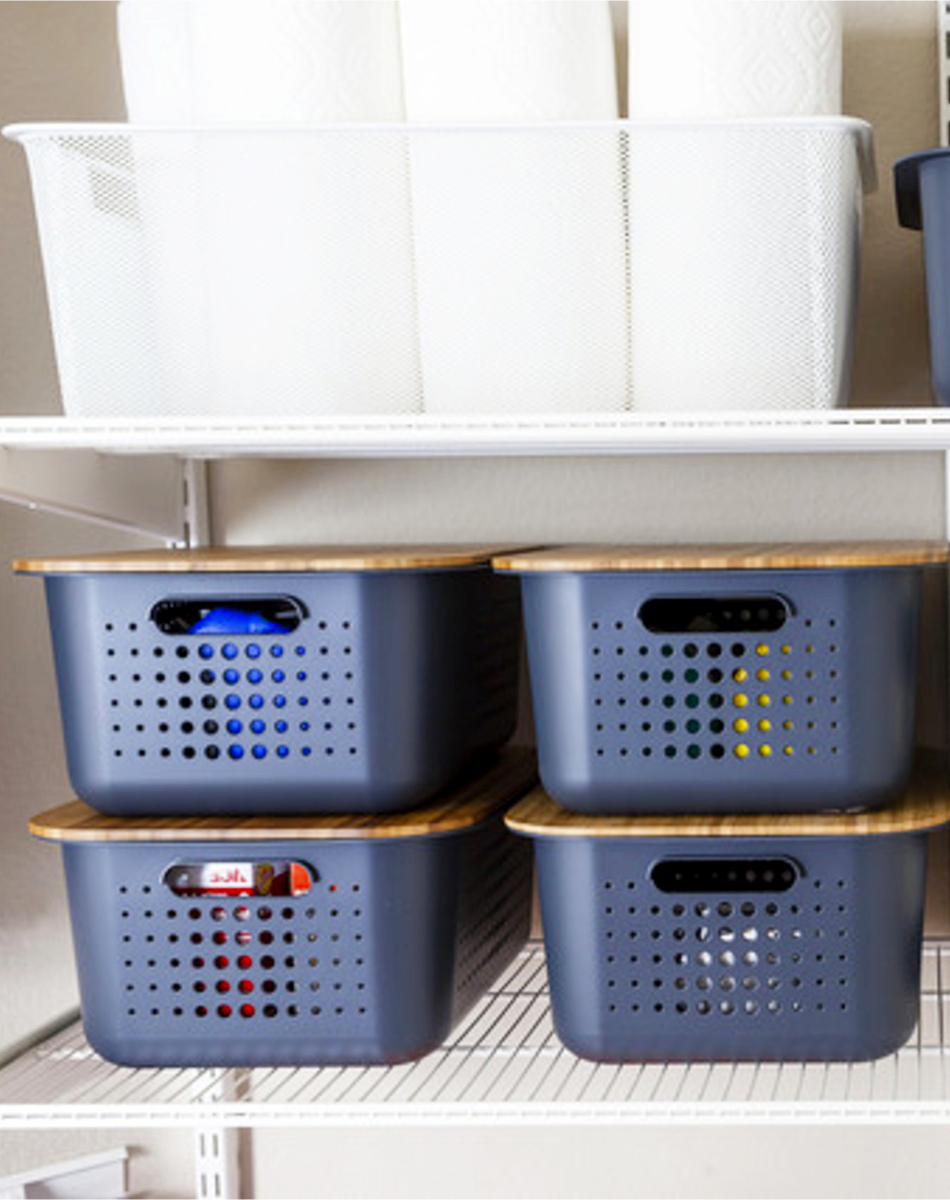 These blue stackable bins are not only pretty, but VERY useful for keeping your drop zone organized.
And those white mesh bins are great, too. Pretty smart to keep her paper towels in them (especially if you live in a house with NO pantry!)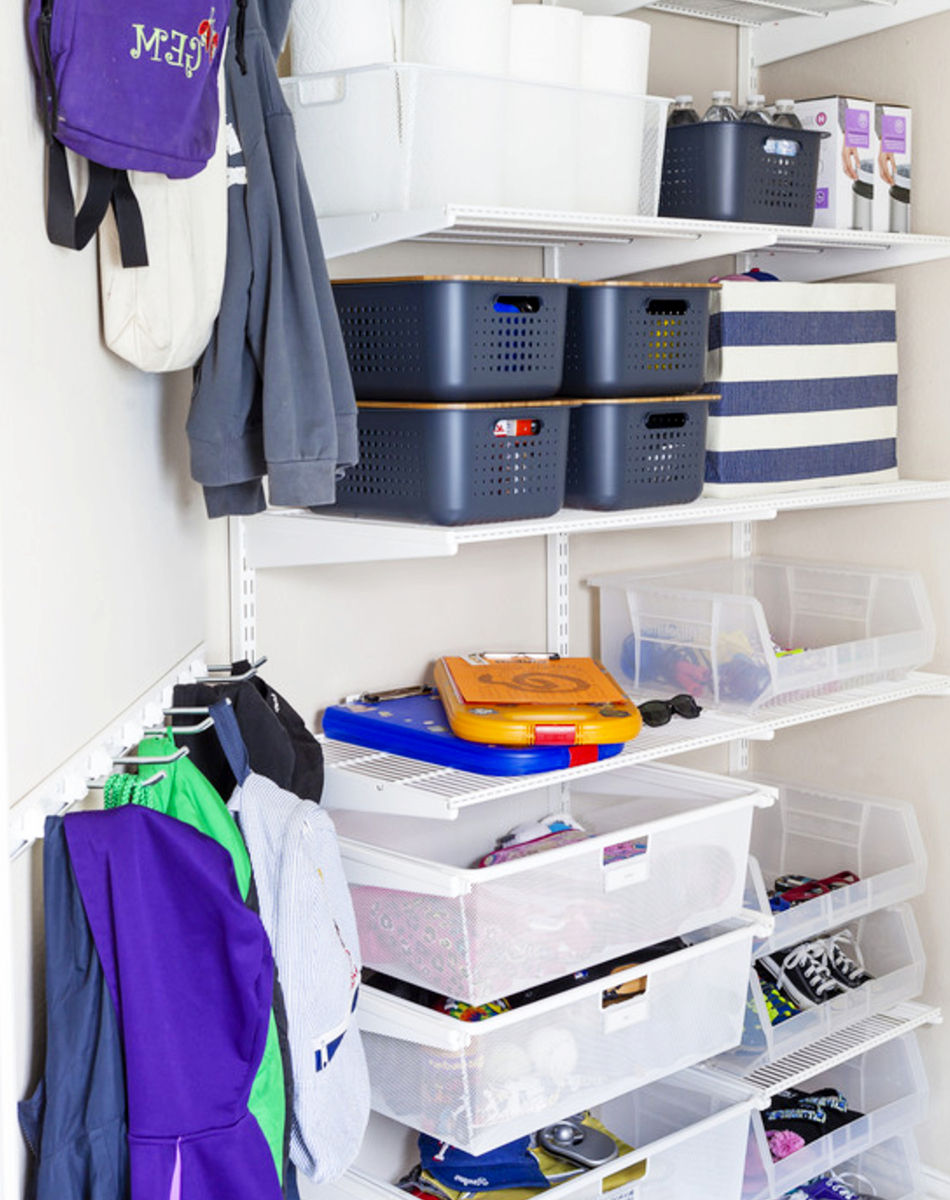 I am in LOVE with the blue and white striped bins she uses – so pretty!
I think her drop zone turned out great and is a truly brilliant idea to copy at home.
---
Want ALL The Details?
---
Miss Anything?
Pin For Later?