Simple Life Hacks To Use Around the House –
We have found a ton of real life hacks and cheats and smart tips for everyday life! Below are LOTS of useful life hacks, household remedies, organization hacks, cleaning hacks and good to know DIY life hacks that WILL make your life easier.
Prepare to think:
"Why didn't I think of that?!!? Mind Blown!"
These are not just life hacks every girl should know, these are hacks EVERYONE should know.
For example…
Tired of your plastics flipping over in your top dishwasher rack?
You can simply put an upside down dishrack over them to stop that from happening!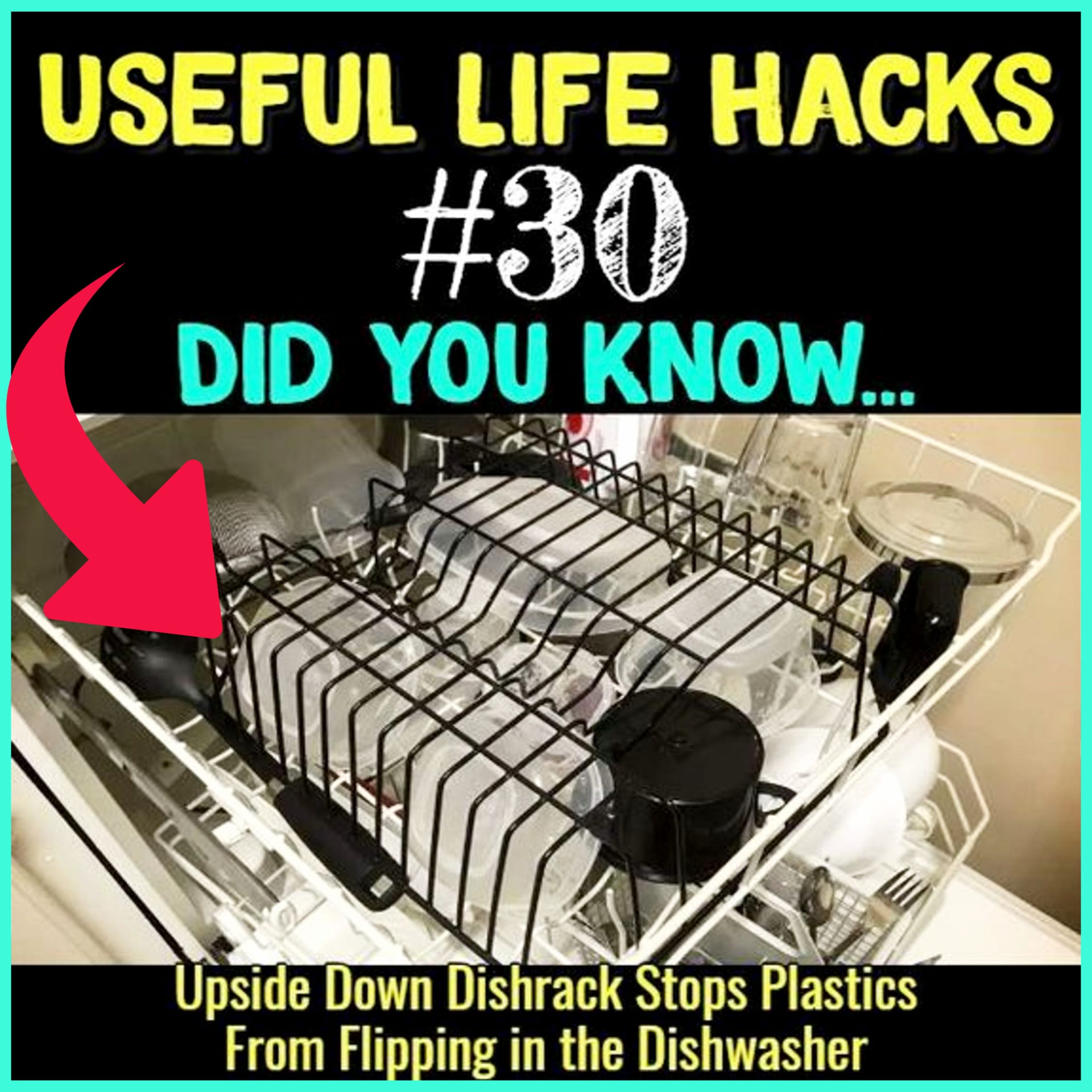 Or how about this little household hack that really works…
Got a flea problem – want to get rid of fleas naturally AND kill them instantly?
Dawn dish soap to the rescue:
Dawn dish soap is a VERY handy household product that we all should have on hand!
Just take a look at these stain removal hacks using Dawn dish soap: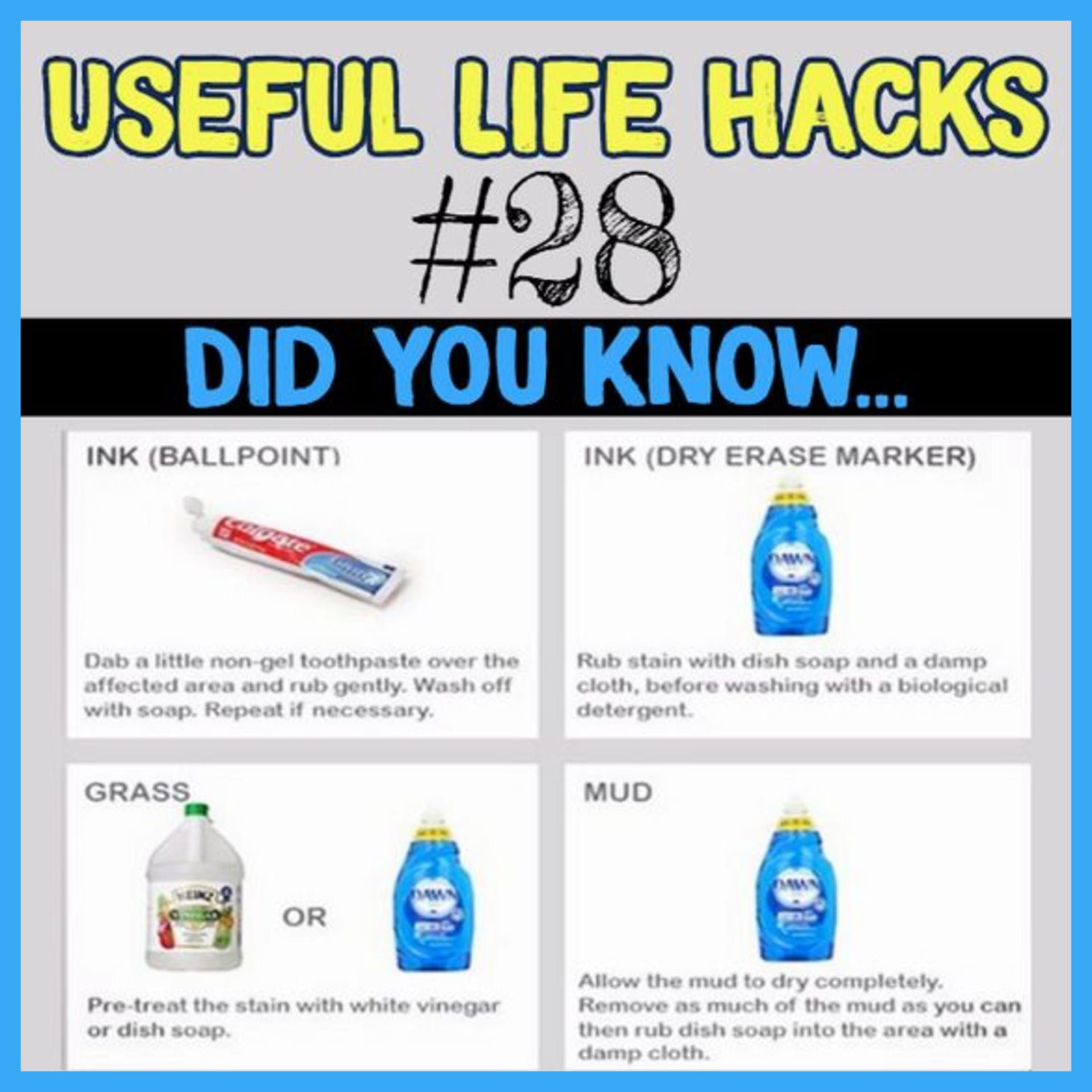 Such good ideas, right?
Keep scrolling and lets look at some more super-useful life hacks and household hints….
 World's Best Life Hacks: 200 Things That Make Your Life EasierGet More Info Life Hacks 2019 Day-to-Day CalendarGet More Info Life Hacks: Helpful Hints to Make Life EasierGet More Info
Useful Life Hacks and Good To Know Tips:
These are some genius life hacks for everyday problems – from home cleaning to home organization and more things that make everyday life easier.
Want More Useful Life Hacks?
31 Useful Life Hacks Slideshow: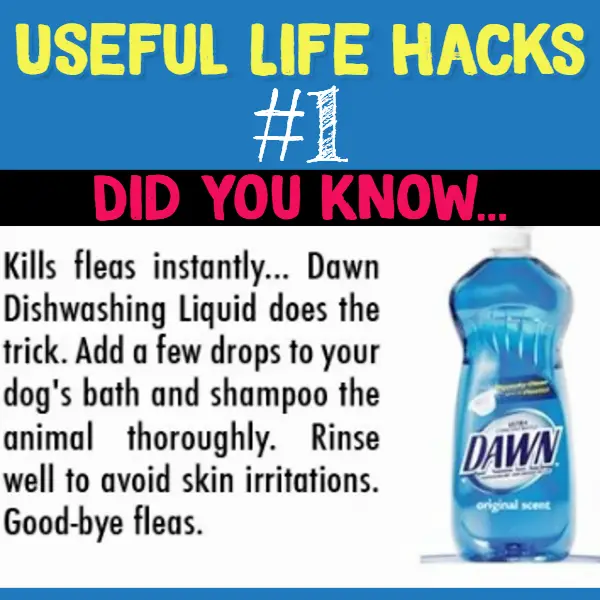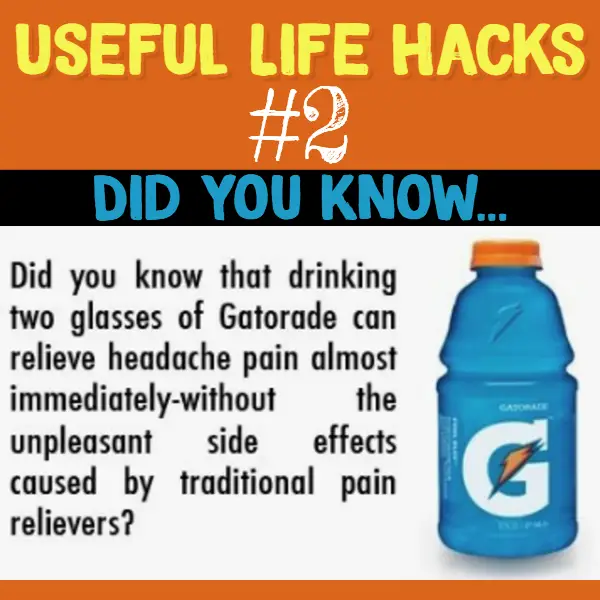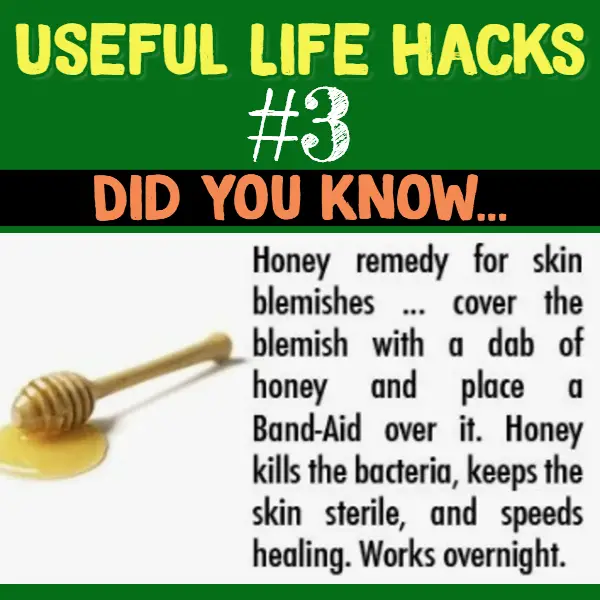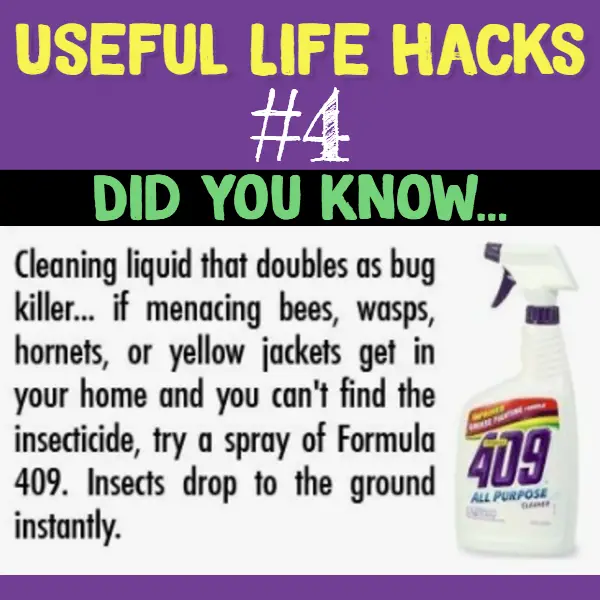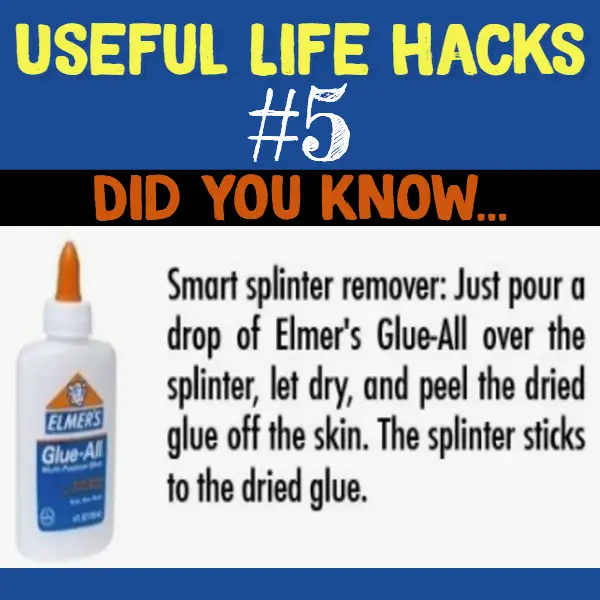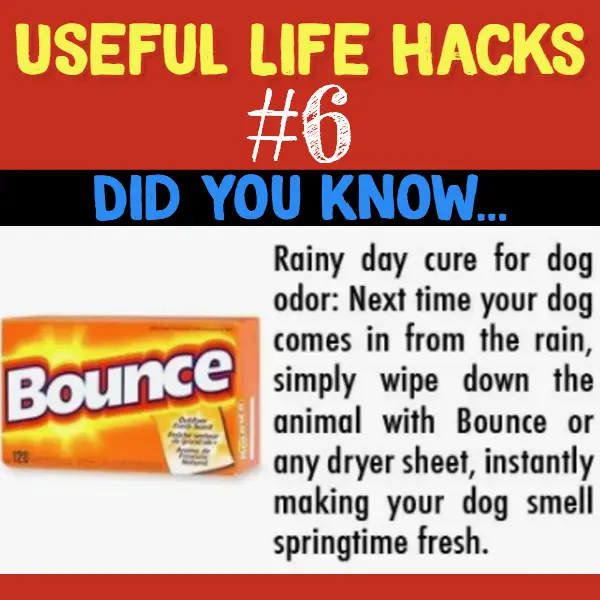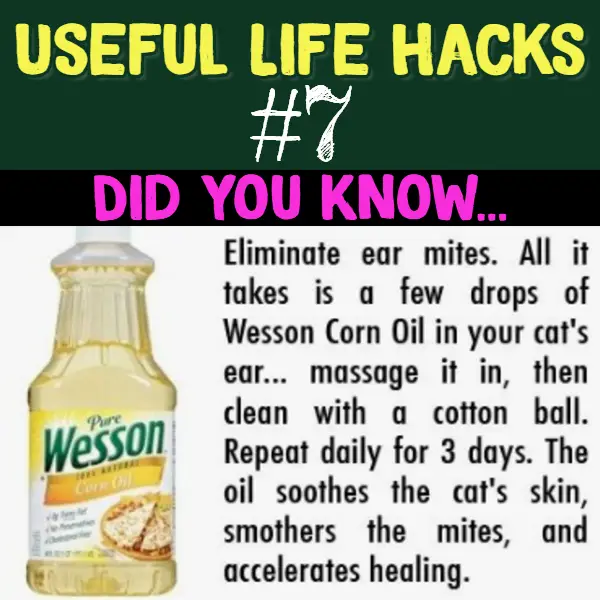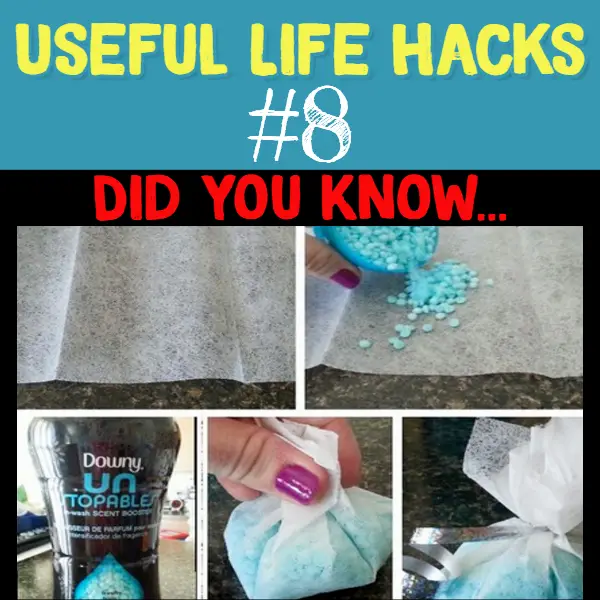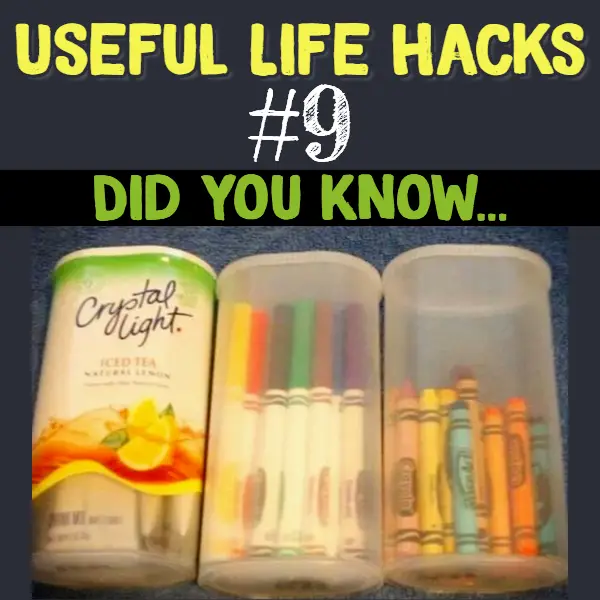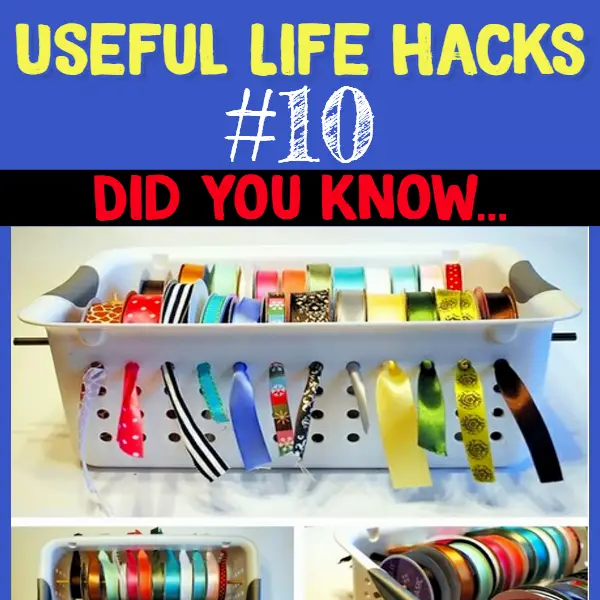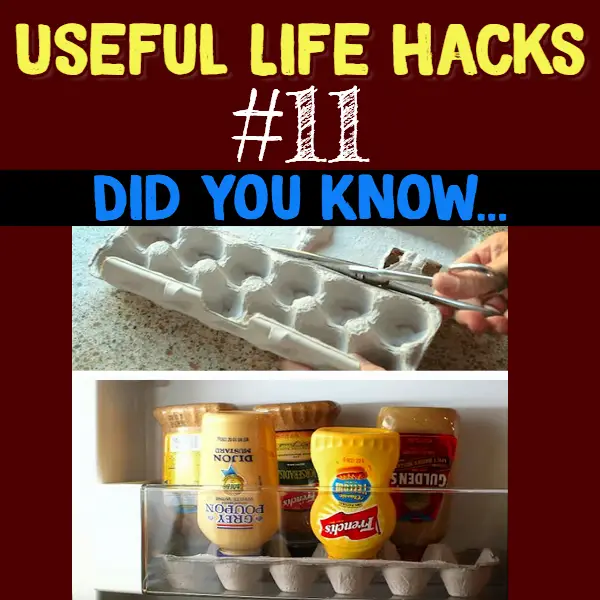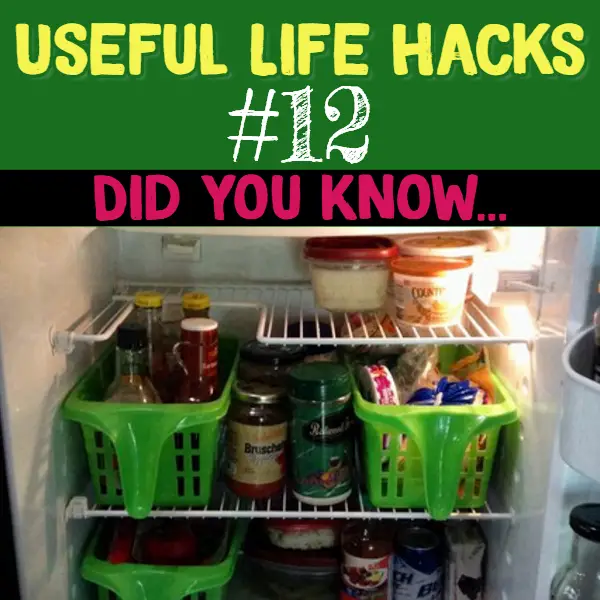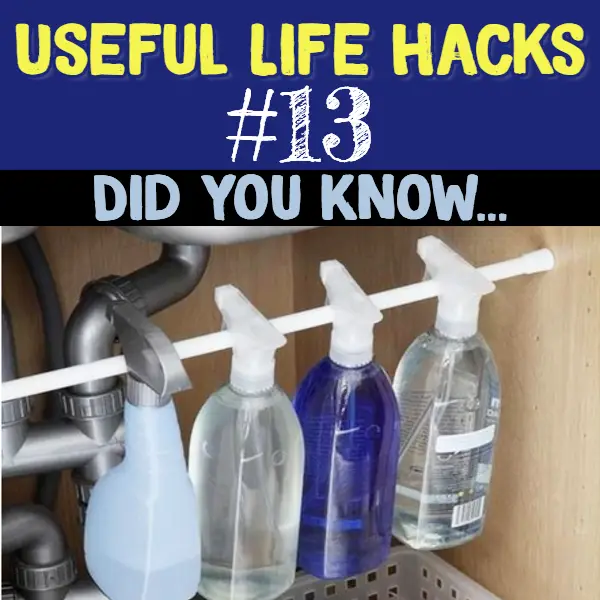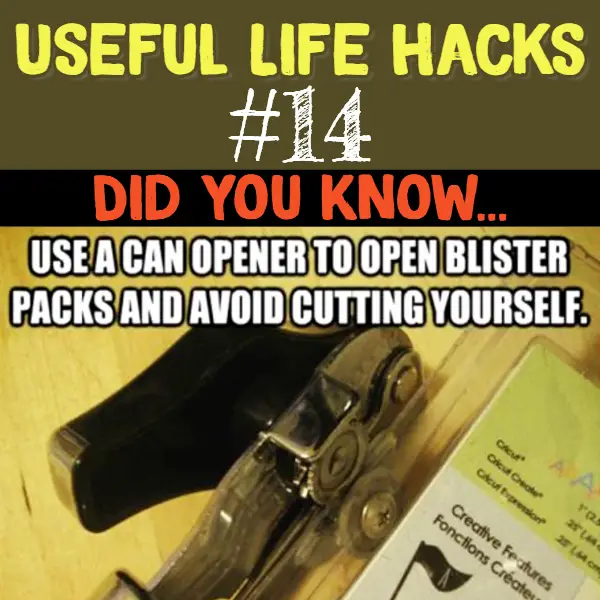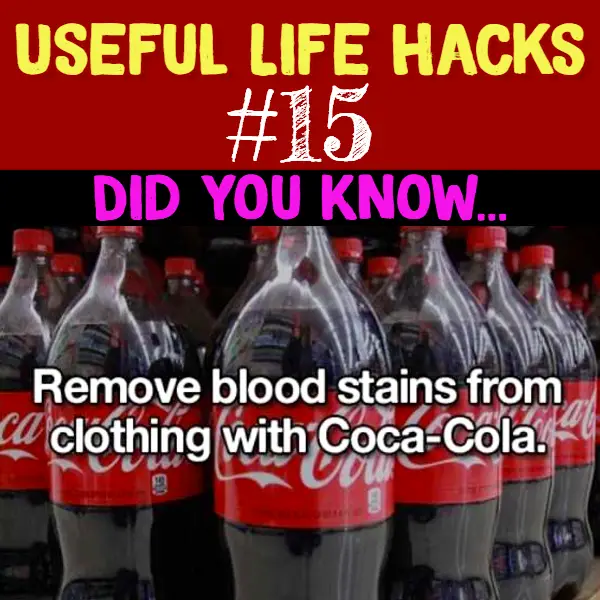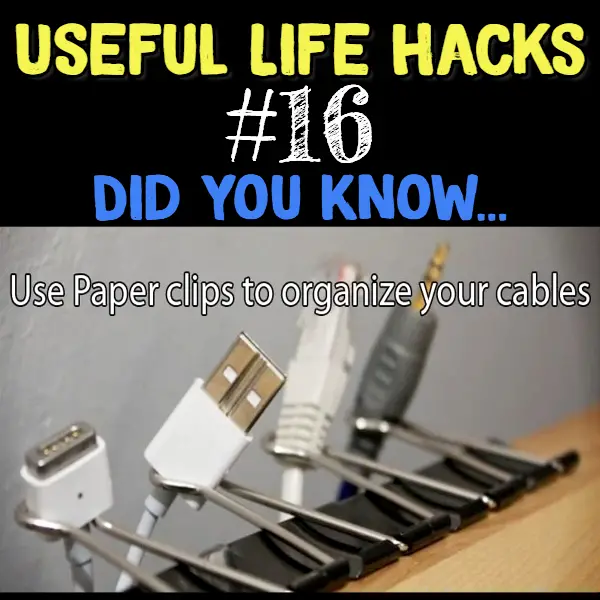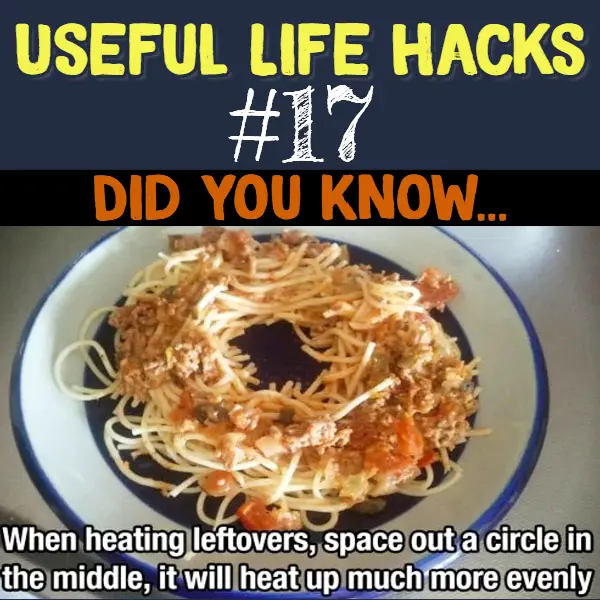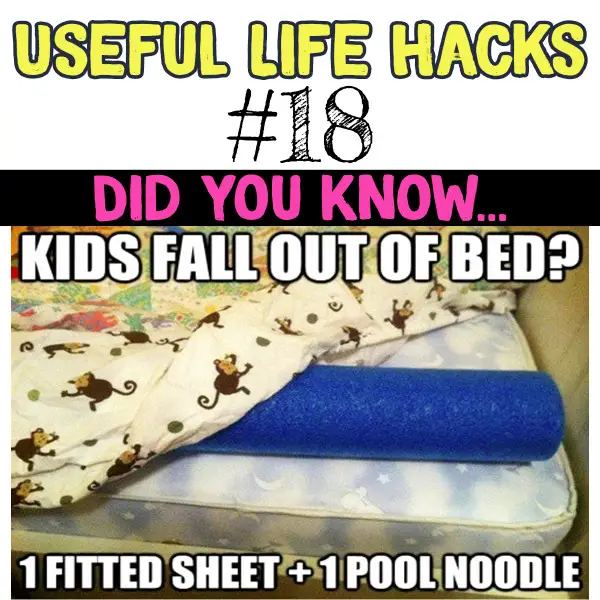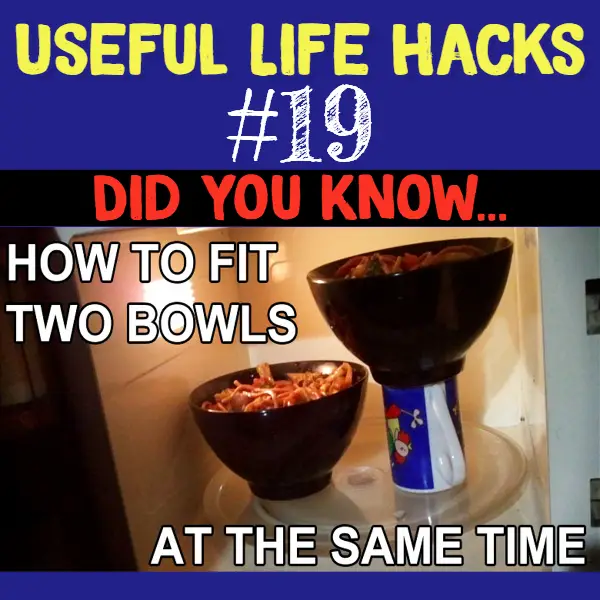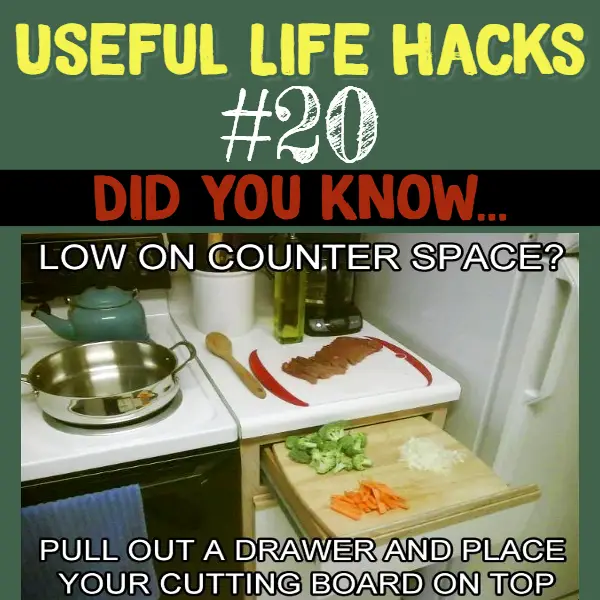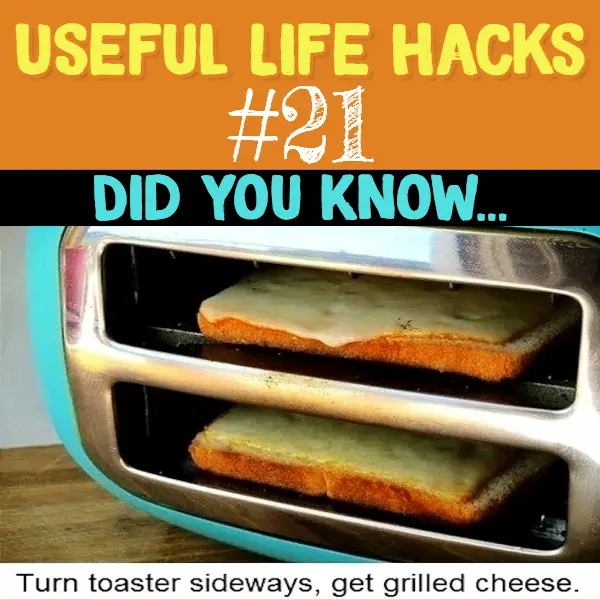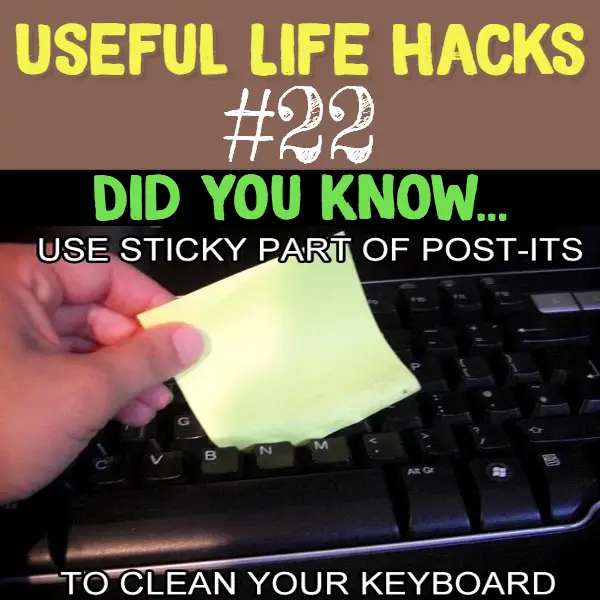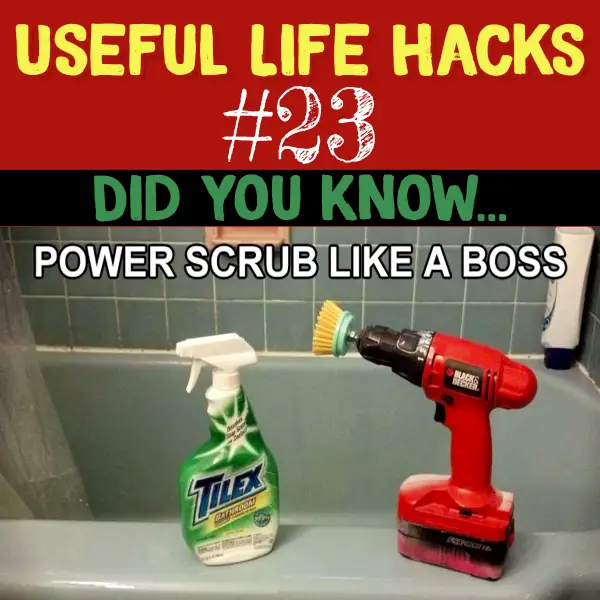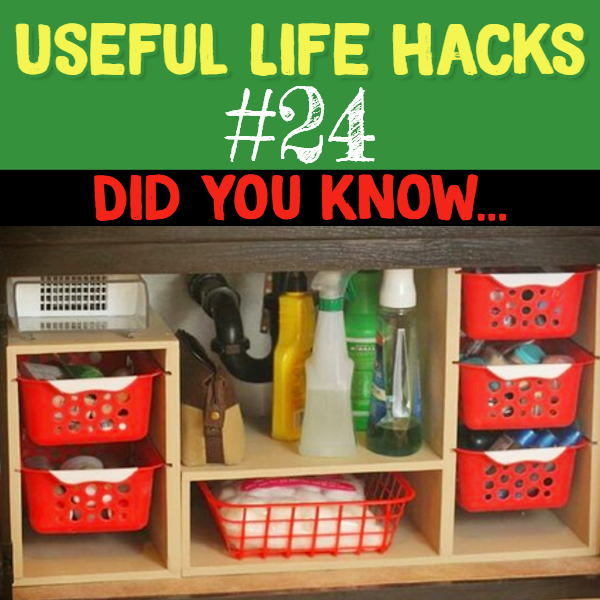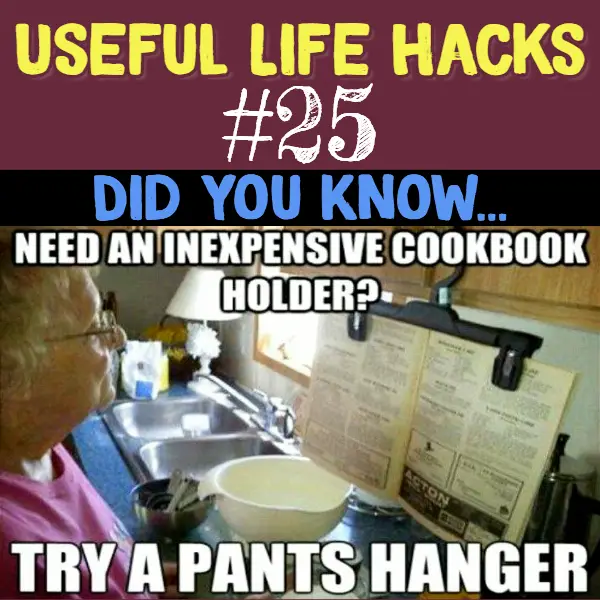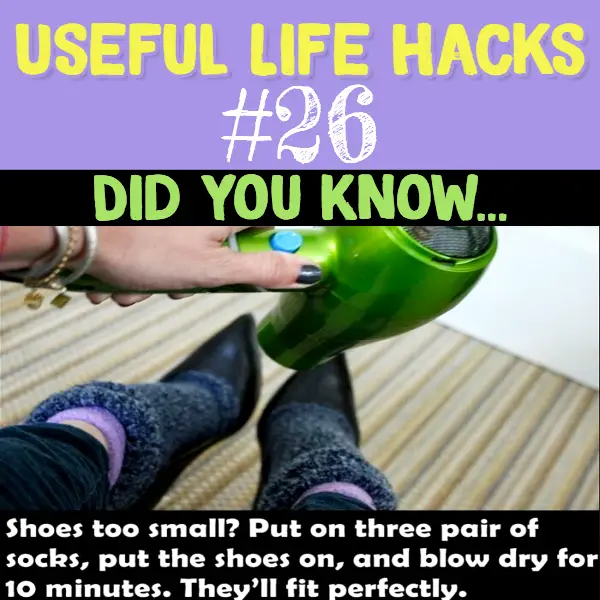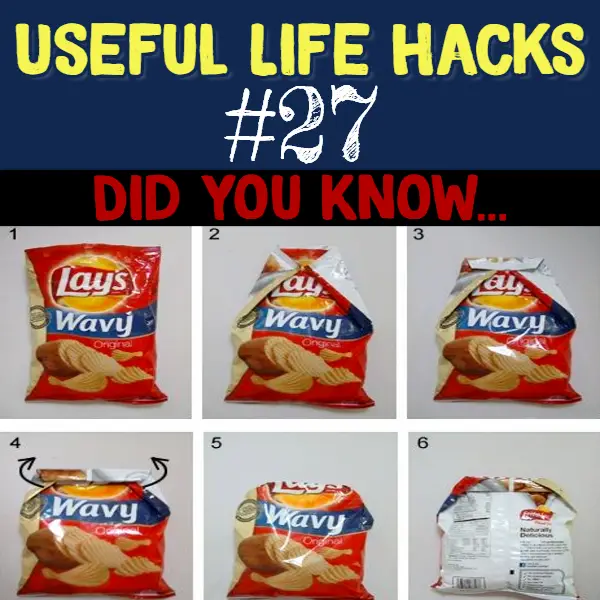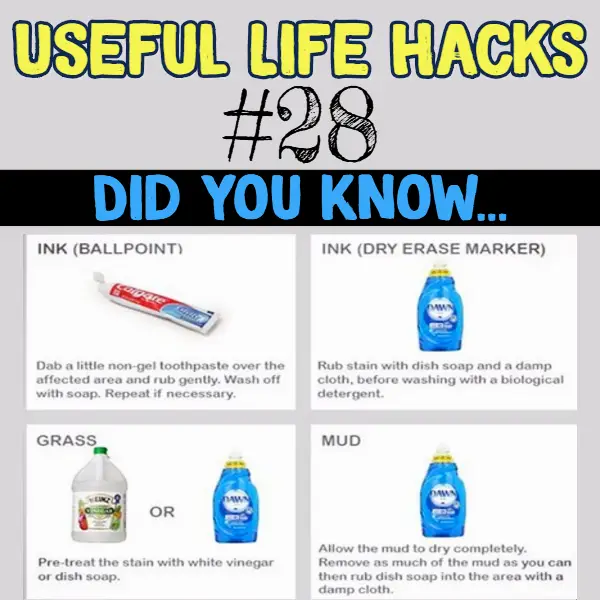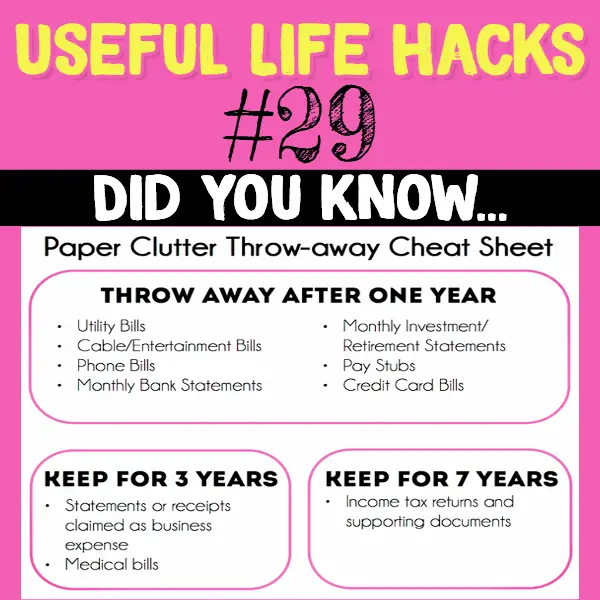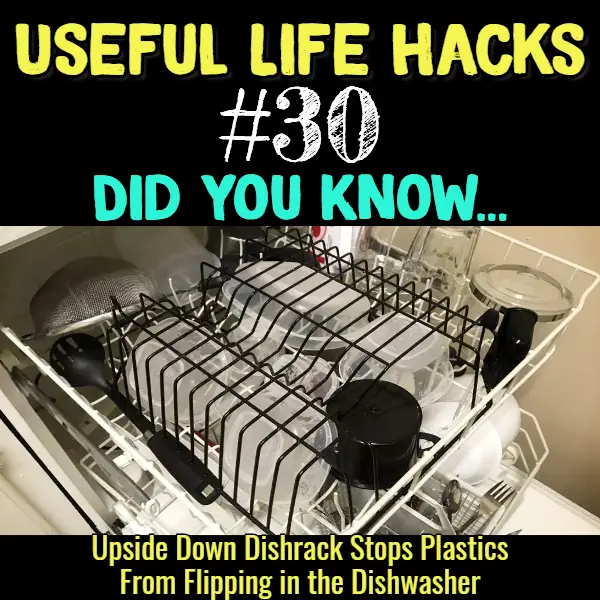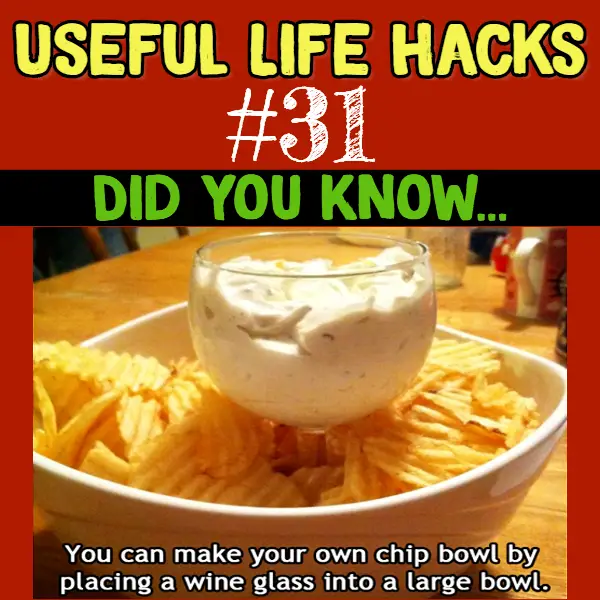 ---
---
Useful Life Hacks We ALL Should Know
Here are the simply brilliant life hacks that will make your life easier from the picture slideshow above:
1 – Useful cleaning hack using Dawn dishwashing soap to kill fleas.
2 – How to get rid of a headache WITHOUT medicine.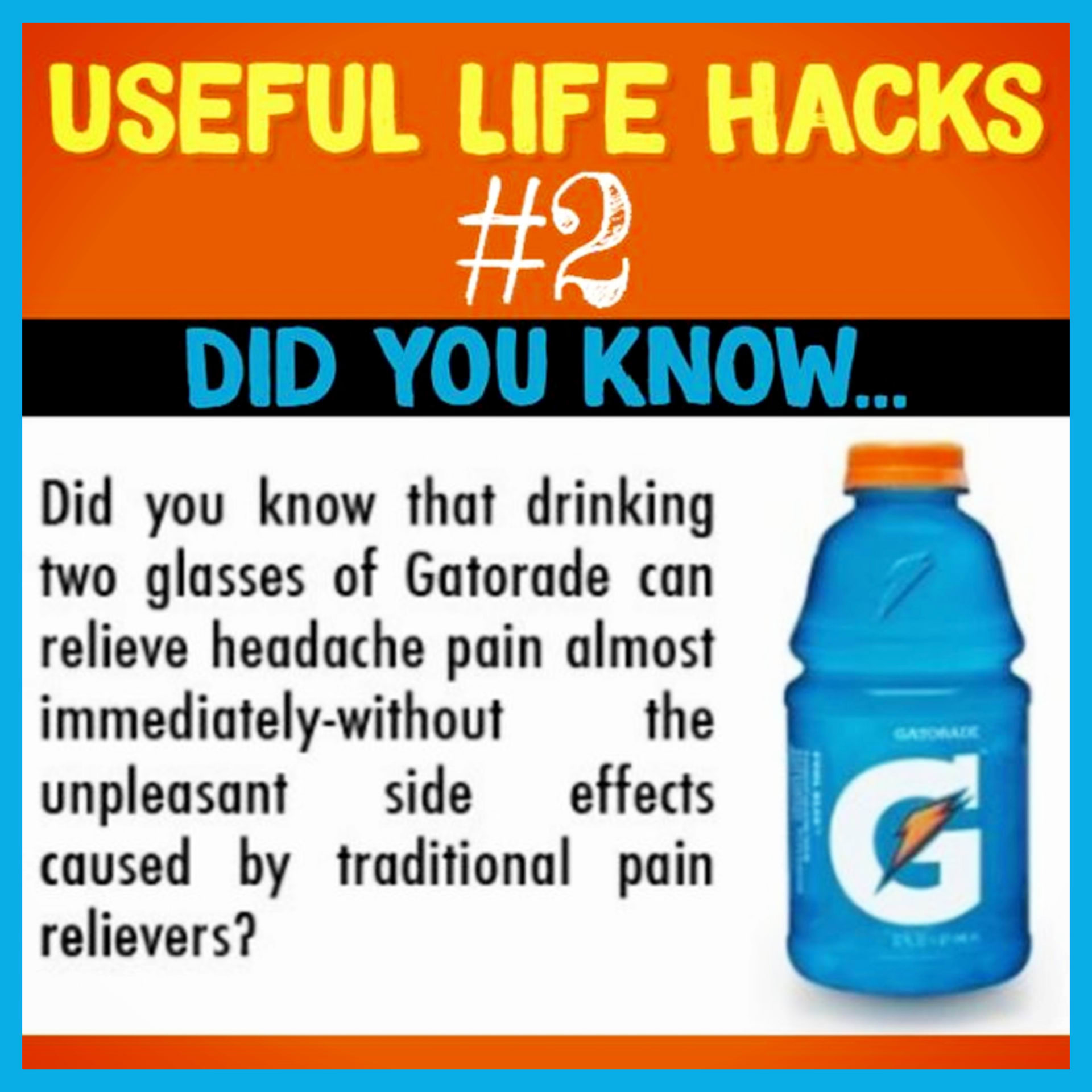 3 – Beauty hack for blemishes and pimples.
4 – Clever hack using a common cleaner as a bug and insect killer.
5 – Clever life hack to remove splinters.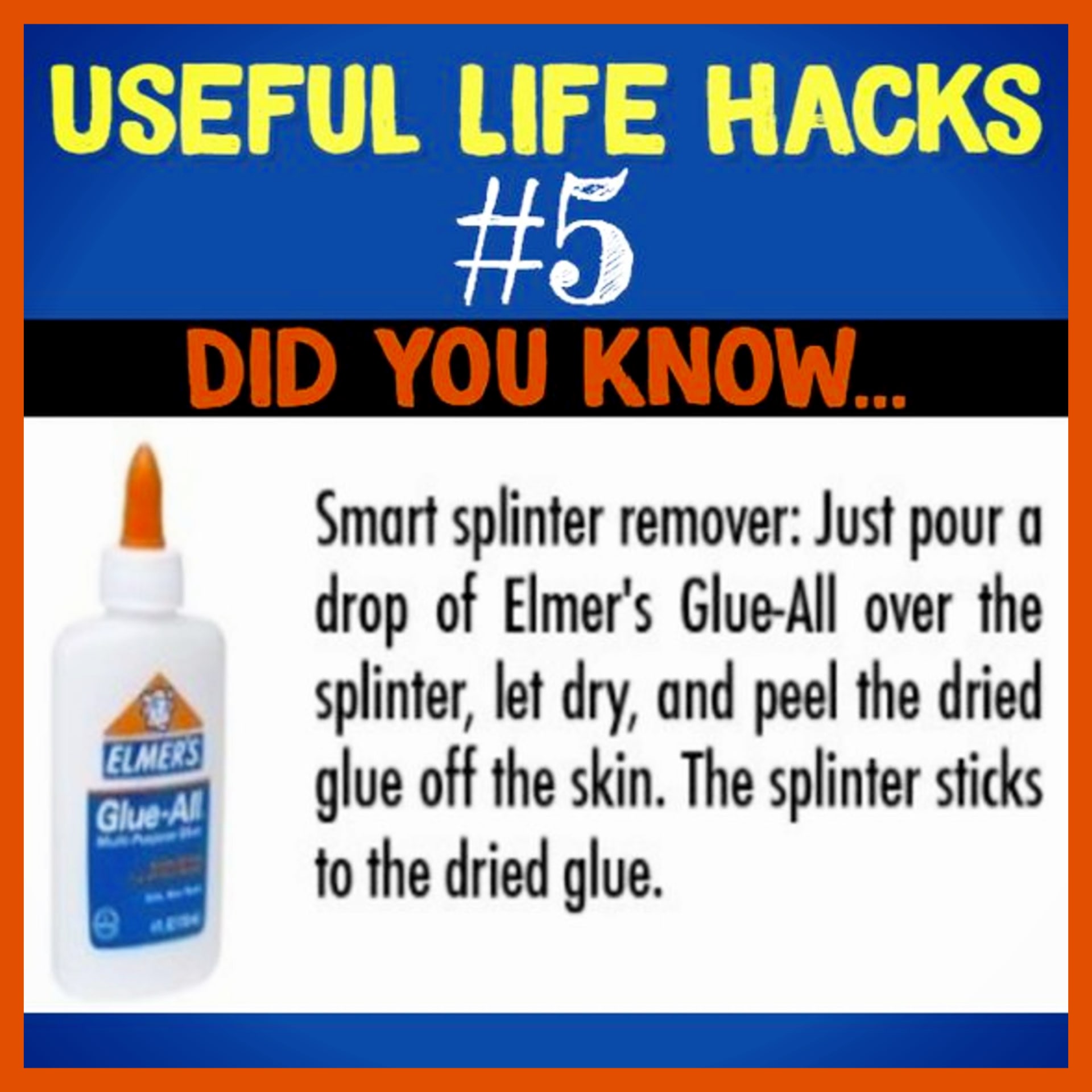 6 – Does your dog stink? Try this.
7 – Who knew this common household item removes ear mites from cat's ears?
8 – Simple car hack to make your car smell good.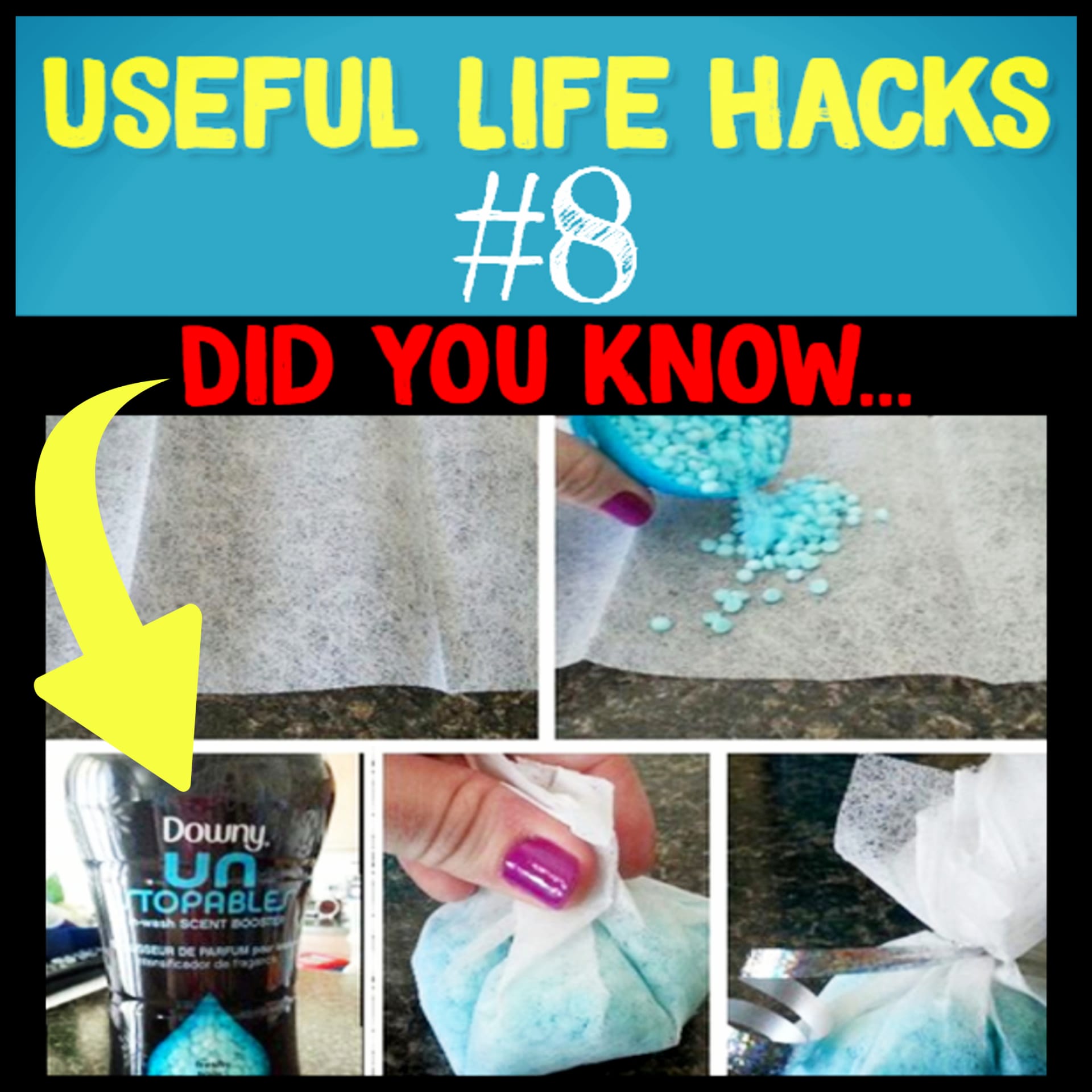 9 – Creative way to store craft supplies.
10 – DIY ribbon dispenser to keep your ribbon organized and clutter-free.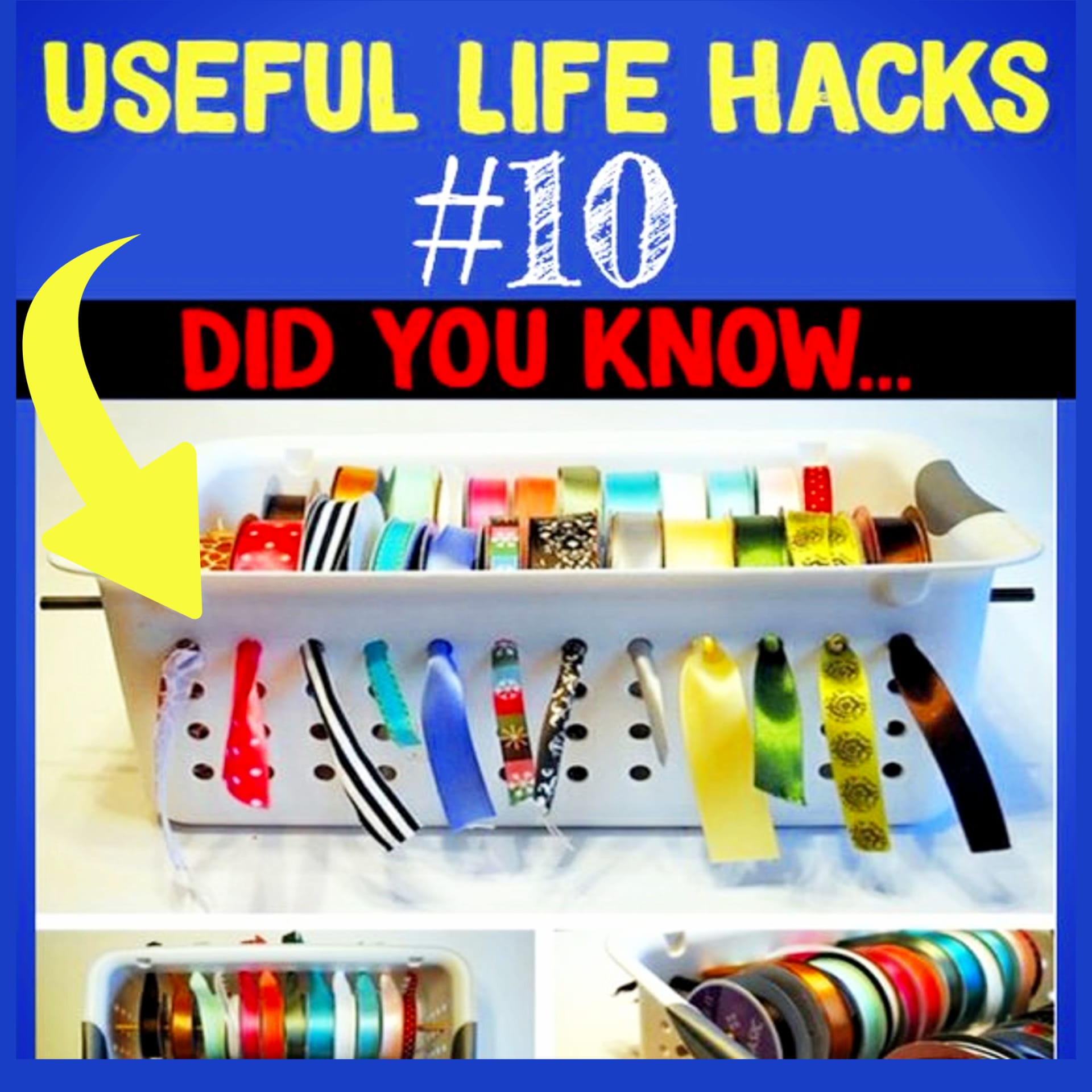 11 – Simple refrigerator organization hack to prevent waste.
12 – Another refrigerator organization hack that is simply brilliant!
13 – Under the sink Dollar Store organization hack.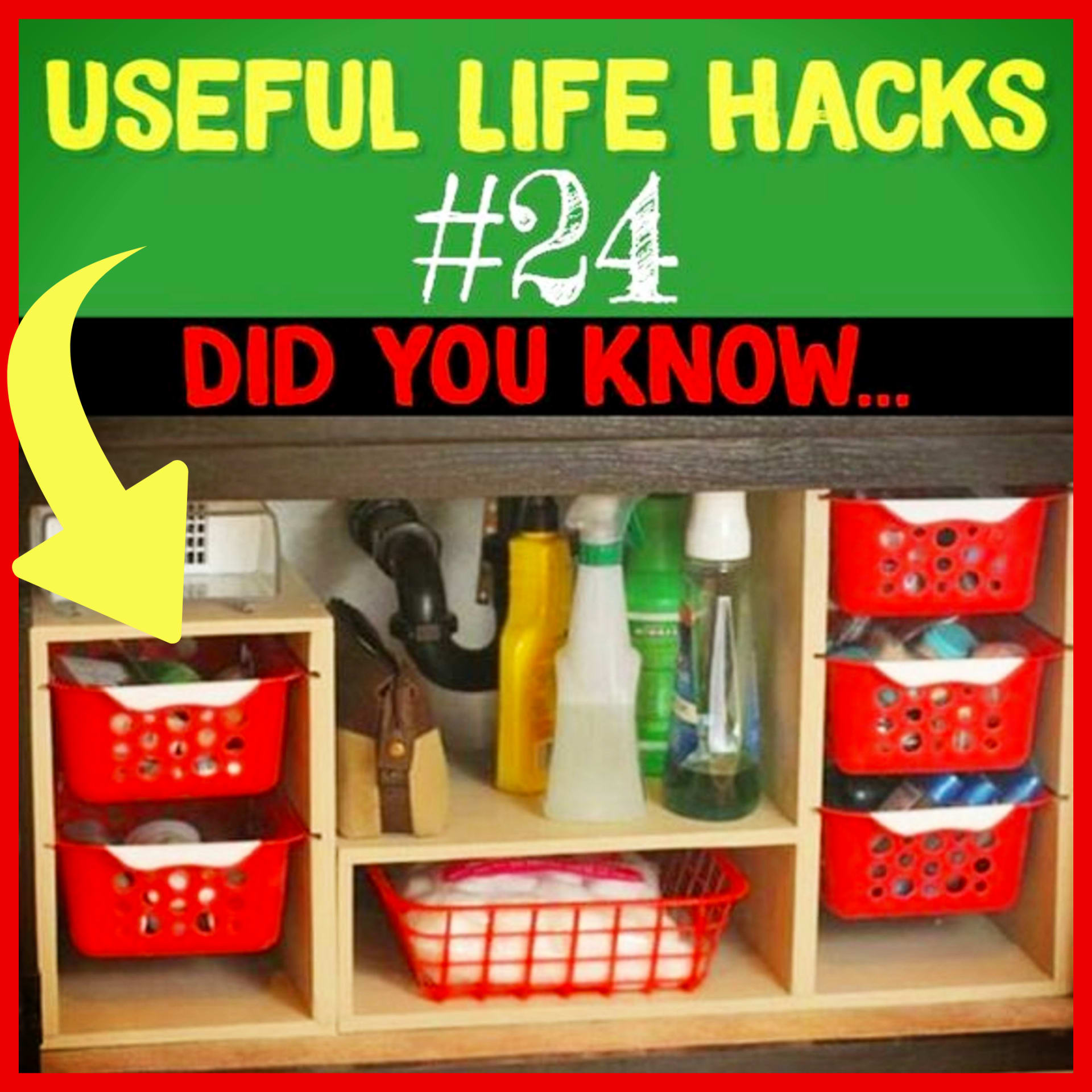 14 – Sure wish I had knew this household hack BEFORE I cut my hands all up!
15 – Common household item that removes blood stains.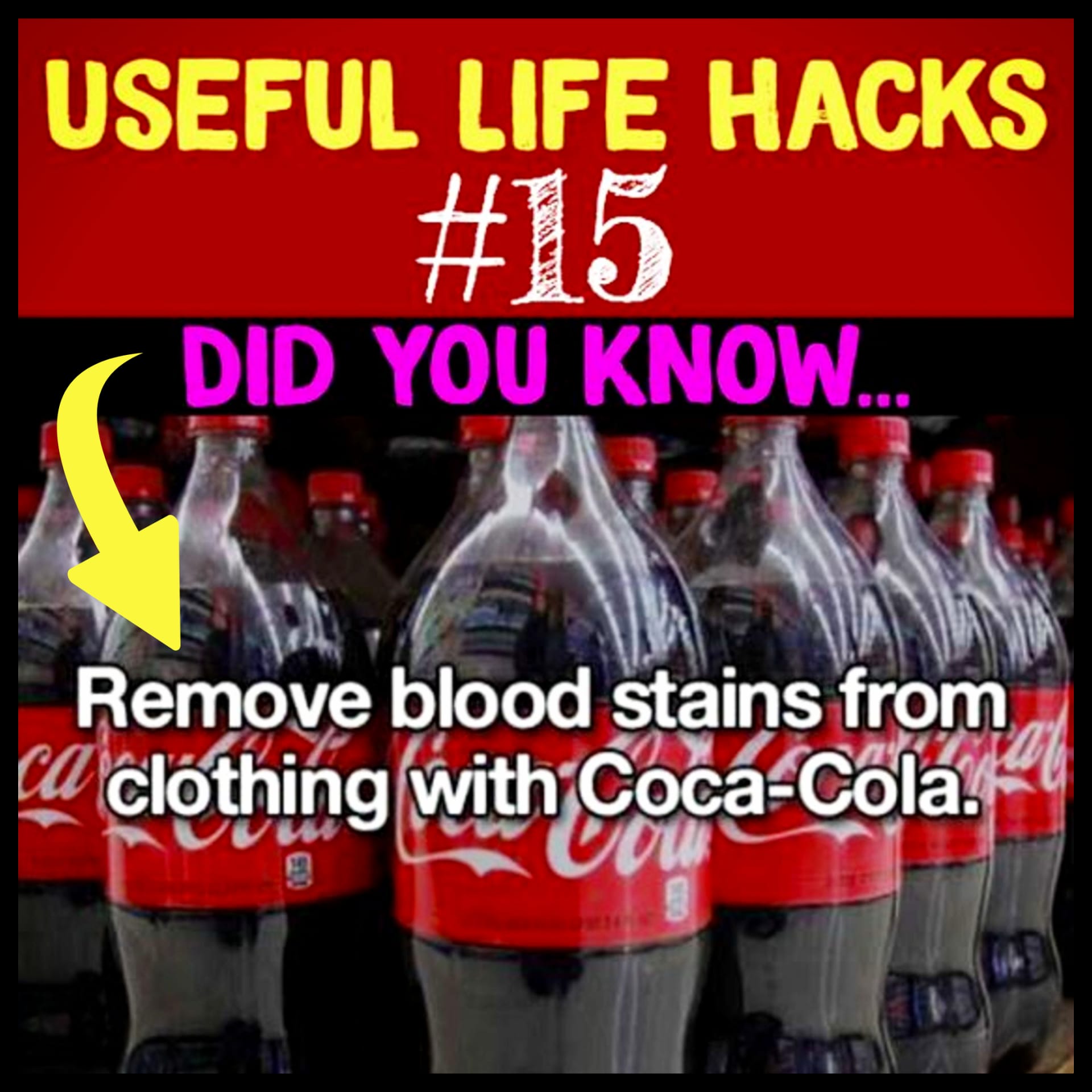 16 – Clever hack to organize electronics wires.
17 – Who knew this little hack made your food reheat better in the microwave?
18 – Clever little life hack for young children falling out of bed.
19 – How to fit two bowls in the microwave (pretty genius!)
20 – Kitchen hack to get more space in a small kitchen.
21 – Mind Blown! Why didn't I think of doing this with my toaster?
22 – Creative way to clean your computer or laptop keyboard.
Want Some REALLY Helpful Tips & Tricks?
☑ Read ==> Unf*ck Your Habitat
It's fantastic!
"You deserve better than to live in filth, and with just a little bit of effort and practice, you can easily master the skills and habits you need in order to get and keep your home livable…"
23 – How to power clean your bathroom (the EASY way)
24 – Organizing hack to get organized AND get more storage space under your kitchen sink.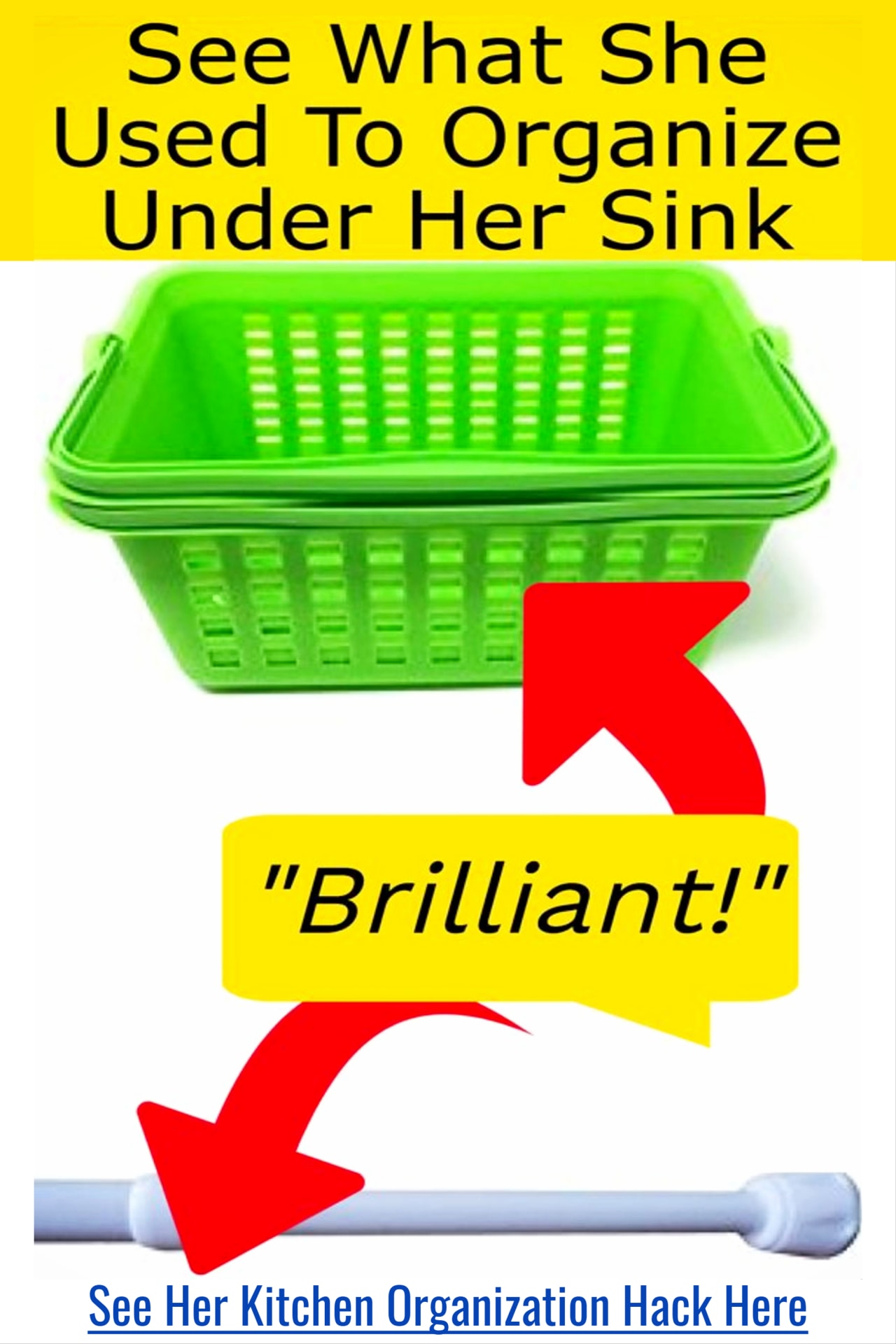 25 – Super simple, yet brilliant, hack for holding your cookbook.
26 – Simple little hack to make your too-small shoes fit.
27 – How to seal a chip bag WITHOUT a chip clip.
28 – Brilliant stain removal hacks using everyday items.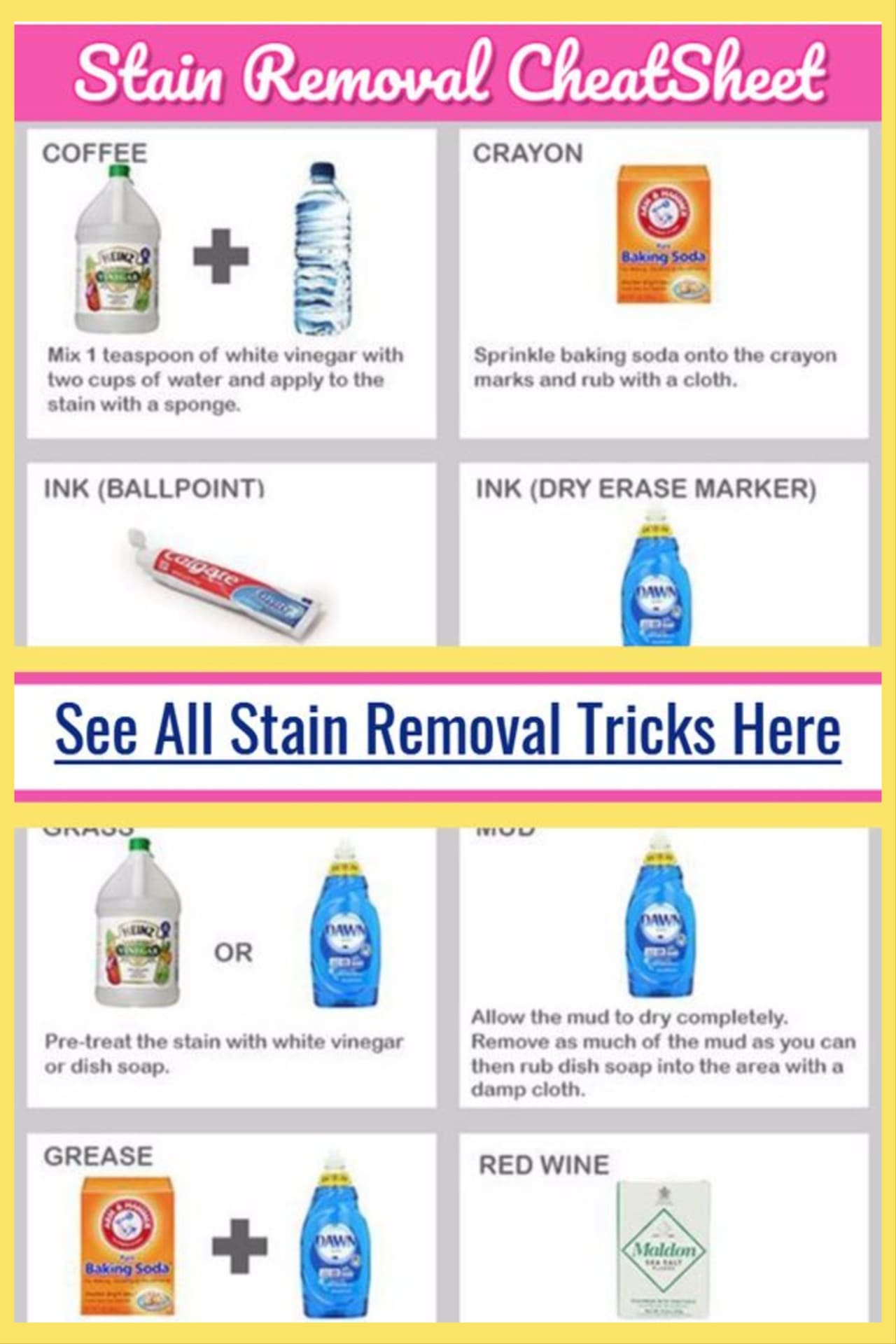 29 – Paper clutter tips and tricks for keeping important documents, paperwork and bills.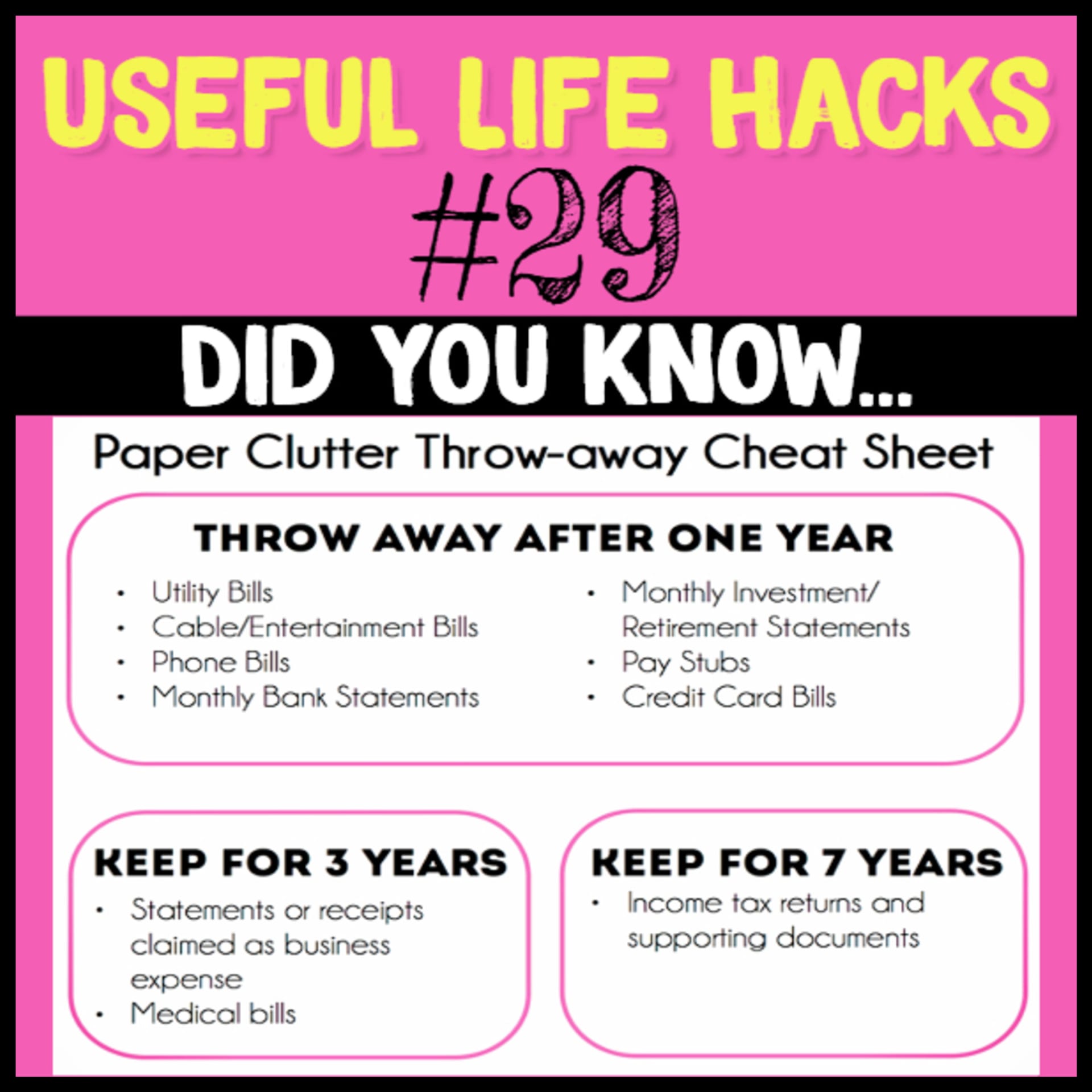 30 – Dishwasher household hack that really works!
31 – Party hack that I think is simply GENIUS!
Miss Anything?
Pin For Later?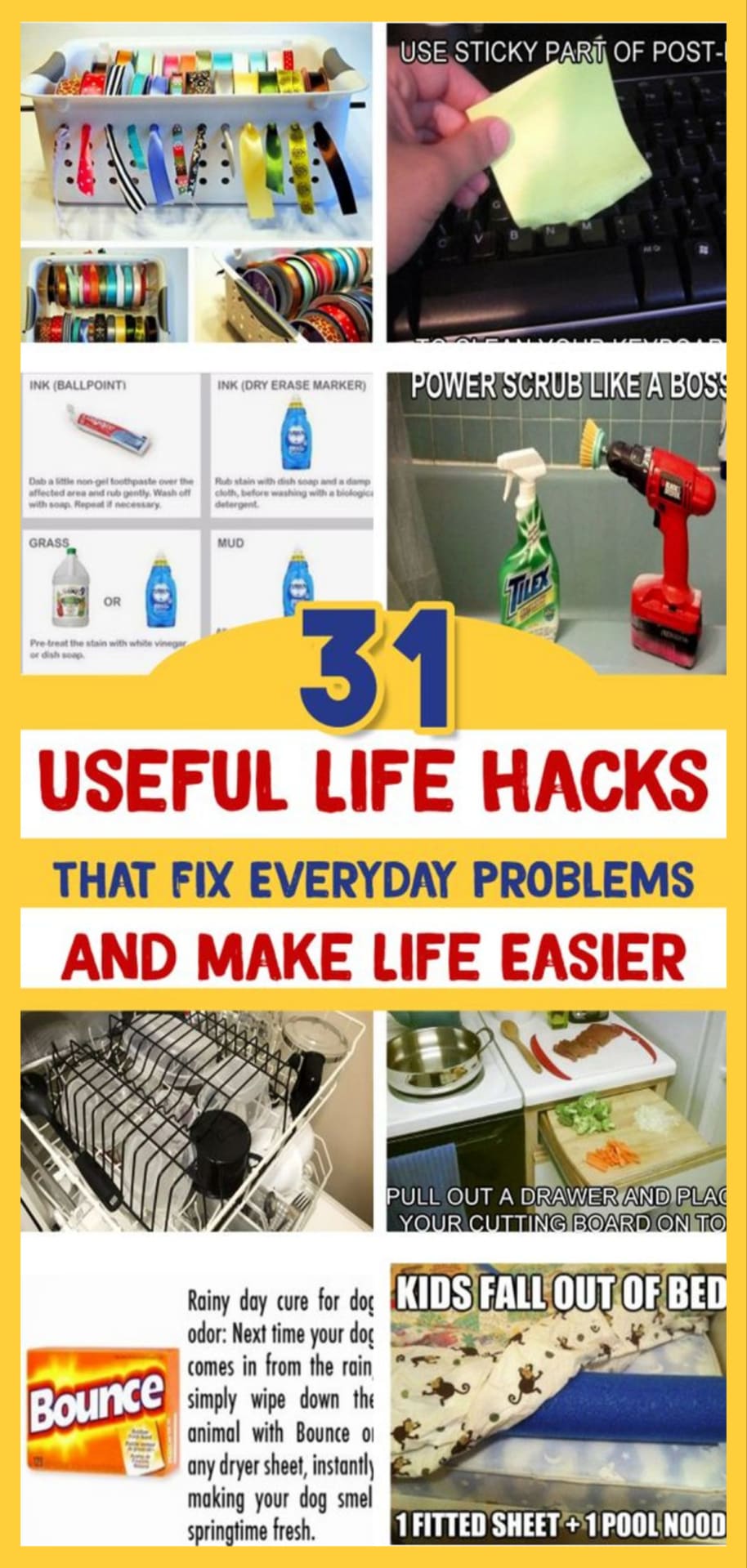 ---
My House Was a MESS!
And my anxiety was through the roof!
I needed a plan to get it together - it was all pushing me over the edge.
Thing is - we
LIVE
here... I never had the fantasy that my home would ever look "Pinterest perfect".
I simply wanted more control, less clutter and much less anxiety.
I finally found something that worked for ME.
My house is now easier to clean - I can now clean it in minutes, instead of hours.
I can now actually FIND the things I'm looking for.
I learned some simple decluttering systems that make me much more efficient every day - and I'm more relaxed and less overwhelmed all the time (finally)
My house now looks pretty darn good almost all the time.
Best of all - I no longer stress about guests unexpectedly showing up.
Turns out, it was so much easier to do than I ever expected.
This is how I did it
.
---
Love useful life hacks like these?
So do I!
See my favorite Home Organization Hacks Here