59 Of The Best Homemade Chore Chart Ideas For Kids of ALL Ages –
Take a look at these super simple "do it yourself" homemade chore chart ideas and chore board ideas for kids AND for multiple kids.
These job chart ideas really help to get your kids to do their daily chores and responsibilities WITHOUT nagging! Chore chart ideas to make for toddlers, preschoolers, kindergarten and grade school ages, middle schoolers, tweens and teens too!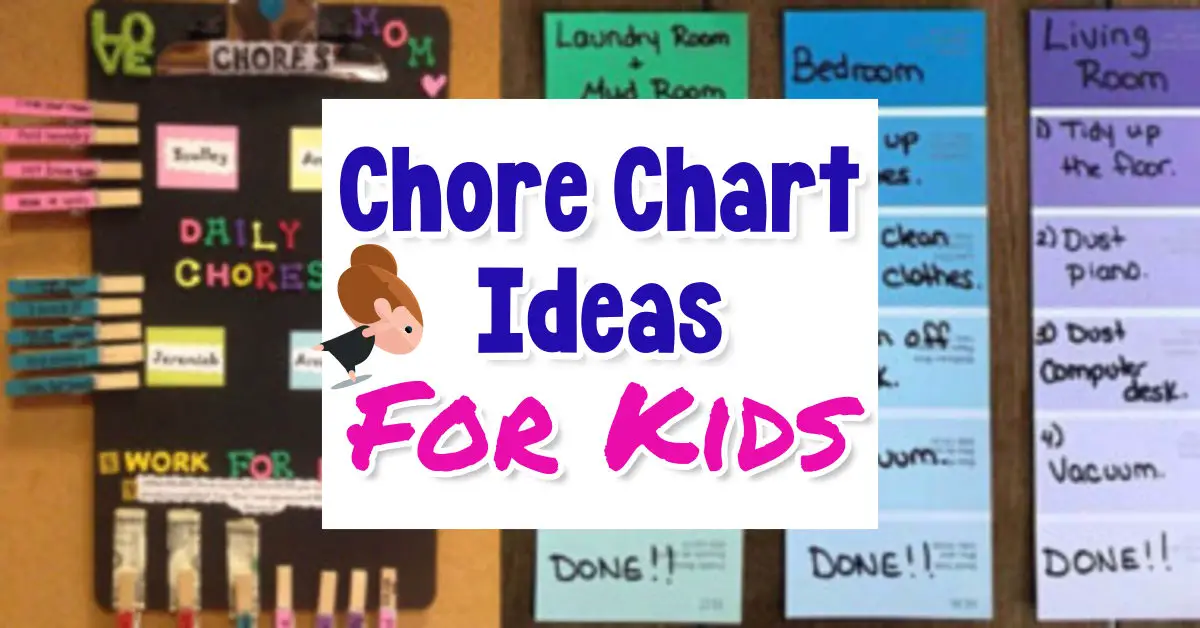 Welcome to Decluttering Your Life - we hope you enjoy our quick decluttering tips, organization ideas and simple DIY solutions for your home - posts may contain ads & affiliate links - that's how we keep the lights on =)
---
---
---
Chore Chart Ideas
Ready to whip your cleaning schedule into shape with HELP from your entire family? Perhaps all you REALLY want is a less stressful Mom Life that does NOT include nagging all day long to get your kids to do what they're supposed to do every day?
Why not make a chore chart like one of the awesome ideas below!
Research from Child Psychiatrists (1) suggests there are benefits to including chores in a child's routine as early as age 3. Children who do chores may exhibit higher self-esteem, be more responsible, and be better equipped to deal with frustration, adversity, and delayed gratification. These skills can lead to greater success in school, work, and relationships.
Those are some strong reasons to have your kids do chores, right?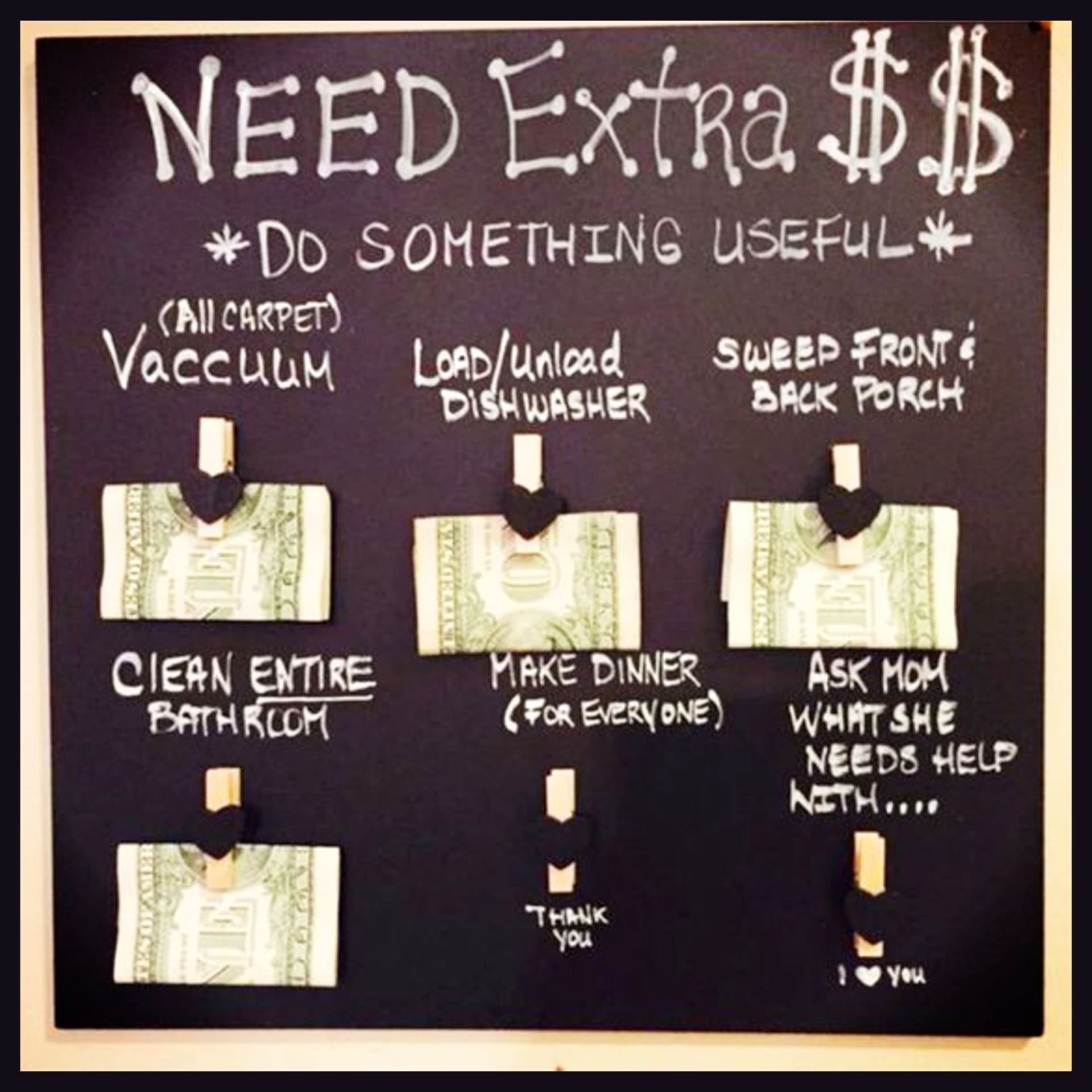 Chores For Kids By Age
Before we jump in to the pictures of chore chart ideas you can make, lets talk about age appropriate chores for children.
This chore list for kids by age (2) you see below can help you make an age appropriate chore chart for YOUR child.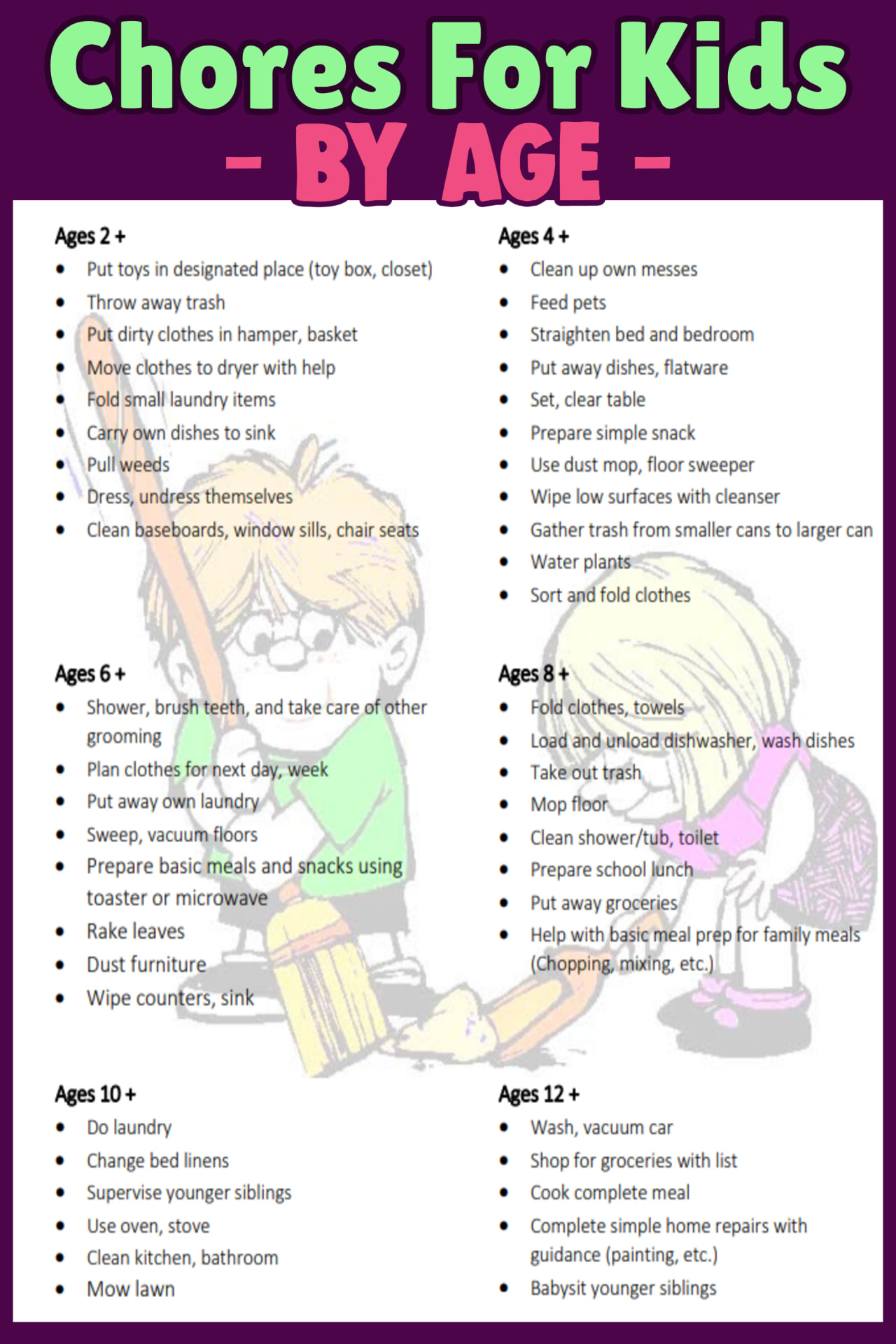 It's very important that the chore chart you make has age appropriate chores – you want to set your child up for SUCCESS and not overwhelm them with jobs to do that are not suitable for their age and development level.
The daily chores teens can do is VASTLY different from the chores 4 or 5 year olds can do so be extra sure their unique responsibilities and household chores list is suitable that each unique child.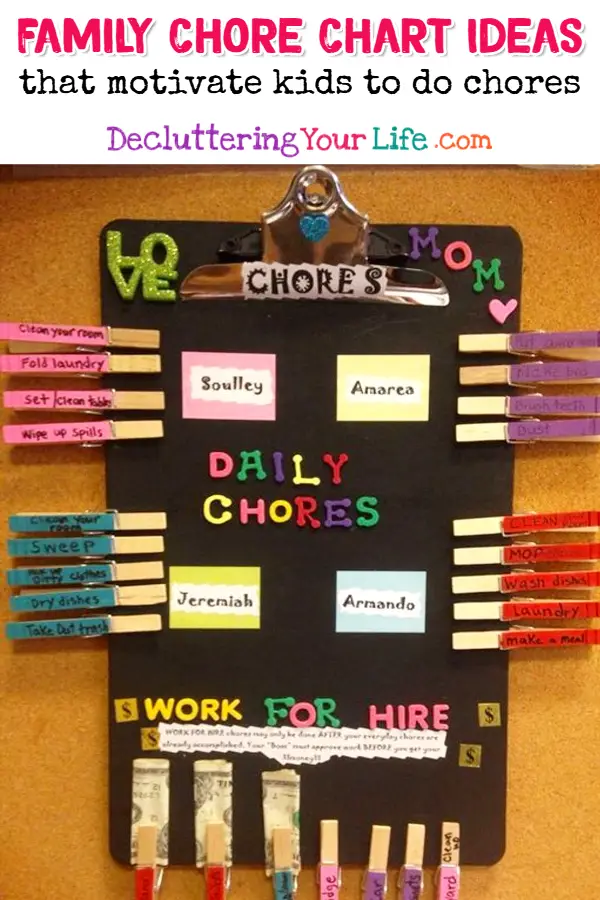 When it comes to
decluttering your life
, we mom's KNOW that we have to get the kids organized, too.
In our family, EVERYONE pitches in and helps with the household chores.
The hard part is not getting the kids to DO their chores, it is that feeling of constant nagging to remind them to do their chores.
I've found that using a simple DIY chore chart really helps the kids stay on task and get their chores done – and can actually makes chores fun.
In fact, the entire family is now SO much more organized since I started using chore charts and our family command center – it sure has made MY life easier!
=> See LOTS of Chore Chart Ideas Here
Learning responsibility is really important for kids, we all know that. We also know that having kids pitch in with the day-to-day chores around the house helps EVERYONE in the family (mainly – MOM!)
This mom found out some amazing things after having her kids do chores for 12 months…
Whether you just want some help around the house, want your kids to be more responsible – or, your kids want to earn some extra cash for helping out – you can make an easy "chore chart" or responsibility board system to keep track.
Chore Charts For Kids
Below are the best homemade chore chart ideas for kids including chore checklists poster boards and DIY chore charts with and without an allowance system.
You can easily customize each idea and fill in the blanks with the chores YOUR child needs to do – or just use the ideas 'as is'.
You can include with an allowance system with your chore chart to really motivate your kids to help and do their chores (chore boards with MONEY are great motivators!) – or you can make a chore chart with any type of reward system that works for your family.
DIY Chore Chart Ideas PICTURES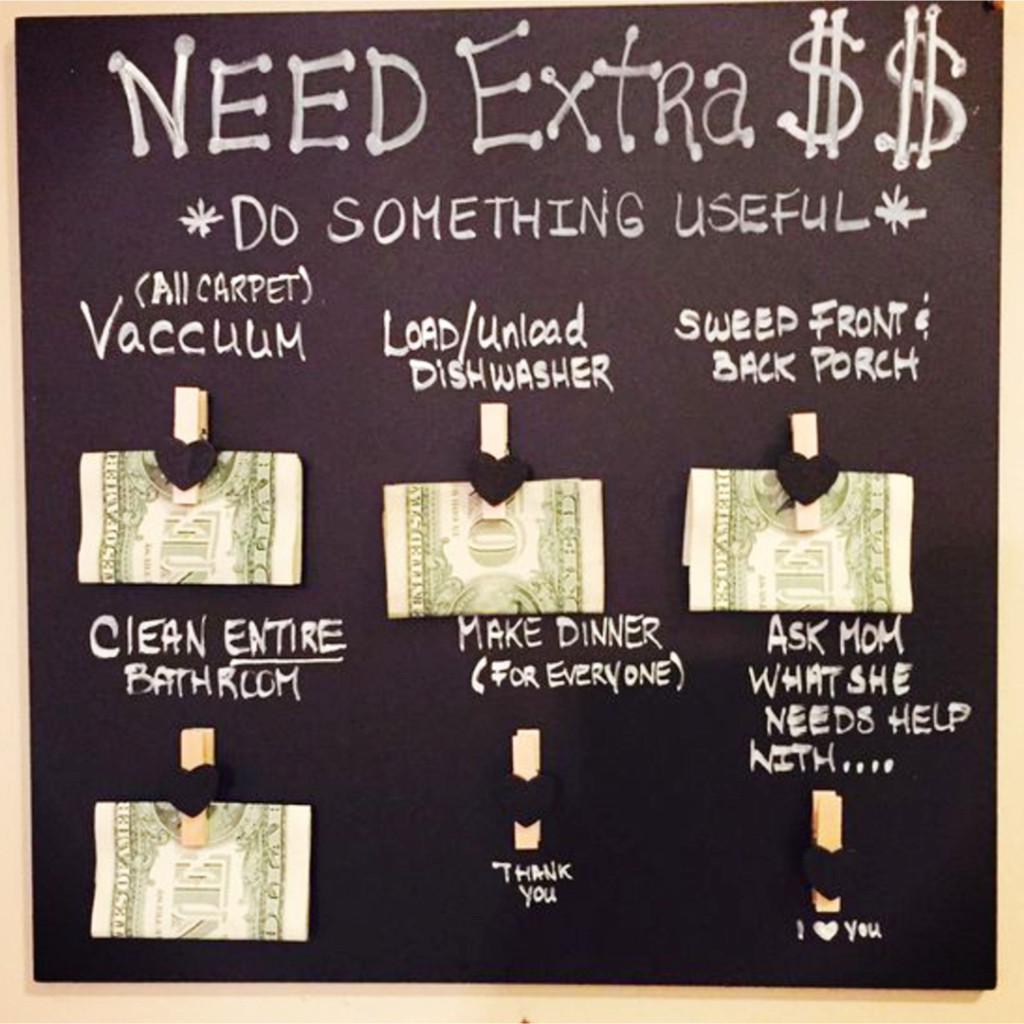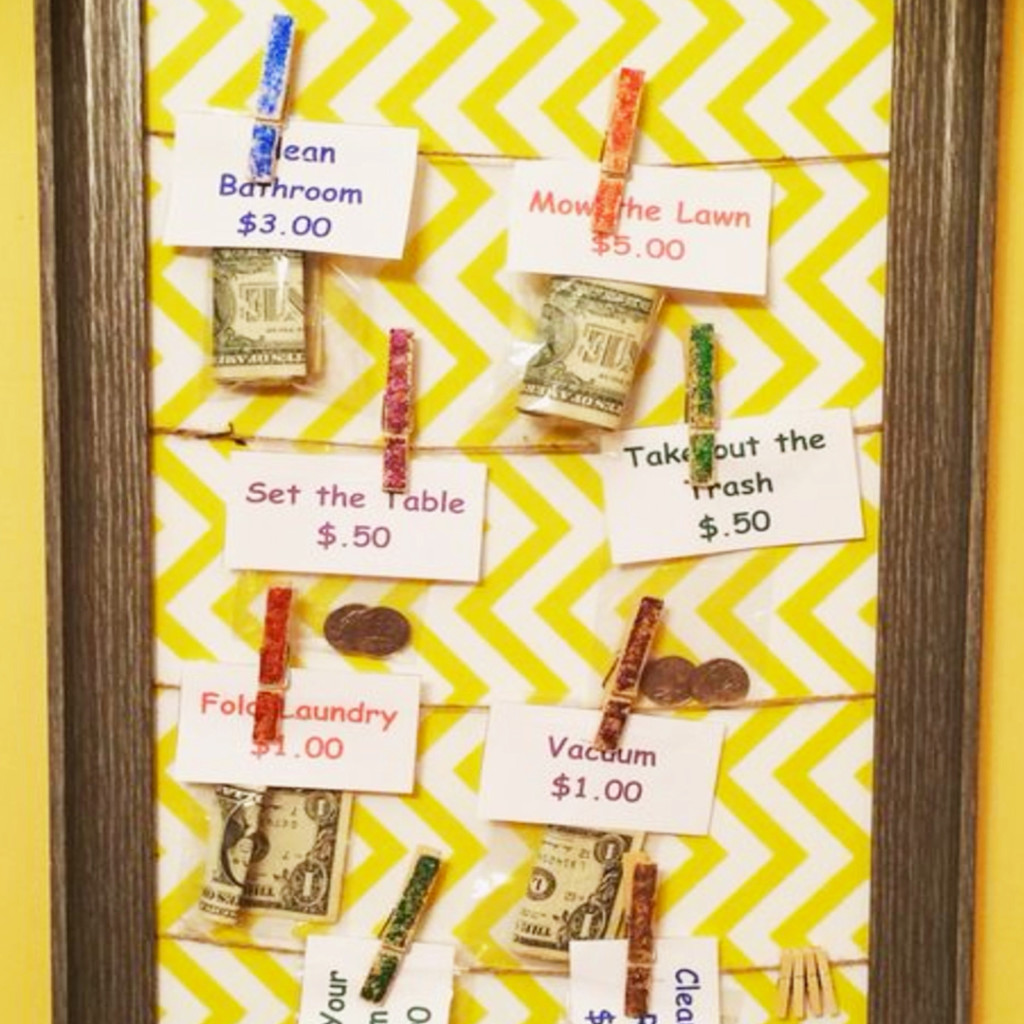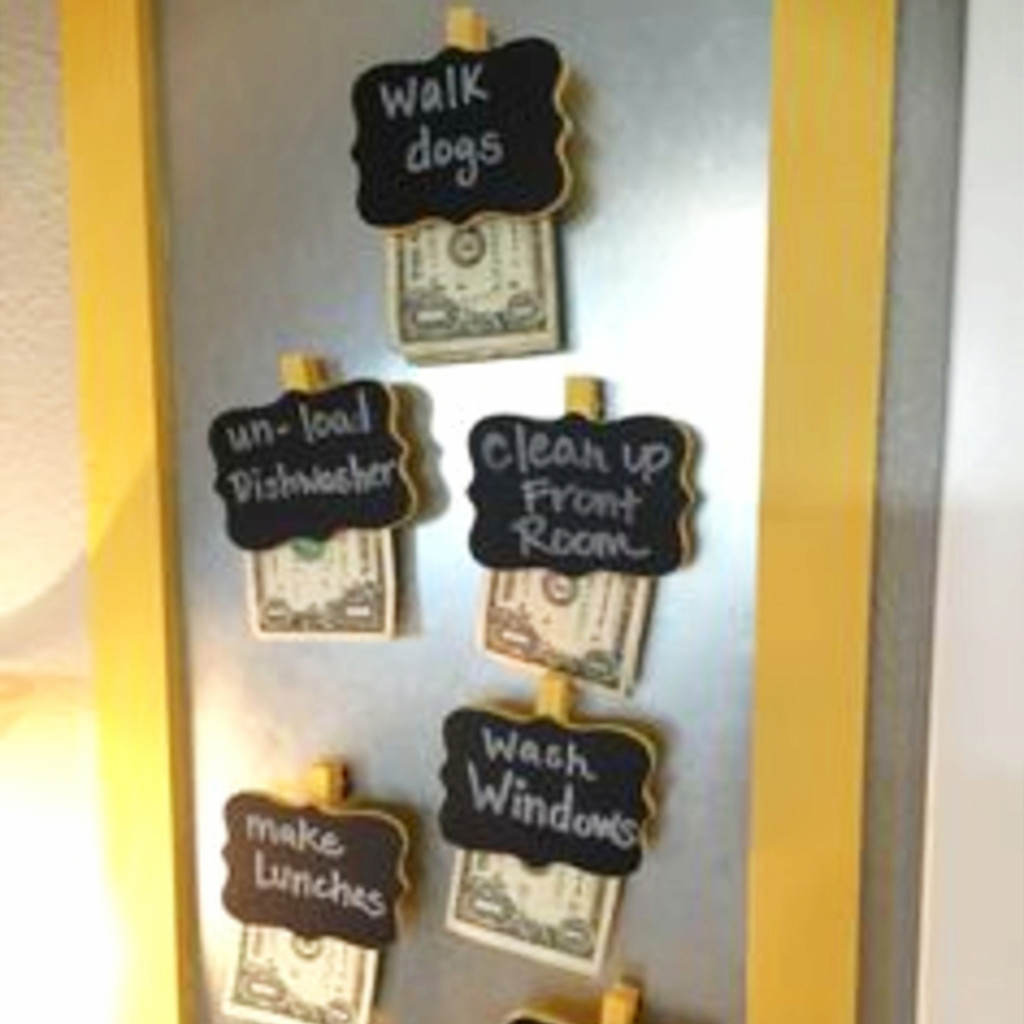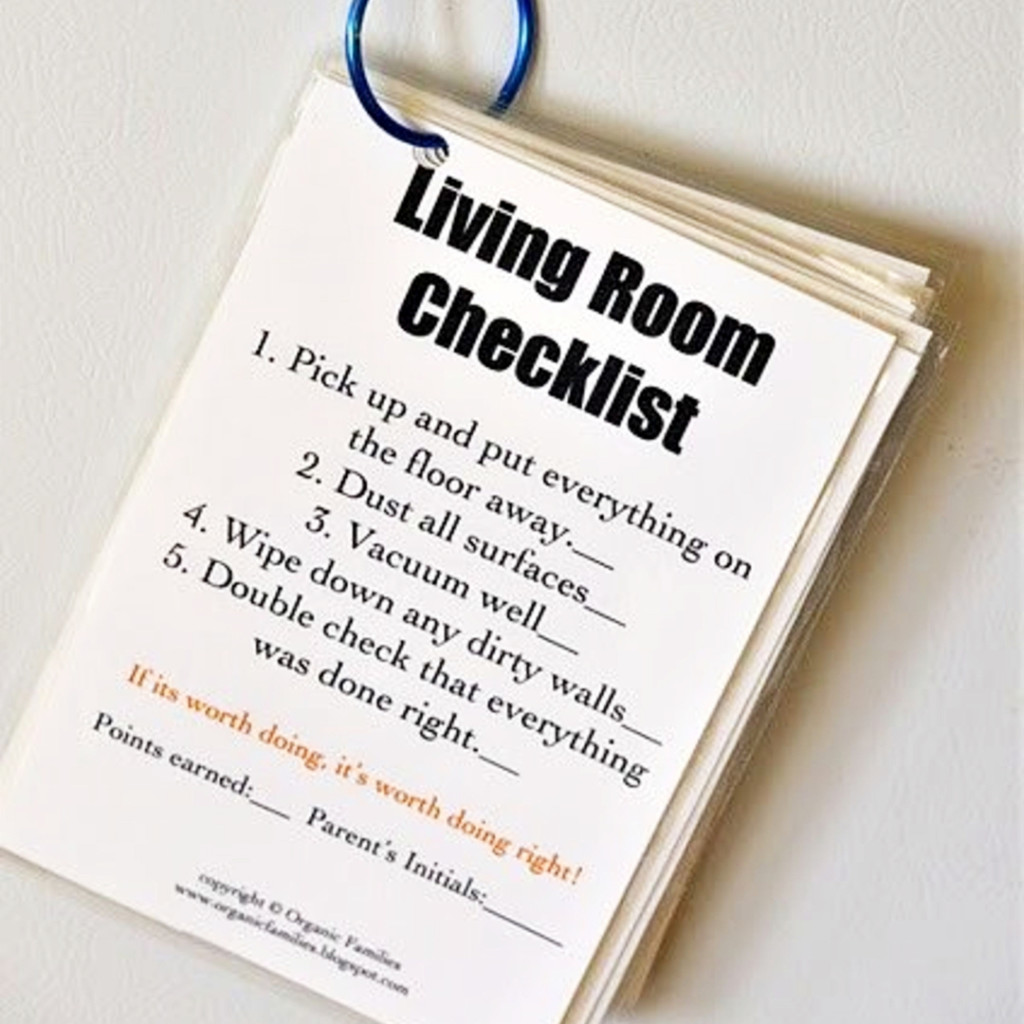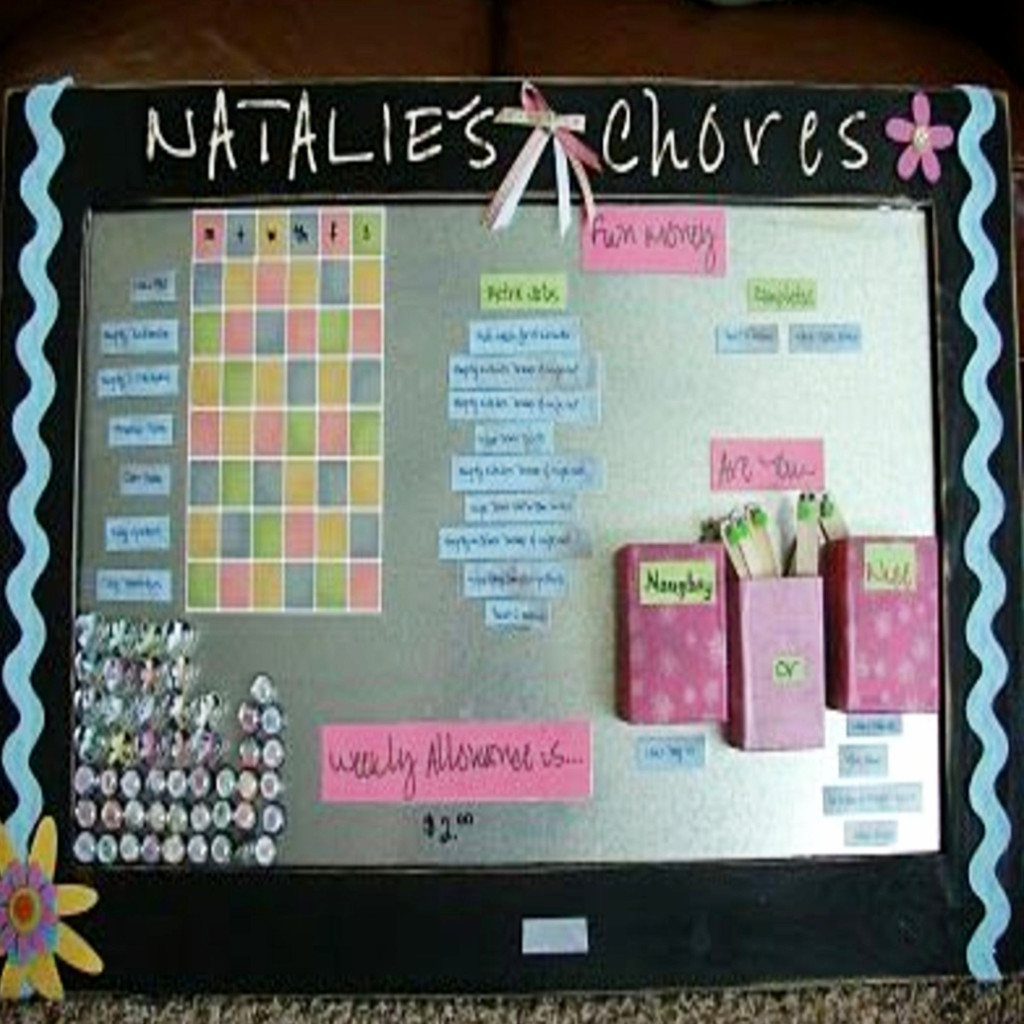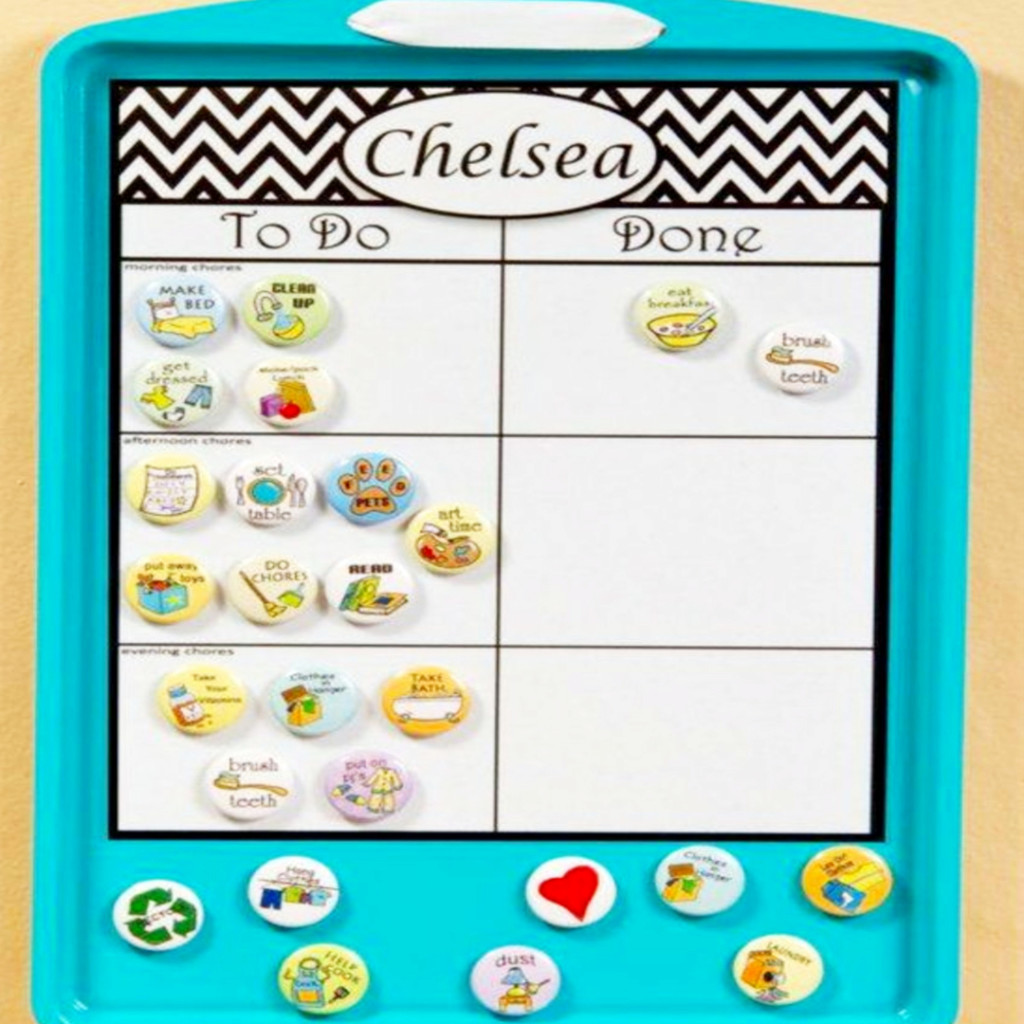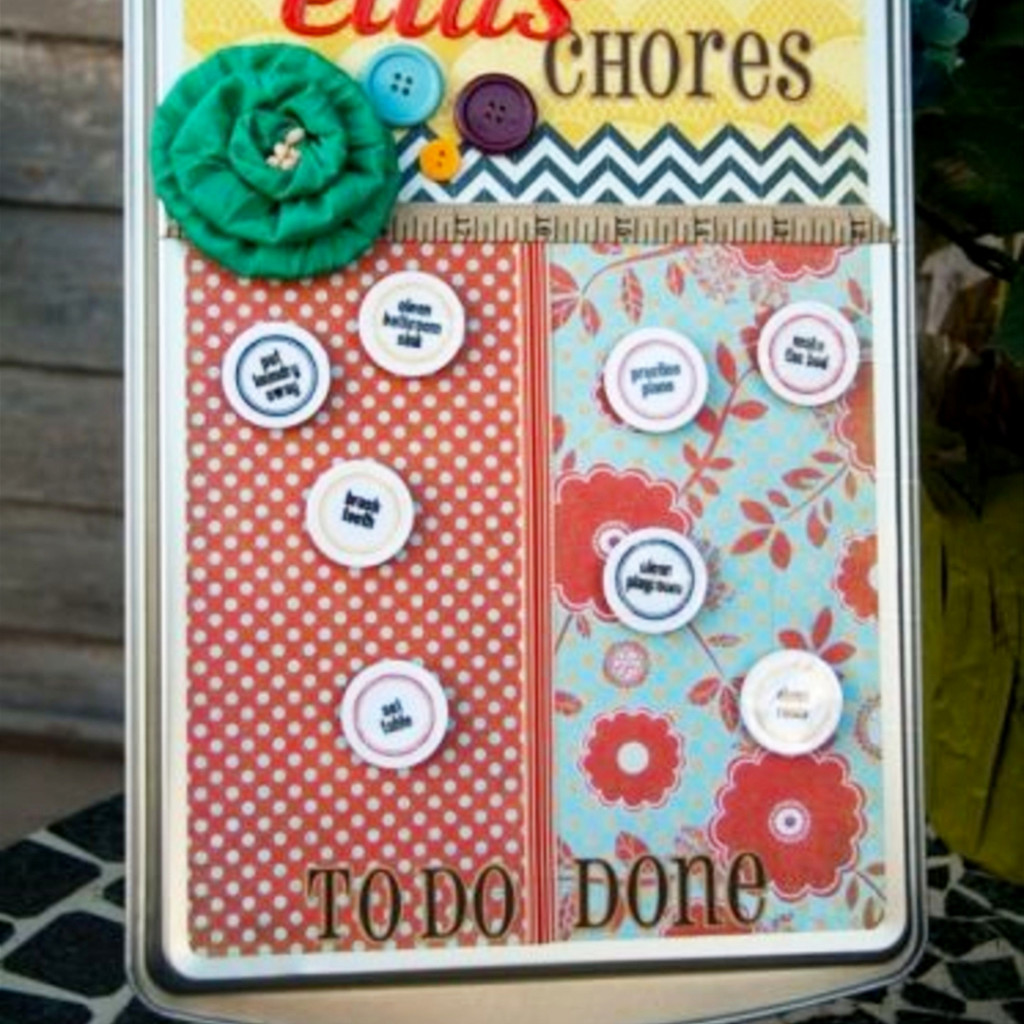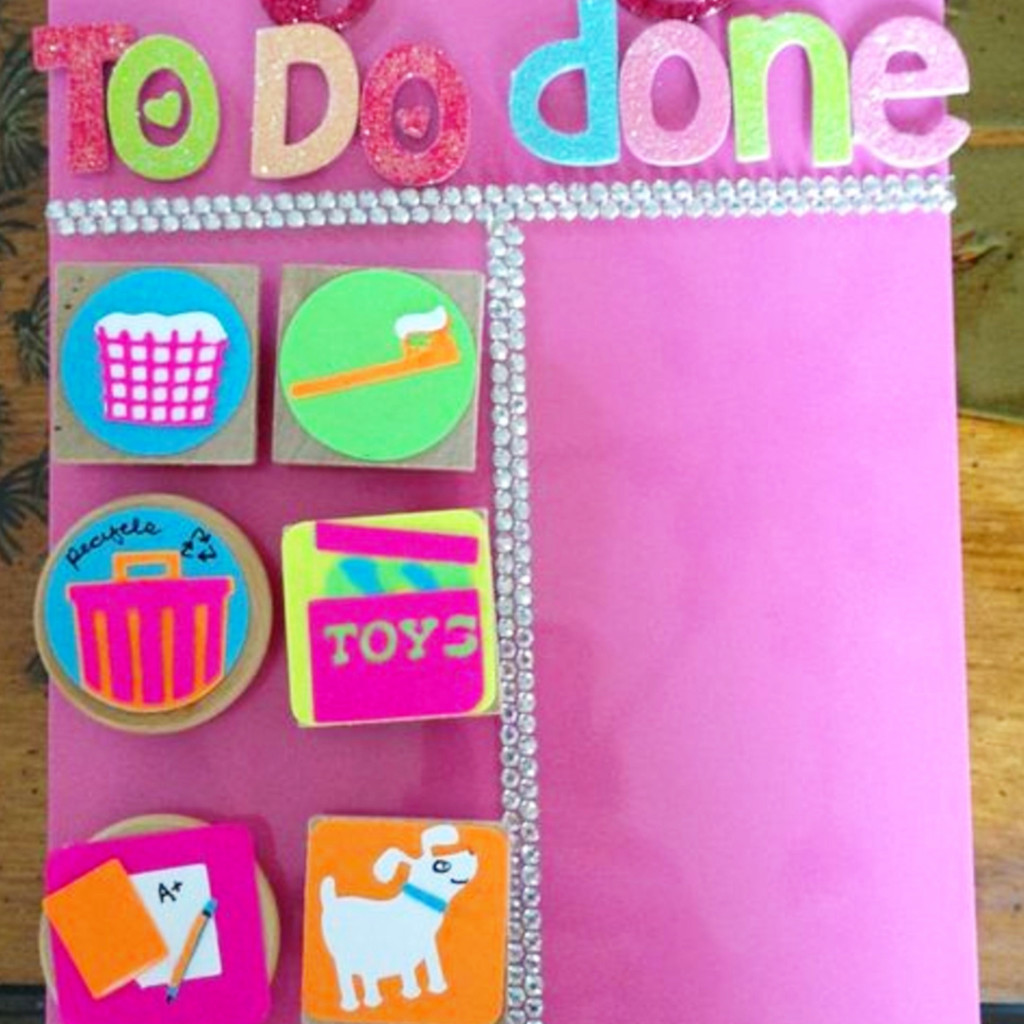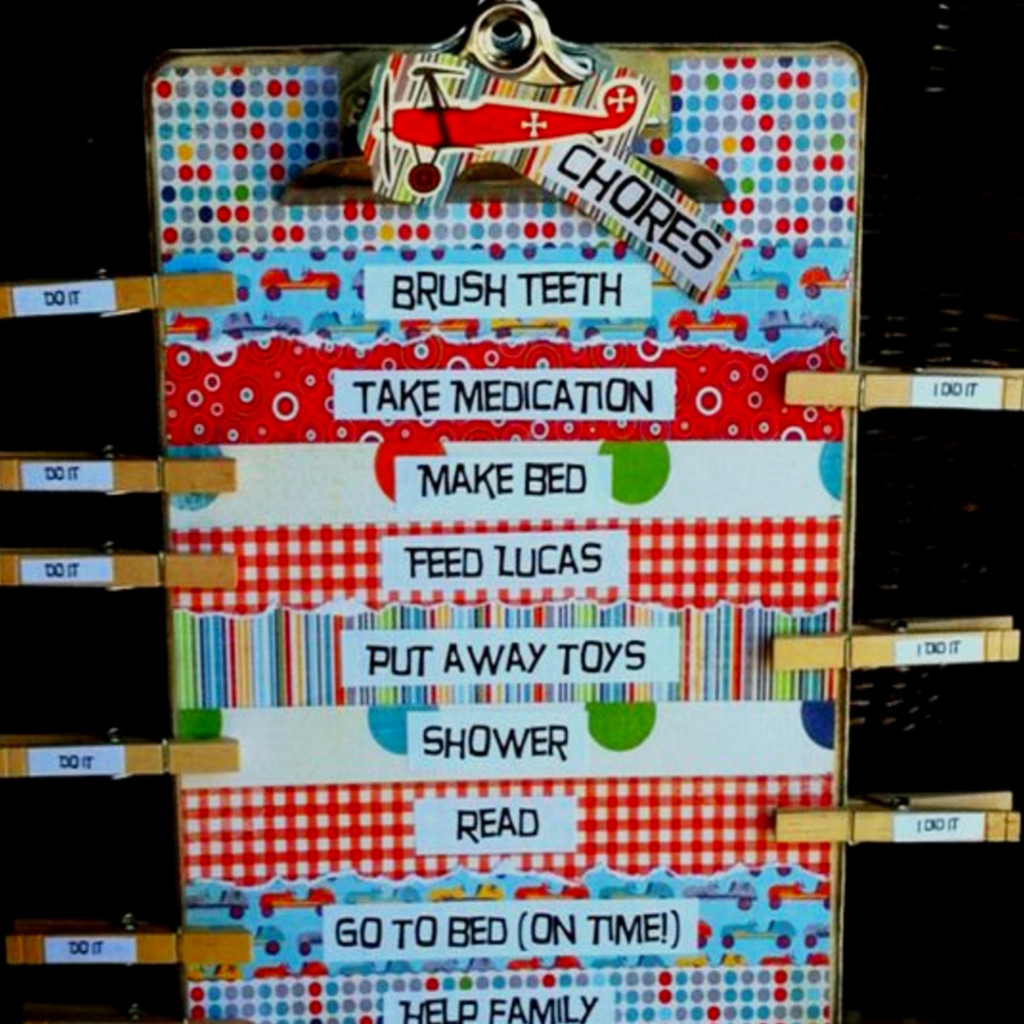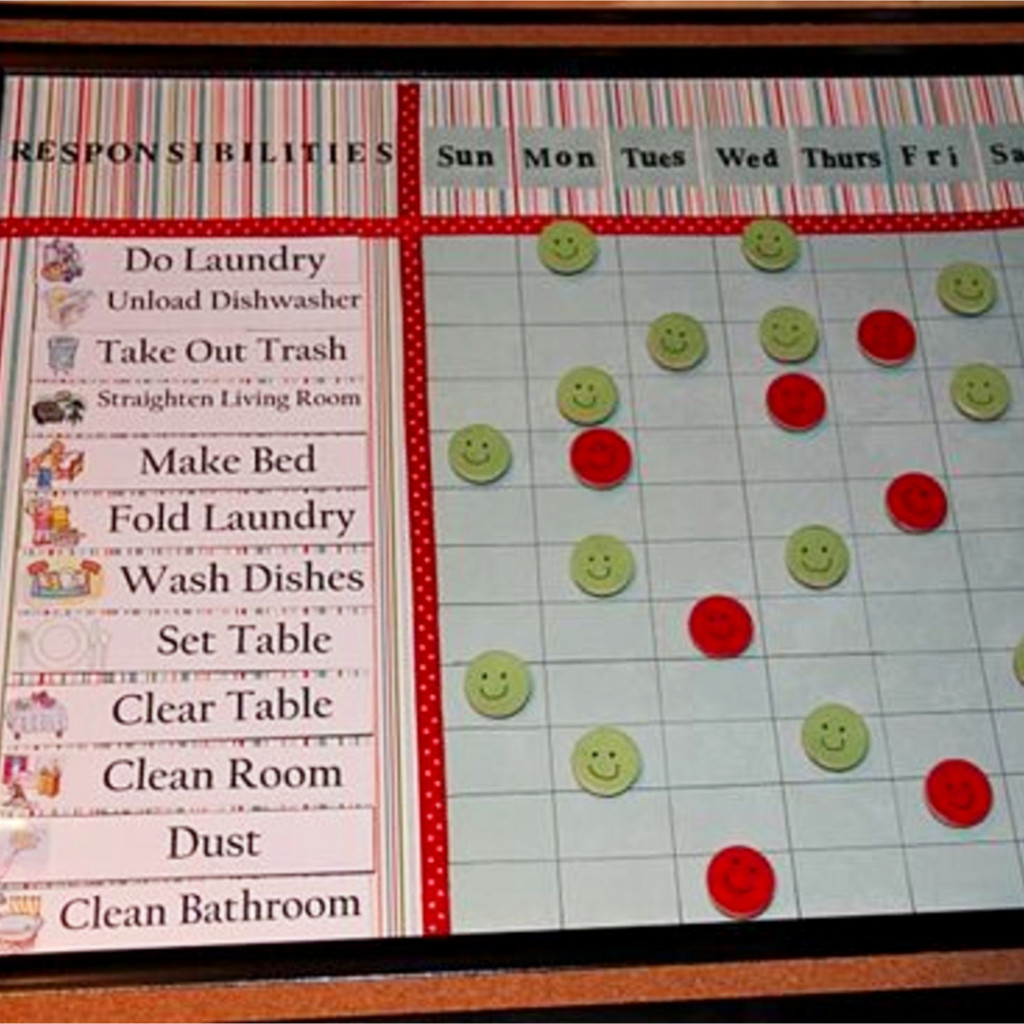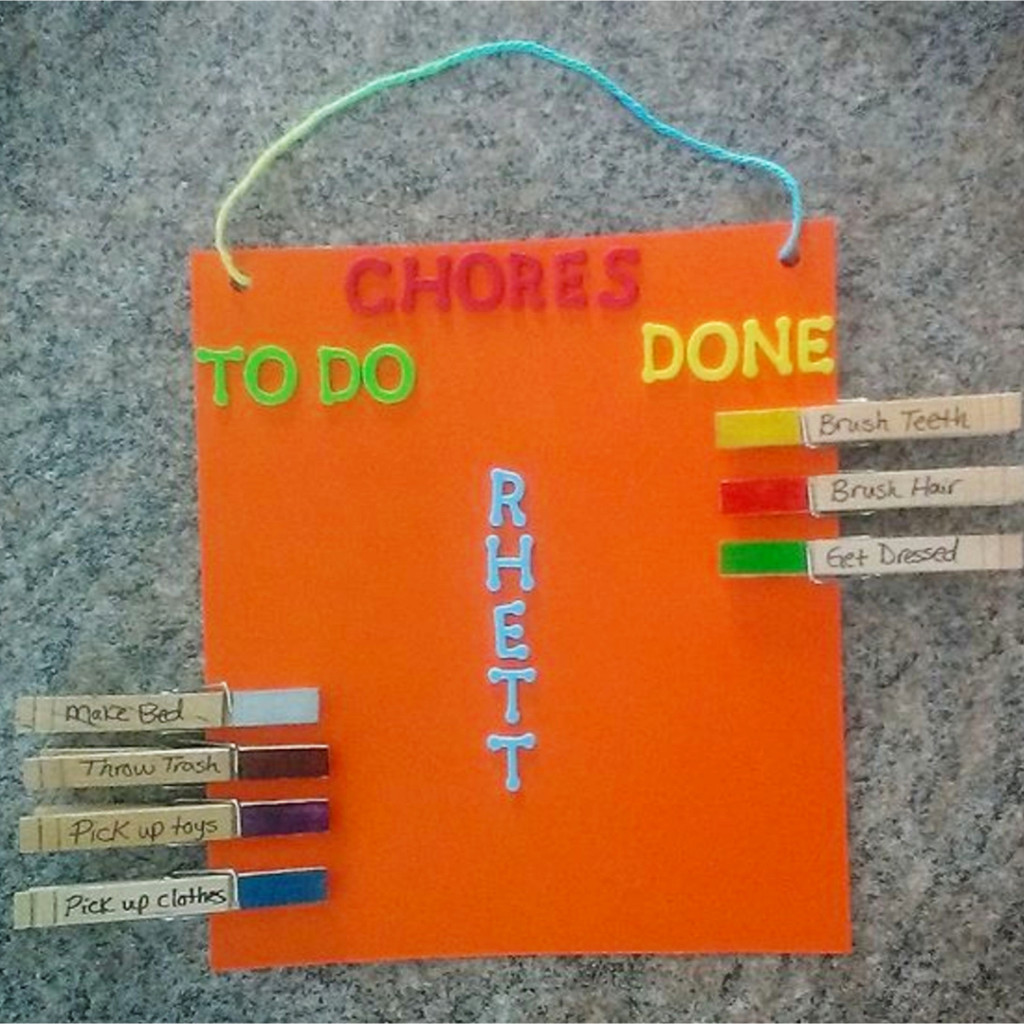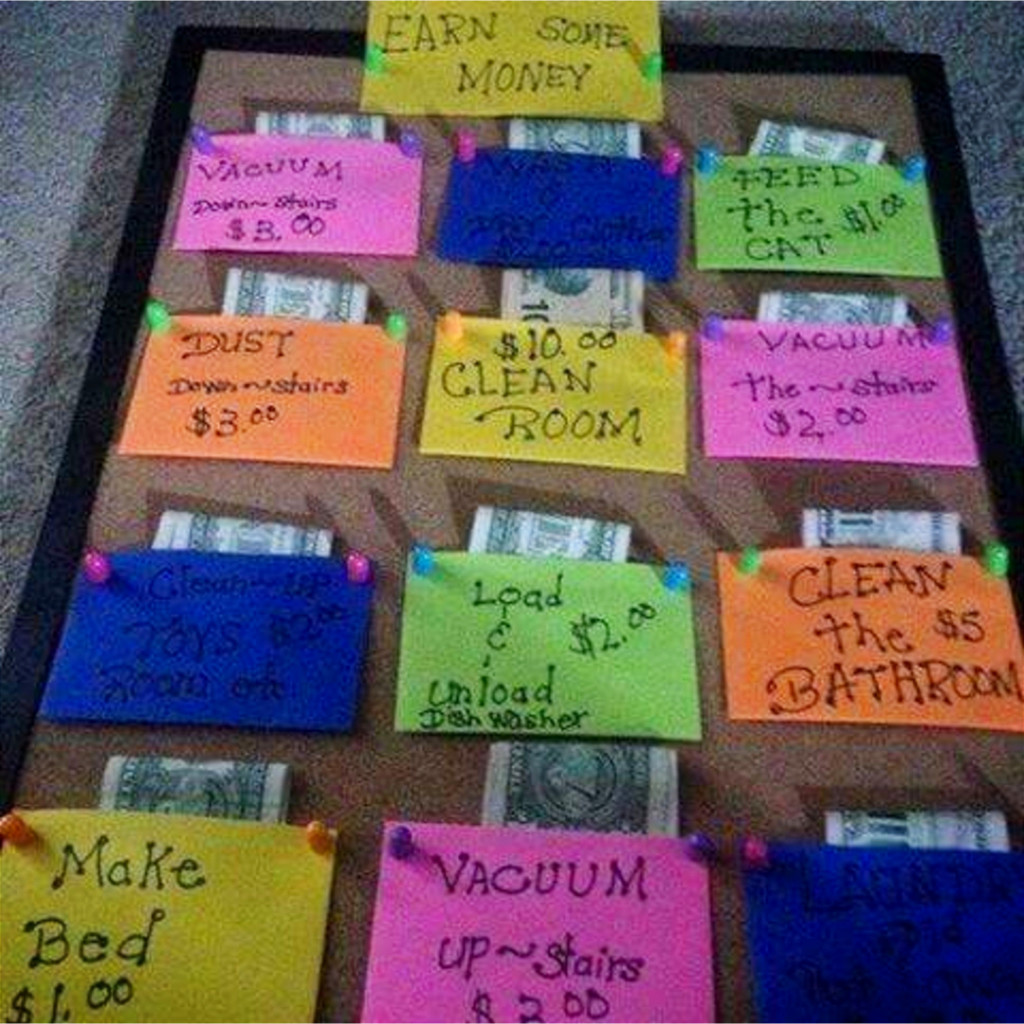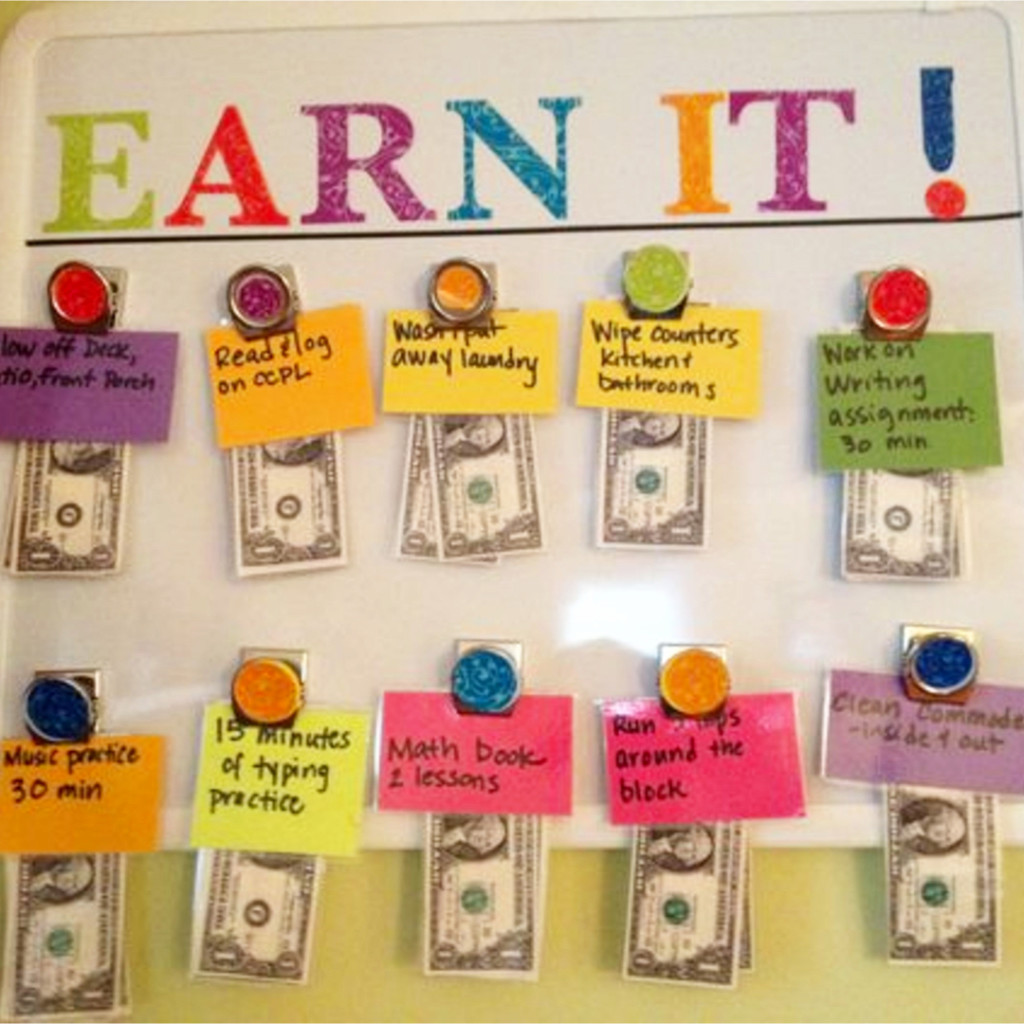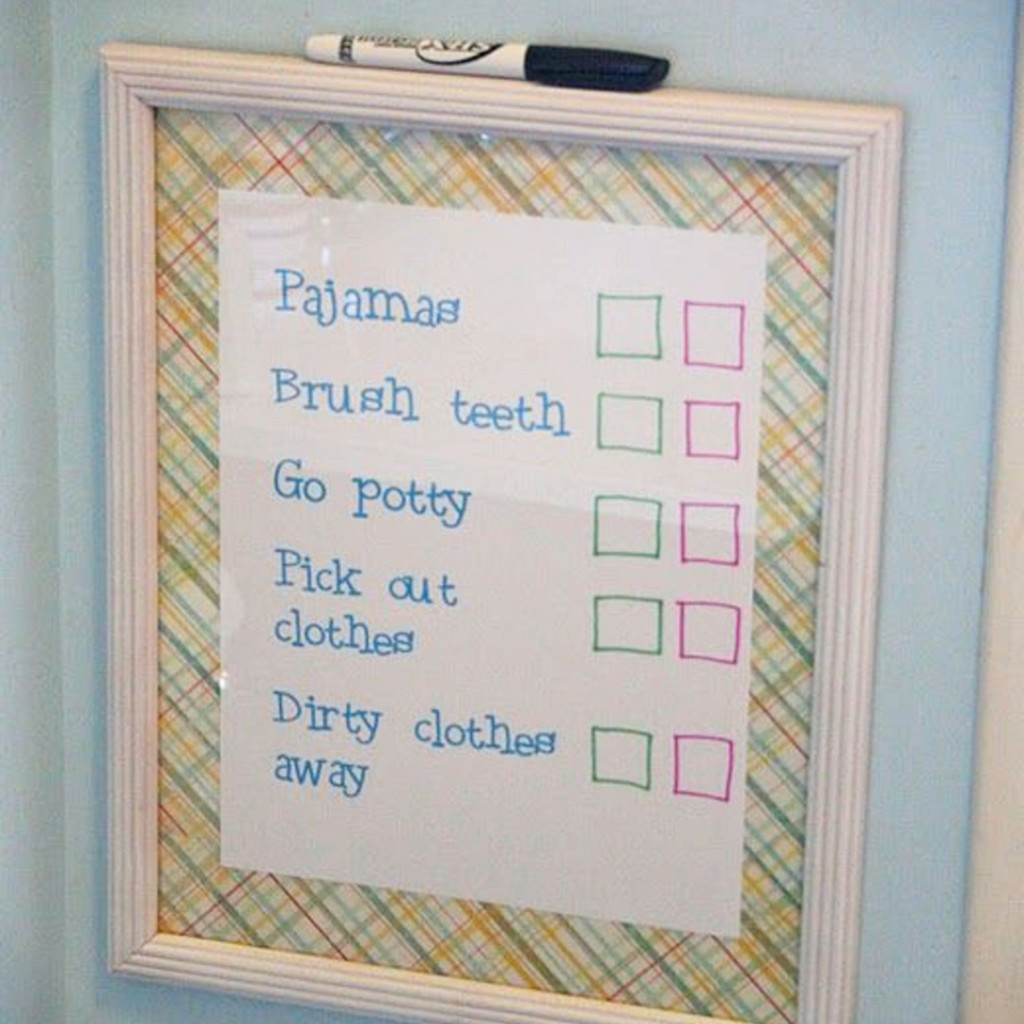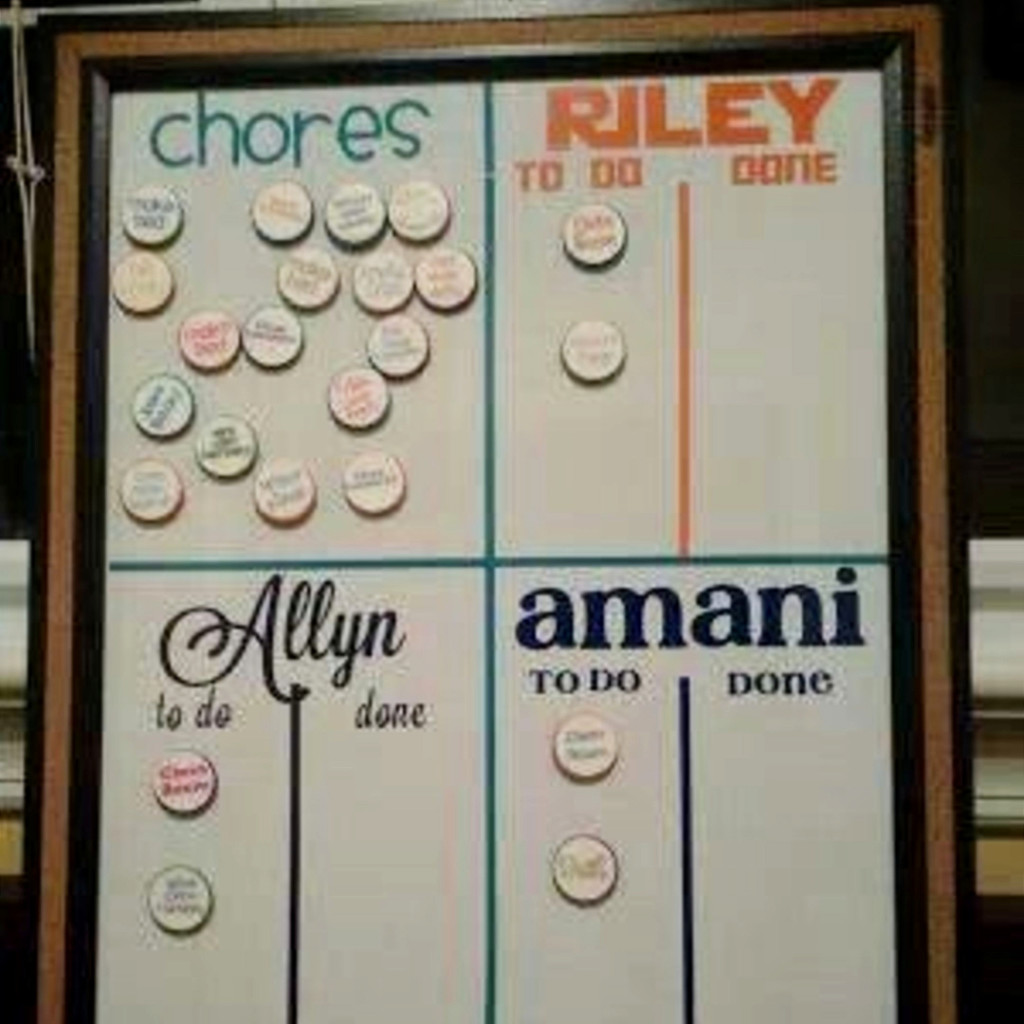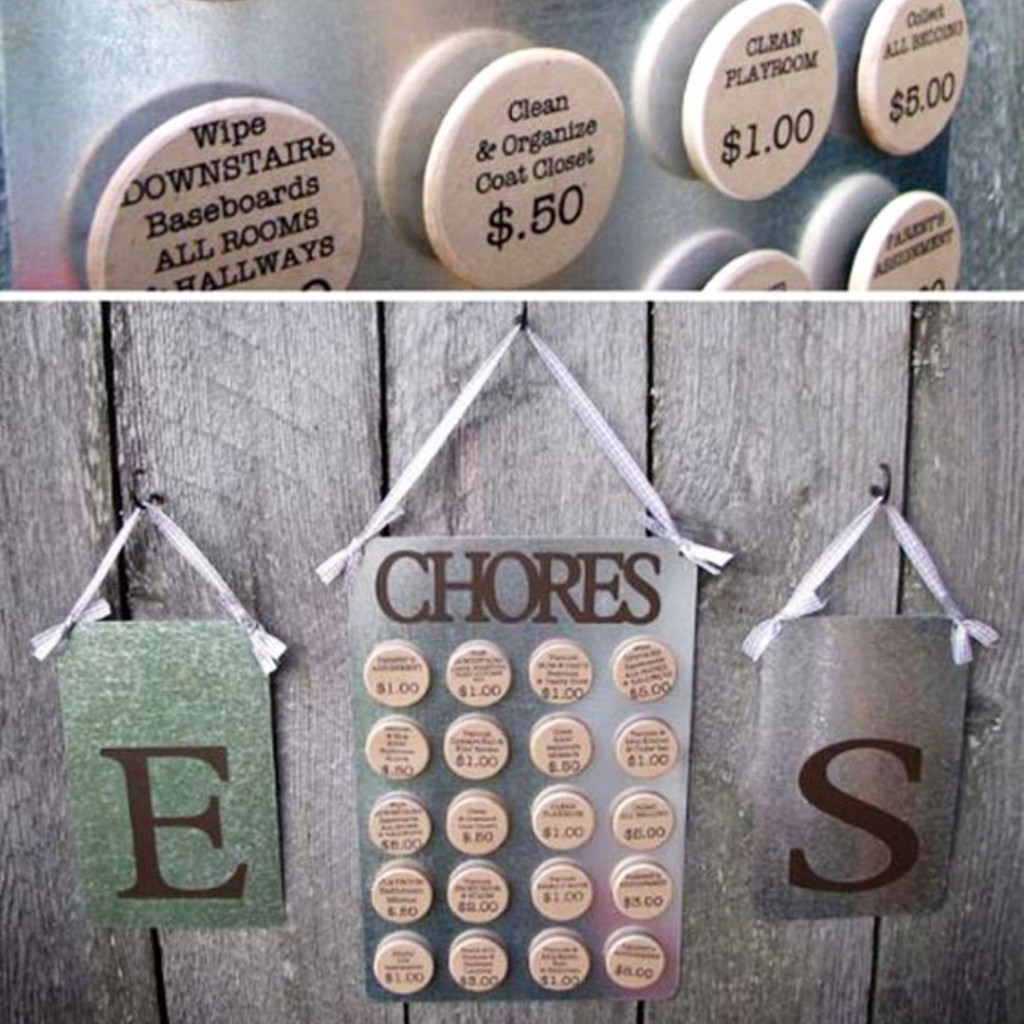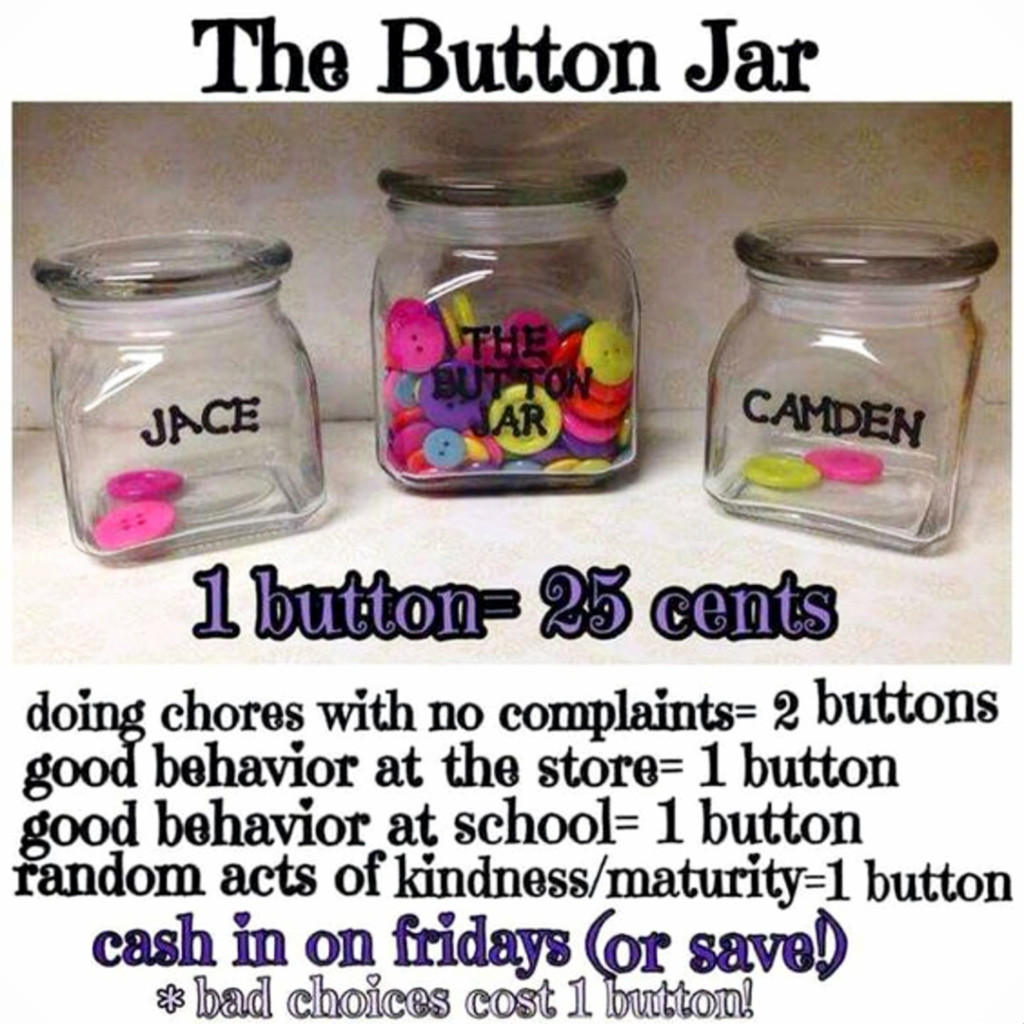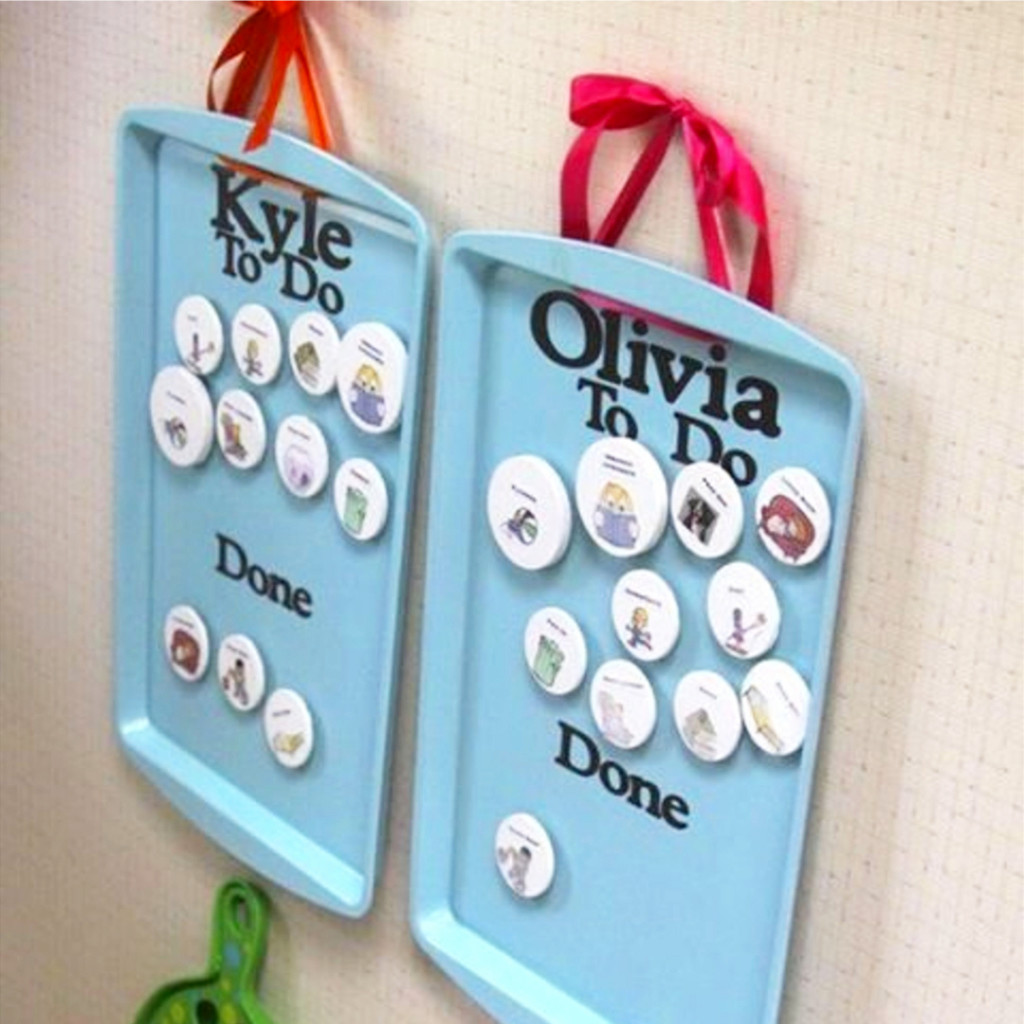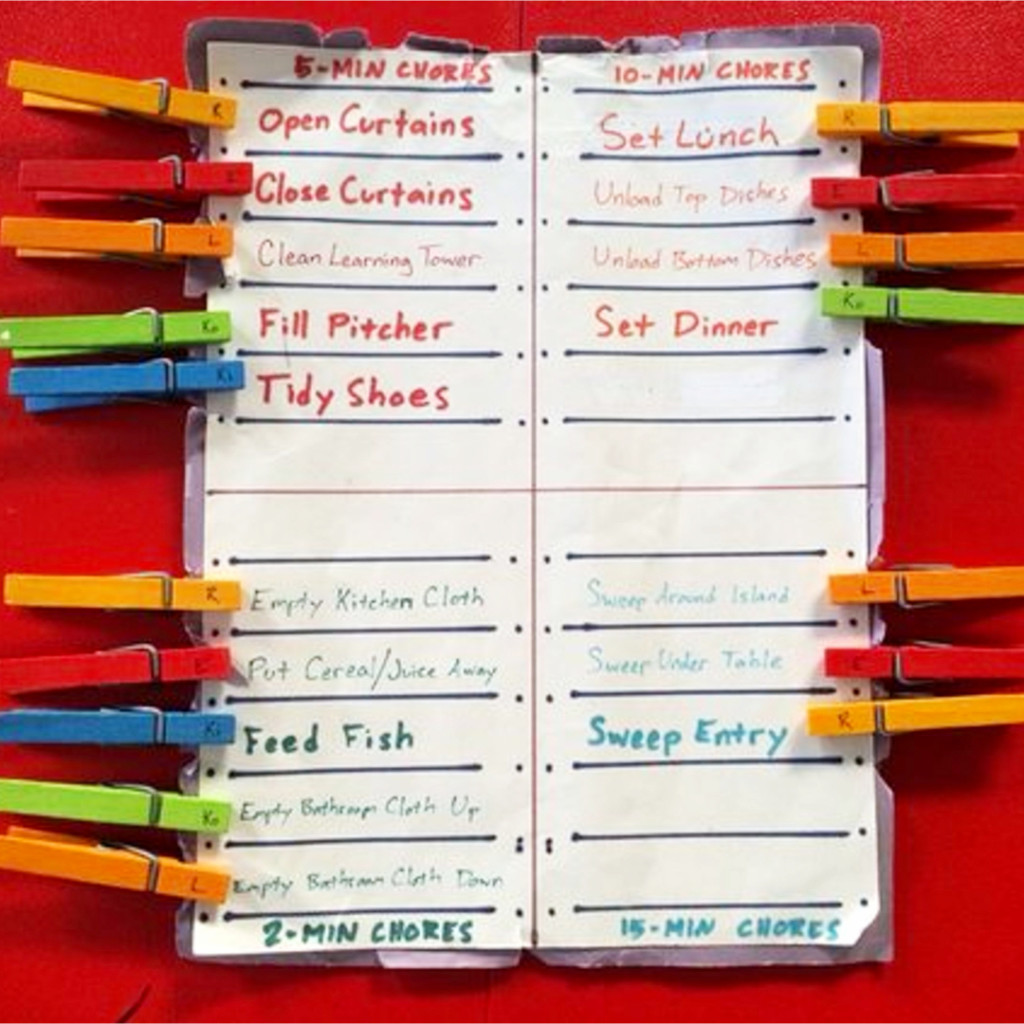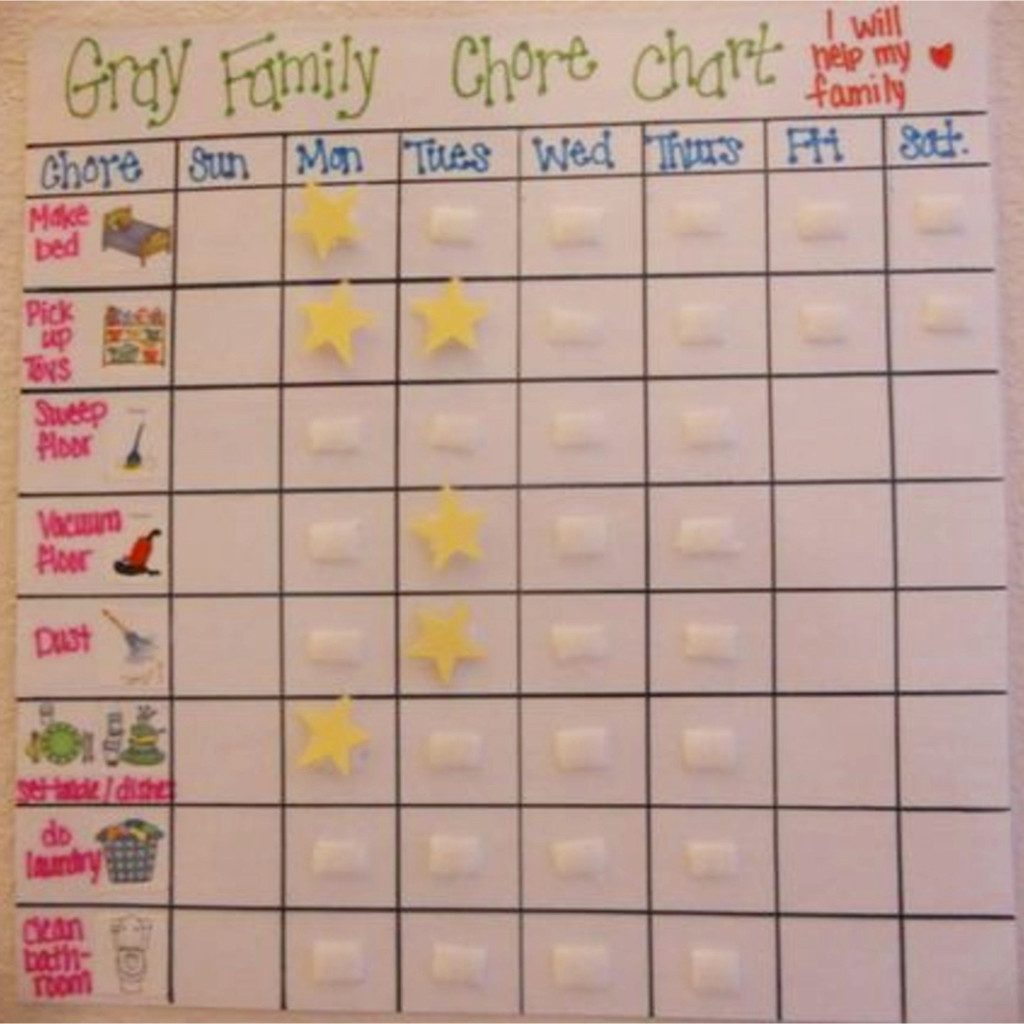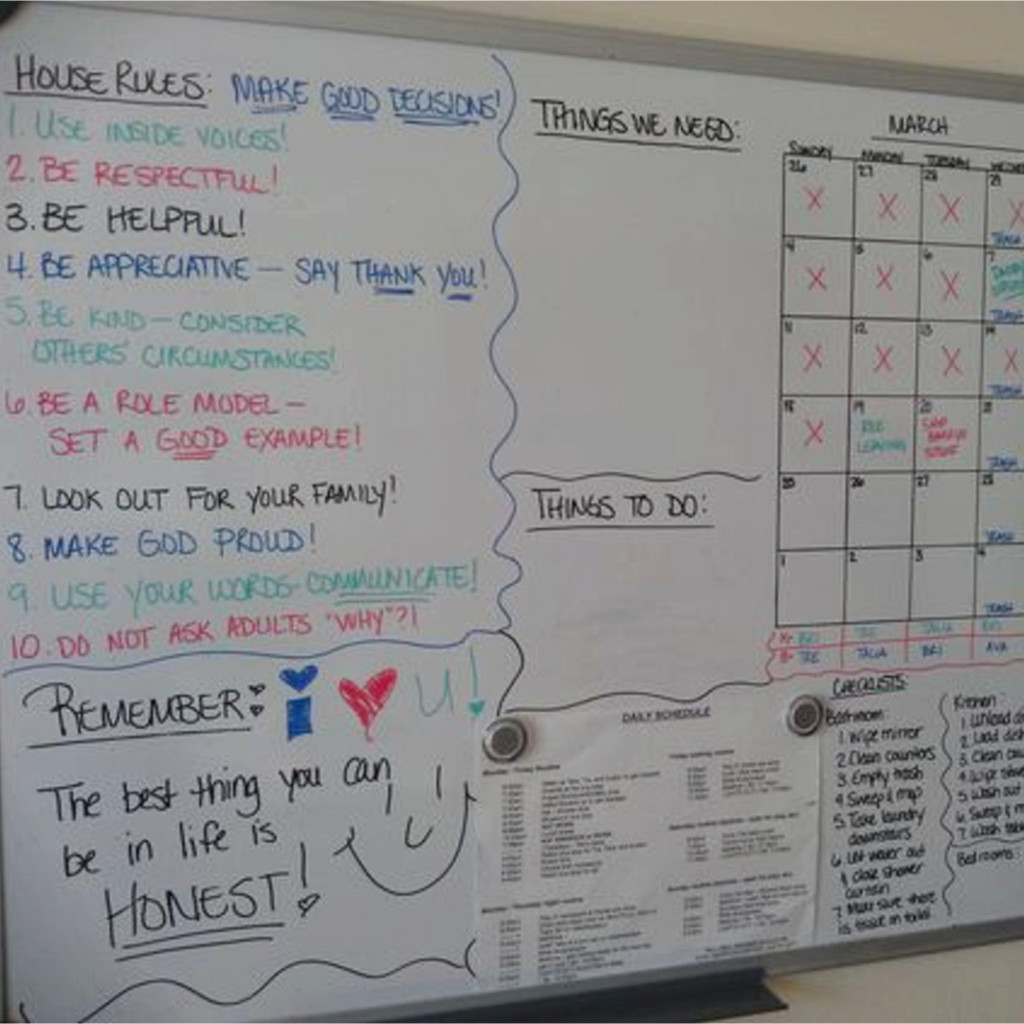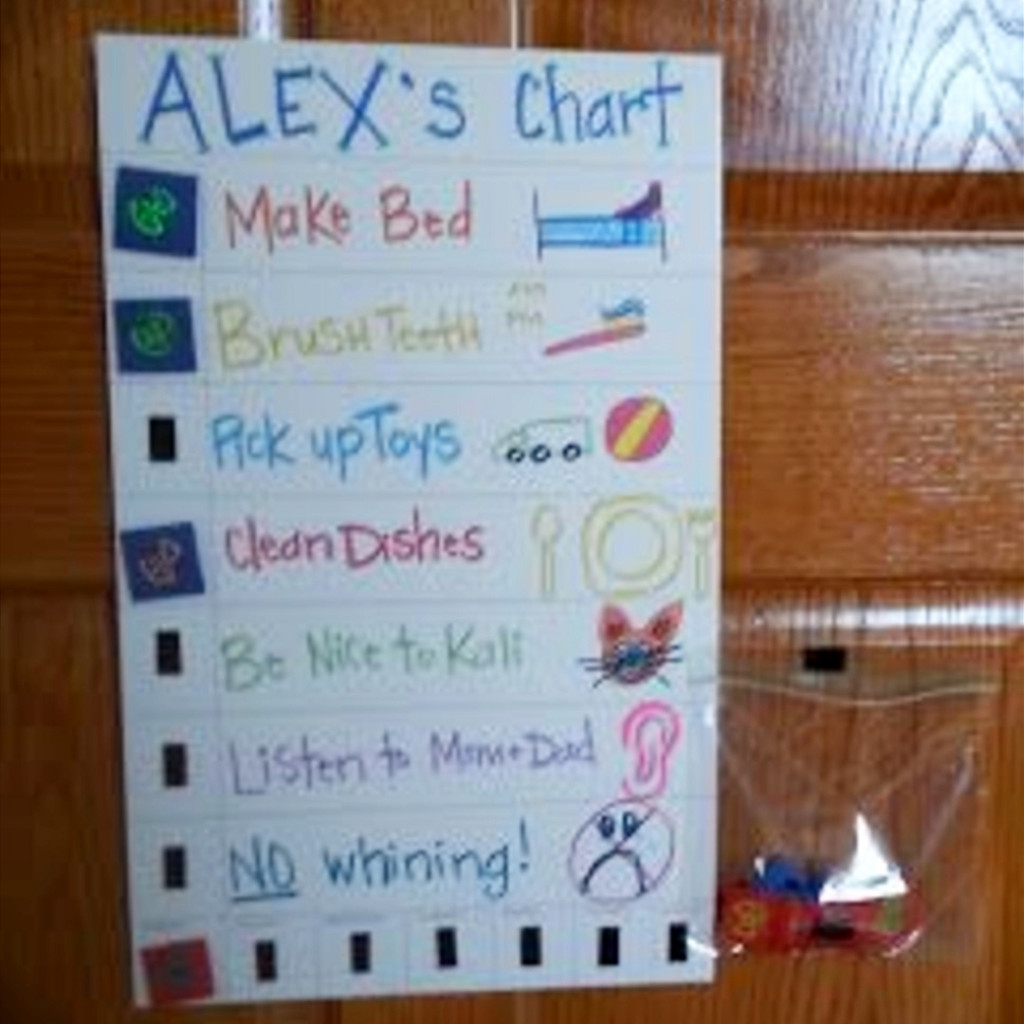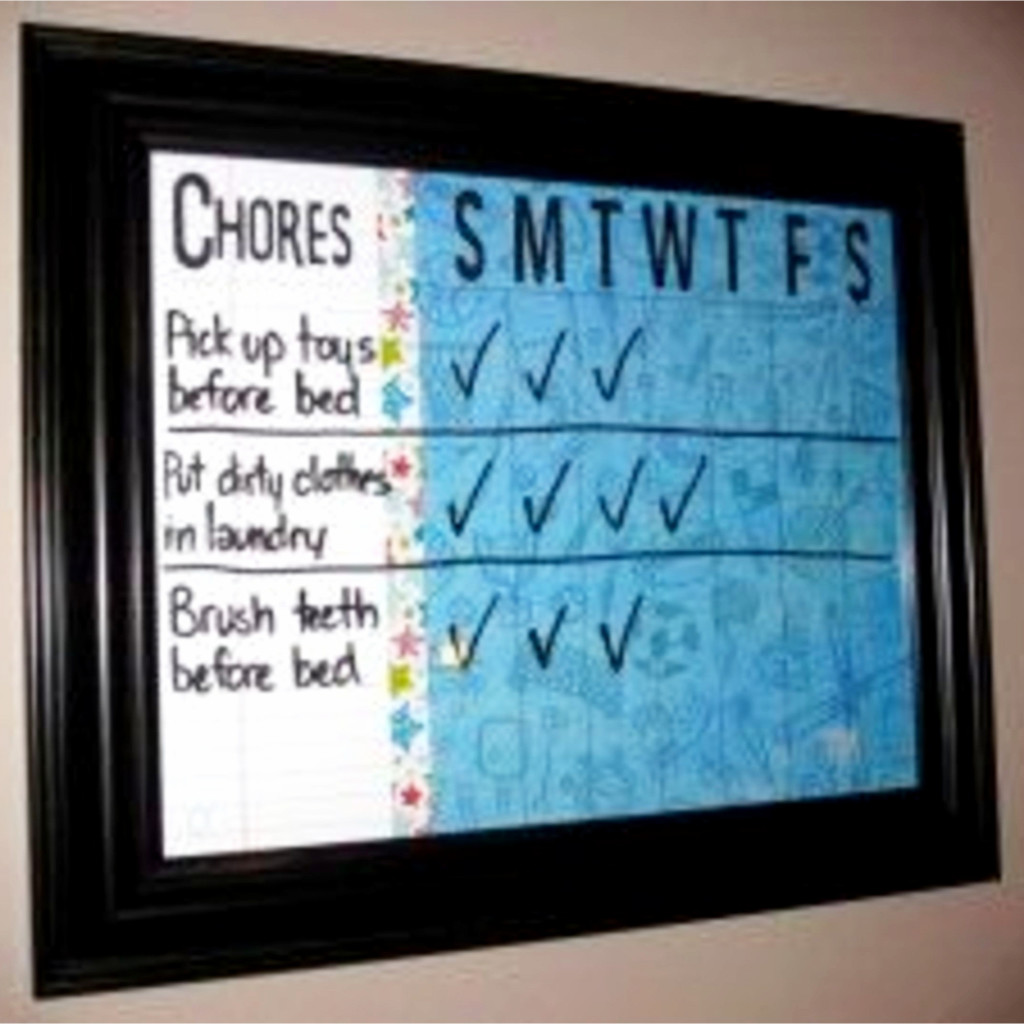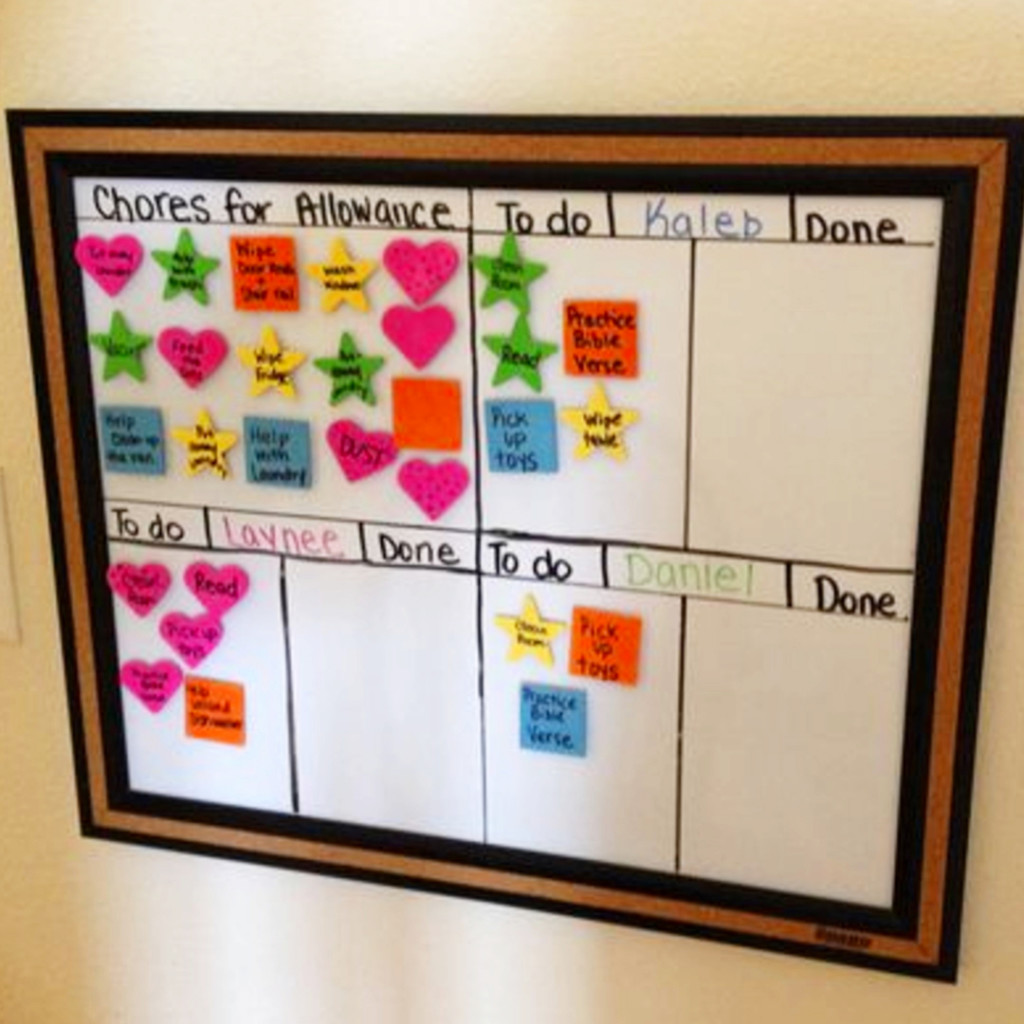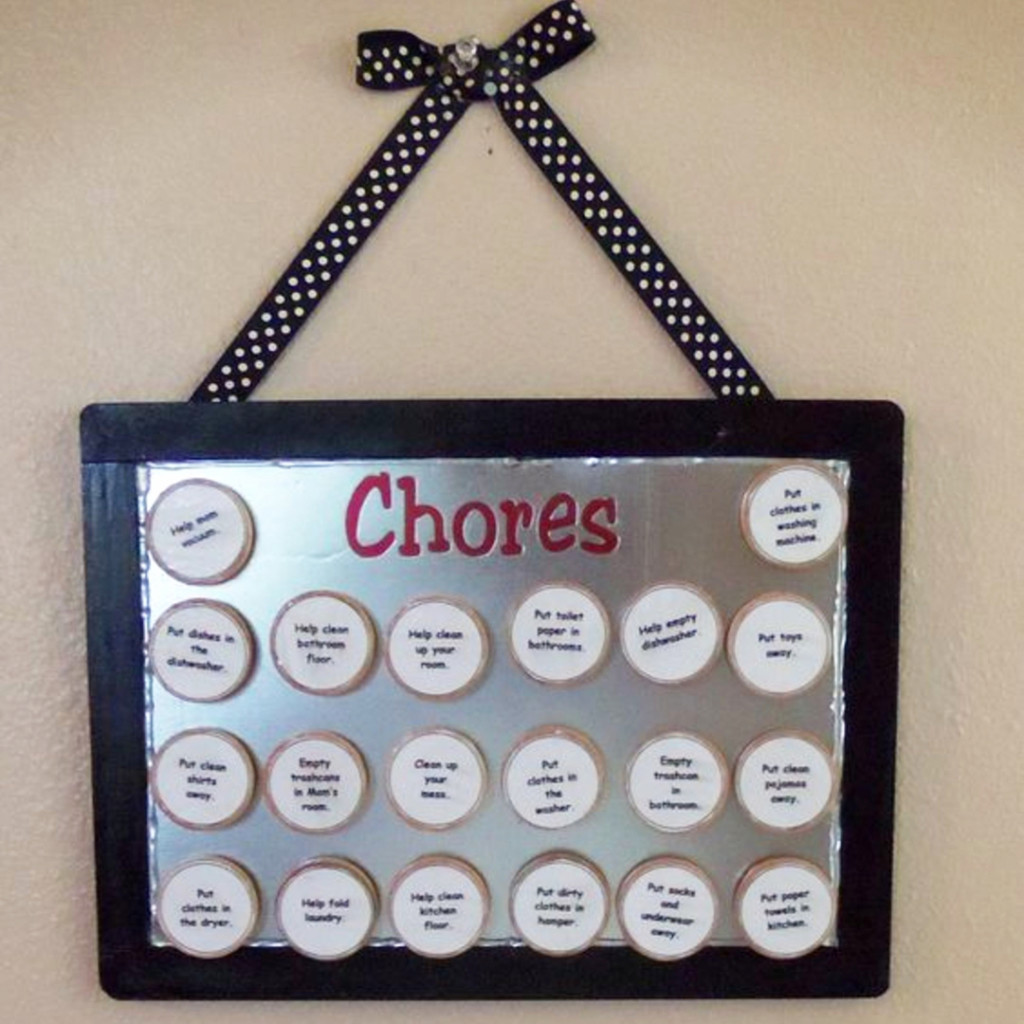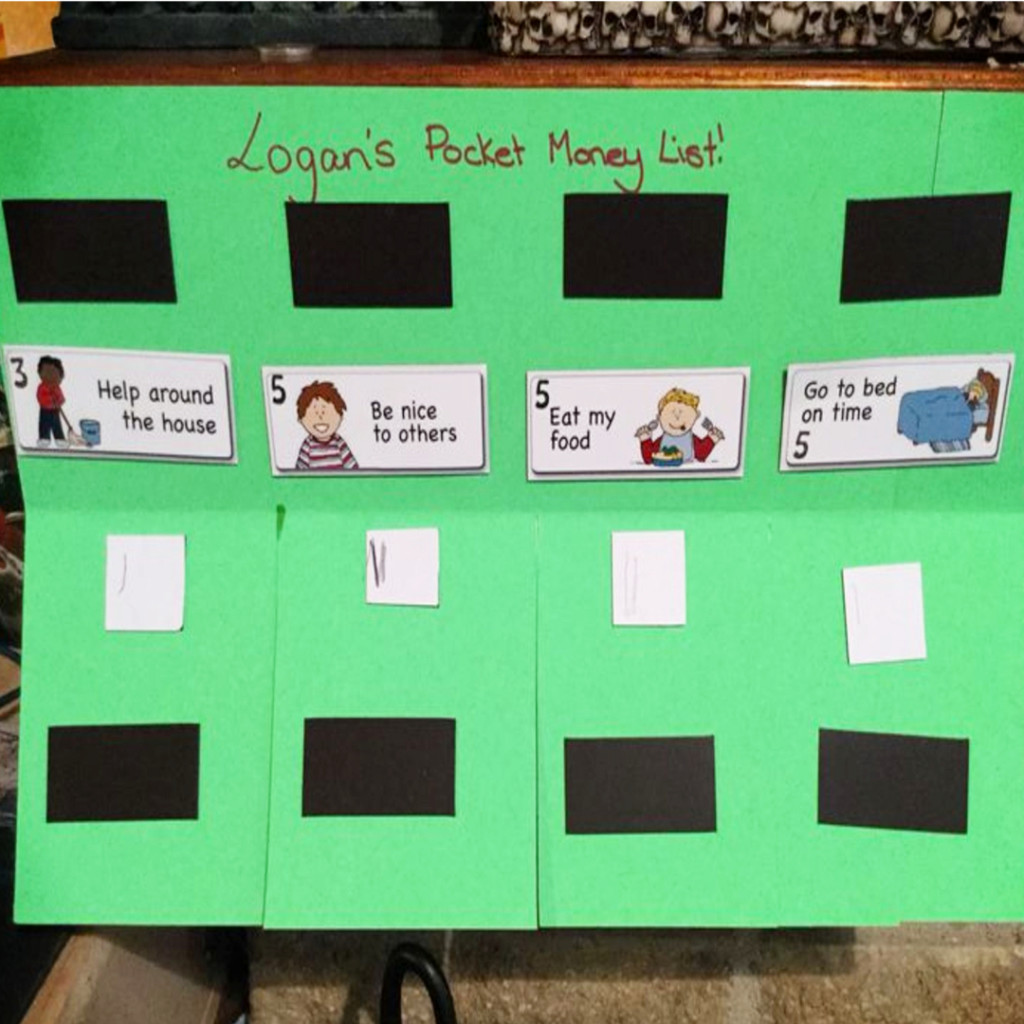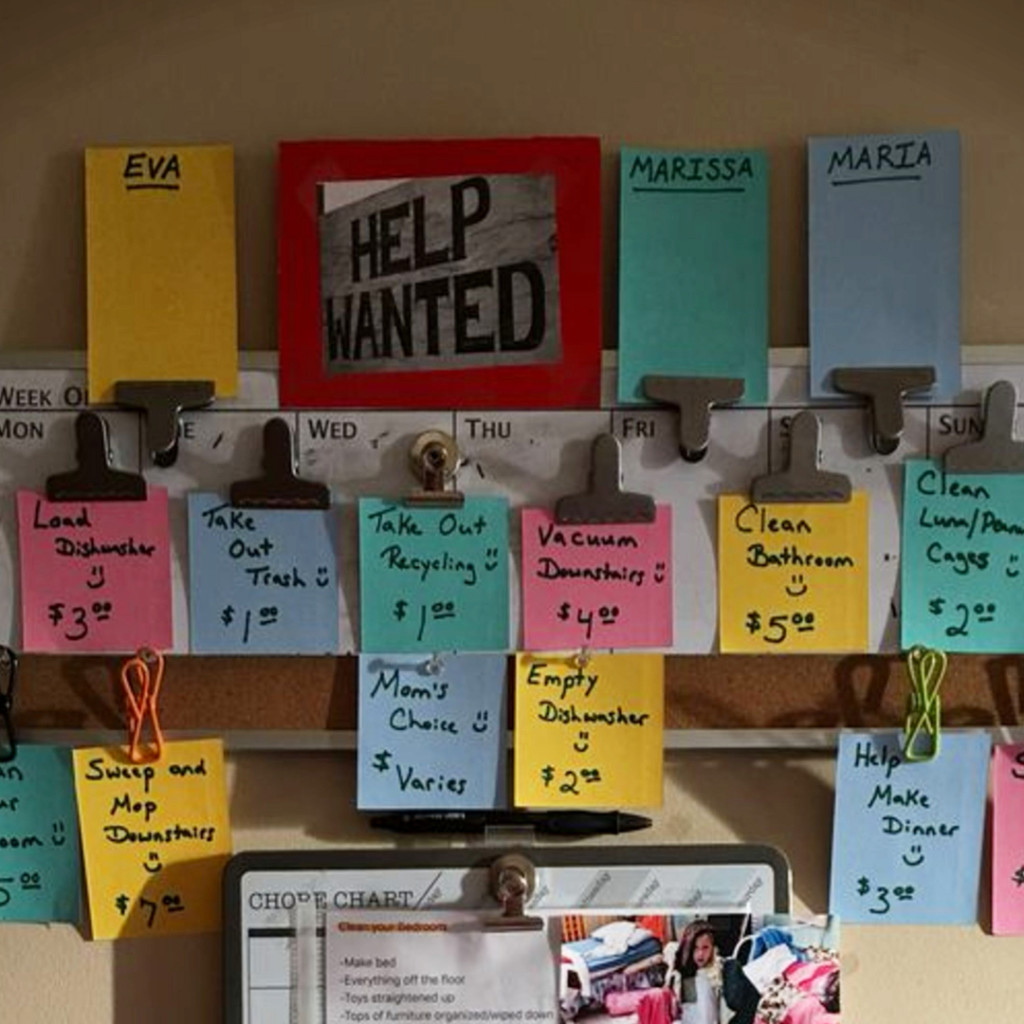 As you can see in the Chore Chart ideas and pictures above, chore charts are a great visual reminder for your child to know that it's chore time!
This helps your kids get in a routine whether it's during the school year or summer – and we all know how important ROUTINE is for kids.
Chore Charts also make the process of keeping YOUR house clean so much easier for YOU (with less nagging!). You can also customize your chore charts and let your kids choose their favorite chores, or to offer money as a reward for doing 'extra' chores – or your chore chart can simply be their MUST DO chores and responsibilities.
Let's look at some more chore chart ideas for your kids
 Daily Chore Checklist For KidsGet More Info Chore Chart for Multiple KidsGet More Info Magnetic Weekly Chore ChartGet More Info
---
There are so many clever and creative ideas for chore charts – both homemade ideas and cheap ones you can buy if you're not really the DIY type.
Chore Charts for Multiple Kids
This is a very simple and easy DIY chore chart idea for the kids – especially if you have multiple kids.
Simply move the clothespin from "To Do" to "Done" when their chores are done.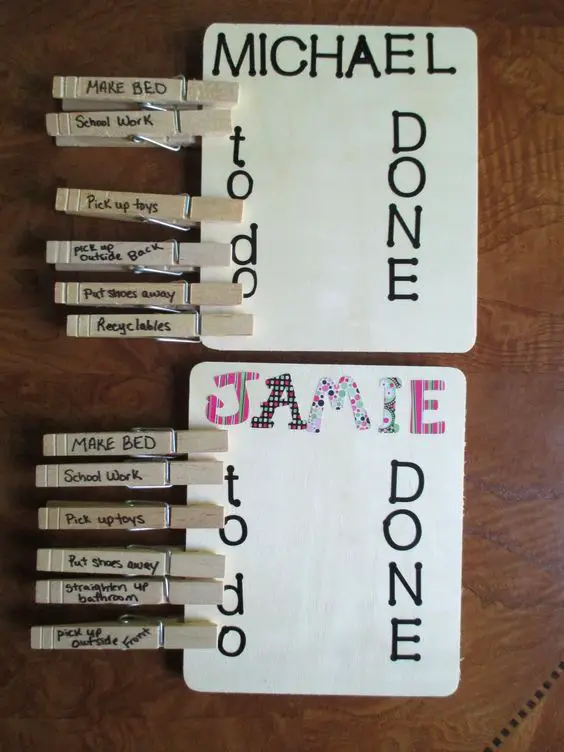 See what *I* would use to make it
DIY Family Chore Lists
This DIY chore chart ideas is a clever use of paint samples to make a chore chart or chore ladder list for kids.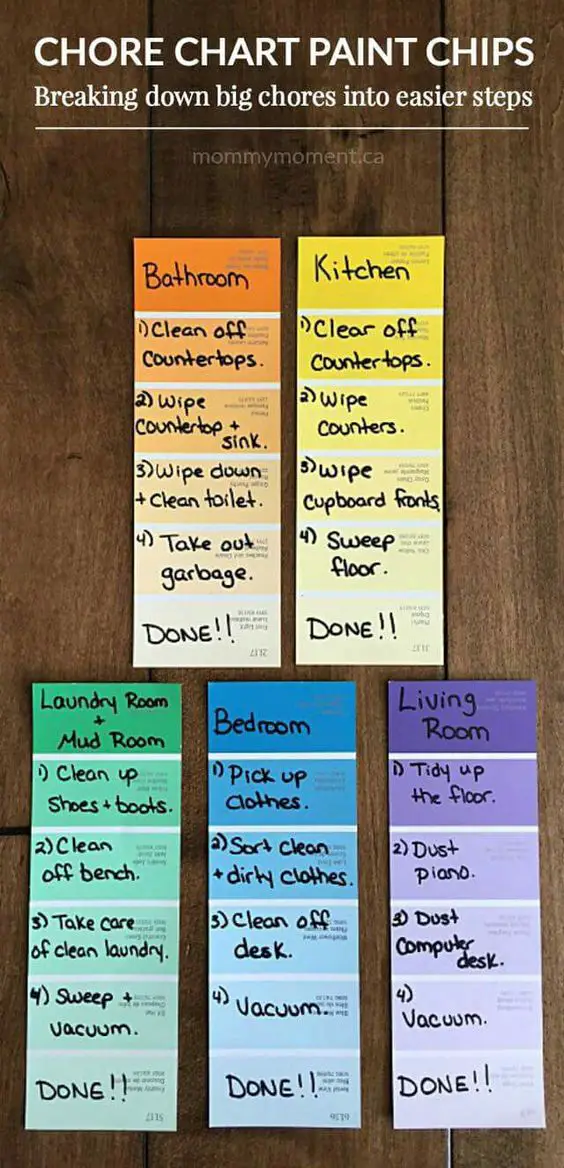 Chore Board Ideas with Money
I love these "work for hire" chore boards and responsibility charts.
If you're looking for easy chore board ideas with money as the incentive for kids to do their chores, there are many great ideas on this page
Here's an easy DIY chore chart idea – use an old baking sheet, paint it, put some sticky command hooks on it, and give the kids some incentive money to do their chores.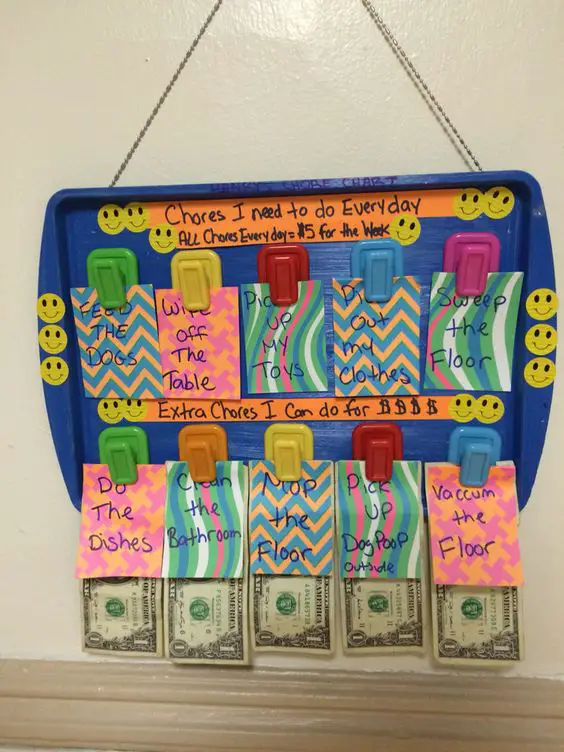 I'd get a bit more creative with it, though – I'd use these things to make it
Easy Clipboard Chore Chart
If you want to make your own chore chart the EASY way and still have it be effective for getting kids of all ages to DO their chores and responsibilities, this DIY chore chart below is a GREAT idea!
Simply hang it on the wall with a command hook and it's right there to keep everyone on track.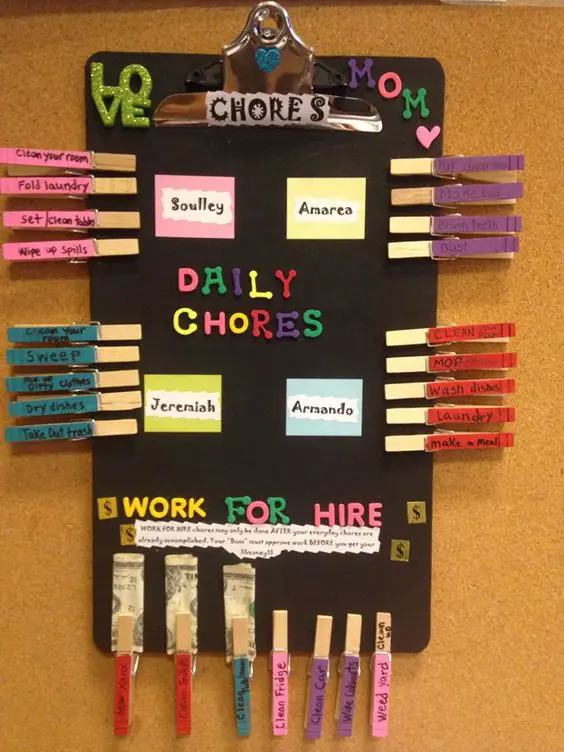 see what you need to make this
My friend made her own chore chart for her kids based on the idea above – here's how hers turned out: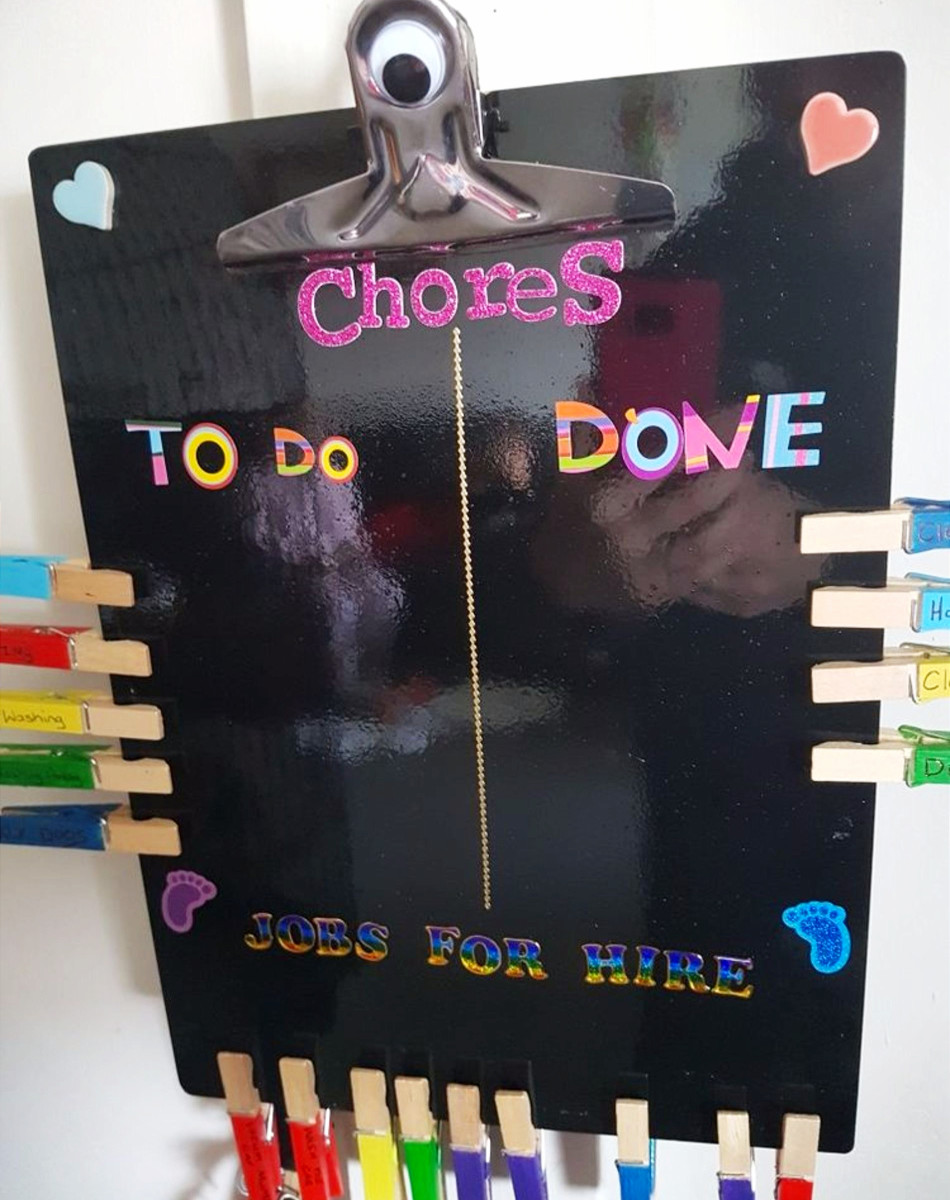 After School Routine Checklist
I love this simple after school checklist for kids from PennyPinchinMom.com – simple yet it makes it clear what your kids need to do AFTER they walk in the house after their school day. I don't know about YOUR house, but over here, that hour or two after school is what I call the "witching hour" – everything is chaos and "Mom! Mom! Mom!" hahaha!
Summer Electronic Checklist
How about a SUMMER chore chart? Now this next idea isn't really a true "chore chart", it's more of a responsibility checklist that I think ALL parents should use (or at least apply the concept of).
I think it is such a cute and SMART ideas for kids during their summer break from school to be sure they do the necessary stuff BEFORE getting on their phones and tablets and gaming consoles and other electronics..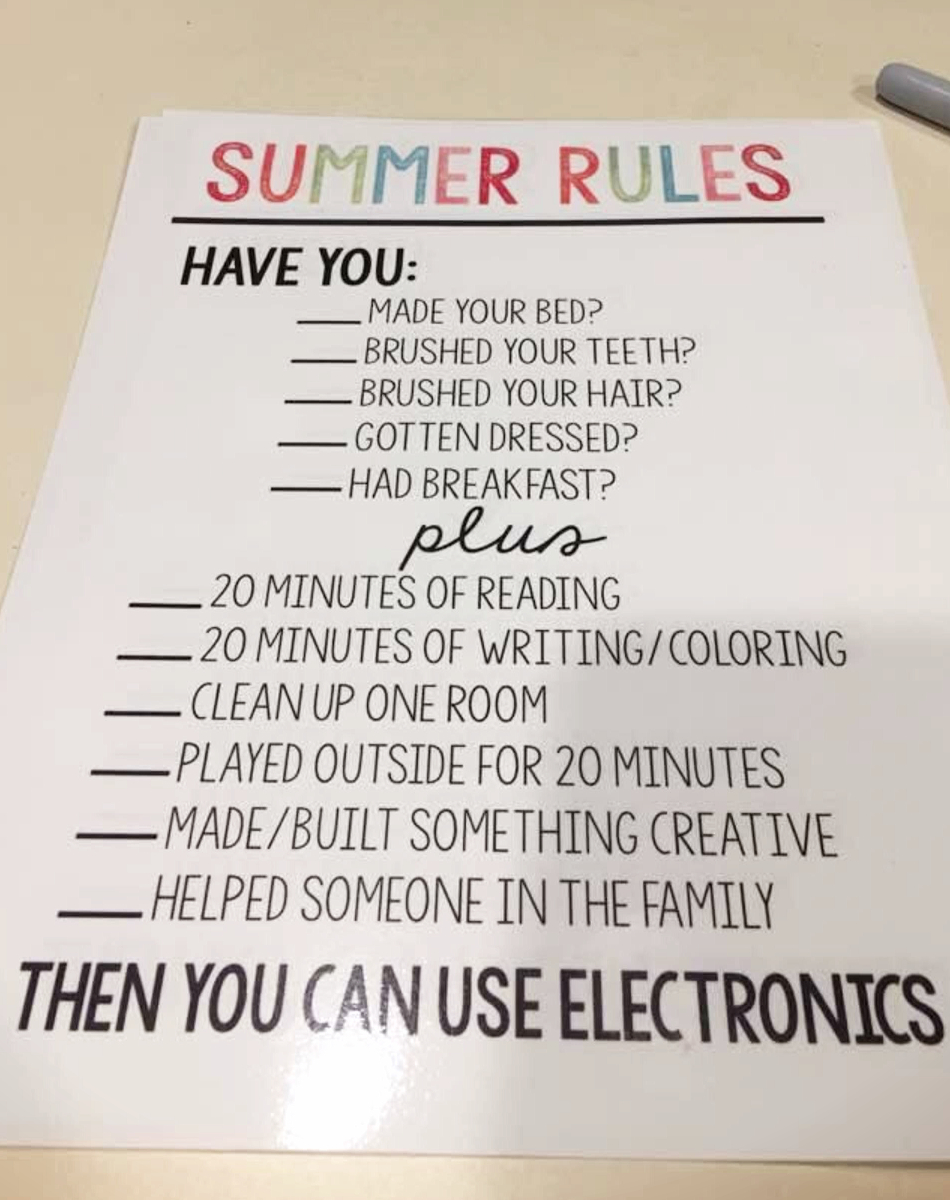 Chores For Screen Time
In many houses, the best reward for kids doing chores is screen time on their tablet or other electronic device (or gaming system).
I think this is a genius idea to get kids to do chores WITHOUT money AND limiting time spent playing on their phones.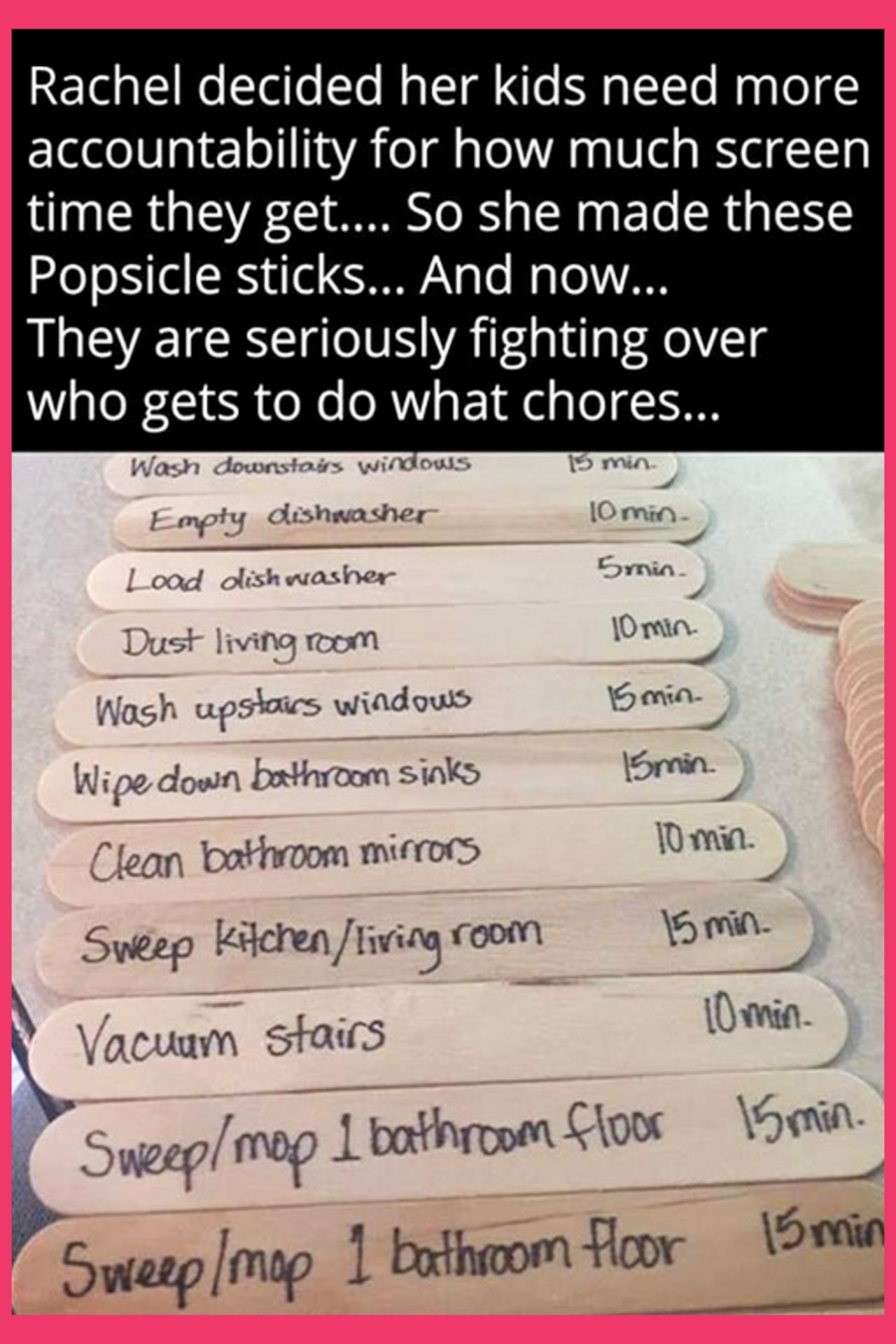 => See More Chore Chart Ideas Here
Miss Anything?