Small Space Organization Hacks •
When you're trying to declutter and organize the small spaces in your home, you need brilliant yet simple ideas – and cheap organization products to get the job done. Whether you want to learn how to organize a garage on a tight budget or how to organize a kitchen without a pantry, we've got you covered with these organization hacks for small spaces.
Welcome to Decluttering Your Life - we hope you enjoy our quick decluttering tips, organization ideas and simple DIY solutions for your home - posts may contain ads & affiliate links - that's how we keep the lights on =)
---
---
Reader Favorites This Week:
---
Over the past year, Decluttering Your Life has collected some of the most genius organizing ideas for small spaces that are all cheap and easy to do over on our Small Spaces board on Pinterest.
Organizing small spaces can be a challenge due to the limited storage space available to work with. Small room organization can feel even more overwhelming since you're trying to declutter and organize the entire room and have more stuff than you have space to store it.
Thankfully, organizing on a budget is one of our favorite topics!
Below are are some of my personal favorite ways to organize a small room and organizing tips for small spaces all throughout your home.
Small Bathroom OrganizersGet More Info
Craft Room OrganizersGet More Info
Small Kitchen OrganizersGet More Info
For Small Craft Rooms
I absolutely love this idea for organizing a small craft room with limited storage space: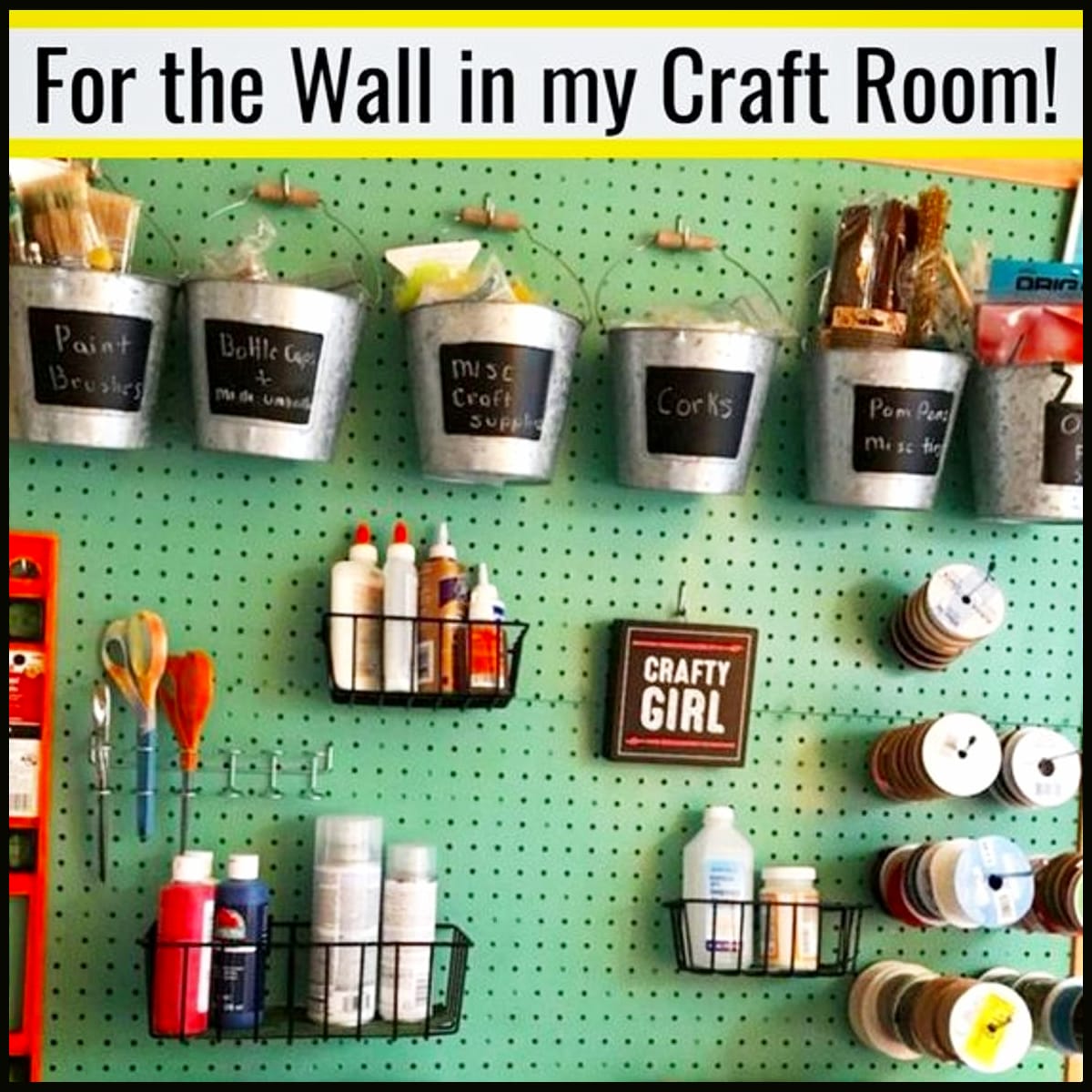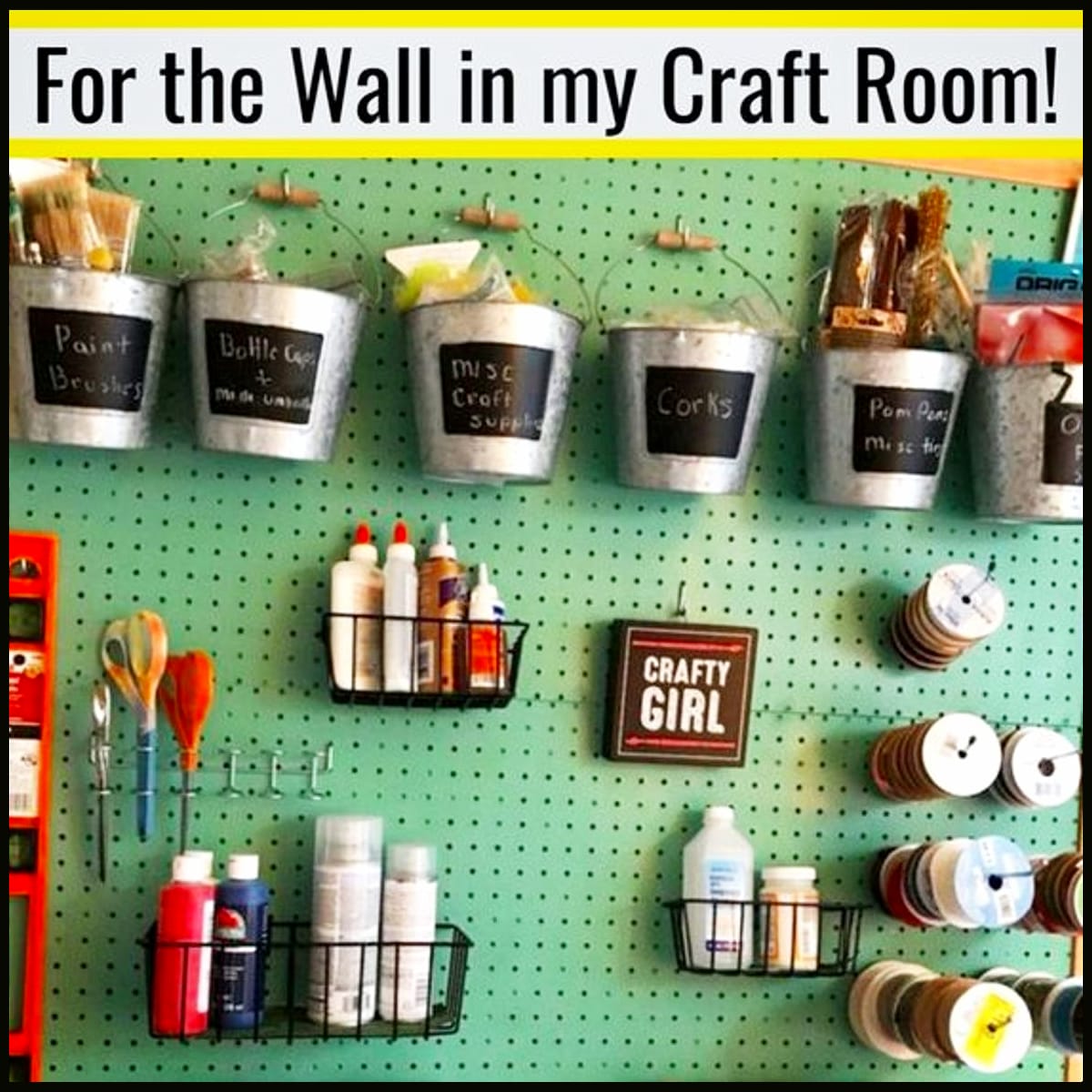 A cheap pegboard wall can work magic in a tiny craft room for getting all those craft supplies organized and easy to find.
☑ See More Craft Room Organization Ideas here
Craft Room Ideas & Clever DIY Organization Hacks For Organizing Your Craft & Sewing Supplies on a Budget – Whether you use your craft room for crafts, for knitting, for scrapbooking, for sewing or as a wrapping room, below are some great tips to declutter and organize your work space …
For Small Bathrooms
If you have a tiny bathroom or a small guest bathroom that you'd like to organize in a beautiful way, try this idea: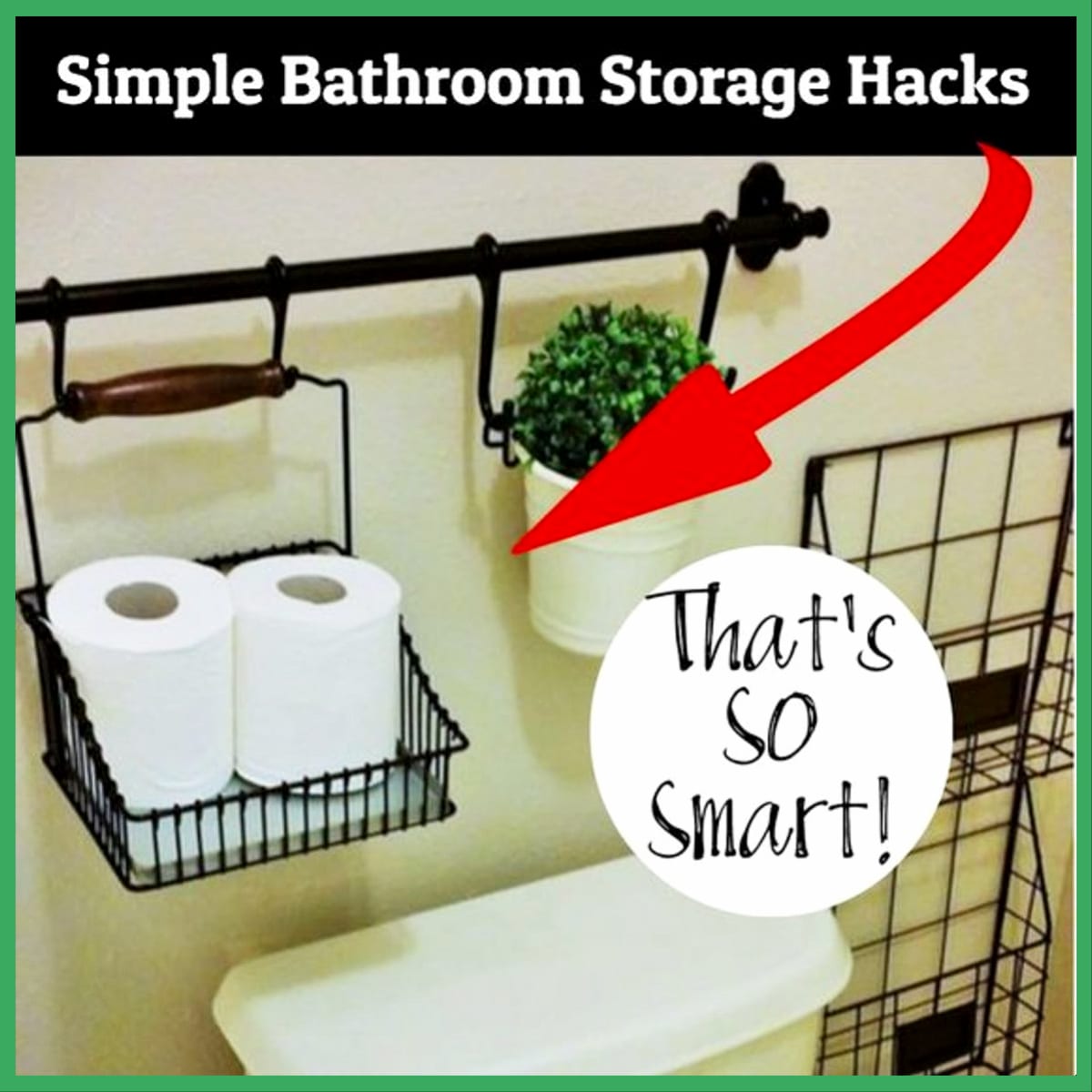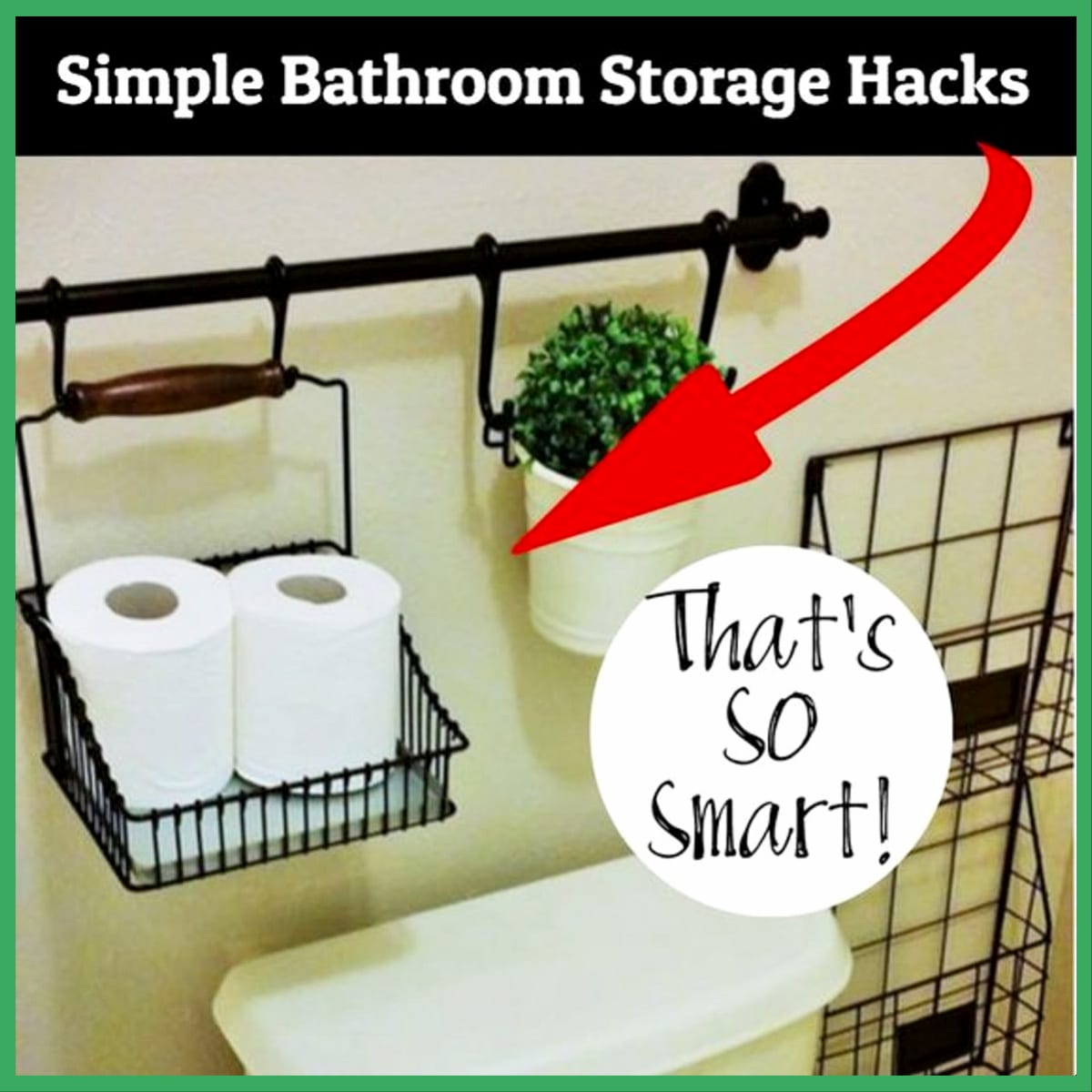 I love organizing with baskets – and those black metal baskets look so pretty AND make room for all the things that tend to clutter up a small bathroom.
Creative DIY Storage and Organization Solutions for Small Bathrooms! Let's take a look at some creative and easy DIY bathroom storage ideas for small spaces and bathroom organization hacks for organizing your bathroom – even if you're on a budget.
☑ you might also like: Bathroom Organization Ideas on a Budget
For a Small Garage
This next idea is so simply genius – I never would have thought of it!
If you have a small garage with this type of ceiling (works in basements too), take a look at this clever organizing hack!
Isn't that brilliant! Just a simple wire shelf and some cheap plastic tote containers!
For Small Kitchens
Without doubt, under the sink is the CLUTTER CATCHER in any small kitchen.
Take a look at this genius idea for organizing under your sink:
That idea is from our post titled:
How to Organize Under Your Kitchen Sink on a Budget
For All Small Homes
Every home has paper clutter! We love this idea for organizing bills and other important papers into one nice and neat organizing file box:
For Small Closets
This next idea is simply genius for using that "dead space" in small closets to create more space.
Again, just a simple cheap piece of wire shelving used in an unusual way!
See: Clever Ways To Organize Your Wrapping Supplies
More Closet Organization Hacks:
• Baby Closet Organization Ideas
• Linen Closet Organization Ideas
For Small Bedrooms
Now, if you're organizing a small bedroom, we have LOTS of ideas for you!
☑ See: Small Bedroom Storage Hacks
Miss Anything?
Pin For Later?
$32.99
$58.99
in stock
1 new from $32.99
3 used from $22.81
$17.99
in stock
3 new from $9.99
Last updated on October 21, 2021 3:26 pm
☑ you might also like: How To Organize a Small House with NO Storage Space