Below are such smart and useful hacks for your home – especially if you do a lot of DIY home decor / organizing projects – and try to stick to a budget. In fact, I think they're GENIUS home hacks that no one thought of until now (or at least I never knew of these DIY life hacks for home stuff).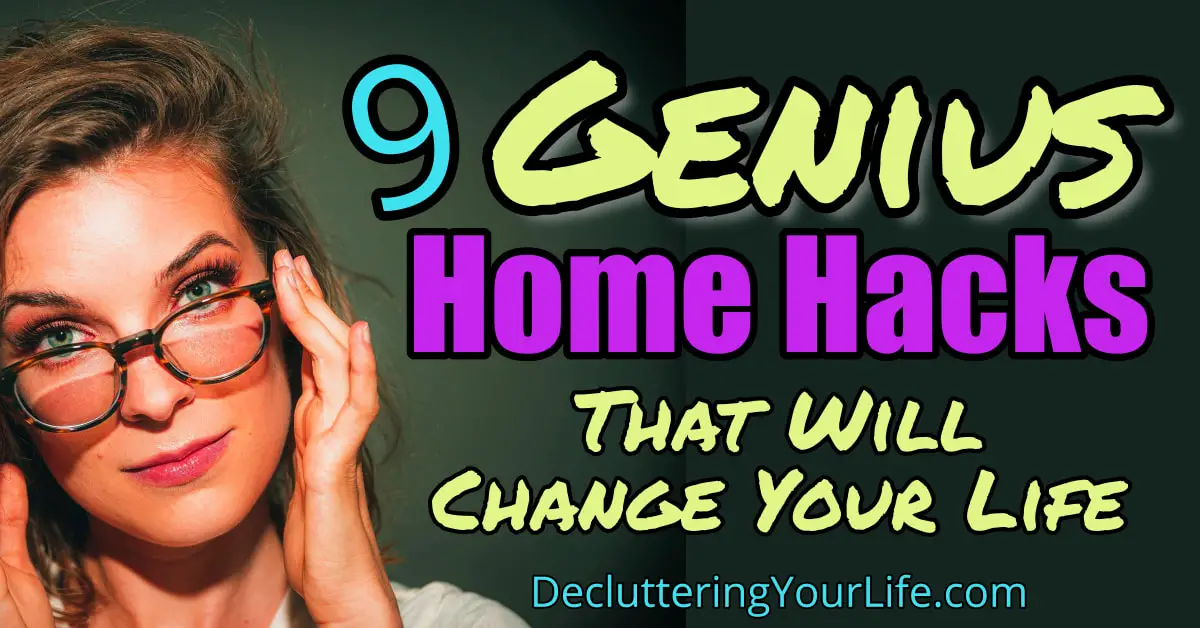 Welcome to Decluttering Your Life - we hope you enjoy our quick decluttering tips, organization ideas and simple DIY solutions for your home - posts may contain ads & affiliate links - that's how we keep the lights on =)
---
---
Reader Favorites This Week:
---
9 Genius Home Hacks
In the video below you will learn 9 useful and GENIUS home hacks that WILL improve your life.
(yes, I know the video says 10 home hacks, but I only counted 9)
Genius hack for making Dollar Store home decor projects (not sure why I never thought of this before!)
Borderline genius solution for spray painting WITHOUT making a mess
A really clever way to use painters tape
Really smart way to store trashbags
Creative way to use cheap Dollar Store paint (but the result LOOKS expensive)
Super simple outdoor centerpiece idea
Simple trick to always hang things on the wall EVENLY (also a nifty yarn storage idea!)
How to use a common item in your kitchen to hang big pictures PERFECTLY (why hasn't anyone told me this hack before?)
How to make homemade Febreeze (yep, we can stop buying that now ha!)
You might also like:
DIY Home Hacks To Try
More Borderline Genius Home Hacks