DIY Spray Paint Home Improvement Projects – Cheap and Easy DIY Craft Decor Projects That YOU Can Make With Stuff Around Your House and Some Spray Paint!
Welcome to Decluttering Your Life - we hope you enjoy our quick decluttering tips, organization ideas and simple DIY solutions for your home - posts may contain ads & affiliate links - that's how we keep the lights on =)
---
---
---
Getting organized does NOT have to be expensive. If you're looking to get organized on a budget, check out these cheap and easy spray paint projects to create beautiful organizing items for your home.
I love making beautiful desk organizers from old "trash" around my house and a simple little can of spray paint – they turn out SO pretty (as you'll see below).
I also found a cheap old office filing cabinet and some old metal folding chairs that looked horrible – and with spray paint, they now look GORGEOUS!
DIY Desk Organizer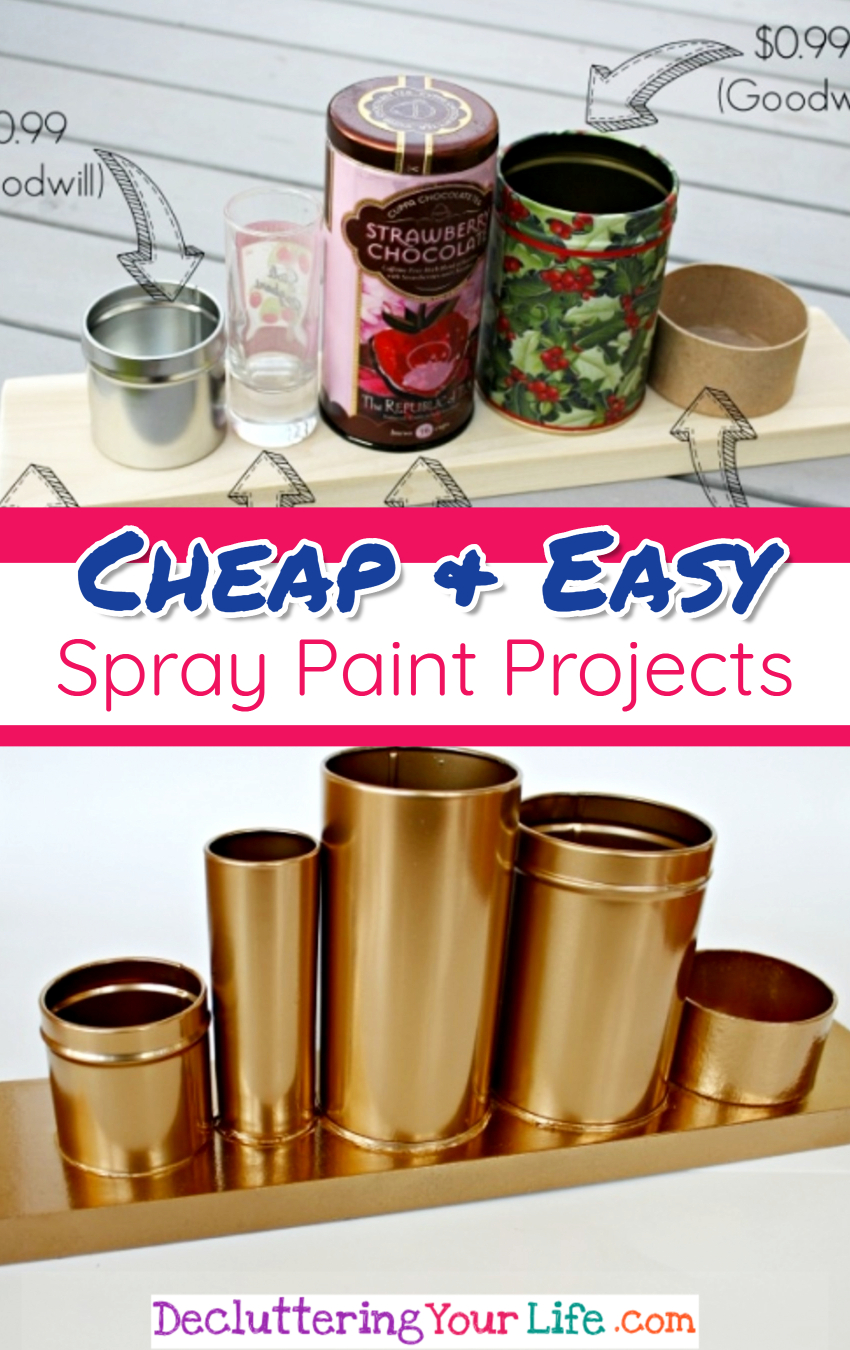 With a few old cans and containers from around your home, you can easily transform them into this beautiful gold pencil holder. Tutorial here.
DIY Organizer Cabinet with Drawers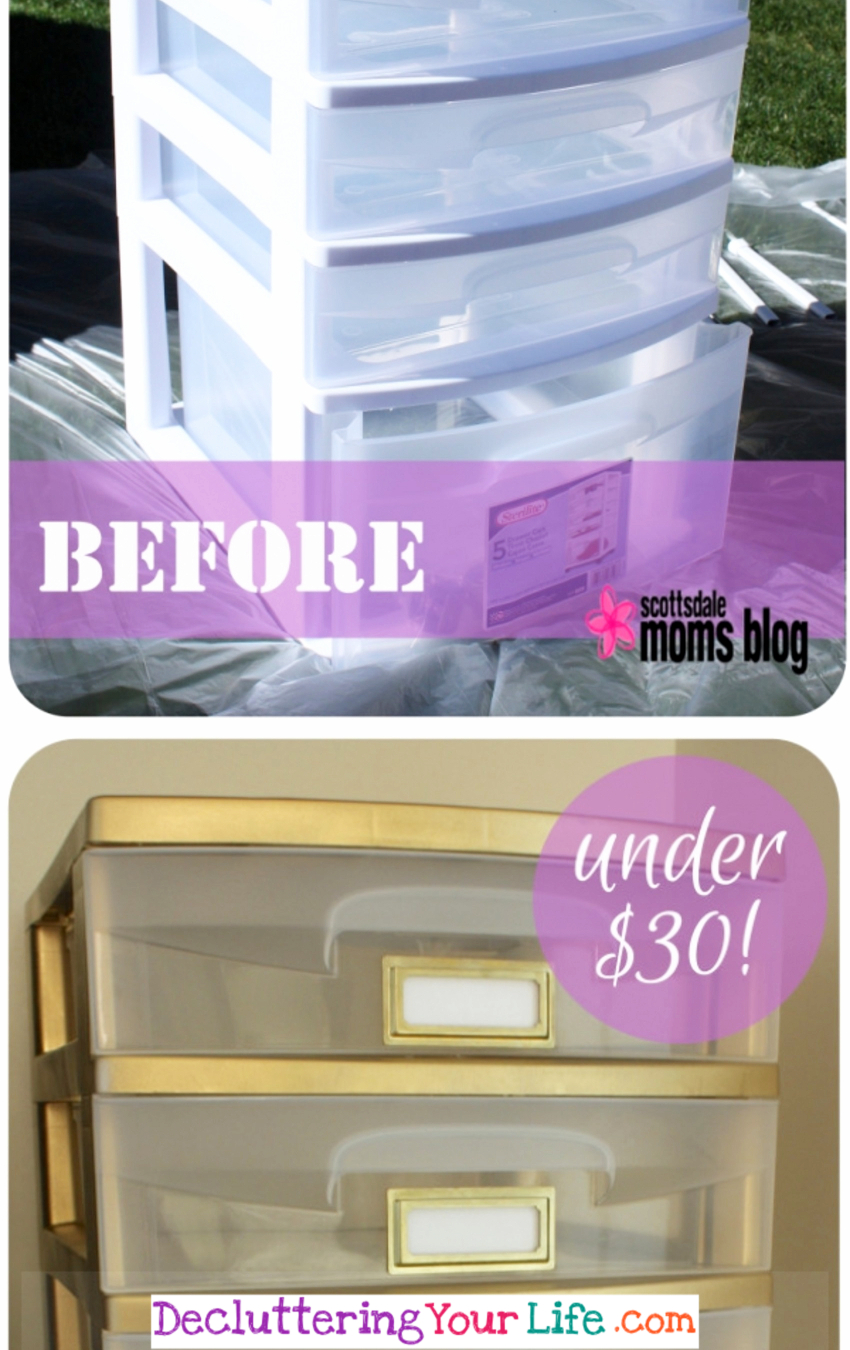 You can easily spray paint cheap Dollar Store items, like plastic drawers, and transform them into beautiful and useful decor items for organizing your stuff. Here's how.
DIY Filing Cabinet Makeover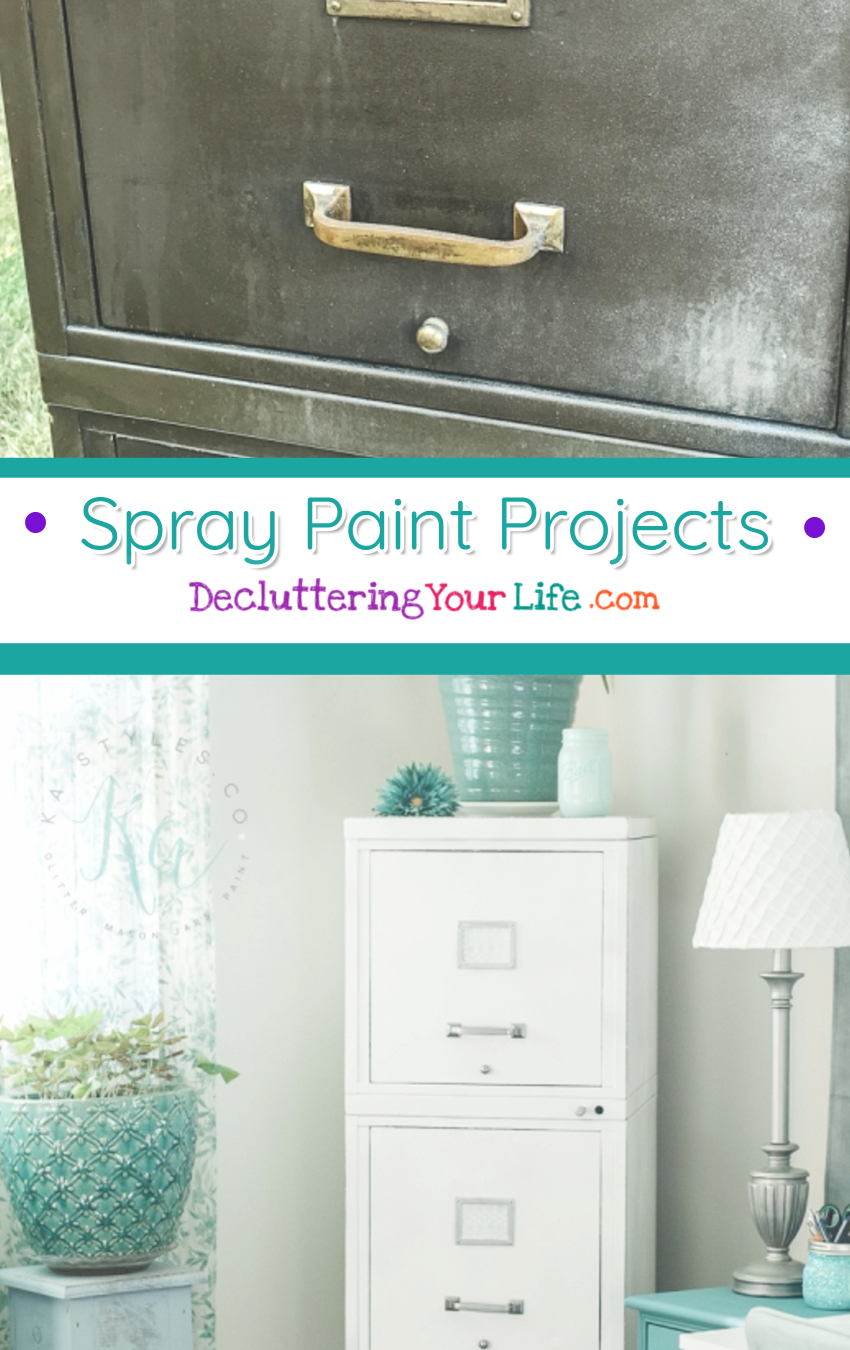 Have an old filing cabinet or find a cheap one at a thrift store or yard sale? You can easily transform that old filing cabinet into a beautiful piece of furniture to help you get organized. Here's how.
DIY Home Office Desk Chair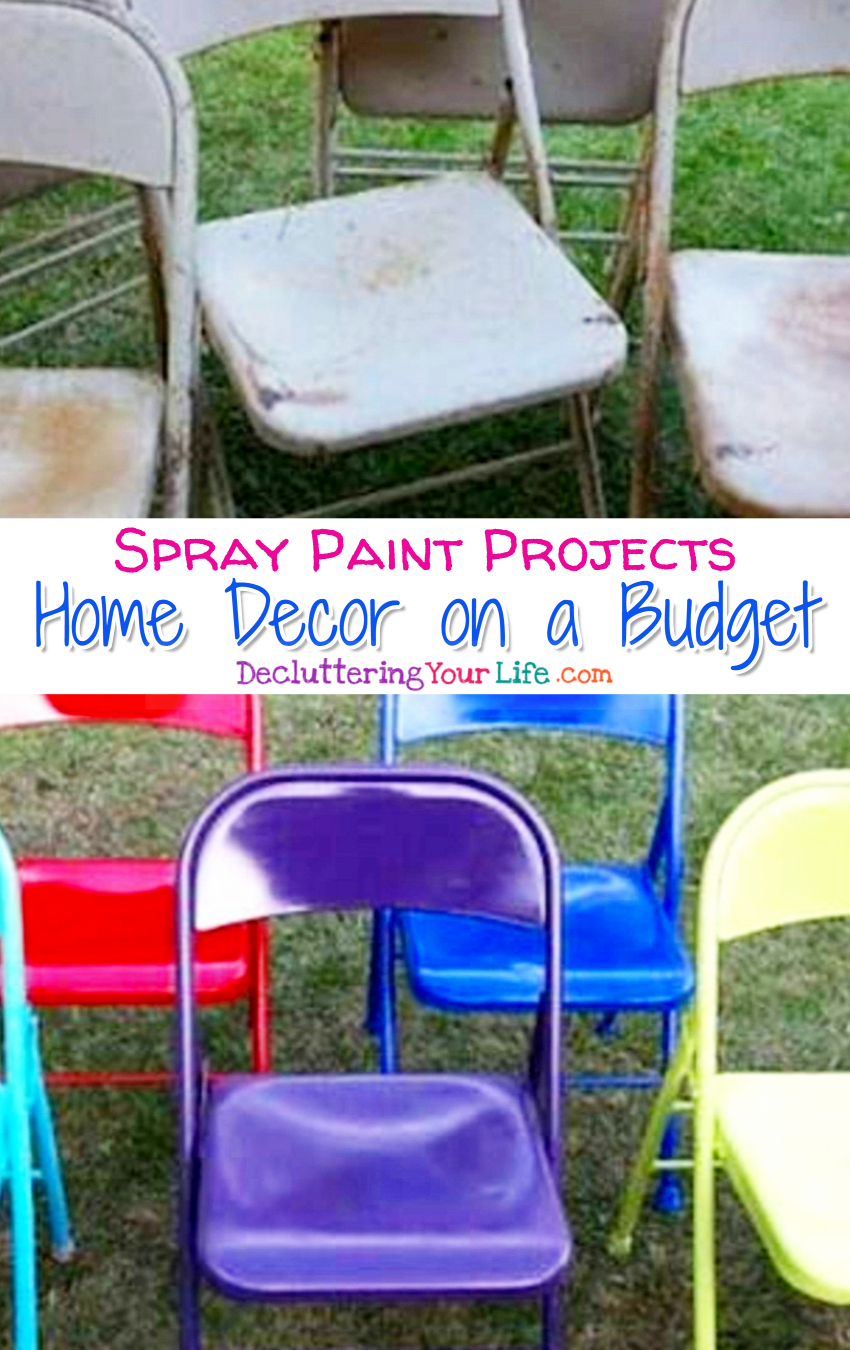 Need a new office chair to brighten your home office? Simply spray paint old discarded folding chairs you can find at your local Goodwill, Flea Market or yard sale. Here's how.
DIY Rose Gold Office Decor
More Easy Spray Paint Projects
It's amazing what you can do with a cheap can of spray paint and stuff others would consider junk or trash.
See more cheap home decorating ideas with spray paint here.