Feminine Home Office Ideas For Her – Stylish, chic and beautiful home office ideas for small apartments, small homes or ANY small space. Pictures, decor ideas, designs, inspiration and more to create a work space at home on a budget!
Even if you're on a shoestring budget, you can have the home office of your dreams. And let me tell you something – if you are working hard to declutter and organize your home, you SHOULD have a home office space of your dreams! Below are our favorite home office ideas for women on a budget to easily create the workspace of her dreams – even in small spaces.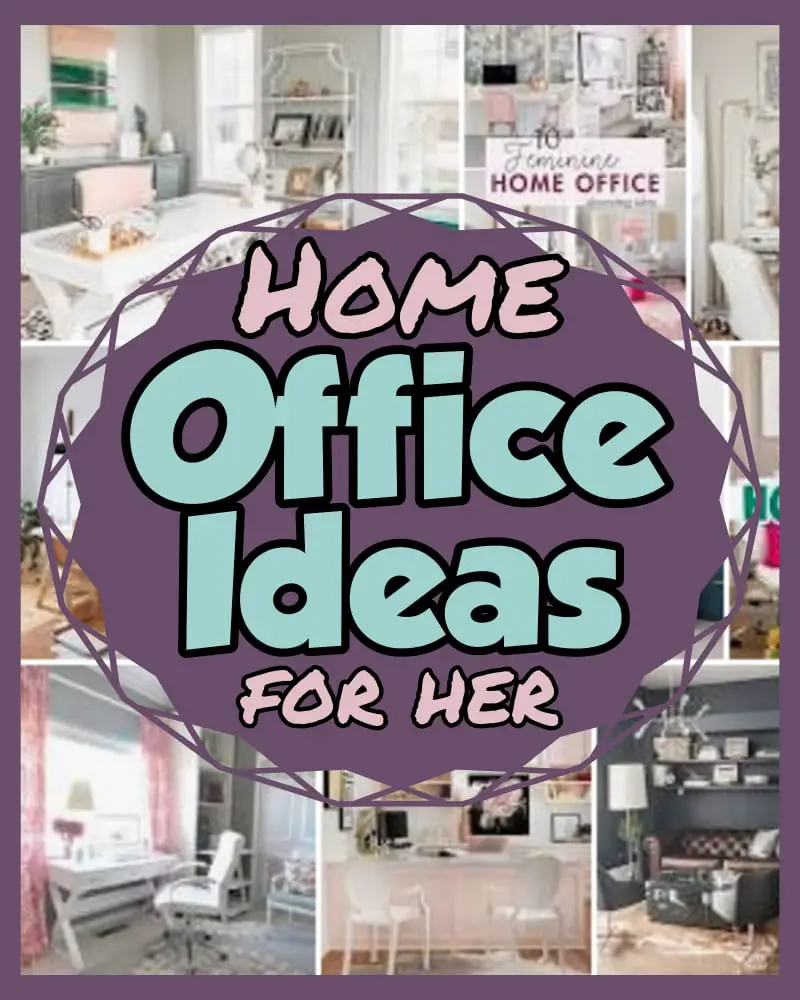 Welcome to Decluttering Your Life - we hope you enjoy our quick decluttering tips, organization ideas and simple DIY solutions for your home - posts may contain ads & affiliate links - that's how we keep the lights on =)
---
---
---
Home Office Ideas
Creating a beautiful and stylish home office does NOT have to be expensive.
You can have a chic feminine work area in any space in your home or apartment without spending a lot of money.
Let's take a look at some design ideas and decorating inspiration…
✅  Pictures
If you don't have an entire room dedicated to your home office, you might be limited to just the corner of a room. If that's your home office situation, be sure to use ALL the space around you.
I love this idea of creating a resuable monthly calendar on the wall of this corner home office. Plus, even tho the office has black and white decor, simply adding some pink flowers really gives it the feminine touch.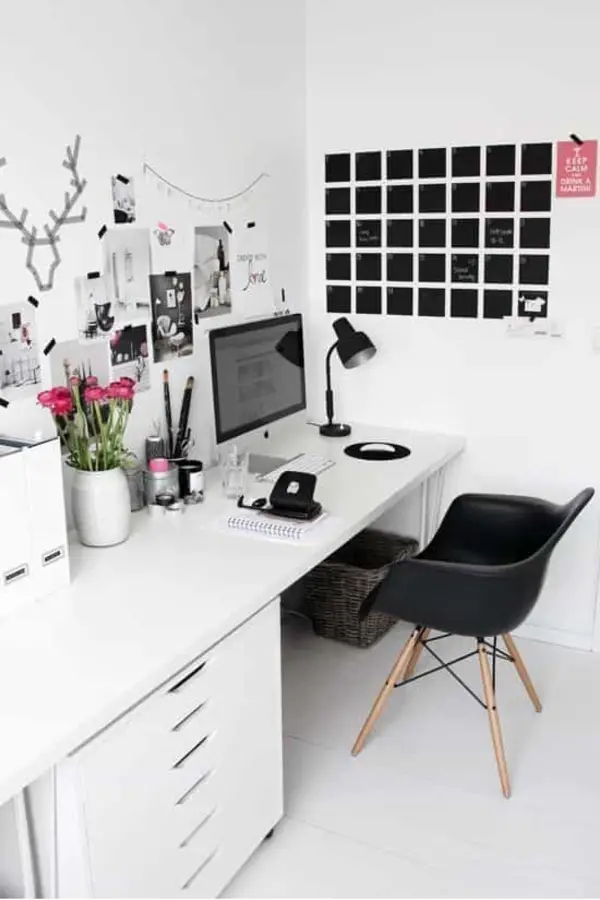 If your home office workspace area is isolated to the corner or a room, don't feel that YOU have to face the wall. Angle the desk so you have the wall to your back and surround yourself with pretty feminine decor accessories.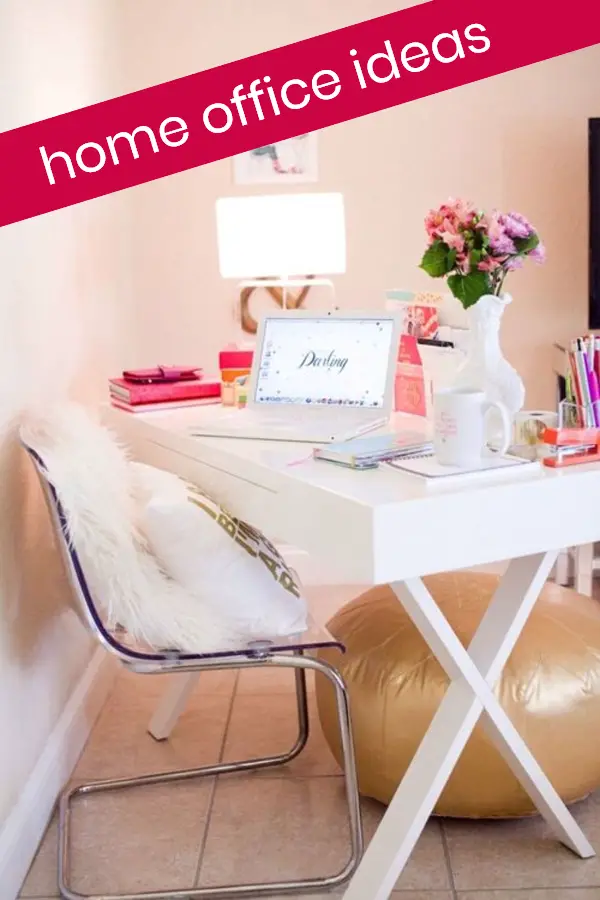 When making the most of your small home office area, the wall area above your desk is a great place to decorate AND organize so you keep your desk neat, organized, and clutter-free.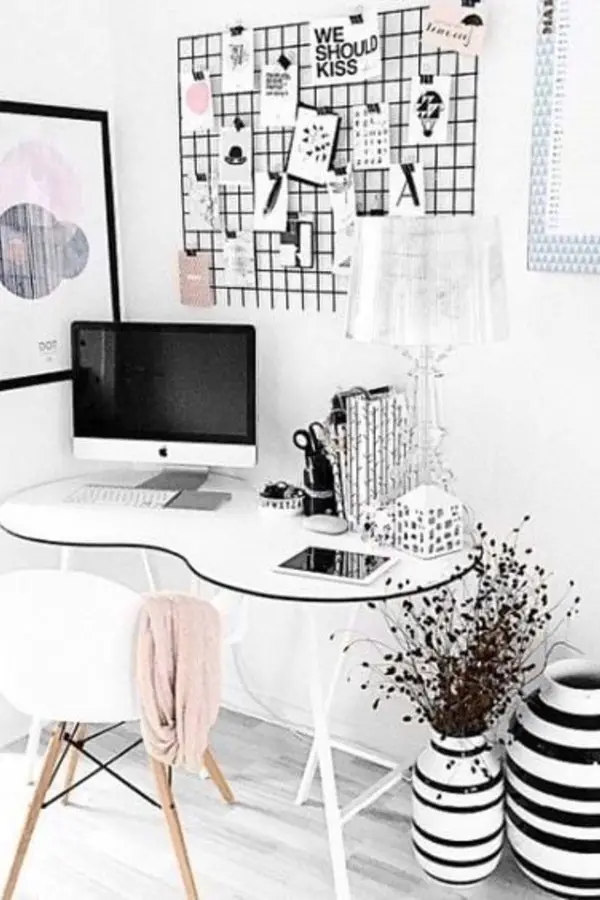 ---
☑ More Home Office Tips:
---
Not ALL women want a PINK home office (shocker, right? ha!).
I love this simple DIY idea to get most out of a small home office area – paint the wall behind your desk with cheap chalkboard paint so you can use every square inch to organize your life.
Plus, the hanging shelves really help maximize the space in a small home office!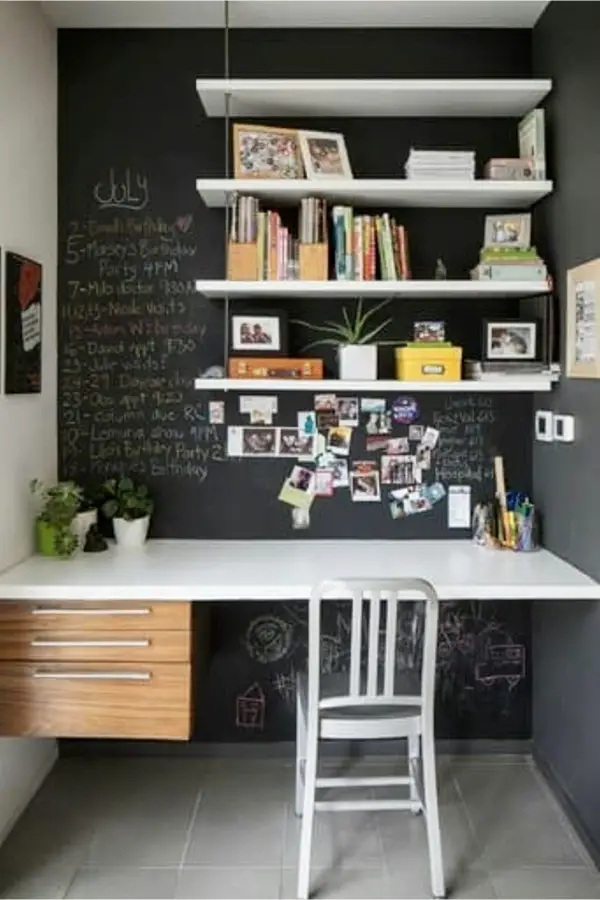 This next picture is one of my favorite budget-friendly home office ideas for women – get a piece of furniture from your local thrift store (or a piece of furniture someone is throwing away) and paint it a bold and bright color. It really makes your home office work space POP!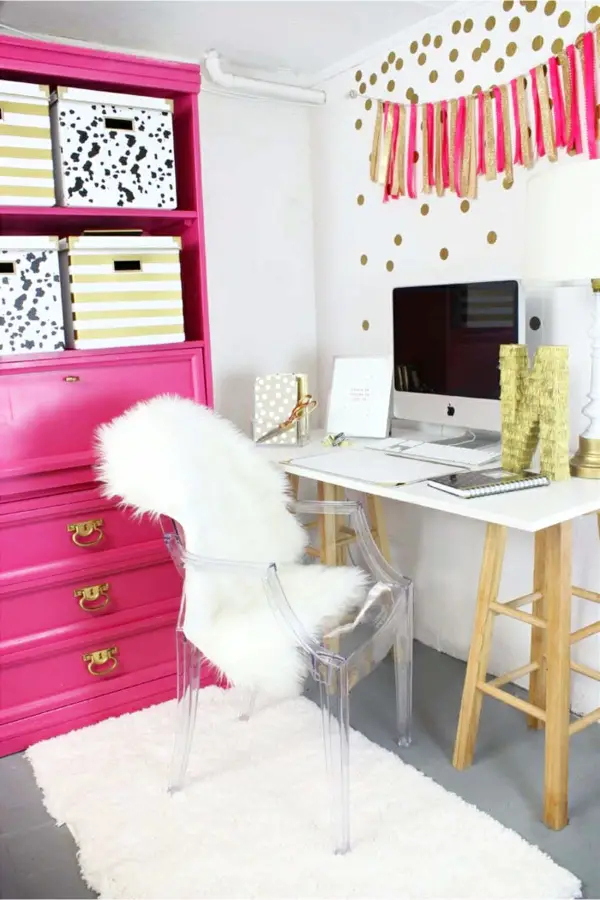 Many women's home office areas are multi-functional and serve not only as a home office, but also as their craft room, sewing room, etc.
Use every square inch of your area available to keep your workspace area neat and tidy. If everything has its place, it will be easier to KEEP your home office organized.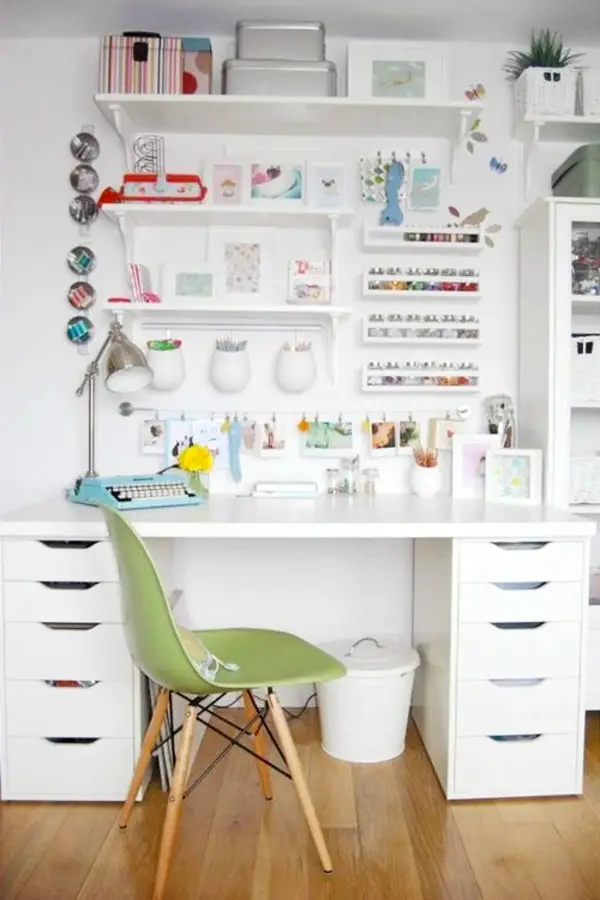 ---
☑ More Craft Room Ideas:
---
Simple and cheap little decorating ideas, like below, can really take your home office from "blah" to "Girl Boss Workspace" – don't be afraid to mix in cheap, brightly colored decor items to personalize YOUR home office.
Again, not all home offices for women HAVE to be decorated in pink or pastel colors.
Neutral colors in a home office work really well, too!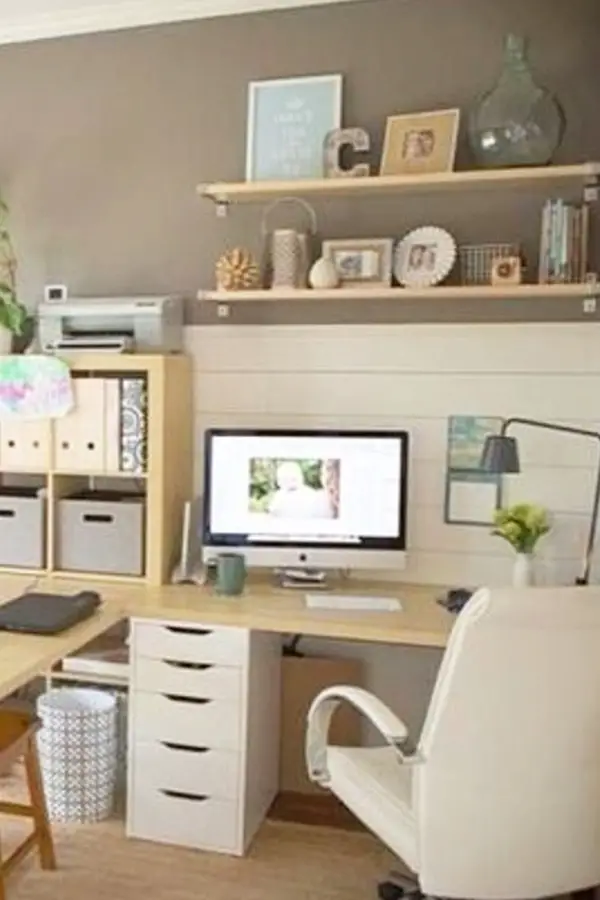 I really love the shiplap wall in that home office above – such a nice touch that is also an easy DIY project for your home workspace.
Paint Color Ideas
Choosing your home office paint color starts with two main questions:
Is your home office IN another room in your house or apartment (ie, you have a bedroom / home office combo) or do you have a room that is ONE your home office?
How do you want the paint color to make you FEEL? (ie, feel relaxed? feel productive? bright and cheery?)
As an example, if your home office is in your bedroom and you want the overall aesthetic to be shabby chic and relaxing, these are the best paint colors to use: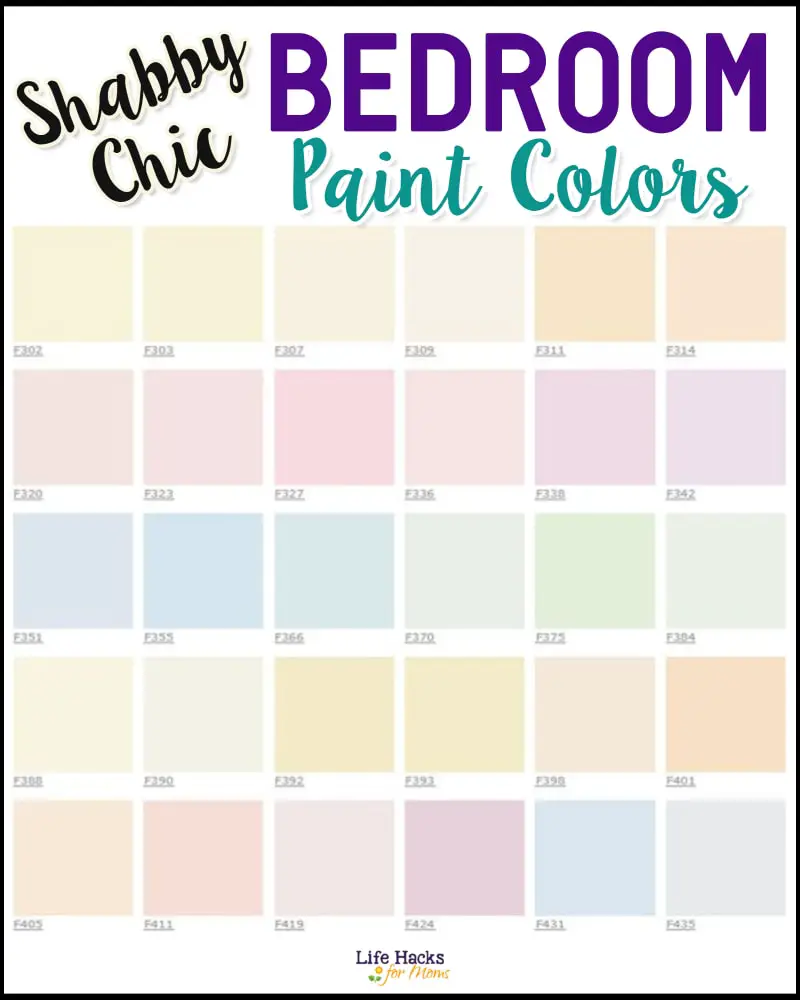 Or, if your home office space is in your living room and you like grey living room ideas or neutrals, these are the best paint colors to use: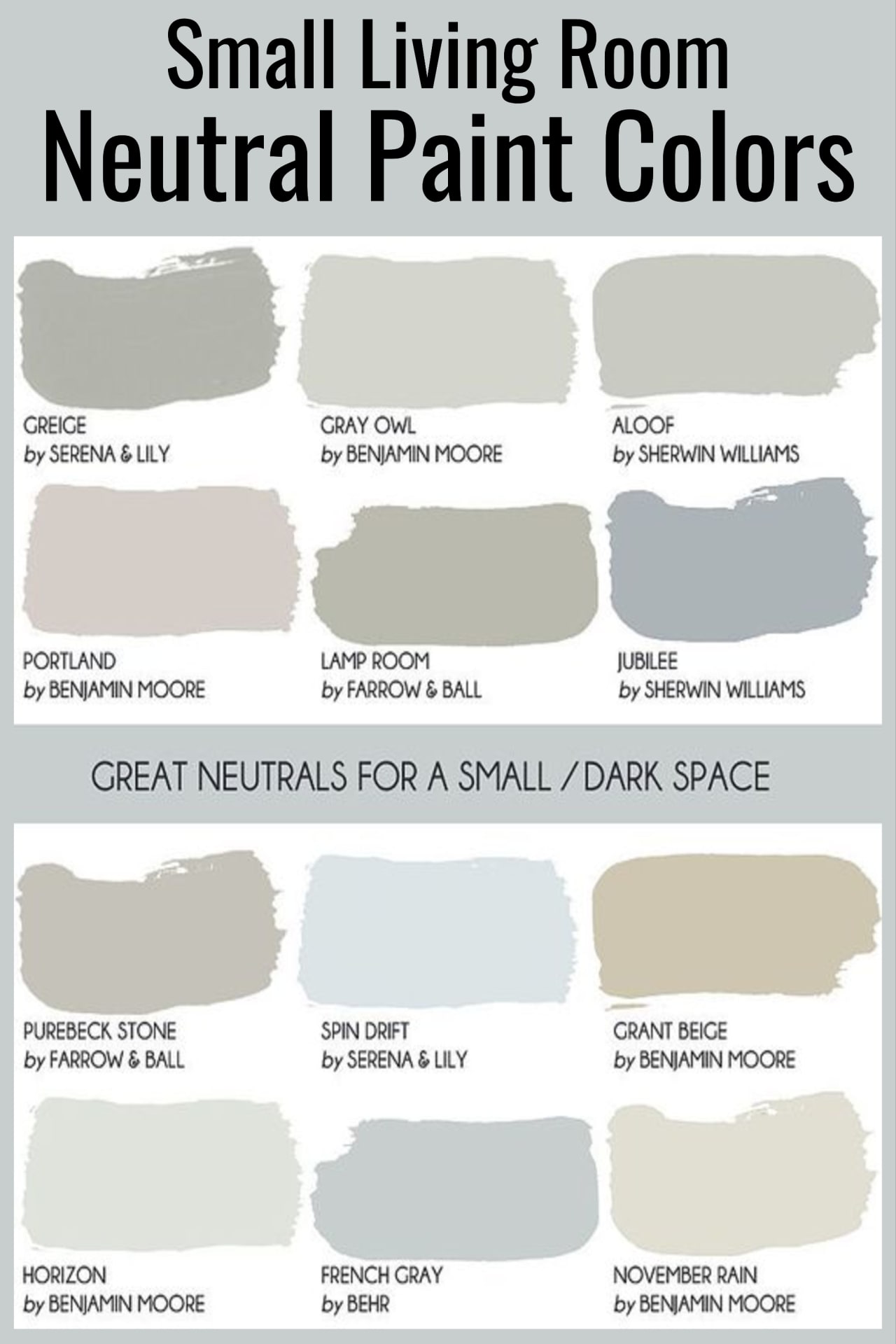 The classic stylish look of grey and white decor with some pops of color can give you that modern luxury feel to your entire room – not just your small home office space.
Bottom line: choose your office paint colors carefully – you do NOT want to end up working in a space you do not like.
---
More Ideas:
Miss Anything?
Go back to the top of:
==>> Home Office Space Design Ideas For HER
Go back to a specific section: