Simply Brilliant DIY Wrapping Paper Storage Ideas –
DIY wrapping paper storage ideas to organize all that gift wrapping STUFF (even on a budget – you can use Dollar Tree and Dollar Store organizers!)
Let's look at storage ideas for rolls of wrapping paper, how to store wrapping paper, DIY ideas for decluttering gift bags, gift bow storage ideas, gift tissue paper storage ideas and more simple (and CHEAP) wrapping paper storage ideas.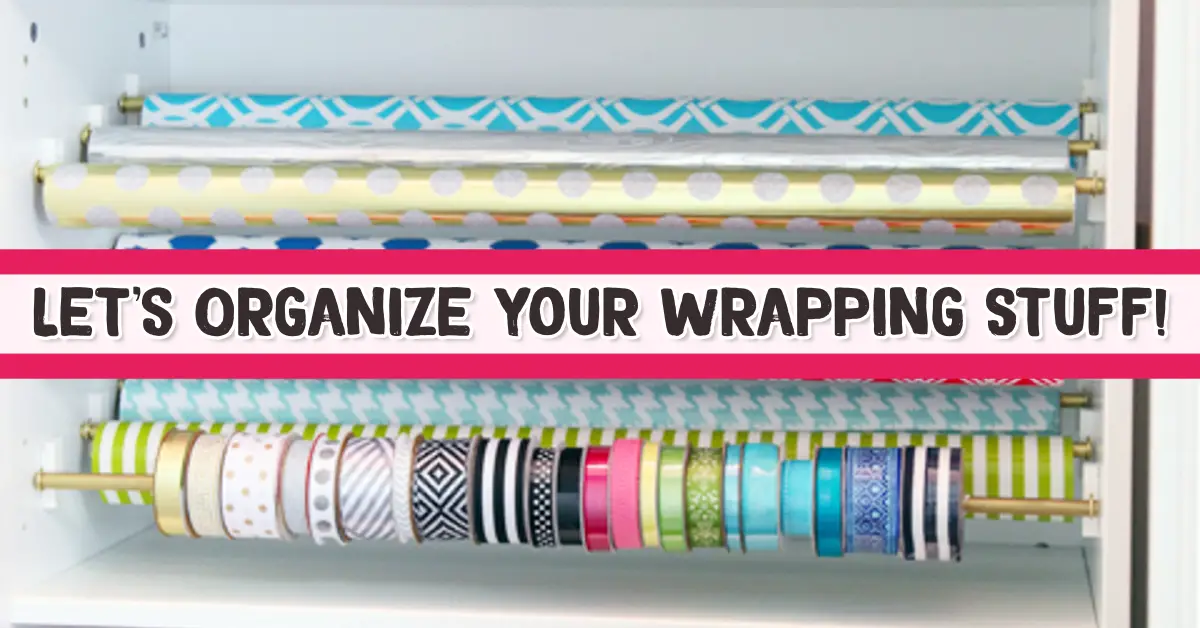 Welcome to Decluttering Your Life - we hope you enjoy our quick decluttering tips, organization ideas and simple DIY solutions for your home - posts may contain ads & affiliate links - that's how we keep the lights on =)
---
---
---
Wrapping paper storage… wrapping paper organization… oh my!
These are some really clever organization ideas and tips for your wrapping paper, gift bags, gift ribbons and ALL your wrapping supplies – even for small spaces!
Personally, I am a HUGE fan of this mobile wrapping station – it's perfect for keeping all your wrapping STUFF organized and in one place.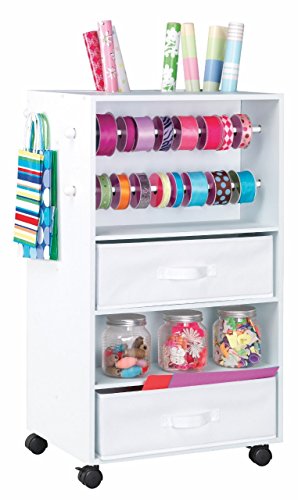 I found the mobile wrapping station here.
It's pretty genius, isn't it?
We've talked about ways to organize your craft room before, but we didn't cover wrapping supplies organization – today we are!
Crafters are so creative and come up with the most genius ideas for making space when you don't HAVE space…
and not only getting it organized but KEEPING it organized.
Let me show you some of the purely genius ways they've figured out to store their wrapping paper, gift bags, ribbon and ALL those wrapping supplies.
Watch the quick slideshow below to see all the useful hacks and tips and organization ideas for all YOUR gift wrapping supplies.
As always, feel free to pin any ideas you like to Pinterest.
(images not moving? just click a picture to see the next idea)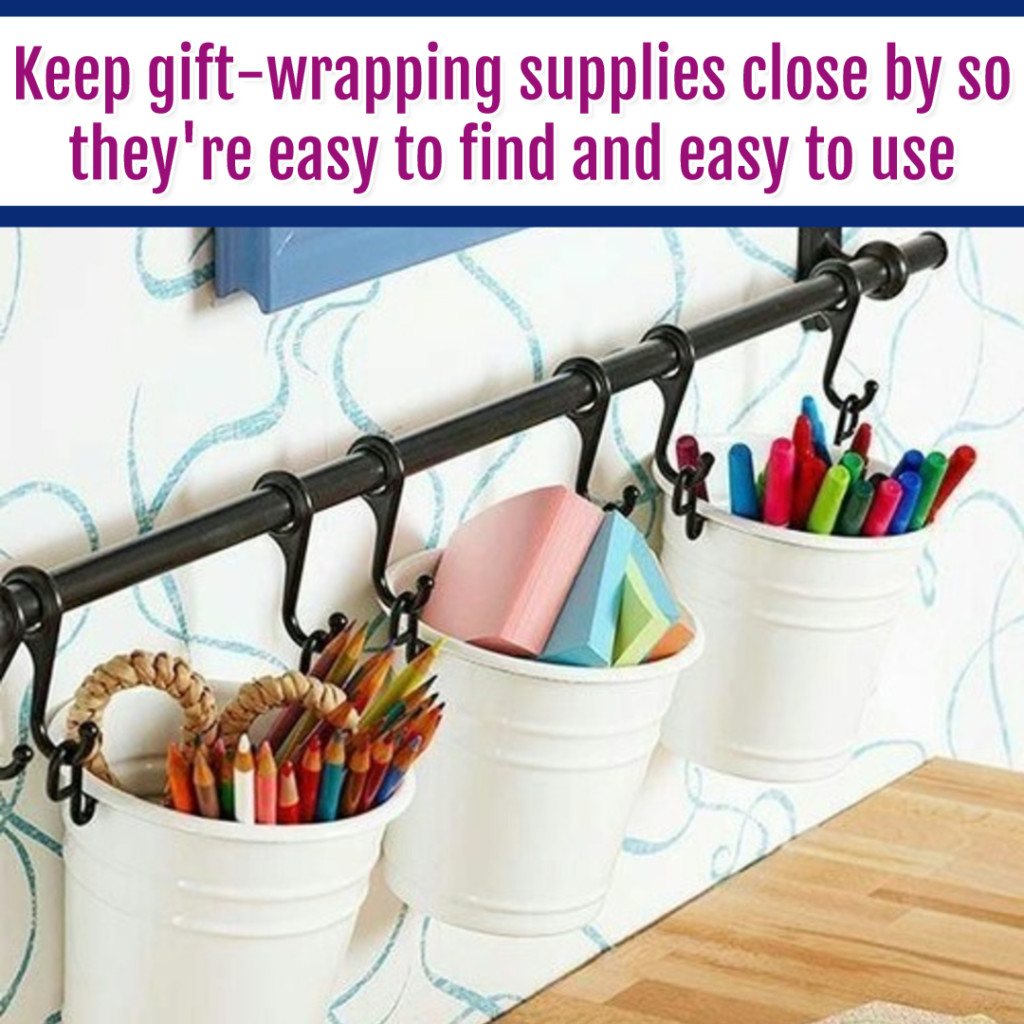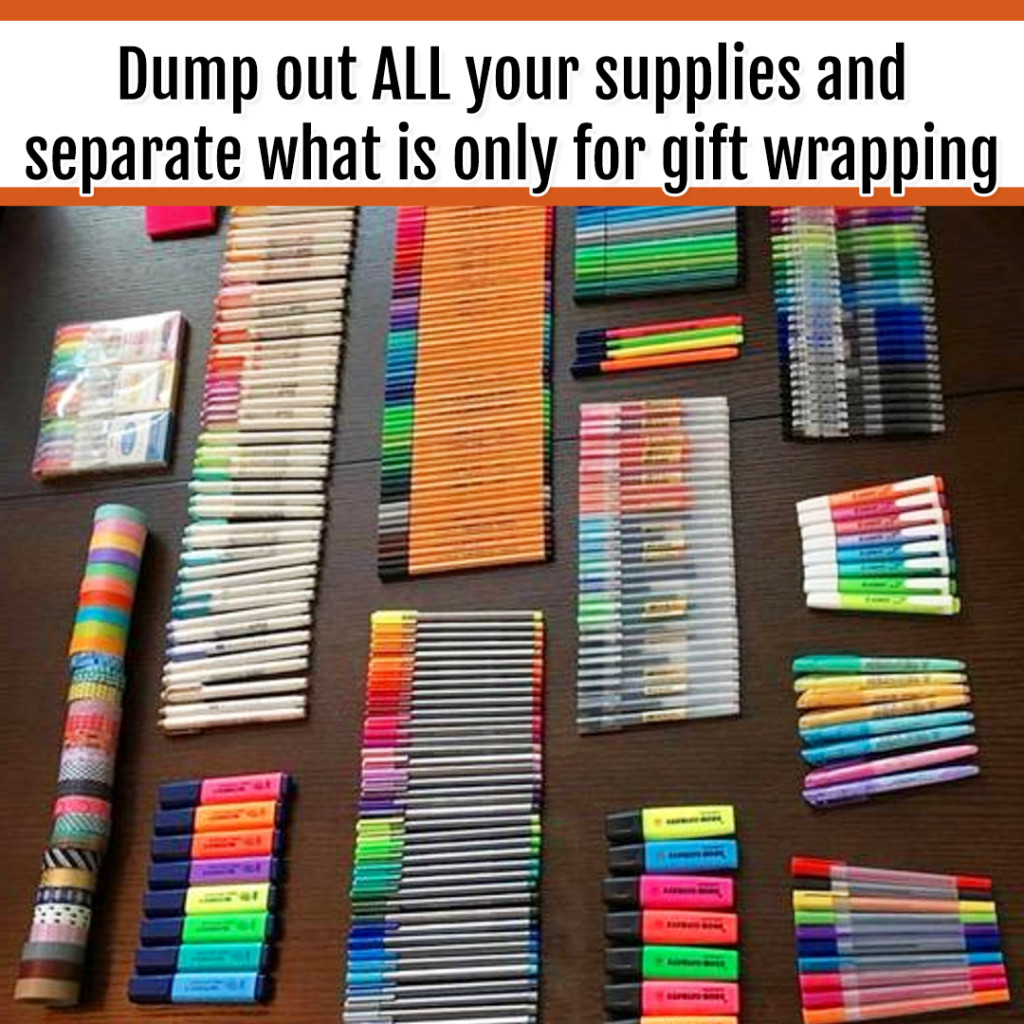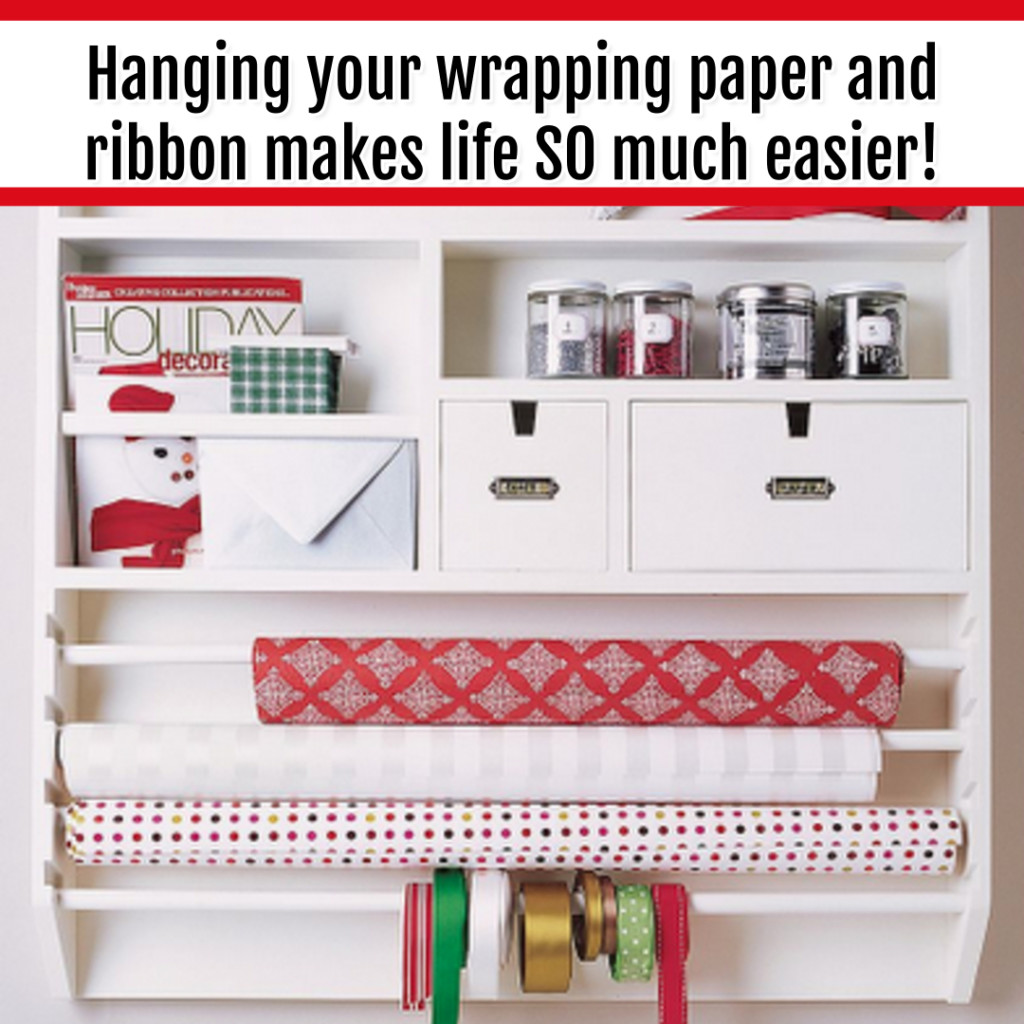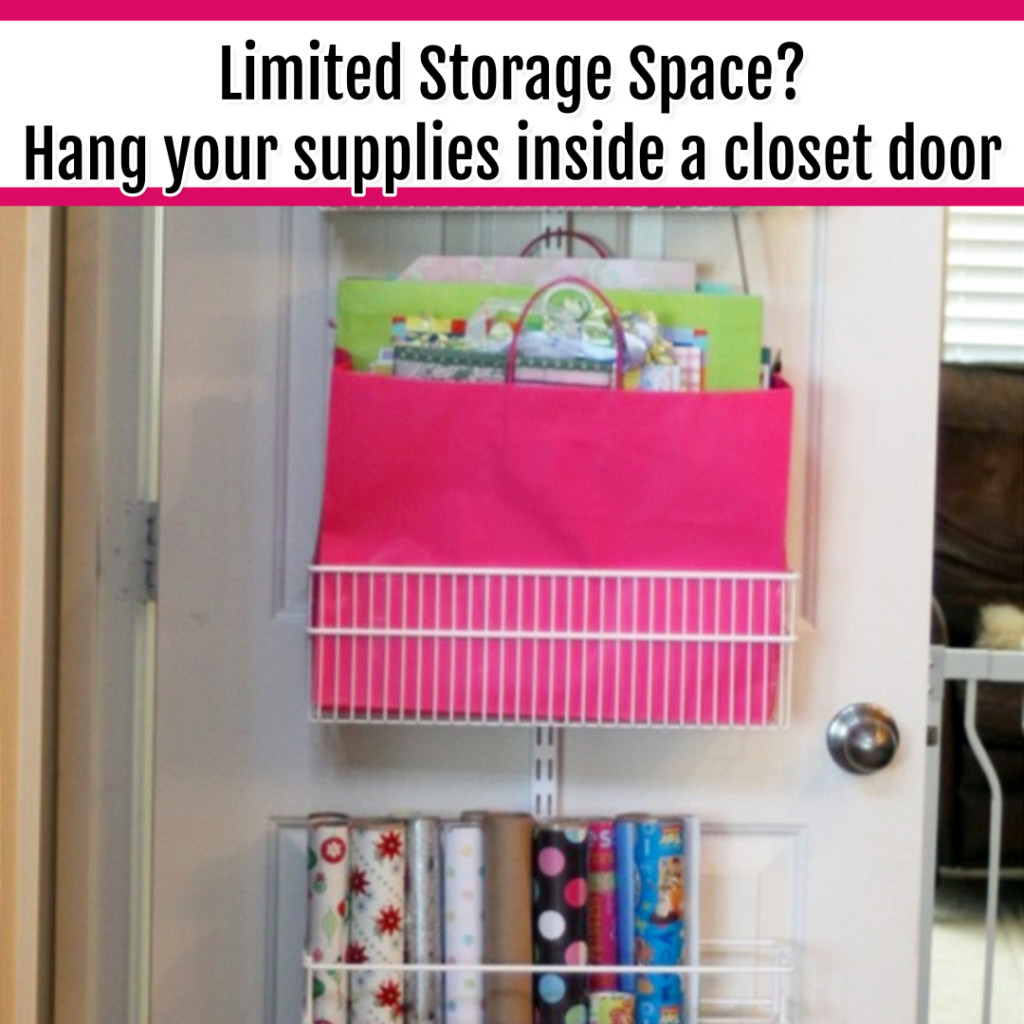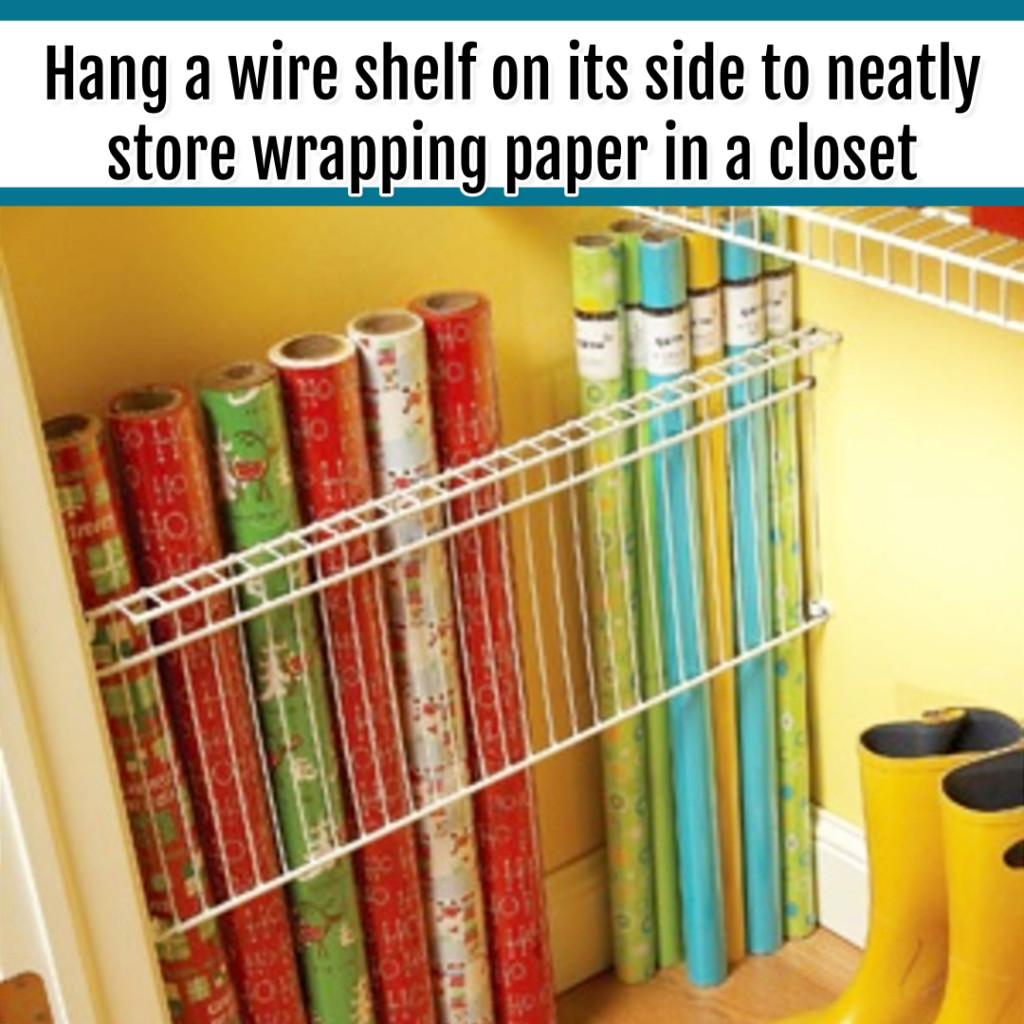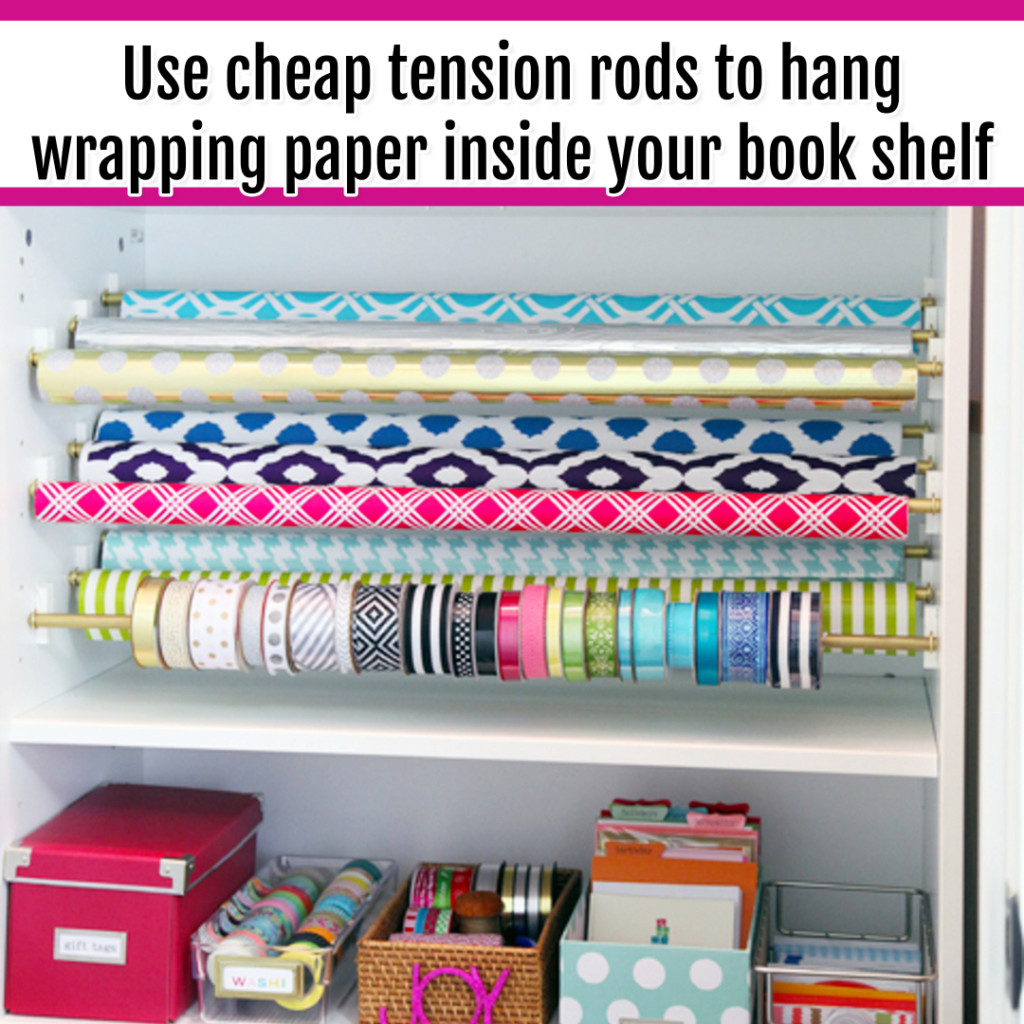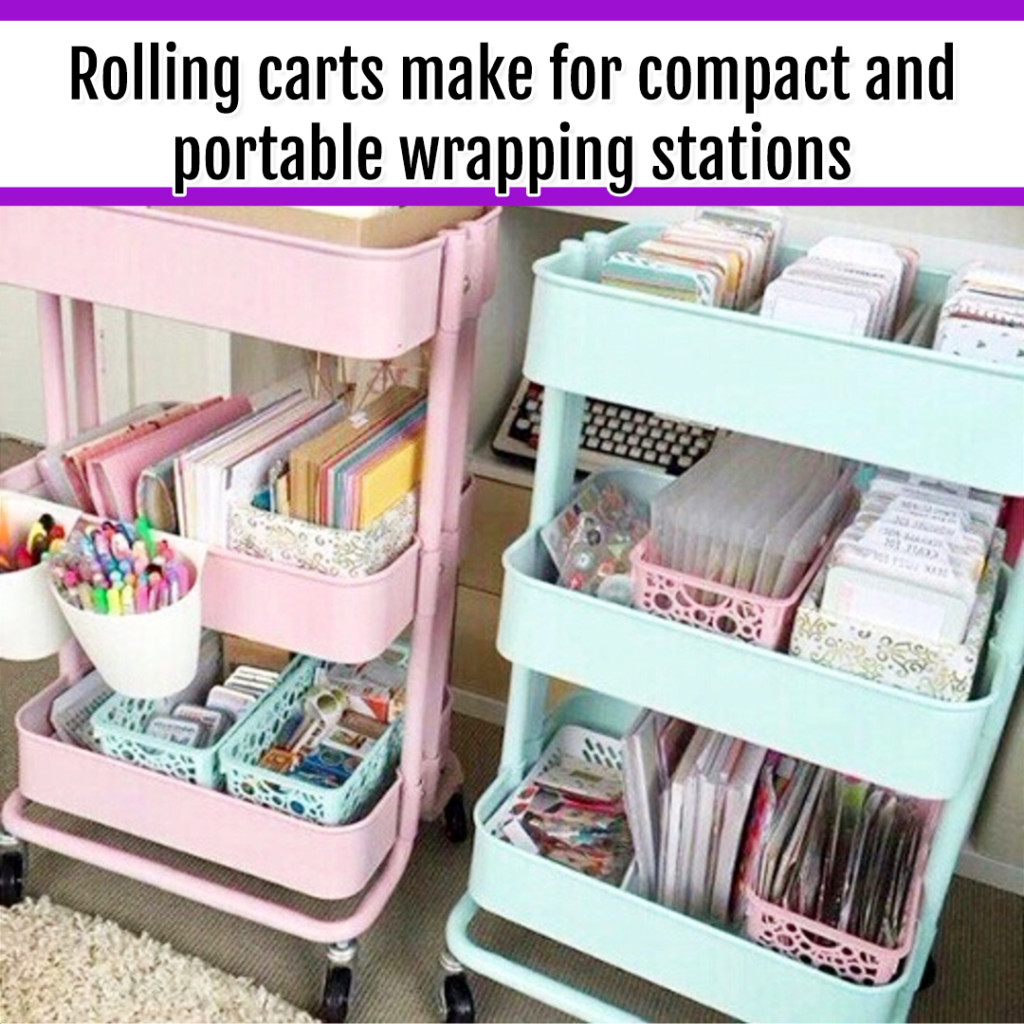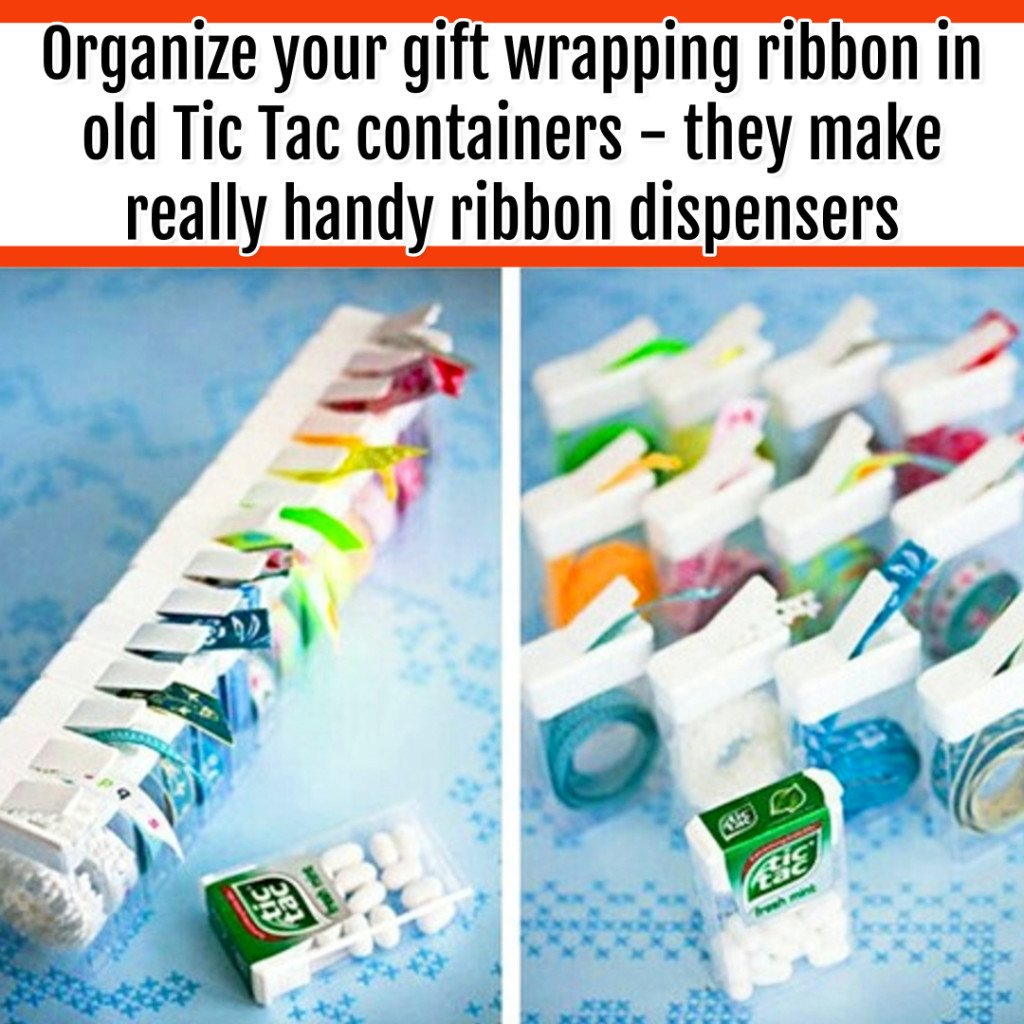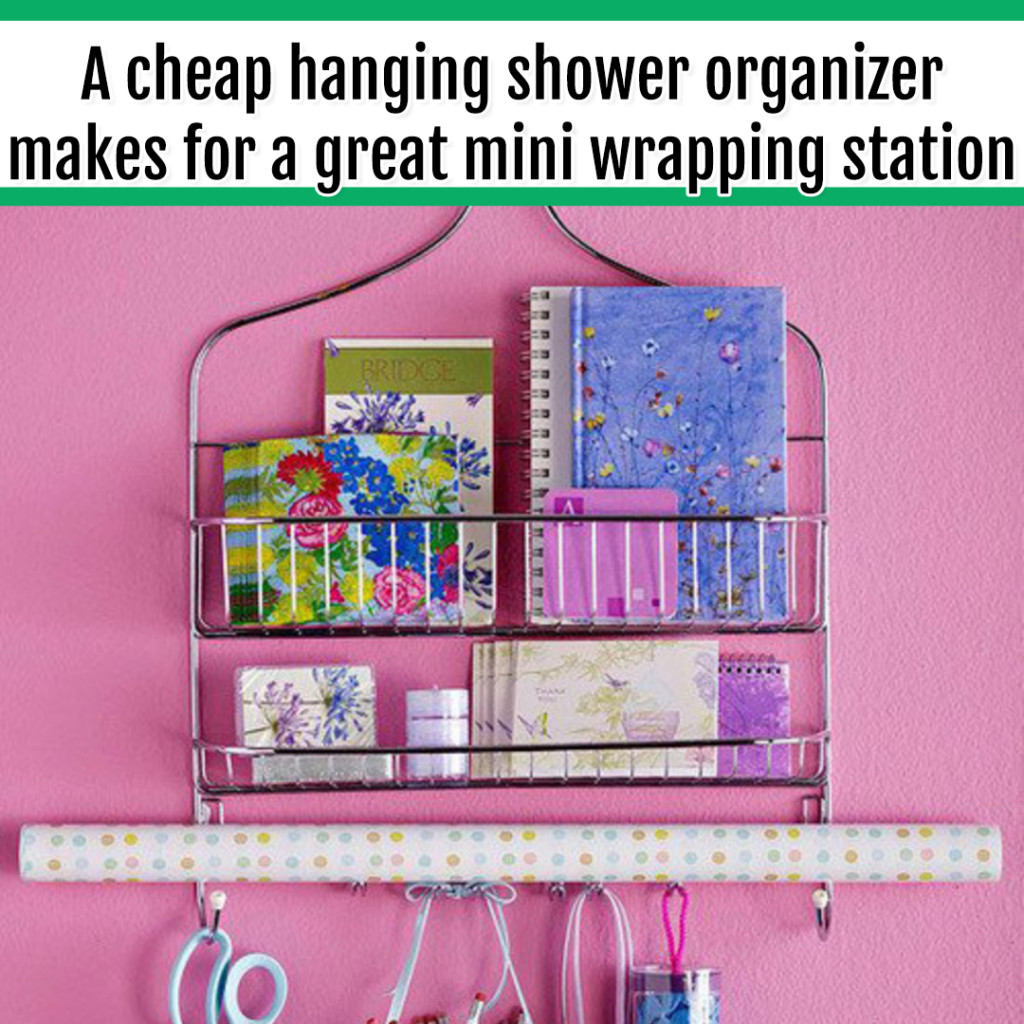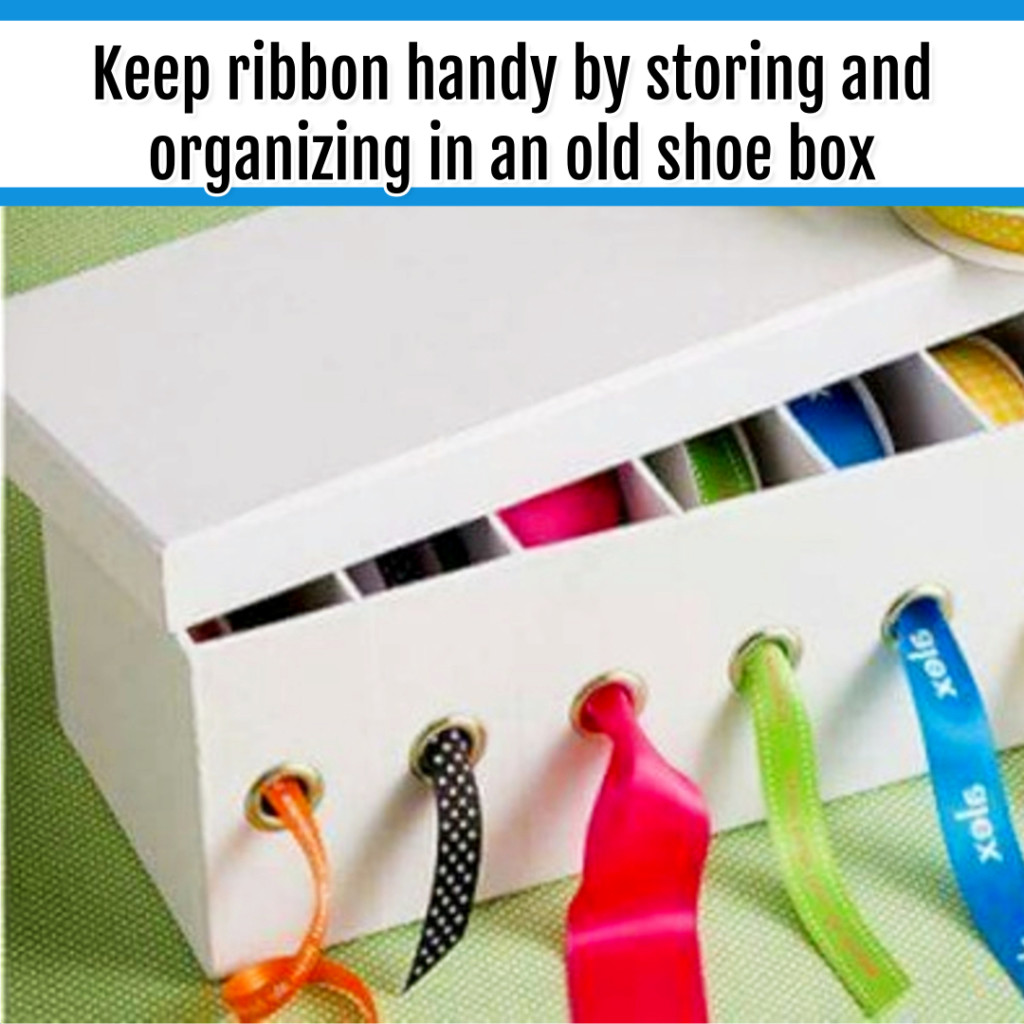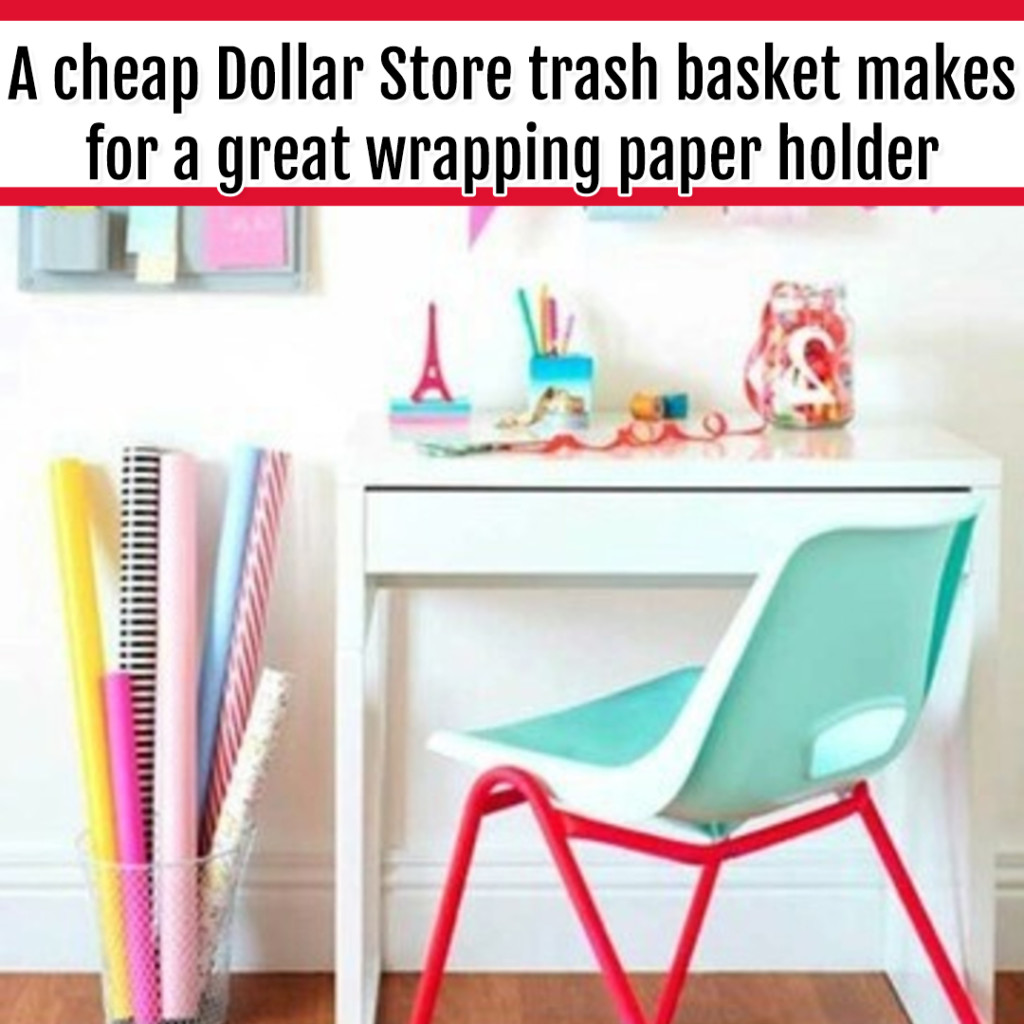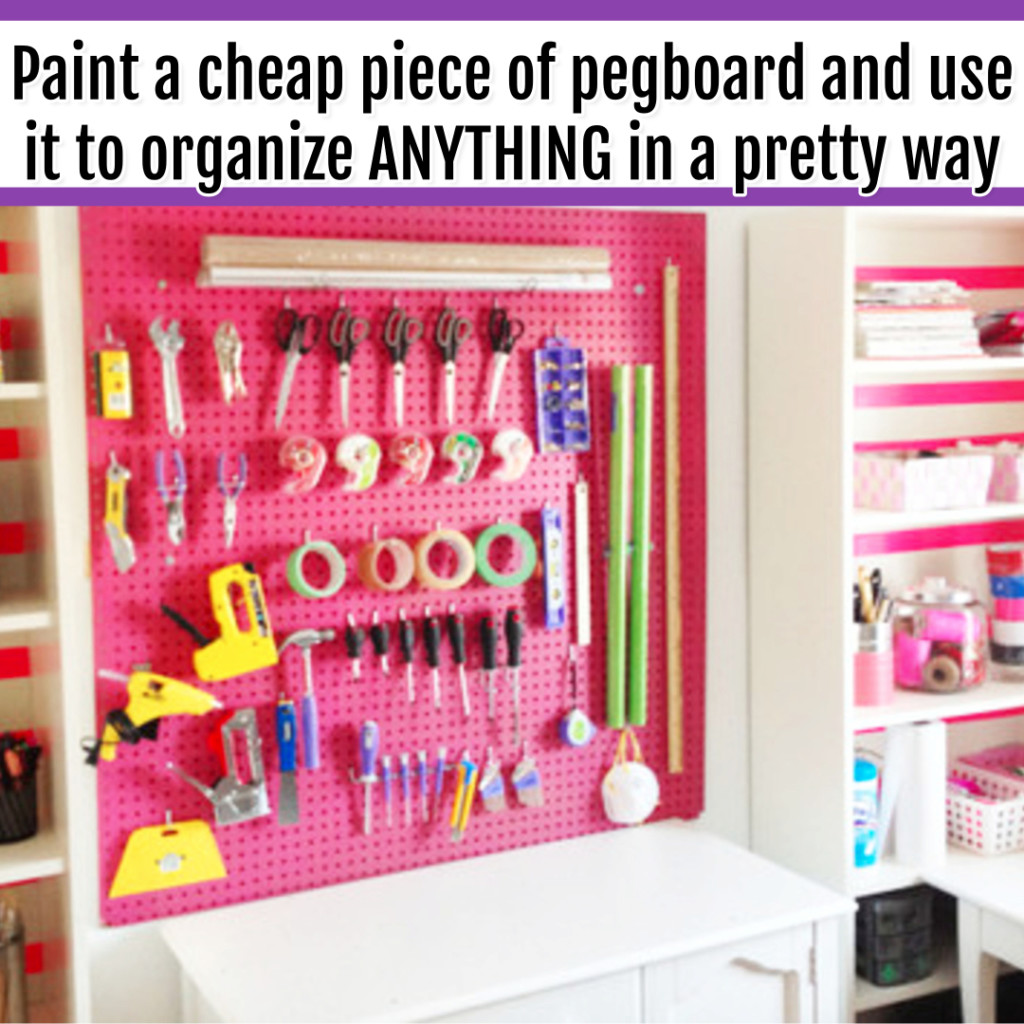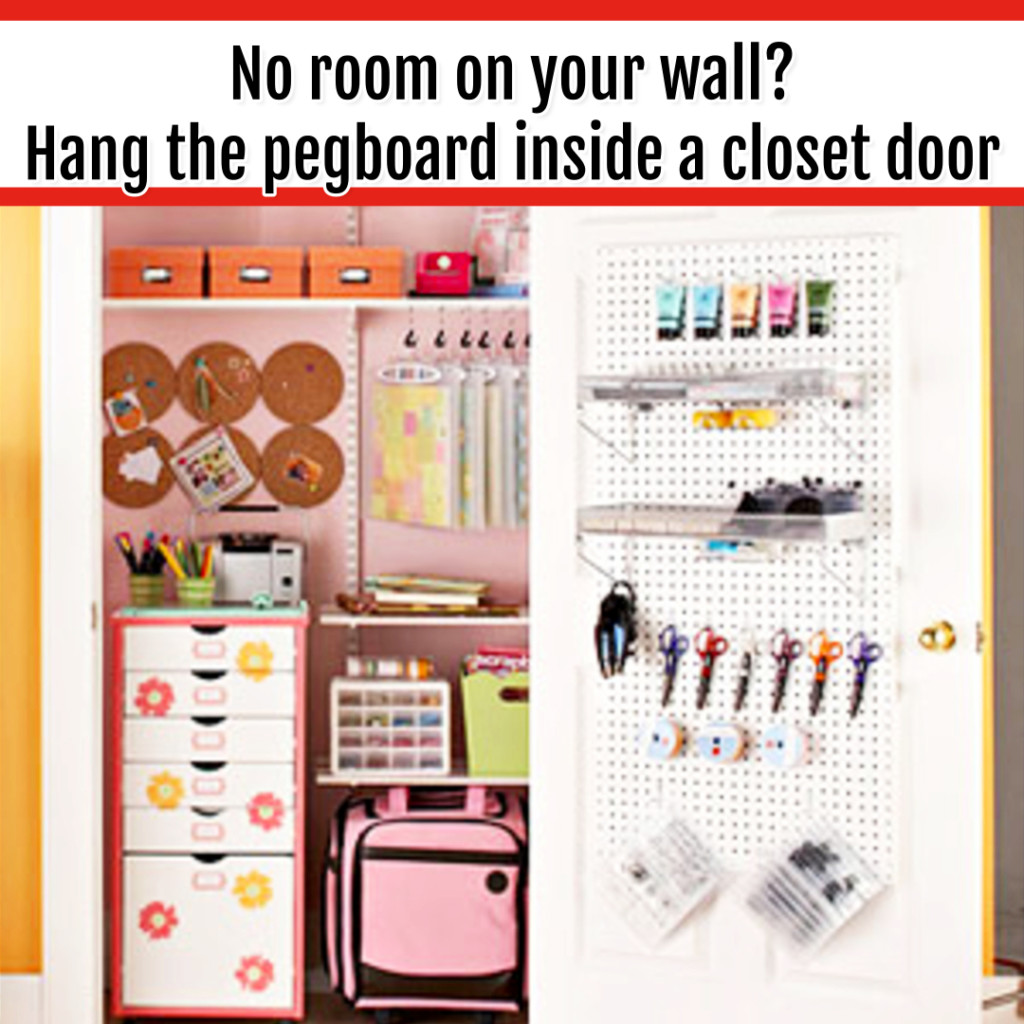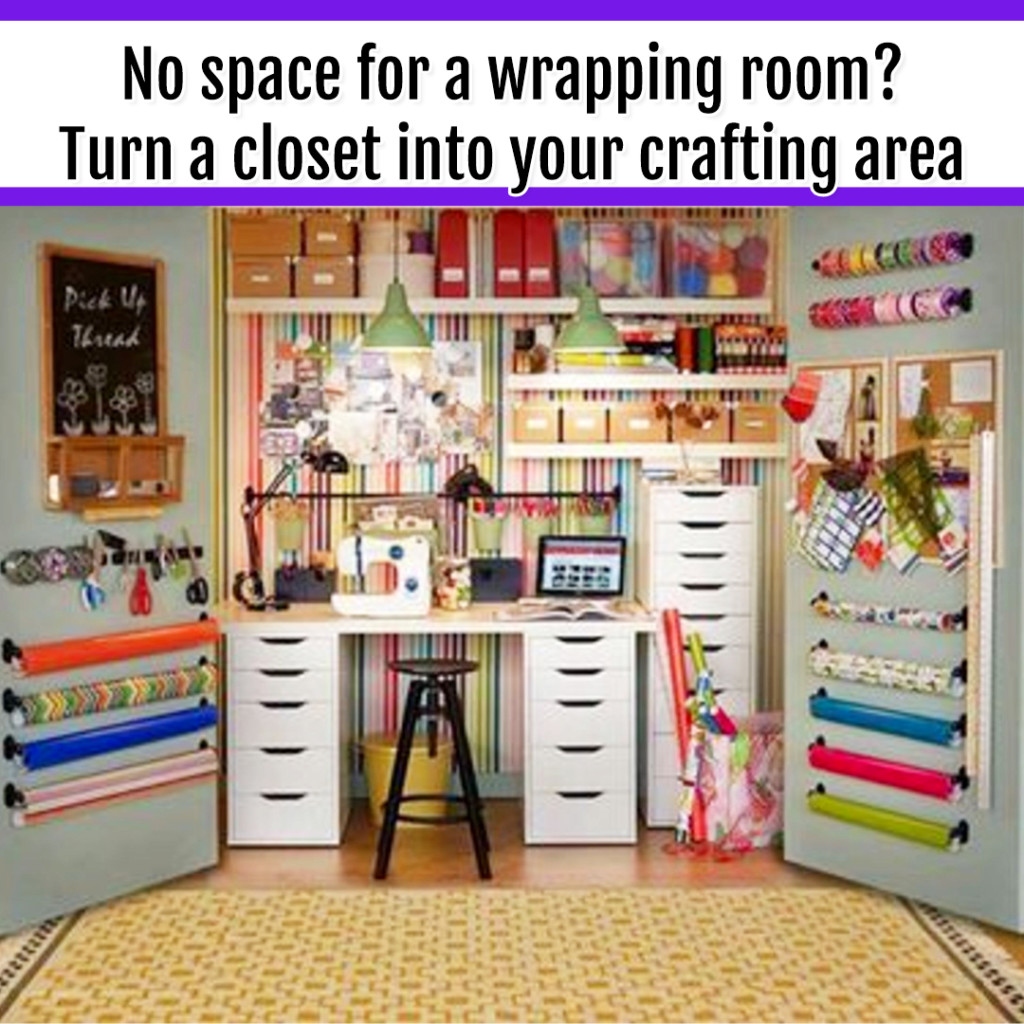 Aren't those some genius ideas for gift wrapping supplies organization?
I sure thought so!
Below are MORE ideas to help you get your wrapping stuff organized.
---
My House Was a MESS!
And my anxiety was through the roof!
I needed a plan to get it together - it was all pushing me over the edge.
Thing is - we
LIVE
here... I never had the fantasy that my home would ever look "Pinterest perfect".
I simply wanted more control, less clutter and much less anxiety.
I finally found something that worked for ME.
My house is now easier to clean - I can now clean it in minutes, instead of hours.
I can now actually FIND the things I'm looking for.
I learned some simple decluttering systems that make me much more efficient every day - and I'm more relaxed and less overwhelmed all the time (finally)
My house now looks pretty darn good almost all the time.
Best of all - I no longer stress about guests unexpectedly showing up.
Turns out, it was so much easier to do than I ever expected.
This is how I did it
.
---
Last updated on October 2, 2023 7:23 pm
---
More Ideas: