Small Kitchen Storage Hacks To Get Seriously Organized In A Tiny Kitchen – Getting organized in the kitchen can seem overwhelming (especially if you have a small apartment kitchen or you don't have a pantry). Let's take a look with some easy to make kitchen shelves to help you get organized, and STAY organized, in your kitchen.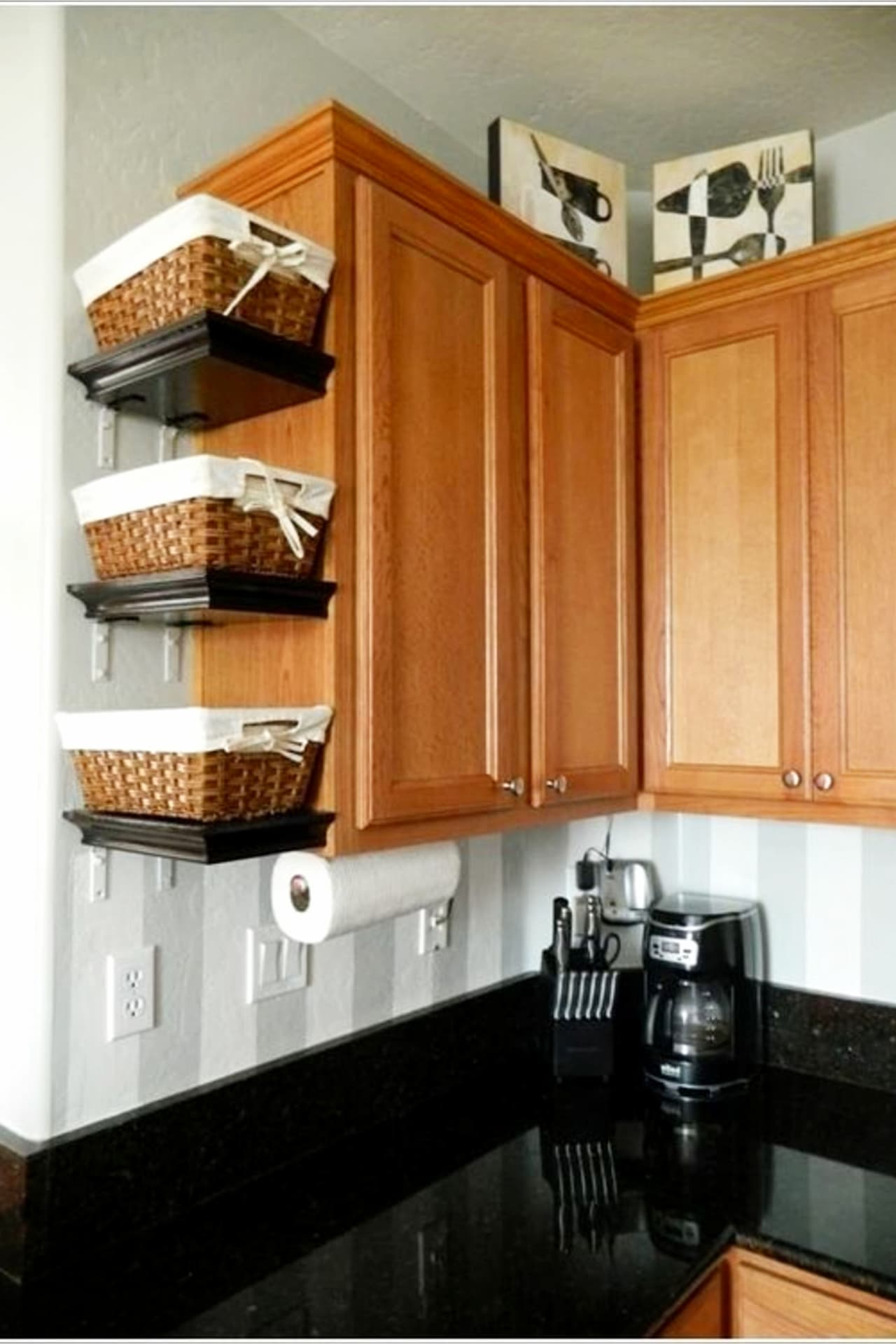 Welcome to Decluttering Your Life - we hope you enjoy our quick decluttering tips, organization ideas and simple DIY solutions for your home - posts may contain ads & affiliate links - that's how we keep the lights on =)
---
---
---
The kitchen seems to be the main room for attracting clutter, doesn't it? It's a funny thing about my kitchen – no matter what type of get-together we are having, everyone tends to always end up in the kitchen.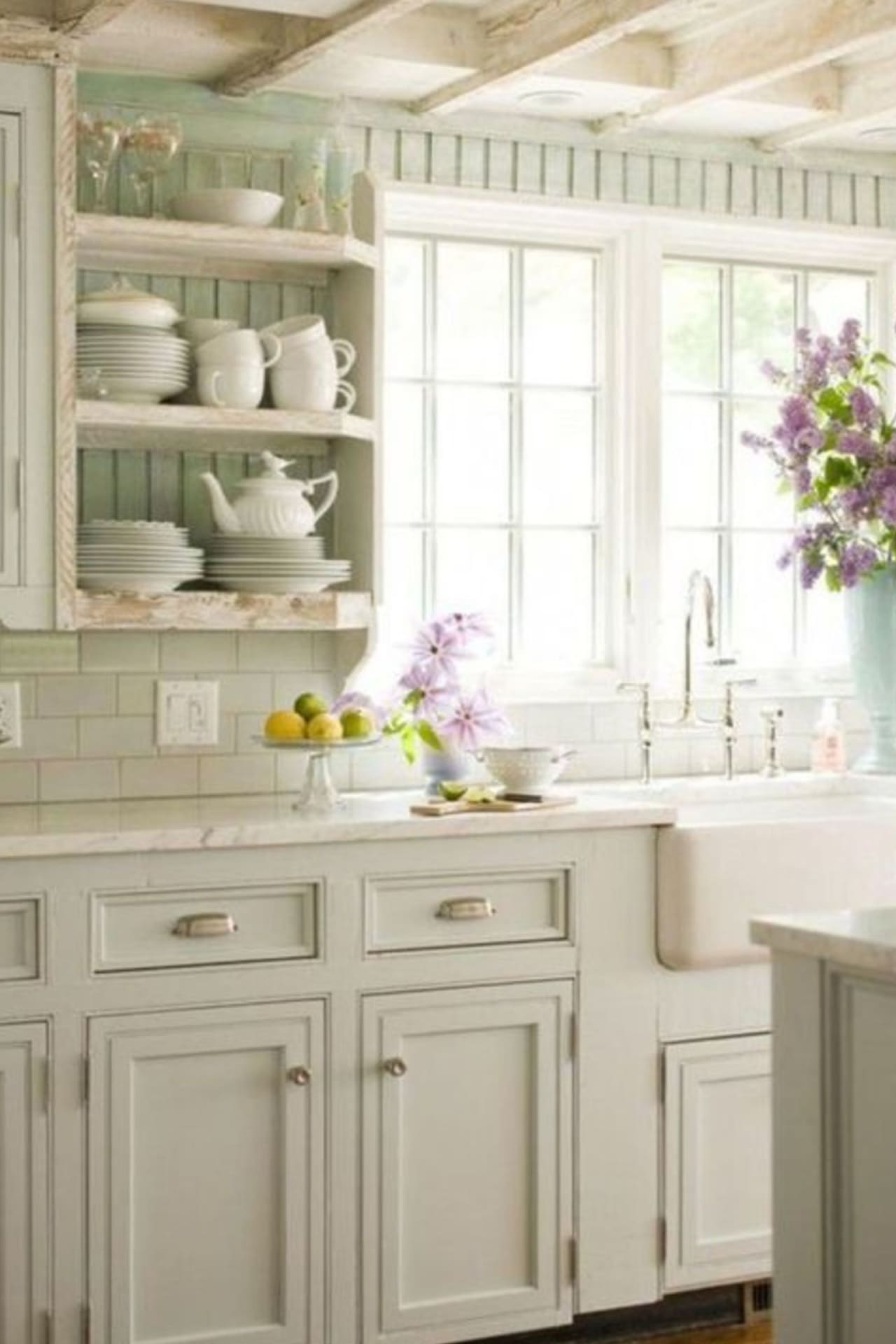 Same with STUFF – it all seems to end up in the kitchen.
As a self-proclaimed "clutter magnet", I have learned that one the best ways for ME to cut down on clutter in my kitchen, is to have the least amount of storage space behind cabinet doors and in drawers.
Even my coffee bar area has this wall shelf to keep things organized AND visible: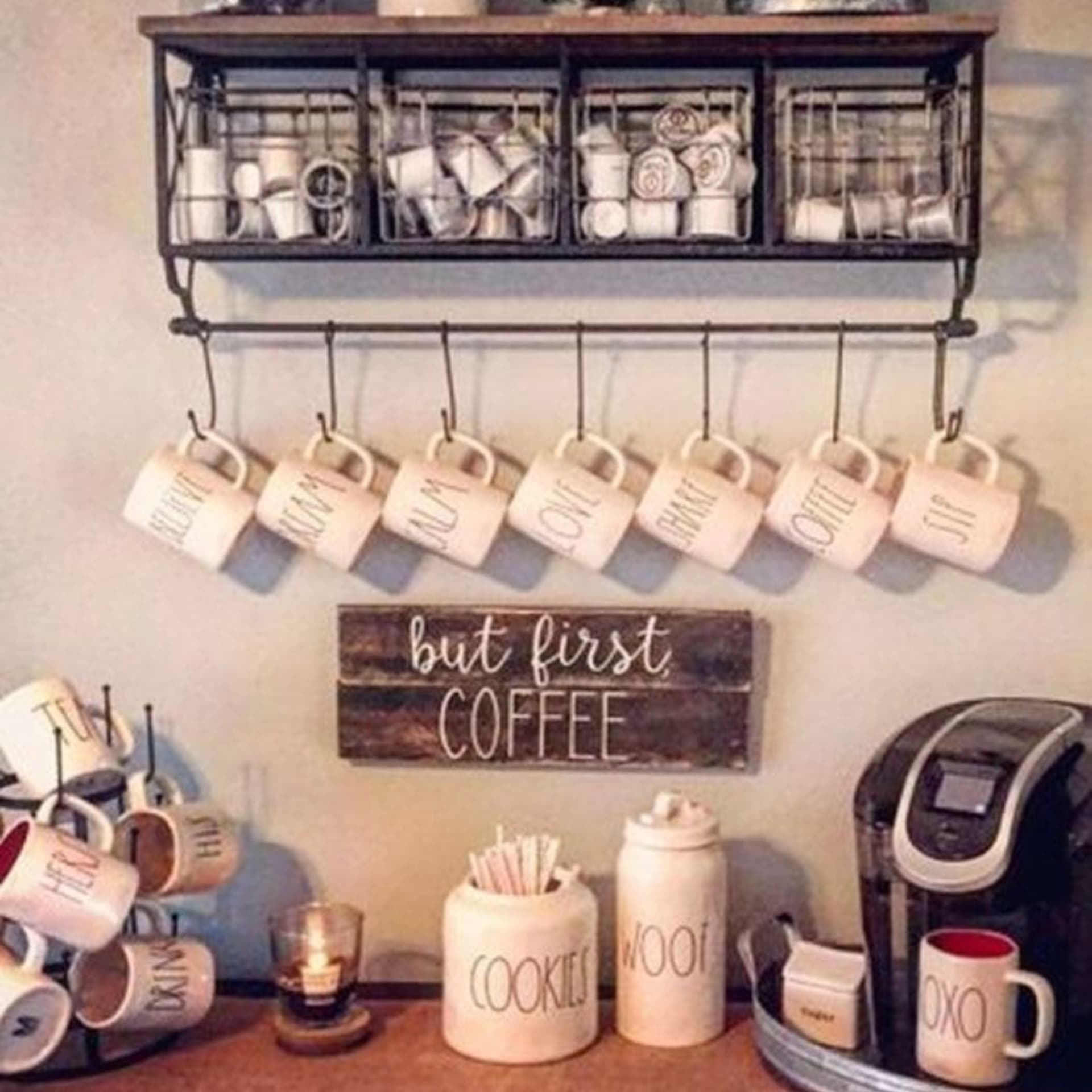 Floating Shelves – DarkGet More Info Storage BasketsGet More Info Floating Shelves – WhiteGet More Info
It's just TOO easy to toss clutter in those places because no one, including myself, will see that stuff.
One of my favorite ideas to declutter AND organize in my kitchen is using shelves to display food items and snacks that we use on a regular basis.
This gorgeous DIY "Country Store" Kitchen Shelves idea for the pantry is not only very helpful to cut down on clutter (cereal boxes and all that STUFF), it's also BEAUTIFUL.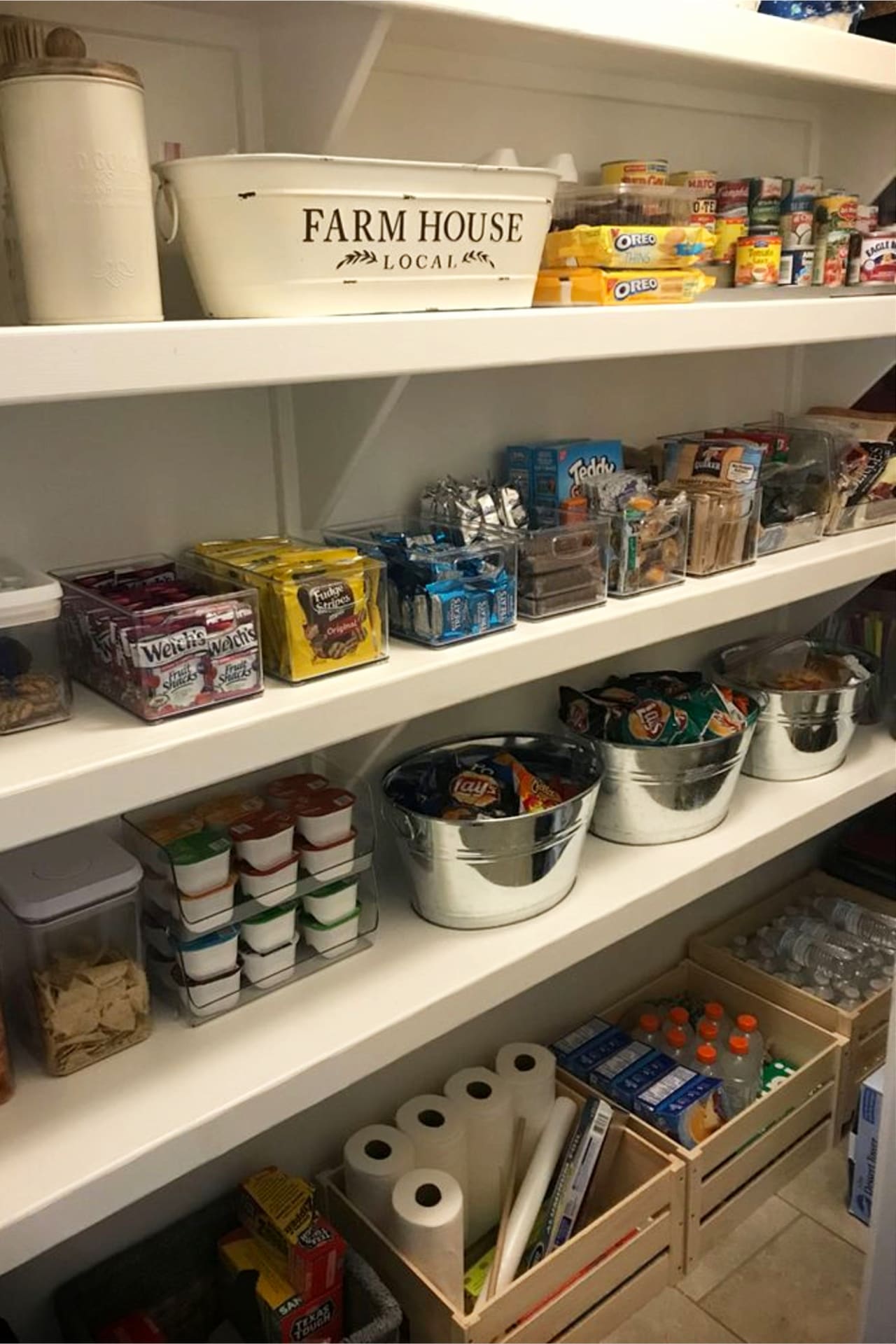 I've also seen the same concept done in other kitchens, but instead of a full wall of these shelves in your kitchen, you can save space and put the shelves over your counter top.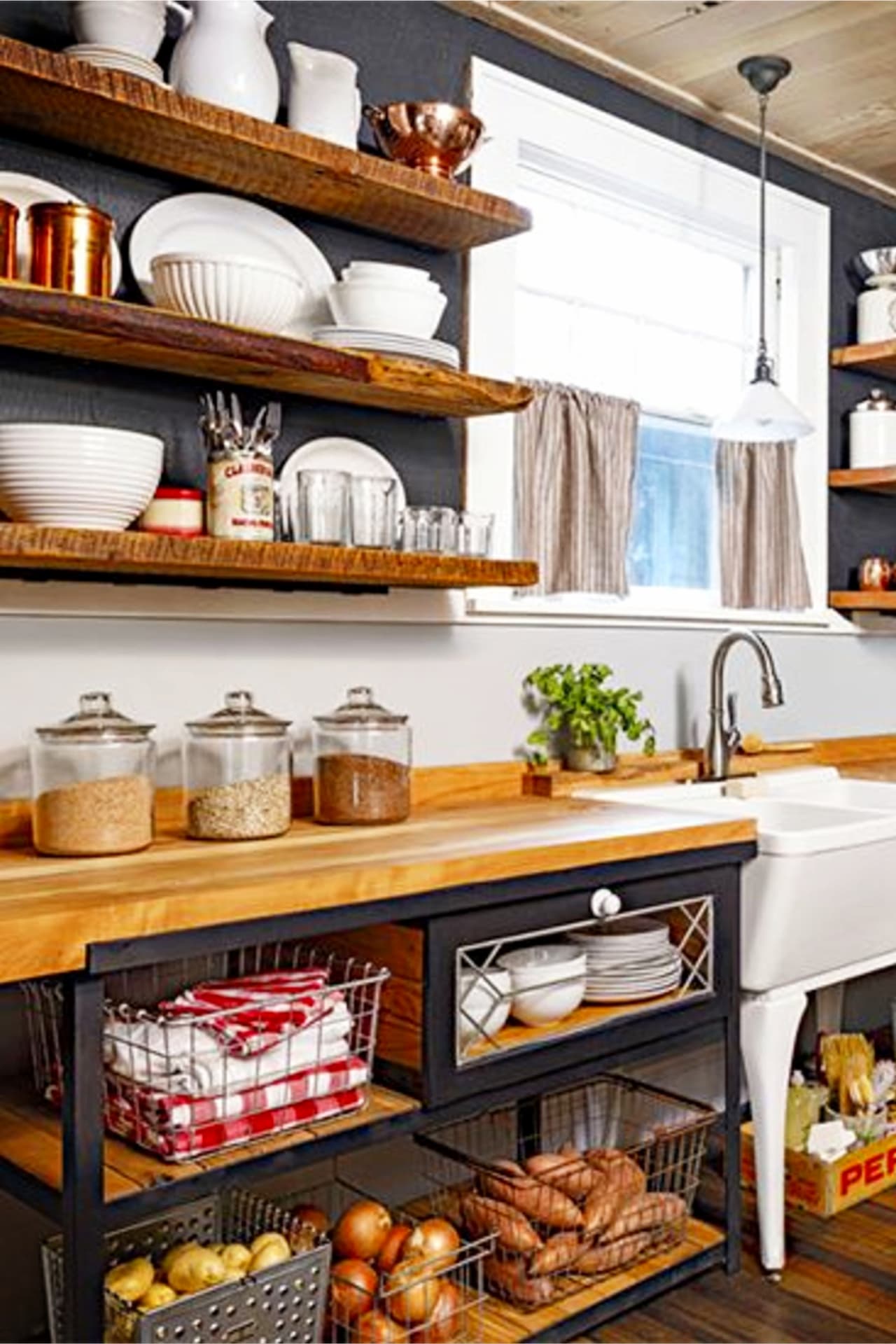 This is a beautiful rustic/ Country farmhouse type of kitchen DIY decor idea – and it sure has everything neat and decluttered.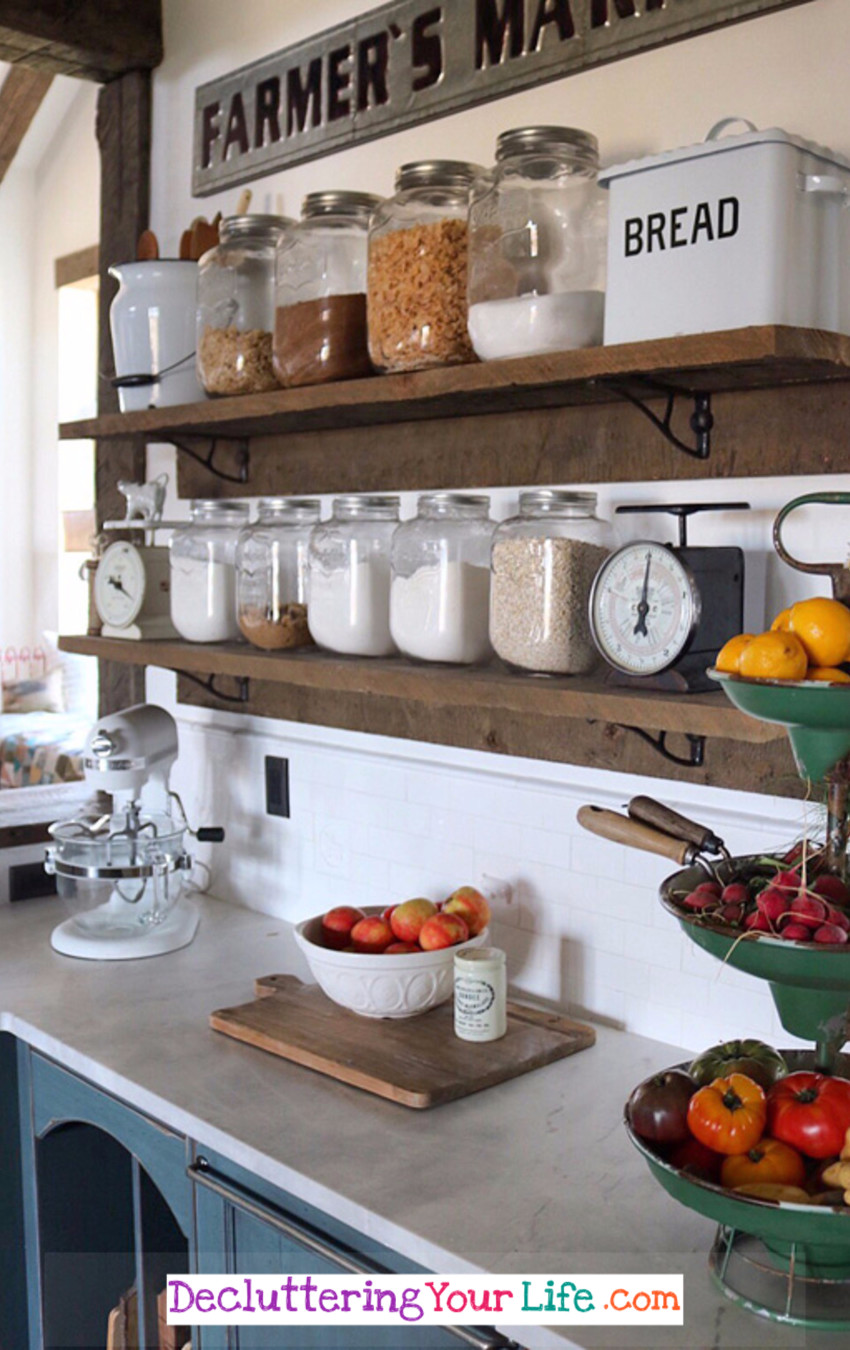 This DIY kitchen shelving idea is beautiful as well as functional, too.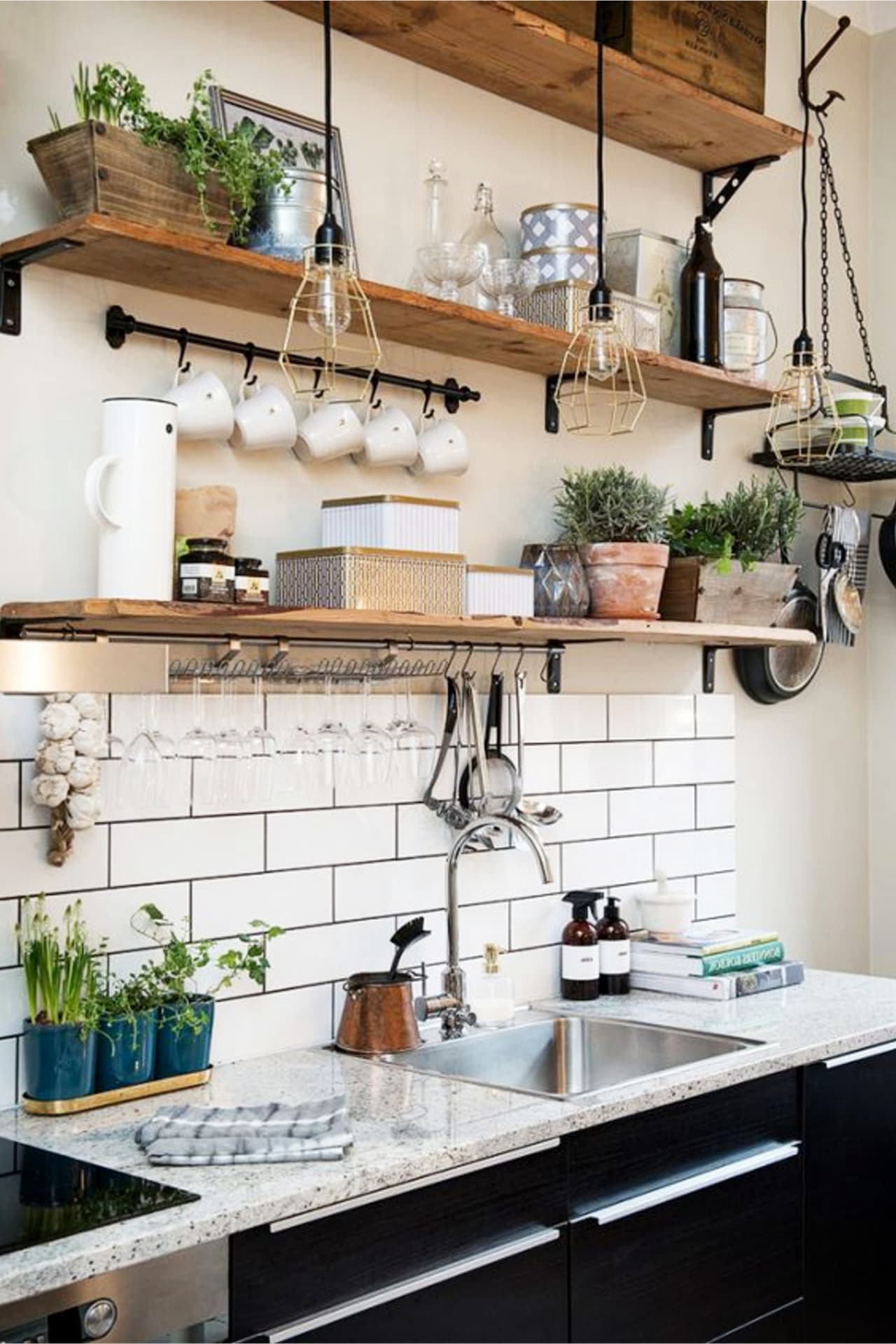 This homeowner used an "off-set" area of their kitchen to create a shelving area.
I just LOVE the use of all different sized canisters and jars – what a beautiful white kitchen!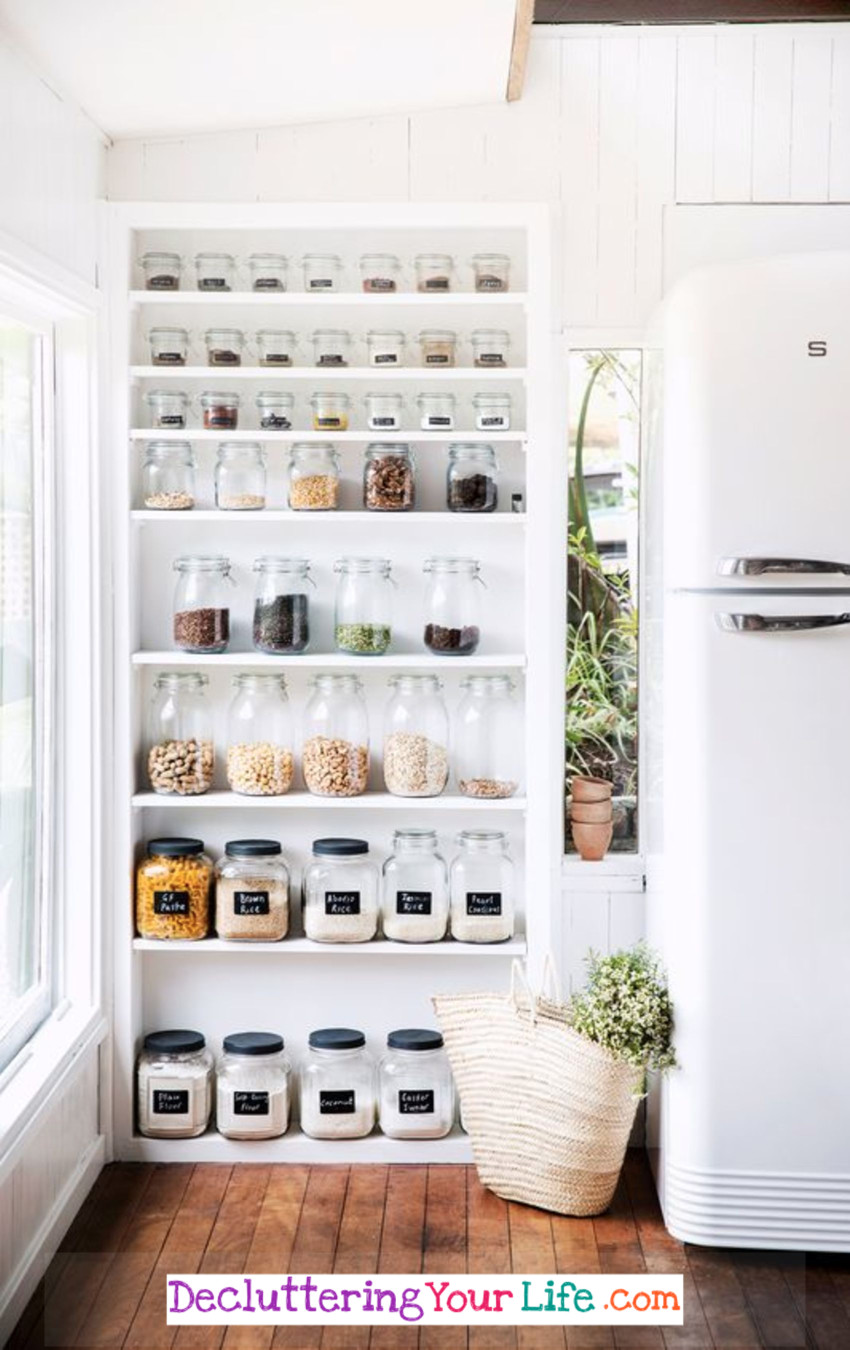 Miss Anything?
Pin For Later?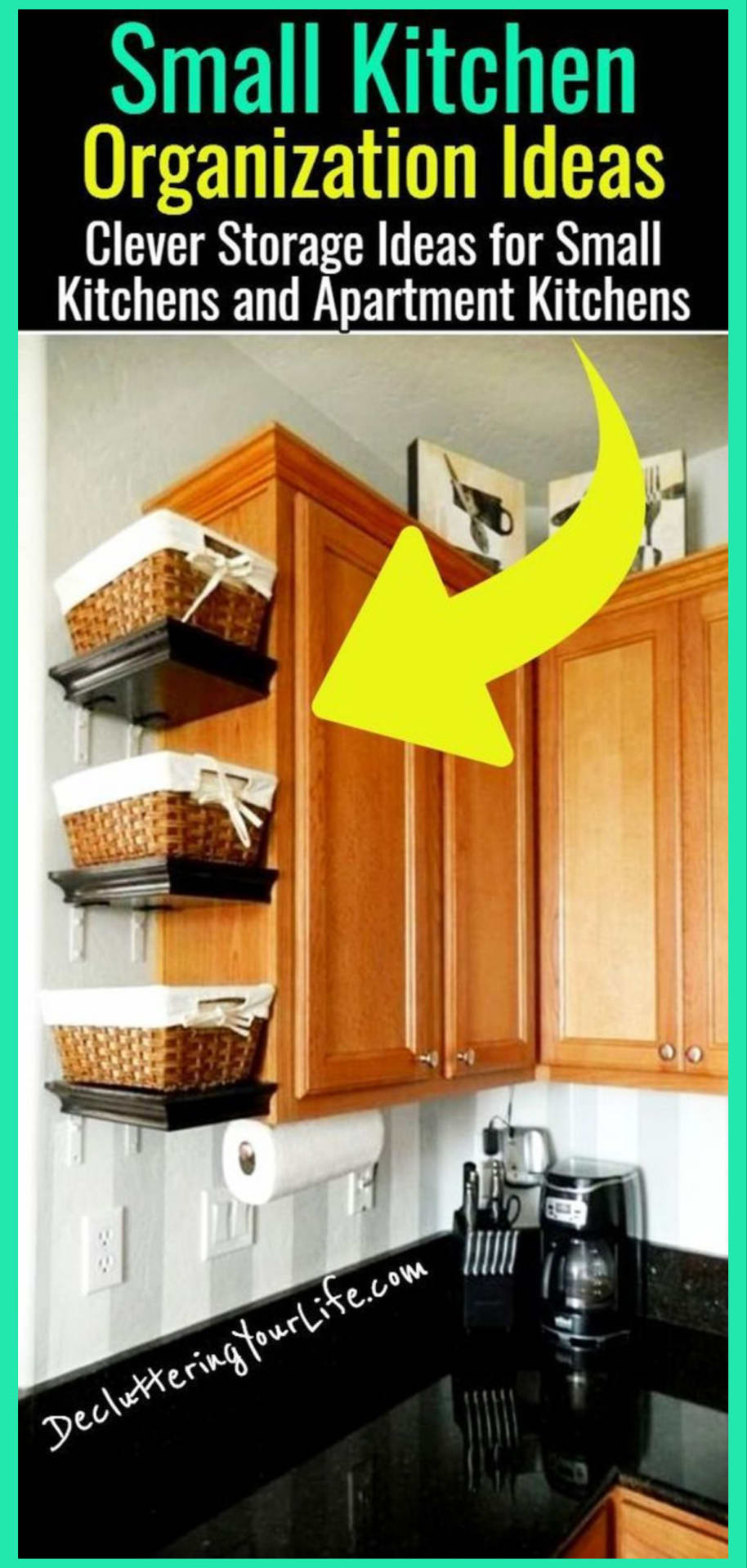 Love Farmhouse Kitchens?
Take a look at my favorite farmhouse kitchen coffee bar ideas.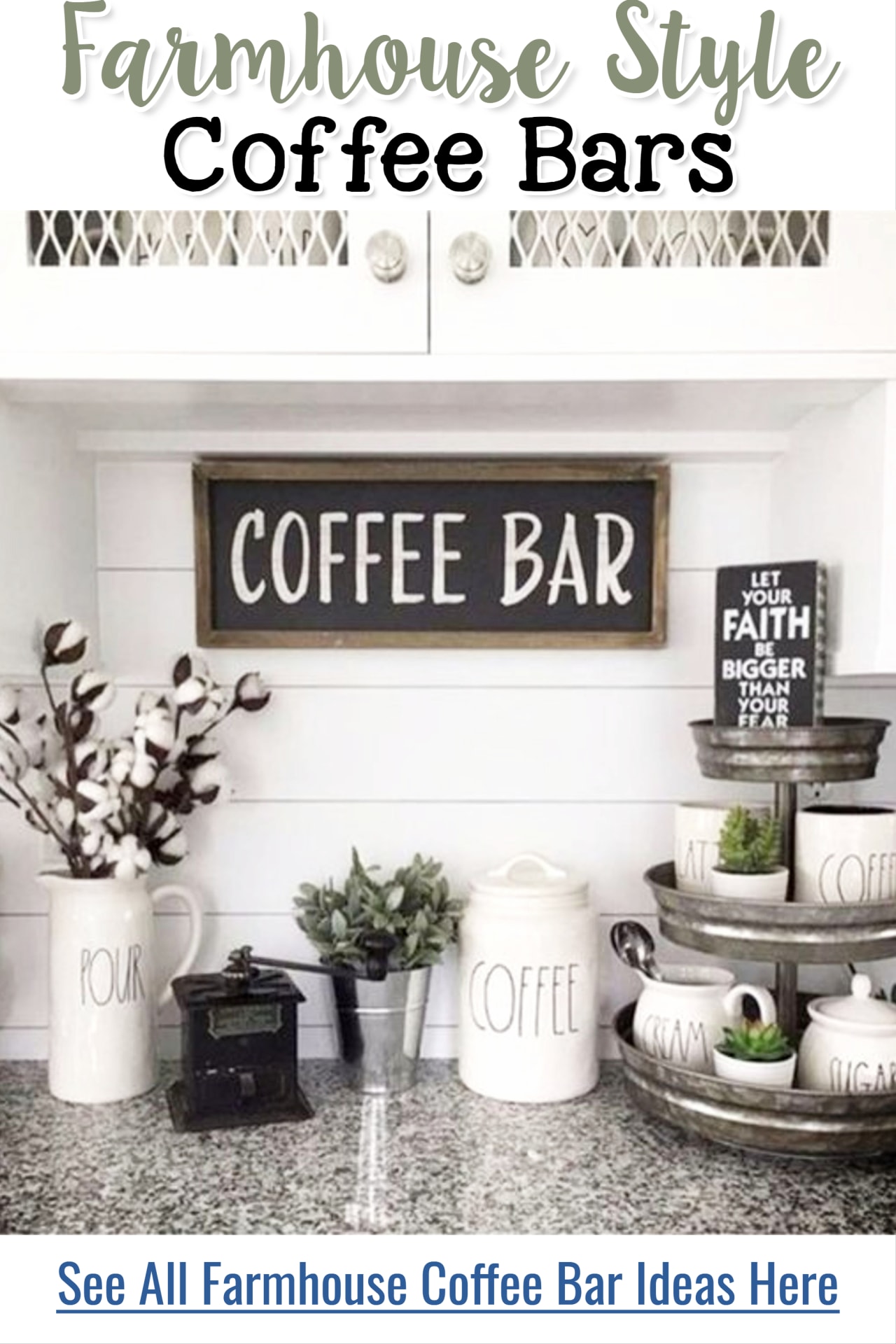 Struggle With Kitchen Clutter?
Sheesh – don't we ALL??!?!
☑ Check out this list of 15 Kitchen Items You Need To THROW AWAY