• 7 Easy and Clever DIY Storage Ideas for Small Apartment Kitchens & Rental Kitchens That Won't Risk Your Security Deposit • Ready to give your rental kitchen a makeover to create more storage space in your tiny apartment kitchen? Below are 7 super simple DIY ways to double – or triple – the storage space in a small apartment kitchen.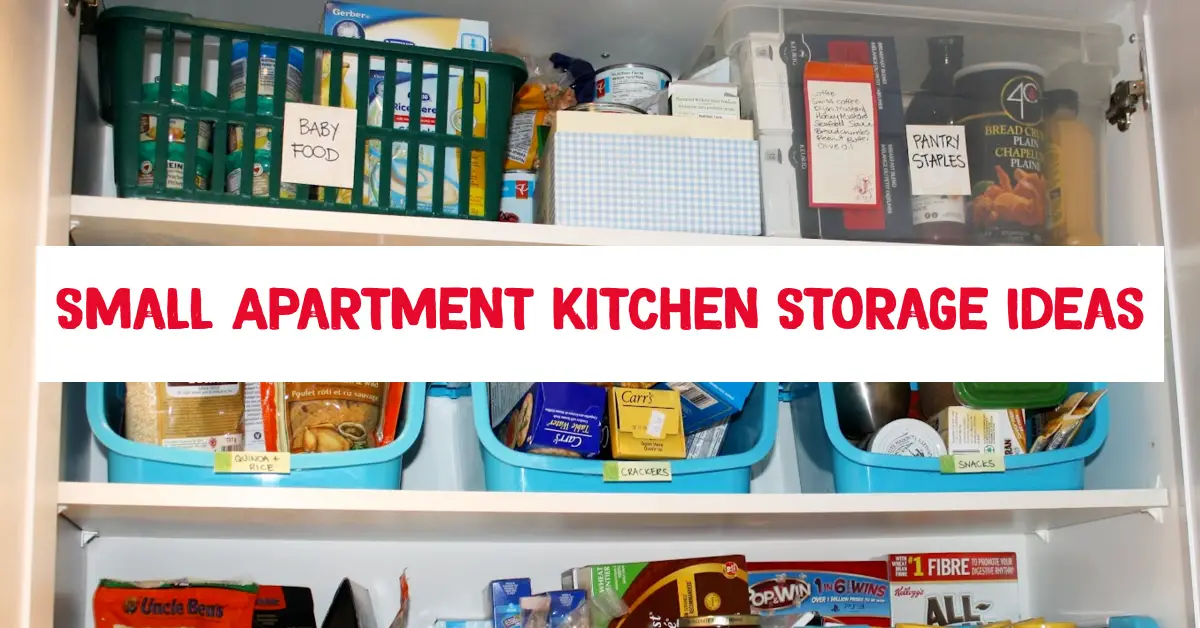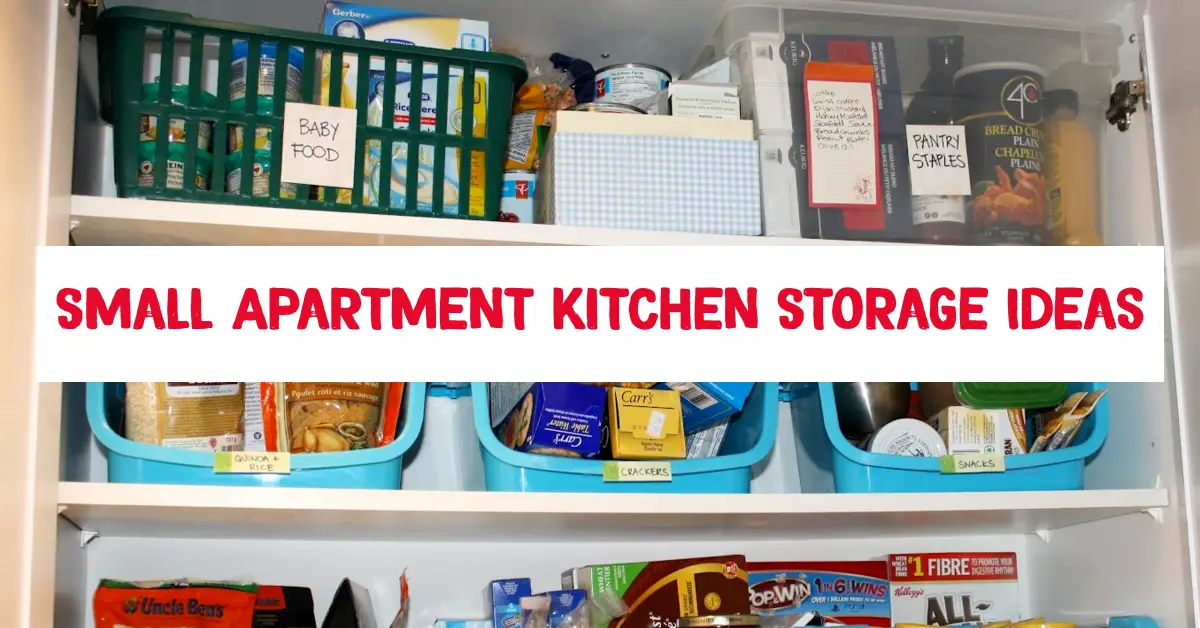 Small Apartment Kitchen Storage Solutions
Let's take a look at some small kitchen storage ideas & DIY kitchen storage tips and tricks that won't damage your rental house, apartment or condo kitchen.
Apartment kitchens come with two BIG problems:
☑ Apartment kitchens are usually SMALL with very limited storage space, and
☑ There are limited things you can do WITHOUT causing damage and losing your security deposit.
Below are 7 of my favorite NON-permanent storage upgrades for renters who can NOT cause permanent damage to their rental.
---
---
Hang a Cheap Rack on Your Refrigerator

Use Baskets To Make More Storage Space

---

☑ Related & Helpful:

– How To EASILY Organize Your Pantry in 3 Steps

– How To Organize a Small Kitchen with NO Pantry

---

Use a Lazy Susan in Cabinets for Canned Goods

Use Unusual Items To Create Storage Space

Use Magnetic Organizers on Your Fridge

Use a Cheap Tension Rod Under The Sink

---

☑ Related & Helpful:

– Organize Under Your Sink Hacks, Tips & Tricks

---

Use Baskets and Bins in Kitchen Cabinets
---
More Ideas:
---
Last updated on November 25, 2020 4:06 pm
Want More Storage Ideas for Small Kitchens?
☑ See More Kitchen Storage Hacks Here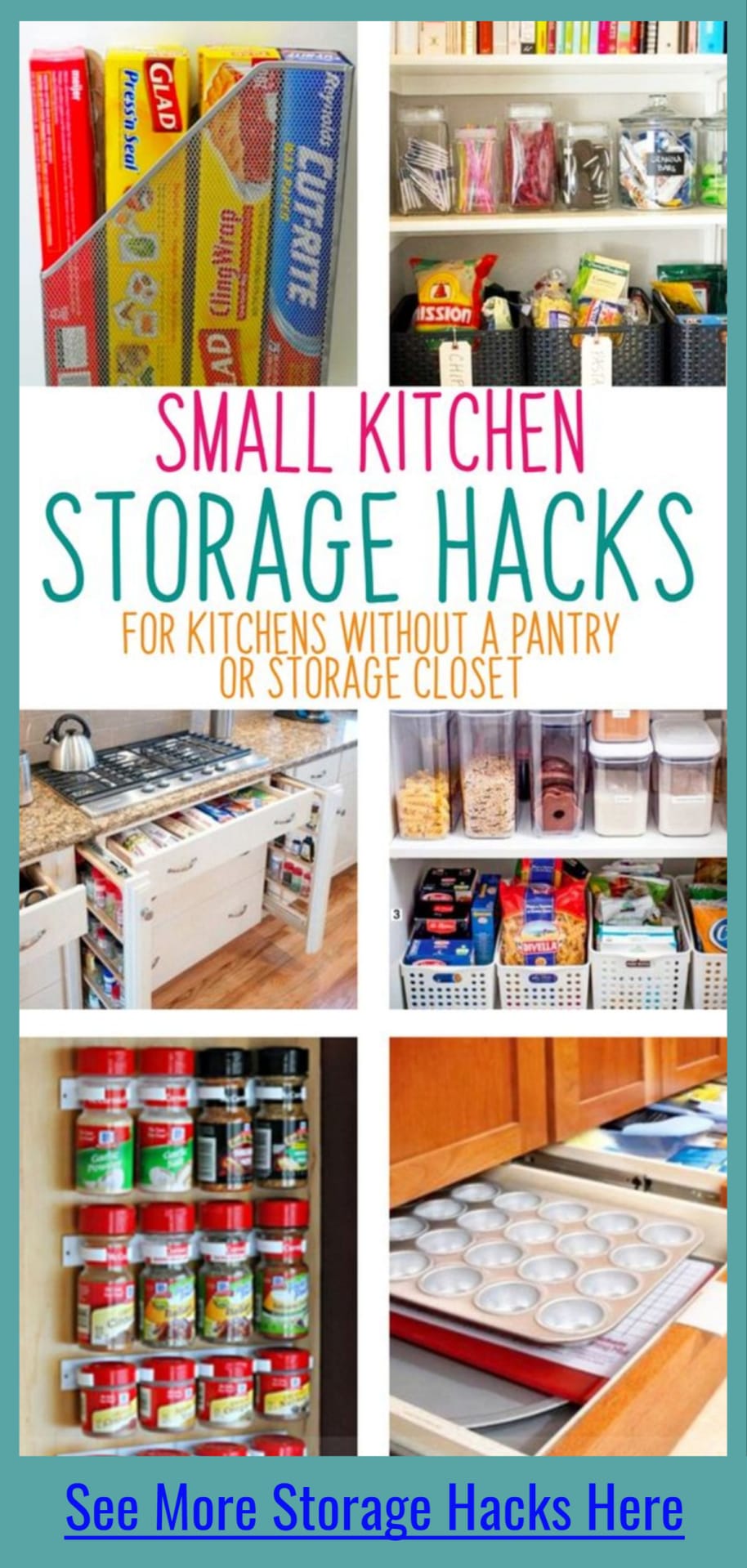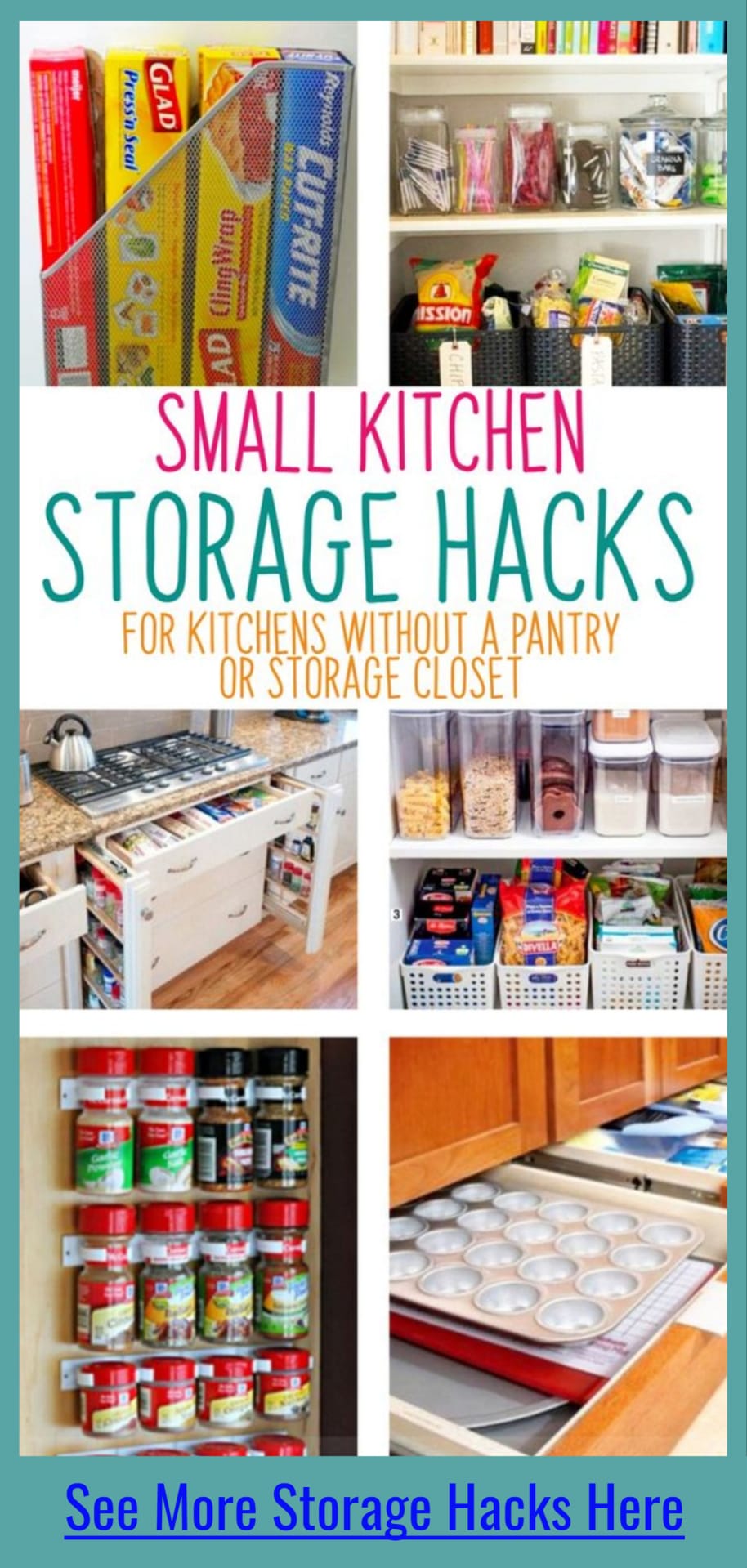 Miss Anything?
Pin For Later?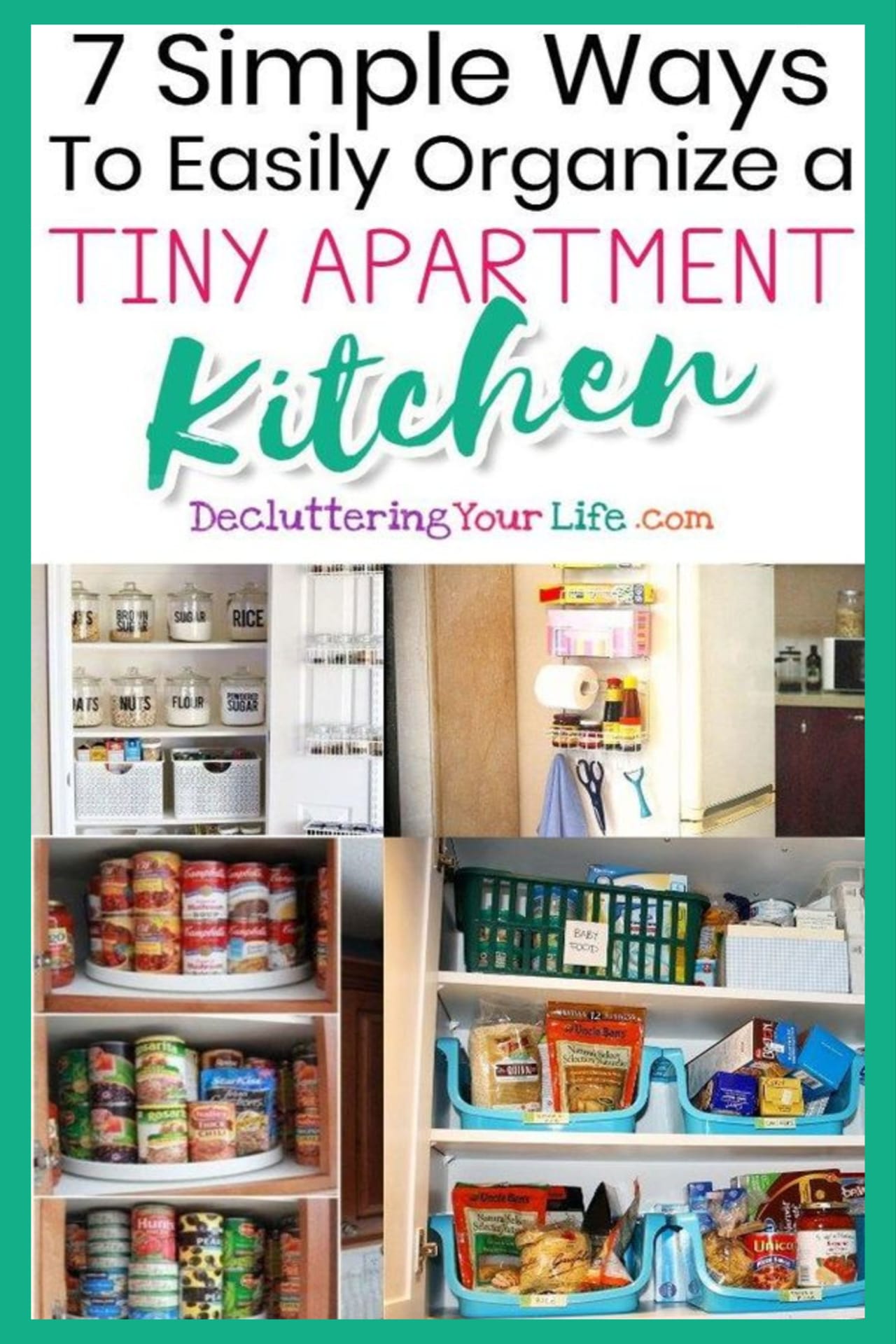 ---
---
---
---
---
Need Help Getting Organized?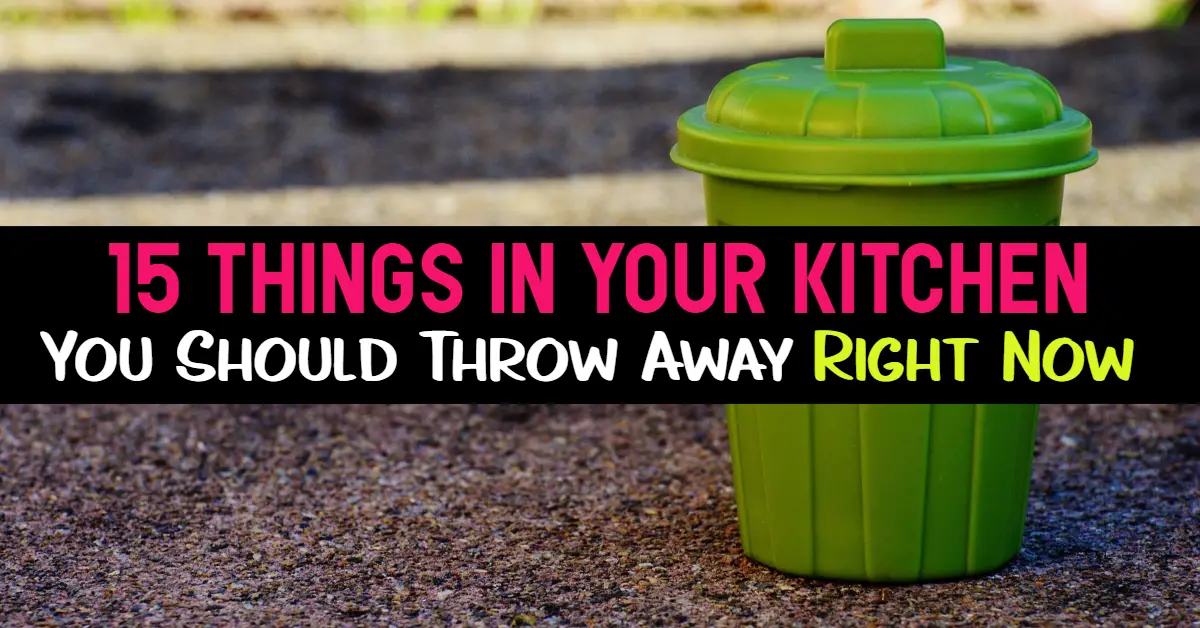 Declutter Your Kitchen Clutter FAST By Purging These 15 Items Kitchen Clutter SOLUTIONS! Let's talk about how to get rid ...
Read More
---
---