DIY Coffee Bar Ideas in Farmhouse Style –
Let's get your kitchen organized beautifully with one of these farmhouse style coffee bar ideas. A coffee bar, or coffee 'station', is such a pretty way to organize your kitchen counter with a function and useful space.
Home coffee bar ideas.. YES please! My new DIY project is to create my own coffee bar in my kitchen.
Welcome to Decluttering Your Life - we hope you enjoy our quick decluttering tips, organization ideas and simple DIY solutions for your home - posts may contain ads & affiliate links - that's how we keep the lights on =)
---
---
---
It's that time of year when we'll have company a LOT (which is EVERY season around here) so I'd like to have a nice, organized beverage station already set up for my guests (and yes, for ME!)
And yep, it's needs to be farmhouse-style =)
 Rae Dunn Hubby & Wifey MugsGet More Info Rae Dunn Magenta COOKIE CanistersGet More Info Rae Dunn COFFEE CanistersGet More Info
I love DIY organized decorating ideas – to me, as long as everything has it's place, and it looks neat and organized – it's not clutter.
However, my current situation for preparing coffee for guests IS a cluttered mess – so I'm going to get organized with a unique coffee bar set up with one of these coffee bar decor ideas below.
 Coffee Maker Mats For Coffee BarGet More Info Coffee Bar 3-Tiered TraysGet More Info Coffee Bar Wall Mug HoldersGet More Info
Farmhouse Coffee Bar Ideas
My favorite decorating style is farmhouse decor – I love anything farmhouse style (I'm sucker for that rustic look!), so I've been picking through coffee bar ideas I've found on Pinterest.
No matter which style I go with, I am totally getting this coffee bar wall organizer shelf – look how pretty it is:
I found the coffee bar shelf here.
Coffee Station Organizer Ideas
If your coffee station set up requires a coffee bar organizer, take a look at this idea I stole from my neighbor…
Now, my neighbor has a really small kitchen, so she used this rolling basket cart as the table for her coffee area – I just LOVE all those farmhouse baskets!
She keeps that cart set up in a corner in her kitchen day-to-day, but when we all get together, she just rolls the whole thing to where ever we are – brilliant!
She found the rolling basket cart here.
One thing I am not 100% sure about yet is whether I will have mine set up as a beverage/coffee station on it's own cabinet or piece of furniture OR if I will simply set up a small coffee station on my kitchen counter.
DIY Coffee Bar Ideas
If you're looking for Do It Yourself Coffee bar Ideas, take a look at these coffee bar pictures below – they're all so GORGEOUS! Just add a farmhouse chalkboard and your coffee bar design will be perfect!
I'd love to hear your opinions – just pin any coffee bar idea that you like best!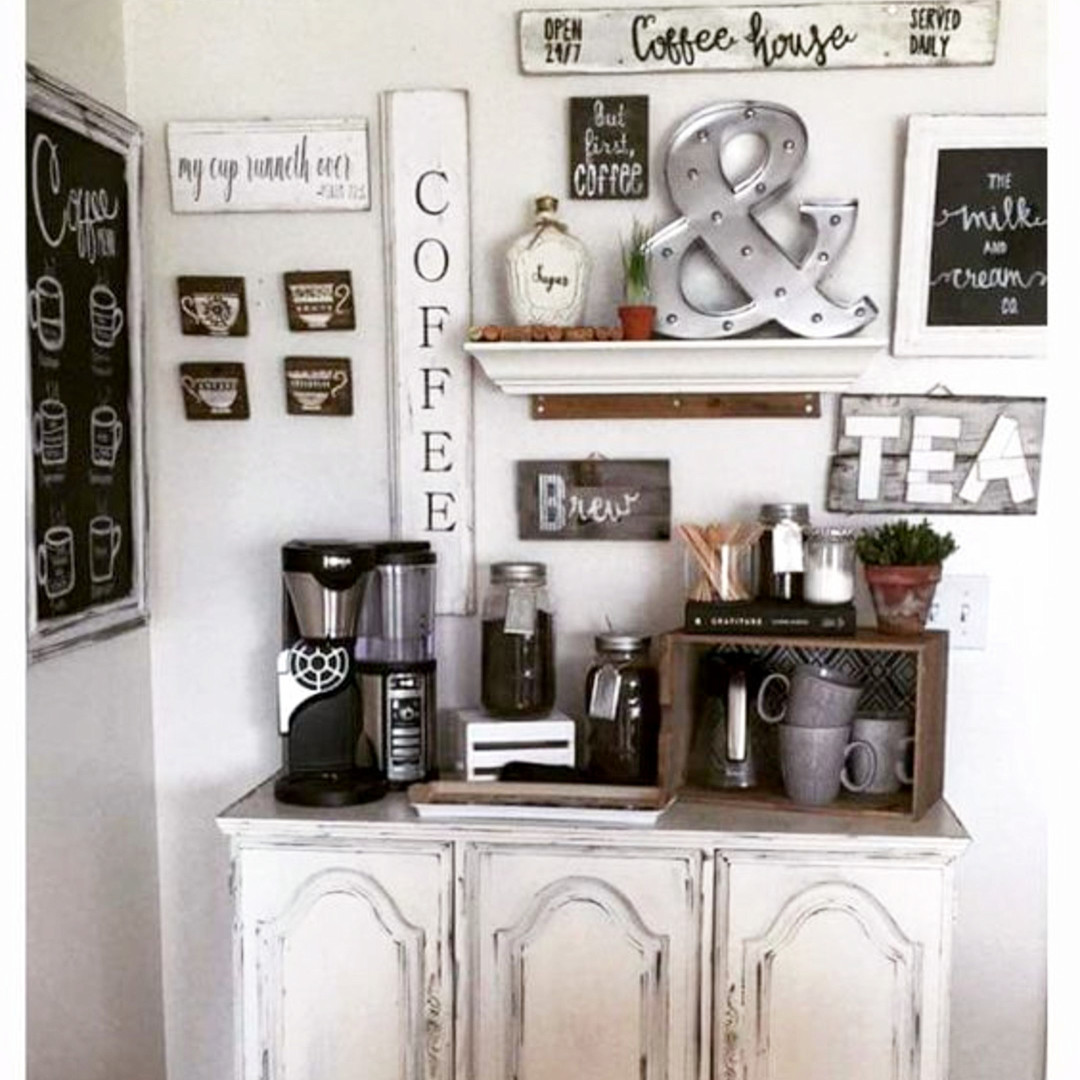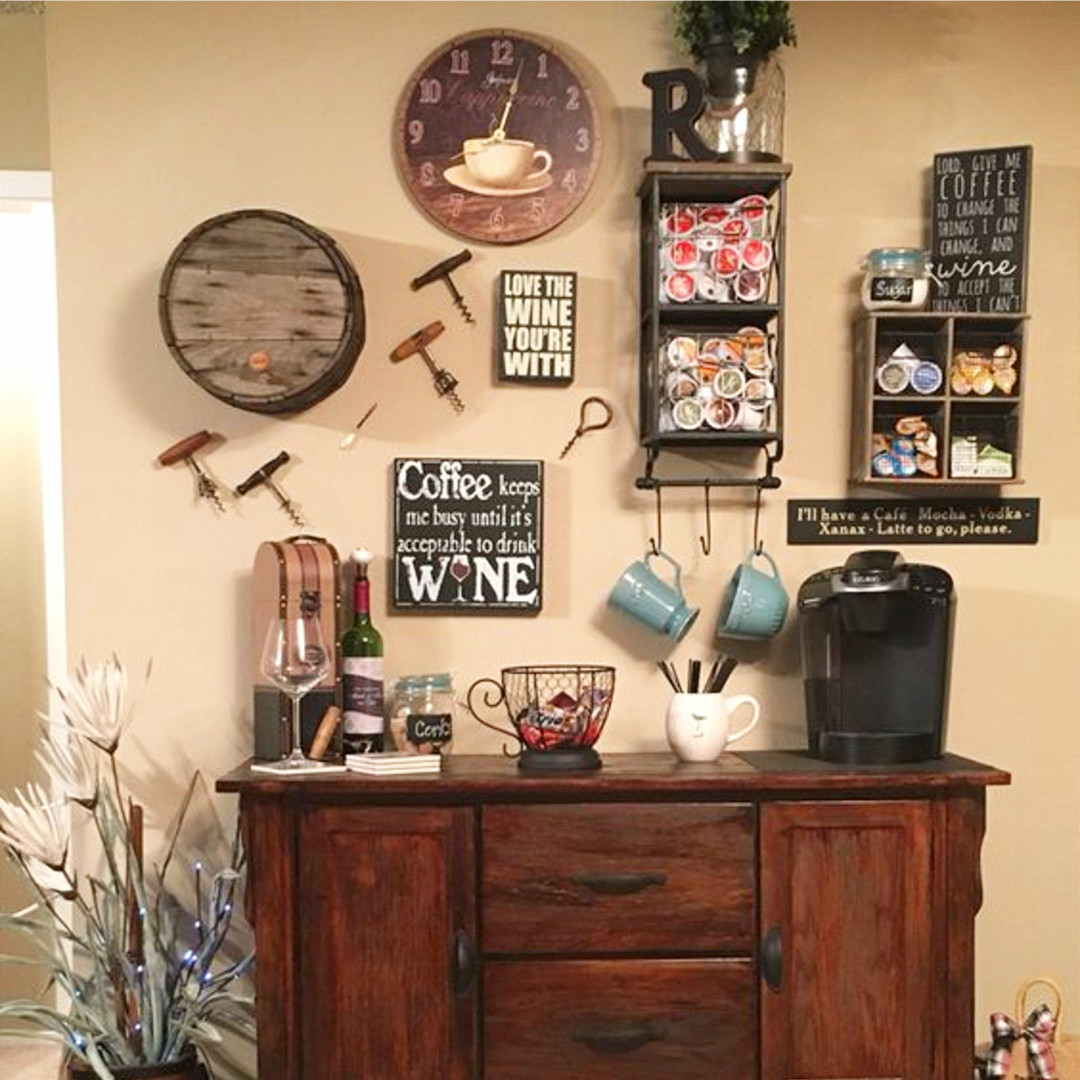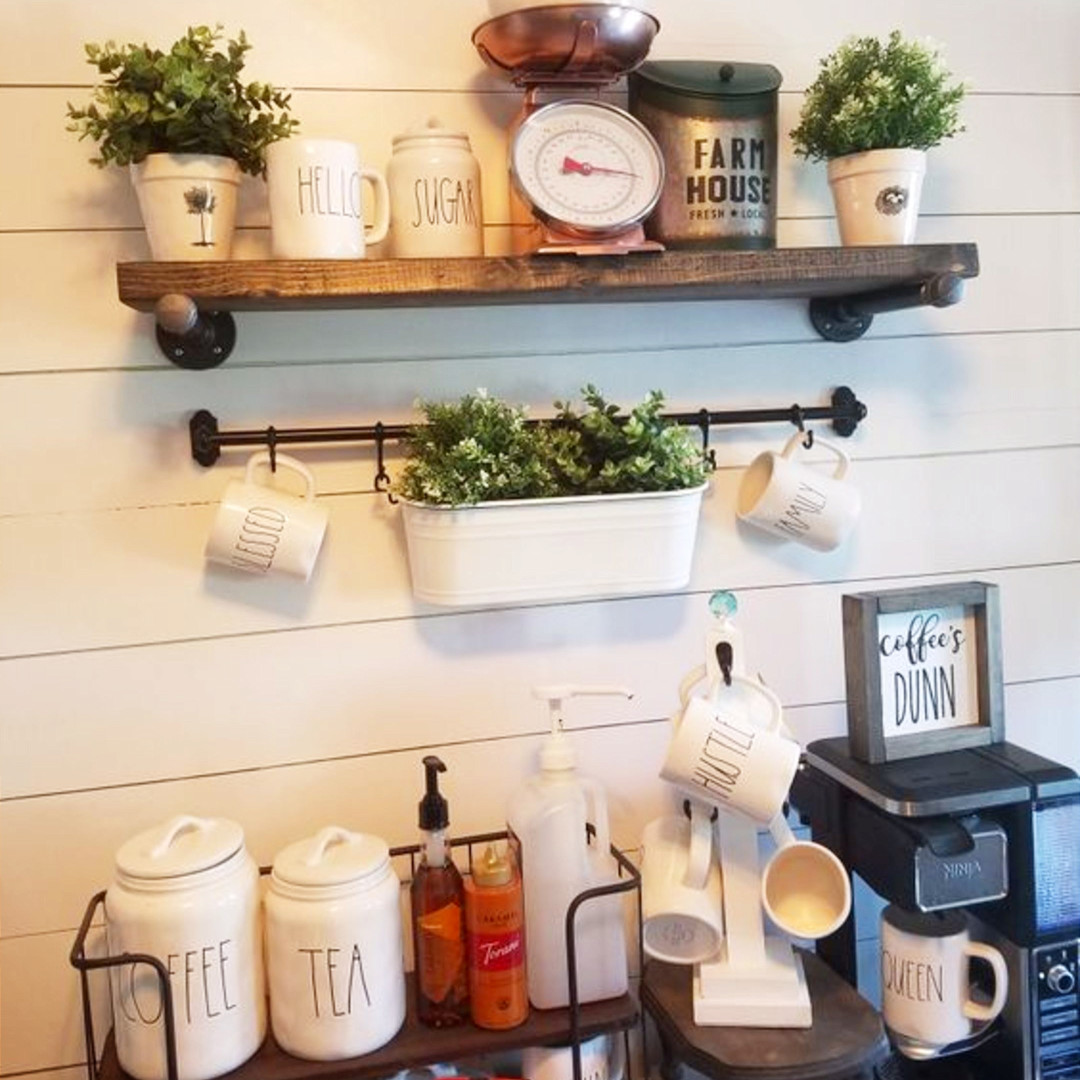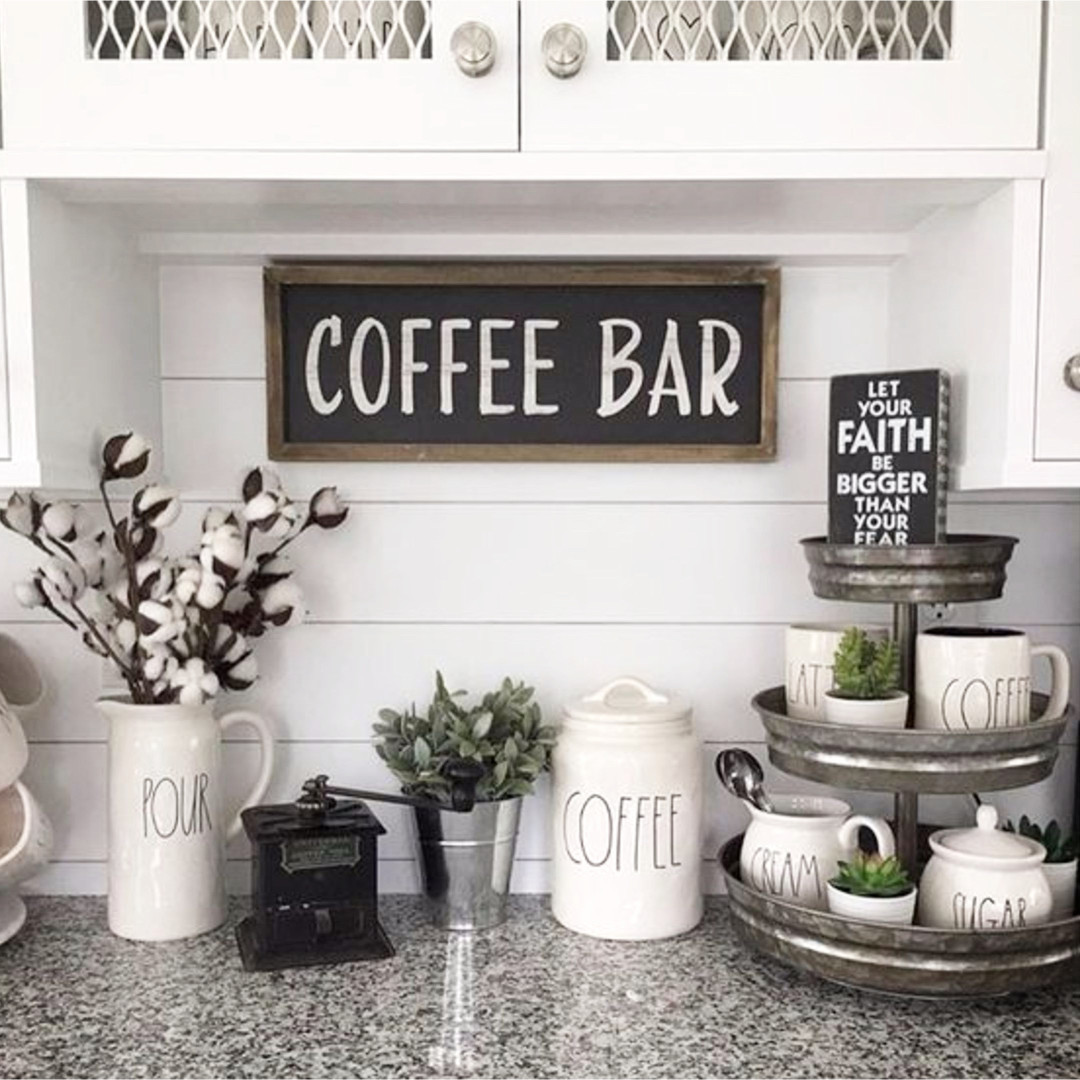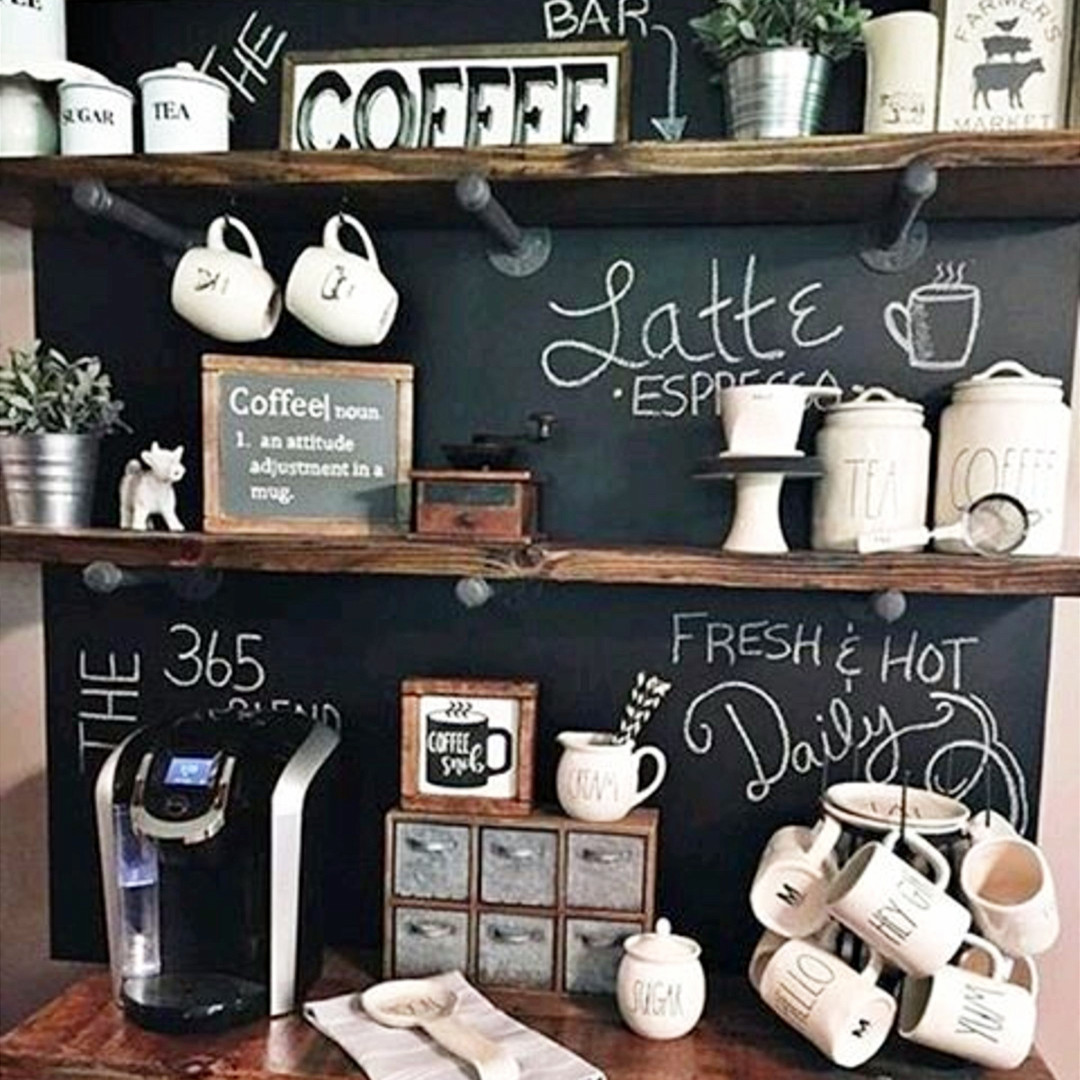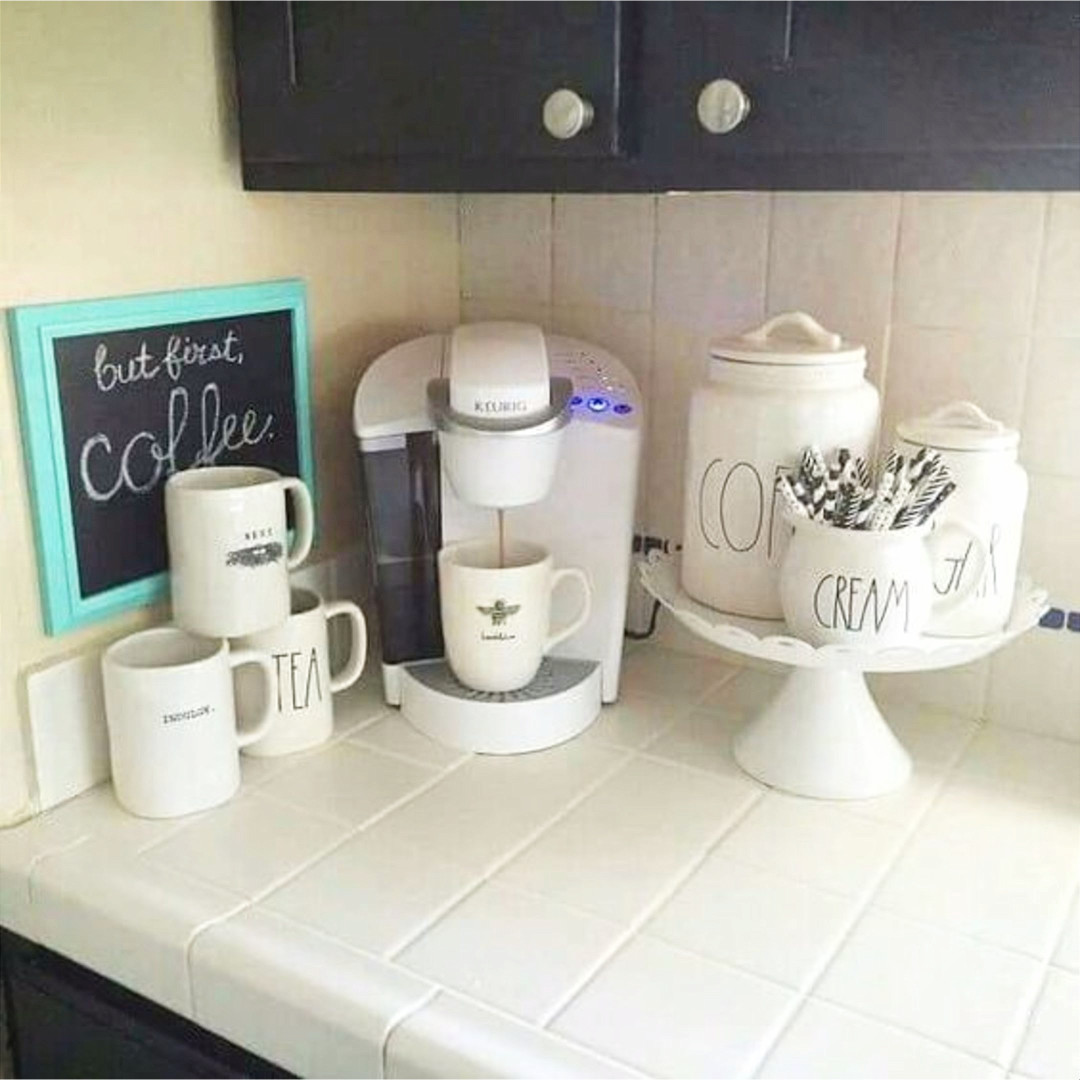 ---
More Ideas:
---
More DIY Coffee Bar Ideas:
---
My House Was a MESS!
And my anxiety was through the roof!
I needed a plan to get it together - it was all pushing me over the edge.
Thing is - we
LIVE
here... I never had the fantasy that my home would ever look "Pinterest perfect".
I simply wanted more control, less clutter and much less anxiety.
I finally found something that worked for ME.
My house is now easier to clean - I can now clean it in minutes, instead of hours.
I can now actually FIND the things I'm looking for.
I learned some simple decluttering systems that make me much more efficient every day - and I'm more relaxed and less overwhelmed all the time (finally)
My house now looks pretty darn good almost all the time.
Best of all - I no longer stress about guests unexpectedly showing up.
Turns out, it was so much easier to do than I ever expected.
This is how I did it
.
---
Miss Anything?
Pin For Later?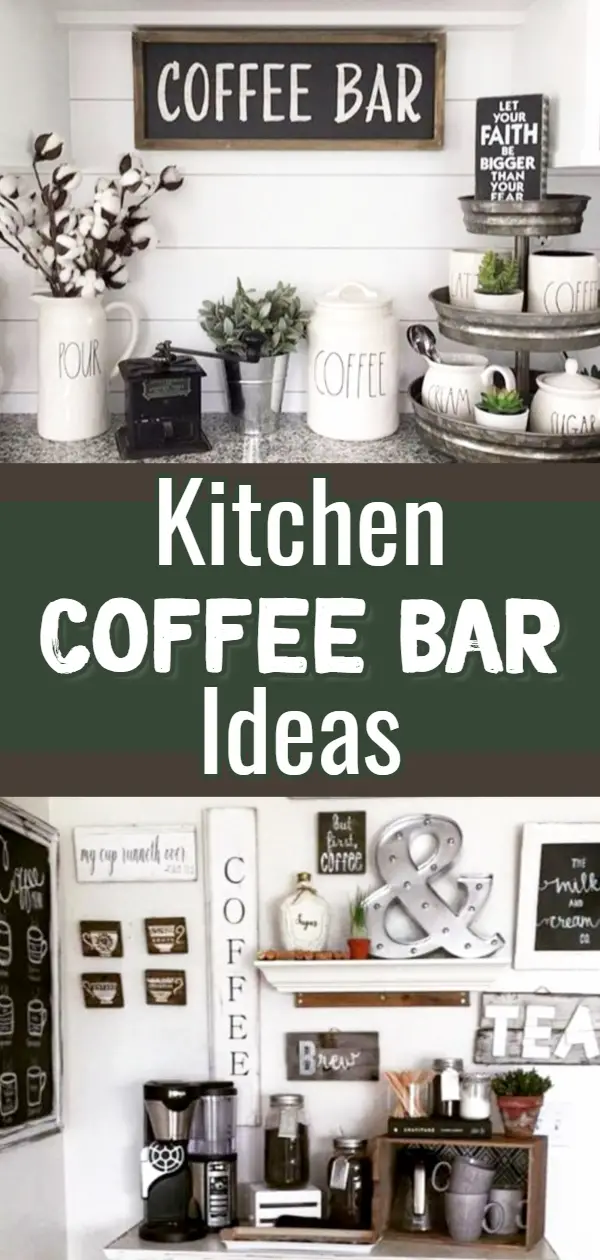 $43.55
in stock
5 new from $43.55
Amazon.com
Free shipping
$1,098.99
out of stock
1 new from $1,098.99
2 used from $149.00
Amazon.com
$44.99
in stock
9 new from $36.89
Amazon.com
Free shipping
Last updated on June 6, 2023 12:55 am