Small Closet Hacks: How To Maximize Space In ANY Small Closet – Have a Small Closet At Home, In Your Apartment, Or At College? These Small Closet Organization Hacks and Space Saving Closet Ideas Will Help You Maximize Your Closet Space Without Spending a Ton Of Money which makes them the perfect closet hacks for small spaces!
Welcome to Decluttering Your Life - we hope you enjoy our quick decluttering tips, organization ideas and simple DIY solutions for your home - posts may contain ads & affiliate links - that's how we keep the lights on =)
---
---
---
✅  Small Closet Hacks To Try
14 Small Closet Hacks To Maximize Space:

Not enough closet space? Use an over-the-door closet organizer to organize the small stuff – see pictures
My favorite space-saving tiny closet hack is to use Coke can tabs to double up hanger space
Command Hooks are your BFF! Use them to hang baskets and other organizing items inside your dorm closet

If you don't use it/wear it everyday, store it up and away inside your dorm room closet
Double your dorm closet space by adding a second clothes rod for hanging clothes
Have one basket for all your shoes to keep clutter in your dorm room closet at a minimum
Put shower curtain hooks on one hanger to hang your tanks, camis, belts, etc (shower hooks are great for hanging your ball hats too!)

Use a wire basket shelving system on the floor of your dorm closet
Loft your dorm room bed to create more storage space UNDER your bed
Get a few stick-on battery operated lights for INSIDE your dorm closet so you can SEE what you have (these lights are perfect)
How To Maximize Closet Space
Understanding your personal storage needs is often the secret to figuring how to maximize closet space for YOUR needs. What works well for one person won't necessarily work well for another.
For example, if you have a LOT of clothes, an extra clothes rod might work well.
However, if your wardrobe takes up less space, then you'll want to use the closet space for other storage needs.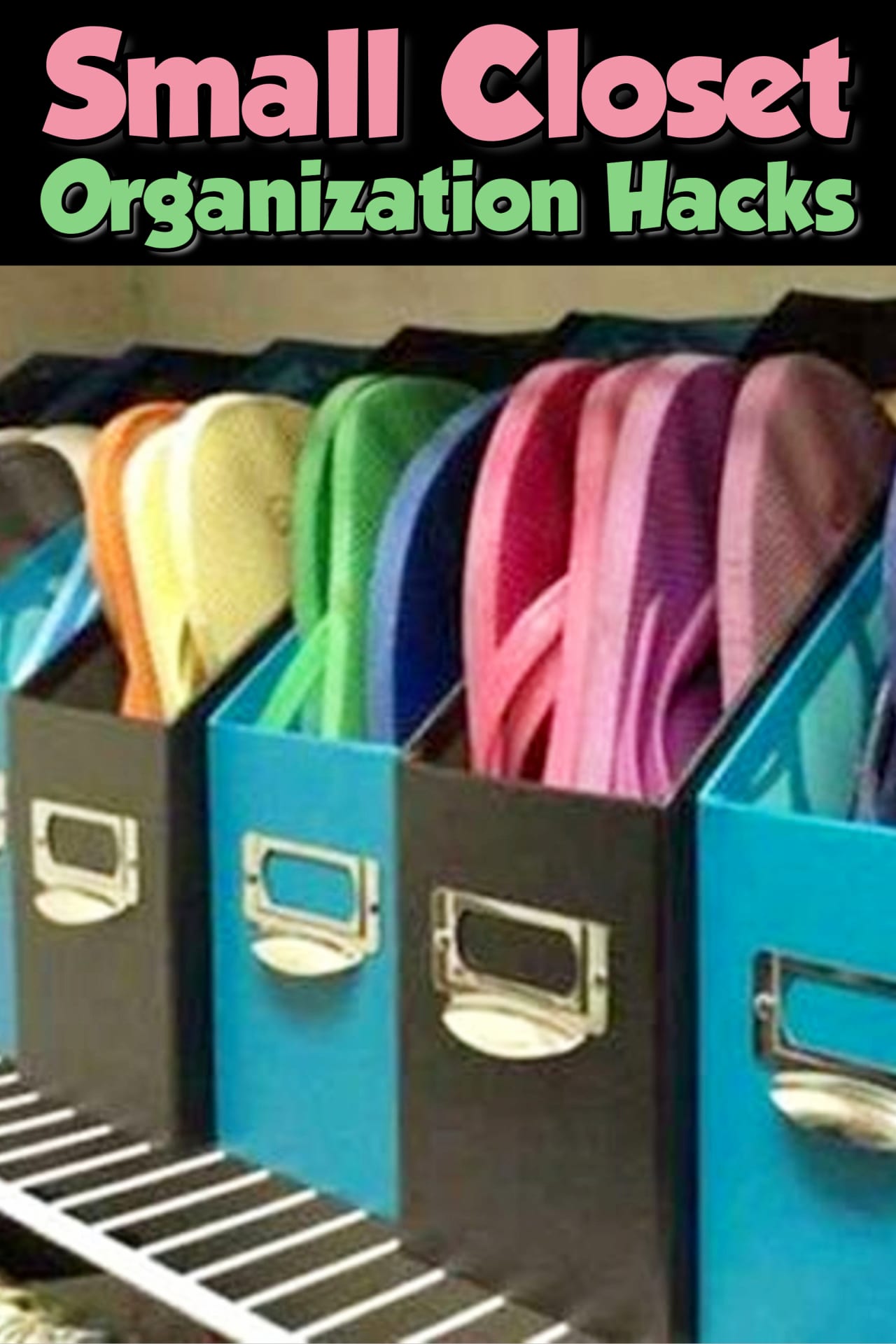 Before giving your closet a makeover, take inventory of the items you'd like to store. Then, find ways to maximize the closet space to accommodate these items.
☑ 11.Add a Second Clothes Rod
If your expansive wardrobe is causing your small dorm room closet to burst at the seams, consider adding a second clothes rod. Start by removing the overhead shelf, if your closet has one. Then, install a second clothes rod, positioning it high enough in the closet to provide hanging storage space for shirts and skirts. By using this technique, you'll be able to double the amount of clothes rod storage in any dorm closet.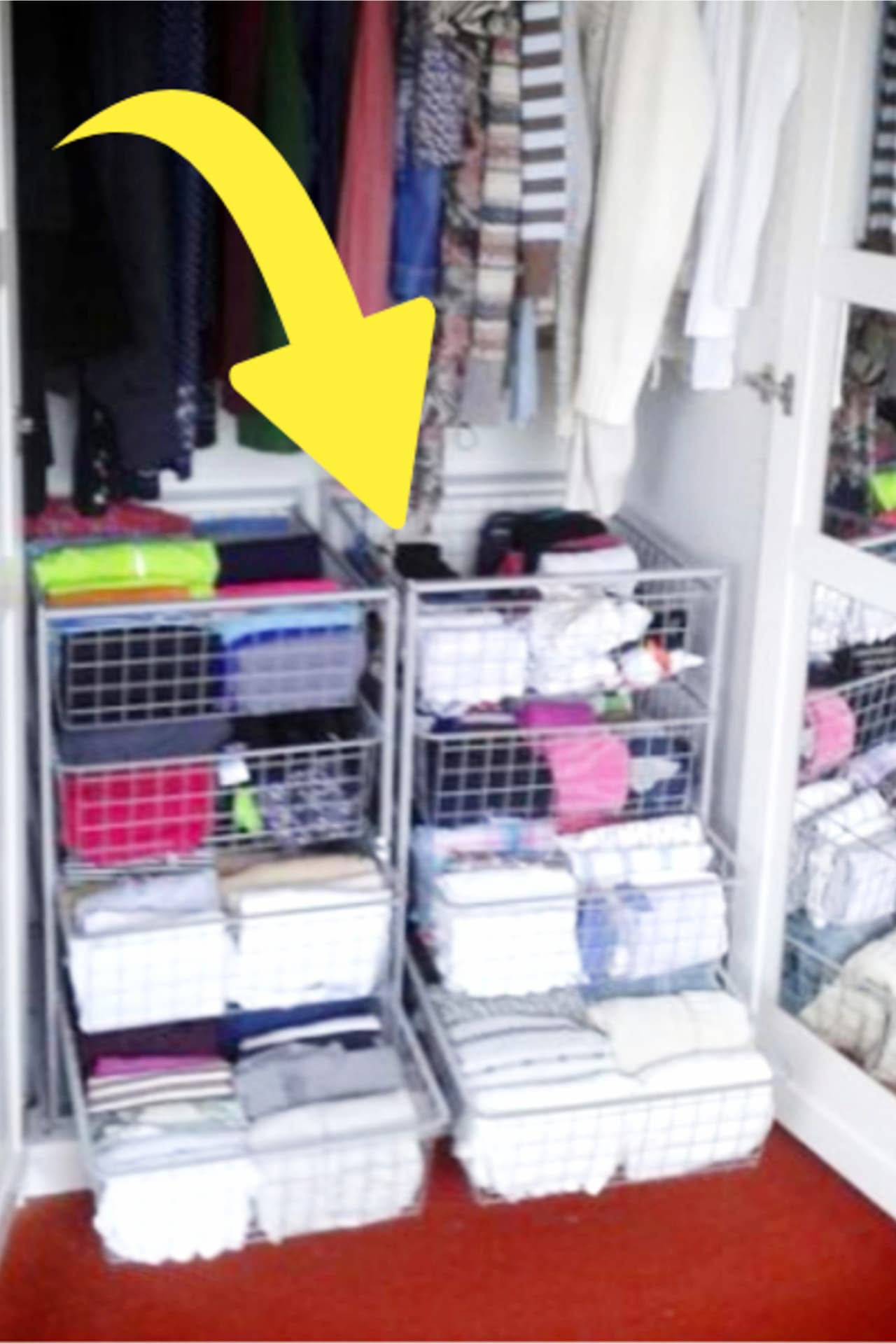 ☑ 12. Get a Closet Organizer
Although it might seem to be a pricier option, a dorm closet organizer can be one of the best ways of maximizing your small closet space. However, you'll probably be able to use the same closet system during future semesters, if you plan on staying in the dorm throughout your years in college.
Closet organization systems are usually modular, so you can choose the storage features that best suit your needs. Clothes rods, shelves, drawers, hooks, and other storage features are usually available as part of these systems. If you can't afford a manufactured closet system, consider making your own out of simple items such as plastic milk crates, wooden or wire shelves, peg racks, and wall hooks.
☑ 13. Use Cheap Drawers in the Closet
You might find it more efficient to store your clothing in drawers instead of hanging them on a rod. If so, consider placing a small chest of drawers in the closet instead of taking up floor space in your dorm room. A short bookcase can also work well in a closet. If you raise the level of the clothes rod, you can hang clothes on the rod while still having enough space for a chest of drawers or bookcase underneath. This can be a great way of maximizing your closet storage space. Using furniture items in the closet is also a great solution if you are not allowed to screw shelving units into the closet walls.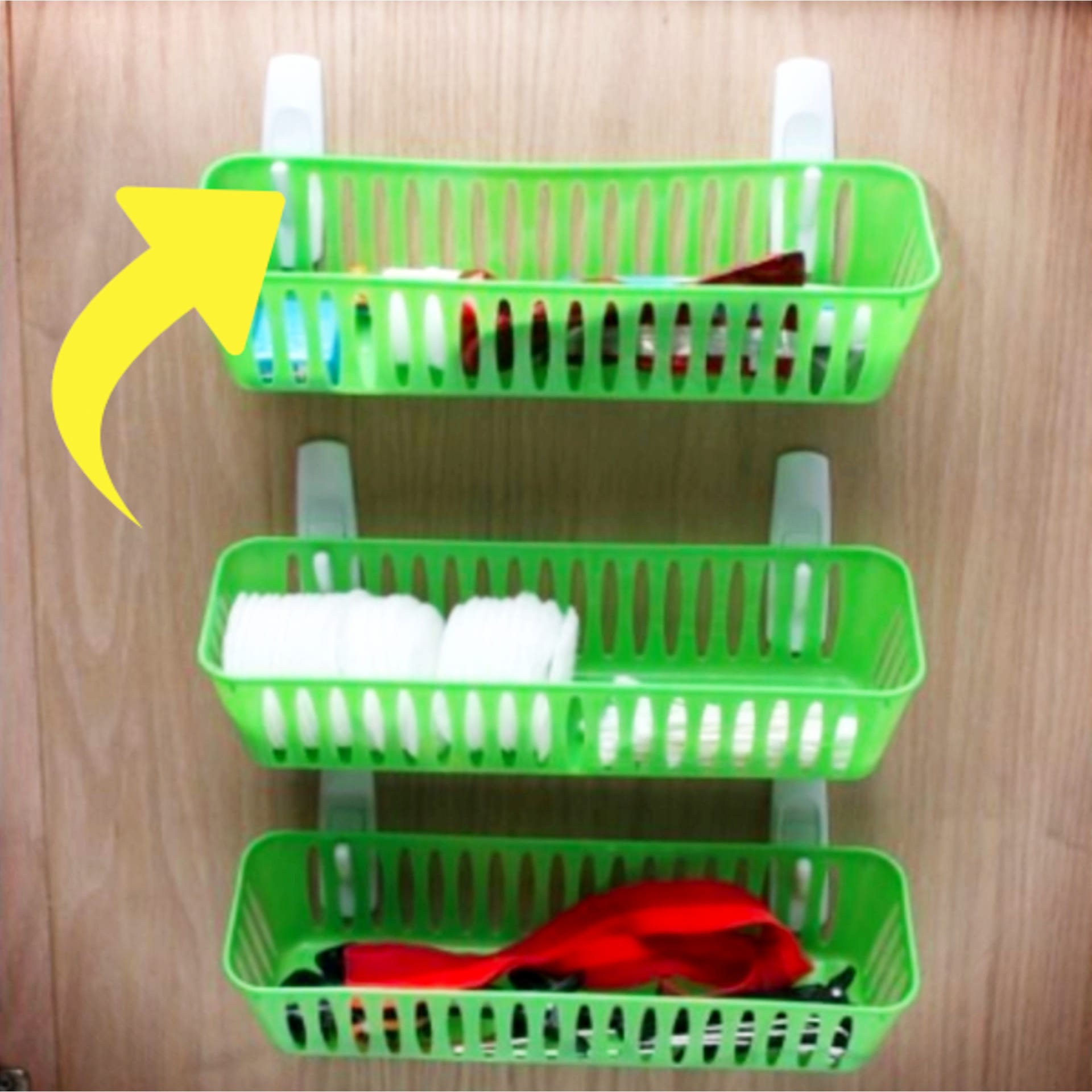 ☑ 14. Maximize Every Inch of Storage Space
Don't forget the back of the door when planning your closet storage space. An organizer designed to hang over the door can be a great addition to your dorm room closet.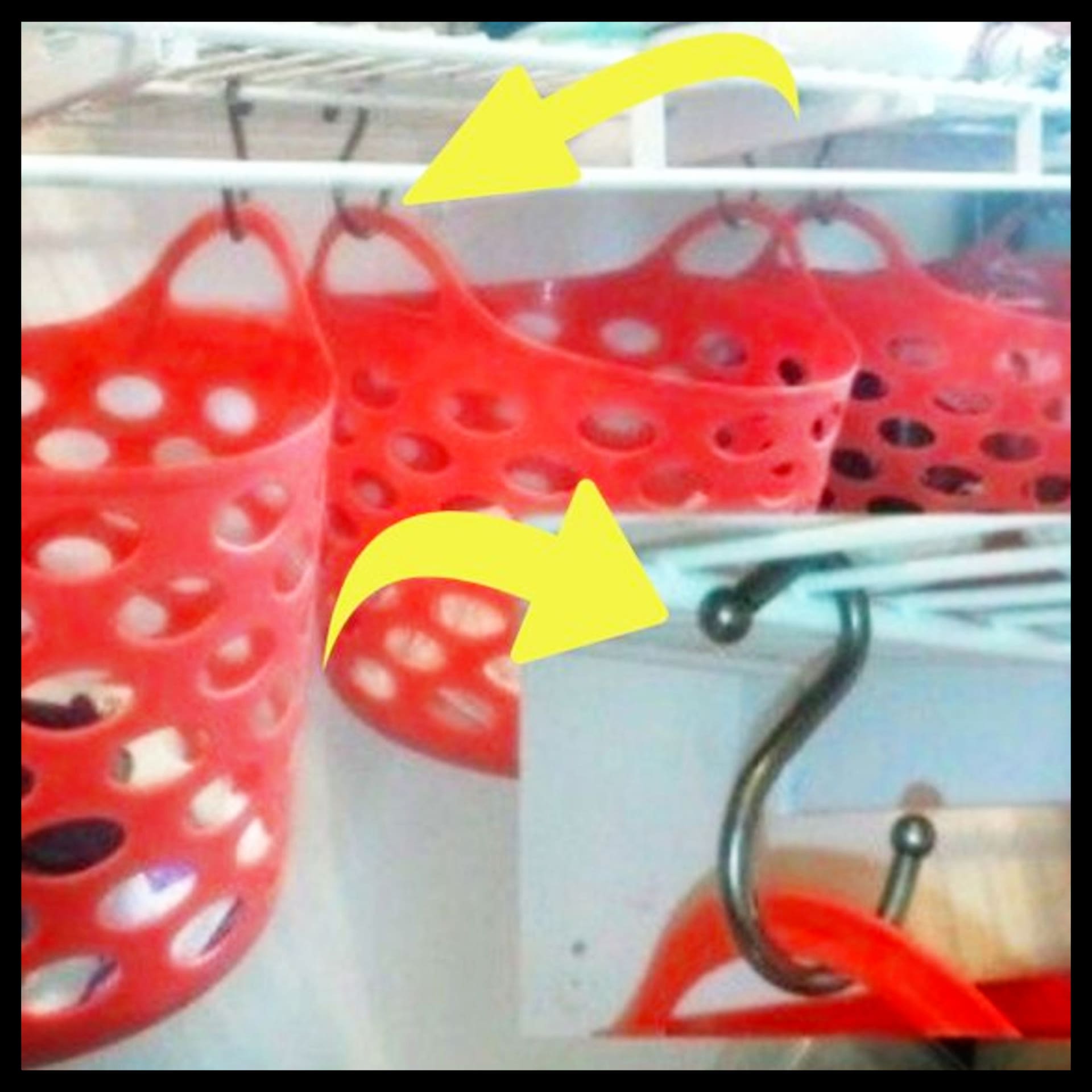 A shoe organizer works great for shoes, but can also be used to store gloves, sports equipment, wardrobe accessories, craft materials, books, and other items. Hooks and peg racks can also be used to organize small items such as jewelry, scarves and belts.
Closet Organization Hacks
When you want to make the most of a small closet, you got to do what the experts do. WHO are the experts? College students!
Dorm rooms have teeny-TINY closets, but they sure know some hacks to maximize the space they have to work with.
Take a look at all these CLEVER closet organization hacks I've seen college students use to organize their tiny dorm room closets – even cheap dollar store items like plastic baskets and Command hooks can make a BIG difference in your storage space.
I love looking at dorm room hacks and organization ideas for my tiny bedroom closet! Below are pictures and closet organization tricks that I think are genius and are perfect for your college dorm closet or any tiny closet you want to organize.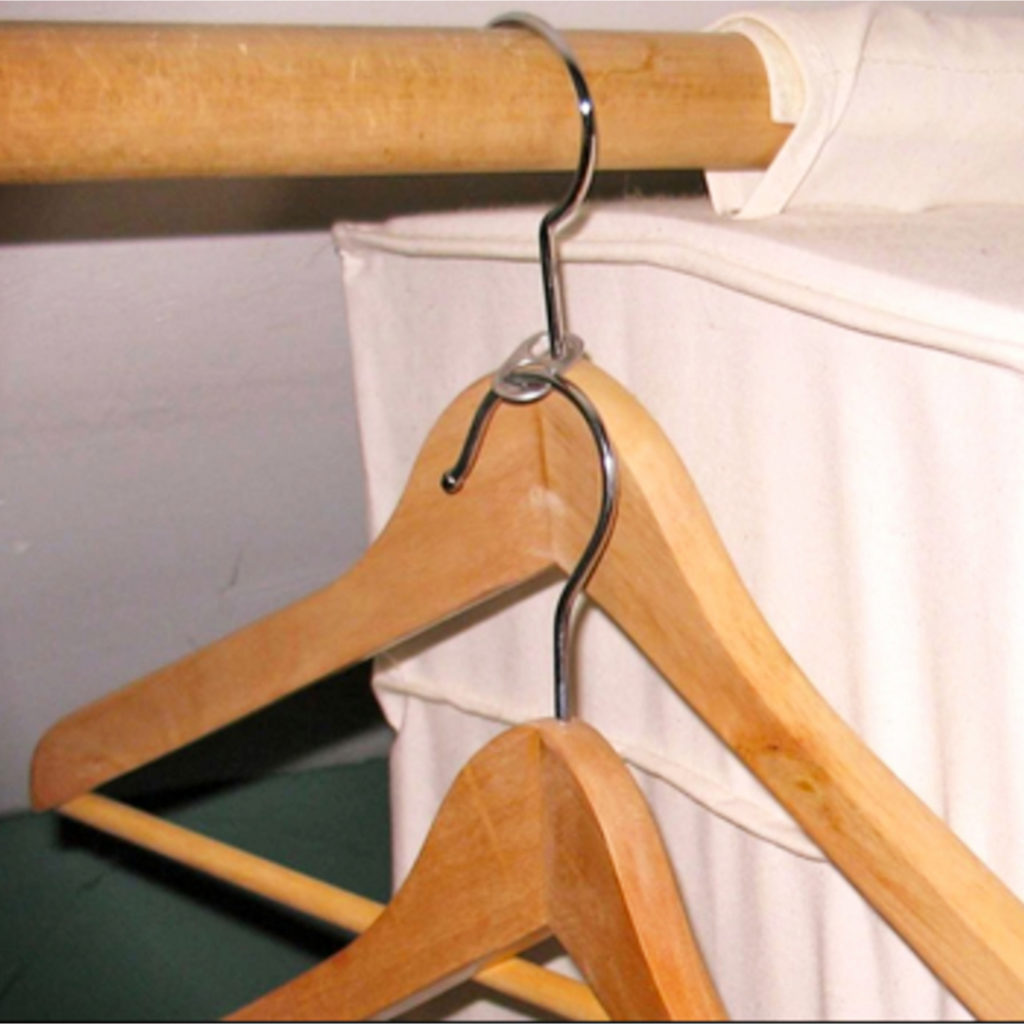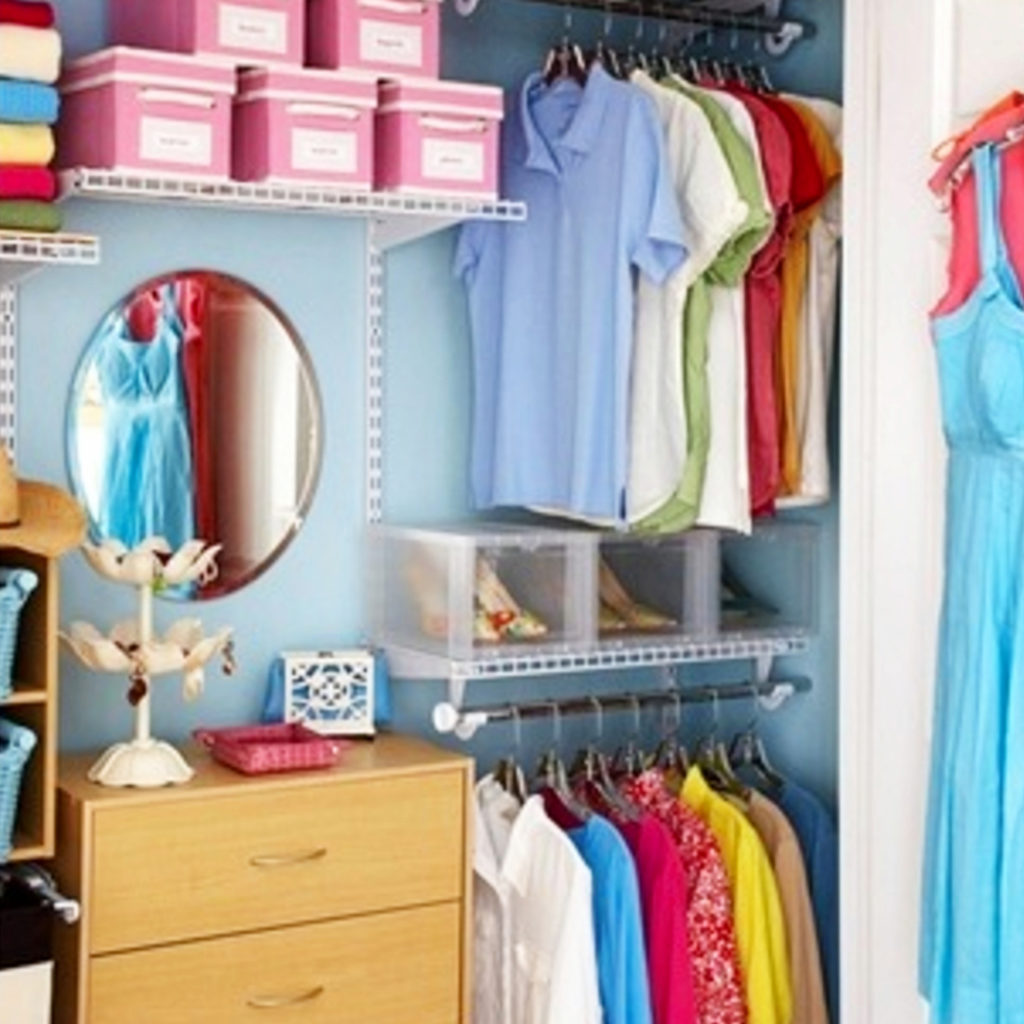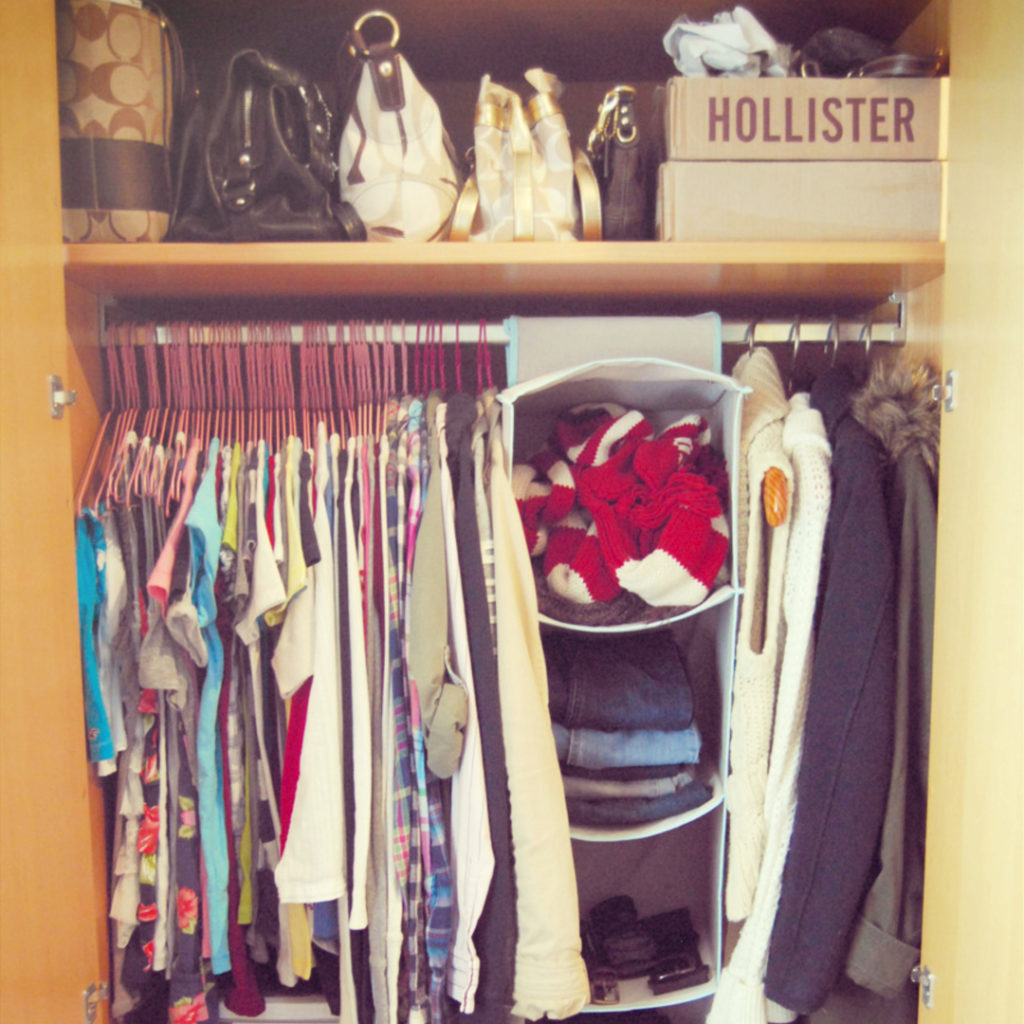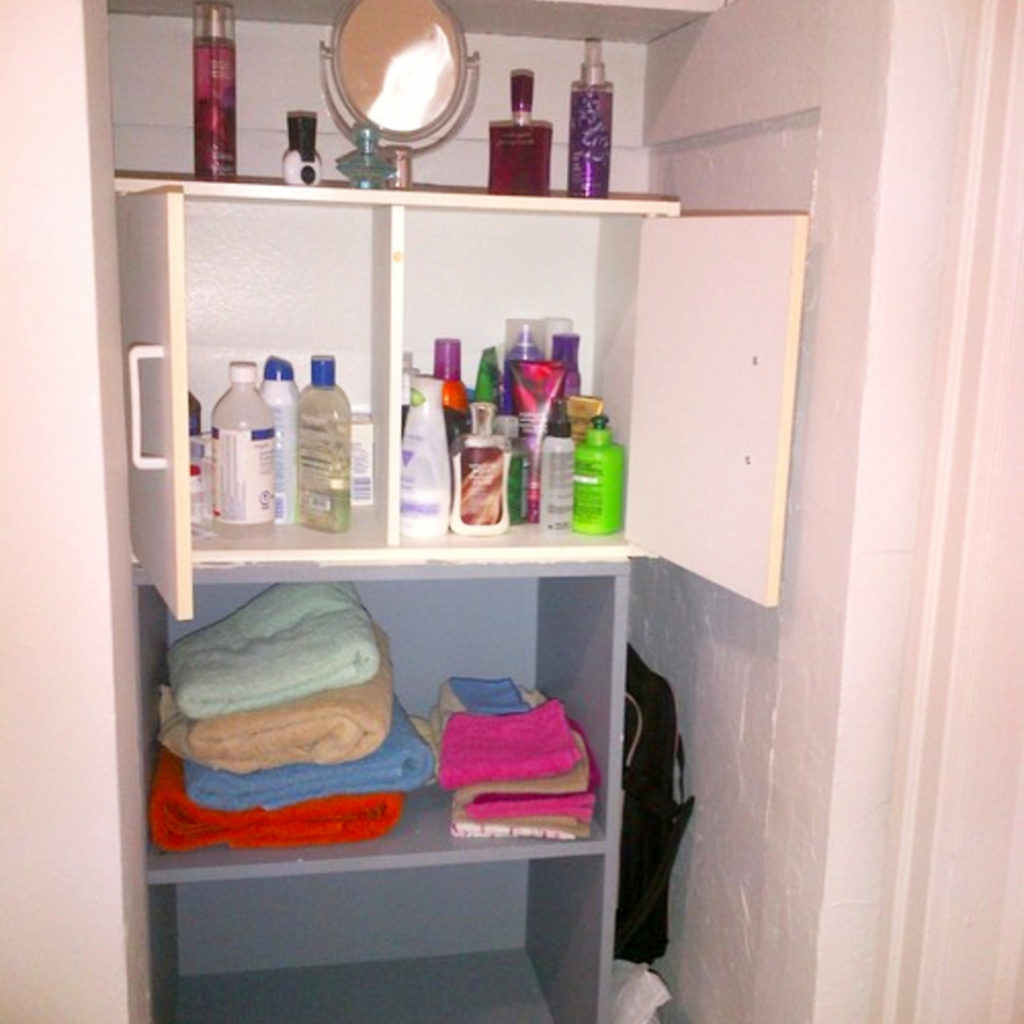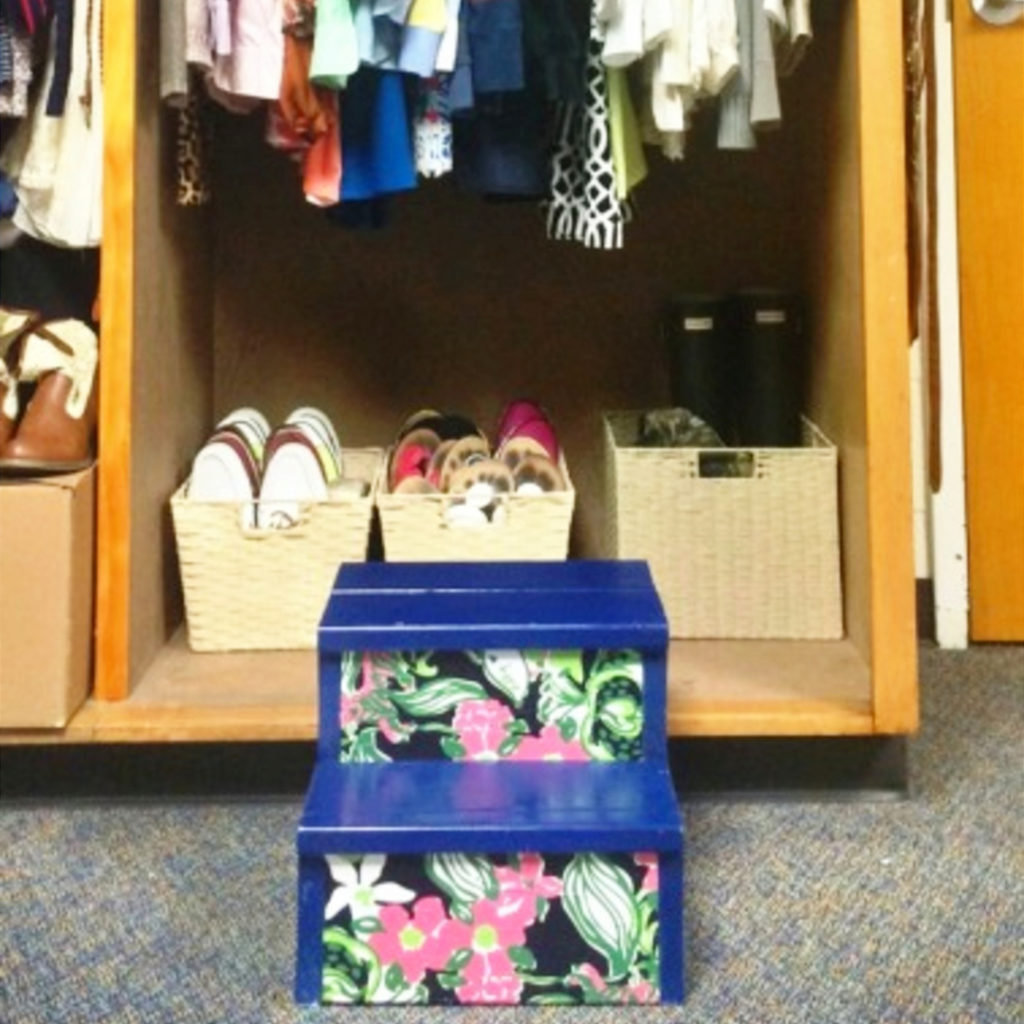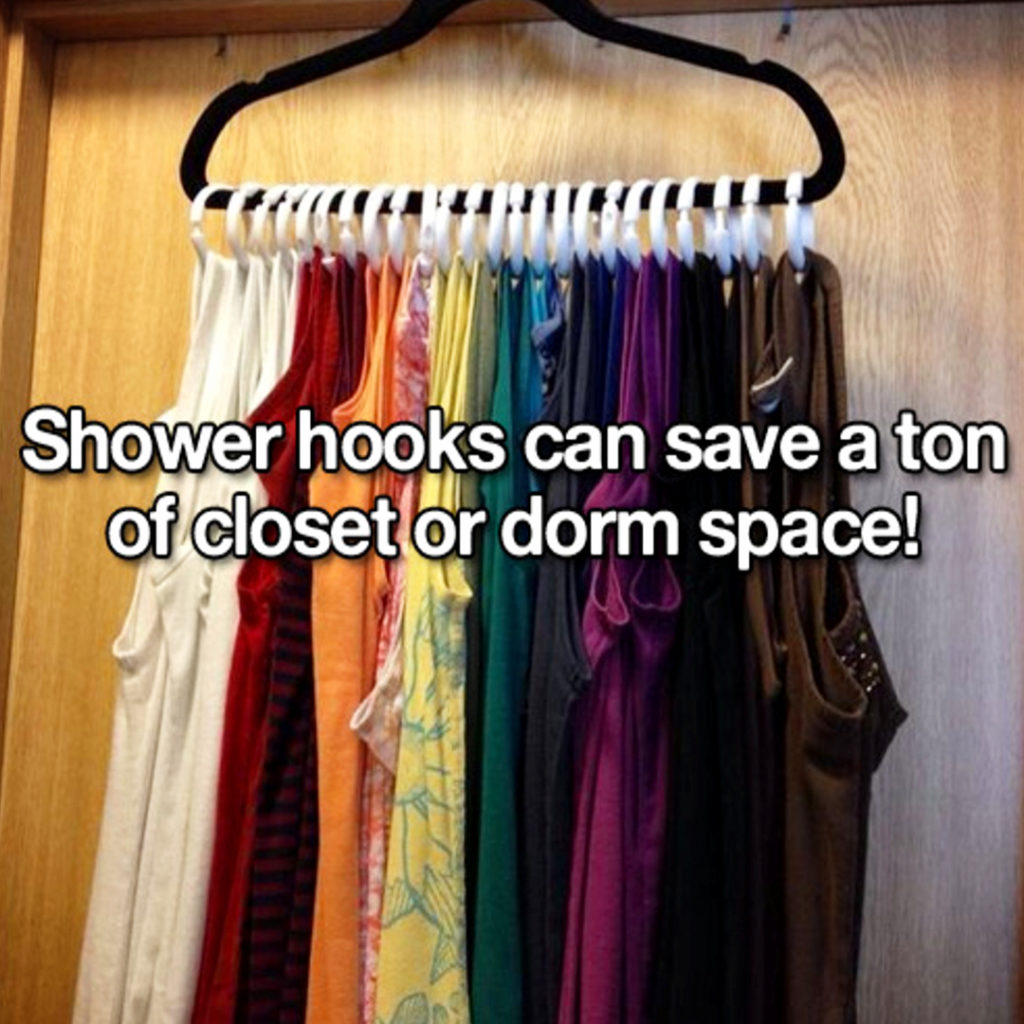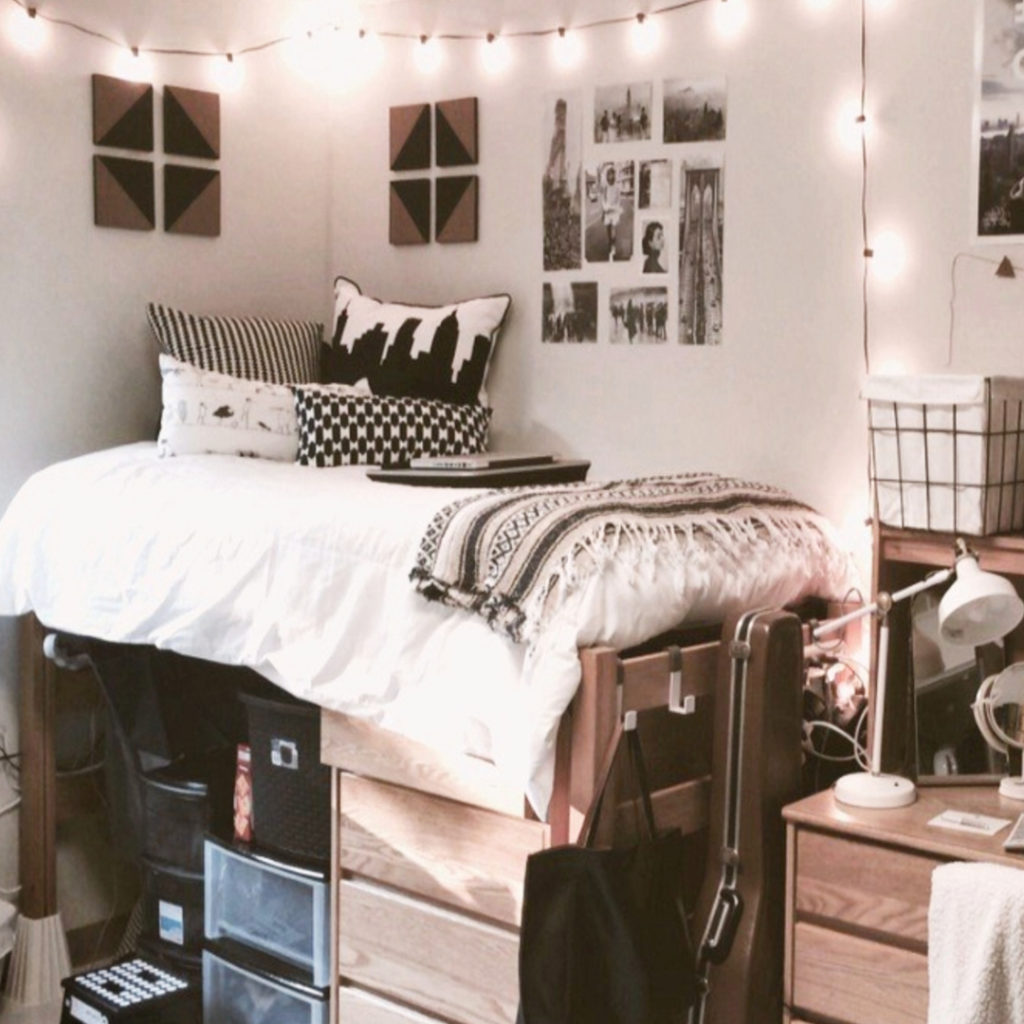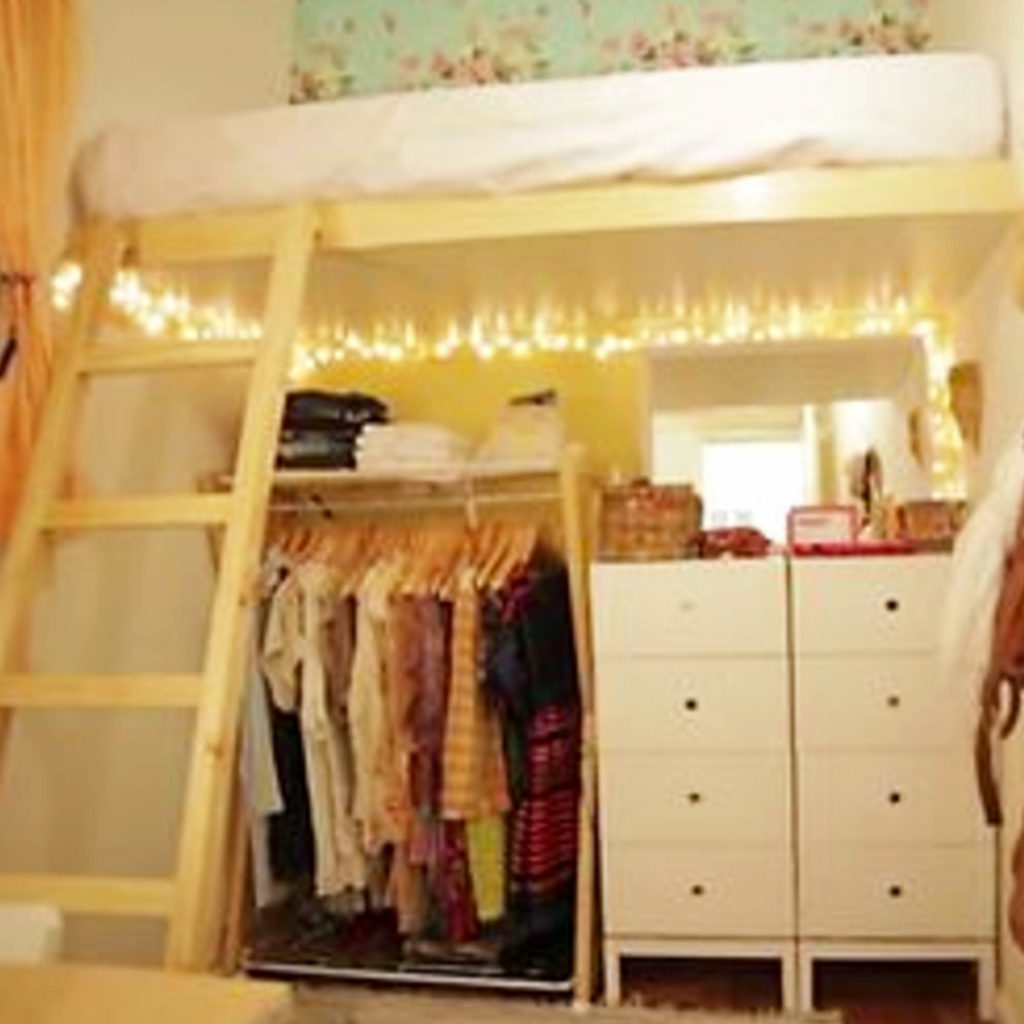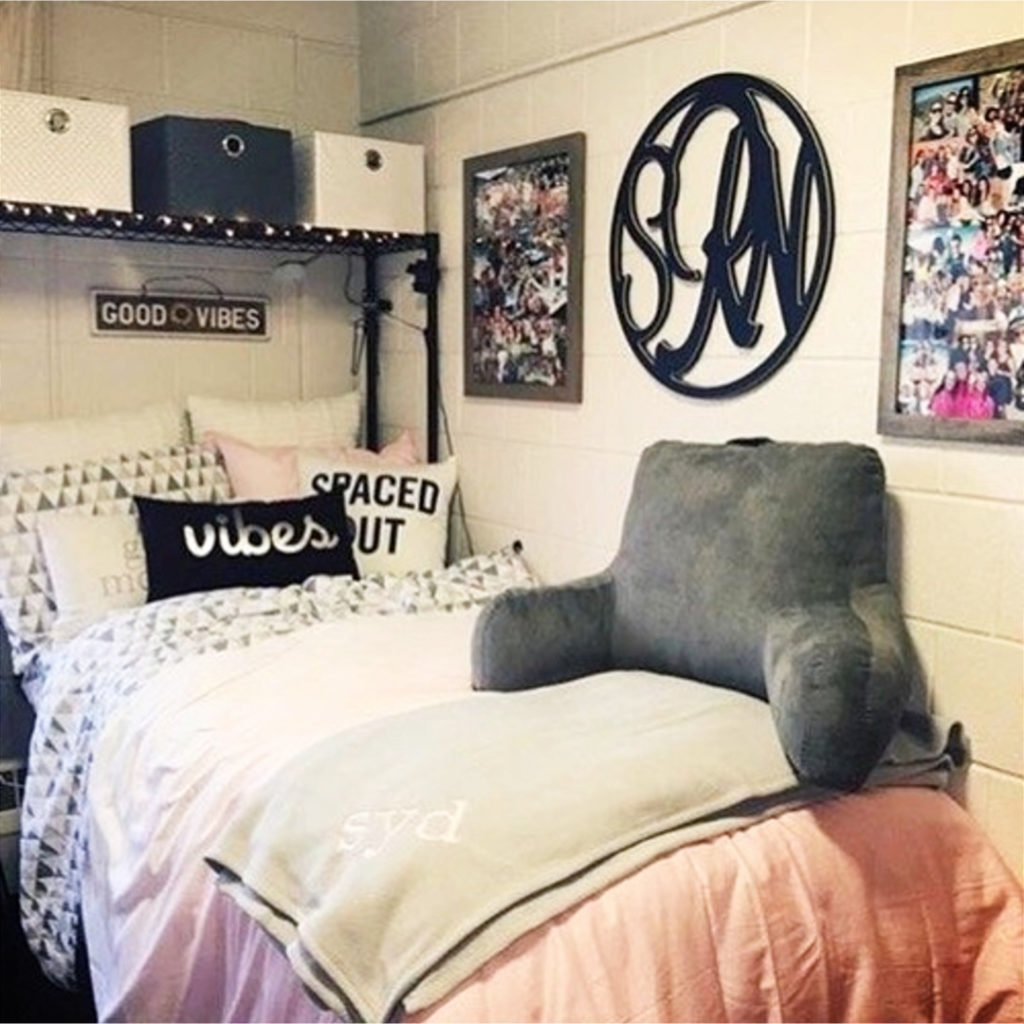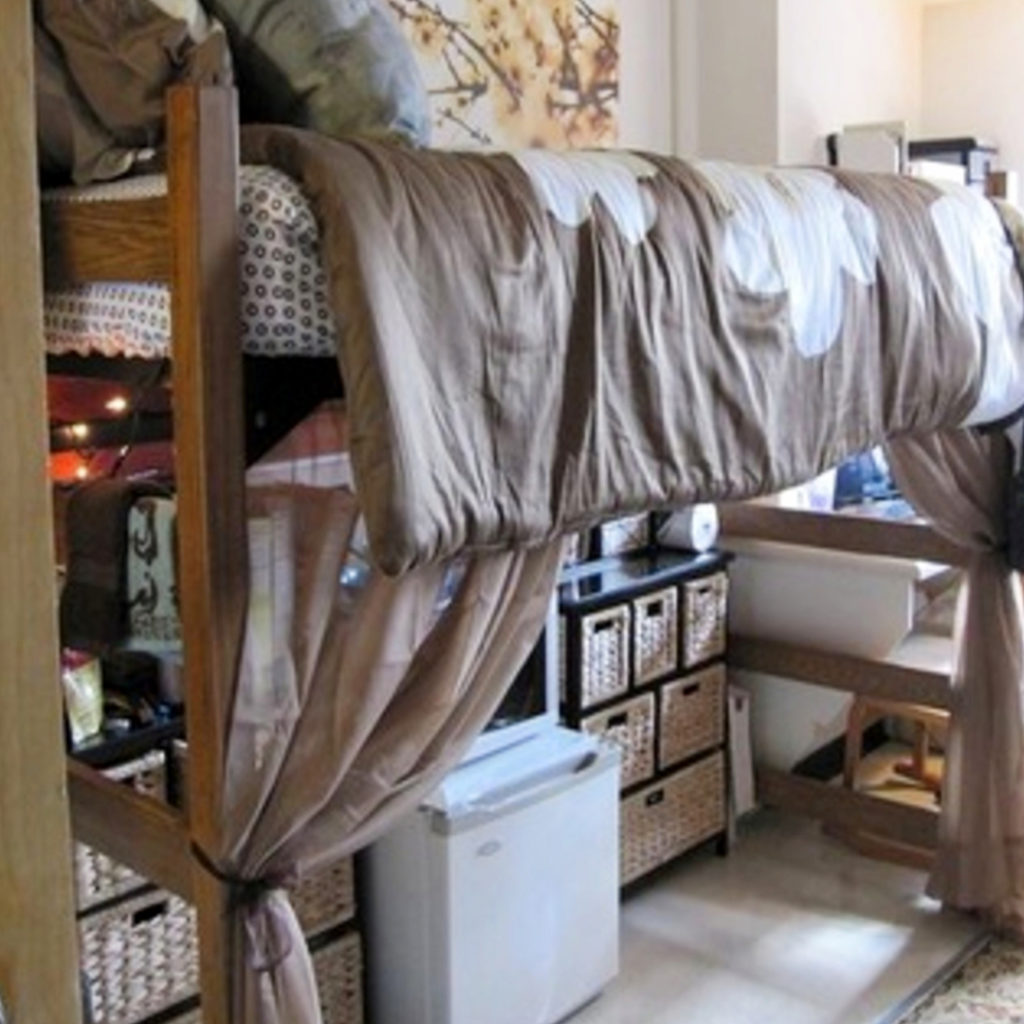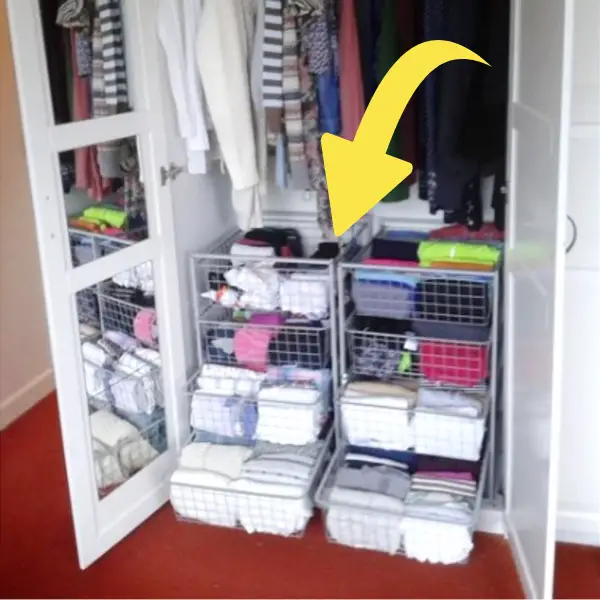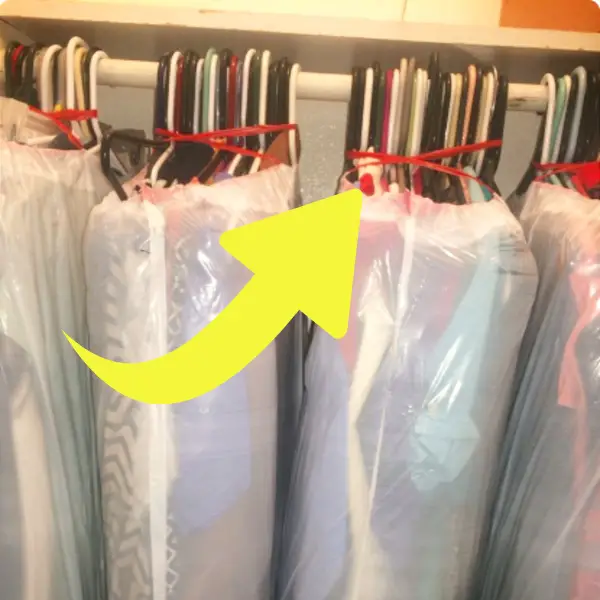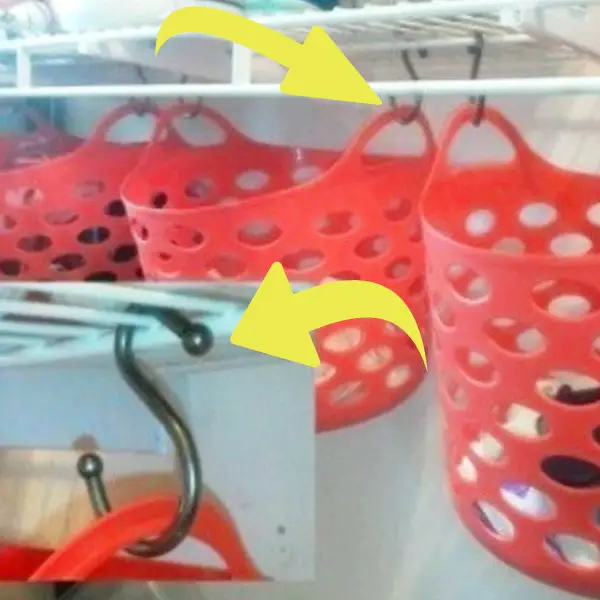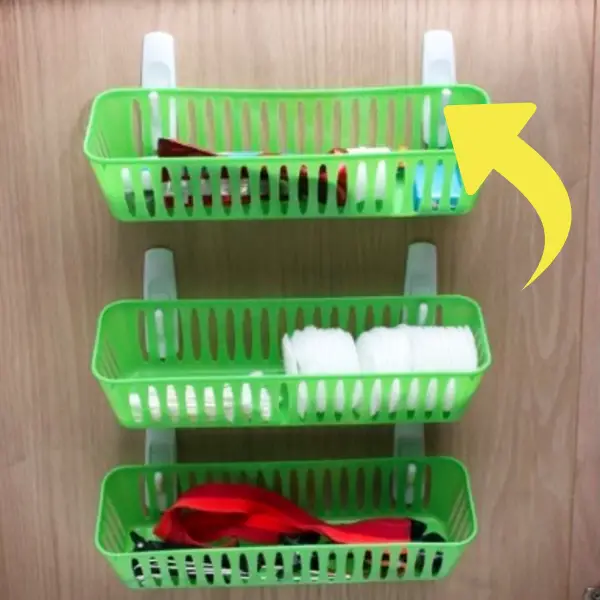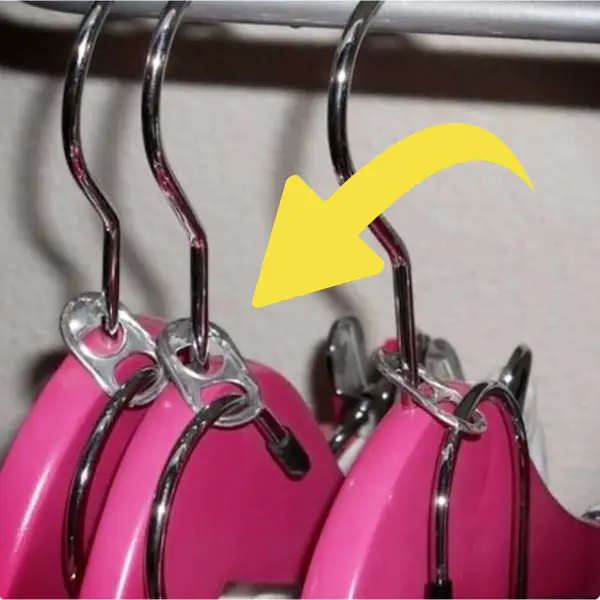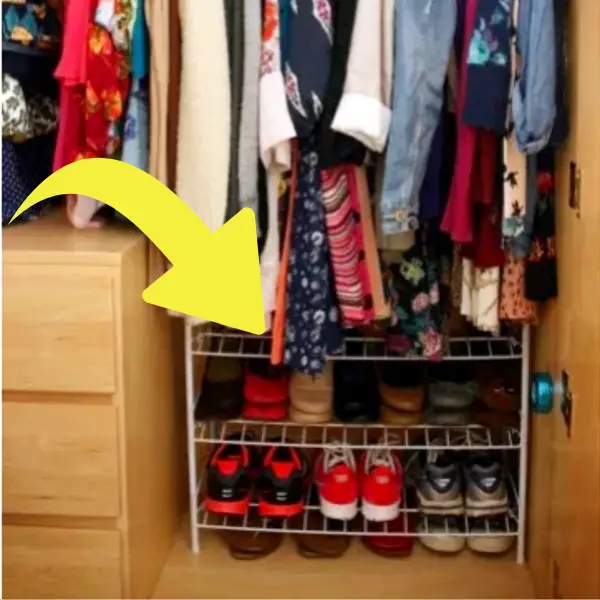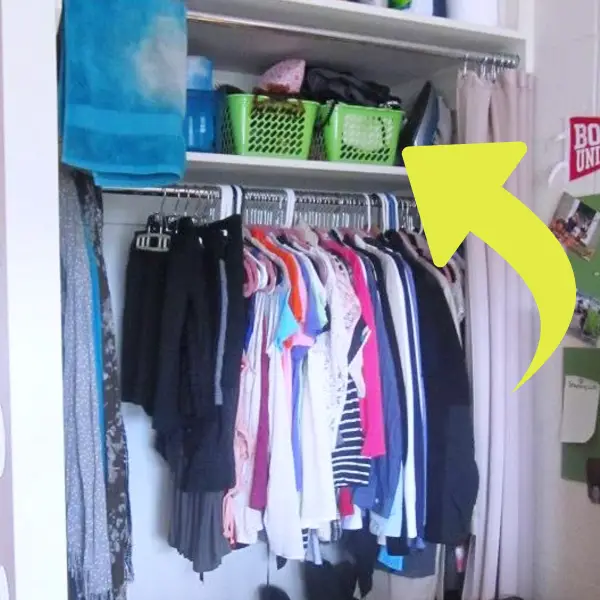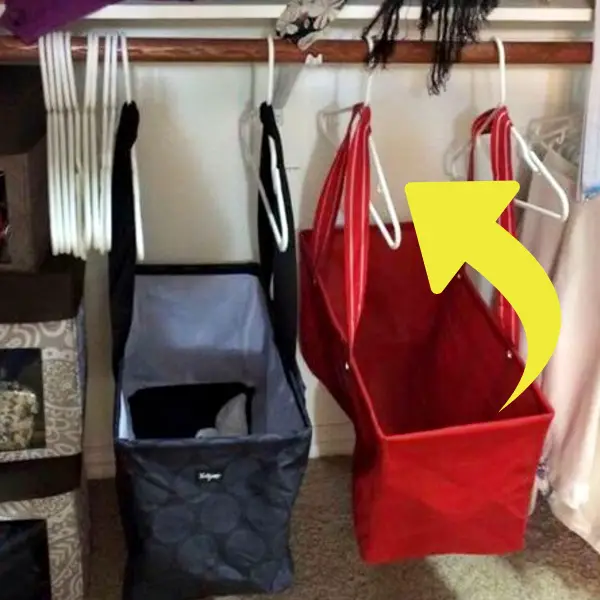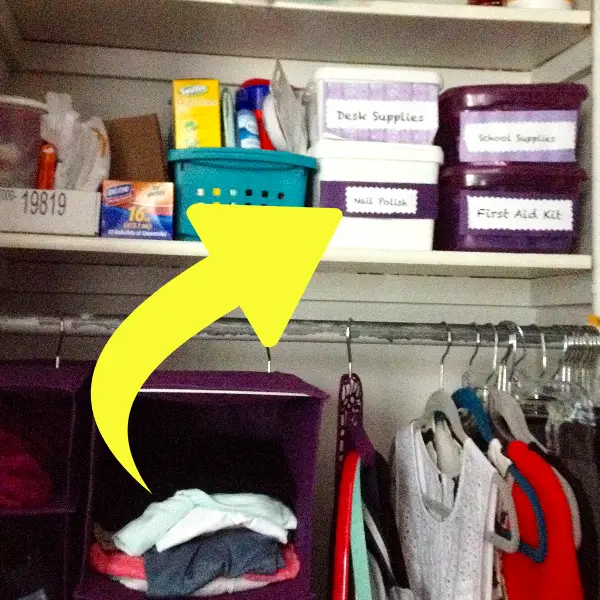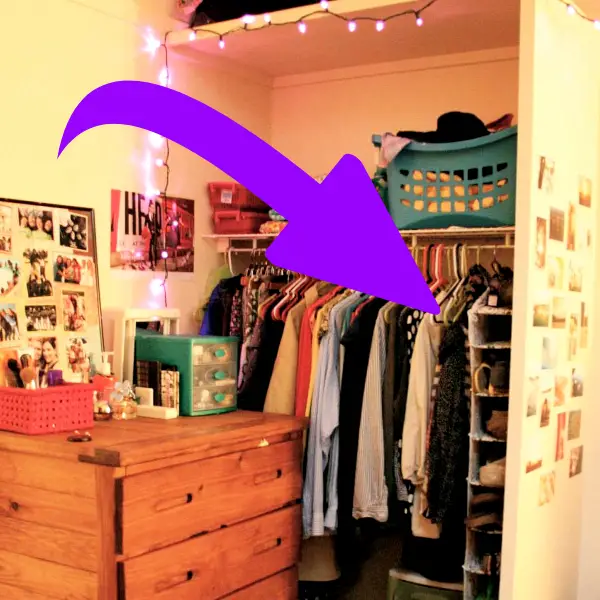 Are You Ready For College?
Organizing a Small Closet
If you're like me, you look at your super small closet… and then think of all the STUFF you'll need to put in it.
How in the world will you ever get that small closet organized – let alone, FIT everything in it?!?!
How To Organize Your Dorm Closet
In a small dorm room, every inch of space counts. Unfortunately, dorm room closets are SMALL, providing only a clothes rod and perhaps one overhead shelf. That means- you're gonna have to get creative when organizing that tiny space!
Even when you're MOVING your home closet stuff to college, you need to be smart about it.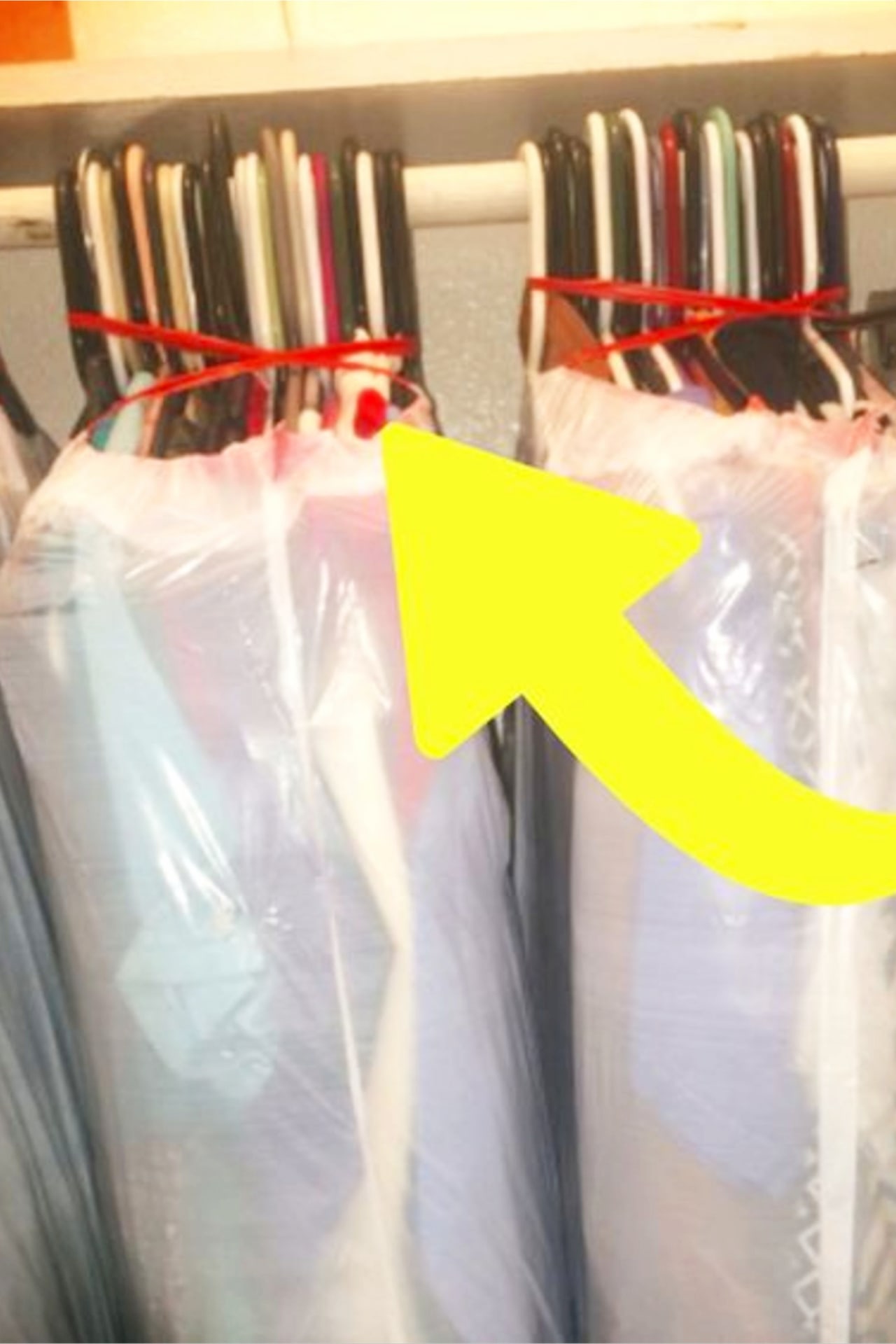 If your dorm room closet doesn't provide the storage options you need, give it a makeover and organize your dorm closet so it works for YOU. You might be surprised how much additional storage space you'll gain by just making a few simple changes.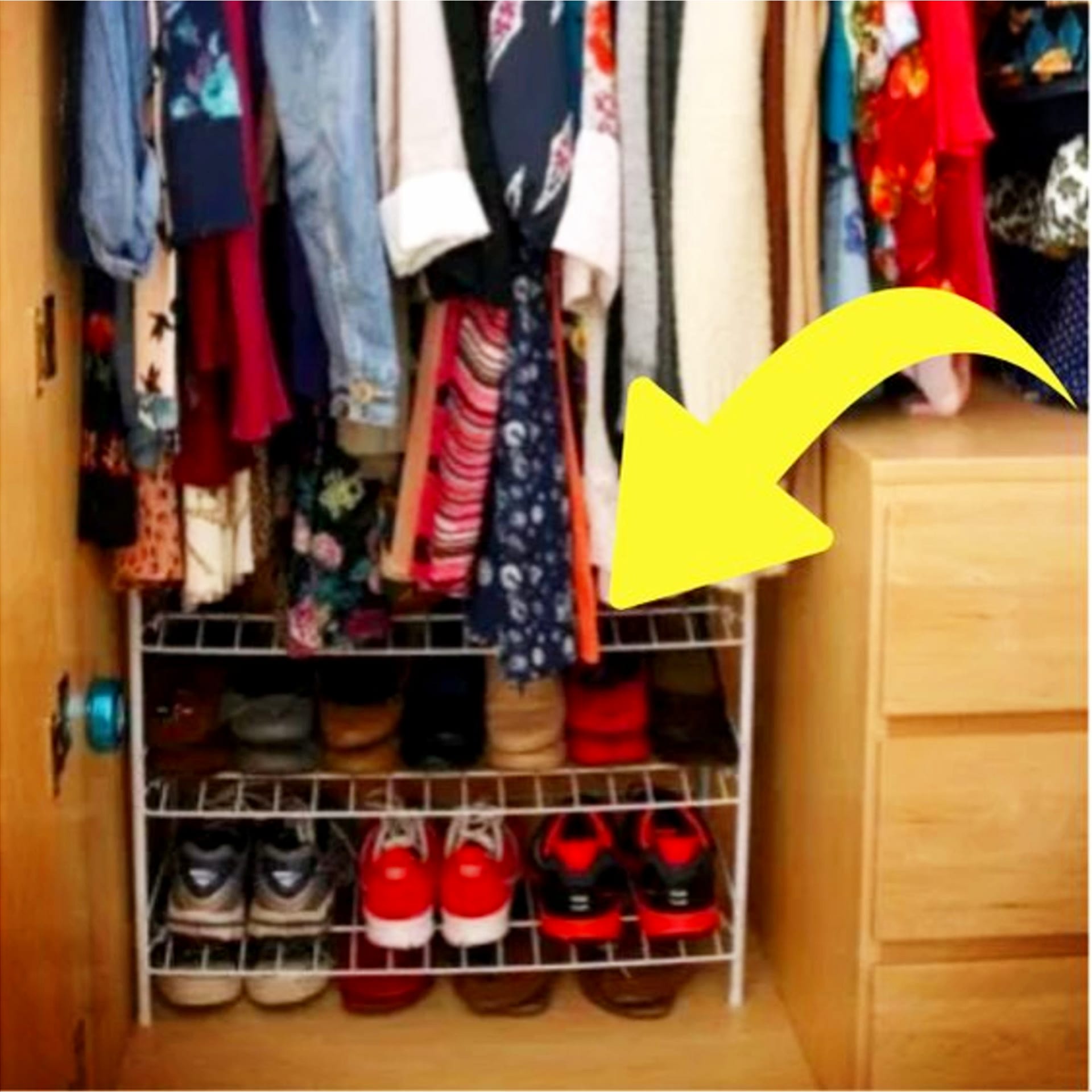 Dorm Closet HACKS!
If you're feeling stuck and wondering HOW to organize that dorm room closet (especially if it's a SMALL dorm closet), these dorm closet hacks WILL help you get organized and create more storage space for your stuff.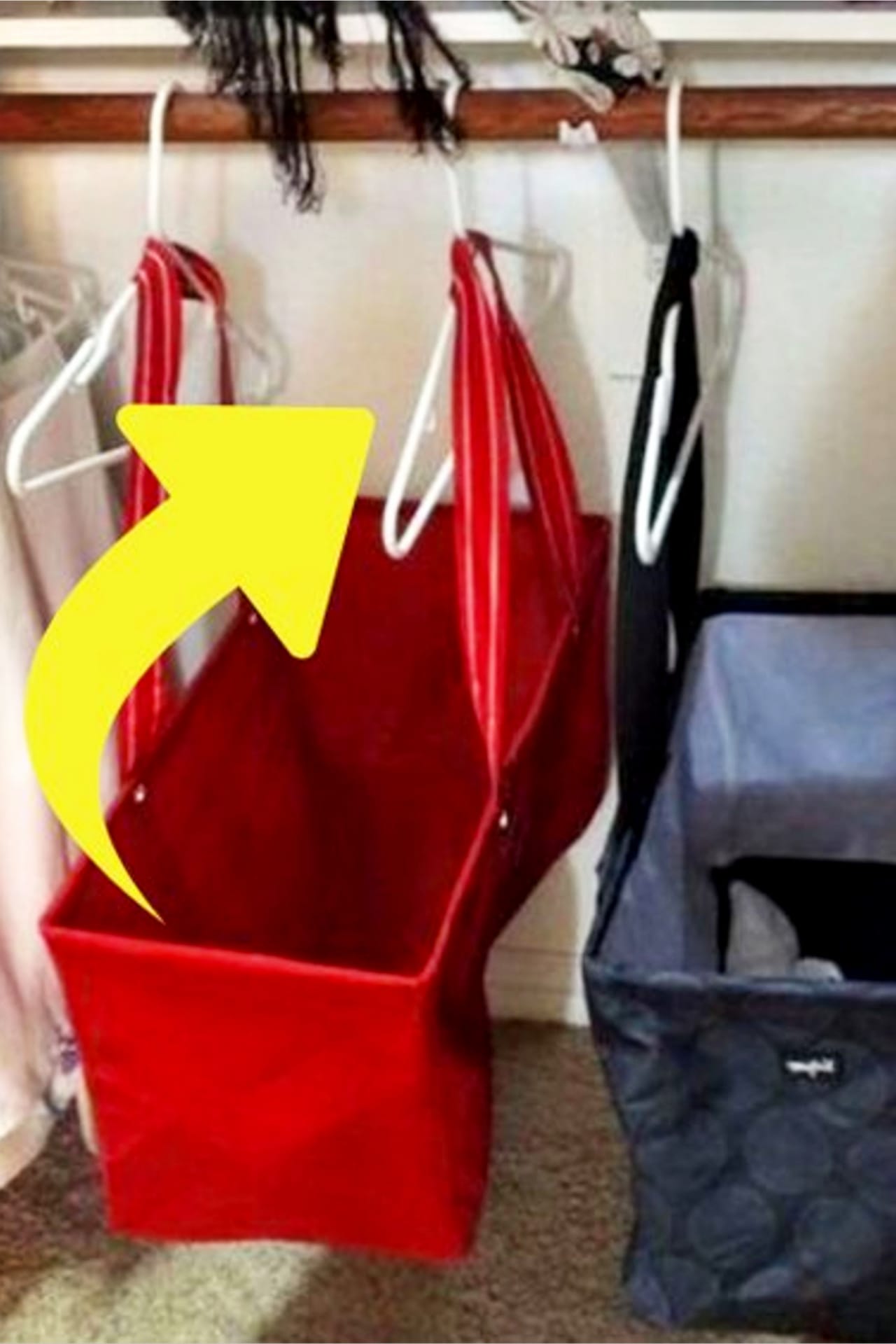 Space Saving Closet Ideas
Let's talk about some creative and clever ways to organize a dorm room closet or small bedroom closet. These small closet and dorm room space-saving ideas are not only brilliant dorm organization hacks and college dorm storage hacks, but they're easy and cheap closet organizing ideas for those trying to get organized on a budget.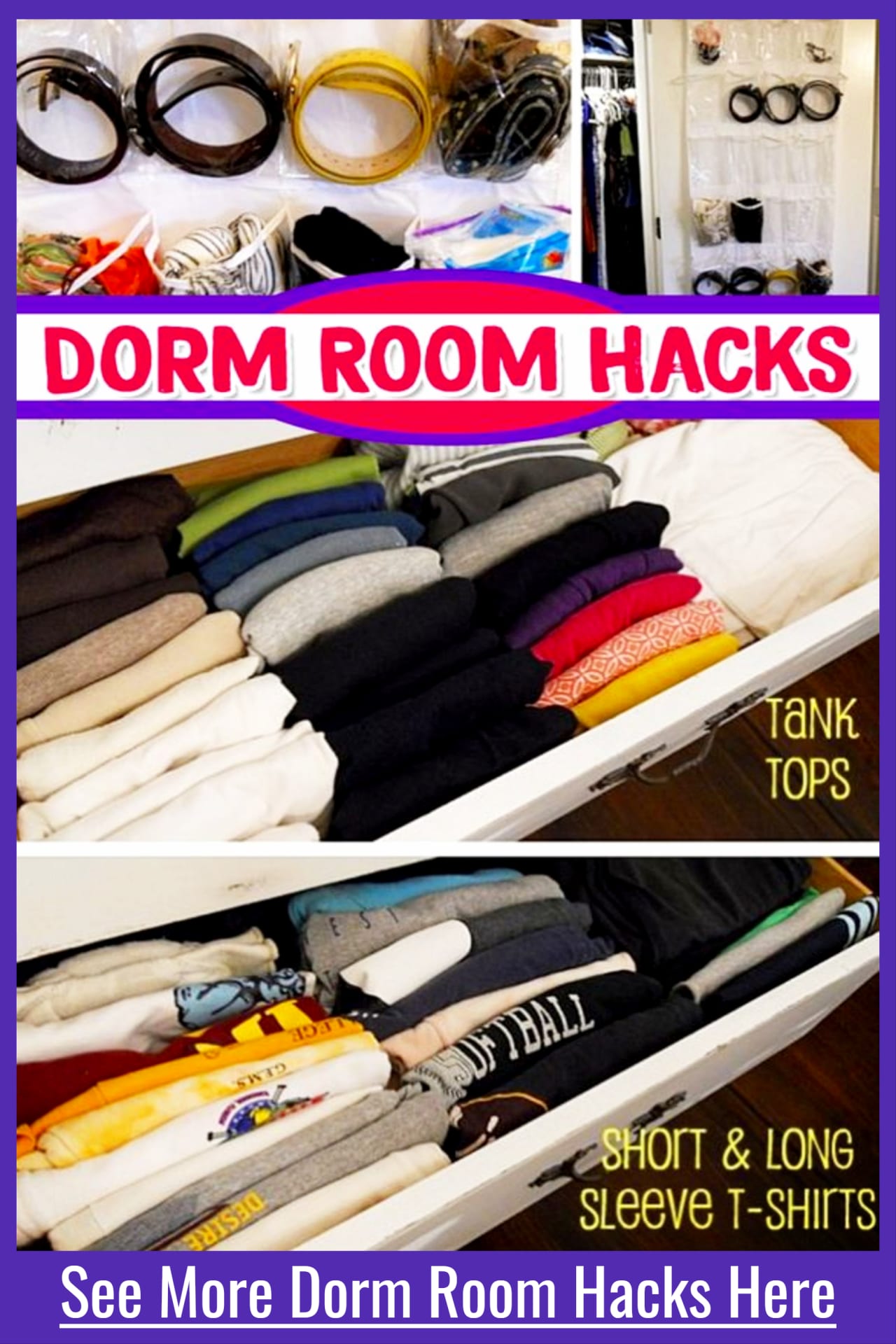 Are You Ready For College?
Here's a quick list of the absolute essentials you must pack to take to college: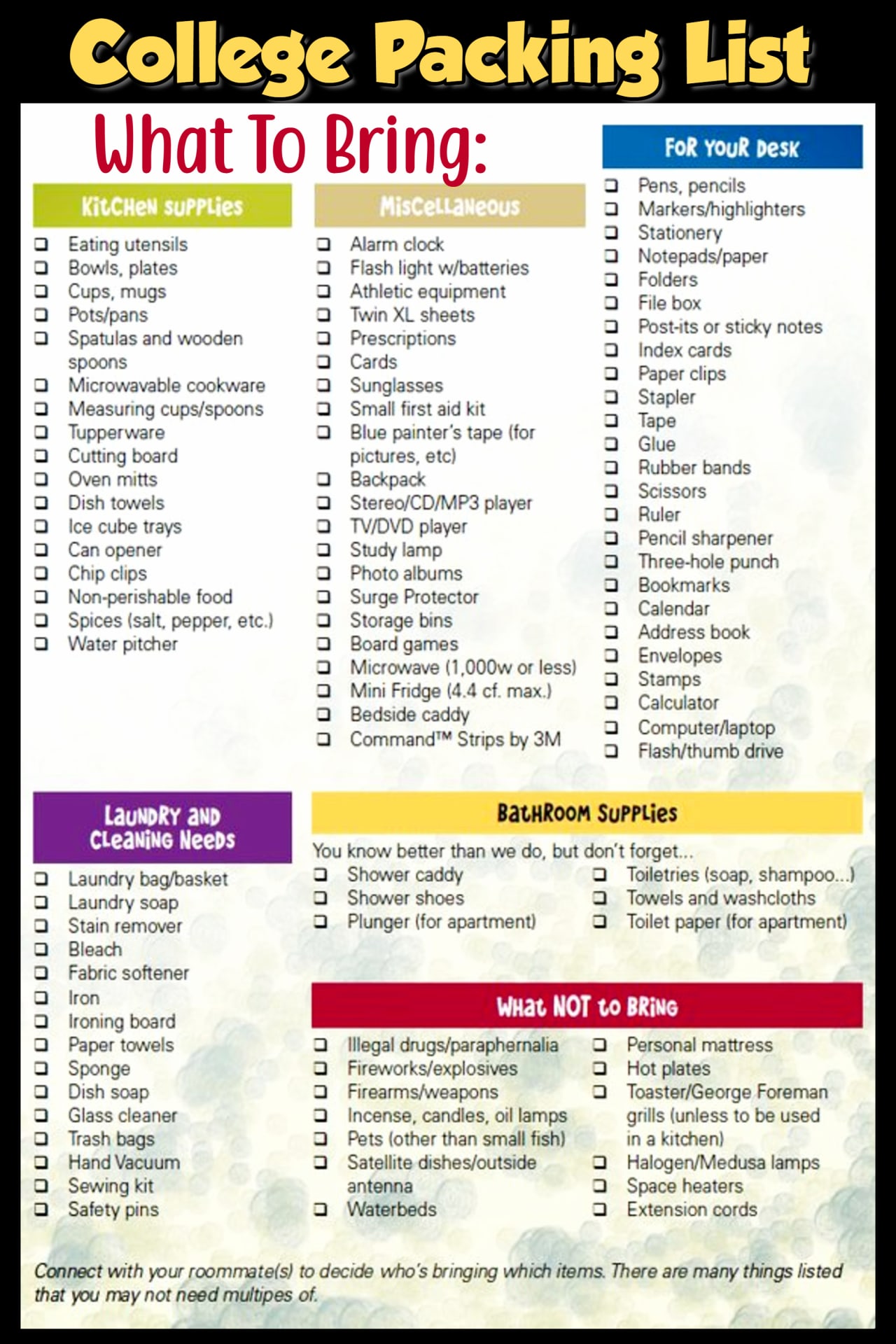 More Dorm Room Ideas
---
---
=> See MORE Creative Storage Solutions for Small Spaces
---
=> How To Organize Clothes in a Small Closet
---
=> More Closet Organization Hacks For Freshman Year
---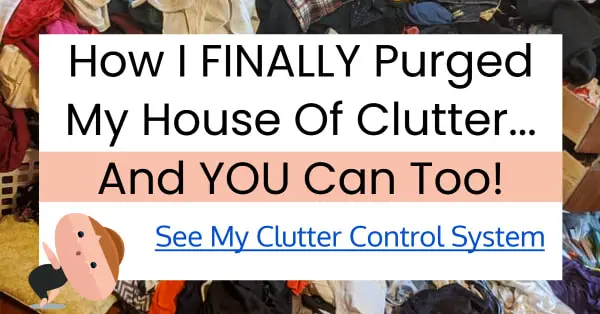 Miss Anything?
Go back to the top of:
==>> Small Closet Hacks
Go back to a specific section: