Welcome to the Clutter Busters September Newsletter from Decluttering Your Life.
This month we're gonna talk about pantry clutter SOLUTIONS, a really clever Yard Sale tip, my newest cleaning gadget that I LOVE…and cupcakes  =)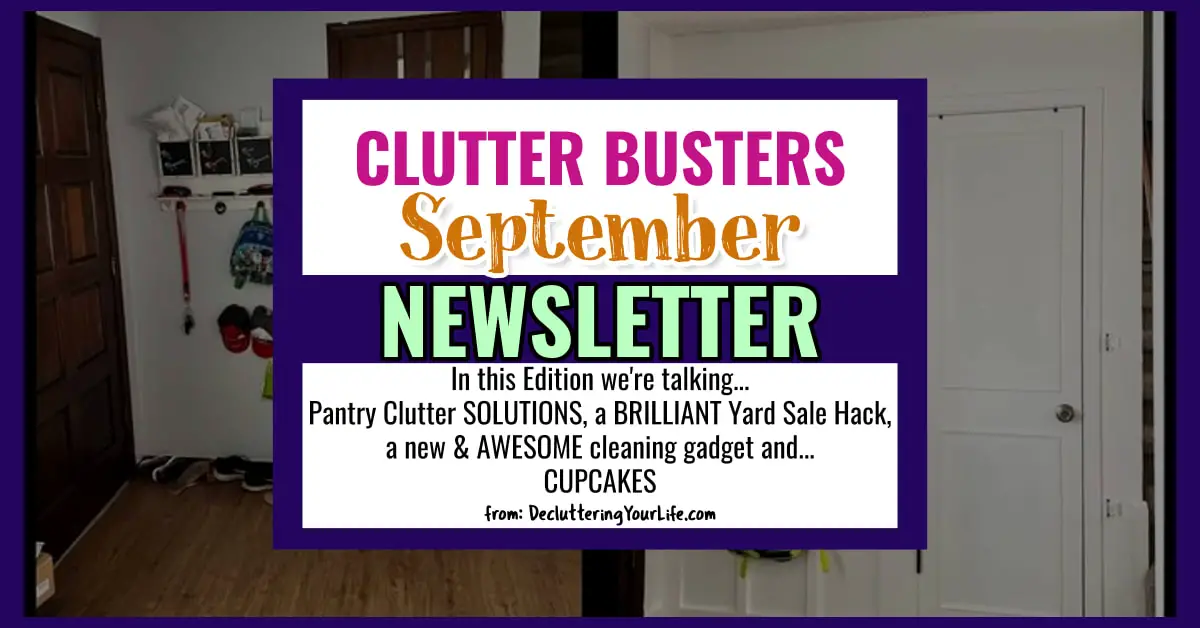 Welcome to Decluttering Your Life - we hope you enjoy our quick decluttering tips, organization ideas and simple DIY solutions for your home - posts may contain ads & affiliate links - that's how we keep the lights on =)
---
---
---
I don't know HOW it's September already, but here we are.
Living in the South makes me VERY happy that Fall temperatures are finally coming my way.
I've already started planning how I'm decorating my front porch for Fall…
and it's GORGEOUS!
And planning all my easy appetizers for our Football parties.
everyone LOVES my Cowboy Caviar recipe!
I also can not WAIT to enjoy our new fire pit area in our backyard!
Fall is absolutely my FAVORITE season!
I suddenly want to COOK again (which I'm sure my family appreciates haha!)
Let me show you a super easy dinner I made the other night.
Just thick sliced (dinner sliced) turkey from the deli, Stove Top stuffing and a jar or 2 of roasted turkey gravy: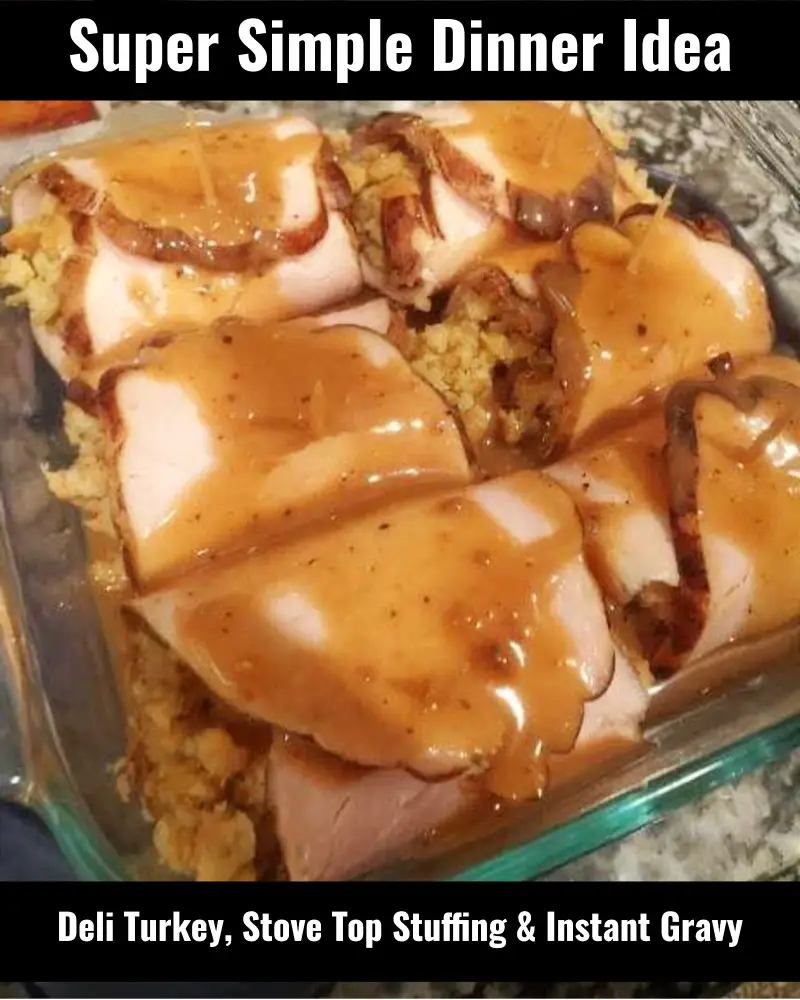 Just make the Stove Top stuffing according the the box directions (just takes a minute), then roll up pieces of turkey with some of the stuffing inside, place all your turkey roll ups in a baking dish and cook at 350 degrees for about 30 minutes or so (until good and hot).
I served with mashed potatoes and green beans and had some more instant gravy in a sauce pot on the stove for gravy over our potatoes.
SO good… and SO easy!
I know recipes aren't exactly about decluttering, but ANYTHING that makes our lives EASIER is worth a share, right? RIGHT!
I get a LOT of my "Lazy Day" recipes here.
As the weather cools off, I also feel a renewed motivation to clean and declutter around the house and just do some random Honey-Do projects we've been putting off.
Things like…
Painting the mailbox (darn birds will NOT stop pooping on it haha!)
Cleaning up around the yard.
Pressure washing…
Oh wait, did I tell you I got my OWN pressure washer?
I LOVE IT!
It's lightweight, hooks to our garden hose and…
It's ELECTRIC.
It just plugs in – SO easy to use!
I'm not that young anymore and gas pressure washers are WAY to much for this little lady to handle.
But, I CAN easily use this pressure washer I bought for myself.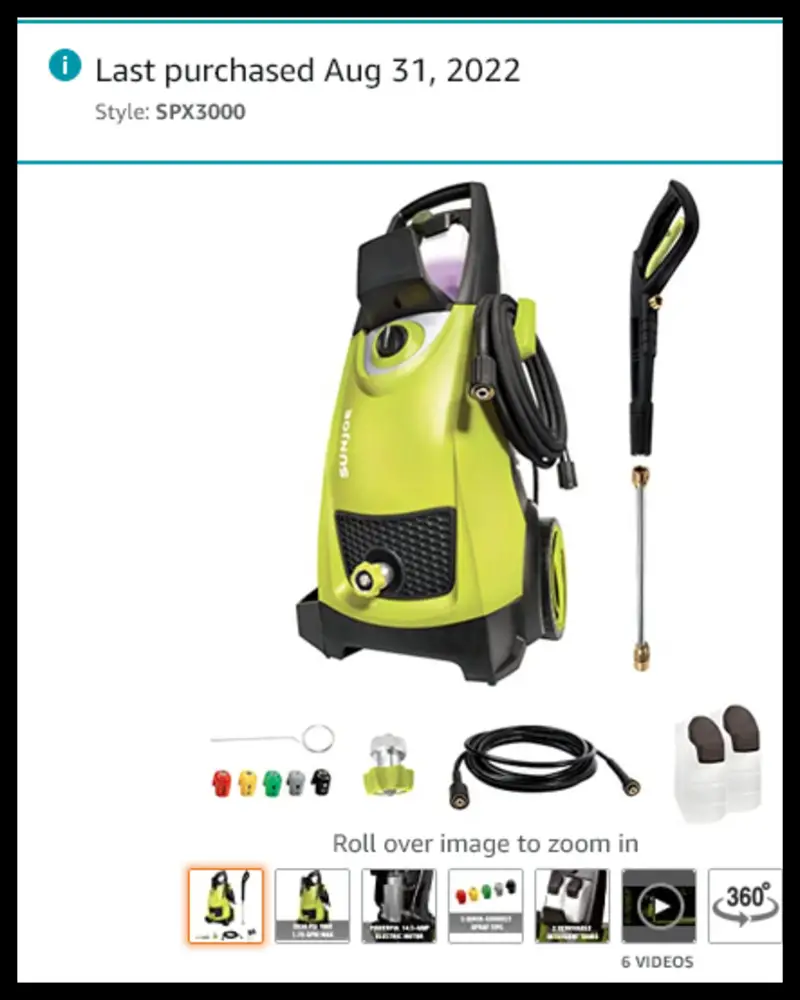 I've been pressure washing ALL the things outside haha!
It's so satisfying being able to take a nasty walkway, or moldy ewwwy flower pot, or outdoor chair and make it look almost NEW again!
✅  This is the pressure washer I got.
HIGHLY recommended!
Anyway…. let's talk clutter.
As the weather cools down, many people look towards ways to SELL their clutter for cash.
One of the most popular ways to get rid of STUFF is having a yard sale.
Personally, I don't do them anymore unless I absolutely HAVE to.
But, if YOU are planning a yard sale to get rid of some stuff and hopefully make some money doing it, I came across this really cool idea.
If you can't read what the yard sale sign says, I typed it out below the picture.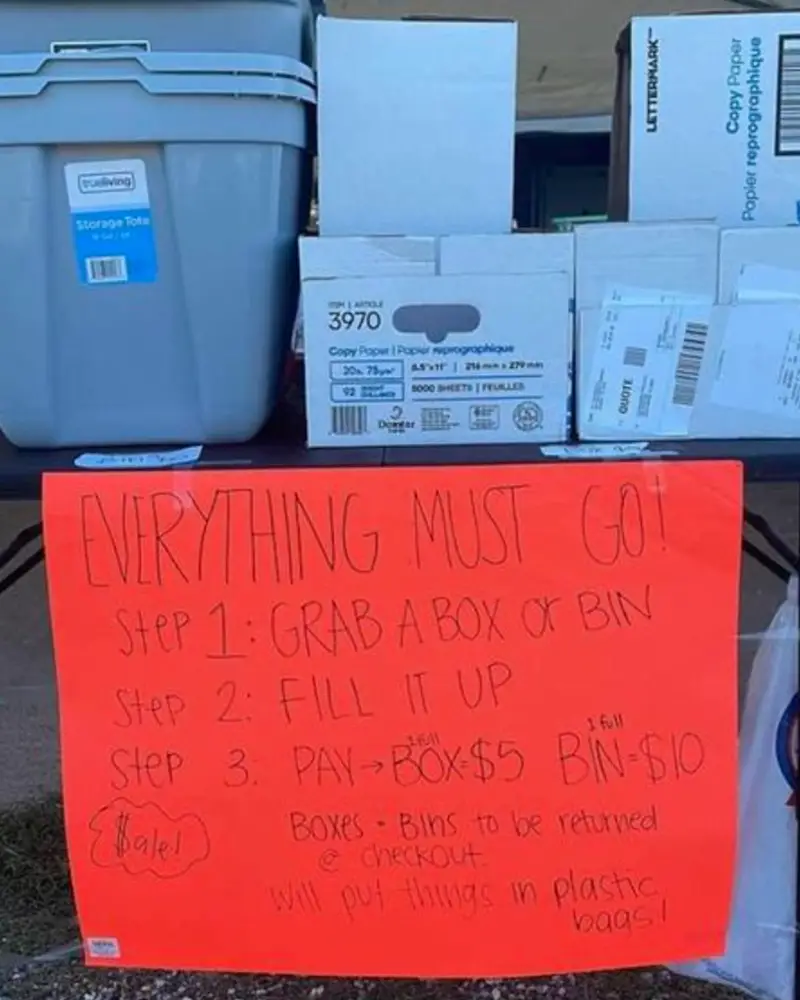 Rule #1 of yard sales is…
The yard sale sign idea in the picture above says:
EVERYTHING MUST GO!
Step 1: Grab a Box or a Bin
Step 2: Fill It Up
Step 3: Pay $5 for a full Box or $10 for a full Bin
Then the sign says:
"Boxes / Bins to be returned at checkout. We will put things in plastic bags [for you]"
I think this idea is pure GENIUS!
I have warm, fuzzy visions of people loading up and TAKING all my excess STUFF… and paying ME to take it off my hands!
THAT is a total WIN / WIN.
Downsizing Your Pantry?
Let me show you the coolest gadget a reader shared with me the other day.
She was trying SO hard to minimize all the STUFF in her pantry cabinet, but she couldn't figure out how to reduce the boxes and bags of food items that she uses all the time.
Things like white rice and brown rice, granola and oats and dried beans that take up precious space in your food storage cabinet or pantry.
So…she got THIS:
It's a ROTATING dispenser for all those things!
Isn't that brilliant!?!?
And it fits right on her pantry cabinet shelf.
Another friend sent me this idea for organizing her spices and random little stuff ON her pantry door: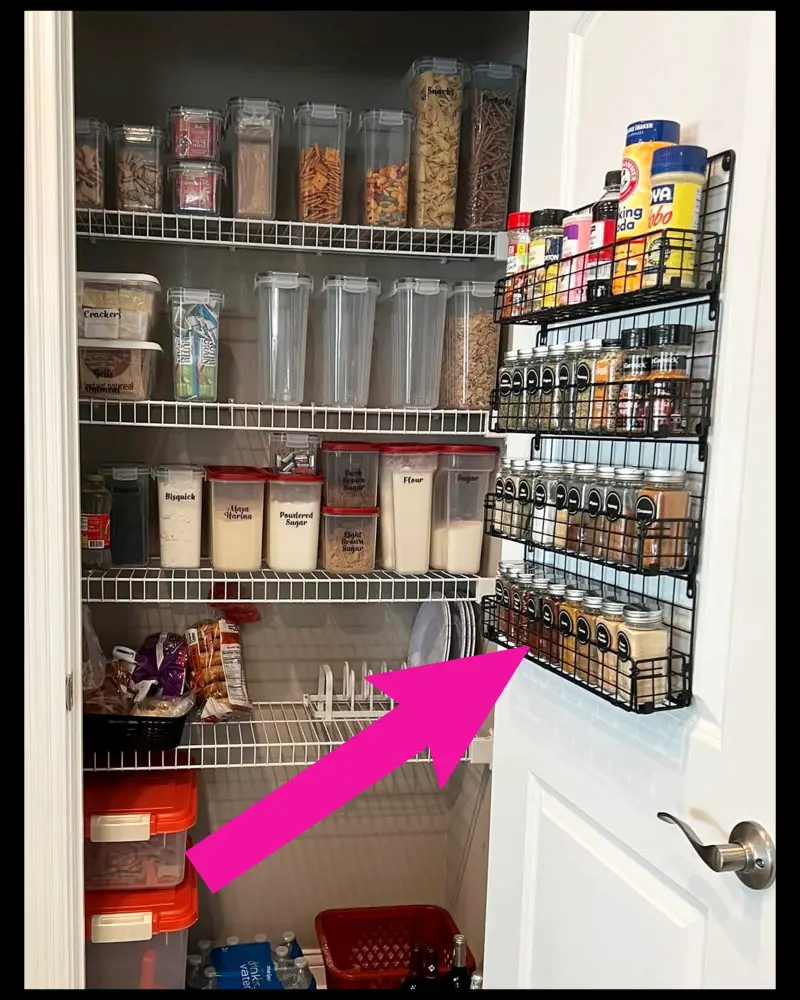 I LOVE IT!
Plus, she said it frees up an ENTIRE CABINET just by getting all her spices and stuff on the door and OUT of her cabinet.
She got this door hanging spice organizer
(she already had the spice jars)
If you need the spice jars and labels too – this set is a better value that has everything.
Random Tip For The Month:
Now this next tip has NOTHING to do with decluttering and organizing, but I thought it was too clever NOT to share.
As I'm getting ready to make 50 million trillion cupcakes for our Fall Block Party, this nifty little life hack was shared with me by a friend.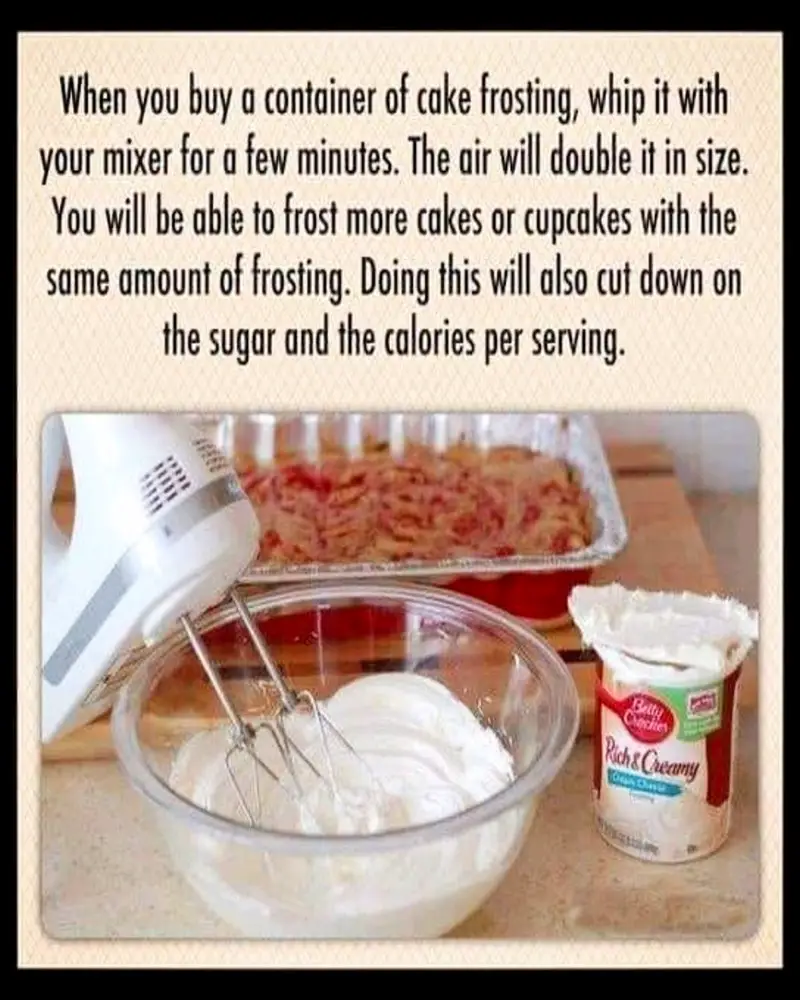 I've NEVER thought about whipping my container of cake frosting, but I can guarantee you that I WILL be doing it as I make ALL these cupcakes.
That's all for this month's DYL Clutter Busters Newsletter…
Happy Fall, y'all!

What To Read Next: