How To Downsize Your LIFE –
Tired of feeling overwhelmed with the weight of all your STUFF in your junky house?
Ready to start simplifying life and get rid of your excess stuff for good?
These 10 simple tips below will help you get a grip on things and finally find some peace in your life.
All it takes is getting started!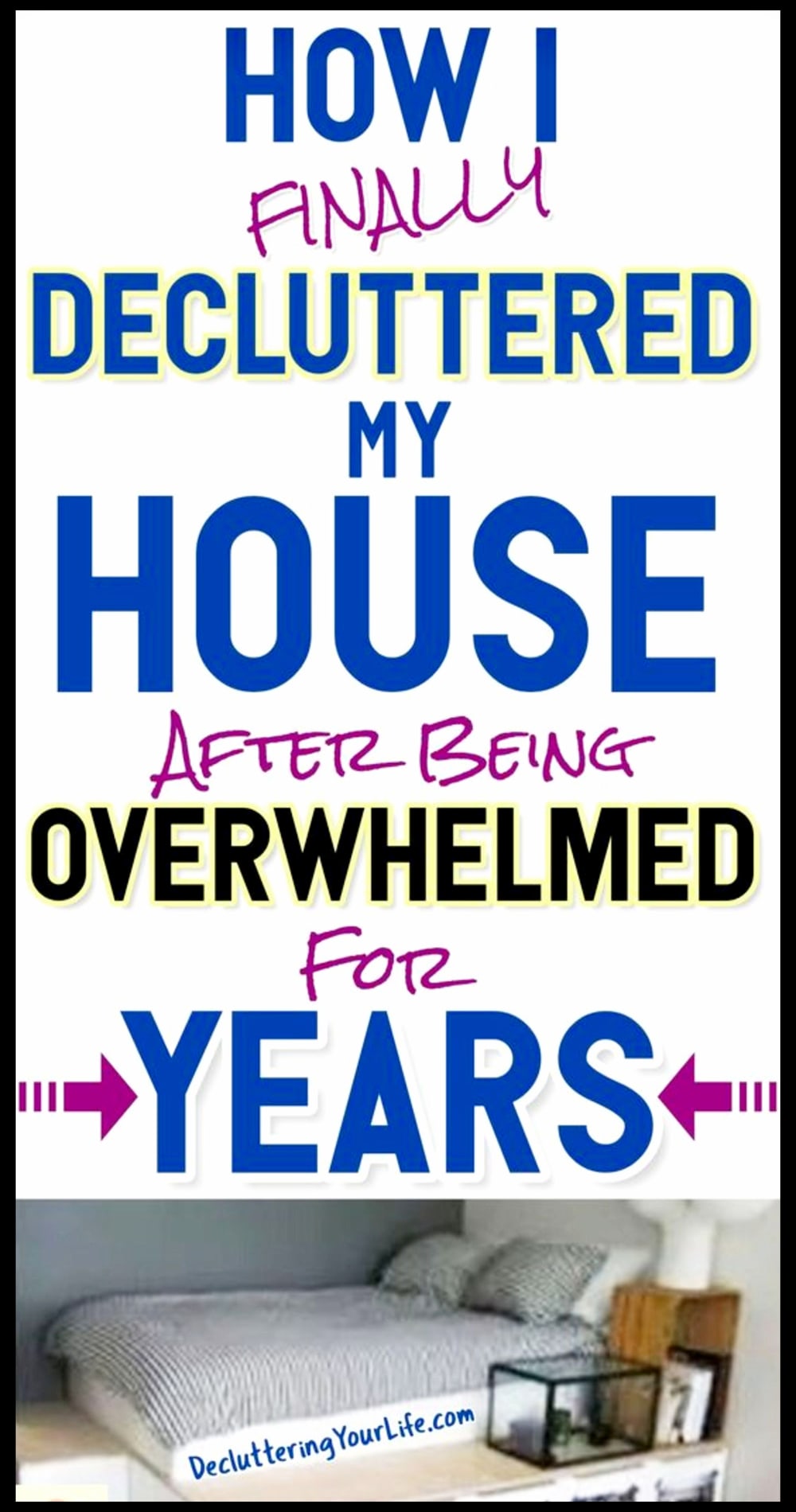 10 Simple Ways to Simplify Life and Get Rid Of Stuff
I'll admit it: I used to have stuff everywhere in my home – and WOW, how all that STUFF used to complicate my day-to-day life in so many ways.
But above all, it just plain frustrated me!
It got to the point where I'd walk around screaming inside, "my house is a disaster and I don't know where to start!"
And my LIFE – oh girl, it was a cluttered MESS too.
I was constantly asking myself:
"HOW do I get rid of stuff and live simply?"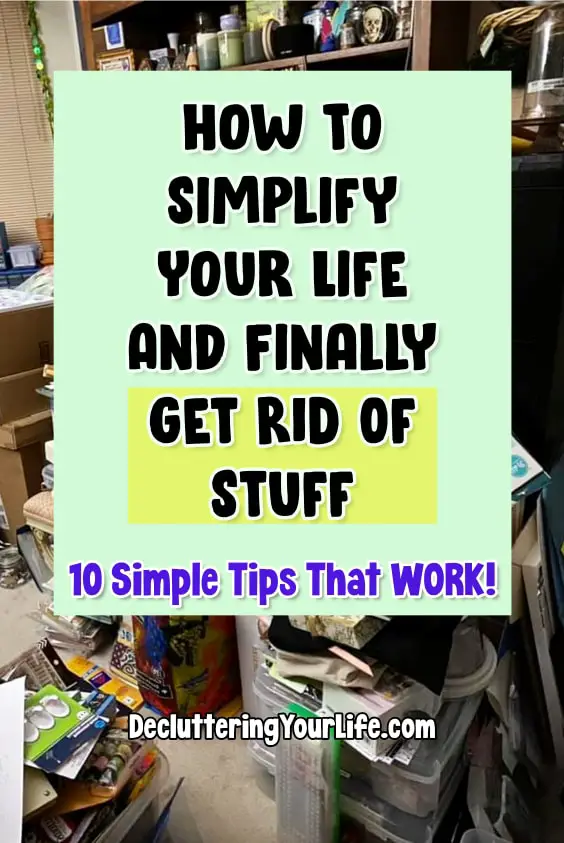 Downsizing LIFE
What I've learned about downsizing my stuff and my LIFE is what I share below – and my goodness, my life has changed so much! In fact, my life is, dare I say… simple now.
---
---
Now, I've simplified by consistently getting rid of stuff I don't need/ use and getting rid of any excess stuff that is just taking up space in my house and in my mind.
It has been SO freeing!
Yep, I pretty much declutter EVERYTHING.
If that is your goal, too – I have 10 tips below that will help you finally get rid of ALL that stuff and live a more simplified life.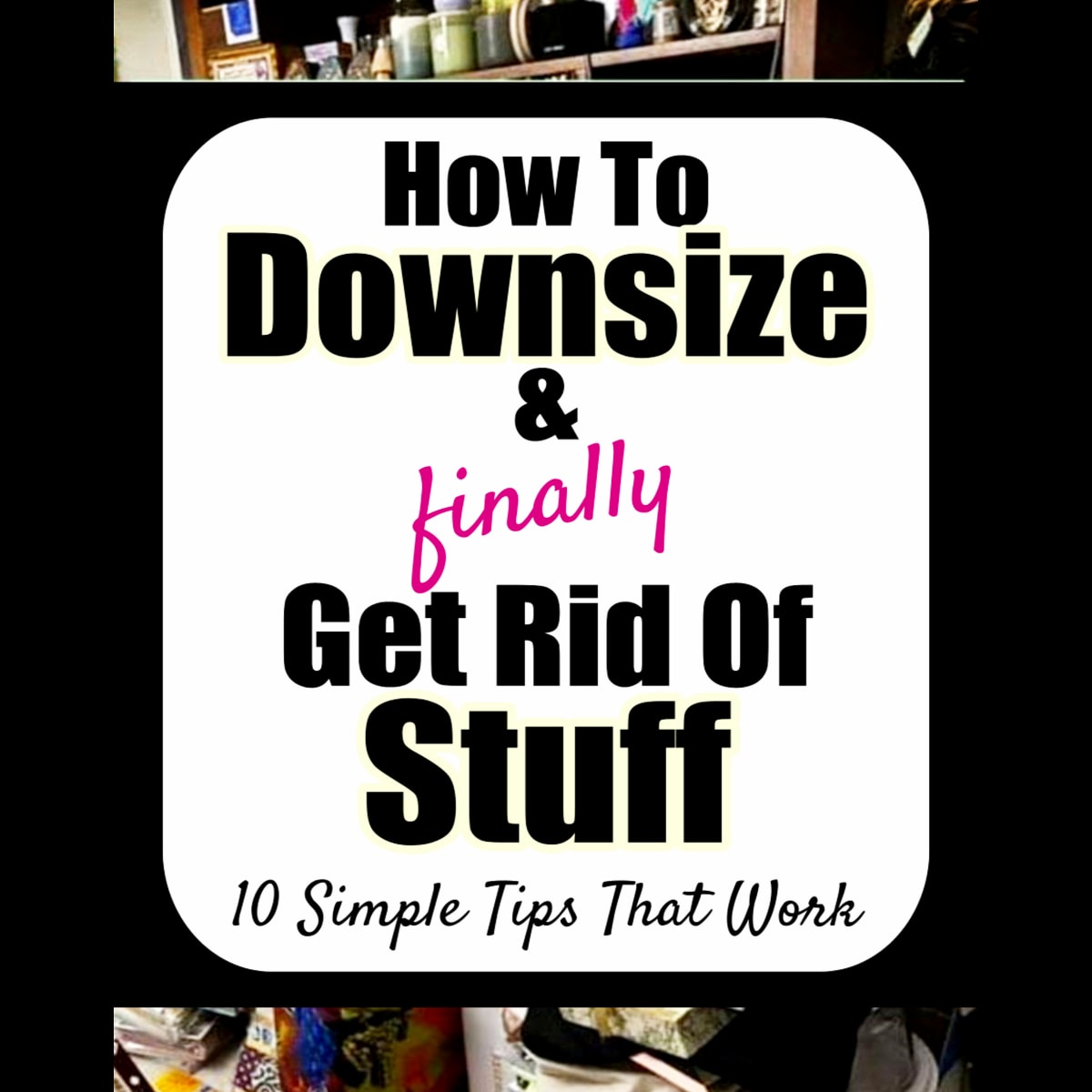 1. Understand how STUFF complicates your life.
When you have a lot of STUFF around, it's easy to feel like you need more STUFF. You get caught in the cycle of acquiring more stuff when it's not even making you happy. Confusion, stress, and anxiety sneak in as your environment seems to be getting more complicated and chaotic. You seem to need more and more things just to keep up with life.
STUFF is not your friend! It causes stress, confusion, clutter, overspending, and cluttered thinking.
2. Use a Clutter Control "OUT" box
Here are the key steps to help you simplify life and get rid of stuff with a "Clutter Control OUT" box:
Designate a "Clutter Out" box or trash can for unwanted stuff.
Anytime you come across anything you do NOT want or need, put it in the Clutter Control OUT box.
When the Clutter Control OUT box is full, sort thru what will be trashed and what will be donated.
Be sure to trash the stuff that is trash, and donate the donation stuff RIGHT THEN.
Rinse and repeat.
Another simple strategy I follow that helps me get rid of stuff is the 'Box IN/ Box OUT' decluttering challenge – that one helps ME a TON!
3. Set a timer and GO!
Set a timer for 15 minutes and dive in to declutter one small area. It could be your desk, your closet, the nightstand, the bathroom cabinet. When you have that time to focus only on decluttering that one space you'll have some amazing results!
30 minutes is my usual Get Rid Of Stuff block time now – I get SO much done with that because I am all focused on one task. But I'll be honest, I started with less than 5 minutes on my timer.
Start with whatever amount of time you think you can handle and then build up minutes from there.
4. Acknowledge how STUFF has taken over your life.
Feel overwhelmed? Do you feel like you need more and more STUFF to be happy? Have you found that when you get rid of stuff, your life seems too empty? Maybe you've come to the realization that all the stuff in your life is taking over. Maybe you've made excuses for why it's ok to have so many things around. Maybe you've found yourself needing more and more stuff to make life "perfect".
Listen to me:
Stuff is not your friend!
Confusion, clutter, overspending, and cluttered thinking all can be caused by TOO MUCH STUFF.
Get rid of stuff that distracts you from creating space for the things you DO want in your new and simplified life.
5. Don't let paper clutter build up.
I love using this paper clutter method for simplifying my paperwork, mail, bills, etc.
I don't follow her rules exactly, but I like the way it makes me look at my paper clutter and how to handle it so it never builds up.
Just that one skill of knowing how to get rid of paper clutter has REALLY simplified my day-to-day life.
6.Keep it simple.
If you're really wanting to simplify your life, getting rid of stuff should not feel overwhelming or like a chore.
Instead, think of it as something you GET to do – a gift you give to yourself.
Remember, this process is more of a life change than it is a one-time sprint. Go at your pace in a way YOU feel as you'll be able to keep it up.
7. Get rid of clothes you don't wear or need.
Take a good look in your closet – how much of that STUFF do you actually WEAR?
Girl, it's time to LET IT GO.
Here are tips to declutter your clothes that really helped me.
8. Get help if you're feeling overwhelmed.
If the sheer thought of decluttering ALL your stuff leaves you WHY you feel SO overwhelmed, it's OK to get help. Just make sure to get the help you need from someone who knows how to simplify life and doesn't overwhelm you with information and "helpful" suggestions.
You can hire a local organizing coach, consult a professional organizer, or do a web search for "organizing coach" and "organizer" – but I understand that hiring someone is not always in everyone's budget.
My best advice?
Enlist the help of a trusted friend or family member.
Read these 5 weird decluttering tips here for more help if you're feeling overwhelmed.
9. Make getting rid of stuff a habit.
Find a few simple ways to handle things so you don't become overwhelmed. Don't let the process become more of an inconvenience than it should be.
Simple tips for getting rid of stuff to simplify your life:
Plan ahead – write down items you want to get rid of and set aside those times you'll tackle your space.
Don't be afraid to get rid of stuff – if it gets in your way or distracts you, let it go and move on.
Don't worry about the size of your STUFF pile – everyone has stuff. Heck, most of us have too MUCH stuff. The important thing is – YOU are getting RID of it.
Give yourself a break from STUFF – if you feel overwhelmed and need a breather, just take it!
It takes a while to create a new habit, but it's worth it in the long run – especially when you want to control the clutter in your home.
Try to simplify your items, rather than just getting rid of STUFF.
For example, instead of having a huge closet full of clothes with no rhyme or reason for what's inside, pare down what you have so it's easier every day to pick out an outfit – simple and organized.
10. Be kind to yourself.
Remember, you are NOT a bad or lazy person if you have lots of STUFF.
It's just an unfortunate fact that modern day society, media, and advertising is all about getting people to spend more money on more stuff. It's easy to fall into that trap!
Imagine how your life will be after you get rid of stuff. Will it improve?
How about your daily routine – will it go more smoothly?
It's not just about getting rid of a few things; simplifying means you are identifying the STUFF that dominates your life and going through it one by one with a new way of thinking.
You might feel like this process will never end, but if you keep at it, it WILL get easier and easier to find those items that deserve to stay in your life – and the STUFF that needs to go.
Remember: Getting rid of stuff is about making space for the things you want in YOUR new and simplified life.
---
Miss Anything?