Organizing With Baskets – Let's Get Organized with Cheap Baskets, Bins and Buckets! I love ALL the pretty baskets! I love dish towel baskets, laundry room baskets, junk drawer baskets, wire mail baskets, fridge baskets, linen closet baskets, baskets for my stairs and literally ALL the baskets! Baskets are my Go To organization hack – they look pretty AND they keep all the clutter out of site.
That's a WIN in my book!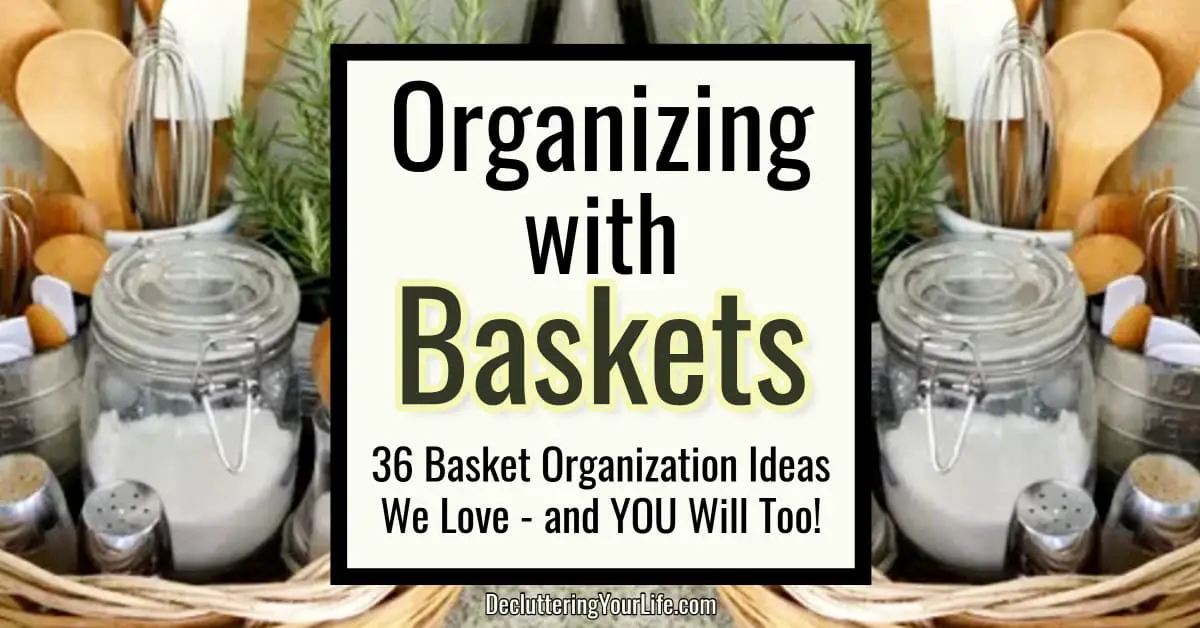 Welcome to Decluttering Your Life - we hope you enjoy our quick decluttering tips, organization ideas and simple DIY solutions for your home - posts may contain ads & affiliate links - that's how we keep the lights on =)
---
---
Reader Favorites This Week:
---
---
Organizing With Baskets
Let's take a look at some unique ways to organize your home with baskets.
One of the best home organization tips ever offered to me was "Use Baskets!"
Heck, baskets are also my go to storage solution for my craft supplies storage and my home office!
The icing on the cake? Baskets are cheap! And great for getting organized on a budget!
Let's take a look at some ways YOU can use pretty baskets, bins, bright colored buckets and shelves for organizing YOUR life in the pictures below.
Pictures & Ideas
Ready to start organizing YOUR home with baskets? Here is a preview slideshow of all the basket organization ideas down below.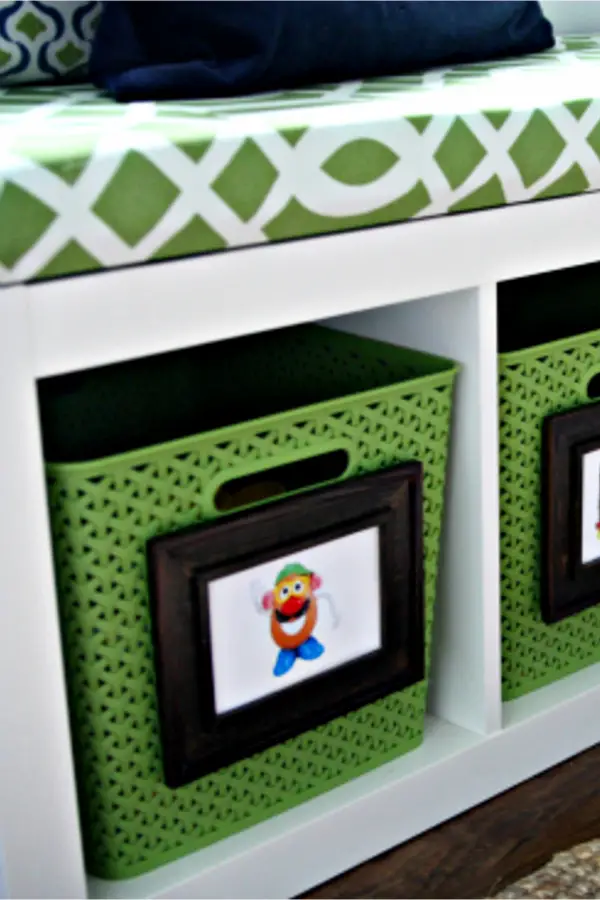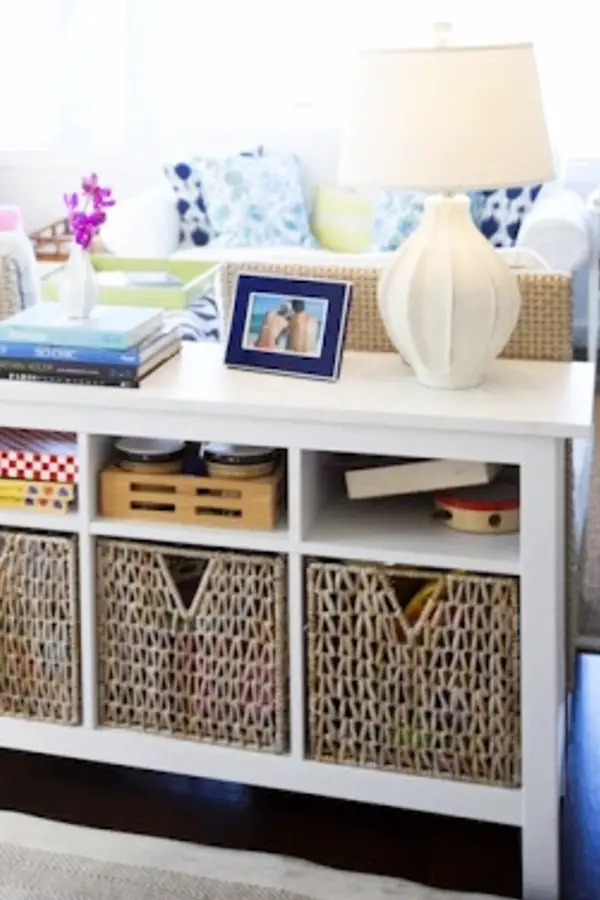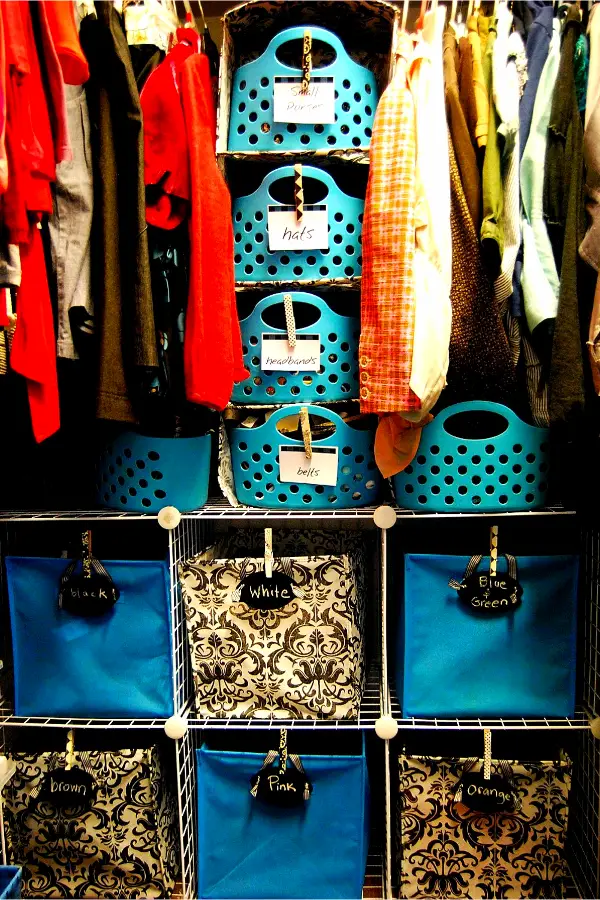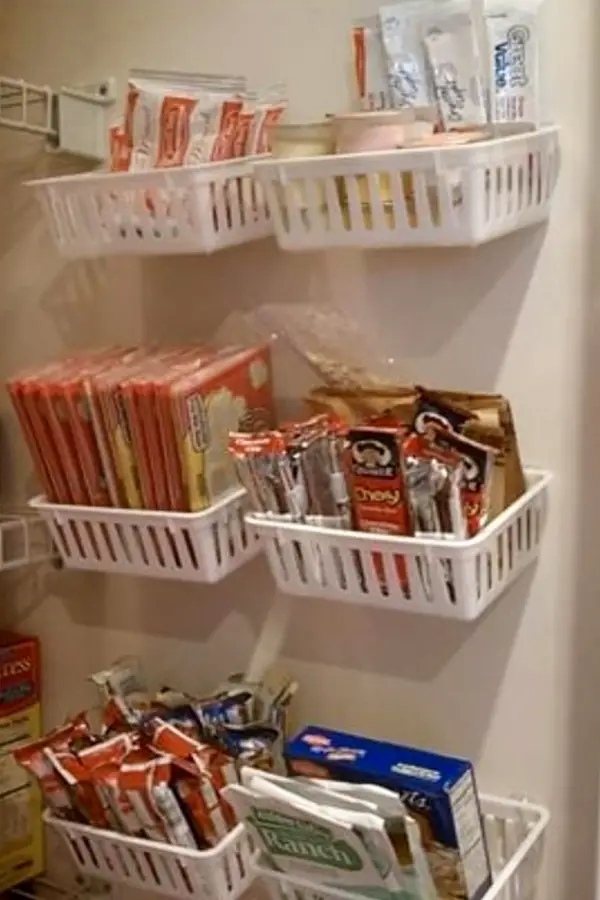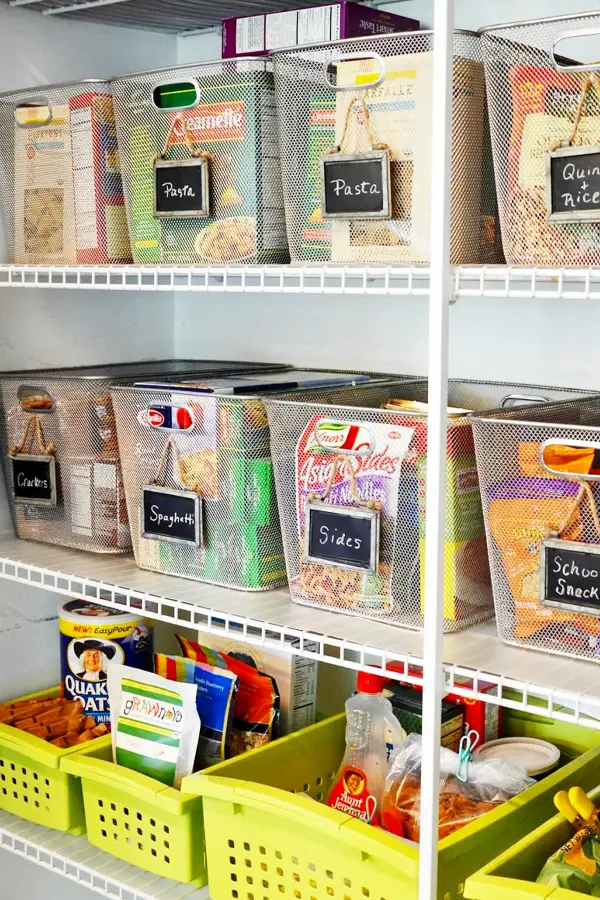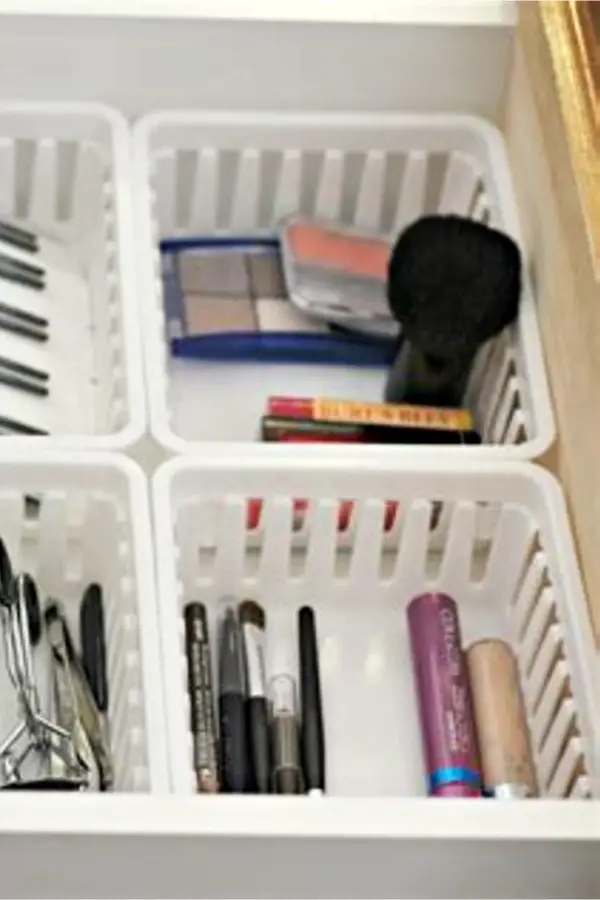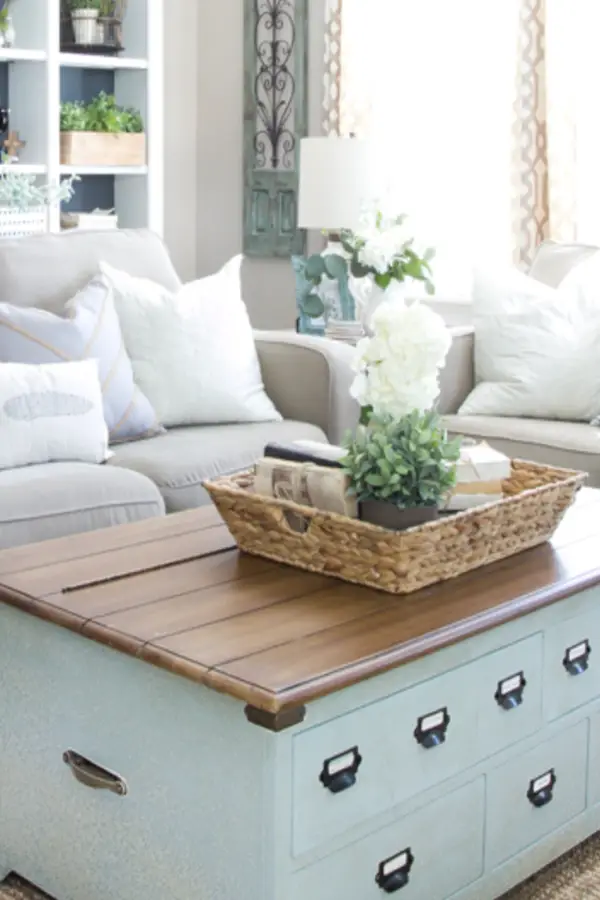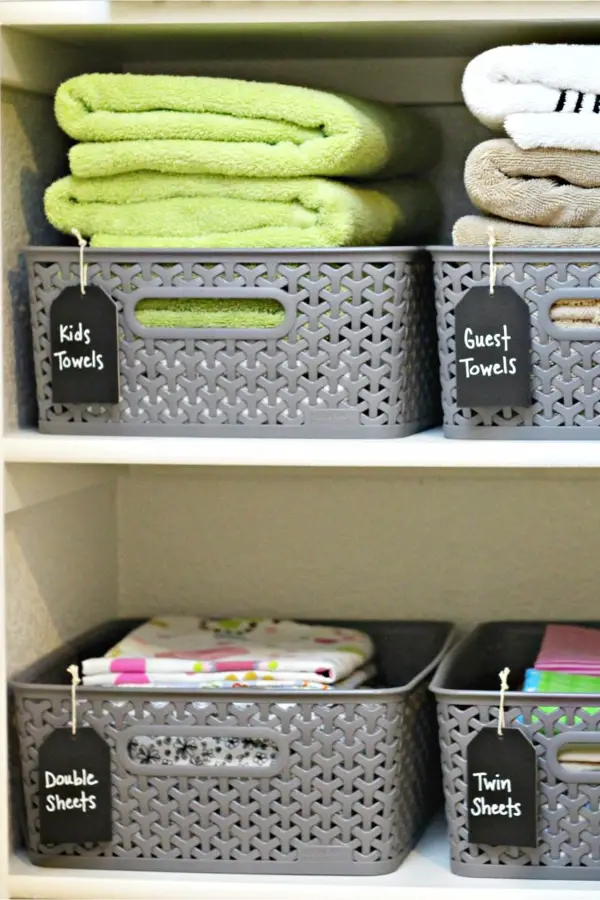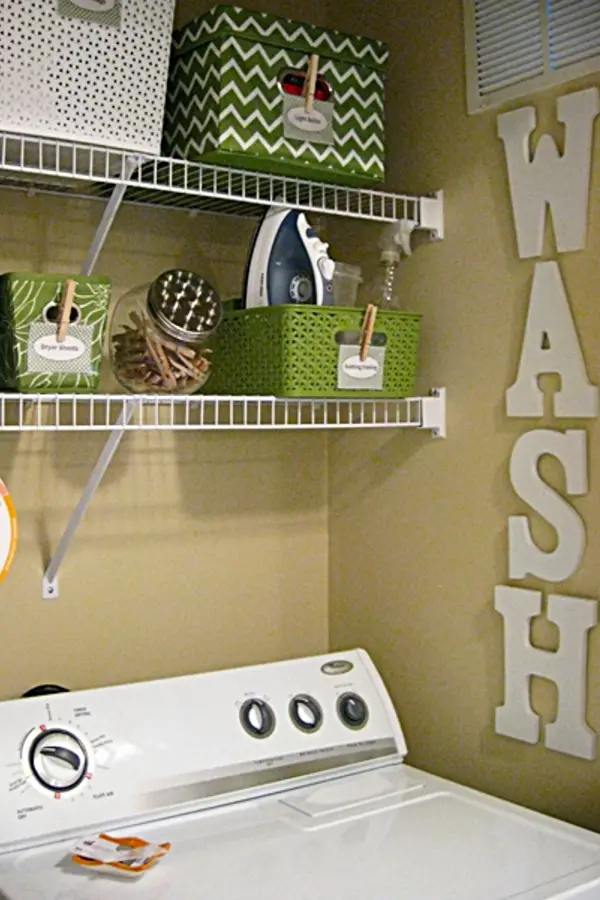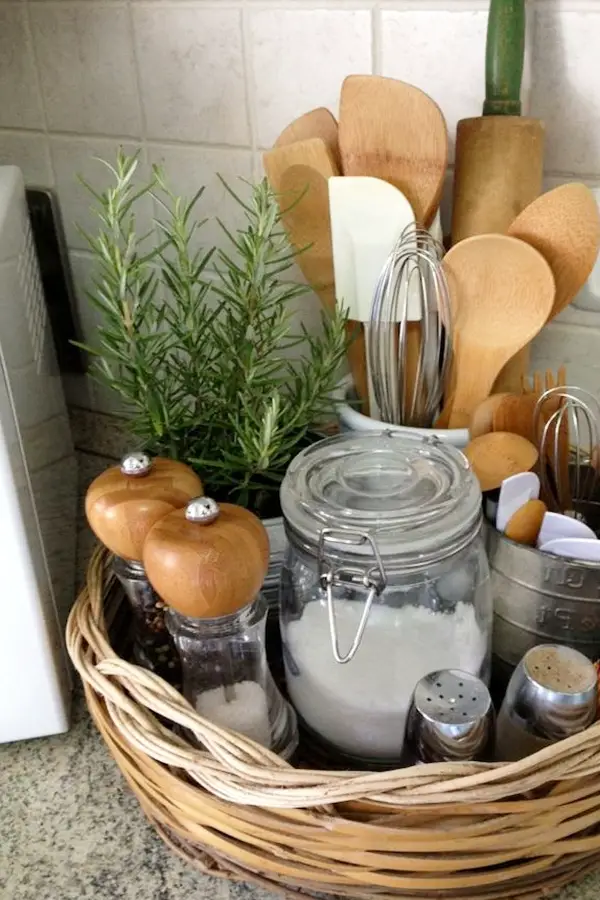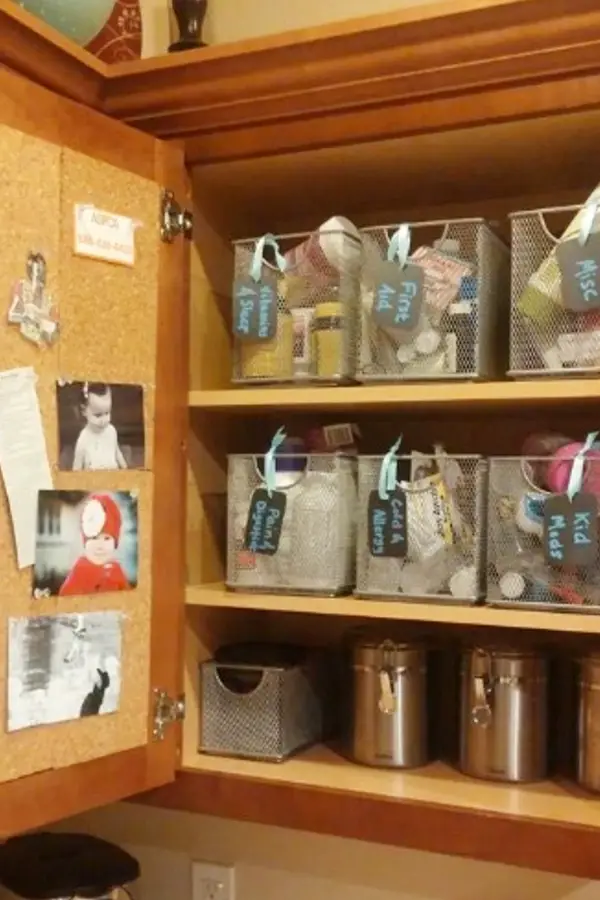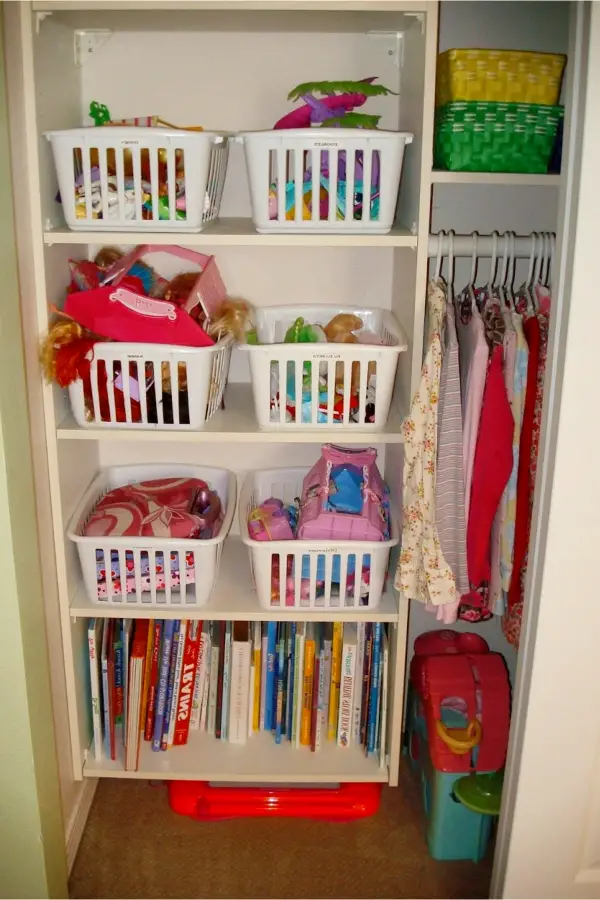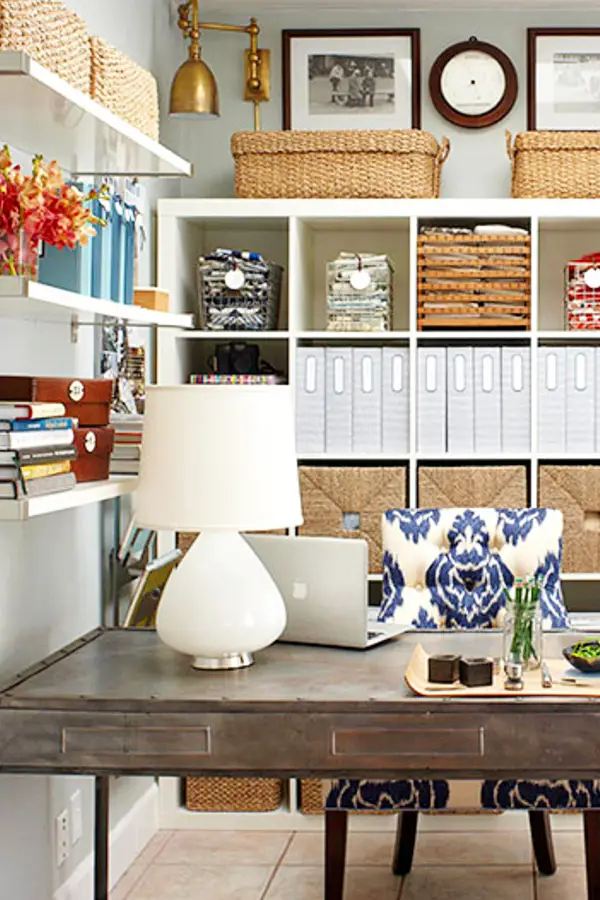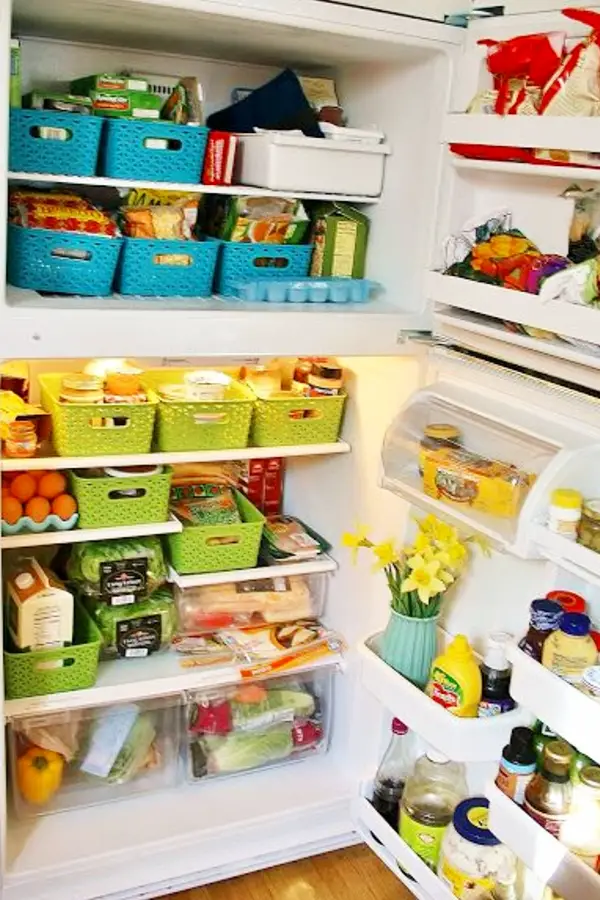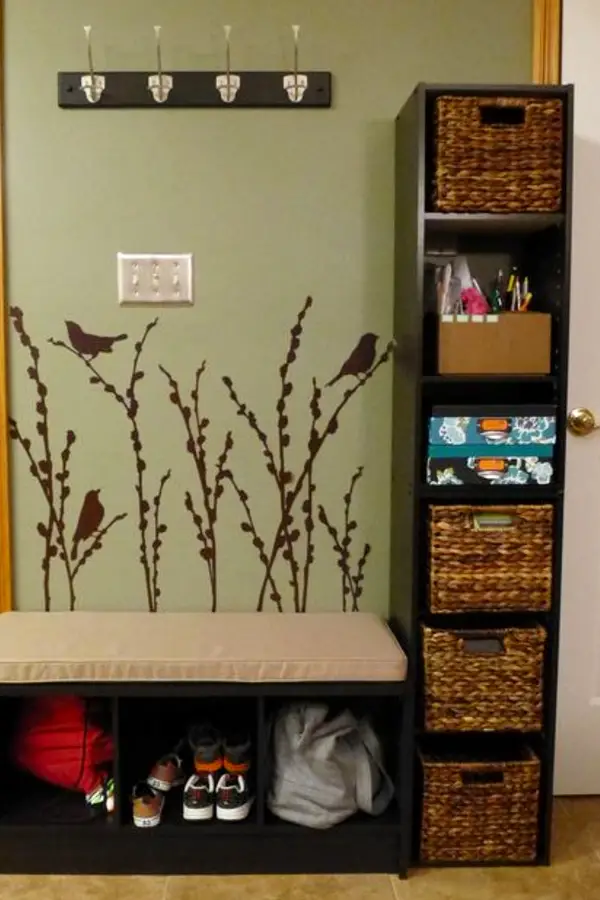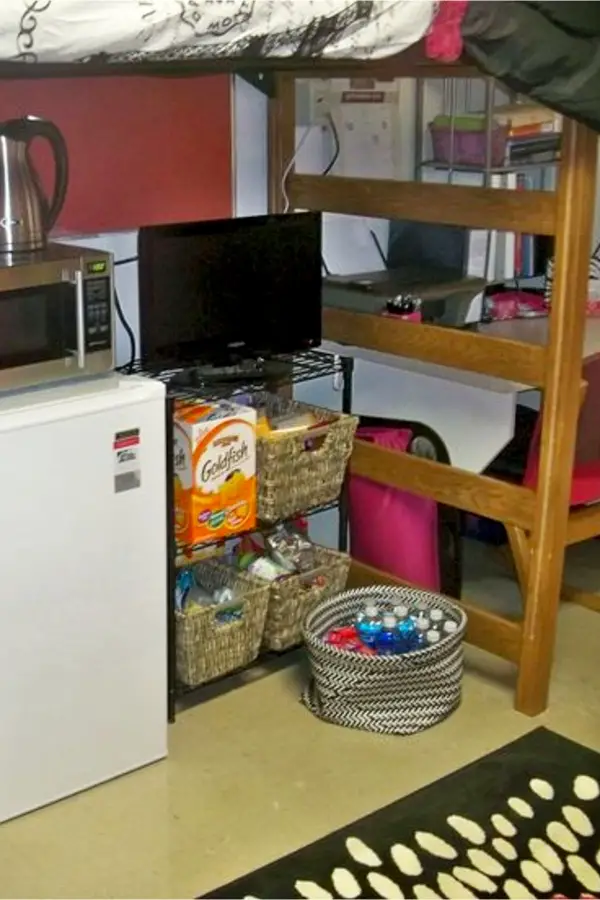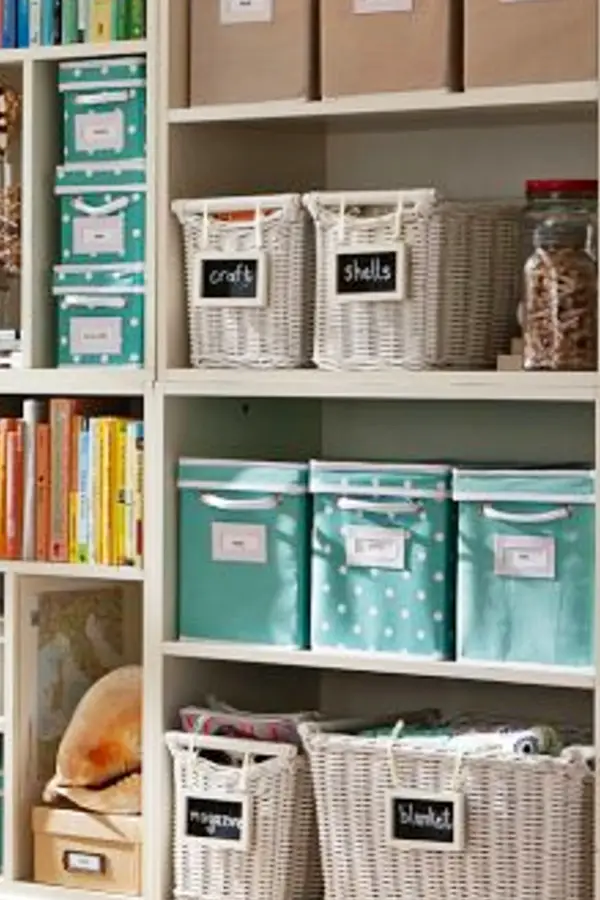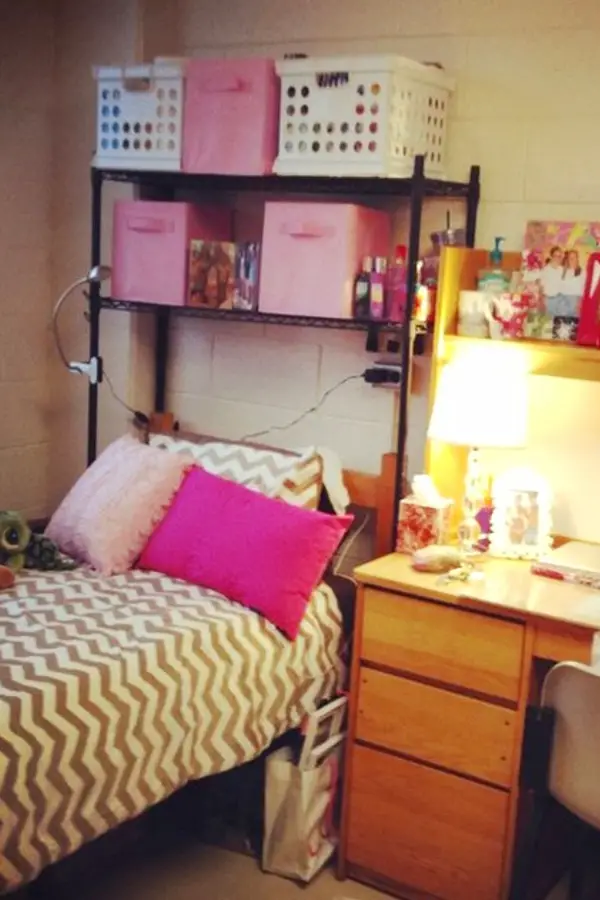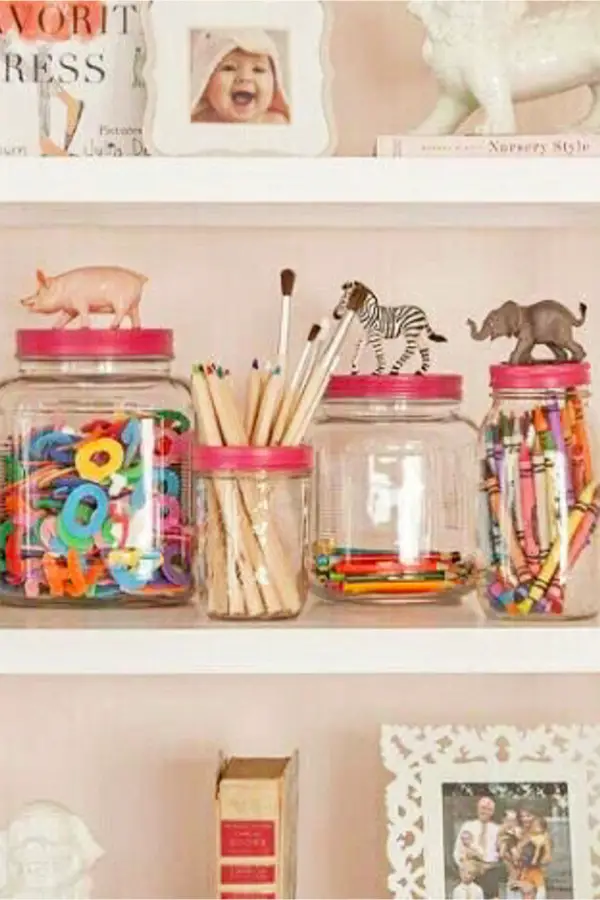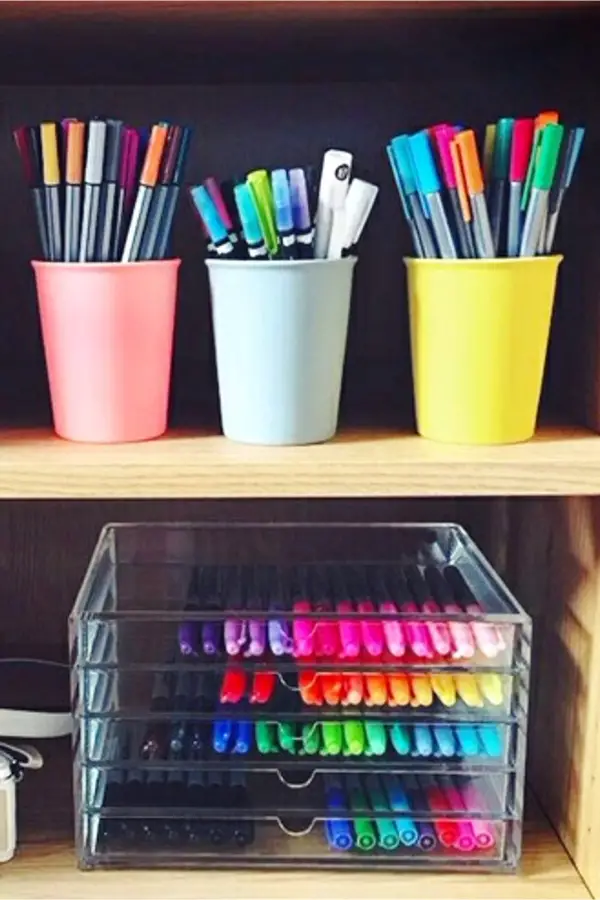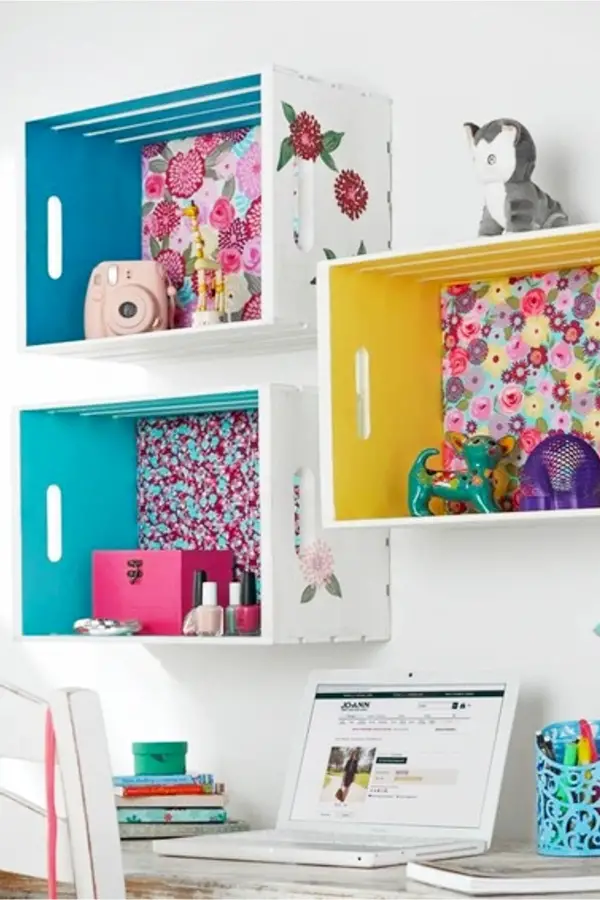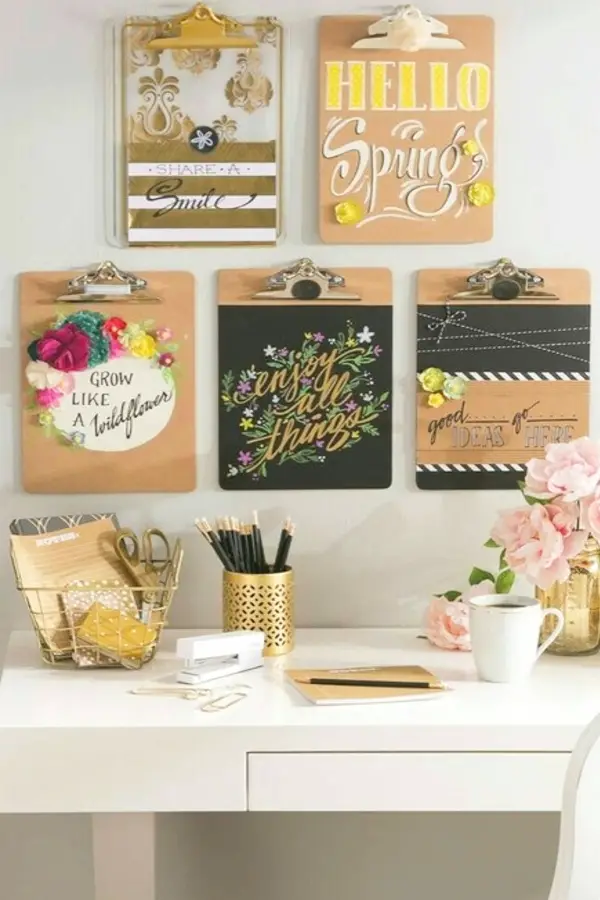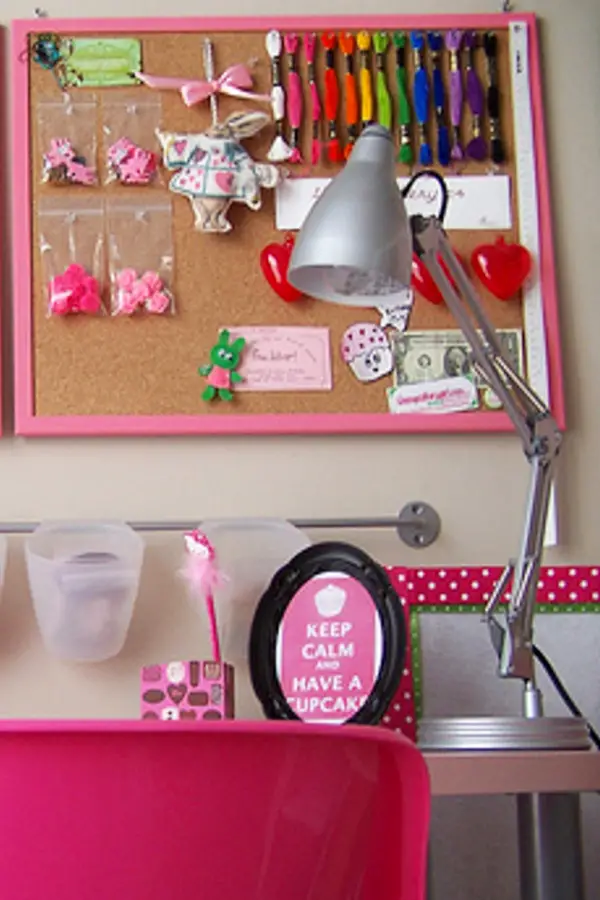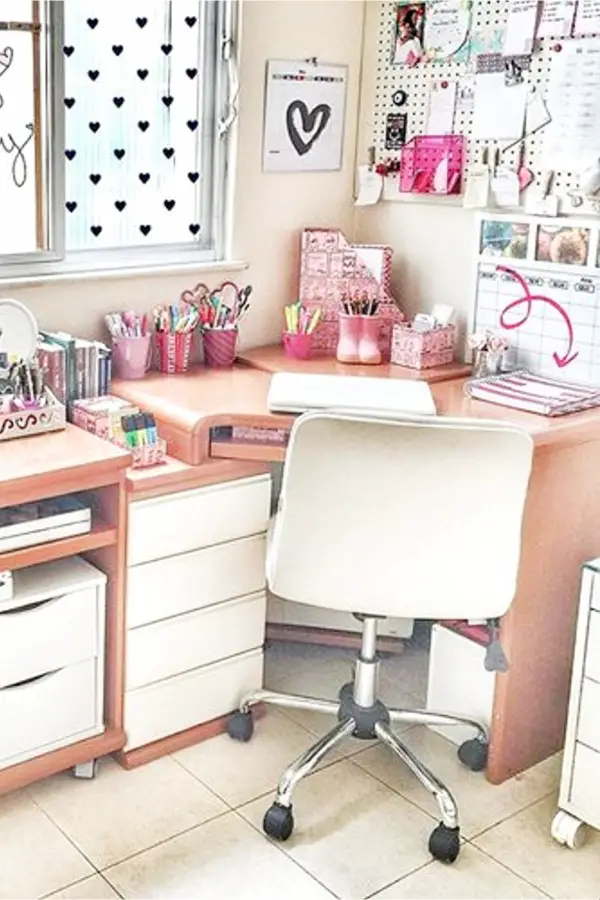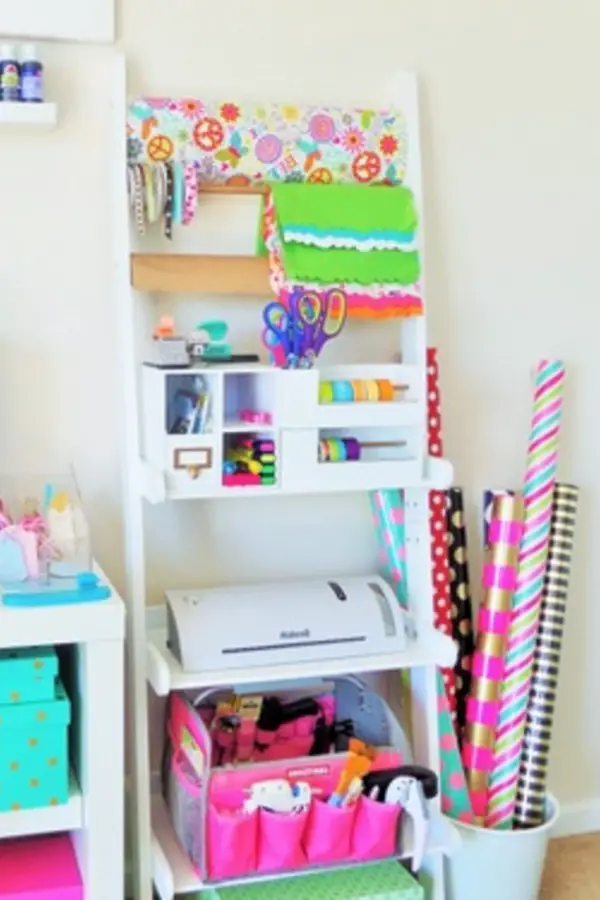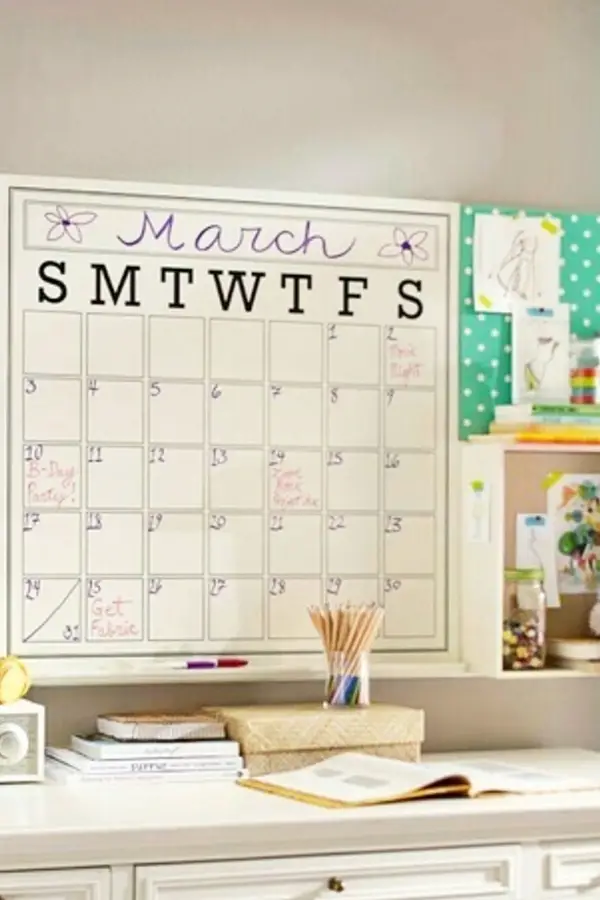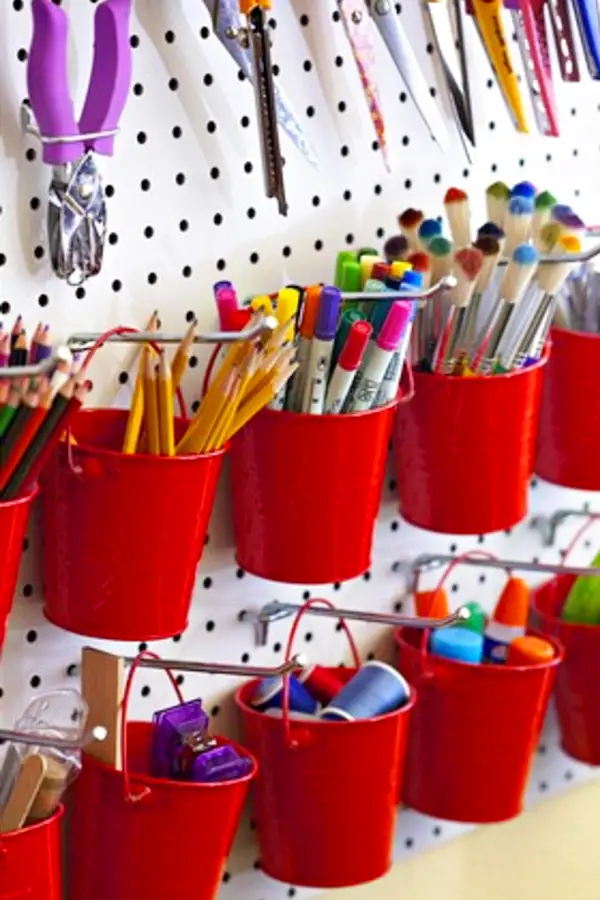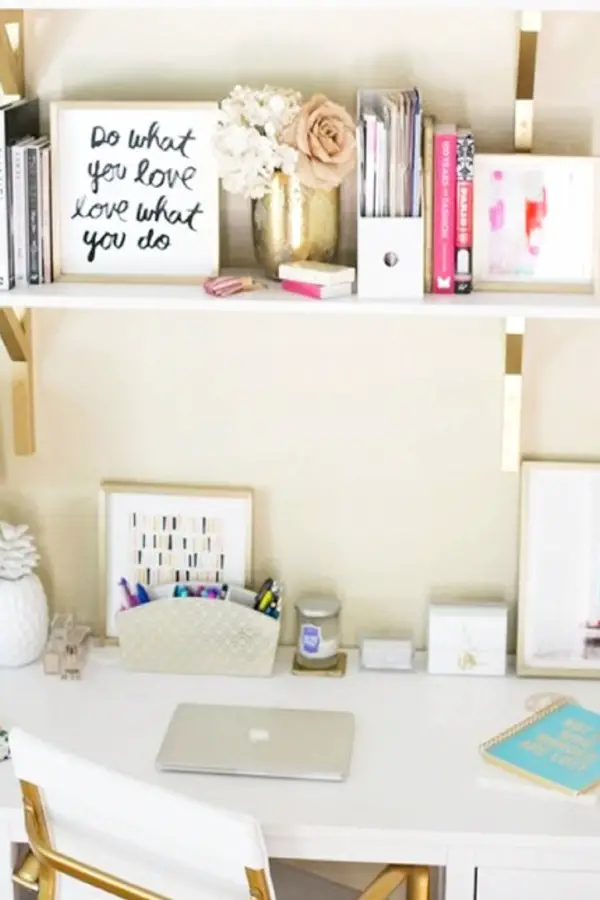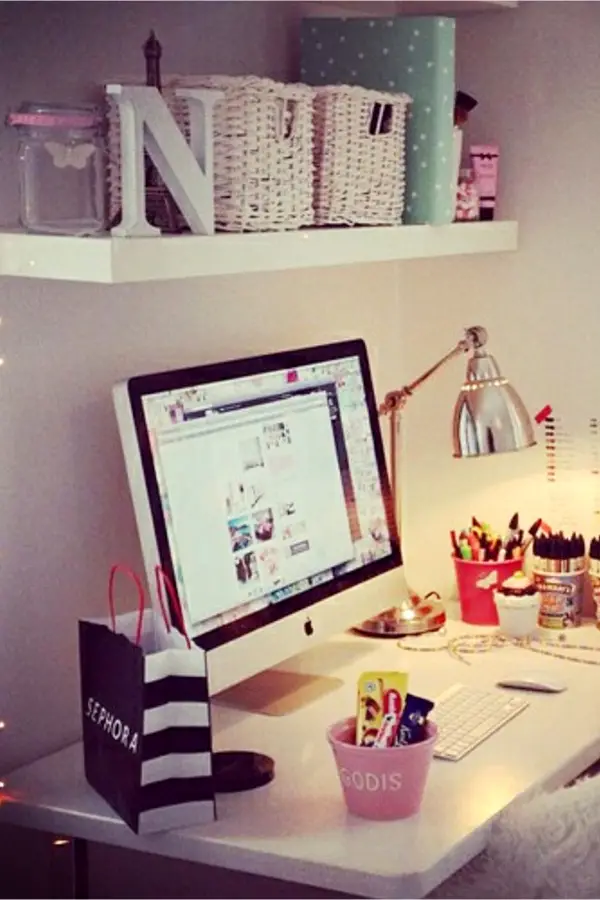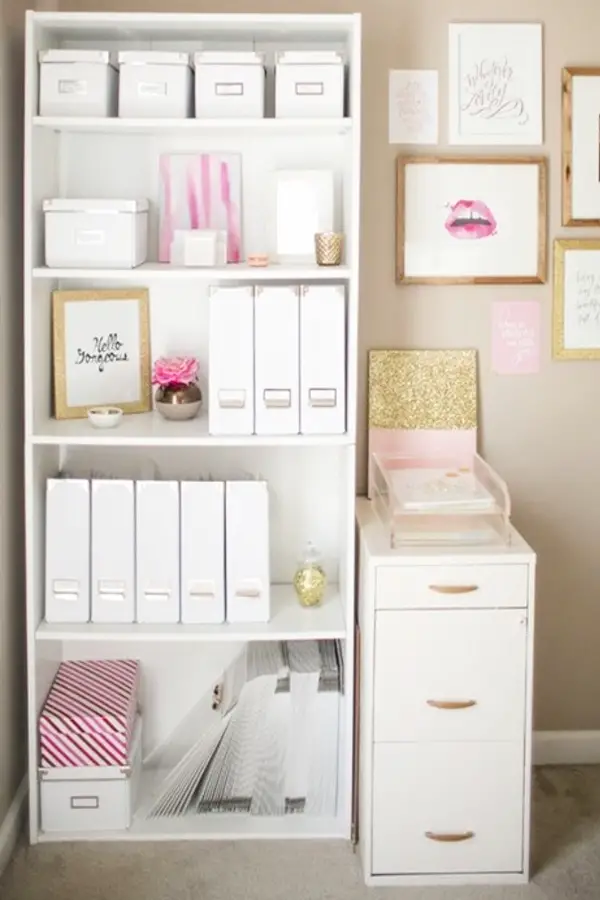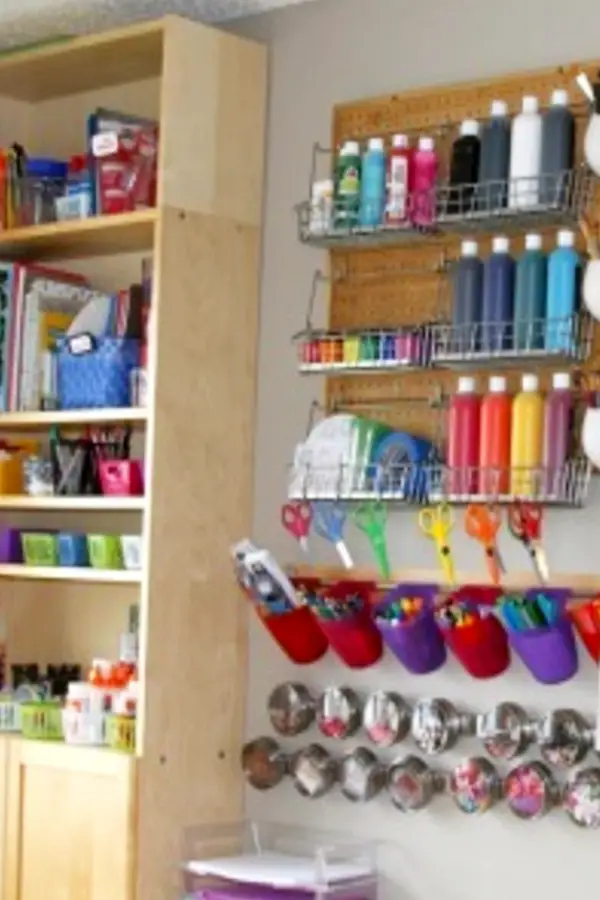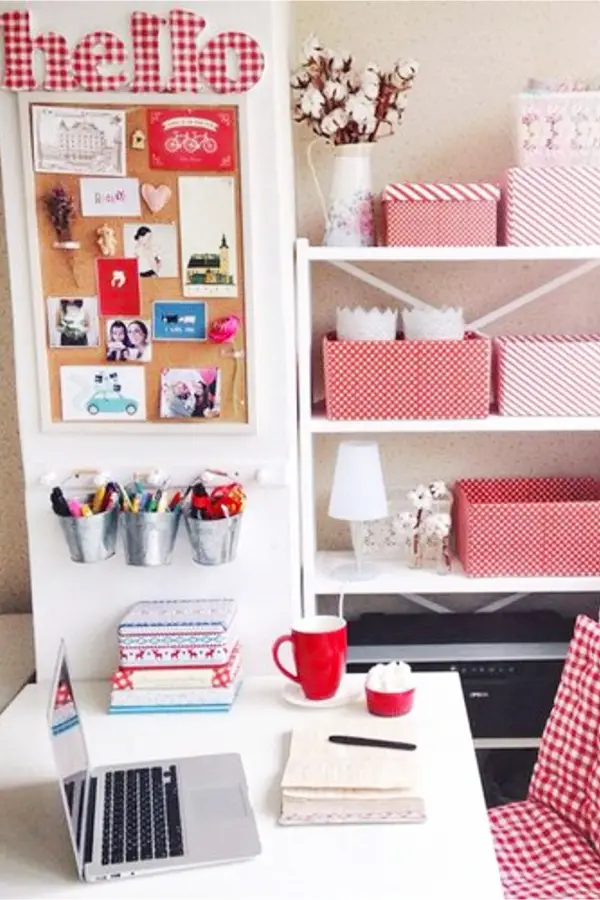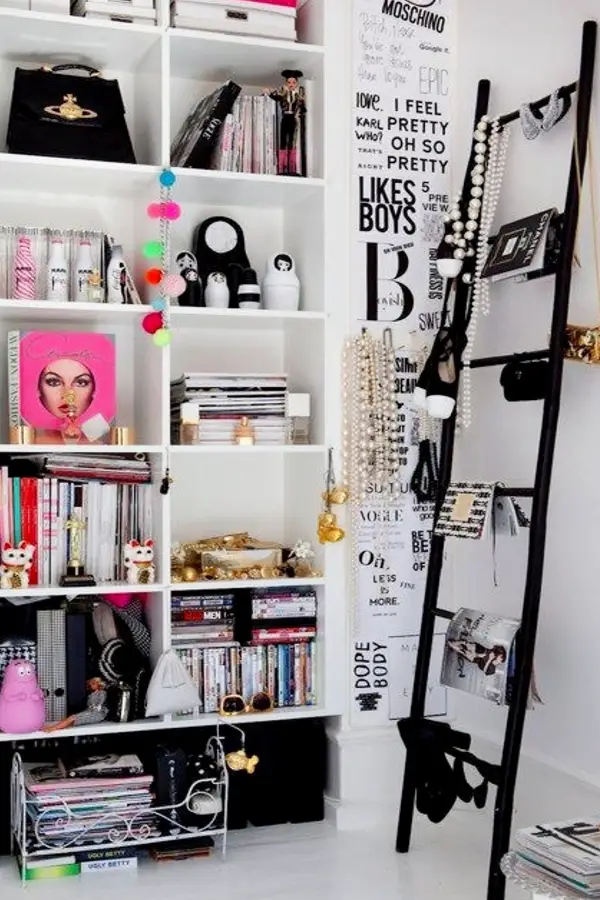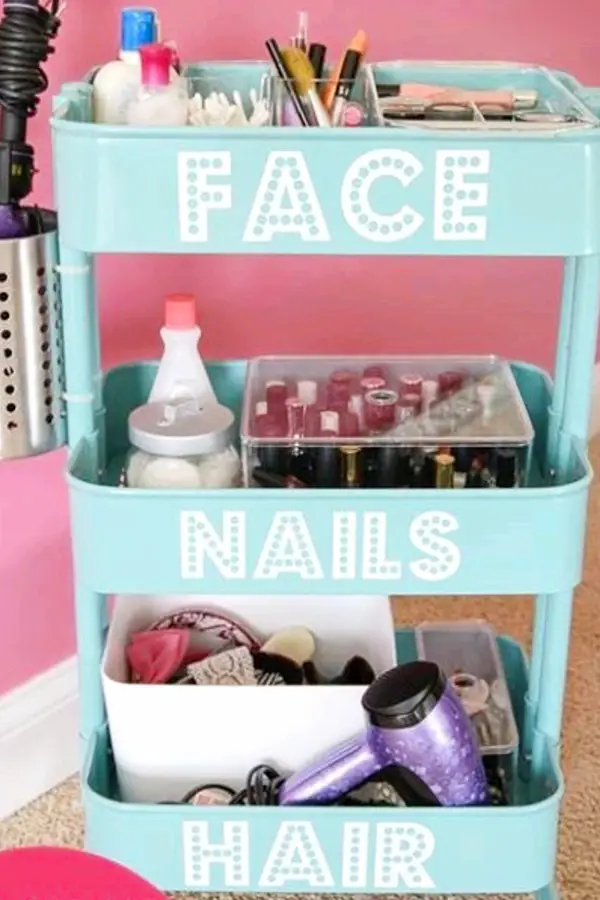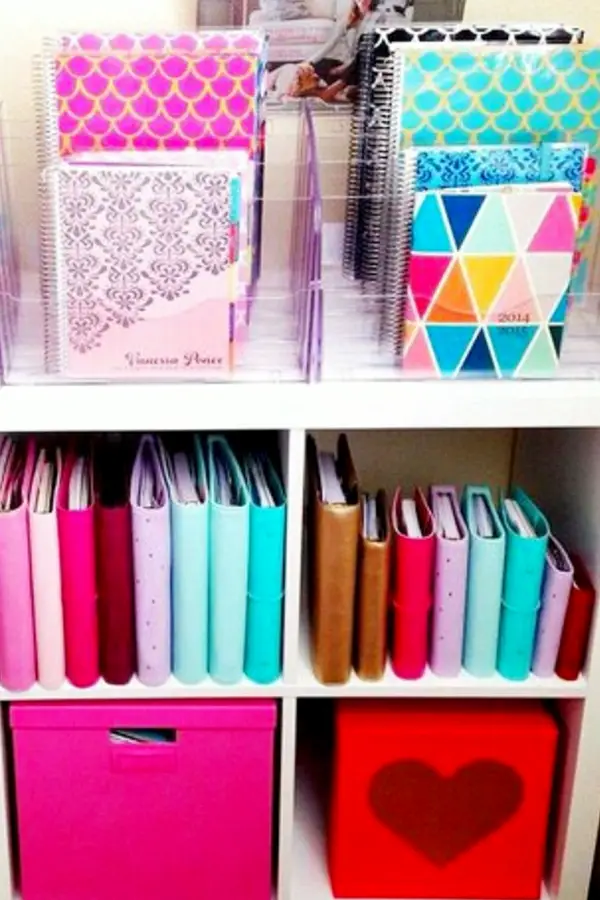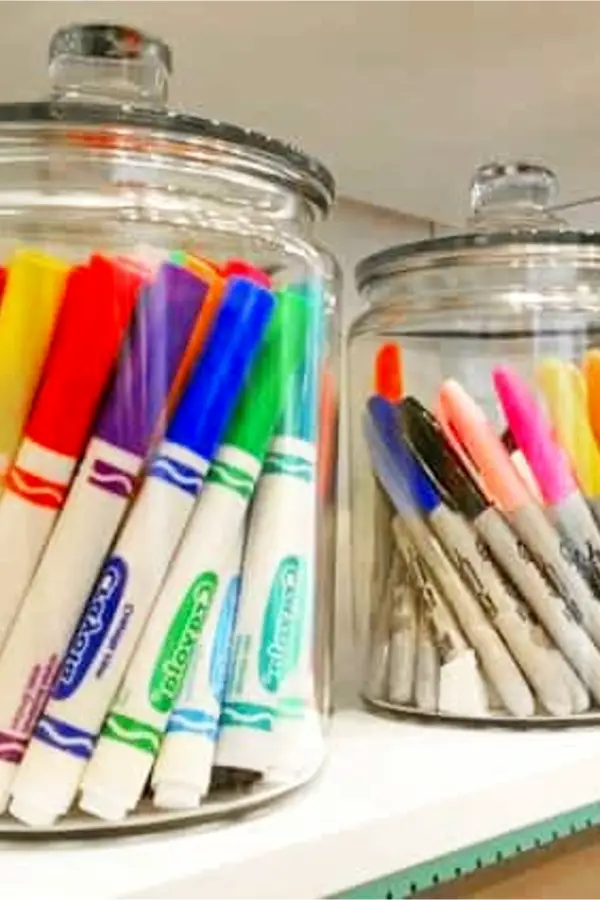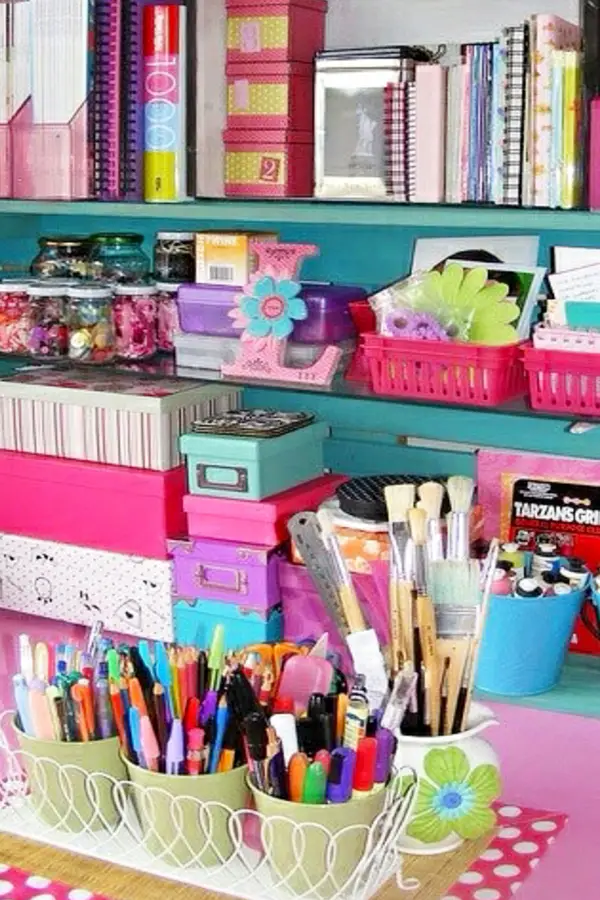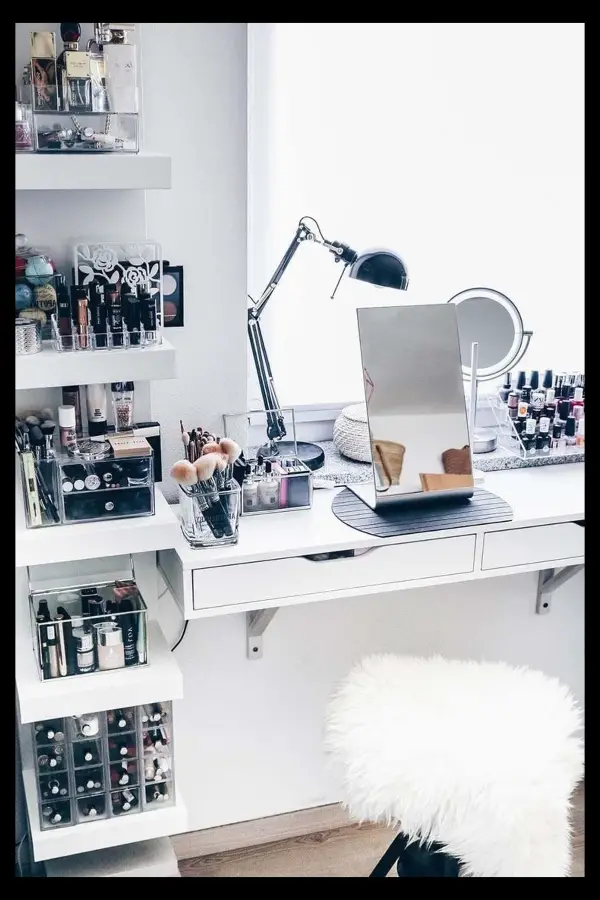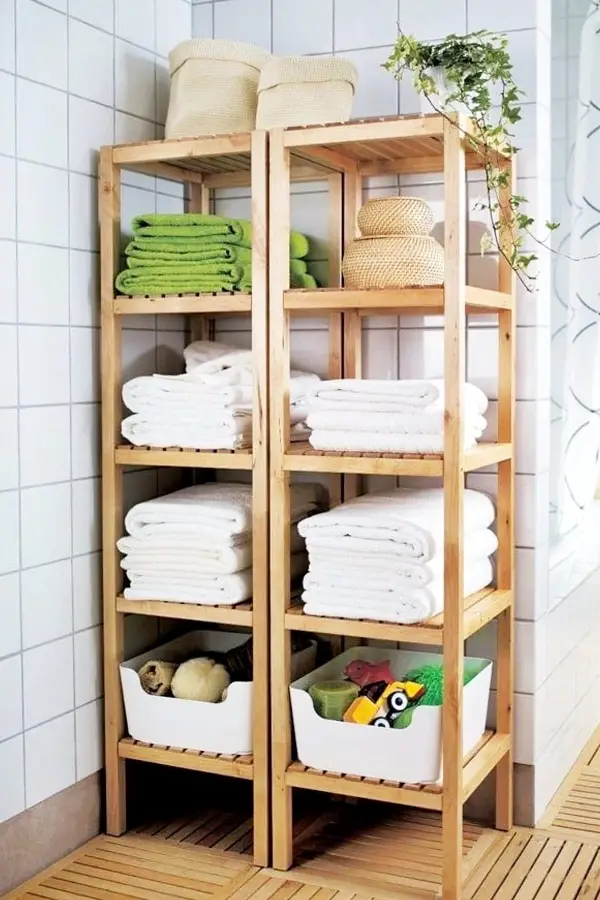 Bathroom Baskets
Organizing the bathroom with baskets is pure genius – especially if you have a SMALL bathroom.
This is one of my FAVORITE basket organizers EVER – it's a rolling basket cart!
When you're getting organized you need to make staying organized easier with pretty and clever cleaning hacks like these. Great for home office organization, college dorm organization and organizing ideas for all rooms.
Just look how cute this rolling basket cart can be used to organize ALL your clutter in your bathroom: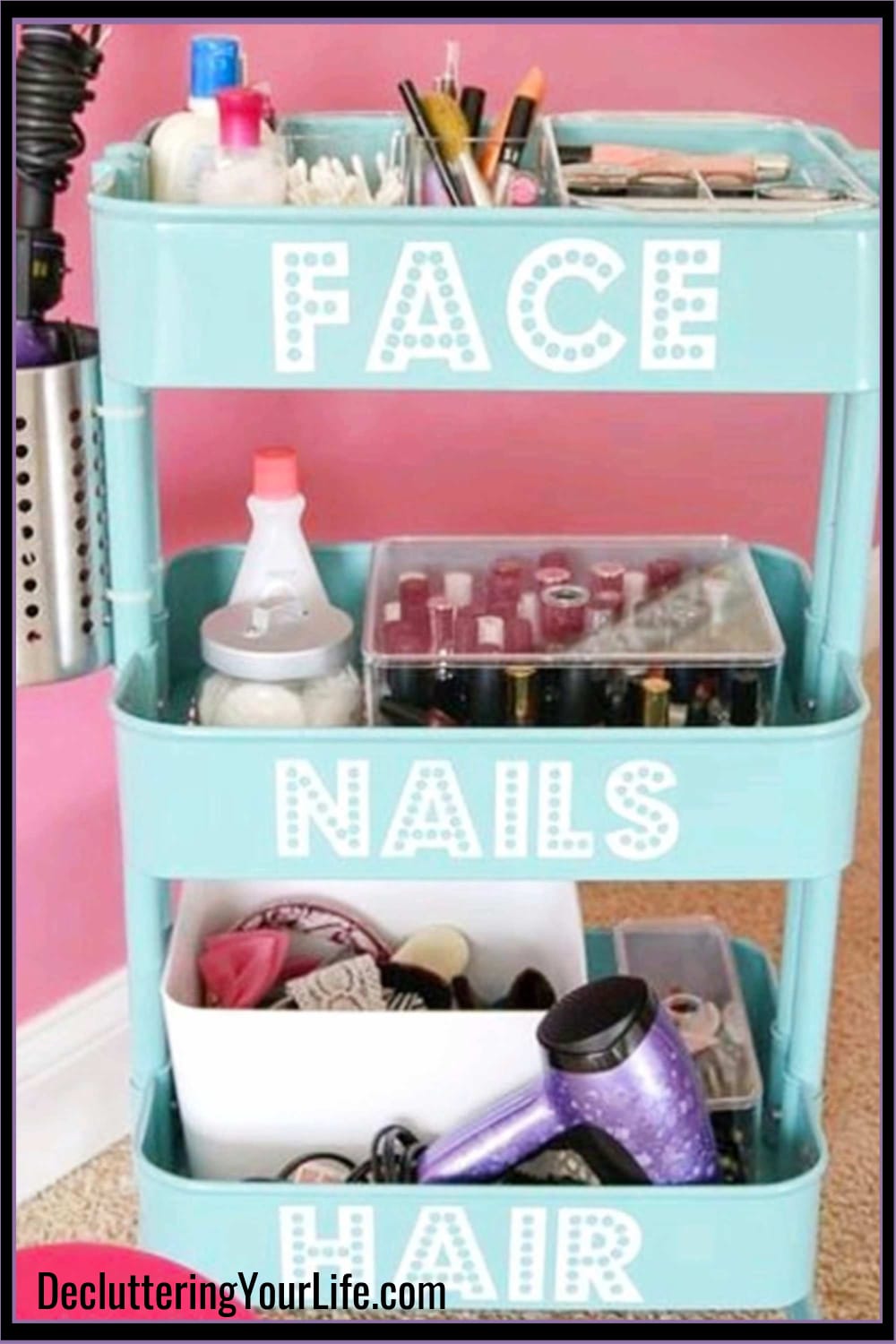 Bathroom Drawers Baskets
I love this cheap Dollar store idea for organizing your makeup in your bathroom drawers – cheap and easy!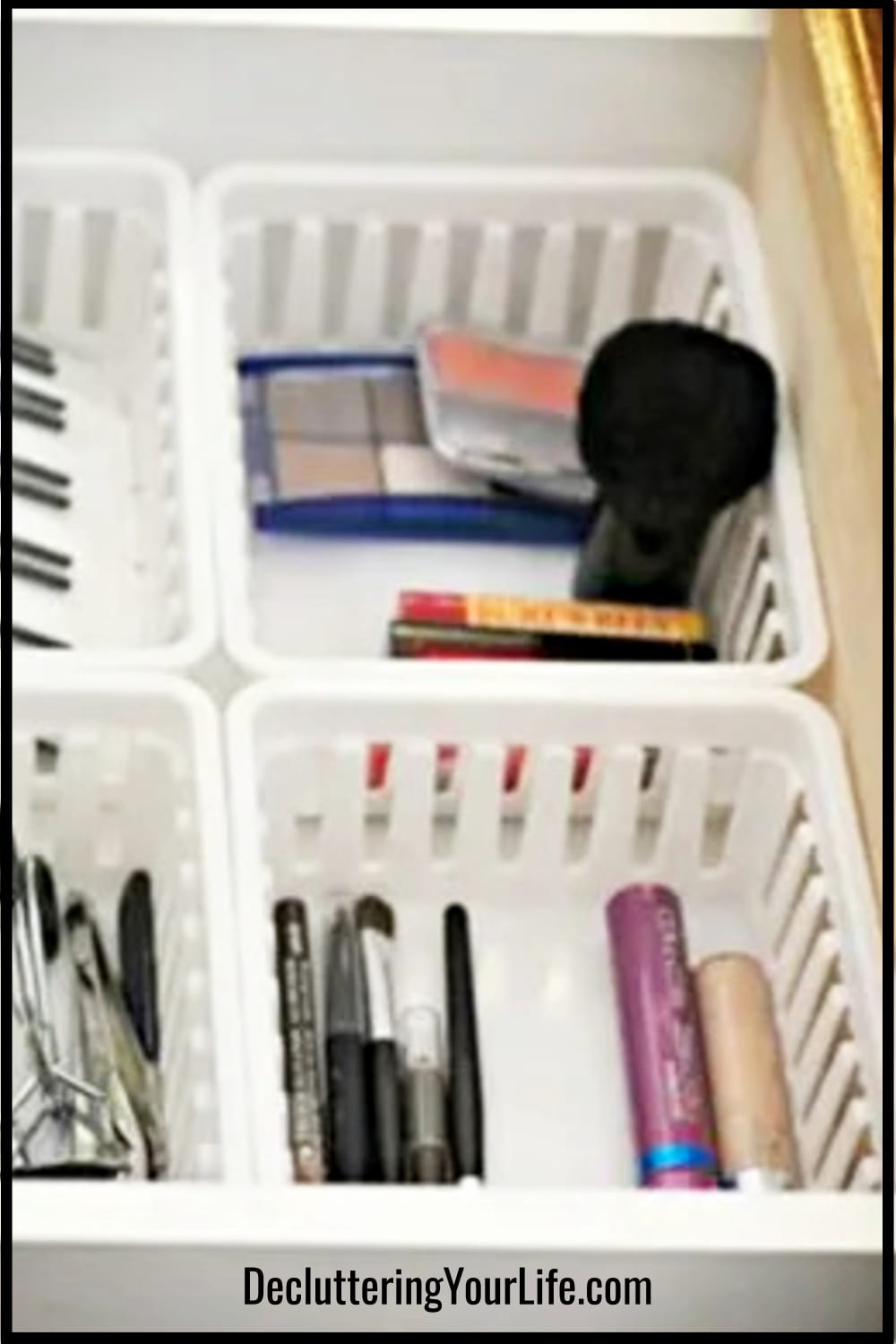 More Ways To Organize Your Makeup:
Linen Closet Baskets
Looking for cheap ways to organize your linen closet with baskets? How about this idea for your linen closet?
Use cheap dollar tree or dollar stores baskets to organize your towels and sheets in your linen closet. Such a creative storage solution to organize that small space – especially if you're on a budget!
✅  Don't HAVE a linen closet?
See: No Linen Closet Solutions
Kitchen Basket Organizers
Once you declutter your kitchen, look at these clever ways of organizing your kitchen with baskets.
Kitchen Counter Baskets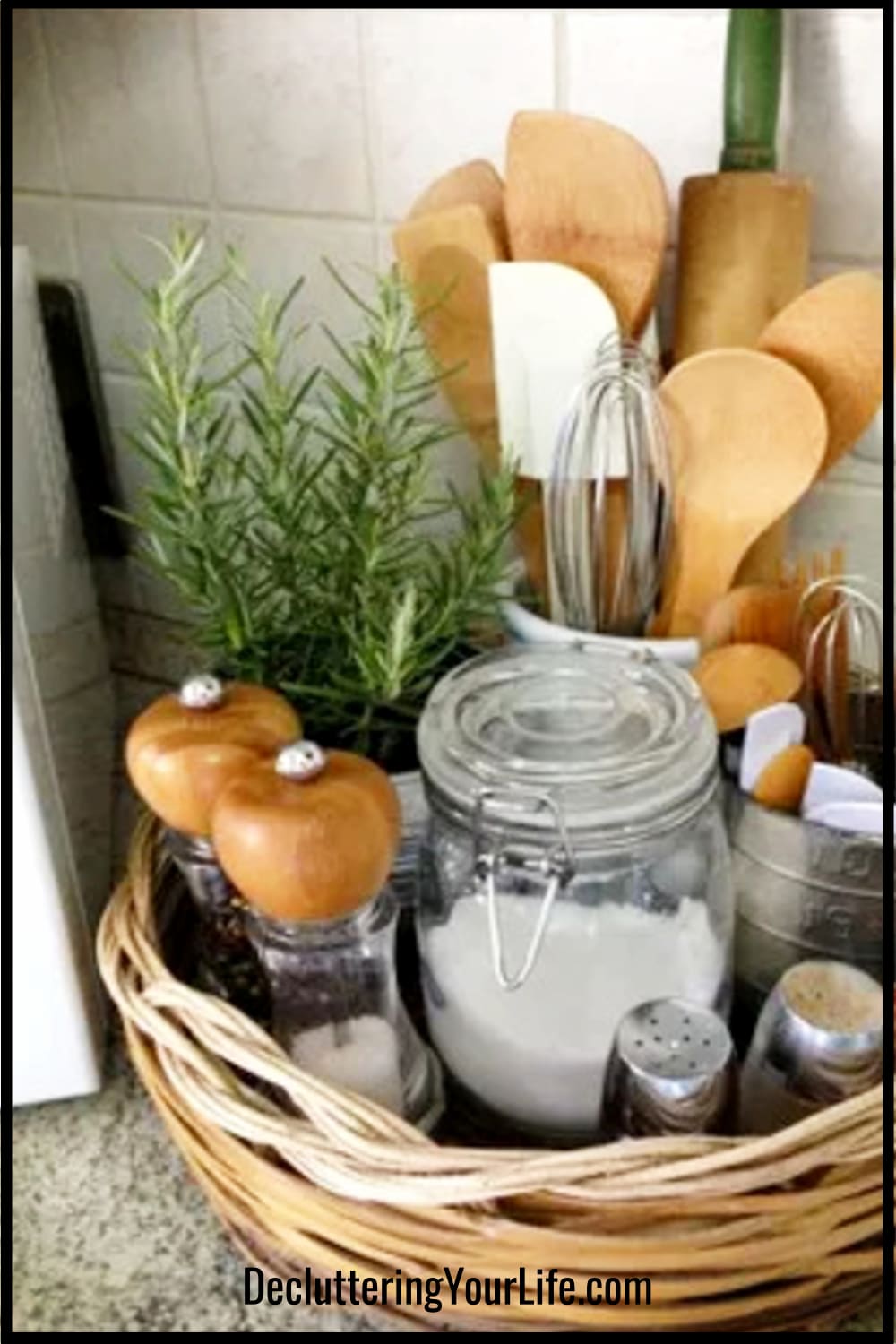 Kitchen Cabinet Baskets
Organizing your kitchen cabinets with baskets is a smart way to maximize space in a small kitchen.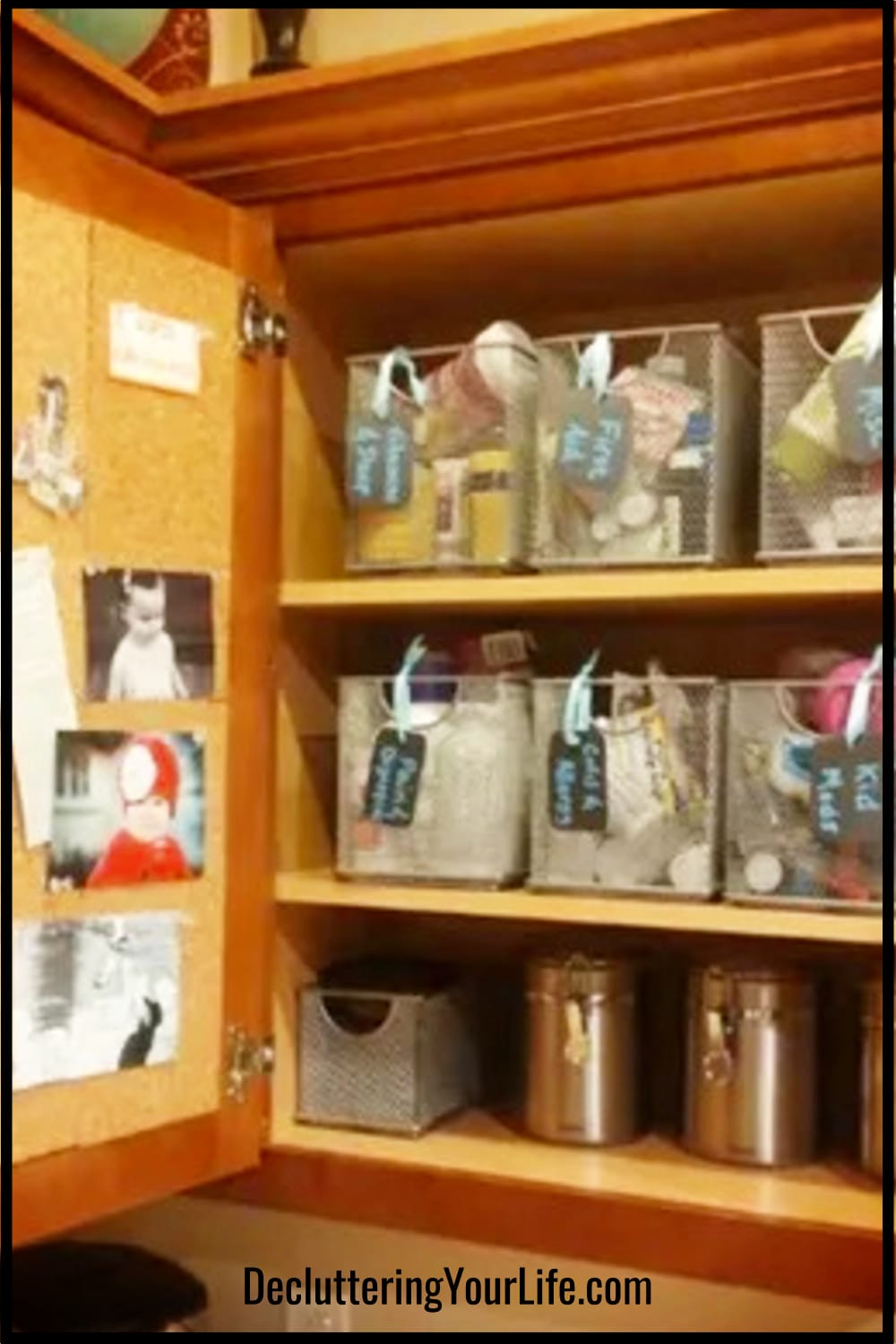 Refrigerator Baskets
I'm still not sure how I feel about basket organizers inside my refrigerator, but ideas like this picture below make me think it could be a really good idea to maximize the space you have available especially if you're a big family in a small house.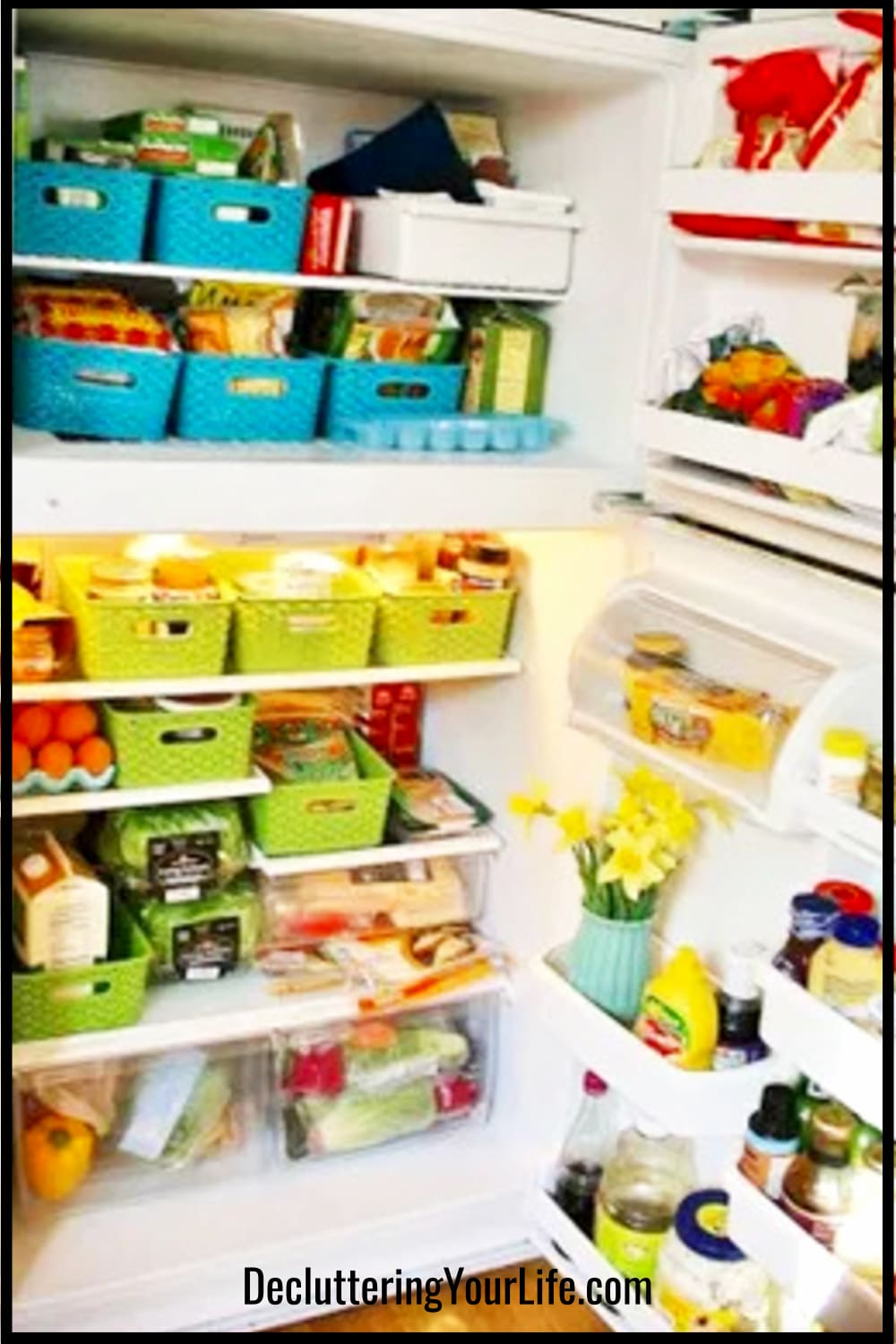 More Small House Storage Hacks
Pantry Basket Organizers
Organizing with baskets in the pantry is SUCH a smart storage solution to keep all your pantry STUFF organized.
Like this basket organization idea for the "dead space" on your pantry wall – brilliant idea for organizing snacks and all those little items that can get lost on the pantry shelves.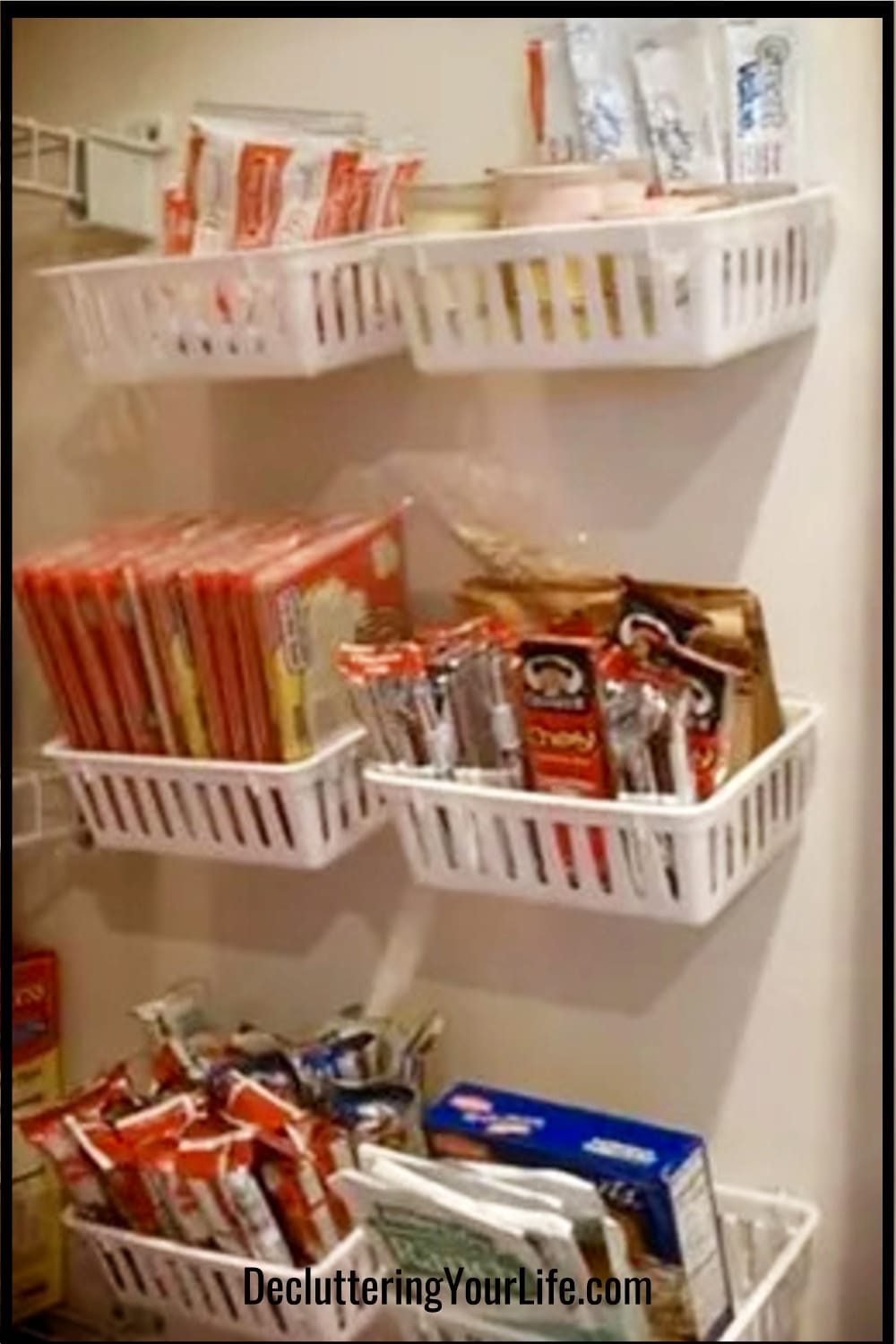 I also LOVE the idea of organizing my pantry shelves with baskets – just looking at this idea instantly makes me feel more organized!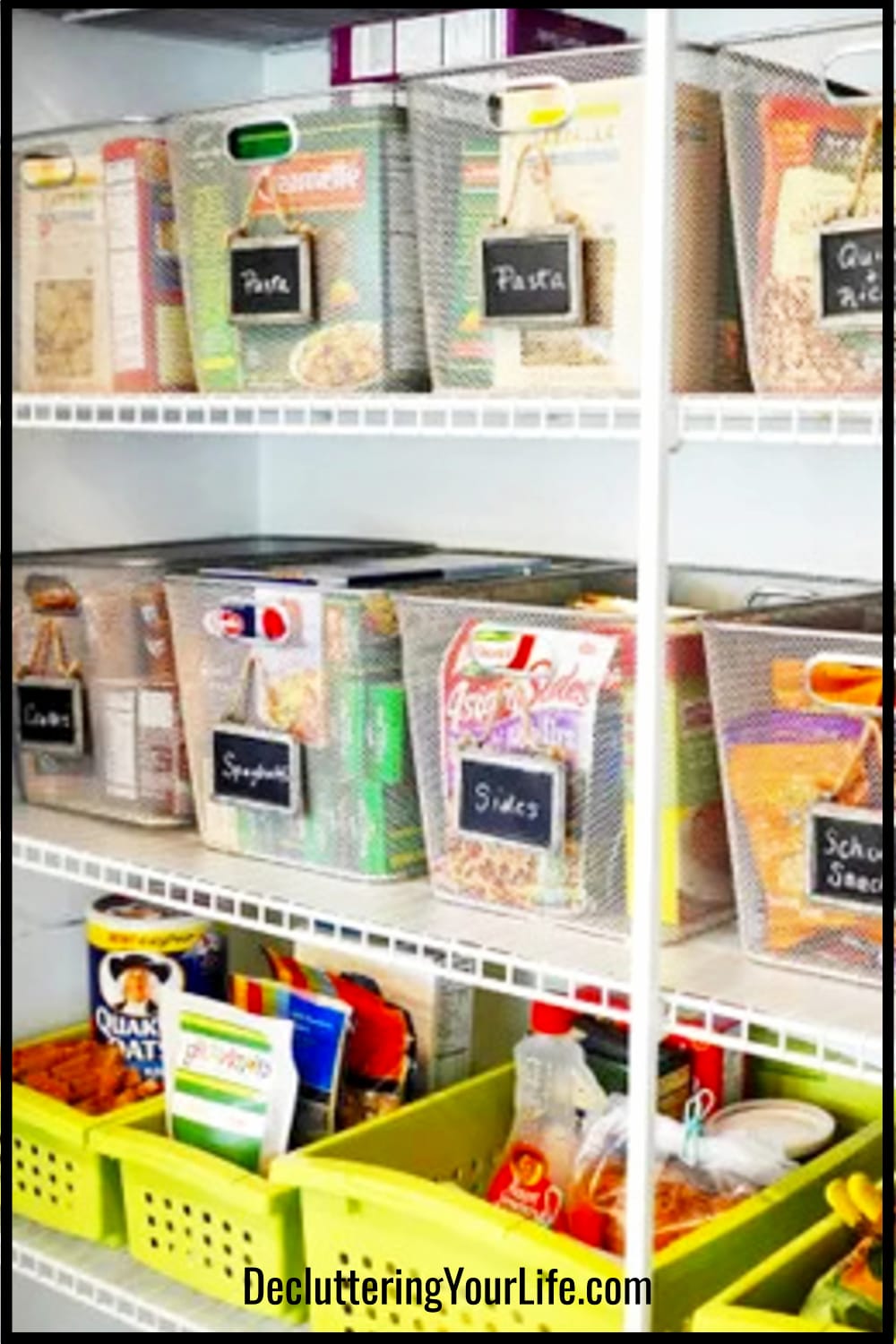 More Pantry Organization Ideas:
---
✅   How To Organize Your Kitchen Pantry
---
---
---
Laundry Room Baskets
Here's a great way to organize your laundry room with baskets.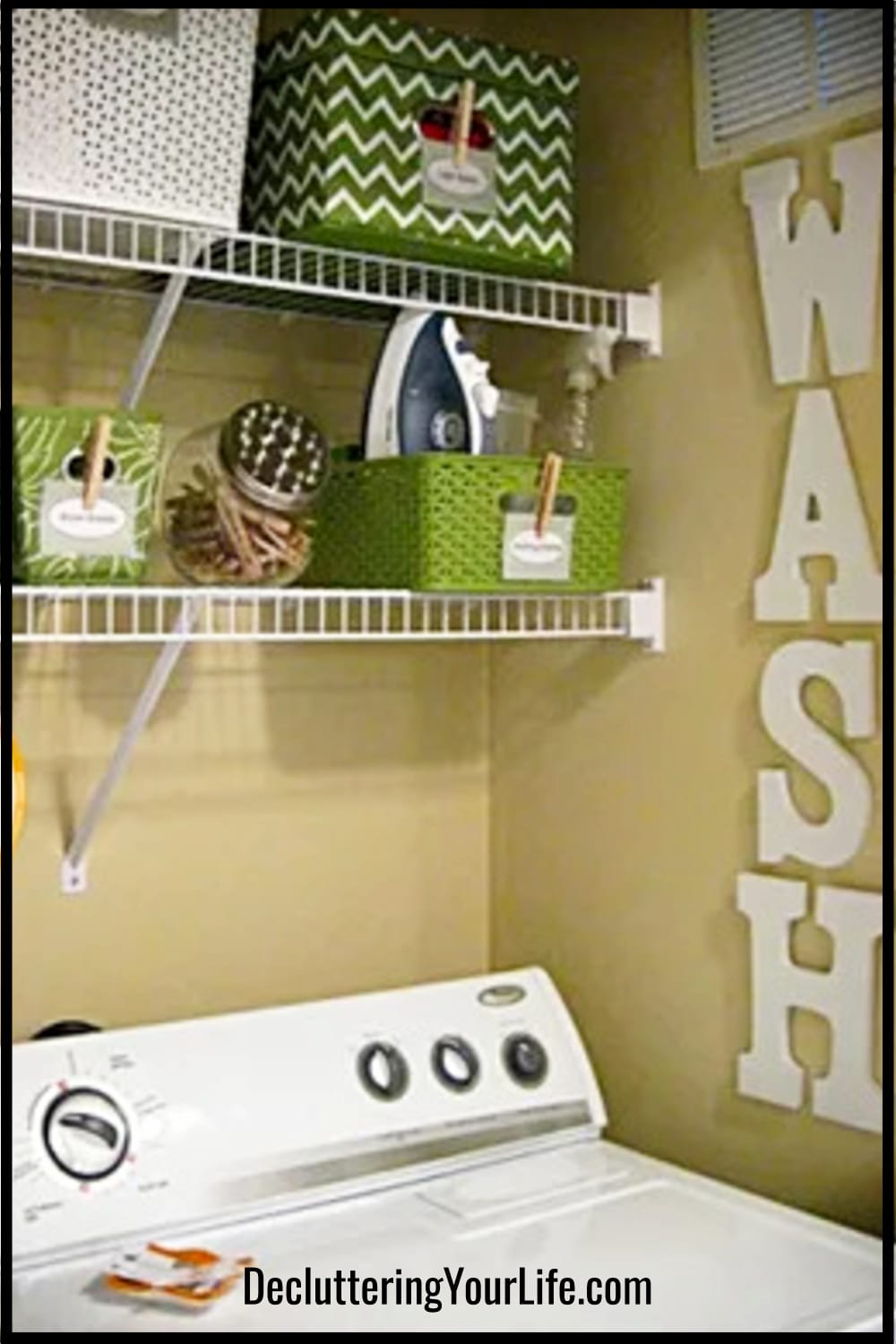 Home Office Baskets
I just love this home office – and all the baskets… gorgeous!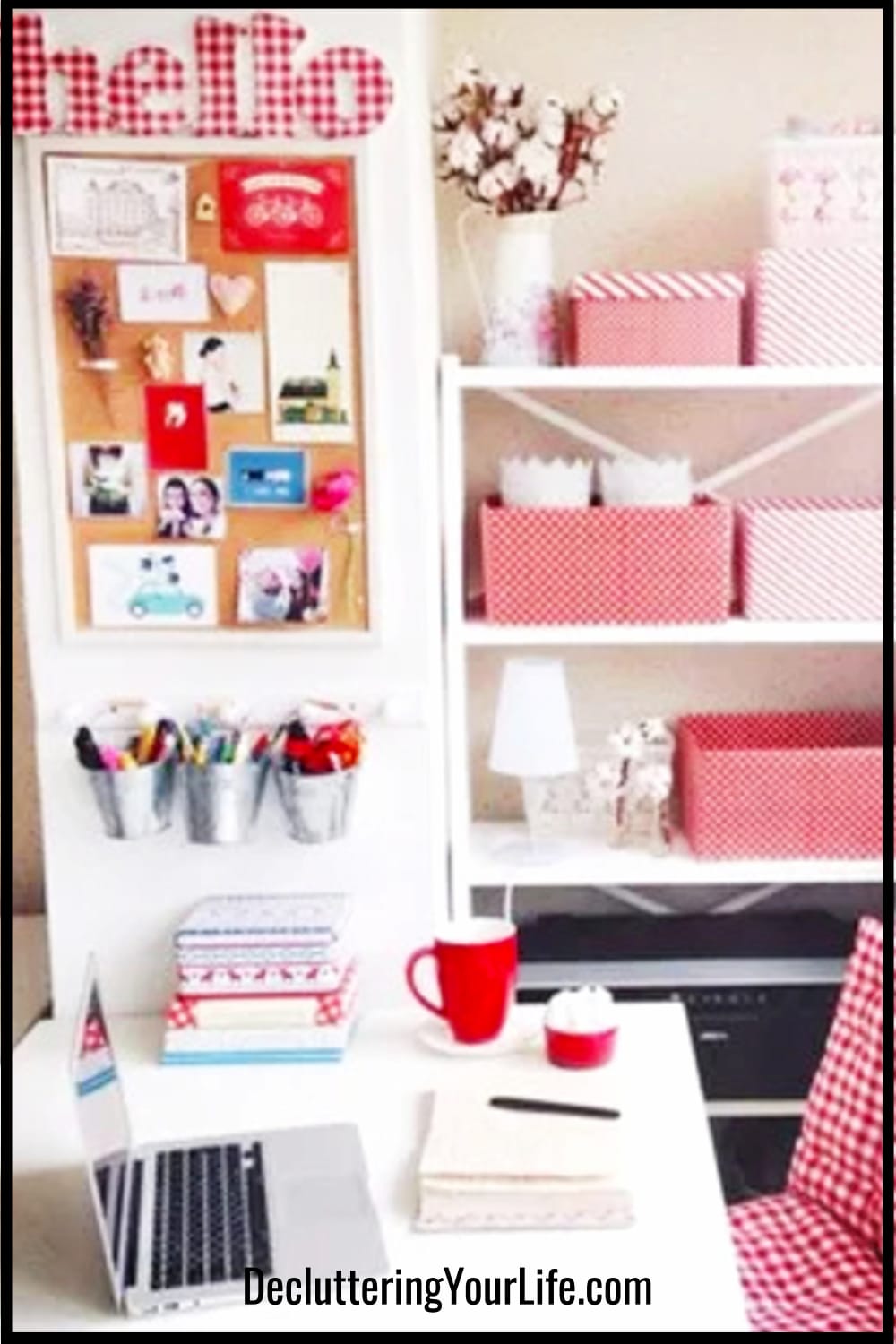 Toy Baskets
Organizing toys can be a really challenging situation – so many TOYS… everywhere!
I love this idea for organizing toys with baskets – put a picture label on the basket that shows what toys (and toy PIECES) go in it.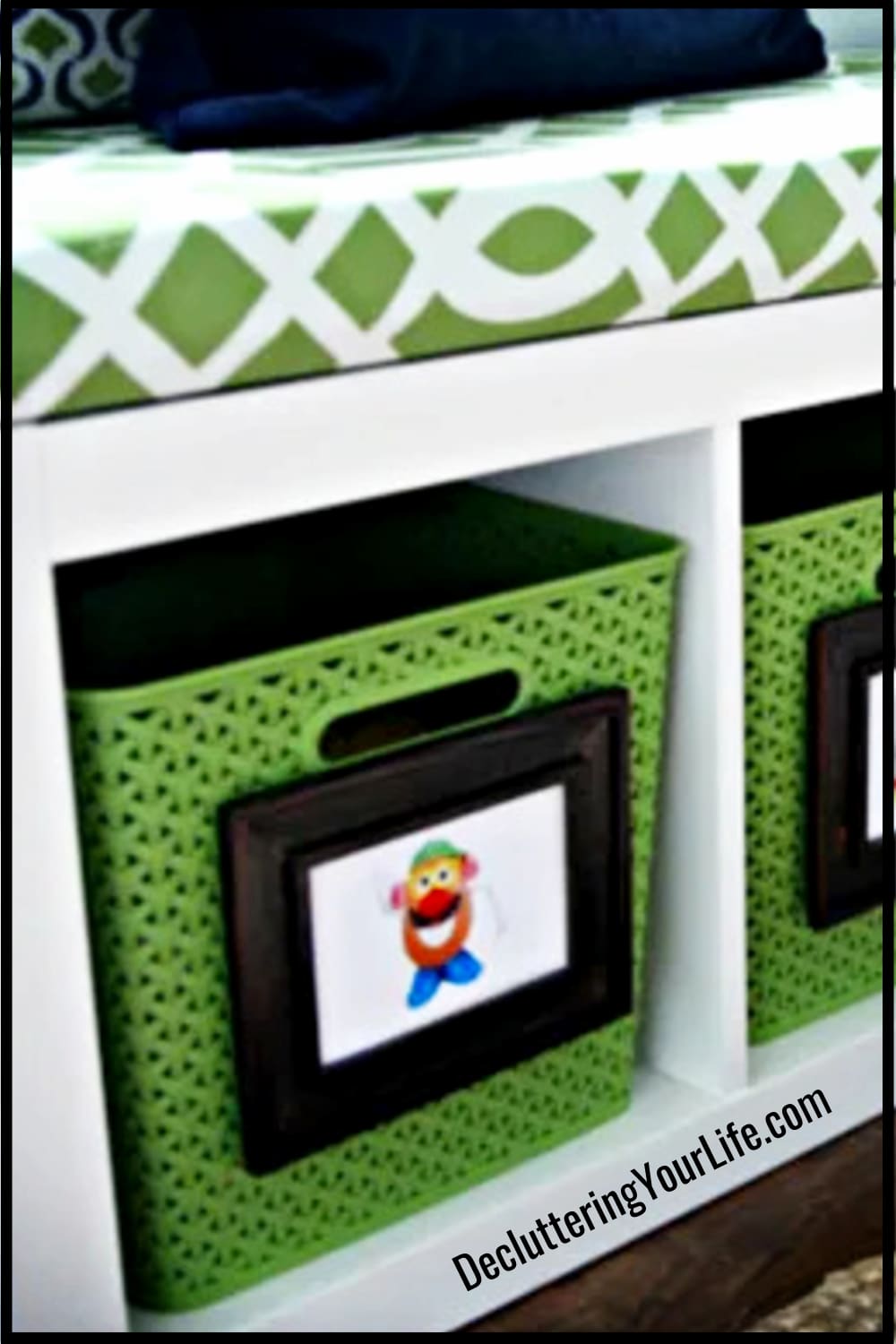 Dollar Tree Baskets
Want to see some really clever ideas for organizing with Dollar Tree baskets?
Just look at how she organized inside her apartment cabinet with cheap baskets, labels and organizer!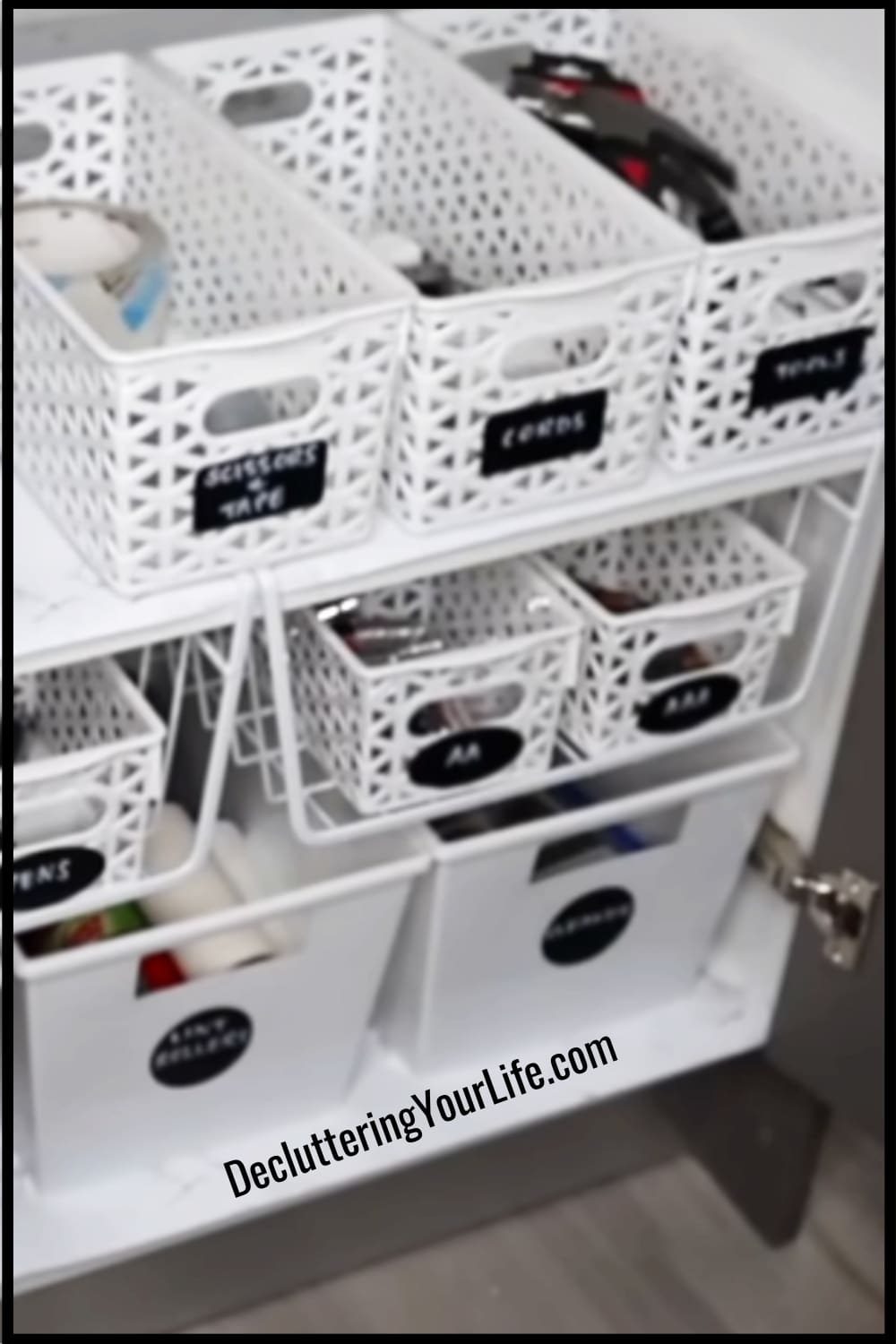 She shows you how she did it (plus more awesome ideas) in the quick video below:
 White Storage Baskets – 4 PackShow Me This Multi-Size Basket Labels with PenShow Me This Under Shelf Organizer 2-PackShow Me This
---
---
My House Was a MESS!
And my anxiety was through the roof!
I needed a plan to get it together - it was all pushing me over the edge.
Thing is - we
LIVE
here... I never had the fantasy that my home would ever look "Pinterest perfect".
I simply wanted more control, less clutter and much less anxiety.
I finally found something that worked for ME.
My house is now easier to clean - I can now clean it in minutes, instead of hours.
I can now actually FIND the things I'm looking for.
I learned some simple decluttering systems that make me much more efficient every day - and I'm more relaxed and less overwhelmed all the time (finally)
My house now looks pretty darn good almost all the time.
Best of all - I no longer stress about guests unexpectedly showing up.
Turns out, it was so much easier to do than I ever expected.
This is how I did it
.
---
Miss Anything?
Go back to the top of: ==>> Organizing With Baskets
Go back to a specific section:
Amazon.com
Amazon.com
Free shipping
$13.78
$18.99
in stock
1 new from $13.78
Amazon.com
Last updated on December 1, 2021 11:52 am
---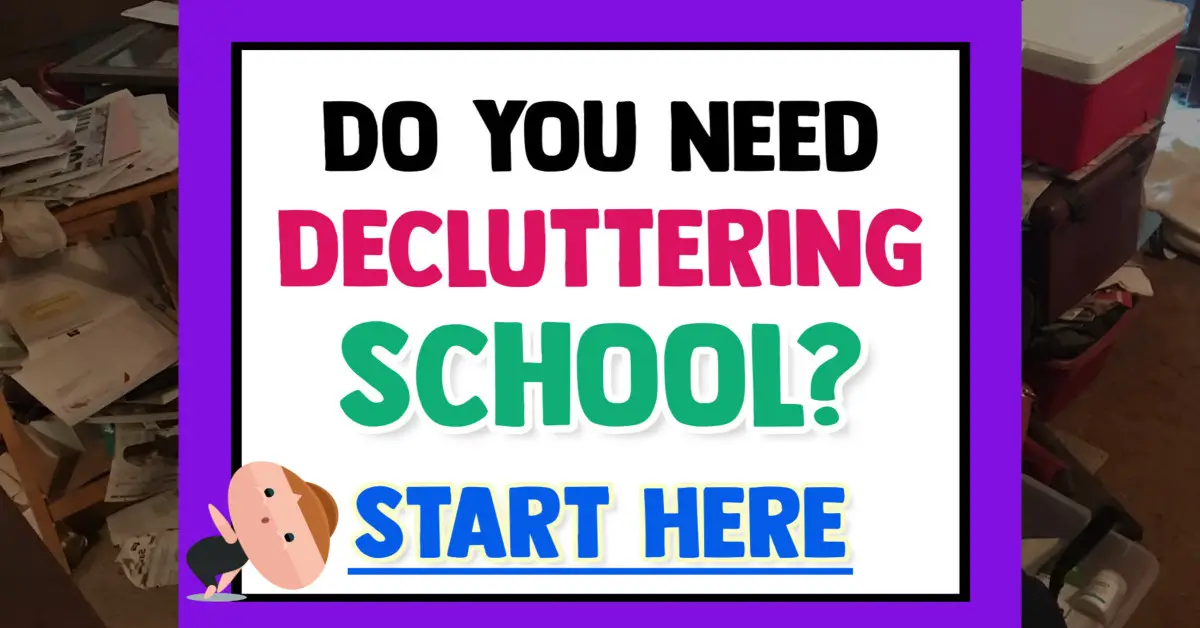 ---
---
Here's What New:
---