DIY Pantry Organization Ideas for a GORGEOUS Organized Pantry
Next stop – let's organize the kitchen pantry! Let's look at some great ideas and tips for organizing your kitchen pantry! I love clever and EASY DIY organization ideas, don't you? If so, you're gonna love these ways to organize your pantry in 3 simple steps!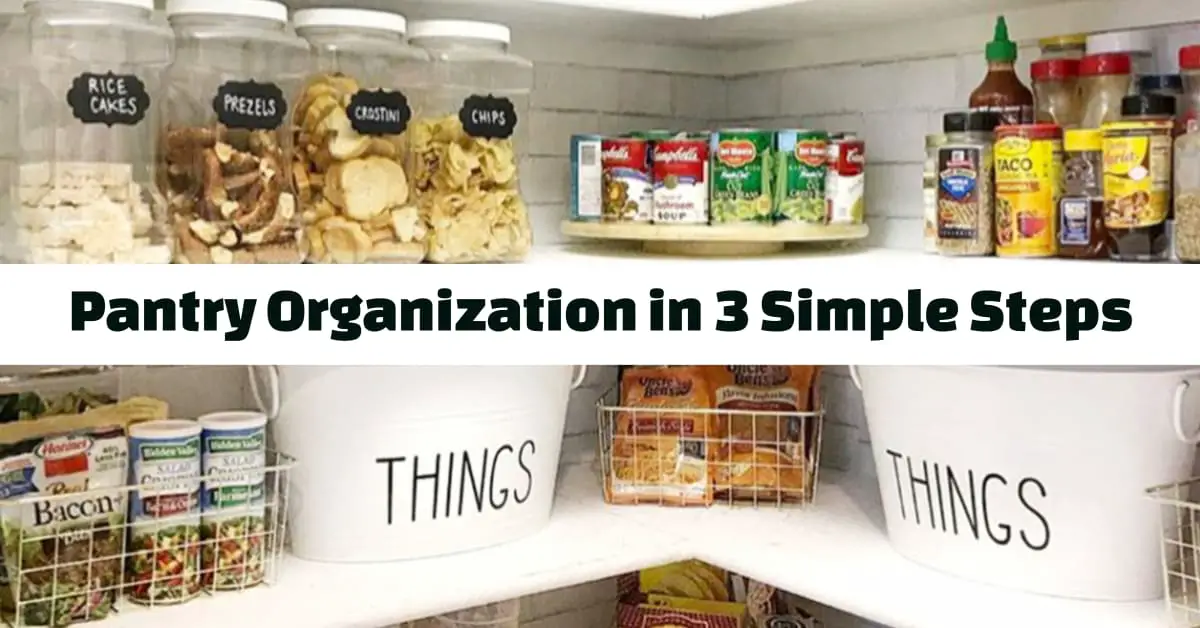 Welcome to Decluttering Your Life - we hope you enjoy our quick decluttering tips, organization ideas and simple DIY solutions for your home - posts may contain ads & affiliate links - that's how we keep the lights on =)
---
---
---
Decluttering my kitchen has been an on-going process.
Ok, lets be honest – decluttering my LIFE has been an on-going battle…lol!
Now that the toys are decluttered and my linen closet is decluttered – it's time to tackle the pantry.

Below are 3 simple steps to FINALLY getting your pantry decluttered and organized as well as some great DIY pantry organization ideas.
 See Pantry Can OrganizersGet More Info See Pantry Wall OrganizersGet More Info See Pantry Storage ContainersGet More Info
Organizing Your Kitchen Pantry – Step By Step
If you're like a lot of busy people today, organizing your pantry probably hasn't been one of those things you just can't WAIT to do – especially if you're trying to figure out how to organize a small kitchen WITHOUT a pantry – ugh!
BUT – it's something you really should do.
Let's face it: a neat and organized pantry makes life SO much easier!
It makes meal planning easier because you can find what you're looking for – the kids can get their own snacks because THEY can find it…
AND
It also saves you money!
When you KNOW what you have – and what you do NOT have – you shop smarter and don't end up buying things you already have.
YAY for saving money, right?!?!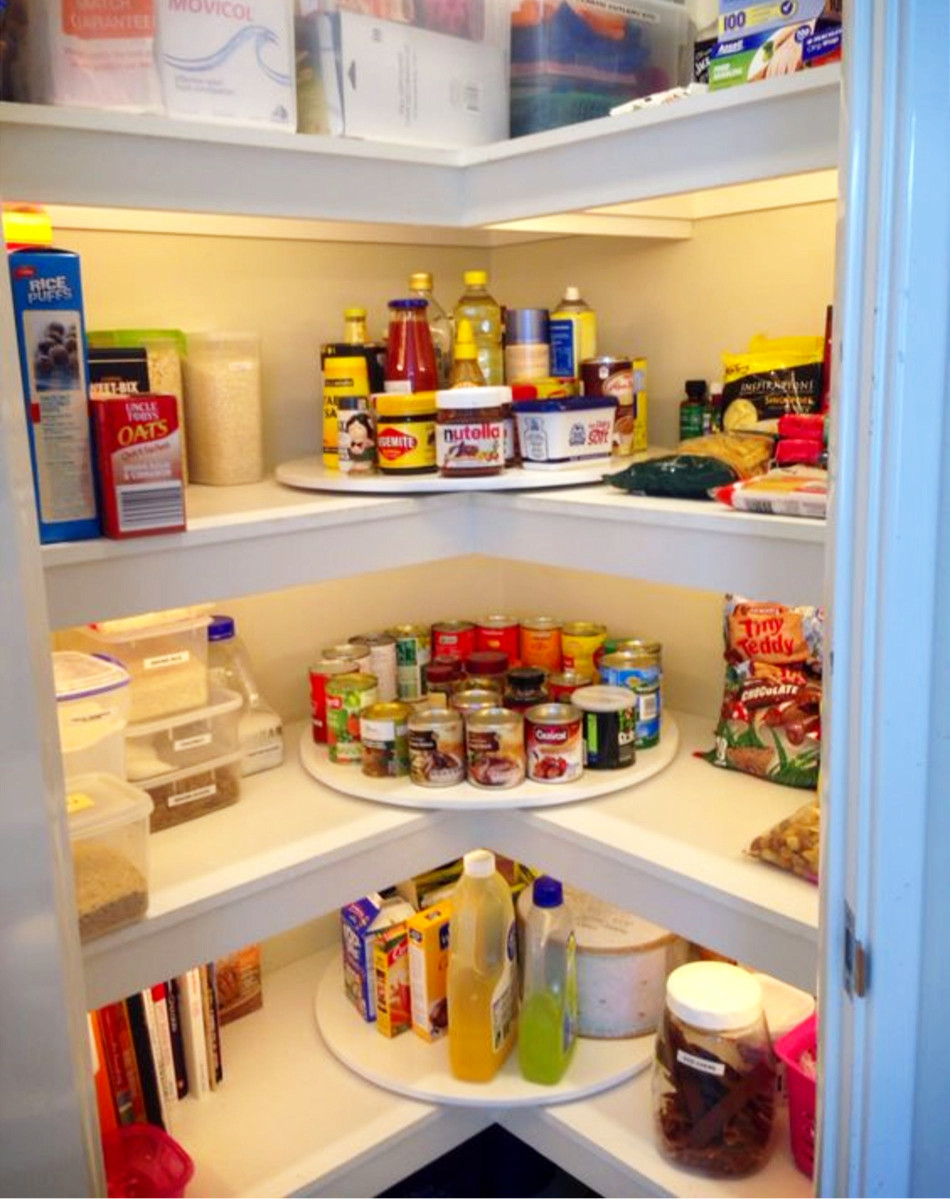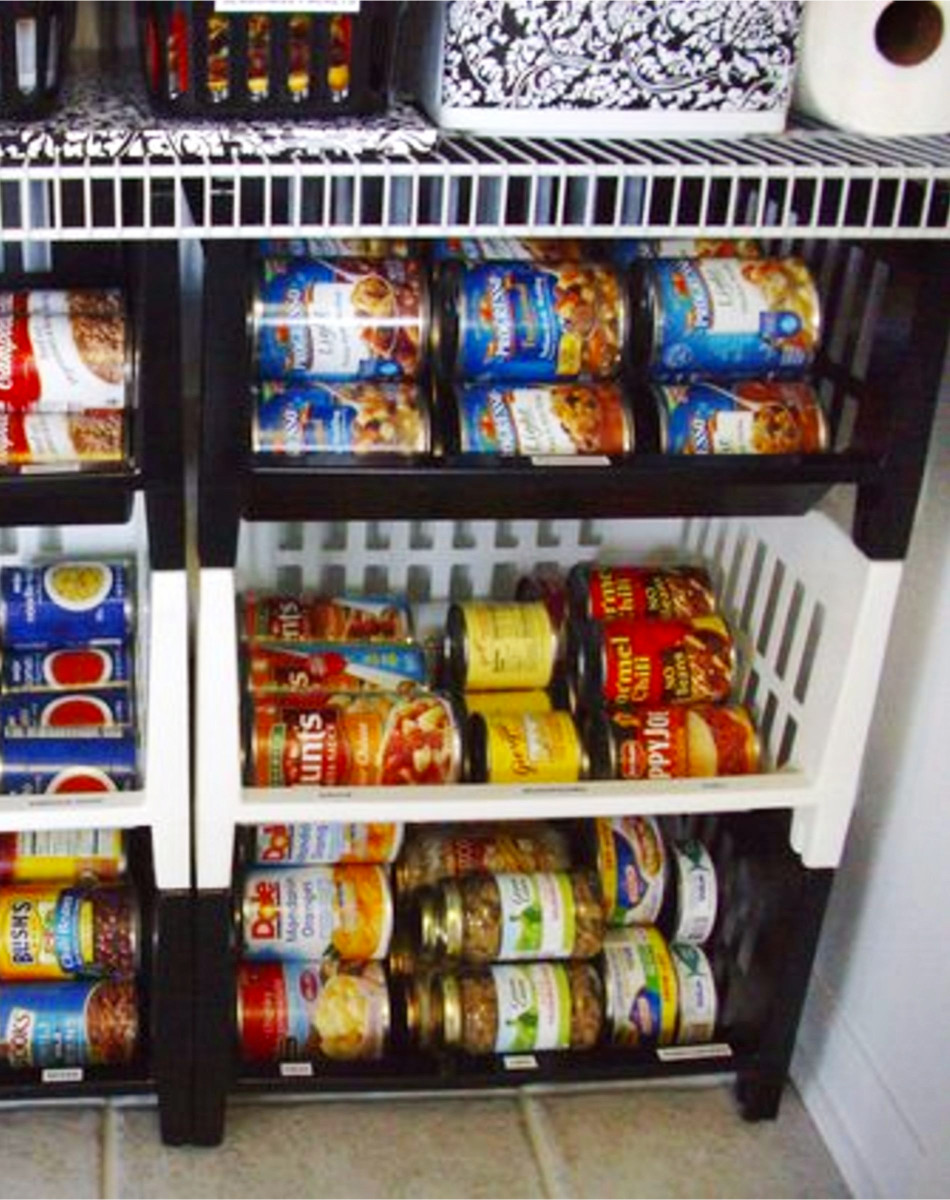 ---
---
Let's Declutter YOUR Pantry!
Ready to get your pantry organized?
Let's do this!
Here's the 3 simple steps to organize your pantry…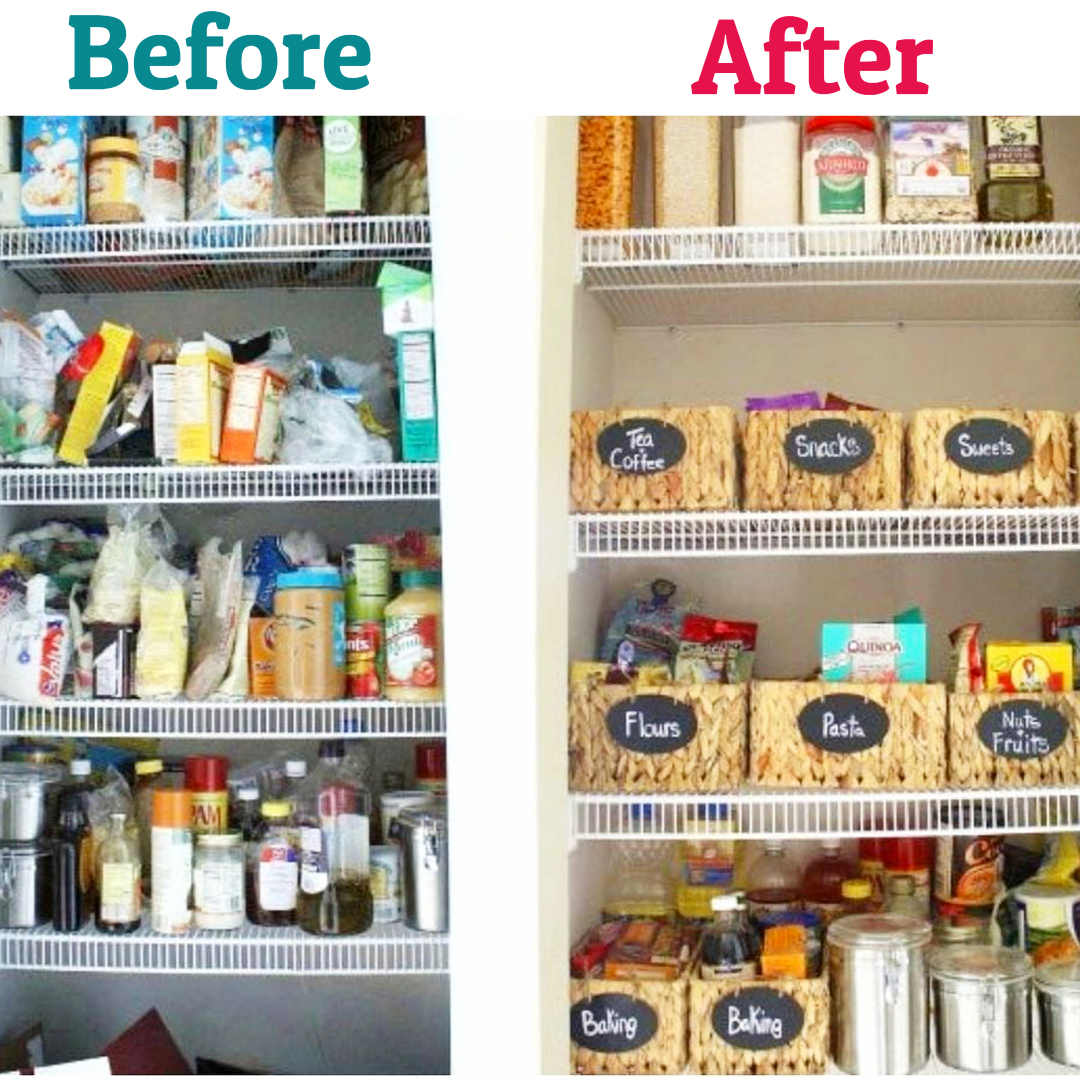 And remember now…
tidying up is NOT decluttering and organizing!
Don't just move things around or throw a few things out…
We're gonna get in there and get that pantry totally organized.
Step 1 – Categories and Things
Totally Empty the Pantry.
Yes – EMPTY it.
If it's been awhile since you even attempted to declutter and organize your pantry, you'll want to empty the space completely so you can see what items you want to keep and organize.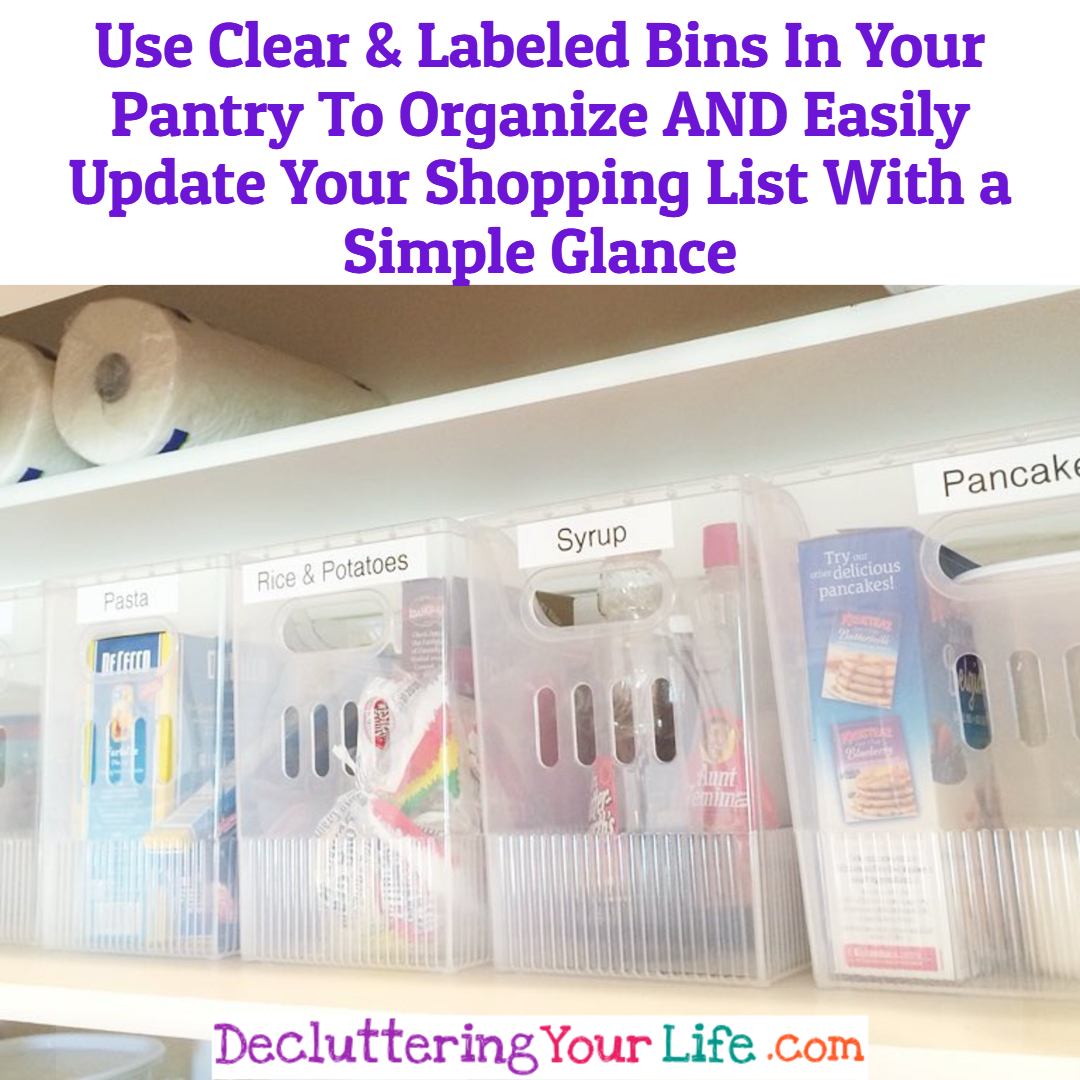 Now: Divide your pantry items into categories.
Before you go buy shelving and other pantry organizers, you really need to know WHAT you're keeping FIRST
Some example pantry item categories are:
Baking supplies,
Canned vegetables,
Canned fruit,
Condiments,
Spices / Cooking Mixes,
Pasta and sauces,
Rice and Potatoes,
Breads,
Snacks,
Soda / water / drinks,
Soups,
Paper products,
Cleaning supplies,
etc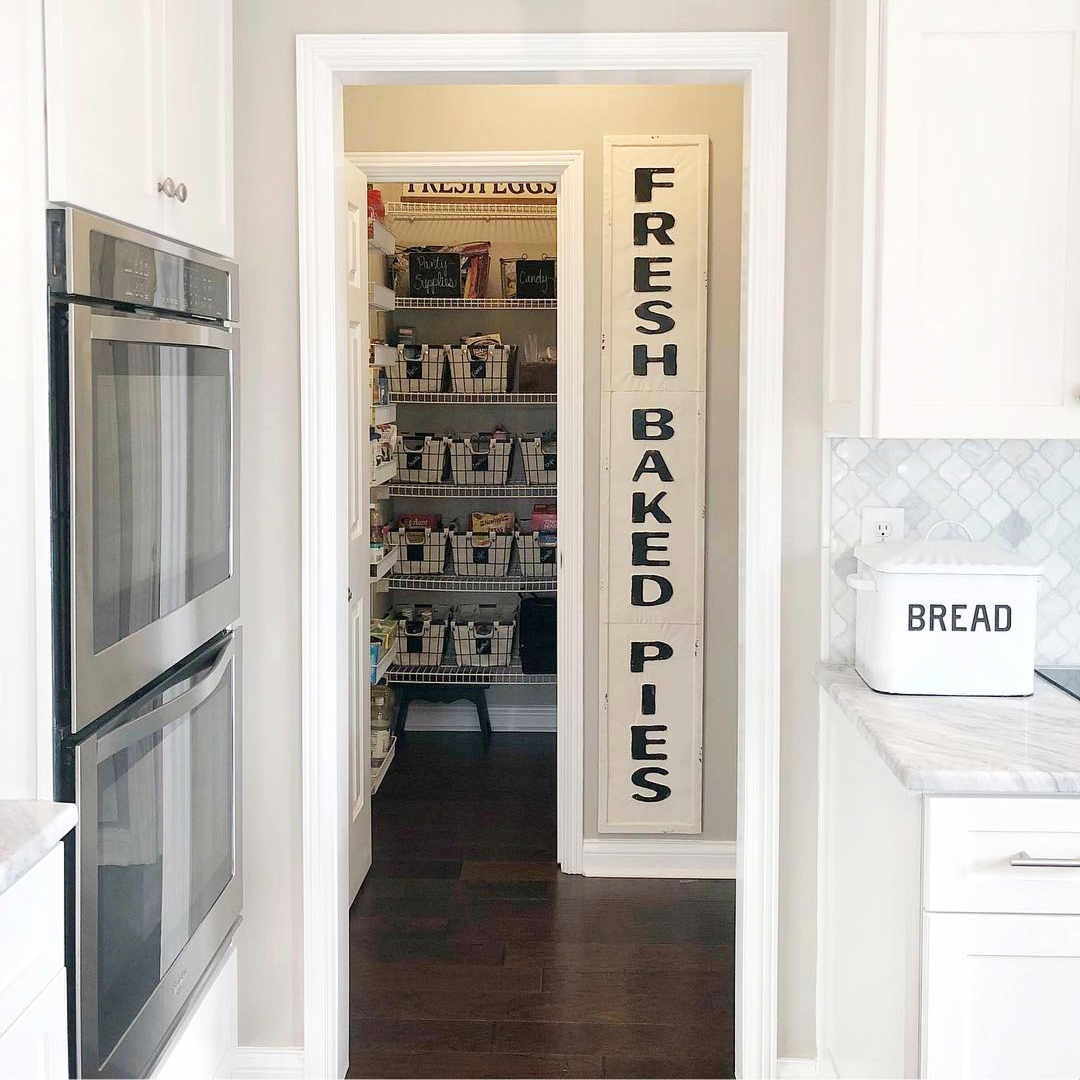 Step 2 – Clean and Declutter Your Pantry
99.99% of "normal" kitchen pantries have expired things and duplicates.
I'm always amazed at what I find when I do a deep clean in my pantry!
Heck, I think I've found holiday napkins I bought on sale 10 years ago – cans of soup that expired years ago – and many things I had NO idea I had or memory of buying haha!
If it's expired, get rid of it.
and anything expired is one of those things.
If you're never going to use it, give it away or get rid of it somehow.
Take this time while your pantry is totally empty to clean the shelves, sweep and mop the floor, and do a good over-all clean.
It's MUCH easier to do when your pantry is empty!
When you've finished emptying and taking stock of your pantry items, you can see what type of pantry organizers you'll need.
✅
Insiders Tip:
These are my FAVORITE storage containers
They are airtight and they look GREAT sitting on my kitchen counters, in my cabinets and other storage spaces around my house!
I even use them for my desk and craft stuff - LOVE them!
 5-Piece POP Container SetsShow Me This POP Container Value SetsShow Me This
Step 3 – Organize Your Pantry
When figuring out how to organize your pantry items, you'll want some good quality storage containers.
Even an inexpensive set of clear canisters can be so helpful to keep flour, sugar, cereal and other items fresh for a much longer time.
Which ALSO saves you money!
By the way…
pantry storage containers with write on labels and label markers are SO wonderful!
Those types of containers have REALLY helped me not only organize my pantry, but to KEEP it organized.
It also makes FINDING what I need in my pantry so much easier.
Highly recommended!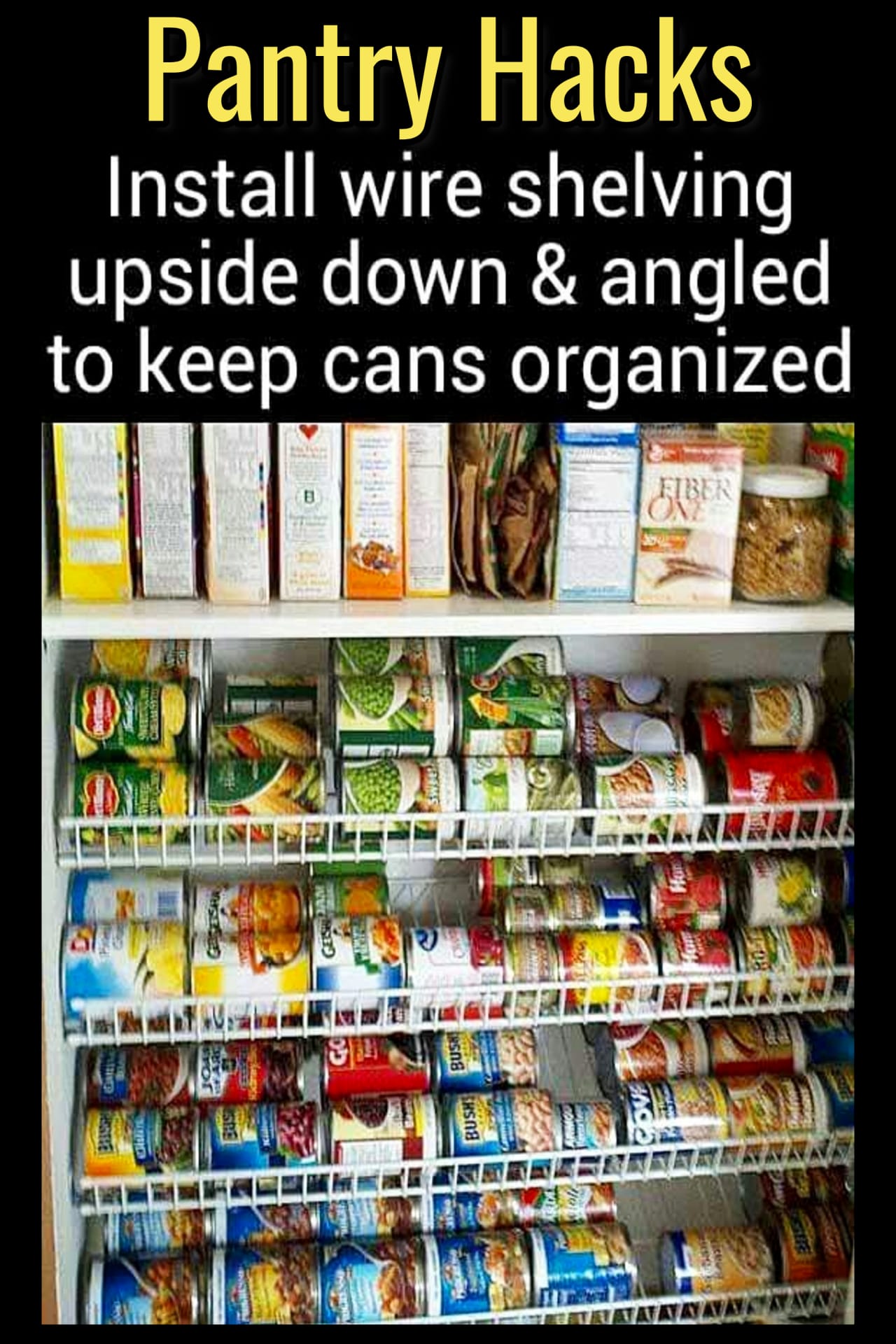 You can also try using shelf dividers – even tho they were originally created for closets, they work their miracles in pantries, too.
They'll keep the categories straight and the potato chips and pretzels from spilling over into the soups.
By the way, these 3 tier organizers are AWESOME!
They create extra storage space on your pantry shelves for canned goods, and soups and veggies.
Extra helpful for a small pantry with limited storage space!
They also work great IN your kitchen cabinets too – I use this 3 tier organizer to organize my spices.
Consider getting a stool with 2 Steps.
Most people don't use the top shelf in their pantry because they can't easily reach it.
What a WASTE of valuable pantry storage space!
With a 2 step stool like this, you can easily put your pantry items that you don't use daily on those high up top shelves so they don't take up valuable eye-level space.
Also, take a look at your pantry space and see if soup racks, door hangers, under shelf wire racks, etc would be good solutions to organize and your pantry items.
Not only does it look really pretty, you'll also be able to easily see when you need more….
AND those big bulky boxes are OUT of your pantry!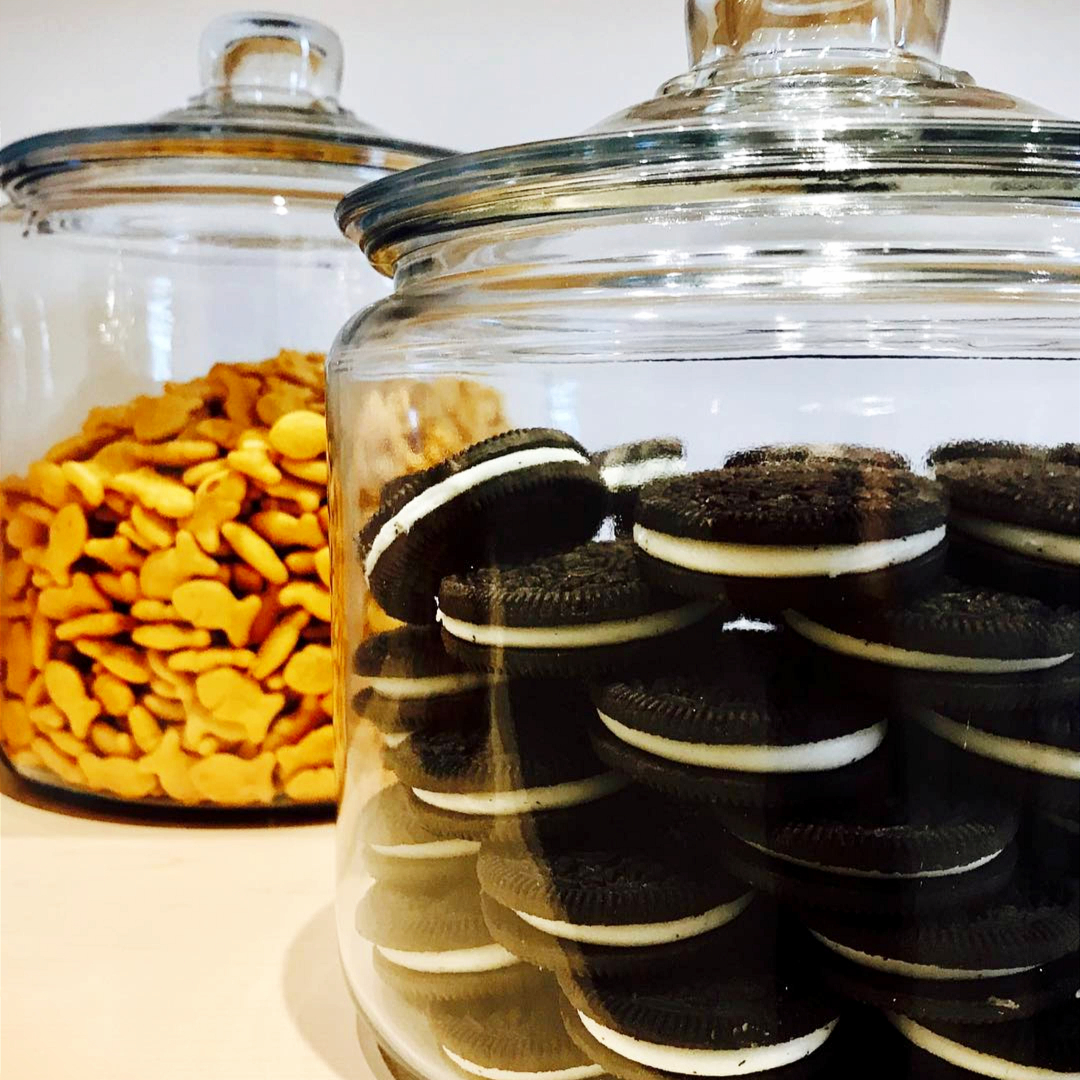 Also, while your pantry does need to be functional, that doesn't mean it can't be pretty, too.
Decorate your pantry – have fun with it!
Use pretty containers that make you happy AND are functional.
Get a 2-tier lazy Susan like this, too.
It sure helps create more storage space in your pantry AND it looks neat and pretty.
Bottom line:
Make your pantry a space you love (and you love to keep neat and organized).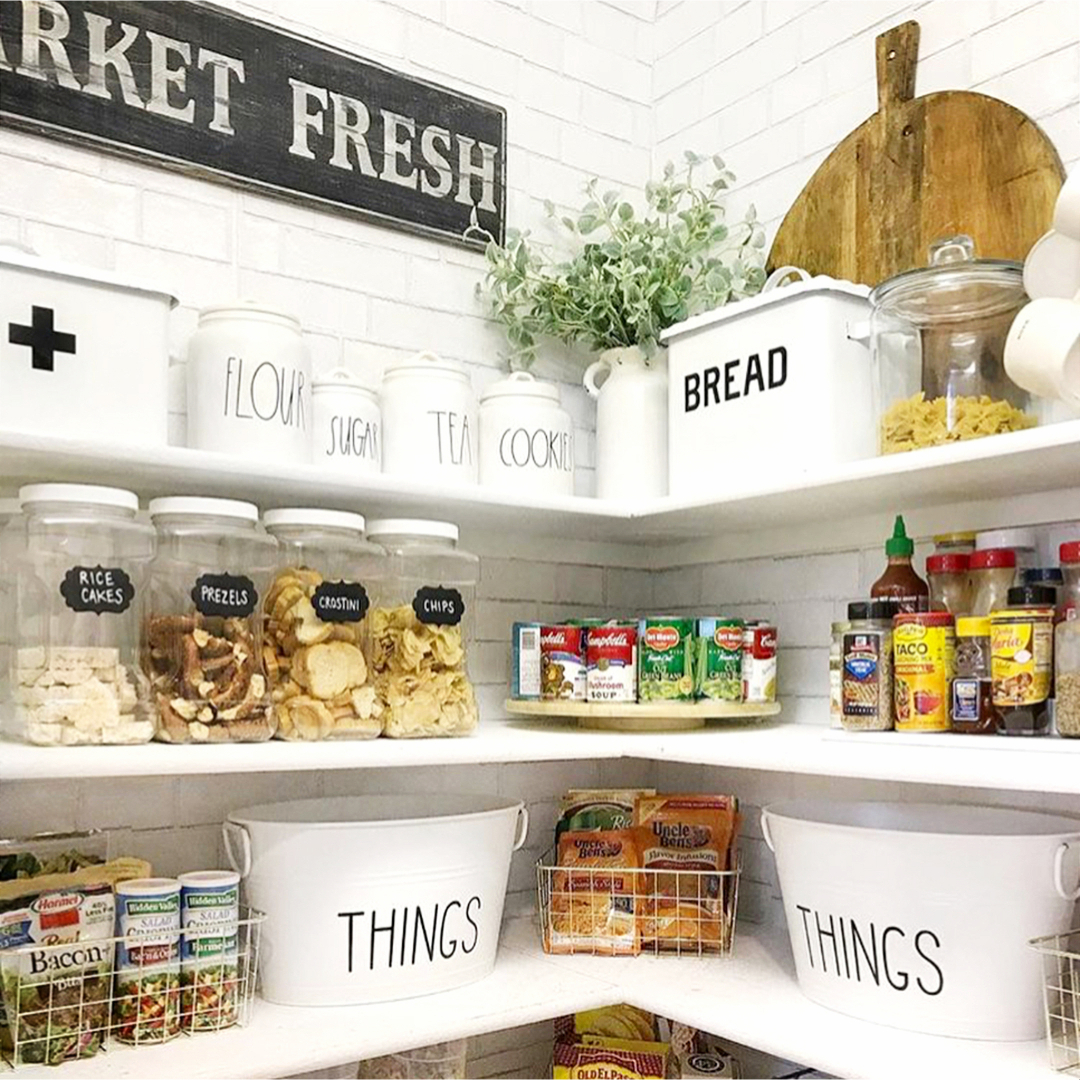 Last updated on November 29, 2023 7:48 am
Trust me, I know:
decluttering and organizing your pantry sure can FEEL overwhelming and un-doable
but it really can be broken down into three simple steps:
– Take everything out
– Take inventory / toss expireds
– Put it back in your pantry in an organized fashion so you do NOT need to do it again any time soon.
Sure, it's gonna take some time…
But it's SO worth the effort!
& 
Don't have a pantry?
---
My House Was a MESS!
And my anxiety was through the roof!
I needed a plan to get it together - it was all pushing me over the edge.
Thing is - we
LIVE
here... I never had the fantasy that my home would ever look "Pinterest perfect".
I simply wanted more control, less clutter and much less anxiety.
I finally found something that worked for ME.
My house is now easier to clean - I can now clean it in minutes, instead of hours.
I can now actually FIND the things I'm looking for.
I learned some simple decluttering systems that make me much more efficient every day - and I'm more relaxed and less overwhelmed all the time (finally)
My house now looks pretty darn good almost all the time.
Best of all - I no longer stress about guests unexpectedly showing up.
Turns out, it was so much easier to do than I ever expected.
This is how I did it
.
---
 See Pantry Can OrganizersGet More Info See Pantry Wall OrganizersGet More Info See Pantry Storage ContainersGet More Info
---
Don't HAVE a Pantry?
If your kitchen doesn't have a pantry – or your pantry is really small…
☑ Try these No Pantry solutions