• Unique Ideas for Storage Space Under Stairs •
Let's create more storage spaces using the space under your stairs! Turn under your stairs into more storage, a home office, a butlers pantry, a playroom, a dog room and more really unique and creative storage solutions for under the stairs.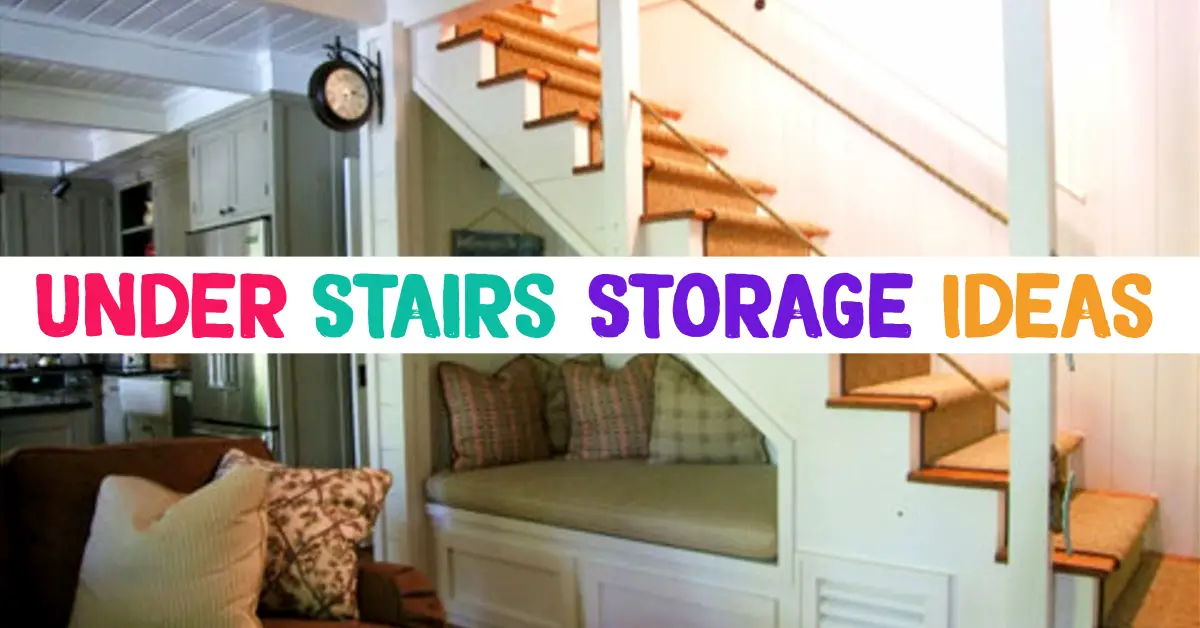 Welcome to Decluttering Your Life - we hope you enjoy our quick decluttering tips, organization ideas and simple DIY solutions for your home - posts may contain ads & affiliate links - that's how we keep the lights on =)
---
---
---
Watch the quick slideshow of pictures below to see some very creative uses for the space underneath stairs – and of course, feel free to pin any ideas YOU like to Pinterest.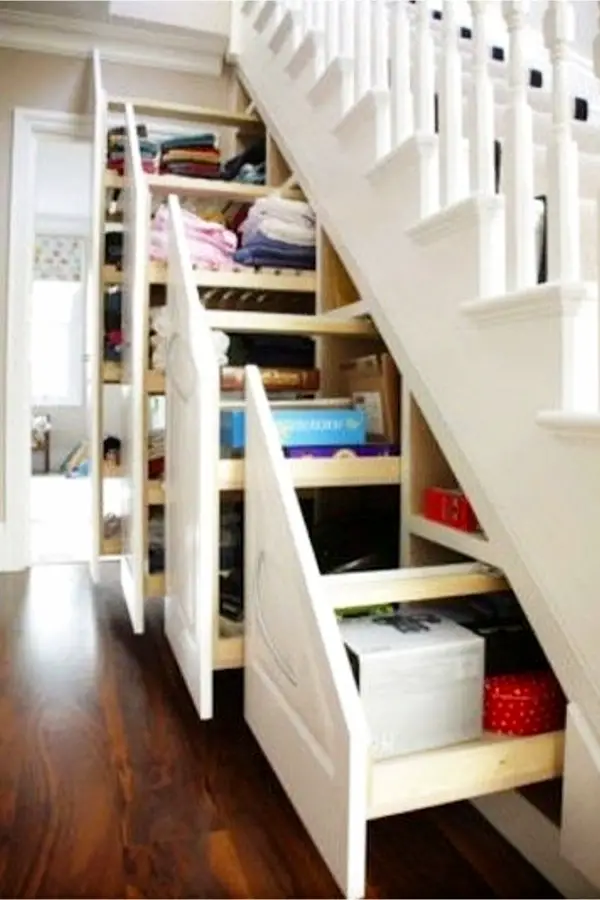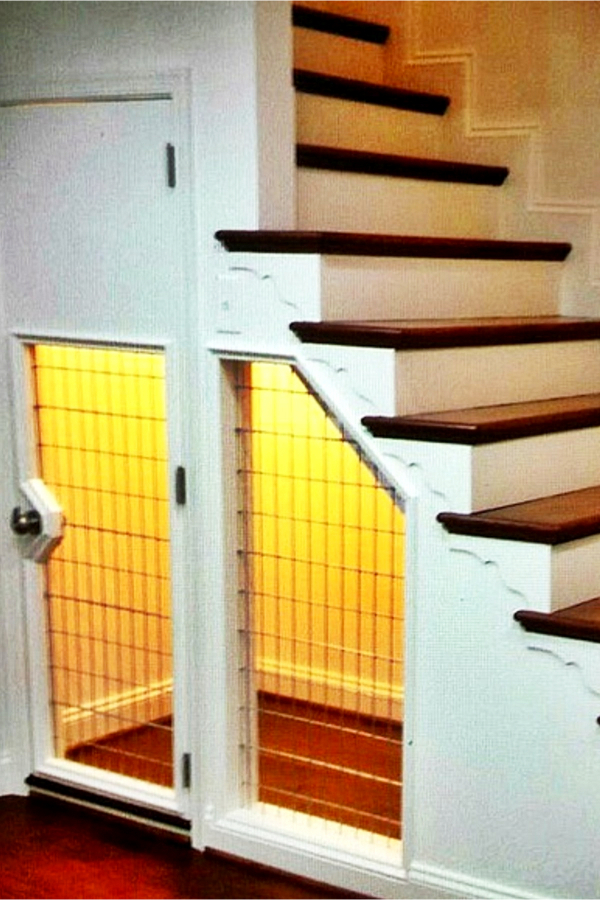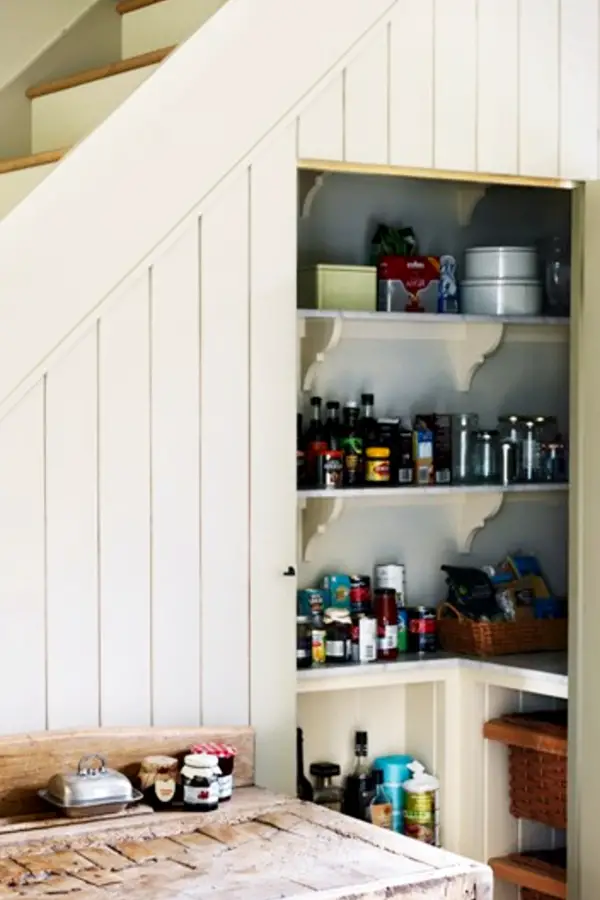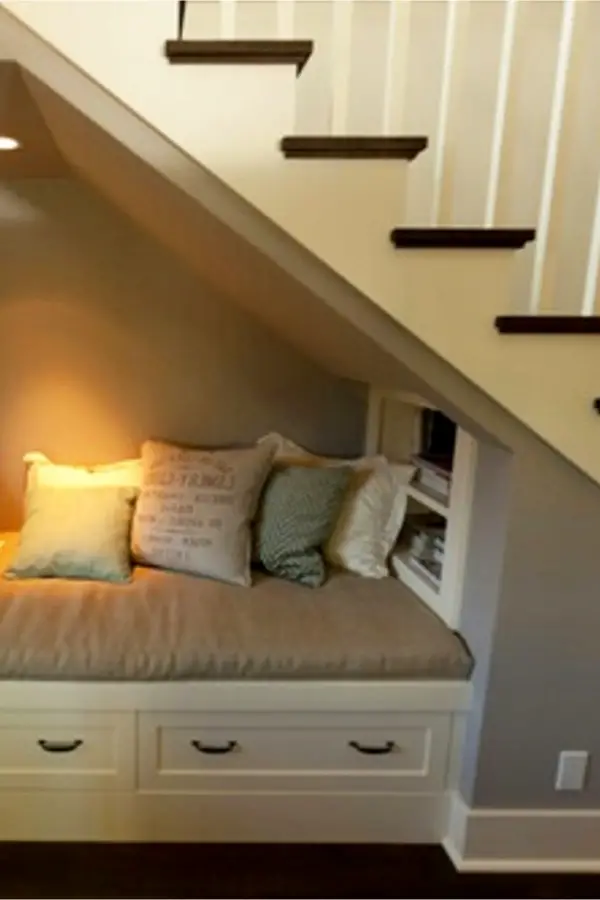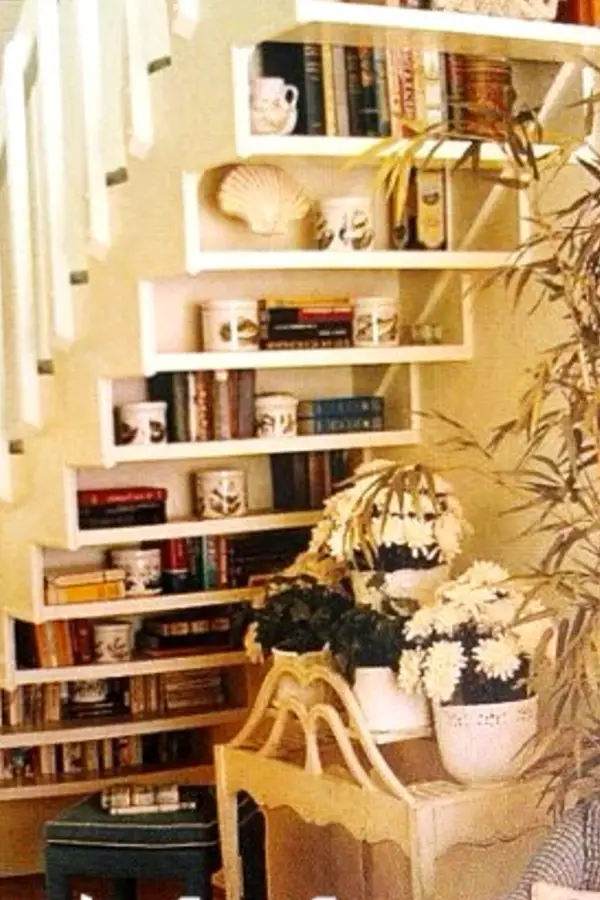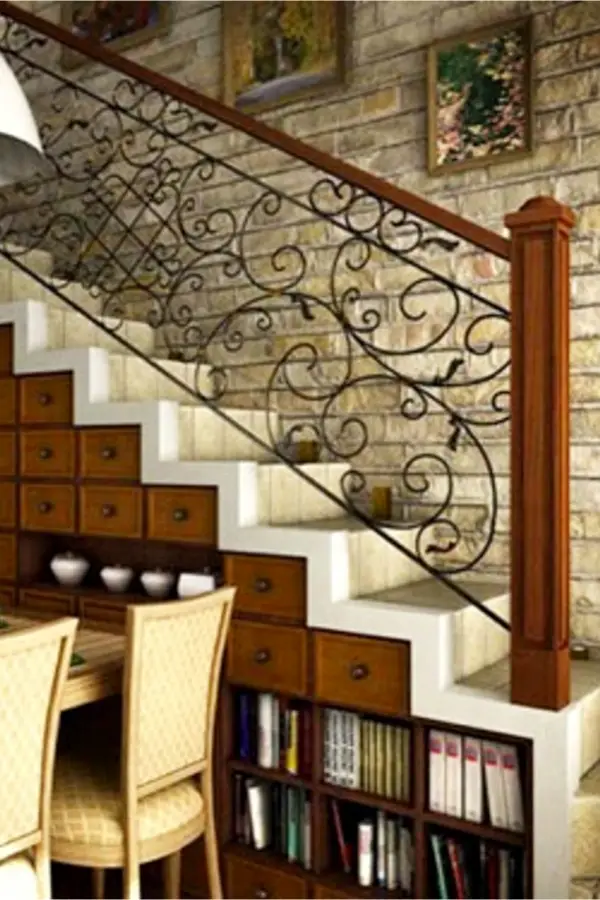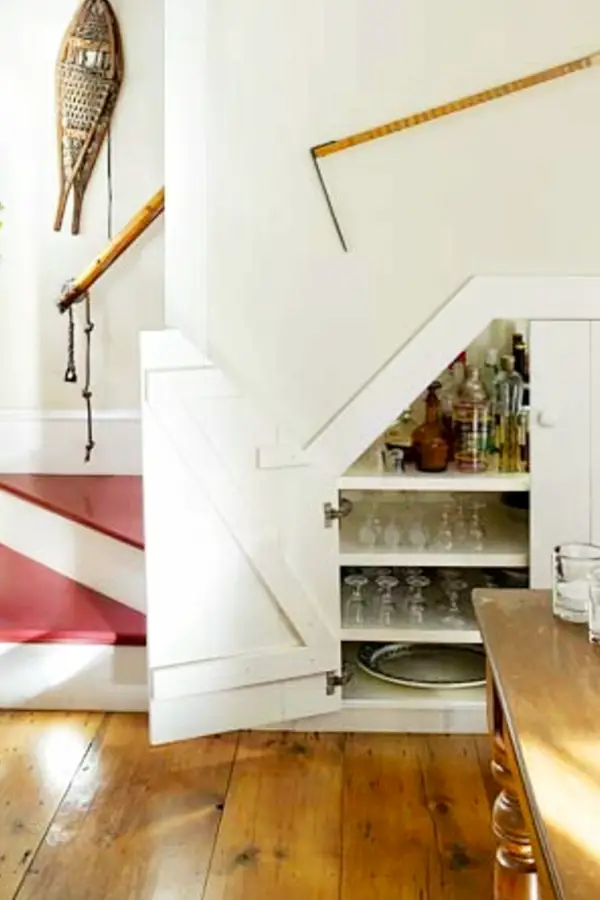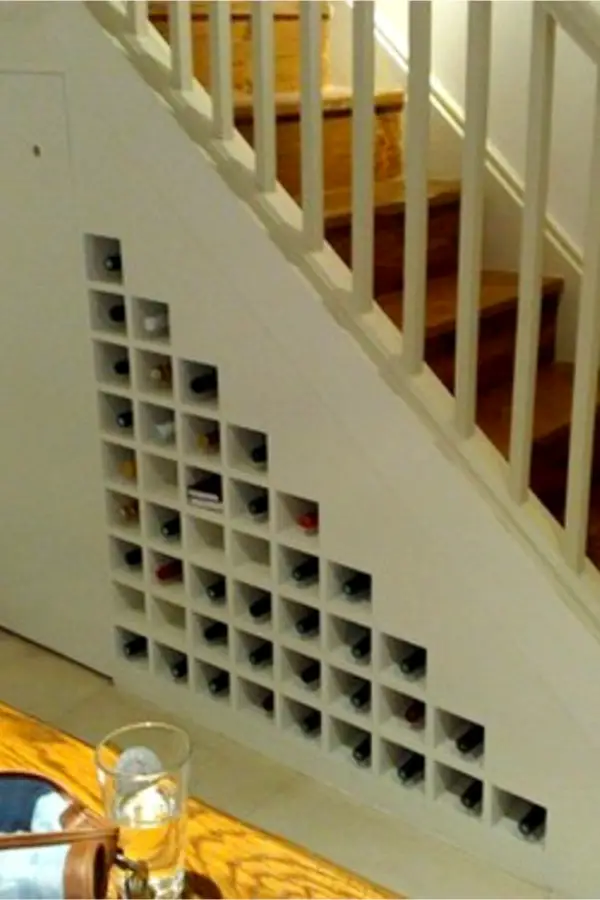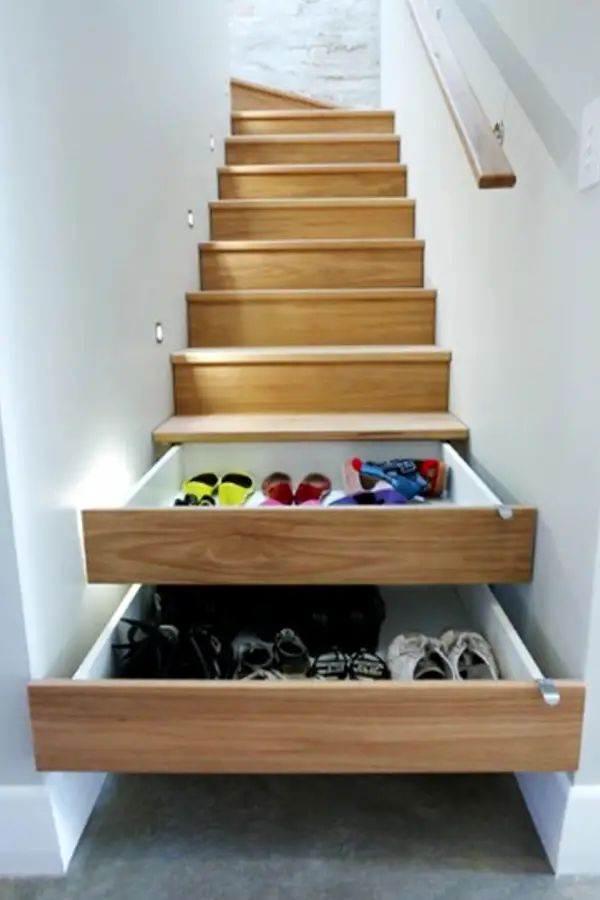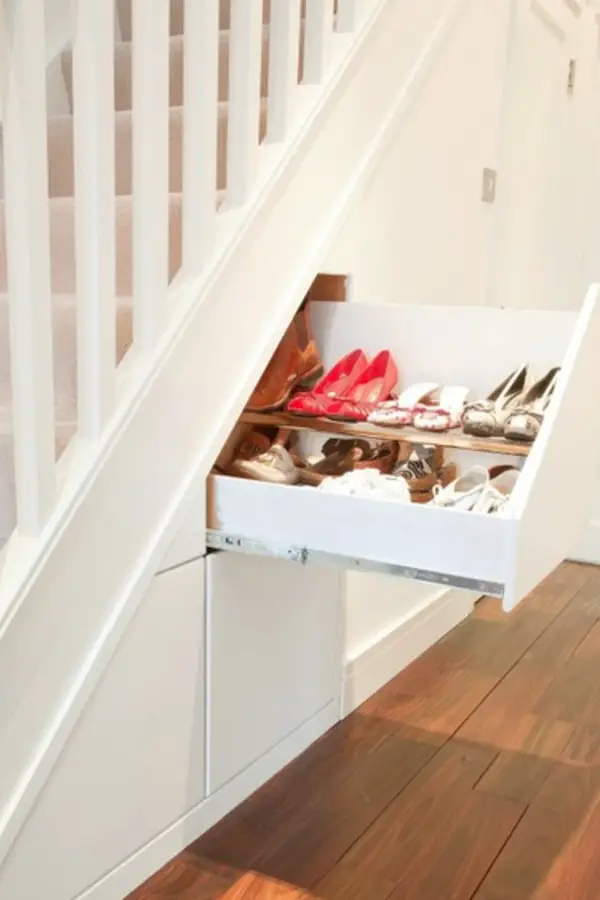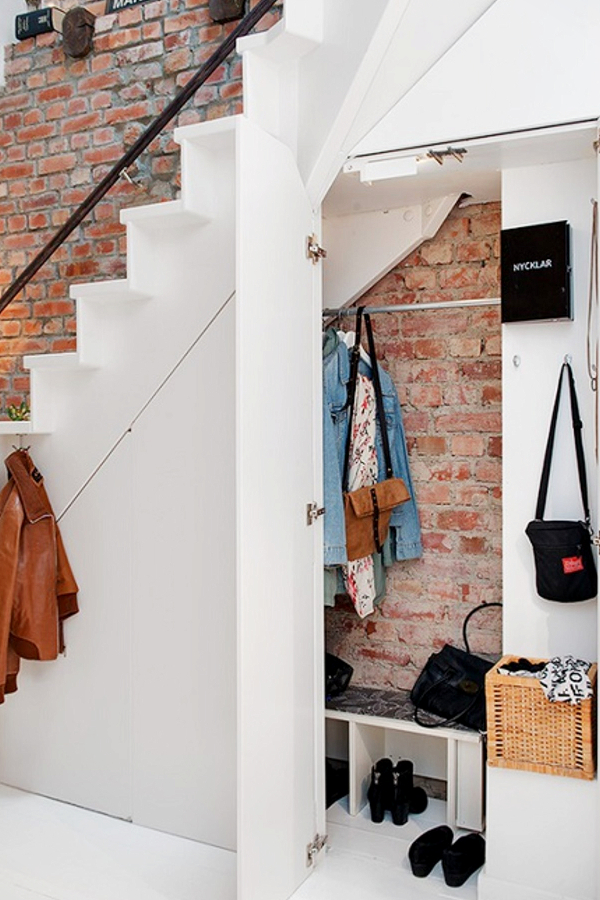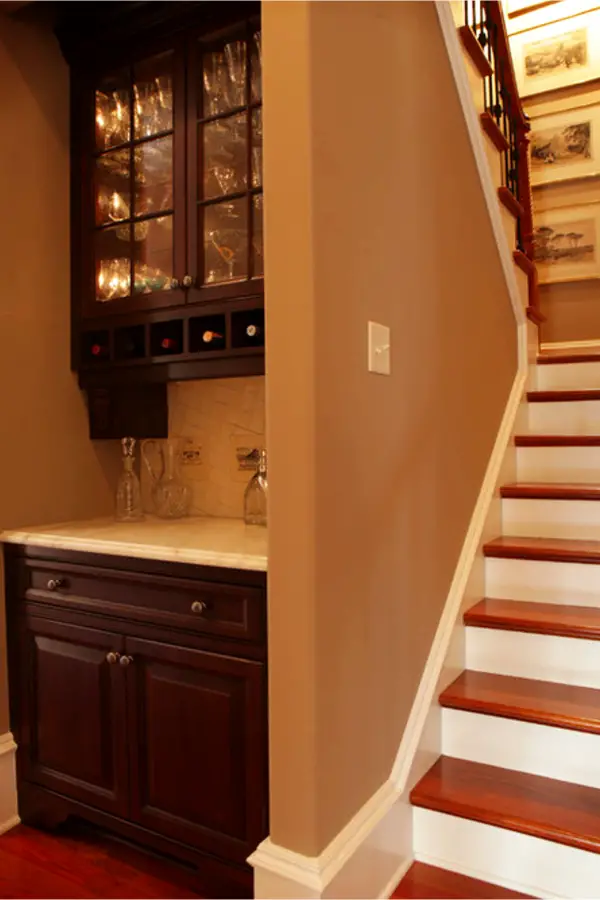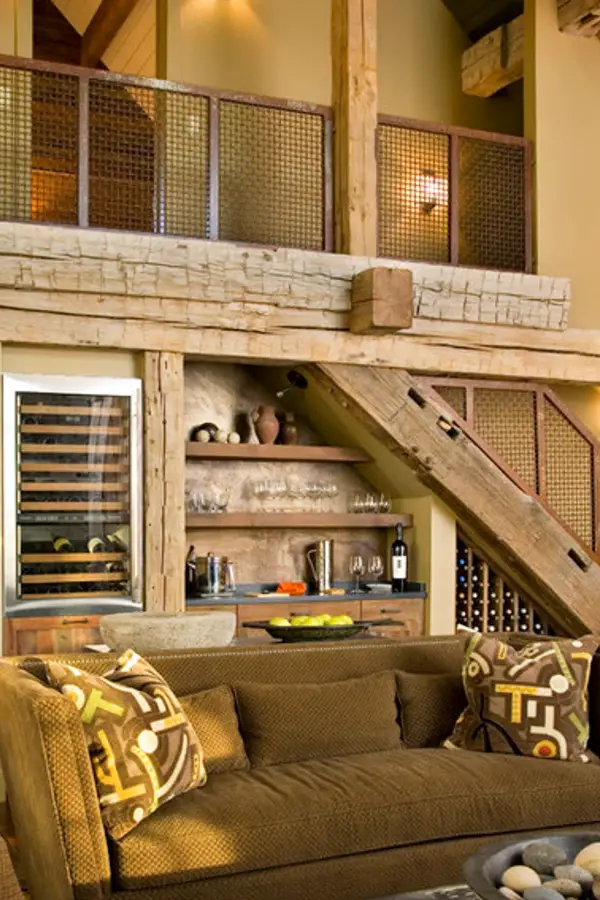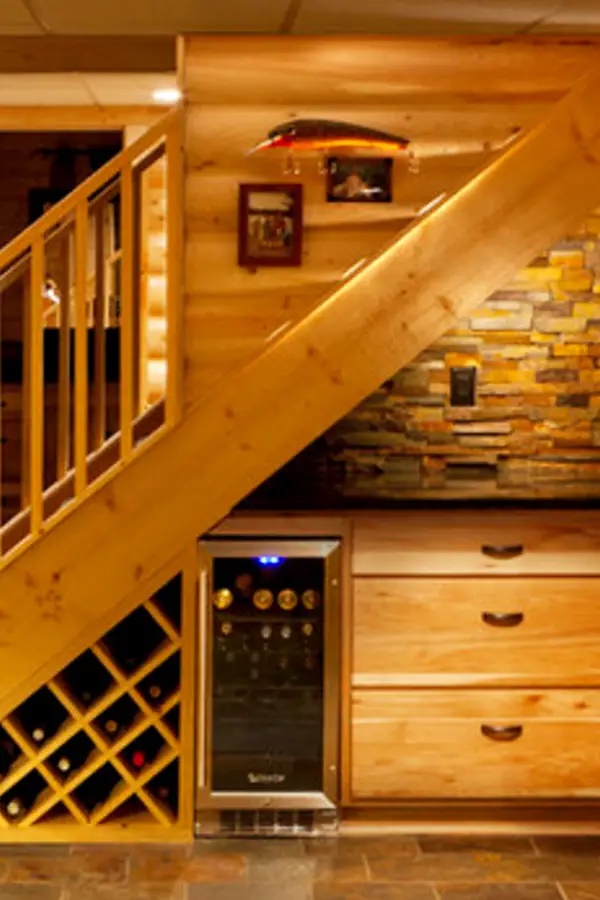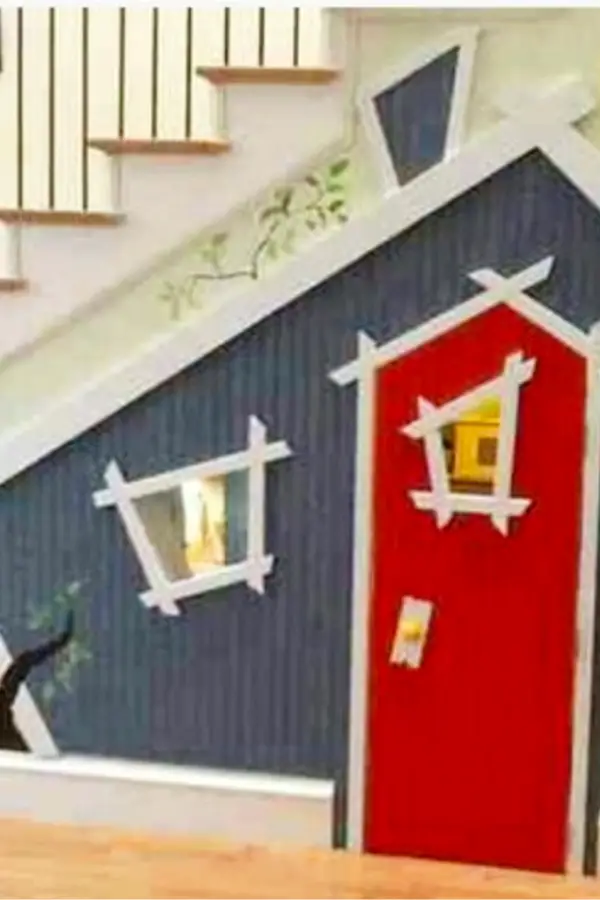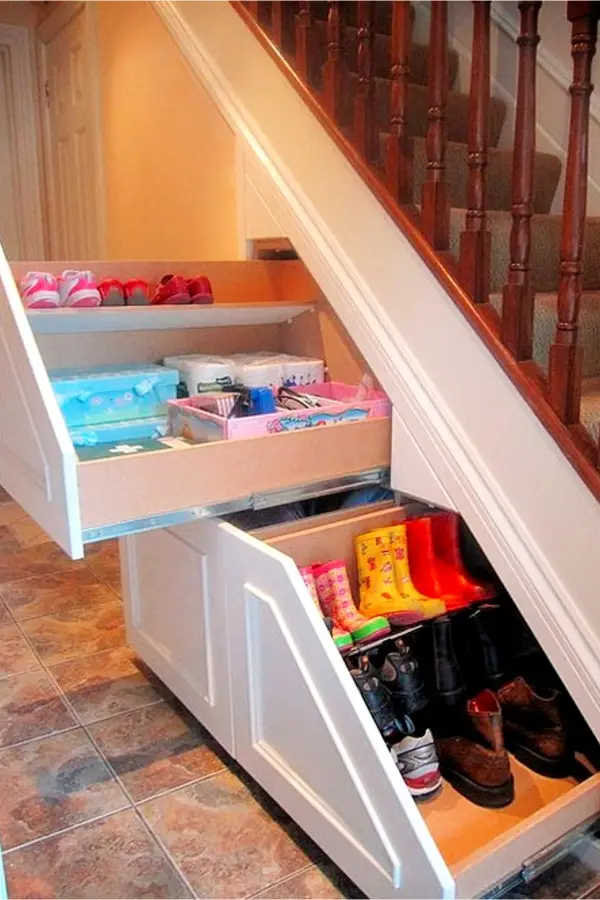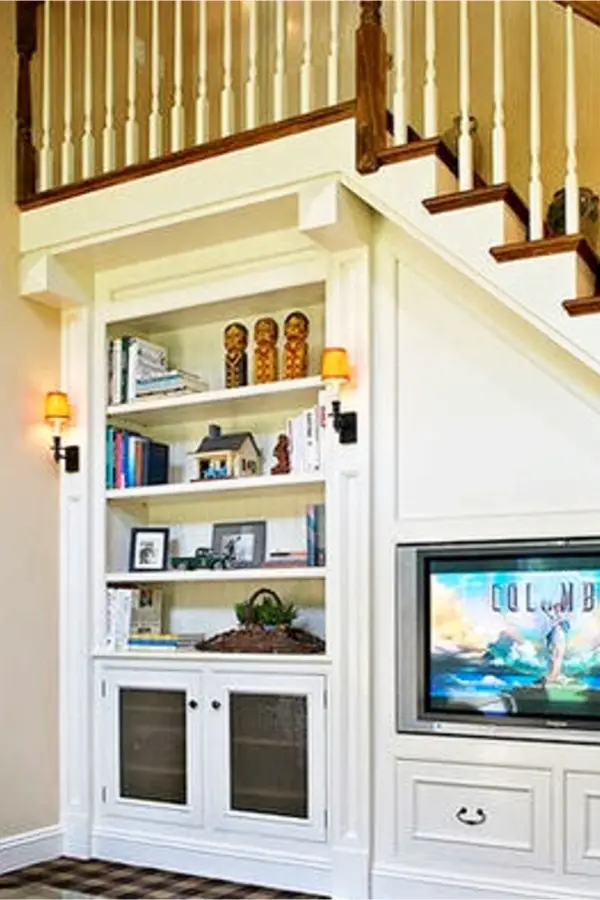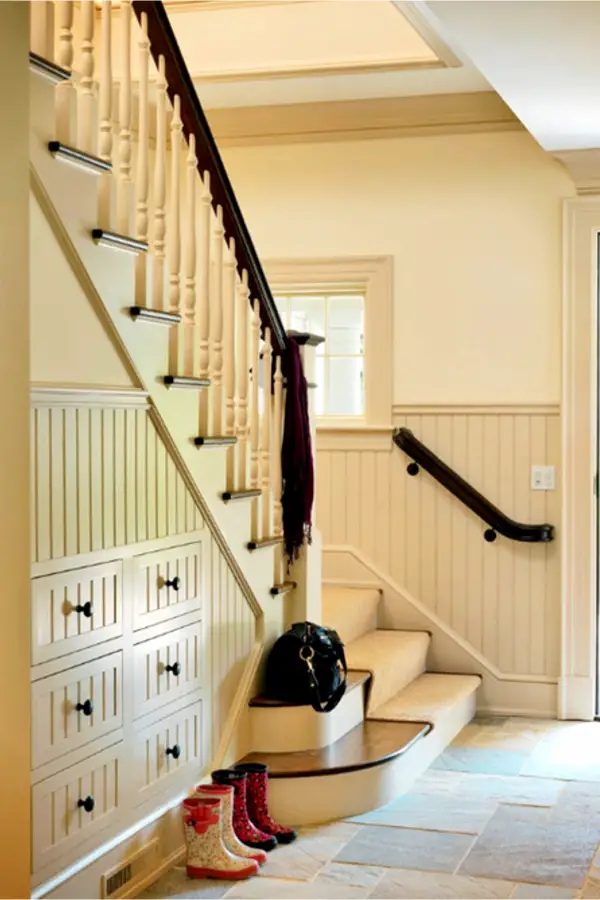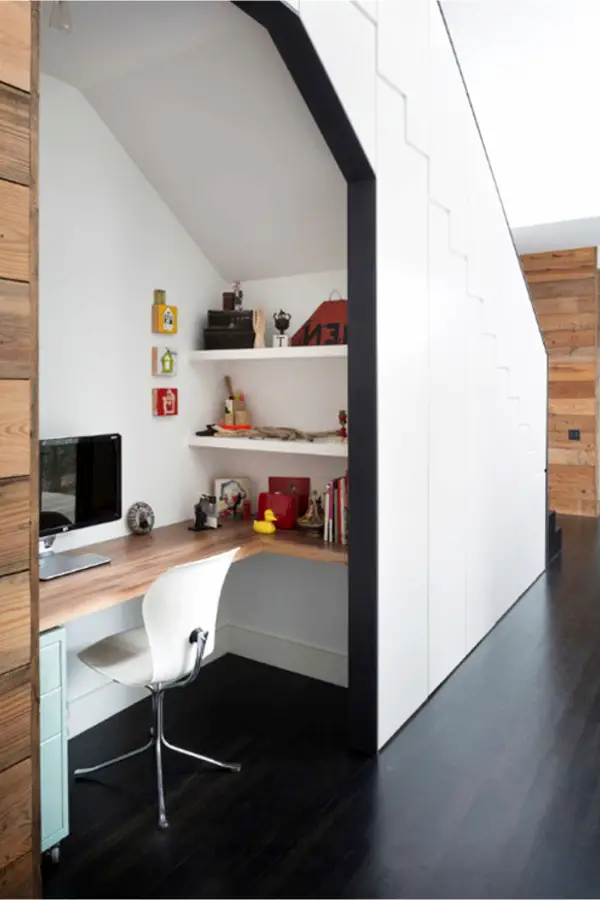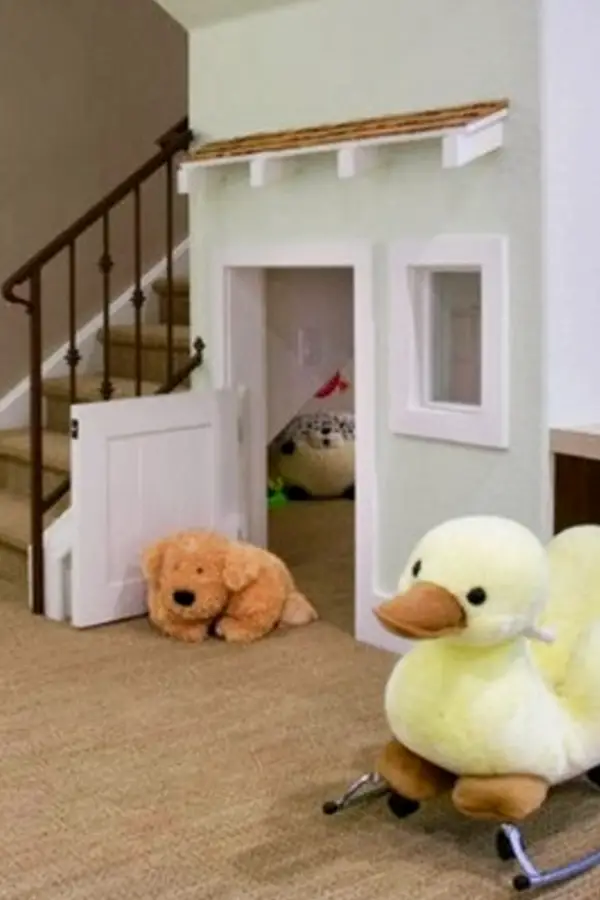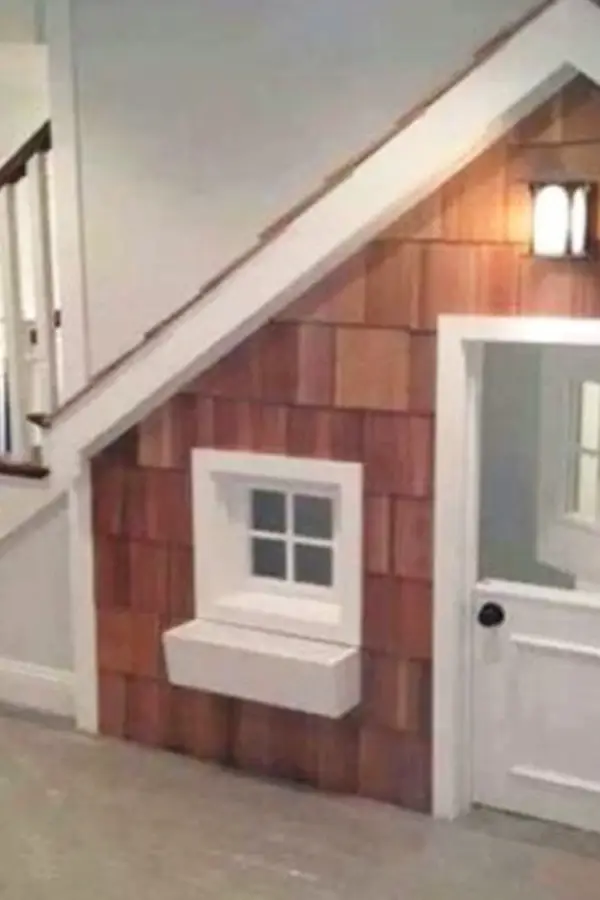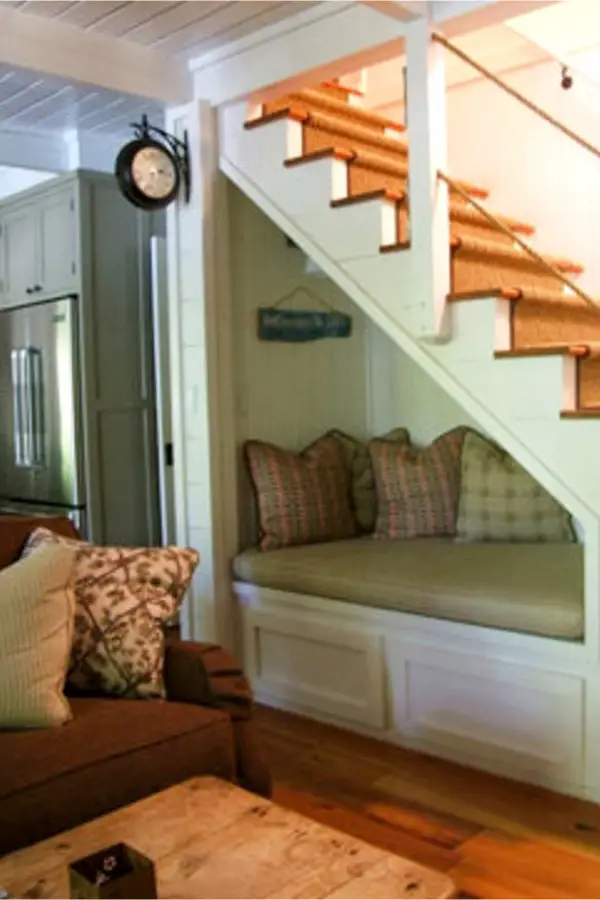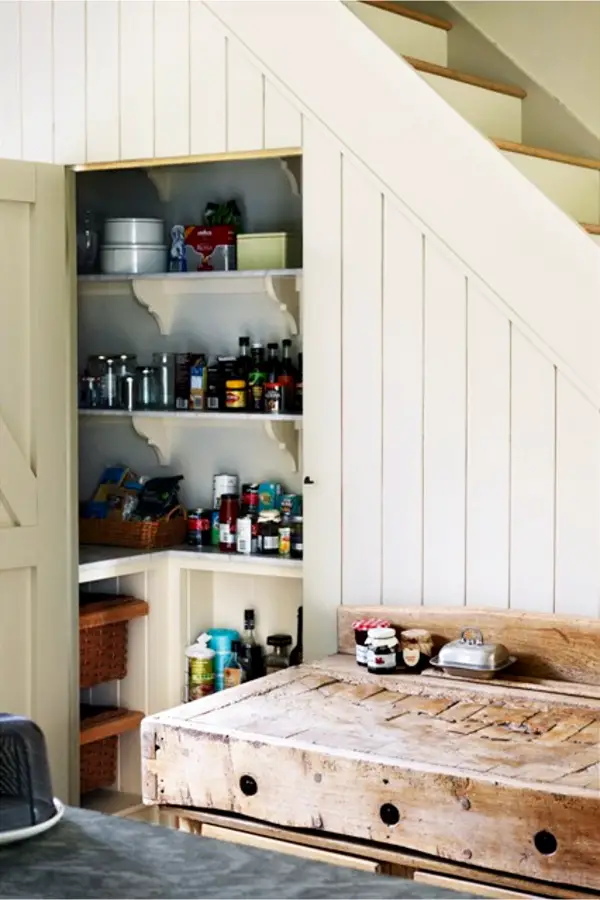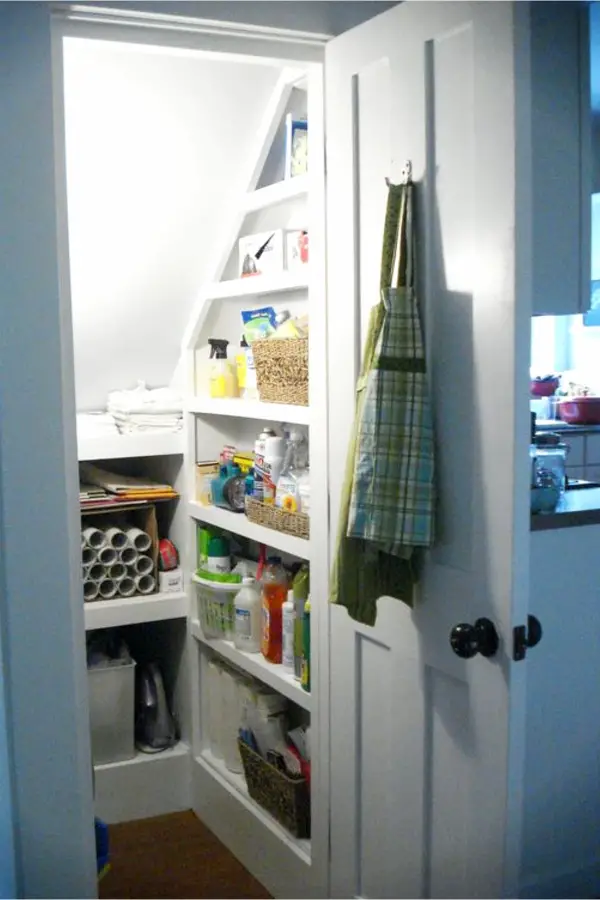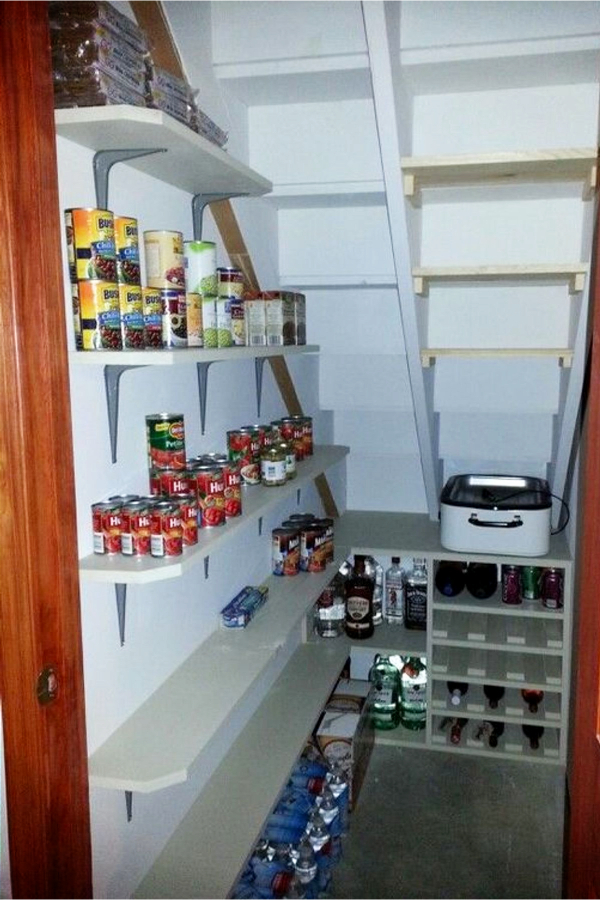 Taking advantage of all your usable space is important, especially if your home is not large.
When you have limited storage spaces, you have to get creative to maximize the space you DO have available for storage.
Under the stairs is a great place to find additional space.
What's amazing to me is that most homes totally close in that area under the stairs when it makes for such great additional storage space!
I've seen many homes where that under stairs space is converted into a mud room or a reading nook – or both!
That area can also be converted into part of your room by turning it into a wine bar or home bar, entertainment center, bookshelves, wet bar, pantry storage, etc etc ETC.
It can even be converted into a mudroom!
The only limit is your imagination.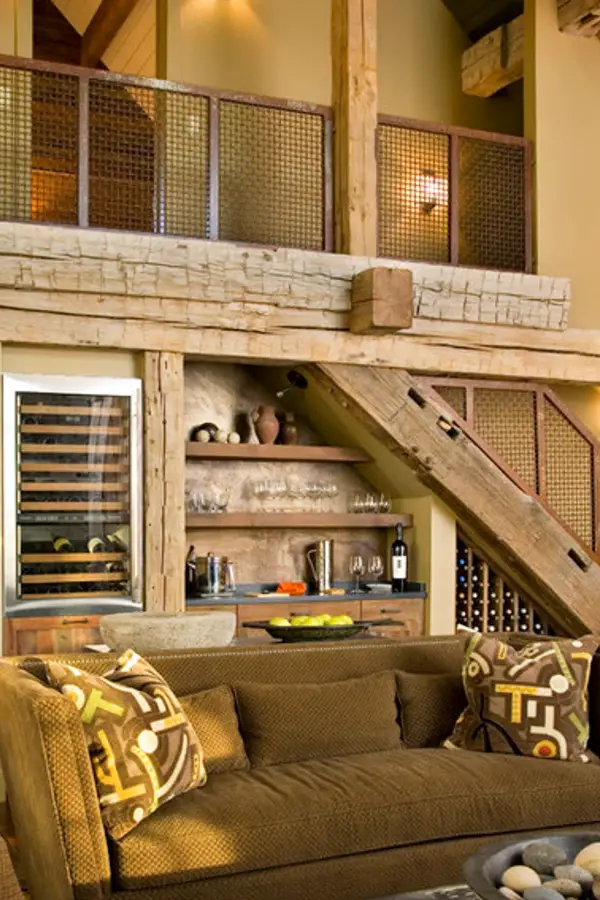 In my old home, I didn't have attic space so I used that huge area under my stairs in the foyer to store all my Christmas decorations and other holiday decor that I only used once a year.
In my home now, I use that space under my stairs for cleaning supply storage.
I keep my vacuum cleaner and mops and all that fun stuff in the closet under our stairs.
Creating a storage area under your stairs might seem like a BIG project, but it's really not that hard. In fact, it's a very affordable way to create more storage space in your home.
The easiest way to use this space is to enclose the area and install a door for access. Then add shelves or a shelving system.
The space is great to store games and other items you don't use every day.
If your stairs are enclosed with drywall, you can open the area, frame in a door, add some shelves and have instant storage. Disguising the door can be managed by adding some decorative moldings for visual interest to an otherwise plain wall.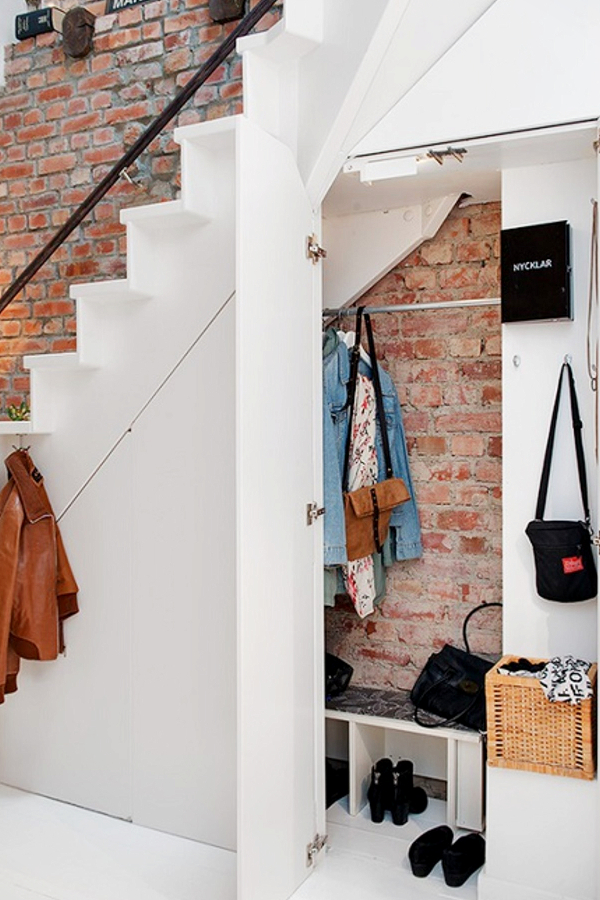 Depending on how much space you have under the stairs, you can add lighting and a small desk or a pull out shelf as a desk area.
What a great idea to find a nook for a small home office space in your home!
This is also a great "kid space", to make into a great fort or playhouse; after all, the space is probably "kid size."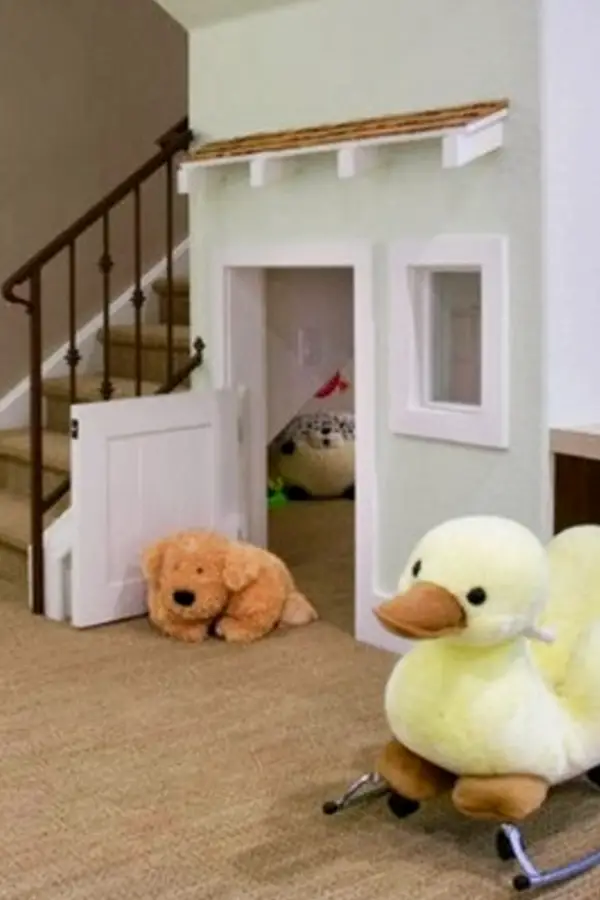 Just imagine how much easier it will be to organize toys when they're all hidden away UNDER the stairs!
A more advanced use of this space might require a contractor to add pull out shelves or drawers for wrapping paper and wrapping supplies storage to make it a gift wrapping center.
You can store all your wrapping supplies in there and they're all neat, organized AND easily findable.
You can even turn that area into an under stairs dog room or dog crate area.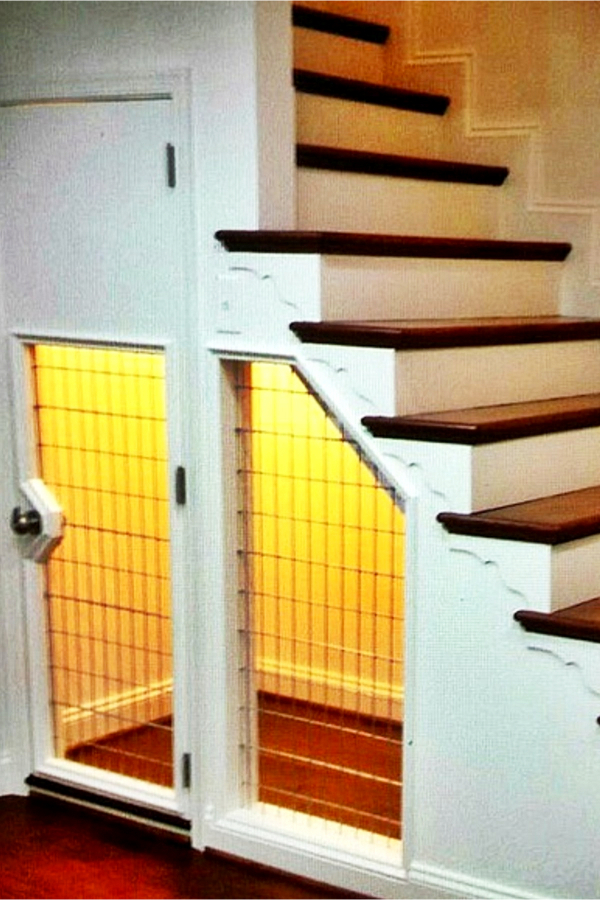 If your stairs are more easily accessible to the kitchen, you can create under-stair storage for all your small appliances that are too bulky to keep on your counter ALL the time.
Use that area to store items, decor, Holiday dishes and other items that are not used daily and only need to be pulled out once in awhile.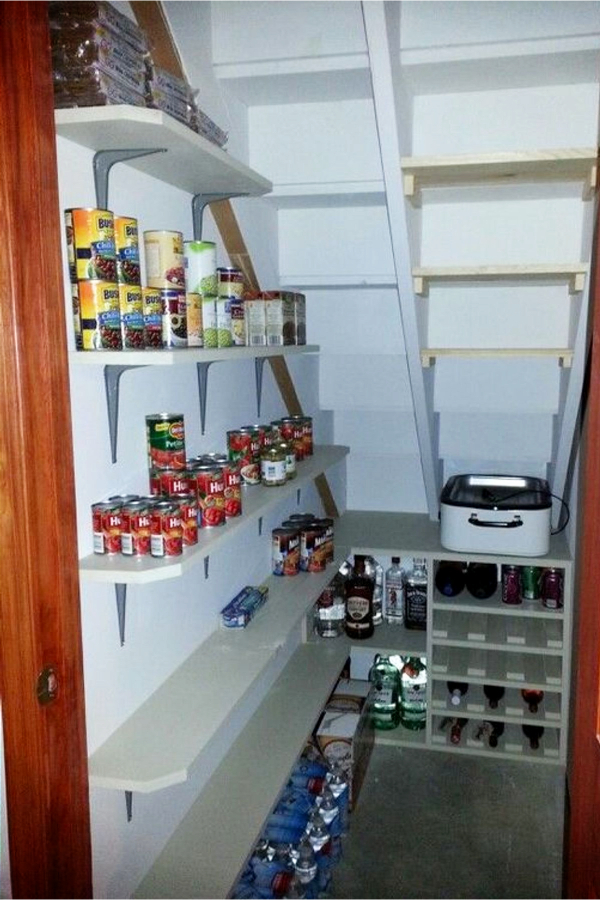 I have a few friends that do some pretty extreme "couponing" and they use their under stair storage closet for stocking all their bargains and couponing hauls.
That space in their homes is FULL of paper towels, toilet paper, shampoo, laundry detergent, etc.
It looks like a small store! ha!
Bonus Tip:
If your kitchen does NOT have a pantry or a linen closet, use that "dead space" under your stairs to CREATE a pantry or create linen storage space.
Regardless of what YOUR storage needs are, that space under your stairs is a great place to create more storage space in a budget-friendly way!
Miss Anything?
Pin For Later?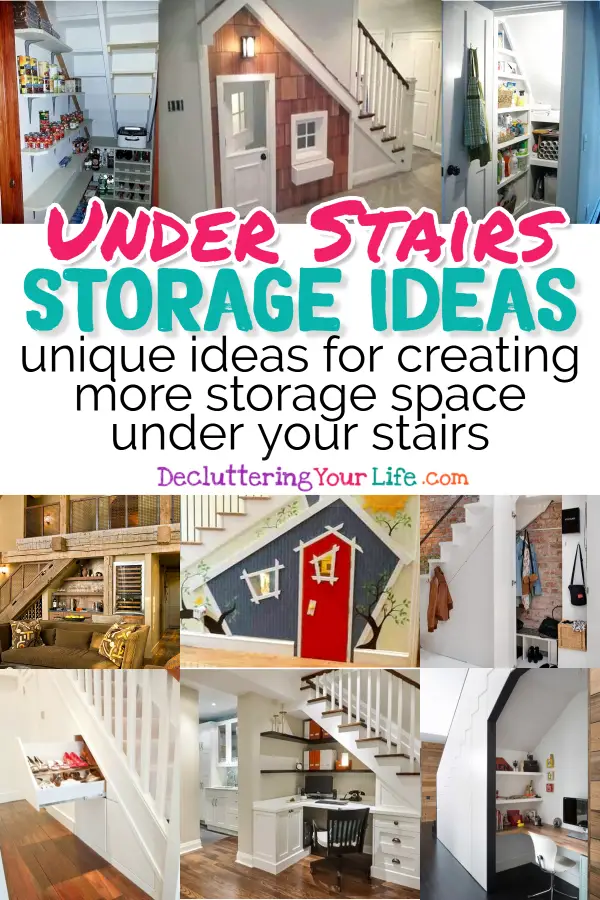 ---
More Ideas:
---
---
My House Was a MESS!
And my anxiety was through the roof!
I needed a plan to get it together - it was all pushing me over the edge.
Thing is - we
LIVE
here... I never had the fantasy that my home would ever look "Pinterest perfect".
I simply wanted more control, less clutter and much less anxiety.
I finally found something that worked for ME.
My house is now easier to clean - I can now clean it in minutes, instead of hours.
I can now actually FIND the things I'm looking for.
I learned some simple decluttering systems that make me much more efficient every day - and I'm more relaxed and less overwhelmed all the time (finally)
My house now looks pretty darn good almost all the time.
Best of all - I no longer stress about guests unexpectedly showing up.
Turns out, it was so much easier to do than I ever expected.
This is how I did it
.
---