Decluttering Your Life-Tips for Success with 40 Bags in 40 Days –
Let's talk about how to organize what you have and how to STAY uncluttered. These 6 tips for decluttering your life, simple living tricks and advanced decluttering strategies really work. If you've thought "I need help with my clutter!", this page is for you. Stop holding on to junk, learn the benefits of decluttering your house, the benefits of a clean house, and how to organize what you have with these 6 simple decluttering tips and organization hacks.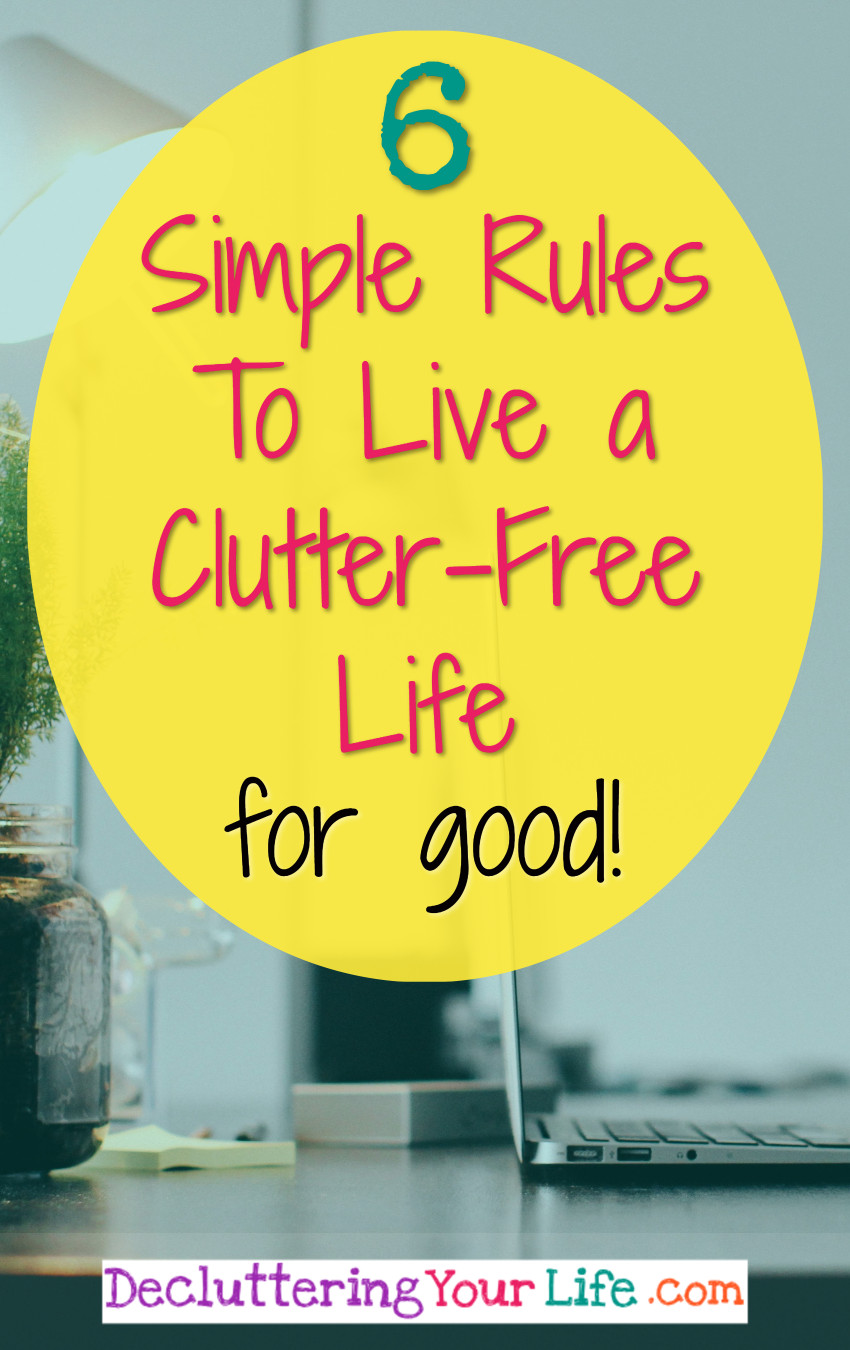 Welcome to Decluttering Your Life - we hope you enjoy our quick decluttering tips, organization ideas and simple DIY solutions for your home - posts may contain ads & affiliate links - that's how we keep the lights on =)
---
---
---
---
---
When you decide you're finally ready to declutter your life and live a simple, clutter-free life, one of the FIRST things you need to do is to DE-clutter.
However, the very idea of getting rid of things sure strikes fear into the hearts of many.
Let's talk about the 6 simple rules for decluttering so you can get organized, stay organized, and finally have a clutter-free home.
40 Bags in 40 Days Rules
Many folks I know are doing the "40 Bags in 40 Days" decluttering system – and that is a GREAT idea… BUT…
As with any other life-changing process, it often helps to have some rules in place.
These six rules of decluttering will help you succeed with the 40 bags in 40 days system AND help you take steps toward living a clutter-free life for good.
Remember, it's NOT enough to just throw a few bags of clutter and trash away each day, you need to know how to STOP that clutter from building up in the first place!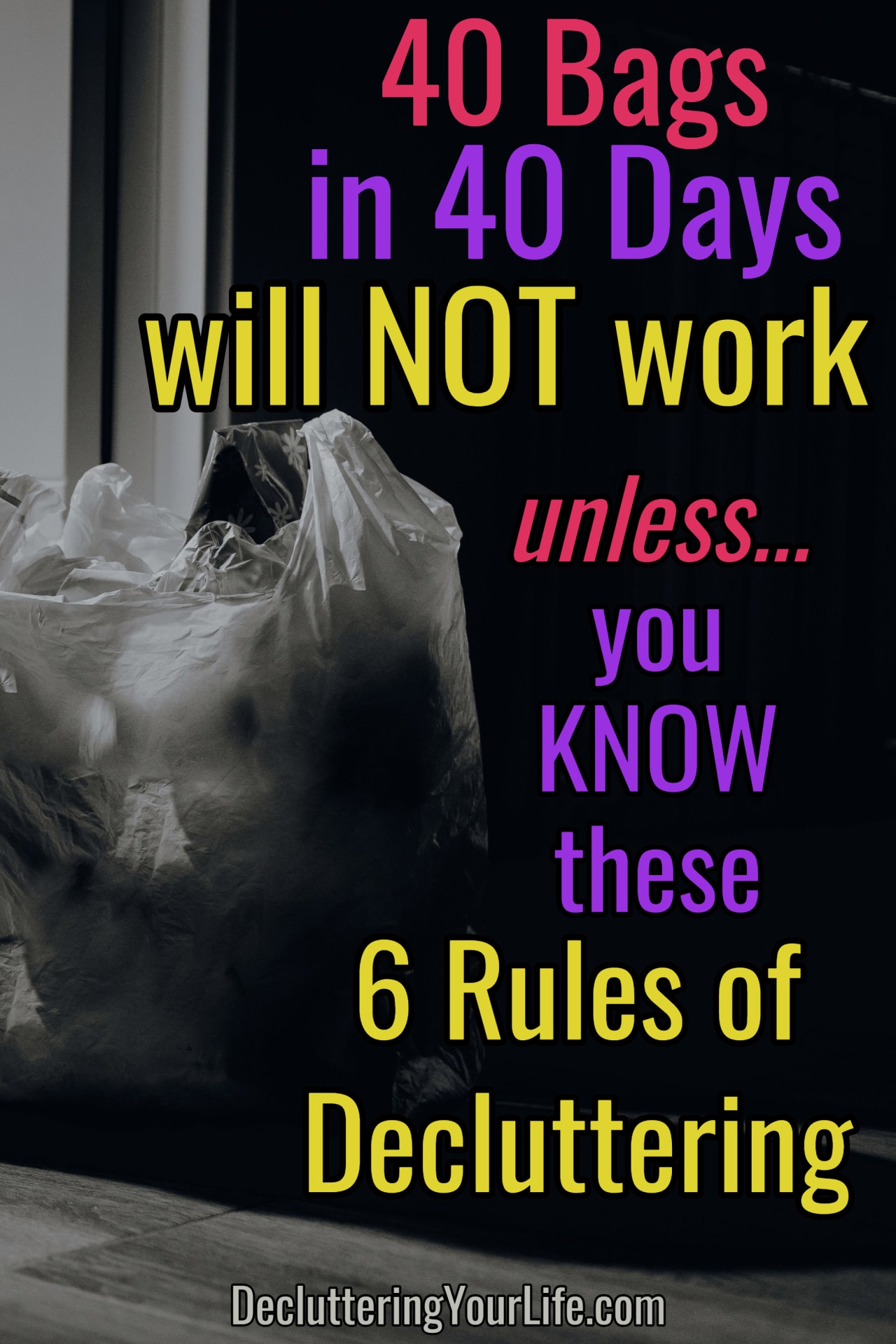 Need Help?
1. Vow to Bring Less Home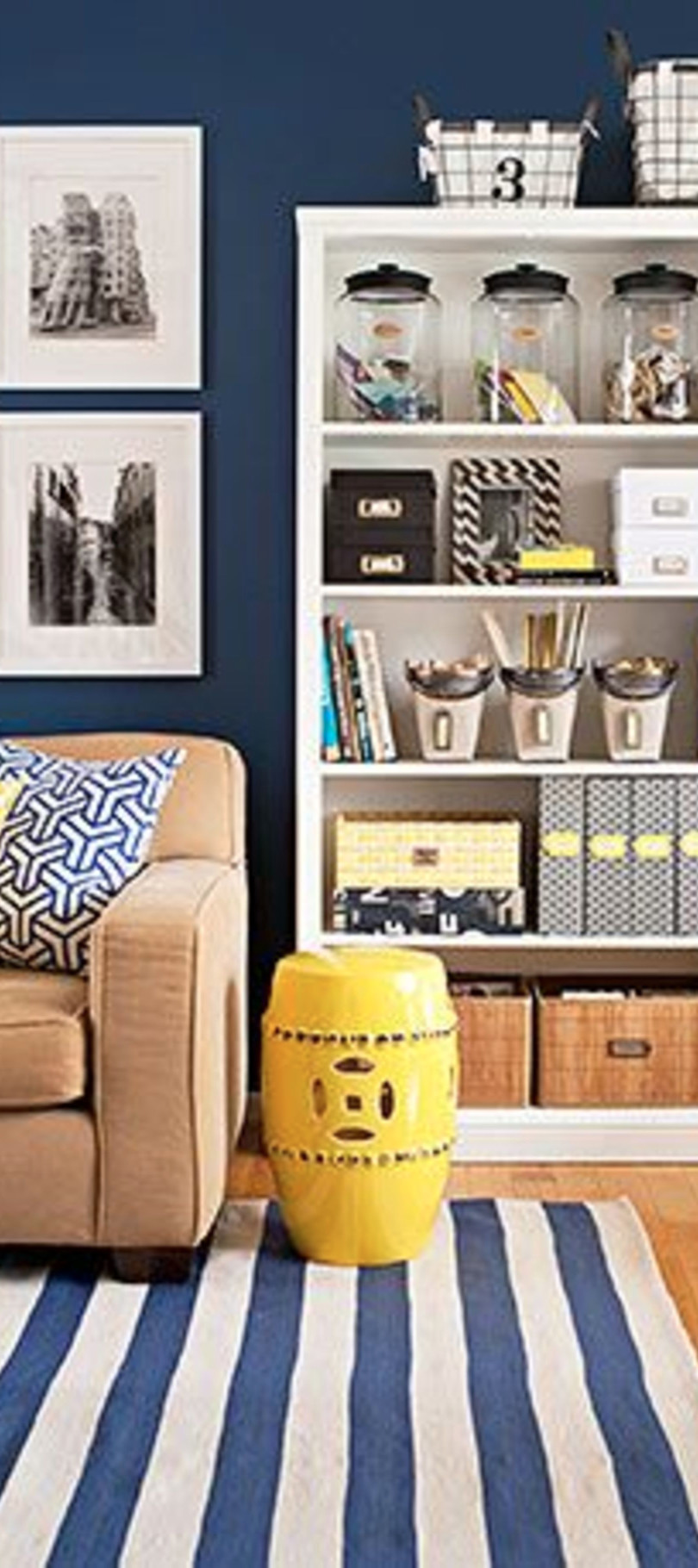 The most important rule to set before you even begin to purge items is to make a sincere effort to bring less stuff in.
There's simply no point in putting forth the effort to declutter if you undo all your progress by buying more stuff.
It's a simple concept:
Less stuff brought IN the house equals less STUFF to deal with.
If you HAVE to buy something new, throw out something OLD right when the new thing comes in the house.
Setting a mindset to shop with intention to have less clutter and less stuff is the first step to clearing out the clutter for good.
---
---
I can tell you that in THIS house, toys are our weakness!
We have toys everywhere. Decluttering toys is an on-going battle because we simply can't seem to stop buying more.
And the toys seem to always spill over to the living room. That's where WE are, so of course, the kids bring their stuff their too.
---
OVERWHELMED by the MESS?
---
2. Document Your Nostalgia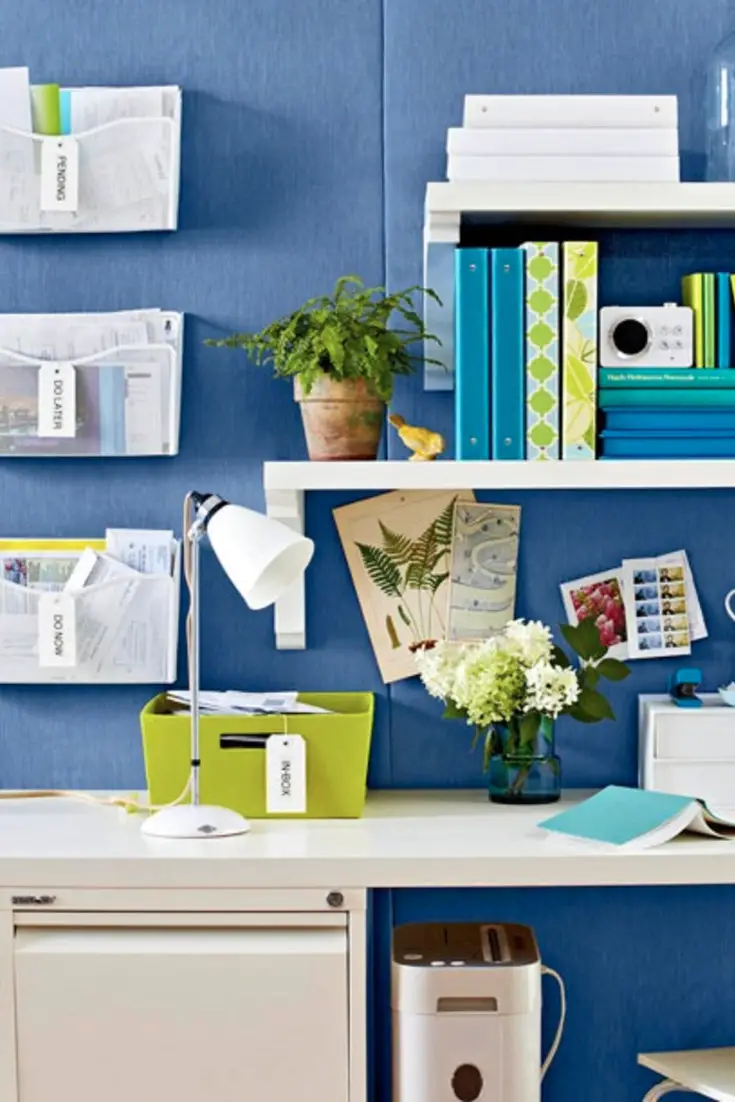 Nostalgia is a powerful emotion that can lead us to hold onto clutter.
An effective compromise is to digitize your prized possessions.
You can scan the images of things like certificates or kids' artwork into your computer and organize them into folders.
For three-dimensional pieces like trophies or prom dresses, take a photo of the item to add to your digital keepsakes.
3. Start Small and Simple
One way to gain momentum in the paring down process is to start with the easy things. Begin boxing up items that don't hold much emotional attachment. Doing so will lead to a sense of accomplishment and provide motivation for you to keep going when the decision-making becomes tougher.
4. Lose the Duplicates
Another relatively easy decluttering task involves getting rid of unnecessary duplicate items. So take a moment to go through your home and gather up all your duplicate articles of clothing, dish sets and books. Then sort through them, keeping only your favorite colored piece or the one that is in the best condition.
✅
Insiders Tip:
These are my FAVORITE storage containers
They are airtight and they look GREAT sitting on my kitchen counters, in my cabinets and other storage spaces around my house!
I even use them for my desk and craft stuff - LOVE them!
 5-Piece POP Container SetsShow Me This POP Container Value SetsShow Me This
---
5. Nix the Guilt
An empowering decluttering strategy is to get rid of things you've been holding onto out of guilt. It doesn't matter how much you paid for that stylish coat if it's not being used, and unwanted gifts are something else you should part with immediately. These things are yours. The decision of whether to keep them is also yours.
6. Put Things in Their Place
Another way to bring organization to your home is to make sure all of your possessions have a designated place and to always return them there. Knowing where stuff belongs makes it easier to keep everything tidy and lowers the chance of clutter becoming a recurring problem.
These linen closet organization ideas really helped declutter one of the messiest areas of my home – closets sure attract SO much STUFF, don't they?
These rules aren't the definitive last word on clearing out the clutter, and they won't remove all of the difficulties from the process. Hopefully, though, they will serve as guidelines to help you begin your own decluttering journey.
$9.69
$16.99
in stock
101 new from $4.66
411 used from $0.99
Amazon.com
Free shipping
$12.86
$12.99
in stock
9 new from $1.99
23 used from $2.00
Amazon.com
Free shipping
$10.50
$15.95
in stock
14 new from $6.46
53 used from $1.09
Amazon.com
Last updated on December 3, 2023 10:33 pm
---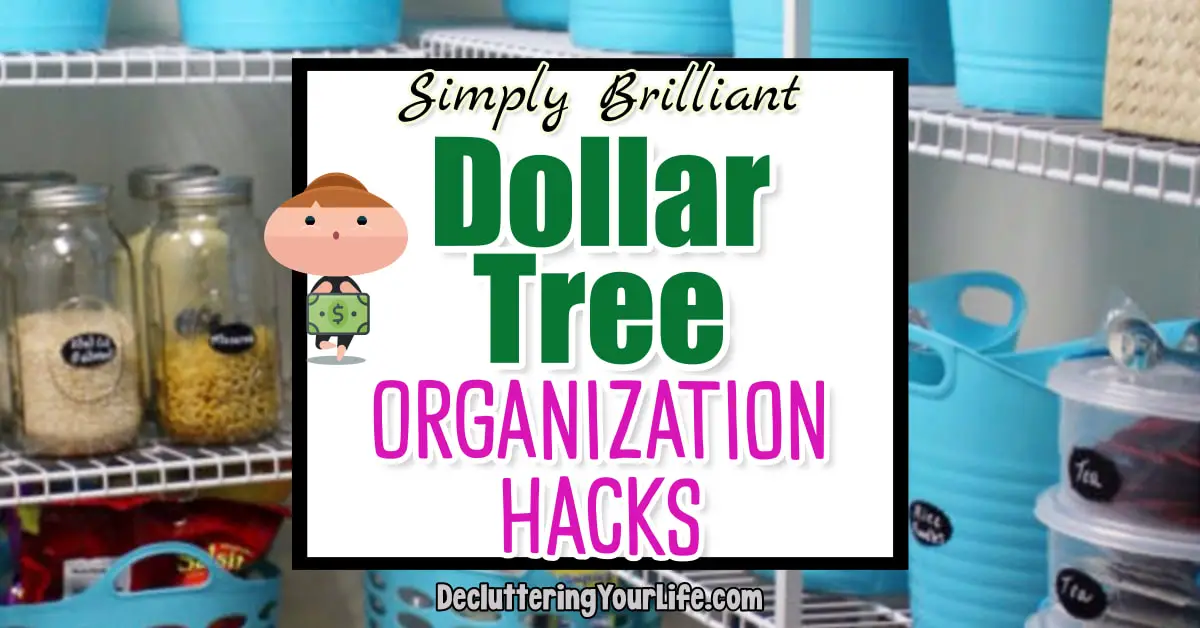 Dollar Store Organization Hacks and Cheap Organizing Ideas - Organizing Your Home on a Budget! Below are some BRILLIANT Dollar ...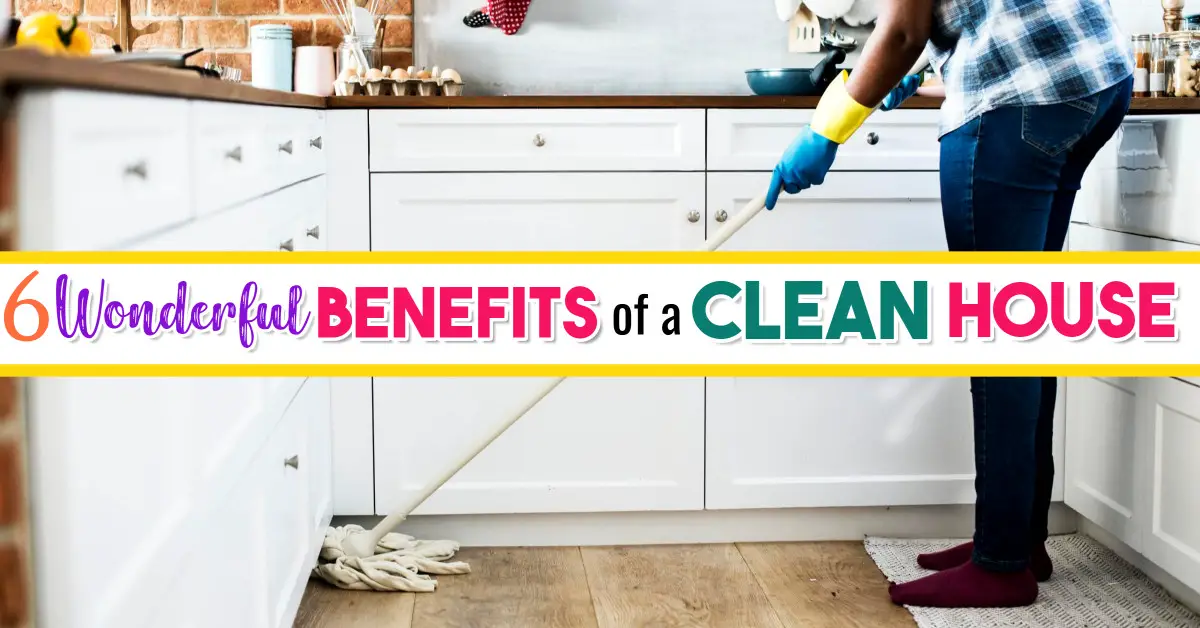 Why It's IMPORTANT To Have a Clean House • There are many benefits to being clean and organized and having ...

---
---
---
---