Organizing Clutter Ideas To Help You Declutter and Organize Small Spaces – and Big Spaces Too!
Today's newsletter is a big round up of super helpful clutter organization tips and tricks to help you get ALL those small spaces organized – even if you can't throw anything away.
From your small kitchen, to your bedroom and all the paper clutter piling up on your counters – these tips are sure to help… even if you're on a budget.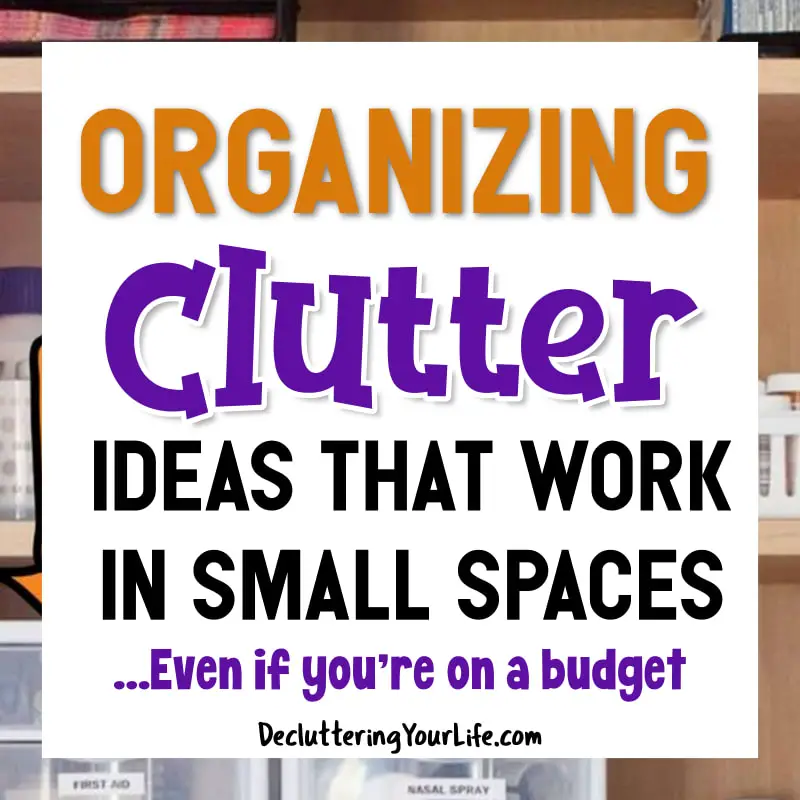 Welcome to Decluttering Your Life - we hope you enjoy our quick decluttering tips, organization ideas and simple DIY solutions for your home - posts may contain ads & affiliate links - that's how we keep the lights on =)
---
---
---
Not in the mood to talk about clutter?
Check out these Popular (and CHEAP) Home Decorating Ideas.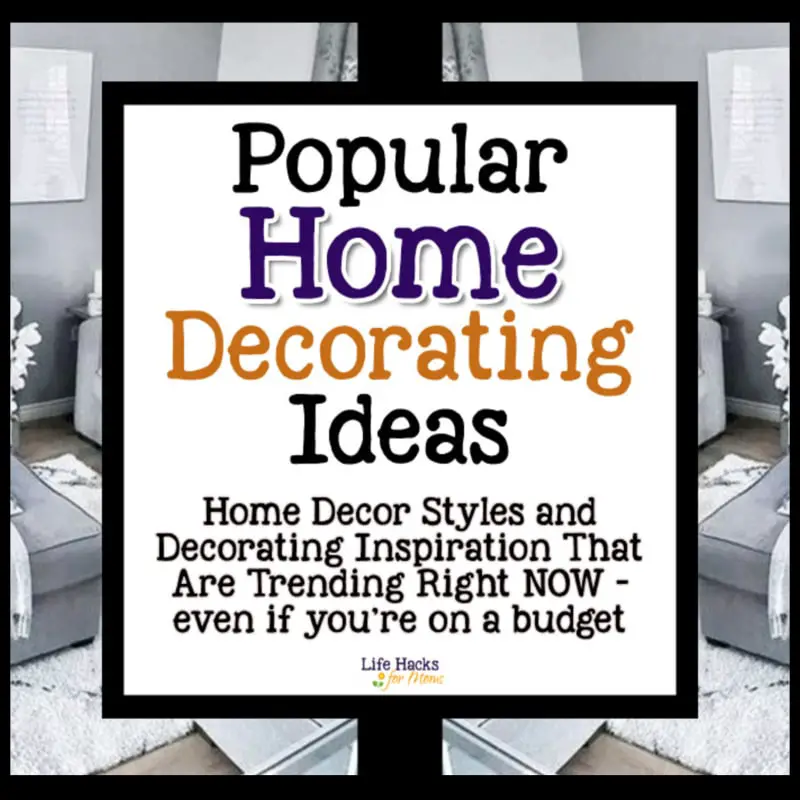 Organizing Clutter
I'll be the first to say, organizing clutter is not the BEST way to declutter and organize your home.
Usually, we need to get rid of stuff first.
However, there are times when we just have STUFF we need to organize because it's things we do not want to throw away, give away or sell for cash.
But before I jump into ways to organize your clutter, let's see if we can't help you figure out WHY you have so much stuff to begin with.
If you already know WHY your house is full of stuff, let's jump right into organizing clutter ideas that actually work for small spaces in your home.
✅  Small Closet?
Small closet with LOTS of clothes?
Here are some tips to organize your closet clutter WITHOUT losing your mind!
Clutter Storage Ideas
Let's take a look at some clever storage ideas for small spaces – if you're trying to organize ALL the clutter in your apartment or small house, here are some tips that will help.
In a Rental?
Organizing clutter in a rental is extra challenging.
Not only do you have a very small space to work with, but you also have to worry about your security deposit.
Here are some clutter organizing ideas for small rental houses, condos, apartments, etc.
Small House?
Living in a small house with no space for your STUFF is really a challenge.
Here are some clutter organization ideas that can help figure out how to ORGANIZE all the things… even if you're on a budget.
Paper Clutter
Whew! Paper clutter is my biggest problem!
It just magically appears and reproduces – I can't stand it!
If you struggle with organizing paper clutter, here are some tips and tricks to keep it under control.
Other Clutter
We call it "clutter", but there are some items in your home that simply can NOT be avoided…
things like linens and toys.
We ALL have them, we really can't get rid of them – BUT…
There are some ideas that can help you organize that clutter.
Downsizing Clutter
Do you wish you had LESS clutter?
Don't we ALL!
Here are some decluttering tips to help you downsize – or eliminate – your clutter.
Some Motivation
Organizing clutter can feel totally UN-doable when you have ZERO motivation to do it…
Here are some tips to help you FIND that motivation and get started.
Miss Anything?
Go back to the top of:
Go back to a specific section:
More Help: