Your Extremely Cluttered House or Apartment Could Be A Sign Of a Problem – Here's How To Clean It.. even if you have ZERO energy to deal with it.
Ready to finally clean your very cluttered home but you're drowning in clutter EVERYWHERE and feel like garbage?
That's ok, we've all been there!
Here's a plan to declutter your cluttered, messy home the fast and easy way even if you feel hopeless and overwhelmed.
Below are tips and tricks for decluttering and cleaning your home no matter HOW bad your clutter is or how bad YOU feel.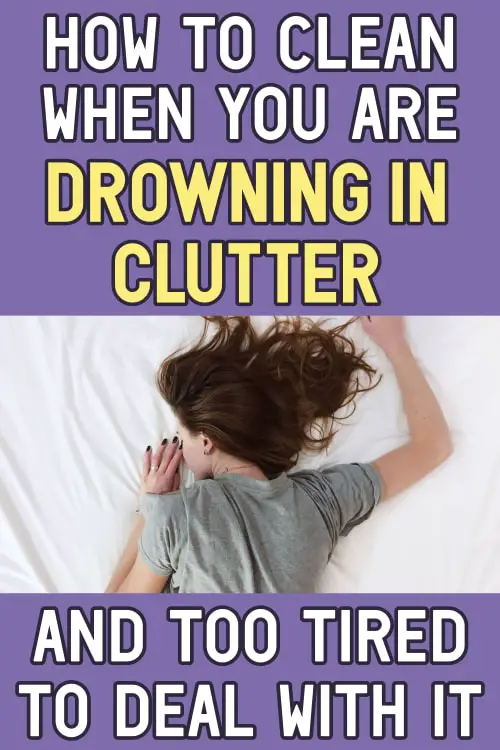 Welcome to Decluttering Your Life - we hope you enjoy our quick decluttering tips, organization ideas and simple DIY solutions for your home - posts may contain ads & affiliate links - that's how we keep the lights on =)
---
---
---
Cleaning a Cluttered House
Your extremely cluttered house IS a sign of a problem.
We've talked about WHY you're a cluttered MESS before here so I won't repeat myself.
Bottom Line: It's very important to get your clutter under control.
Thankfully, there are many decluttering strategies that can help YOU and YOUR time availability and level of overwhelm.
✅  Need help?
No matter WHICH plan or strategy you pick, please follow it and do it.
Take it as slow and easy as is comfortable for you, but removing the clutter from your home WILL make you feel so much better about everything.
Whether that clutter makes you feel depressed, angry or just plain ol' STRESSED OUT, it's a problem that CAN be fixed.
Here's how to clean a messy cluttered house step by step and room by room.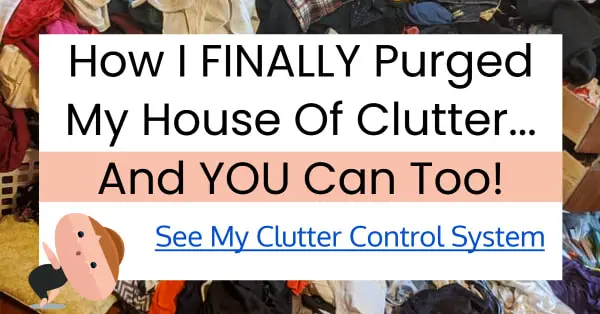 If you want to learn how to clean your messy and cluttered house in 2 hours, in a day, in a week or 30 days, you need a Declutter Your Home checklist and plan to get started – here's some options that help.
---
---
There ARE house cleaning secrets to know where to START clearing clutter – those little tips and tricks Professional Organizers use really help once you know them.
Should I Hire Someone?
You don't need a cleaning service or an organization company to do it FOR you, you just need a simple checklist and a plan of action to START cleaning that messy cluttered house TODAY.
Clutter sure has a way of sneaking in the house and MULTIPLYING, doesn't it?
One day, your house is "fine" – the next, it's a CLUTTERED MESS!
So let's DO something about it!
Common Questions
Below are some VERY common questions we get about decluttering and clutter control solutions…
Q. I need a REALLY simple way to slowly get the clutter OUT of my house that does NOT make me feel overwhelmed – any ideas? (answer)
---
Q. How can I MOTIVATE myself to clean my cluttered house? I have NO motivation at all lately – in fact, I've been feeling kinda sad and depressed lately due to life circumstances… (answer)
---
Q. My question is about getting started – How do I START clearing clutter to get some sort of control on my situation? (answer)
---
Q. I just don't understand clutter and really need some tips and thoughts for BEGINNERS to this whole decluttering thing – Do you have help for me? (How can I stop being lazy and just clean my house? Are there "hacks" for lazy girls like me? (I have a LOT of stuff – and yes, it's all CLUTTER! I'm worried I might have hoarding tendencies… any help for that? (answer)
---
Q. Any tips for how to clean a REALLY messy room step by step that's not overwhelming and too hard to do? (answer)
---
Ok, let's jump in to getting YOUR cluttered house clean…
Getting Started
In my opinion, the HARDEST part of cleaning is the whole getting MOTIVATED to clean part – especially when you feel like GARBAGE and feel so overwhelmed!
If YOU need cleaning motivation to clear the clutter and simplify your life, read this post.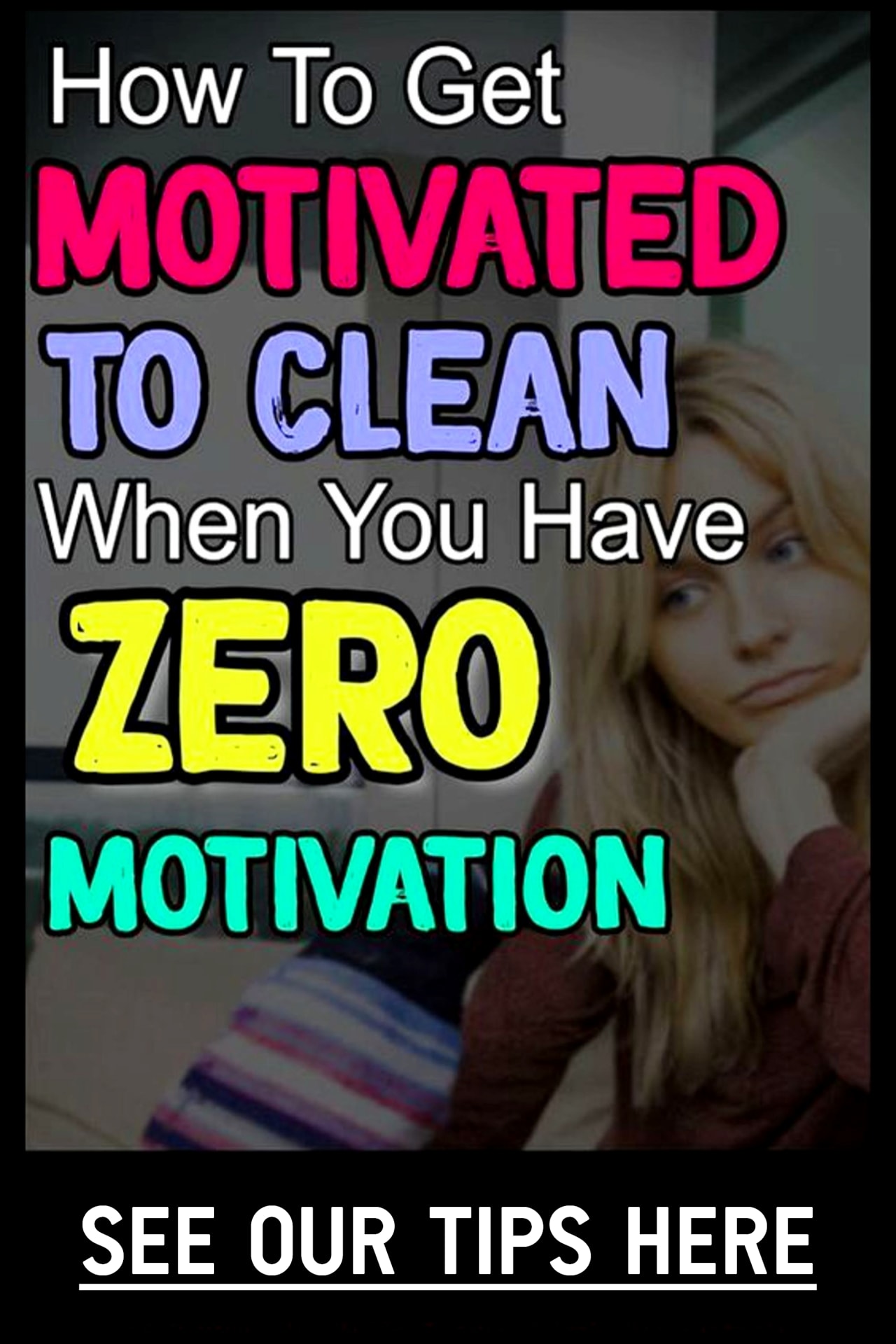 Feeling Lazy?
If those tips to get motivated to clean your cluttered house don't help and you're just feeling lazy…
Try these genius cleaning hacks for lazy people.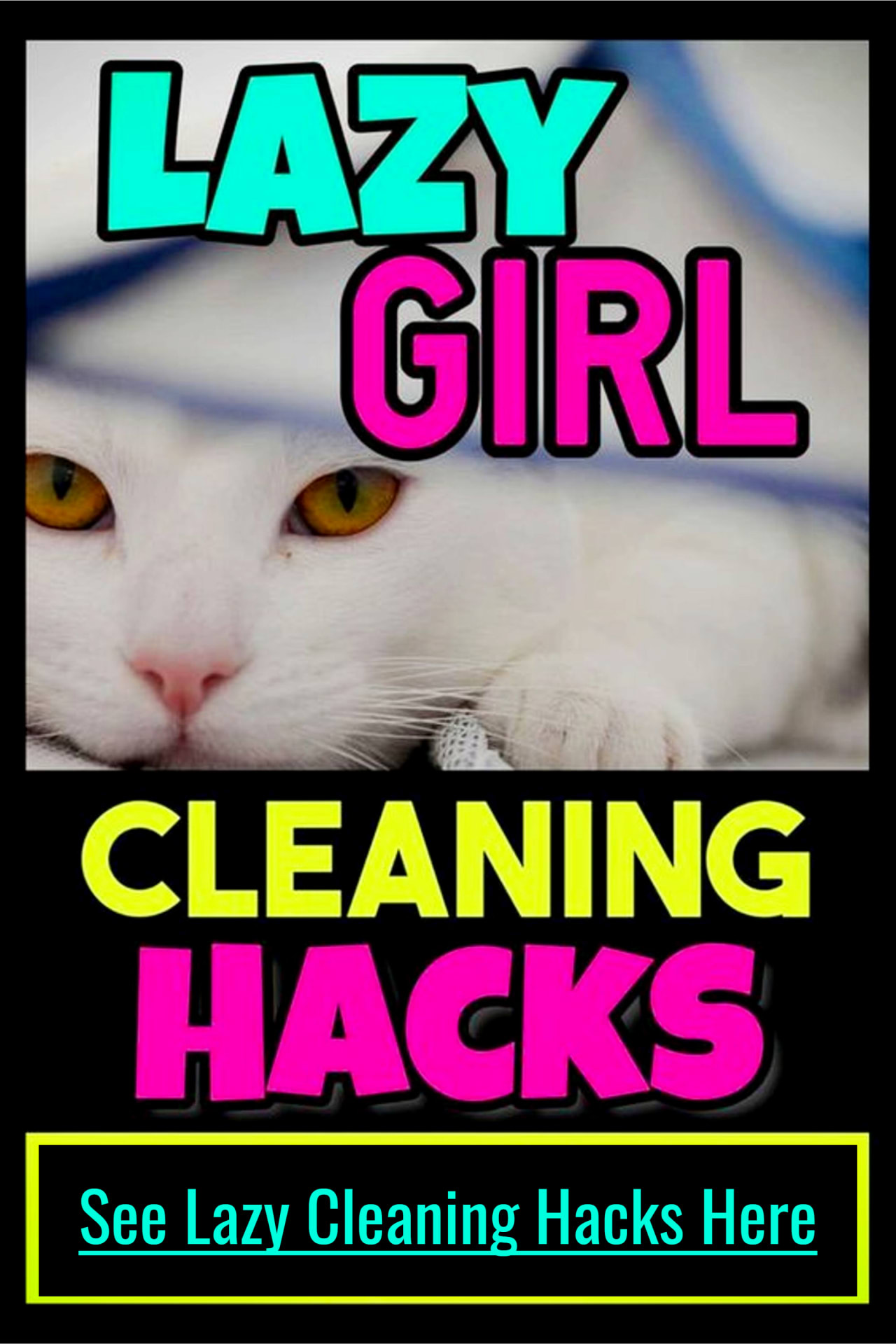 How To Clean Any Cluttered Room FAST
Decluttering room by room is really the smartest way to tackle a messy cluttered house.
Here's how to declutter your room step by step.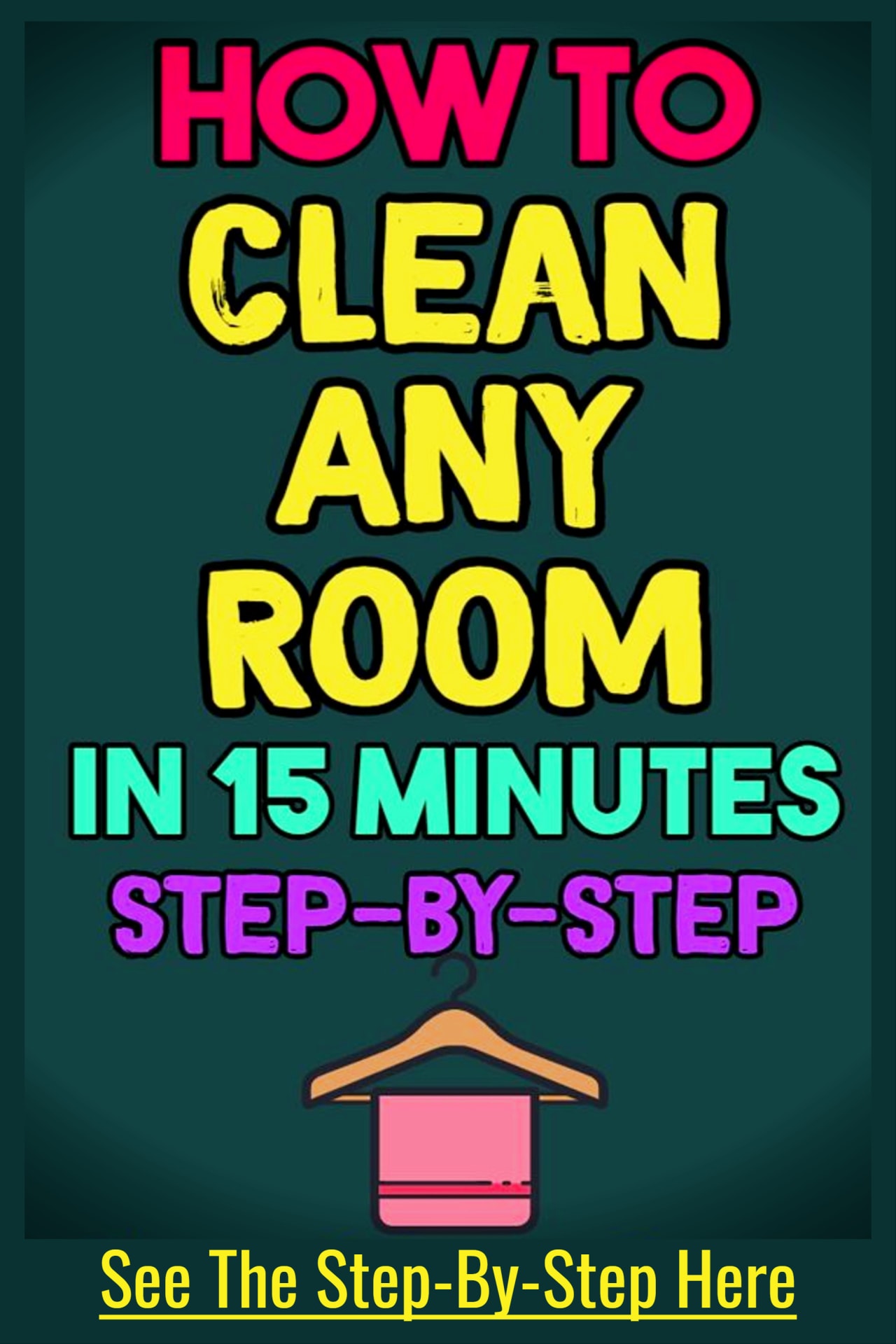 Decluttering Your Cluttered Kitchen
I don't know about YOU, but my kitchen just seems to magically attract ALL THE CLUTTER.
Why oh WHY does EVERYONE drop their clutter and STUFF in the kitchen!?!?
Same thing happens in your house?
Here's help:
Here's a quick and easy way to clean a cluttered kitchen.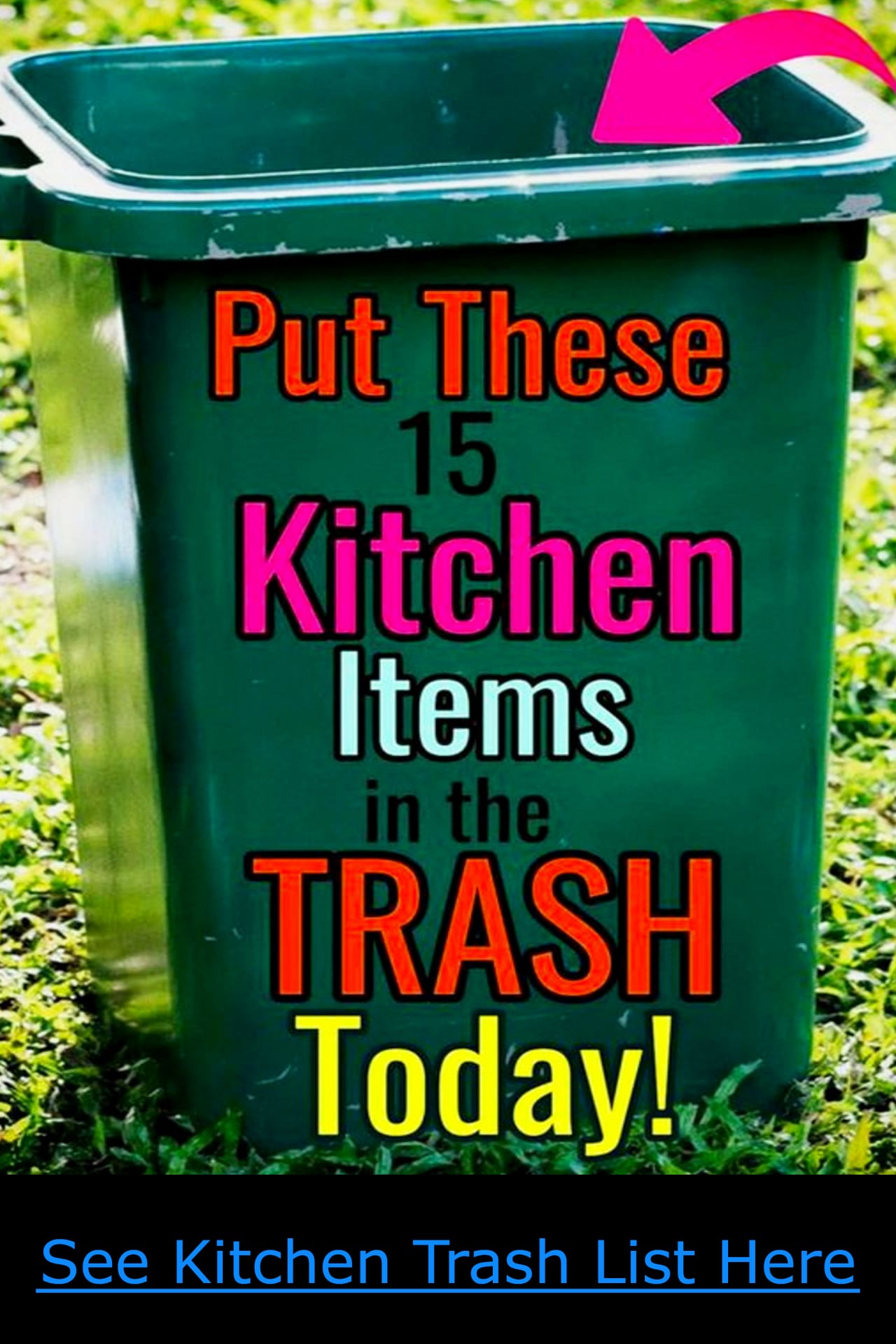 De-Junk Your Junk Drawer
The biggest pet-peeve in my home is my JUNK drawer – it collects all the junk and clutter we don't know what to do with.
Need help with that?
Read: Junk Drawer Organizing Hacks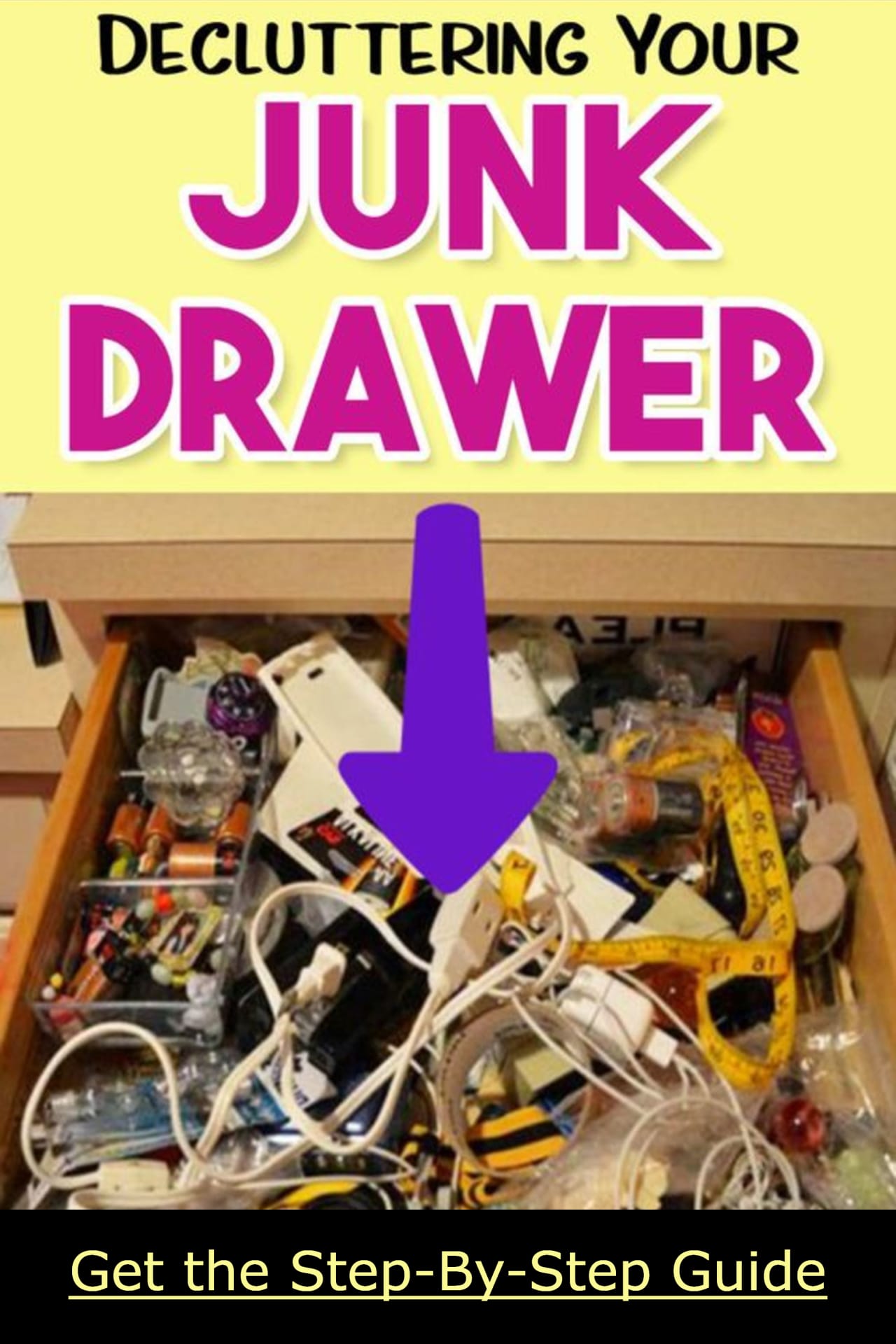 On a Budget?
Organizing your home on a budget can be an extra challenge when you don't have the money to pay someone to help you or to buy fancy organizers for your home.
These tips will help you get organized on a budget.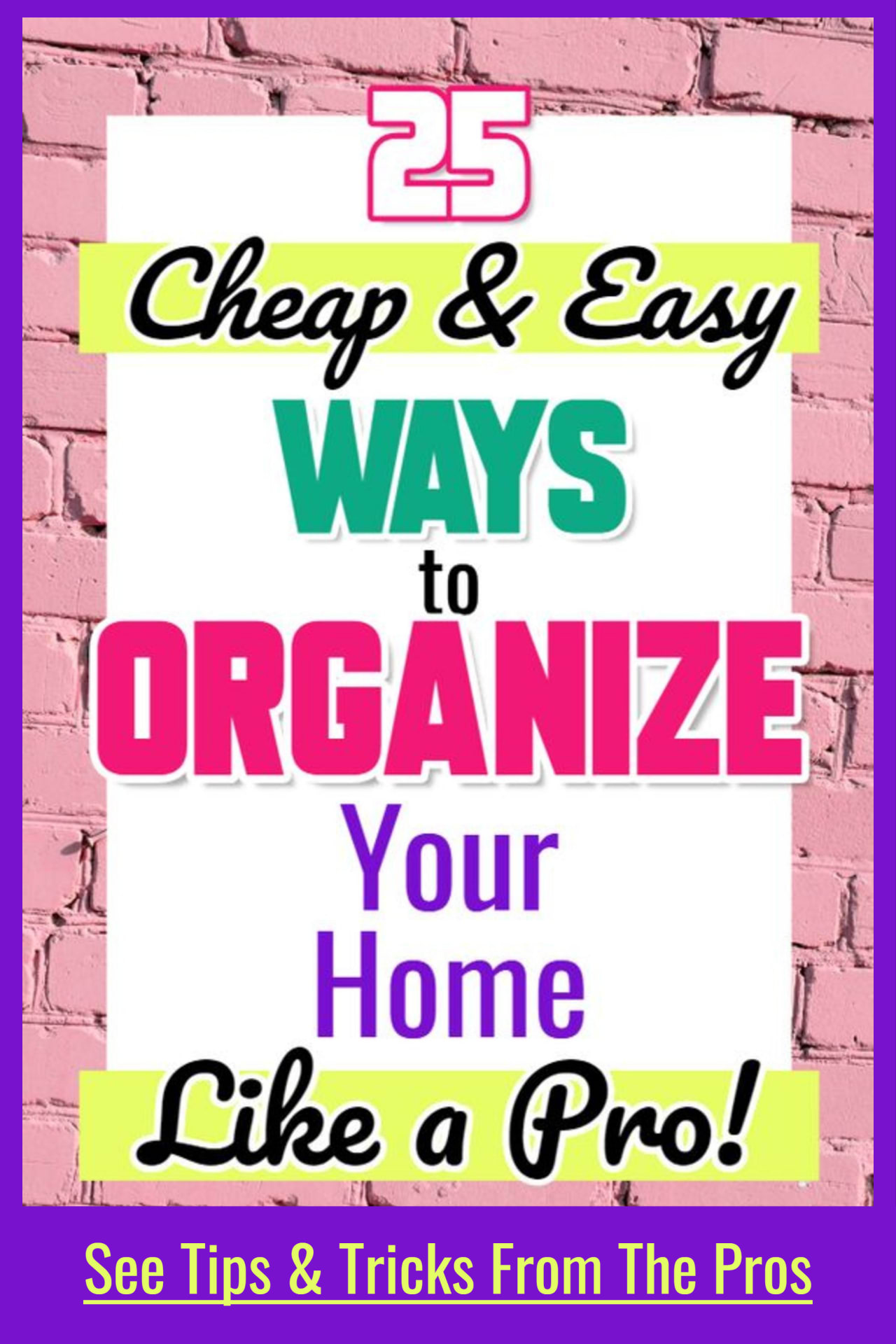 More Cluttered House Organizing Ideas
We have a TON more organizing ideas for YOUR cluttered house below… Be sure to keep scrolling.
As always, feel free to share with your friends and family who are ALSO stressed out and overwhelmed by their messy, cluttered house.
---
Miss Anything?