Home Organization Tips and Tricks that WORK! Decluttering ideas that worked for ME when I was feeling overwhelmed with stress from all the CLUTTER. Let's declutter and organize and finally get your home clutter-free – even if you're on a shoestring budget
Welcome to Decluttering Your Life - we hope you enjoy our quick decluttering tips, organization ideas and simple DIY solutions for your home - posts may contain ads & affiliate links - that's how we keep the lights on =)
---
---
---
---
If you're ready to conquer clutter, get organized and STAY organized, and enjoy your clutter-free home – get tons of help with these BRILLIANT ideas, tips tricks and hacks all designed to show you how to declutter your home in the easiest way possible.
Overwhelmed?
- you're NOT alone -
How To Keep Your Home Organized With Kids, Pets, a Job...
and STILL have a LIFE.
Learn Hilary's secret here
Browse through all our posts from DeclutteringYourLife.com with tips, tricks, strategies, and ideas to declutter every square inch of your home.
---
---
 Cluttered Mess to Organized Success Workbook: Checklists & WorksheetsGet More Info Declutter & Organize Your Home: 23 Simple Steps To Declutter Your Whole HouseGet More Info
No matter what area of your home you're trying to declutter, we'll help you learn how to get organized (even when you're overwhelmed) and get rid of clutter for good.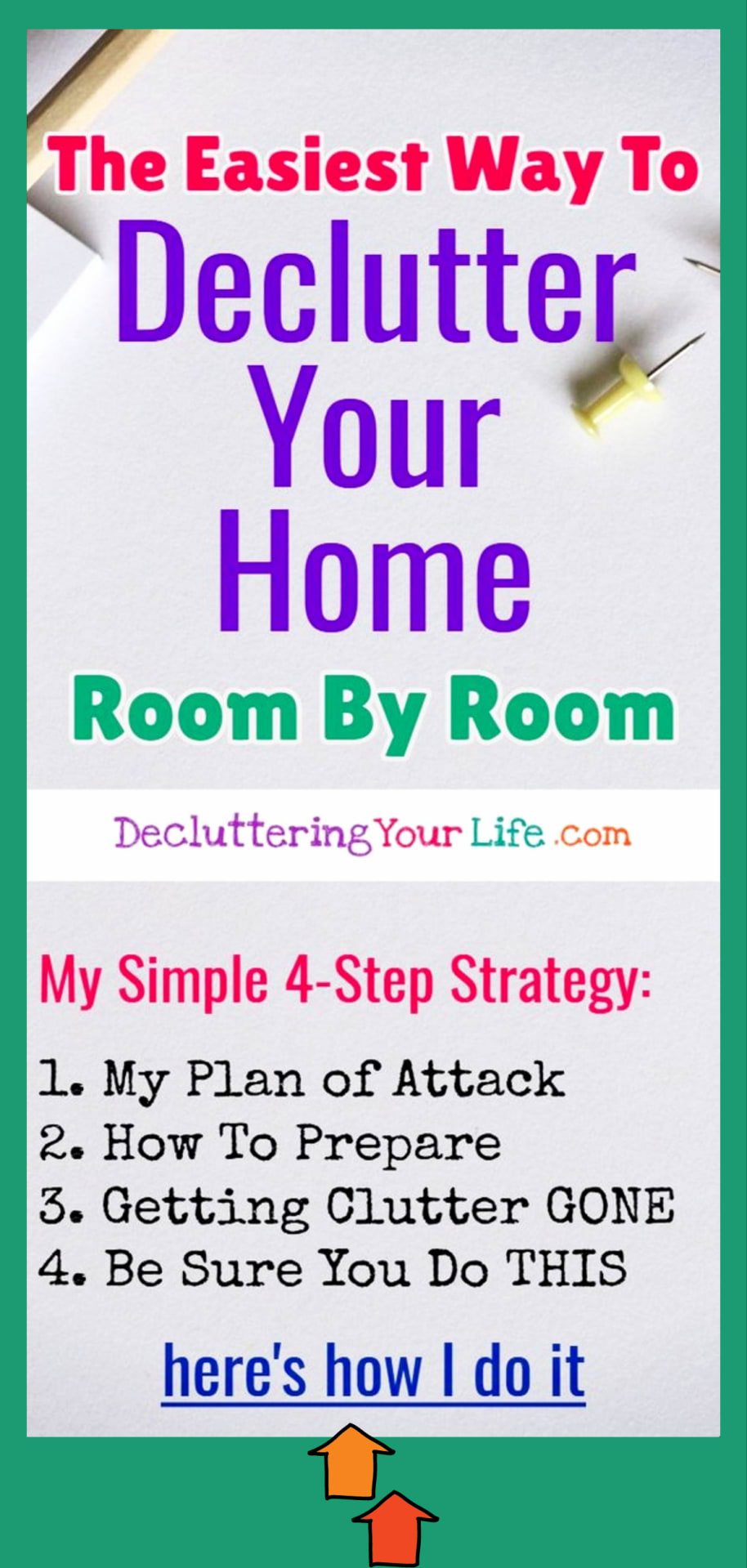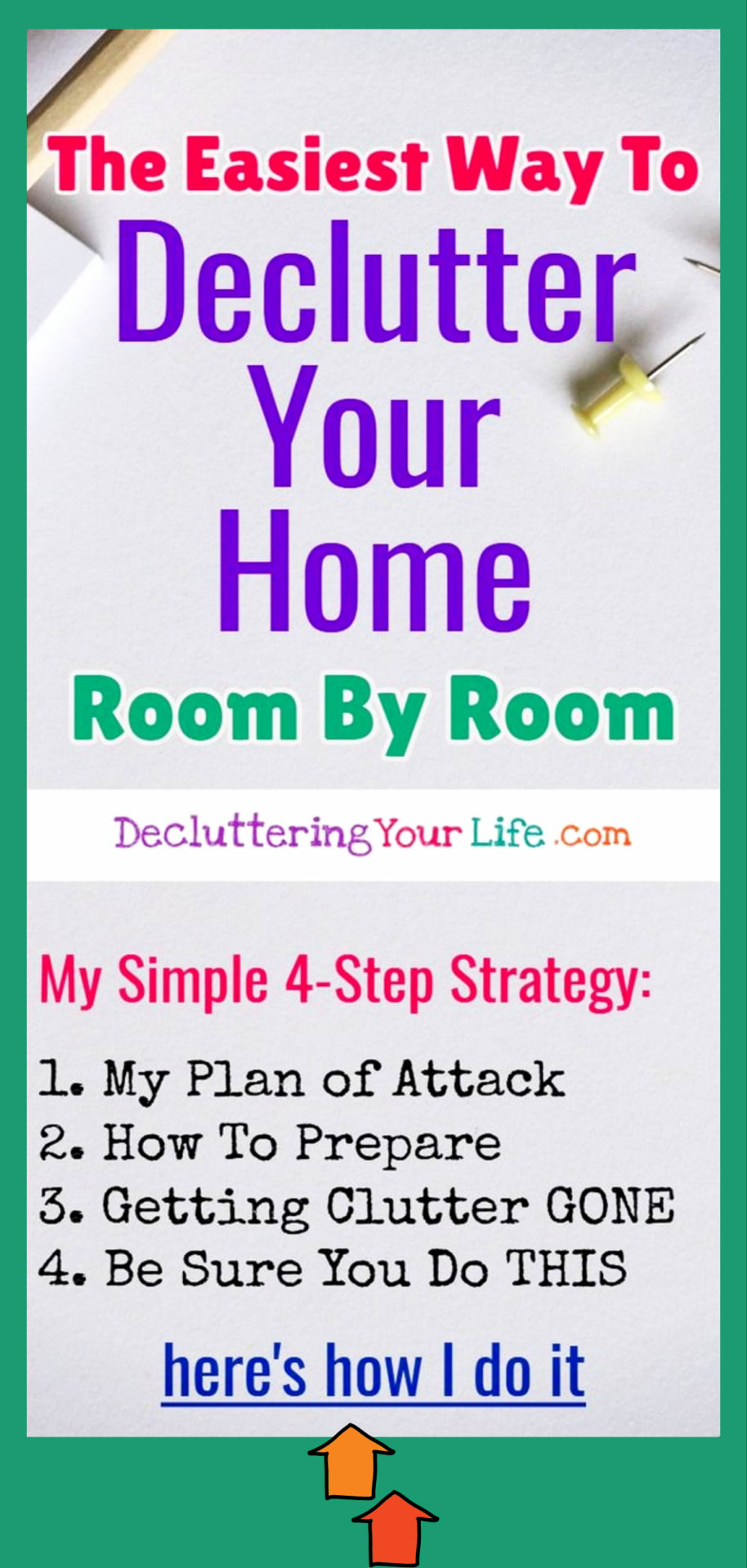 ---
---
The Decluttering System That Worked for ME:
---
My House Was a MESS!
And my anxiety was through the roof!
I needed a plan to get it together - it was all pushing me over the edge.
Thing is - we
LIVE
here... I never had the fantasy that my home would ever look "Pinterest perfect".
I simply wanted more control, less clutter and much less anxiety.
I finally found something that worked for ME.
My house is now easier to clean - I can now clean it in minutes, instead of hours.
I can now actually FIND the things I'm looking for.
I learned some simple decluttering systems that make me much more efficient every day - and I'm more relaxed and less overwhelmed all the time (finally)
My house now looks pretty darn good almost all the time.
Best of all - I no longer stress about guests unexpectedly showing up.
Turns out, it was so much easier to do than I ever expected.
This is how I did it
.
---
---
---
More Decluttering Ideas:
---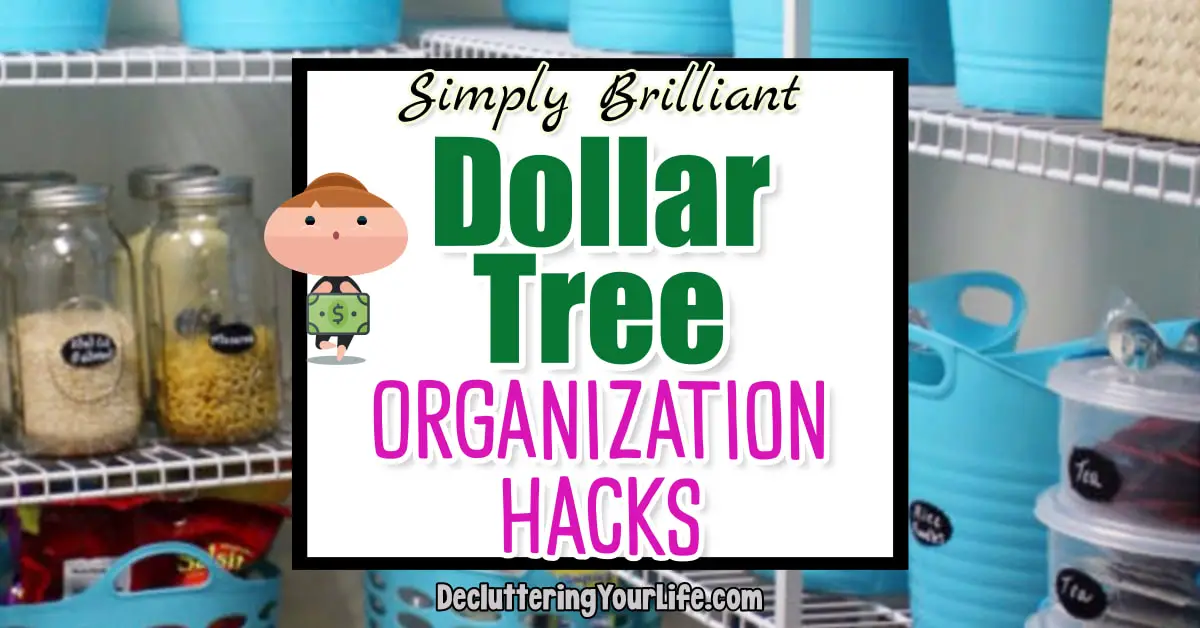 Dollar Store Organization Hacks and Cheap Organizing Ideas - Organizing Your Home on a Budget! Below are some BRILLIANT Dollar ...
Read More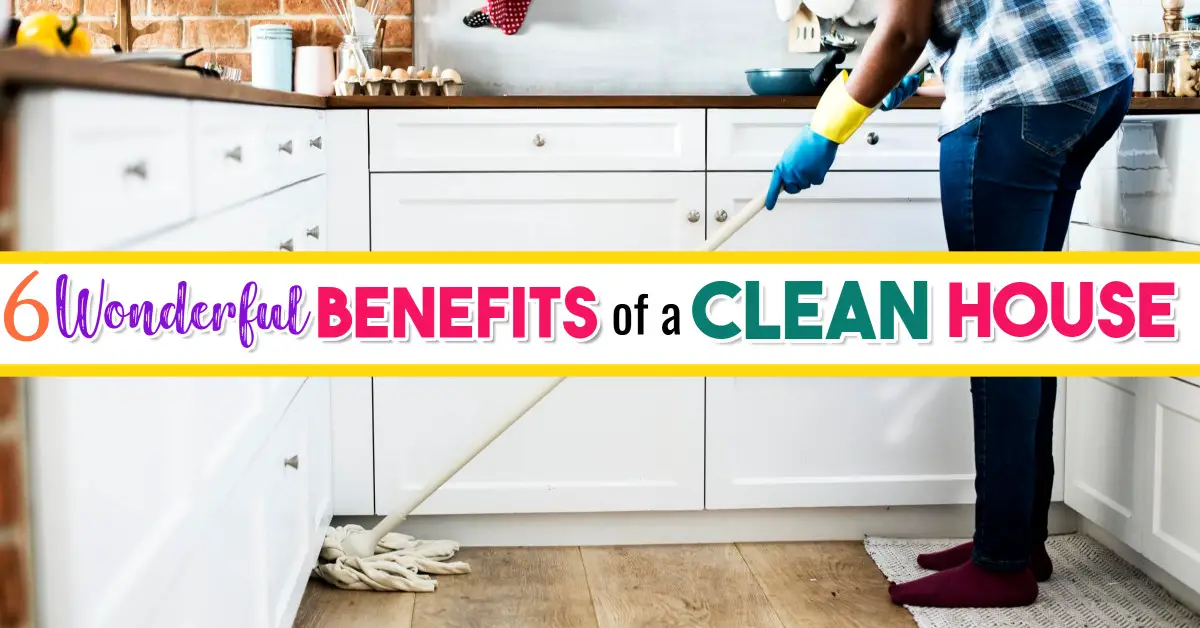 Why It's IMPORTANT To Have a Clean House • There are many benefits to being clean and organized and having ...
Read More
---
---
---
---