Organizing your home – the ultimate list of home organization tips including: How To Start, Feeling Overwhelmed, Free Printables, DIY On a Budget, Decluttering Tips, Organizing With Kids / Mom Hacks, Kitchen Hacks, Small Closets, Office / Craftroom Organization, Creative Storage, Cleaning Checklists, Paper Clutter Solutions, household hacks and more to take YOU from cluttered mess to organized success!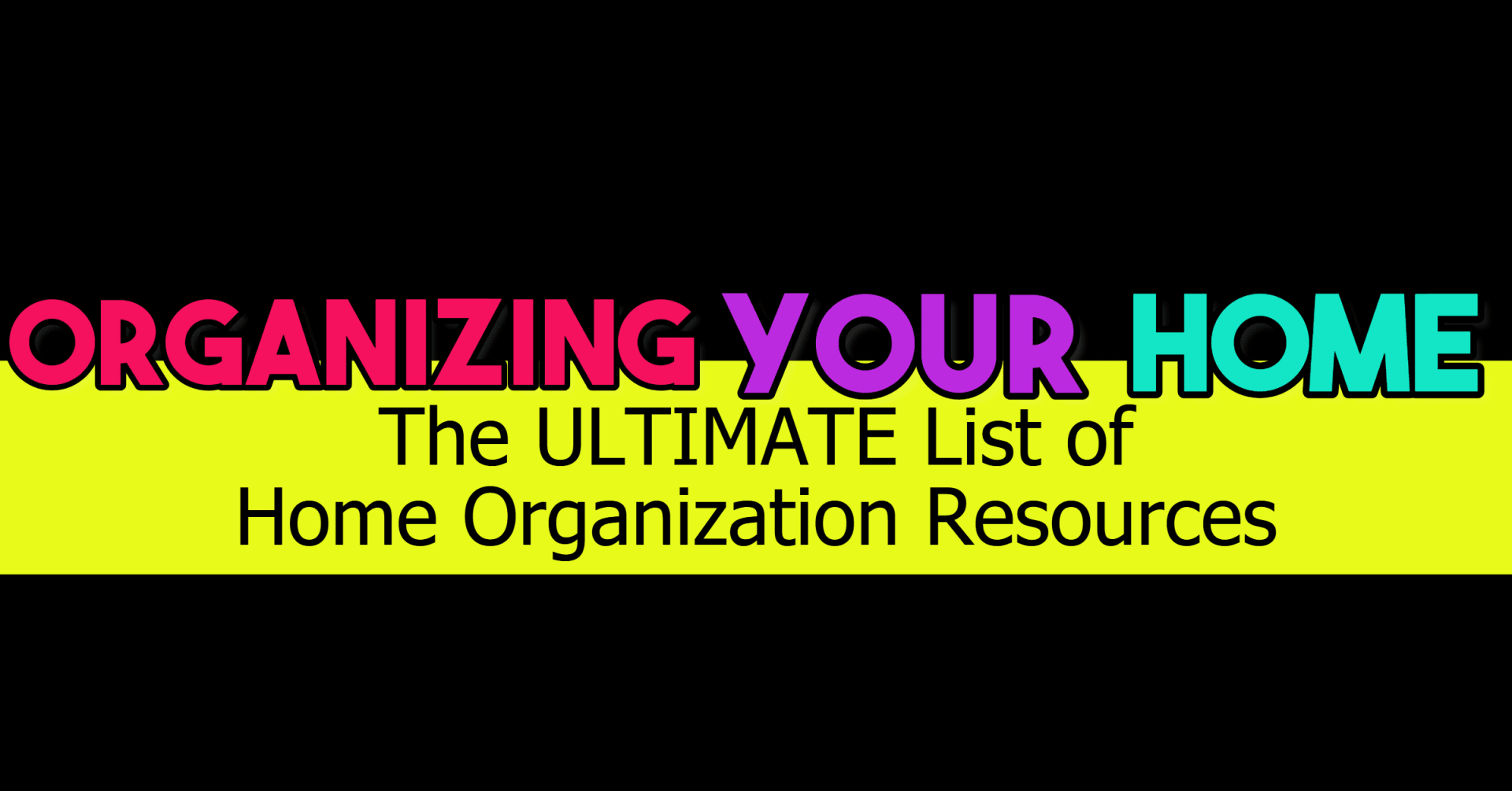 This is a MEGA guide to tons of free home organization resources, cleaning hacks and decluttering tips.
---
---
How To Start
Number one question we receive is… "How to START organizing your home?"
I get it, it is VERY overwhelming when there's so much to do.
This resource below will help you figure out where to start organizing YOUR home.
Feeling Overwhelmed?
---
My House Was a MESS!
And my anxiety was through the roof!
I needed a plan to get it together - it was all pushing me over the edge.
Thing is - we
LIVE
here... I never had the fantasy that my home would ever look "Pinterest perfect".
I simply wanted more control, less clutter and much less anxiety.
I finally found something that worked for ME.
My house is now easier to clean - I can now clean it in minutes, instead of hours.
I can now actually FIND the things I'm looking for.
I learned some simple decluttering systems that make me much more efficient every day - and I'm more relaxed and less overwhelmed all the time (finally)
My house now looks pretty darn good almost all the time.
Best of all - I no longer stress about guests unexpectedly showing up.
Turns out, it was so much easier to do than I ever expected.
This is how I did it
.
---
Feeling overwhelmed by clutter and the mess is a HUGE reason most people have such trouble getting organized at home…
Below are some tips and tricks to help you fight that overwhelmed feeling and get to organizing!
Free Printables
How about some FREE printables for organizing your home AND your life? Below are links to lots of free home organization printables, checklists and more.
DIY On a Budget
Organizing your home on a budget? Don't feel defeated – here are LOTS of clever and creative ways to organize and declutter your home WITHOUT spending lots of money.
See More Budget-Friendly Ideas
---
Decluttering Tips
It sure is hard to organize your home when all the CLUTTER is in your way of progress. Before you start organizing your home, learn how to declutter your home first. These tips will help:
See More Decluttering Tips
Organizing With Kids / Mom Hacks
Having an organized, clutter-free home WITH kids just doesn't seem to be possible, does it? These mom hacks for organizing your home with kids are sure to help.
See More Mom Hacks
Kitchen Hacks
Oh lawdy, kitchen CLUTTER is a whole organization project of its own, right? Here's some kitchen organization hacks to help you control kitchen clutter and get your kitchen organized.
See More Kitchen Hacks
---
Small Closets
I think my biggest pet peeve is small TINY closets – there's never enough room! Below are some tips for maximizing space in your small closets and getting them organized.
See More Closet Ideas
Office / Craftroom Organization
Craft supplies, office stuff, desk clutter, PAPER clutter etc… here are some organization hacks to help you deal with all that STUFF!
See More Office & Craftroom Ideas
Creative Storage
If you live in a small house, you really need to get creative with your storage spaces to get the most use out of them that you can. Below are some super helpful and CREATIVE storage solutions for small spaces.
See More Creative Sorage Ideas
Cleaning Hacks
Once you get your home organized, you'll want to KEEP it that way. Below are some cleaning tips and cleaning HACKS for the lazy folks
See More Cleaning Hacks